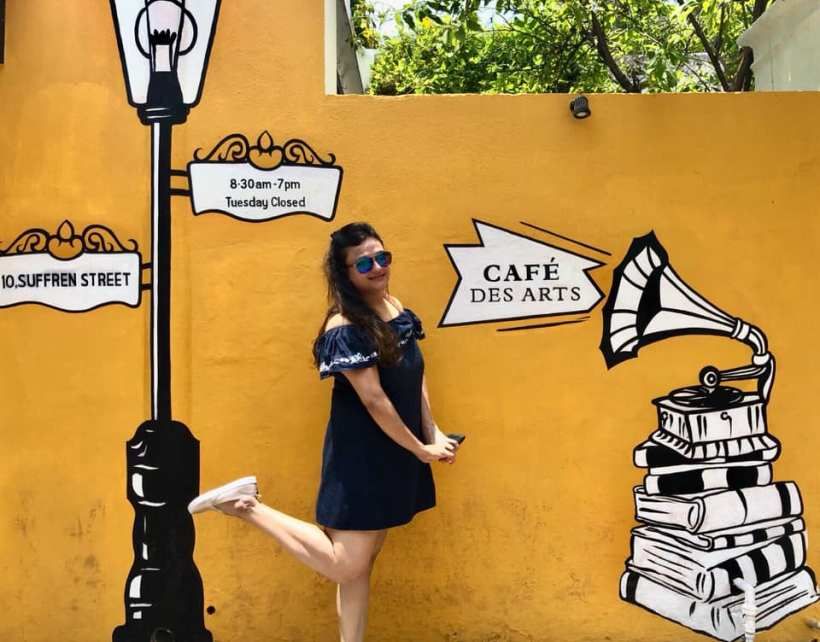 Two girls adventuring through the French quarter of India through their tinted traveling lenses
Ever since I have taken up writing professionally, I am even busier than I used to be as a practicing architect! Go figure. Don't get me wrong I absolutely adore writing and I feel like I am made for the editorial world but it has definitely cut into my travel time and needless to say, I'm not too ecstatic about that.
If you've been following my blog, you must know that I am a minimum of two weeks at a time holiday kind of a girl. The longer the trip, the happier I am. However, as a wise friend told me, I am going to have to take shorter trips but more frequent ones, I decided to take her up on that advice and planned a long weekend trip to Pondicherry. Hey, if I can't make it to France, France comes to me! Anyway, jokes apart, I have been meaning to go there for years but somehow, couldn't make the time. Long story short, I spoke to one of my girls about it and she was on board too. Before we knew it, we had booked tickets and hotels and in three weeks, we would be there...
When the date finally came, I was over the moon - now before you judge, bear in mind that this little travel junkie hadn't traveled in seven months! This is categorically unheard of! We decided to take an early morning flight so we could get there earlier and make the most of the day we landed. Once at Chennai, we got our luggage, met our driver and took off on the three-hour-long road trip via East Coast Road. It is quite a scenic route provided it isn't the middle of the night! Schumacher, however, drove us there in record time while we clung on to each other for dear life... Finally after a night that commenced at 23.00 finally came to an end at 5.30. (it doesn't have to be a night trip, we just chose that and have no regrets)
Once in Pondicherry, I was quite taken by the arty vibe and the clean streets of White Town. It was relatively dead at that hour but that gave me a clear-cut view of the territory. Quaint and bright, it definitely gave me a Parisien vibe. After our breakfast at Baker Street, we headed back to our lovely boutique hotel and fortunately got awarded an early check-in. Yes, that felt like an award.
Six hours later, groggy and famished from what felt like a coma induced sleep, we were rearing to explore. Fortunately, we chose a hotel with a 9+ rating on location (my mantra) and so everything worth visiting was within walkable distance. Heading to the famous Cafe Des Arts, we decided to take a few customary pictures against the monochromatic graffiti wall with the bright yellow background. After this, we stepped inside and treated ourselves to some frozen coffee. It was needed as Pondi was really hot. To be noted is that everyone is slow-paced and relaxed and for us city-folk, it is quite the patience tester. Once I got used to relaxed service and not being hounded by waiters, I started accepting it and enjoying that pace.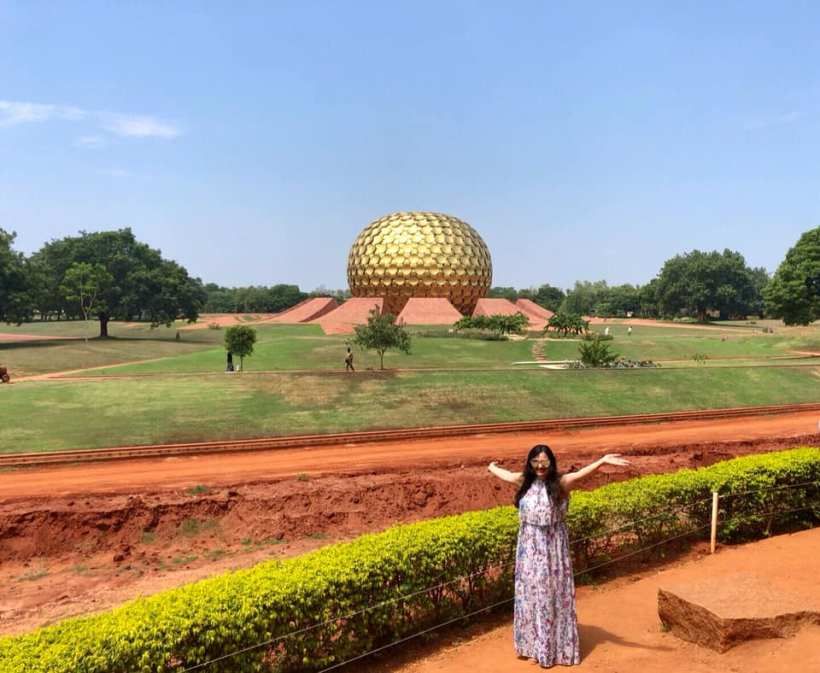 I have to make a mention of the food and the vibe of the restaurants there. Absolutely amazing! For any foodie, Pondicherry is the place to be. Succulent meats and feathery light croissants just melt in your mouth. We had one of our many dinners at the well recommended Villa Shanti, a sixty-second walk from our hotel. There, we indulged in some delicious cocktails and a scrumptious meal of their local grilled fish with sauteed veggies. We also got the steak which was orgasmic and in the end, we washed all of this down with more cocktails. I would suggest a walk in White Town and just pick any place you like with an open-air seating and an eclectic vibe. For an authentic Tamilian meal, take a fifteen-minute walk outside of White Town to this restaurant called Maison Perumal(didn't love that - getting out of white town i.e) where we indulged in some local cuisine recommended by our server. La Maison Rose and getting a croissant at Baker Street is also a must do.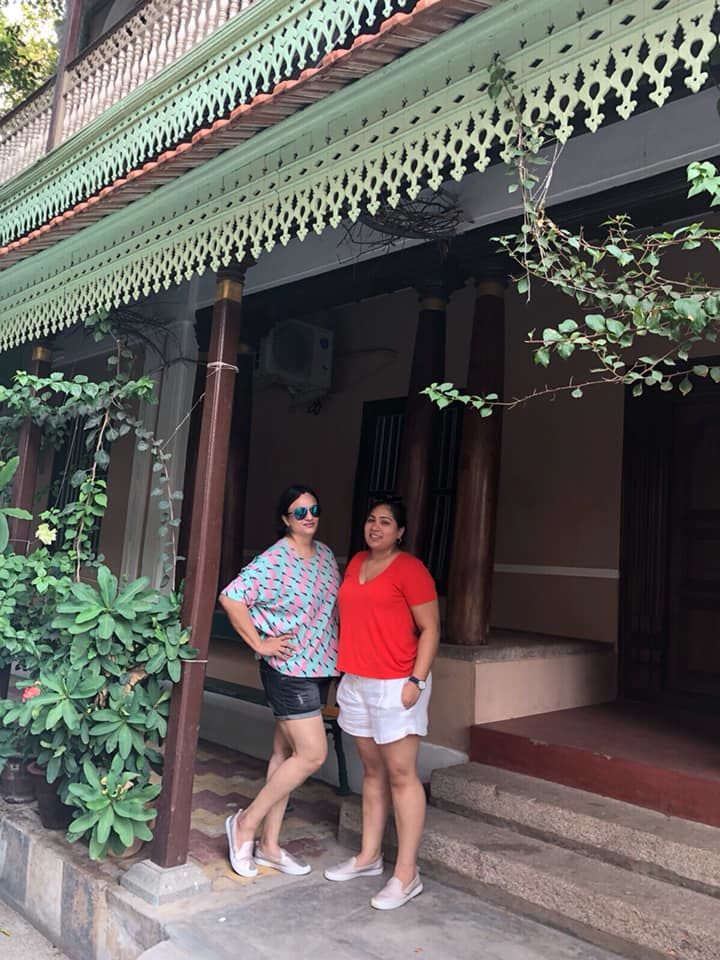 Biking all over Pondi was the wisest decision we ever made. Our guide at Sita tours was friendly and helpful and showed us all around the city in a span of two-three hours. We learned that despite it being a smaller town, people there are environmentally conscious as well as non-racist. Hindus, Muslims, Christians, French all have their own quarters and are also more than happy to intermingle. This was so refreshing in addition to the light wind against my skin during the ride as I finished the tour with a scrumptious meal and a cooling drink.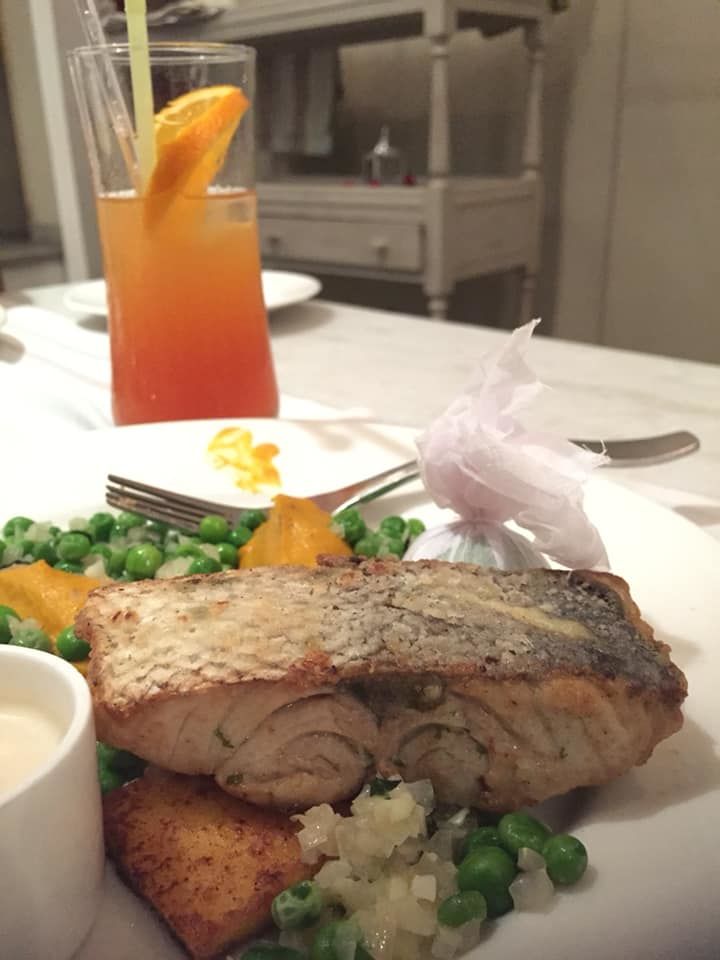 A visit to Auroville is practically mandatory. It is barely half an hour by road and that place has its own charm. A very noble cause that they preach about is that the human race lives in unity without cast and creed divisions. The Matrimandir shines tall from its golden dome and only on appointment can one go inside for the meditation facilities. It is not a tourist hangout but one can definitely hike up a beautiful green trail plush with flora up to it from the visitor center. Walking away with giggles and some exotic smelling aroma incense, we headed back to our hotel to have one last scrumptious dinner at La Maison Rose in White Town and then to eventually make our way back home and get back to our corporate lives taking back never forgettable memories.