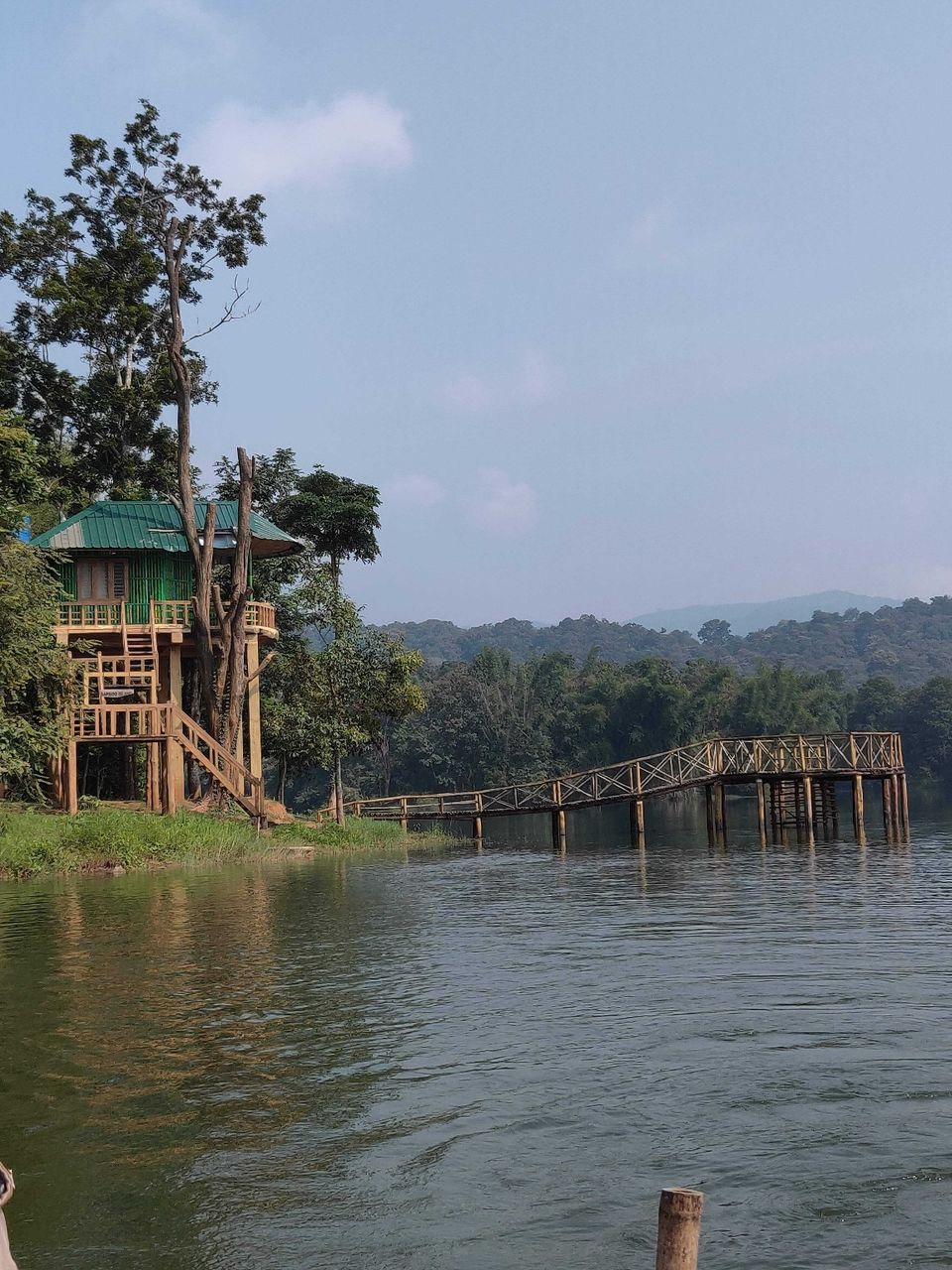 In last October we group of 4 friends decided to have a four days roast trip to Valparai and Parambikulam Tiger Reserve. We started on a Thursday Noon from Chennai to Coimbatore by flight. For 3 of them it was their first flight so they had quite fun.. Once we reached Coimbatore we rented a zoom a car and started our trip to Valparai on the same day.. It was hot but when compared to Chennai it was decent and bearable..
We started our trip by 1 and to our homestay it was about 135 KMS from Airport and it took about 4 hours to reach.. On the way the views are breathtaking and surrounded by tea estates fully and the weather was perfect around 15 degrees..
There were around 40 hair pin binds which was bit hard but the road was wide enough and it was in good condition hence it made our Journey memorable one.
You can visit Aliyar Dam and there was a park near by where you can spend time and have fish fries which was freshly made my the locals in that area.
You can also visit Monkey falls which is on the way. Since, we didn't had enough time we skipped this place. We had our booking near by Sholayar dam and it was about 5 when we reached our room it was a cute homestay with 3 rooms..
We were the only people in that homestay for that day. They made the best Dosas and chicken curry for us.. Which was too yum..
Since this place was prone to tigers and other animals you won't be allowed to roam around at night.. We took our car and went little further to see if we have any luck to spot animals but ended up with seeing nothing other than dogs.
You can also book your night Safari around Valparai to see the wildlife around that region. But I'm not sure whether those people are having proper permits as it sounds totally illegal to us.
The temperature was around 10 it was perfect for us.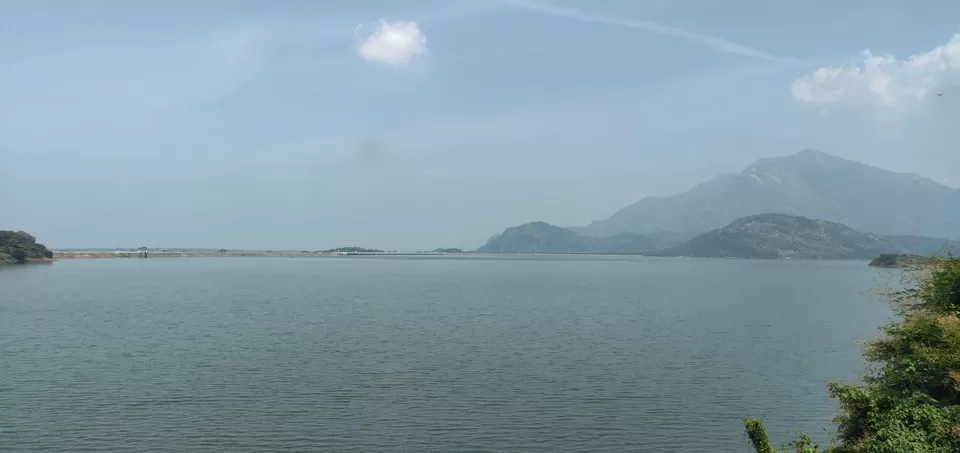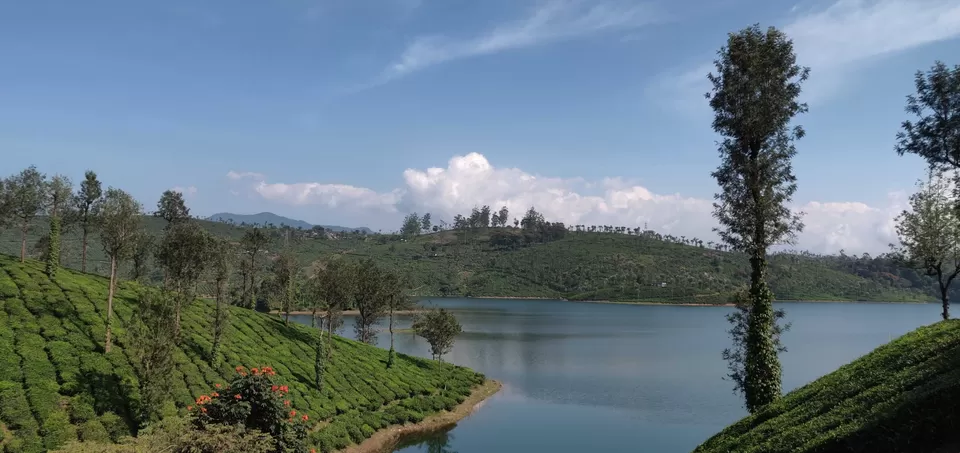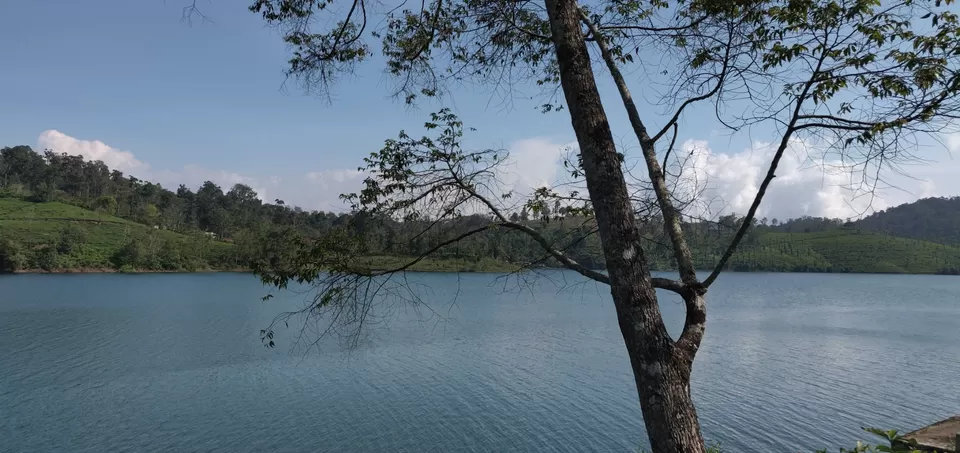 We woke up around 7 and had our coffee in the homestay and we took a little walk towards the Sholayar Dam and we happen to see sun rise from the Dam and it was Mesmerizing. After roaming there about an hour we had our breakfast and started our trip to Parambikulam as that was the place I have been dying for years to visit too.
It was sunny and we had super fun travel by pulling leg one of our friends and by hearing our favorite Songs from our playlist and we reached Parambikulam by 12 and it was a four hours travel crossing the border of Tamilnadu and have to enter Kerela.
Once you enter "The Parambikulam Tiger Reserve" you have to check in with the Information centre.
The will check the bookings which you have to do previous in the website below.
https://www.parambikulam.org
Where you can book your stay or just opt for a day time Jungle Safari.
There were different stay options available..
We opted for Peruvari Island Nest.. Which we had booked online a month before.
Once you enter The information centre you will be allocated a guide with you in your vehicle. Since it was not safe to roam around alone with out a guide as there are Tigers and wild elephants roam freely in that area.
You will be taken to a Safari with the guide.. Where you can visit few dams and also you can wait for animals to show up. You can able to watch lot of deers passing the road leisurely and you can also able to spot "Sambal Deer" which is very rare to spot. You can also wait for Tiger to show up we hardly had any luck we didn't happen to see any Tiger. You could visit Parambikulam in summer when the water in Forest is very low and animals start to come and drink water in the near by dams and you can also able to view those herds of animals. We also happen to see lion tailed monkeys which was very rare.
We also went to Kannimara Teak. Kannimara Teak is one of the worlds largest living teak tree found in Parambikulam with amazing girth of 7.02 m and height of 39.98 m. The local tribal belief here when this tree was tried to cut down, the blood spurted out from the place of cut. This tree was being since then worshipped by the local tribes in Parambikulam as "Virgin tree". Thus the name Kannimara is given as the word ' Kanni' means 'Virgin'.
Finally, we had to buy groceries in Parambikulam for our dinner and morning breakfast. Apparently you can cook your own food or you can ask the tribal people to cook who will accompany you in your stay.
Around 5 in evening, you will be asked to park your car in a safe place and you will be accompanied by 2 local people as well as guide to take you to the Island Nest. After 40 minutes of Bamboo Rafting you will enter the Peruvari Island Nest.
It was a small Island with a High Raise Bamboo hut for you to stay and a small building for the locals as well as guide to stay. The Island was powered by solar panel with very few lighting option. The room was good enough for four people and the bathroom was neat and clean.. They also had a balcony with table and chair. With in half an hour it was pitch dark and we had only one light in the room and one in balcony.
We turned it off as well and sitting in the nature moon light and started singing and chatting for hours with without worrying about our stressful office and personal lives. We started star gazing and after later the locals served delicious dinner for us. After dinner we continued singing and slept very late that night.. You are not allowed to roam around the Island as the other half of the island is full of "King Cobras" which scared us so we didn't even step out.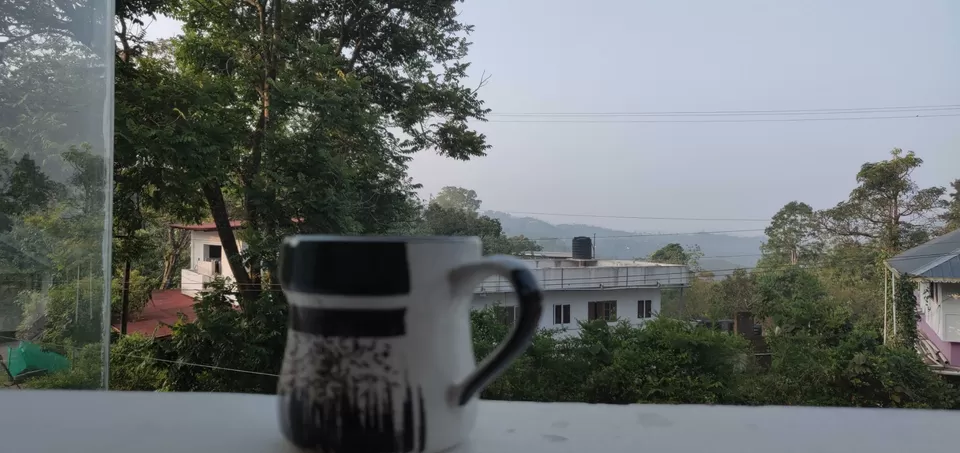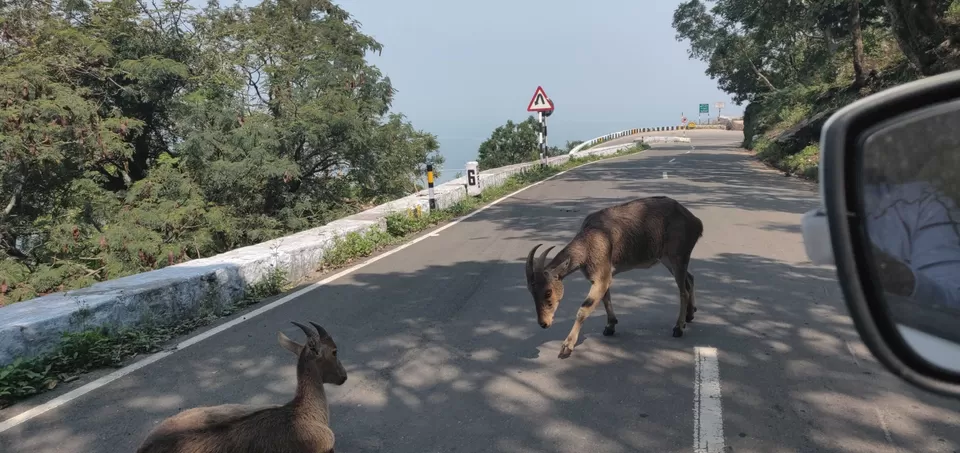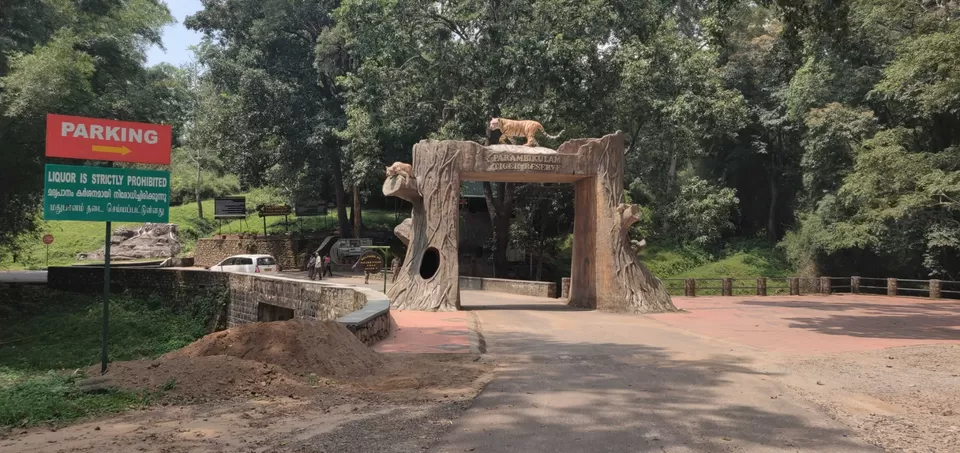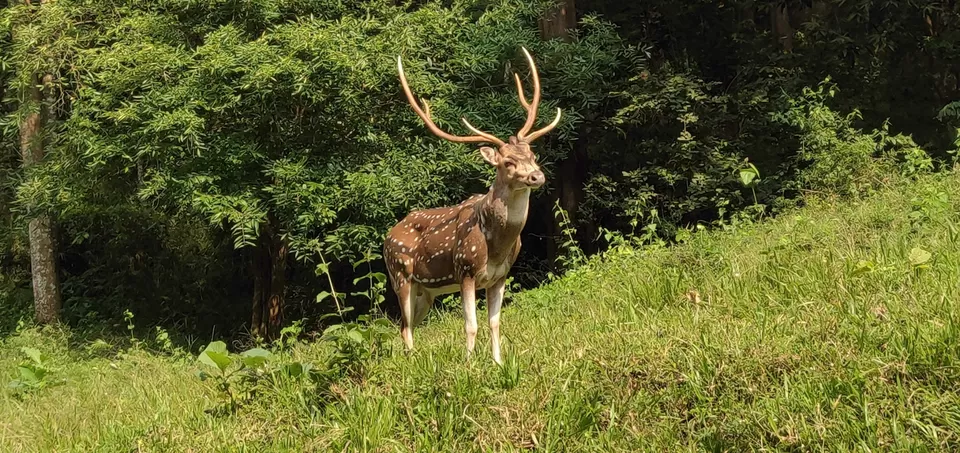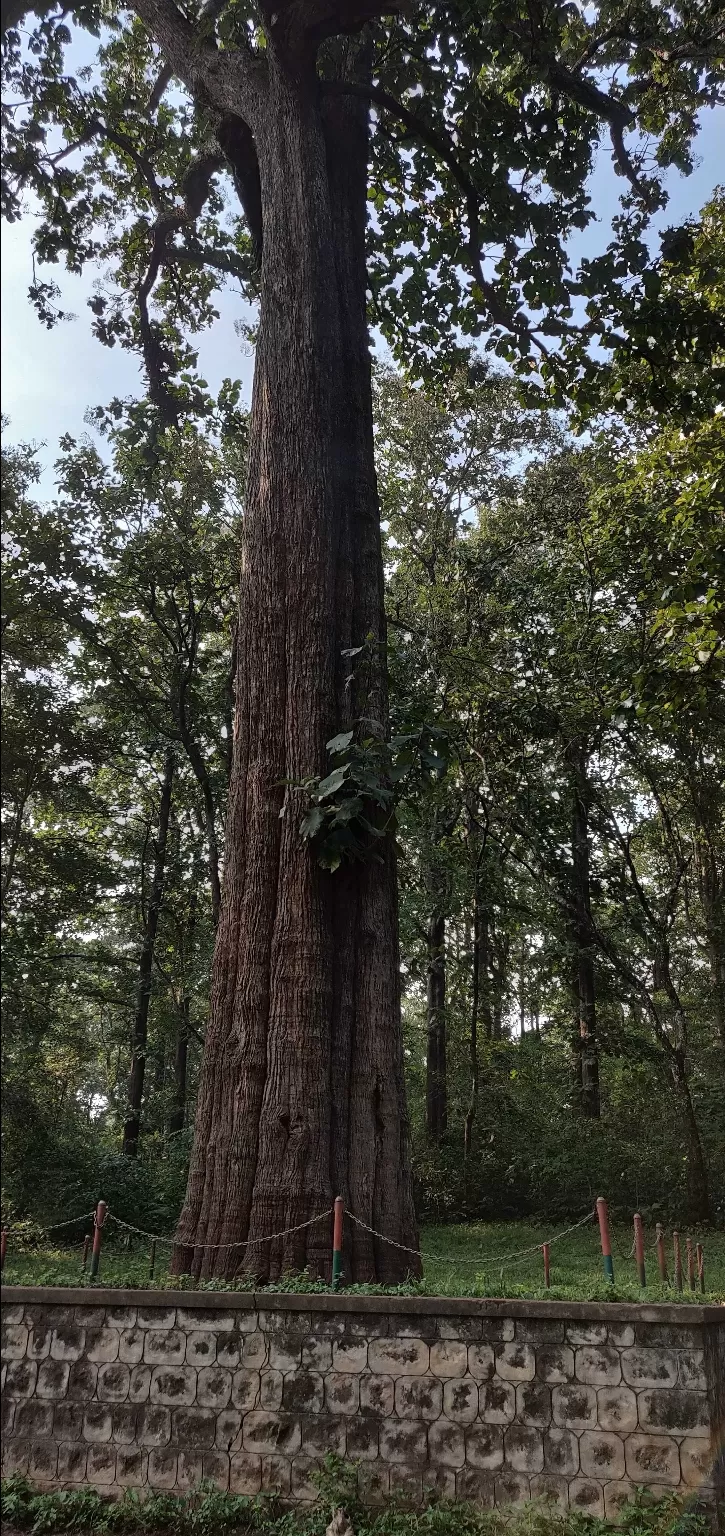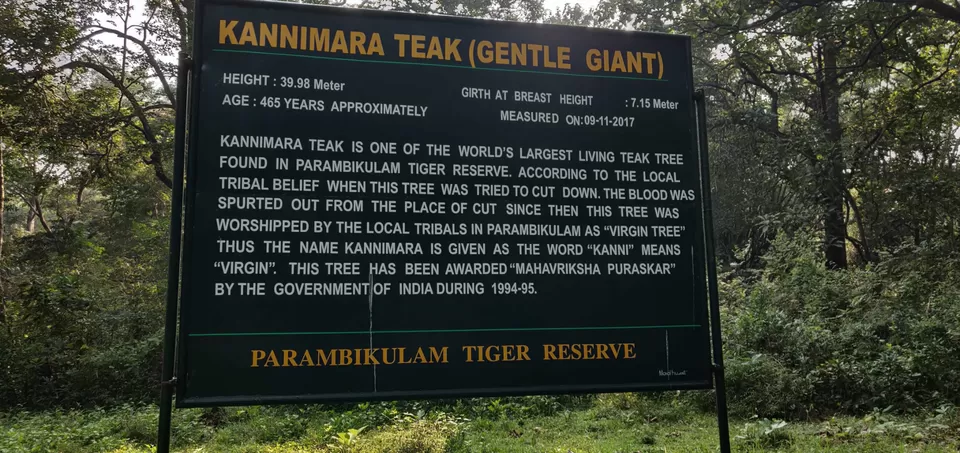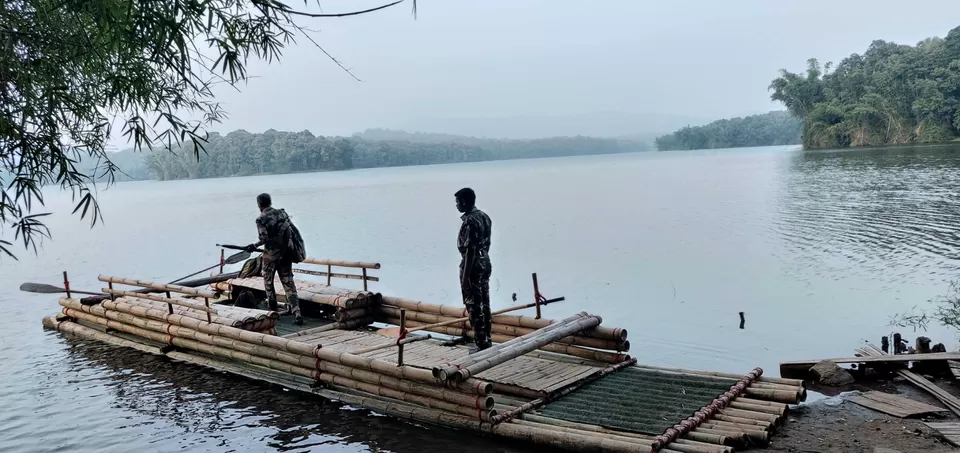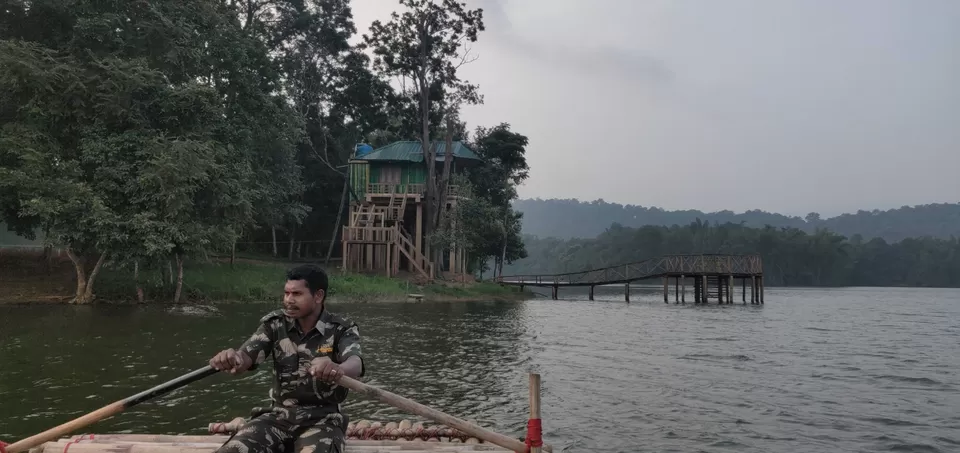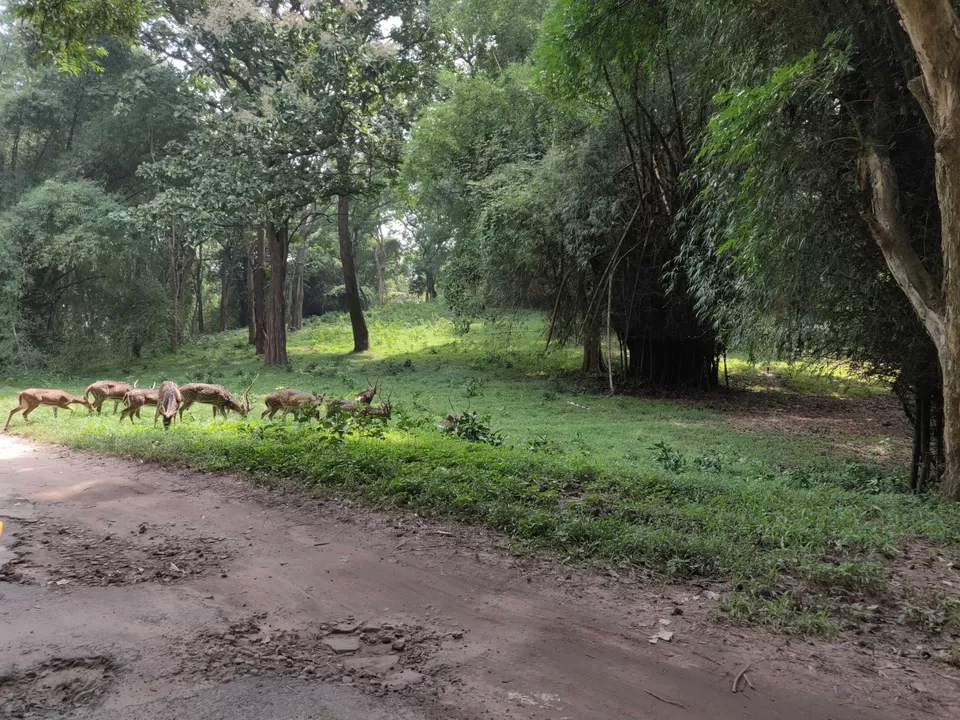 Around early morning I got distracted from sleep so I thought of looking out from the room and when I did. I heard a loud noises of creatures moving under the water and it kind of scared me I immediately jumped in to bed and started sleeping again and everyone woke up around 6 A.M and the view was breathtaking. It was Misty and the weather was perfect around 12 to 14 degrees and The sun rise was worth mentioning you can view the sun rising from the trees it was glorious. You can watch the fishes coming to top to catch their prays. There were lot of crocodiles in the dam which will come out only when the water is less it seems. We also have been informed that there were fishes weight around 45 KG's in the dam.
You can start roaming around the Island only in safe places and take pictures as well and you will be also started wondering how peaceful it is with out using any technology. You will appreciate small small things when you are not using much technologies..
You will be served with breakfast and Tea in the morning. After that, we were just chilling around in the bamboo raft and feeding the fishes in the dam. It will be very pleasant and soothing to hear the birds chirping and monkeys squeaking for everyone who wants to escape from the city traffic noise.
Around 11 A.M we started our bamboo rafting and reached the information centre by 12.00 and it will be very hard to bit adieu from this place as this place was more scenic and it was picturesque.. The drive started to our next destination.
By the time we reached Pollachi it was around 4 and we had a booking in a resort where we had so much fun in the pool and after having dinner we called it the day.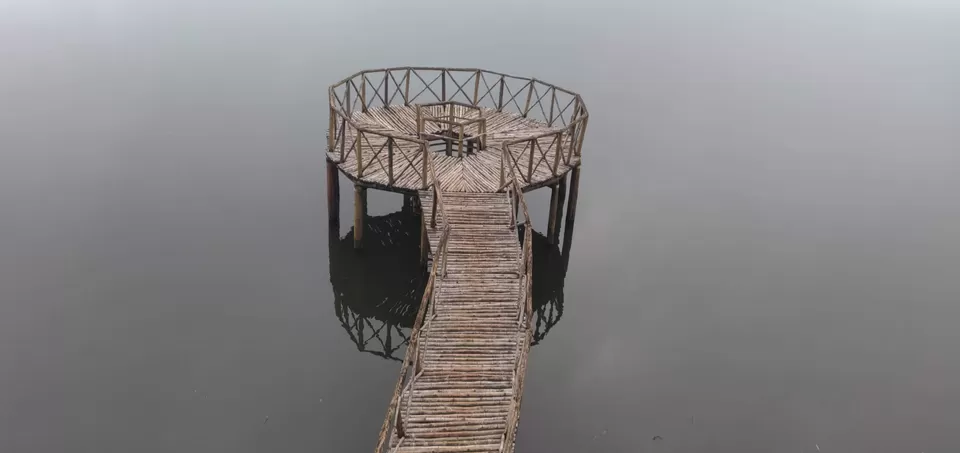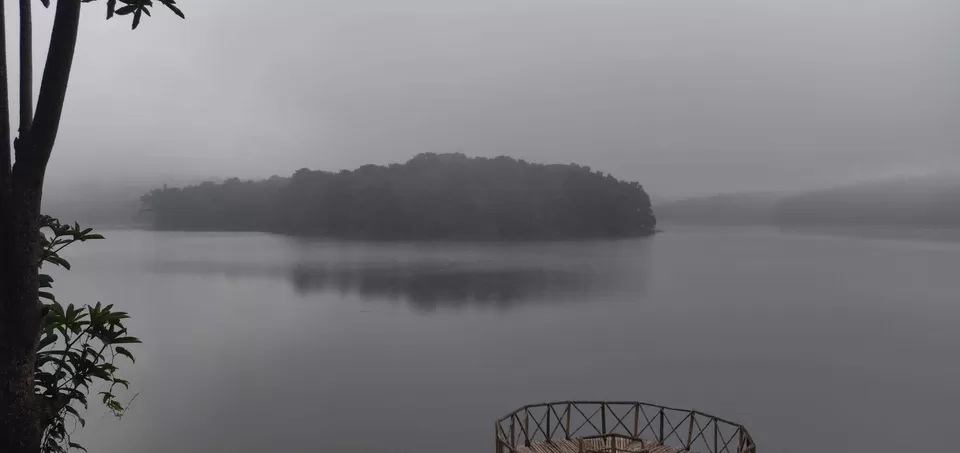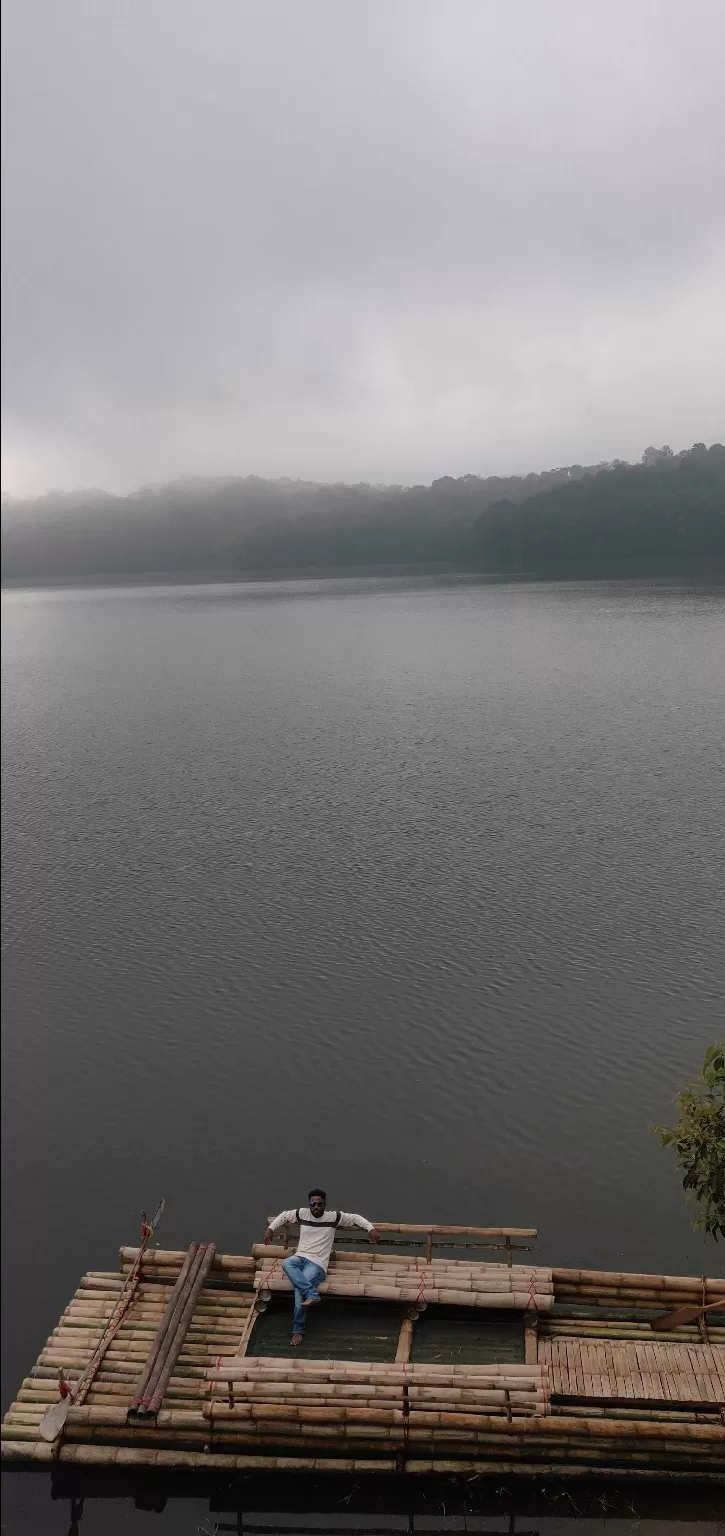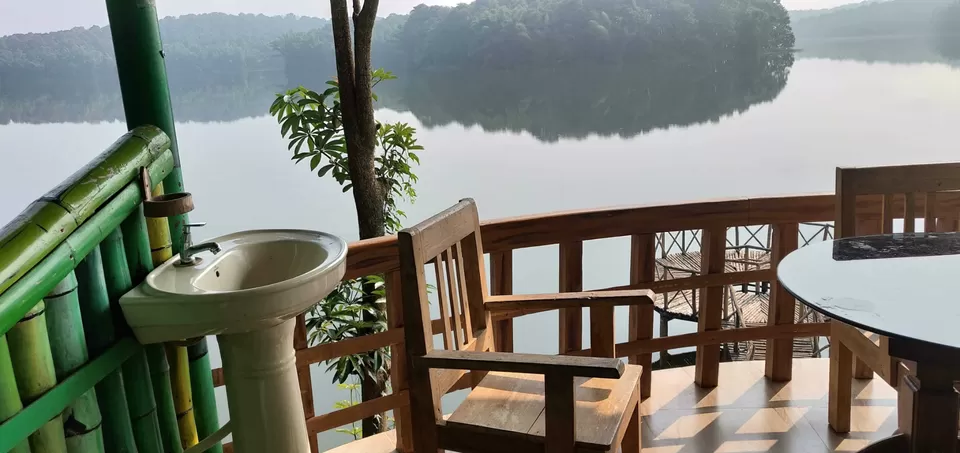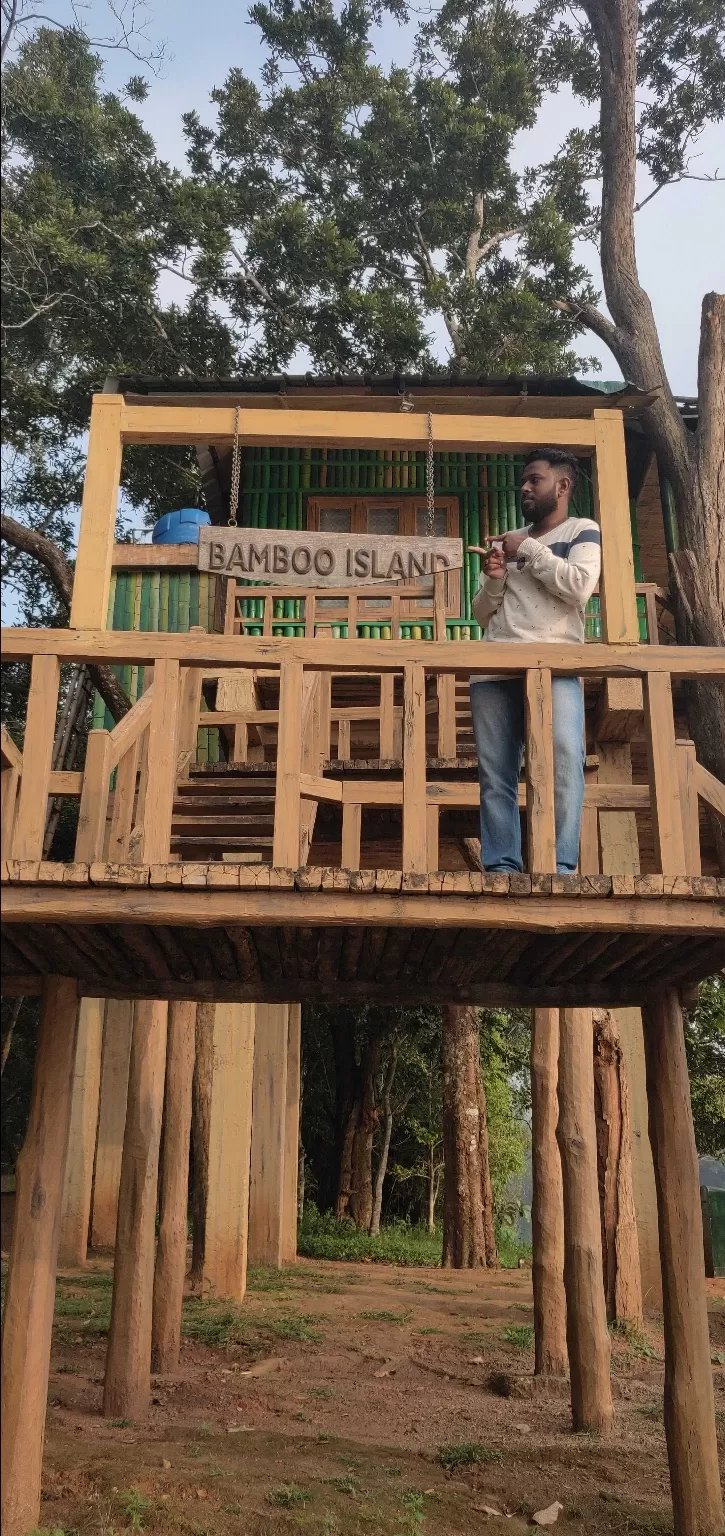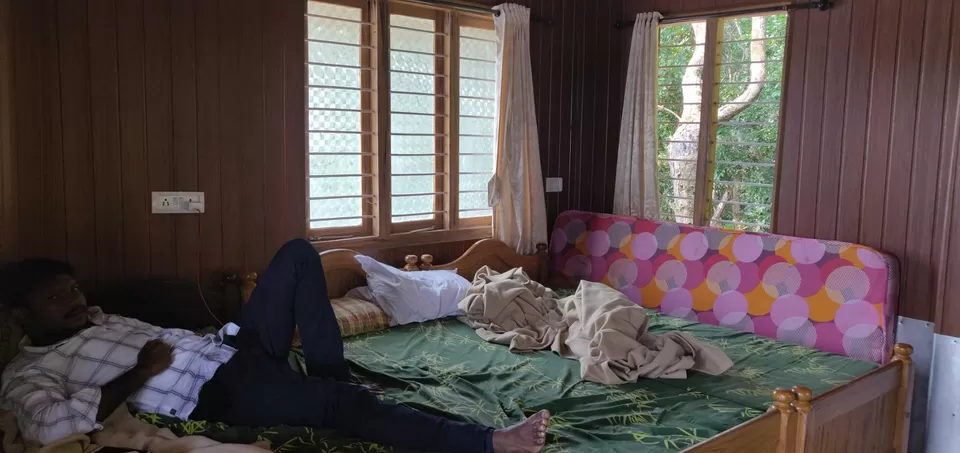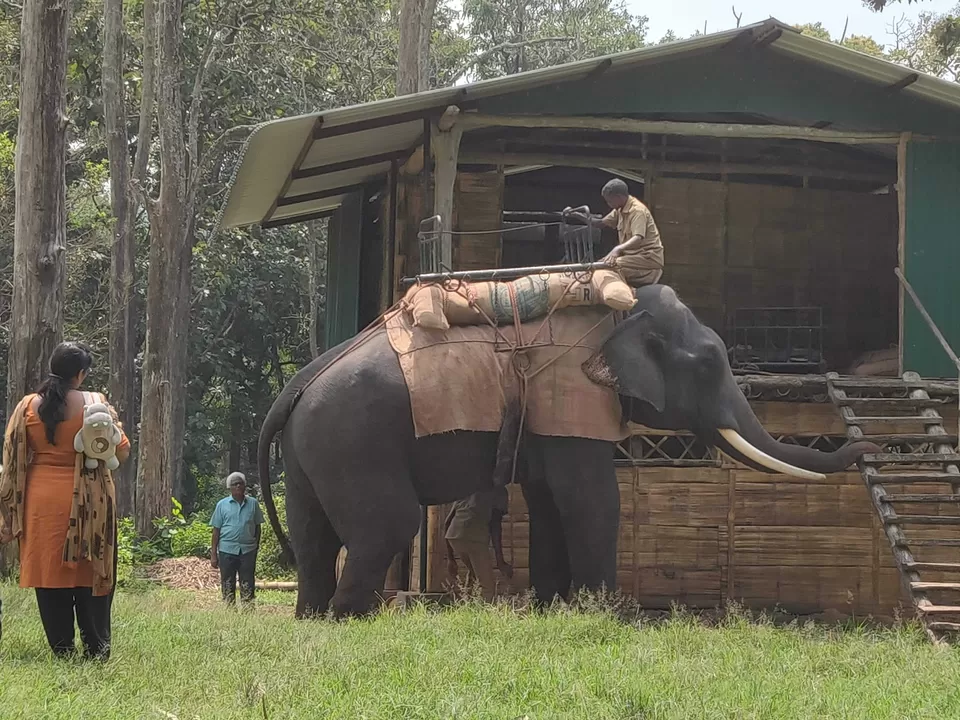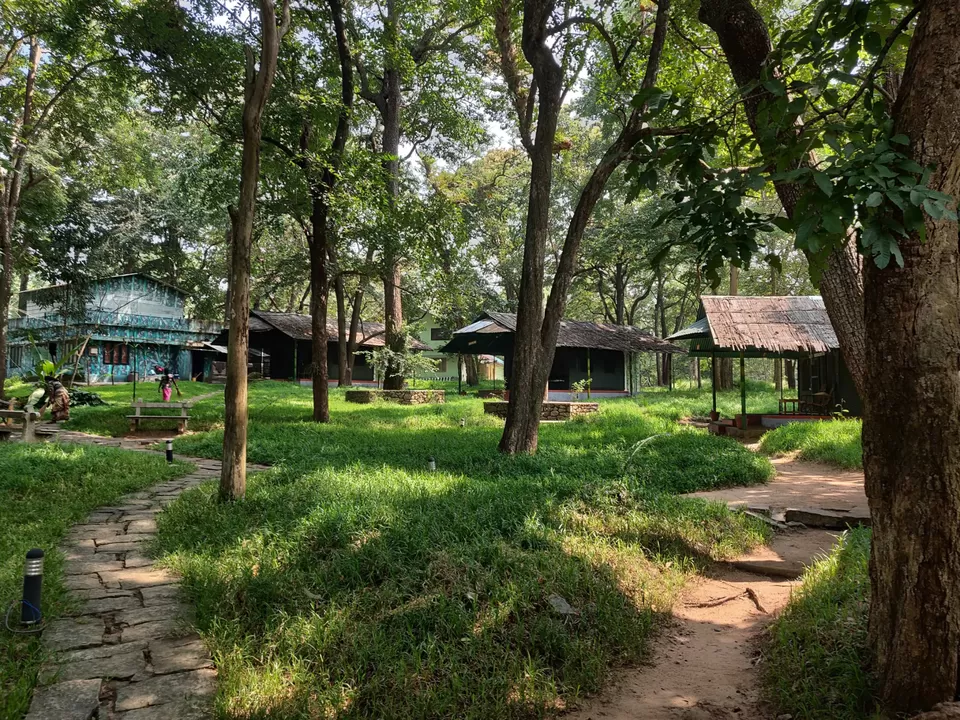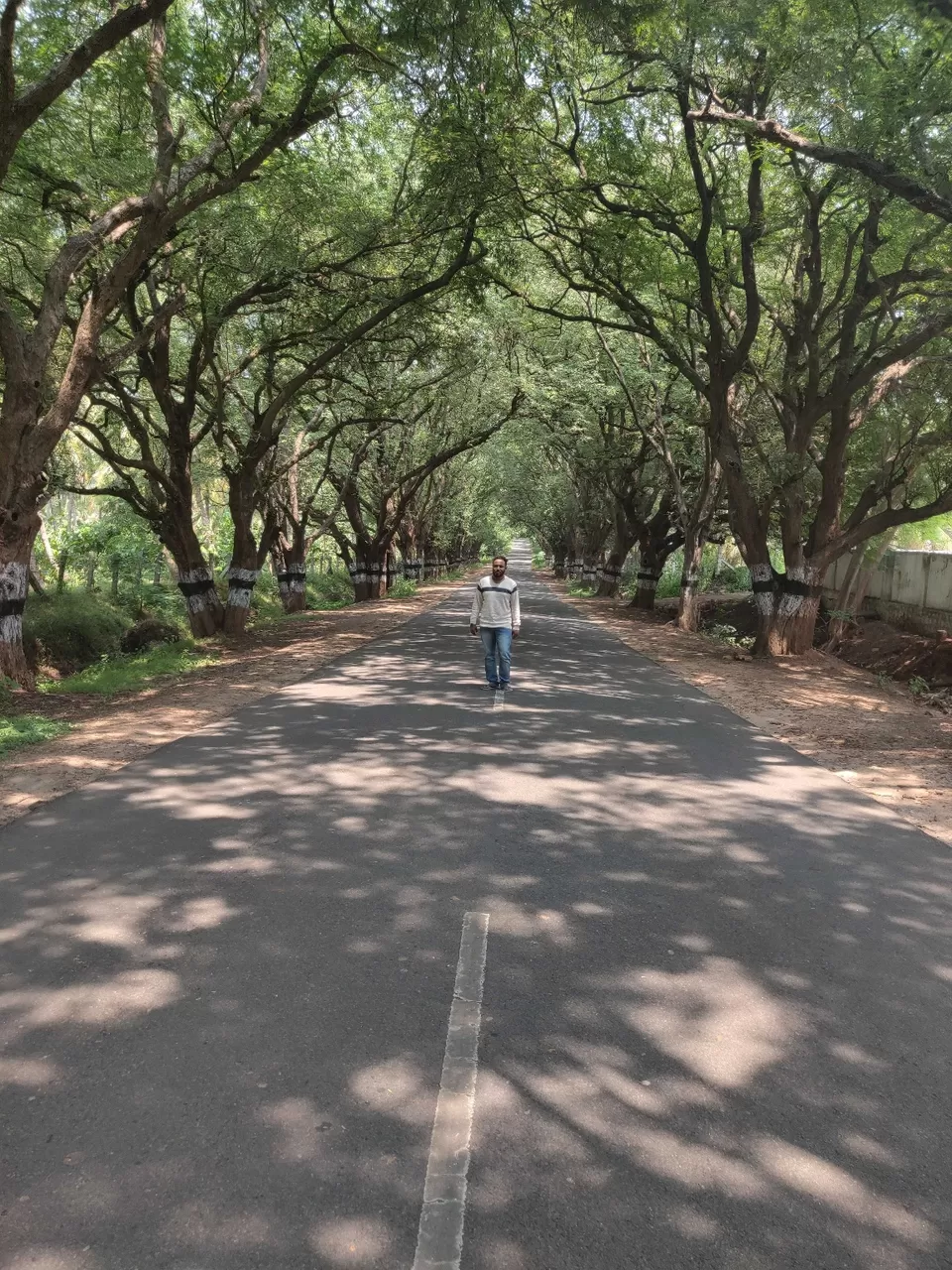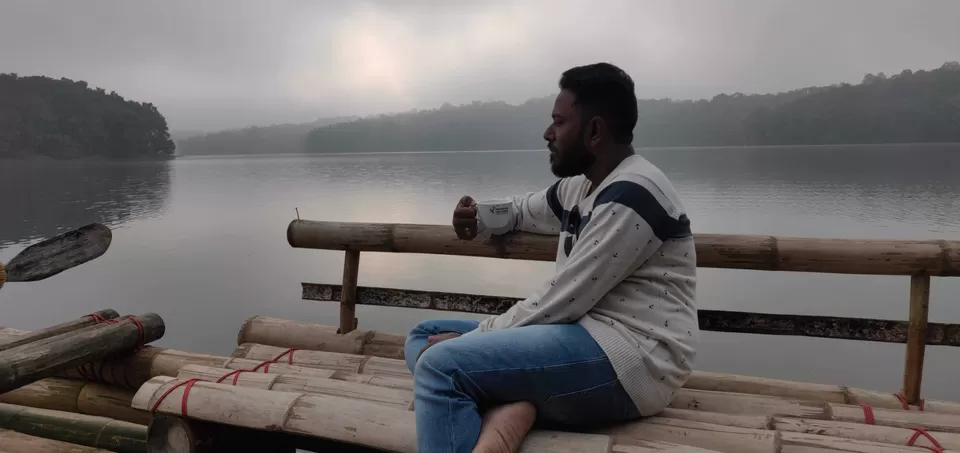 We woke up super late and the final day of our trip we reached Coimbatore around 2 and started to Chennai later that day and on the whole journey we were talking only about the fun we had in the whole trip.
It definitely makes you rejuvenate from all the stress you had at your life..
With so many memories to cherrish life long we headed back to home.