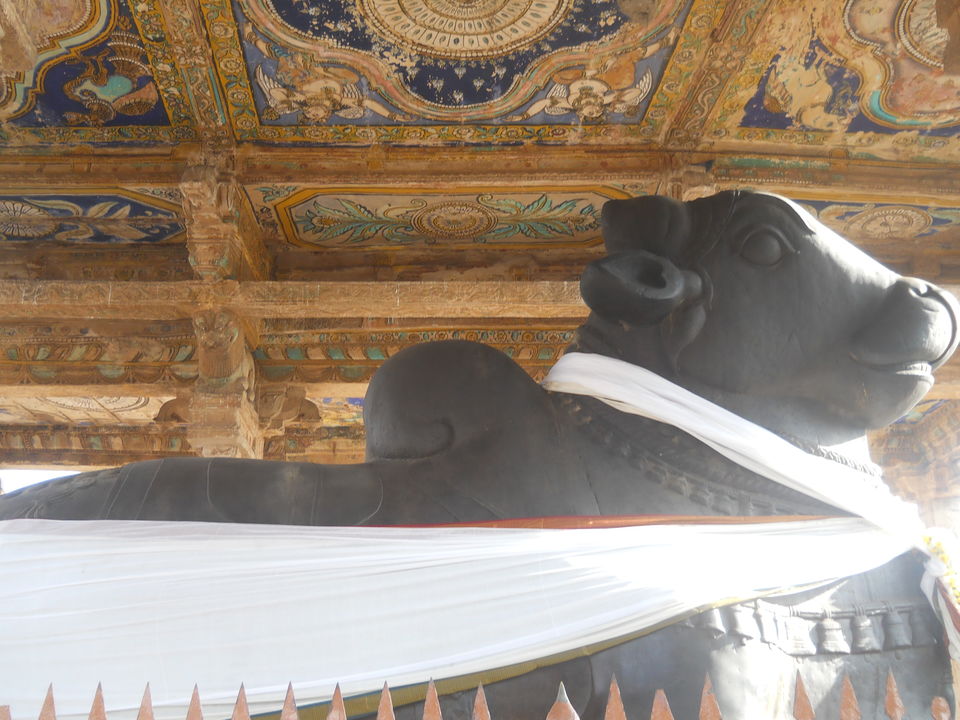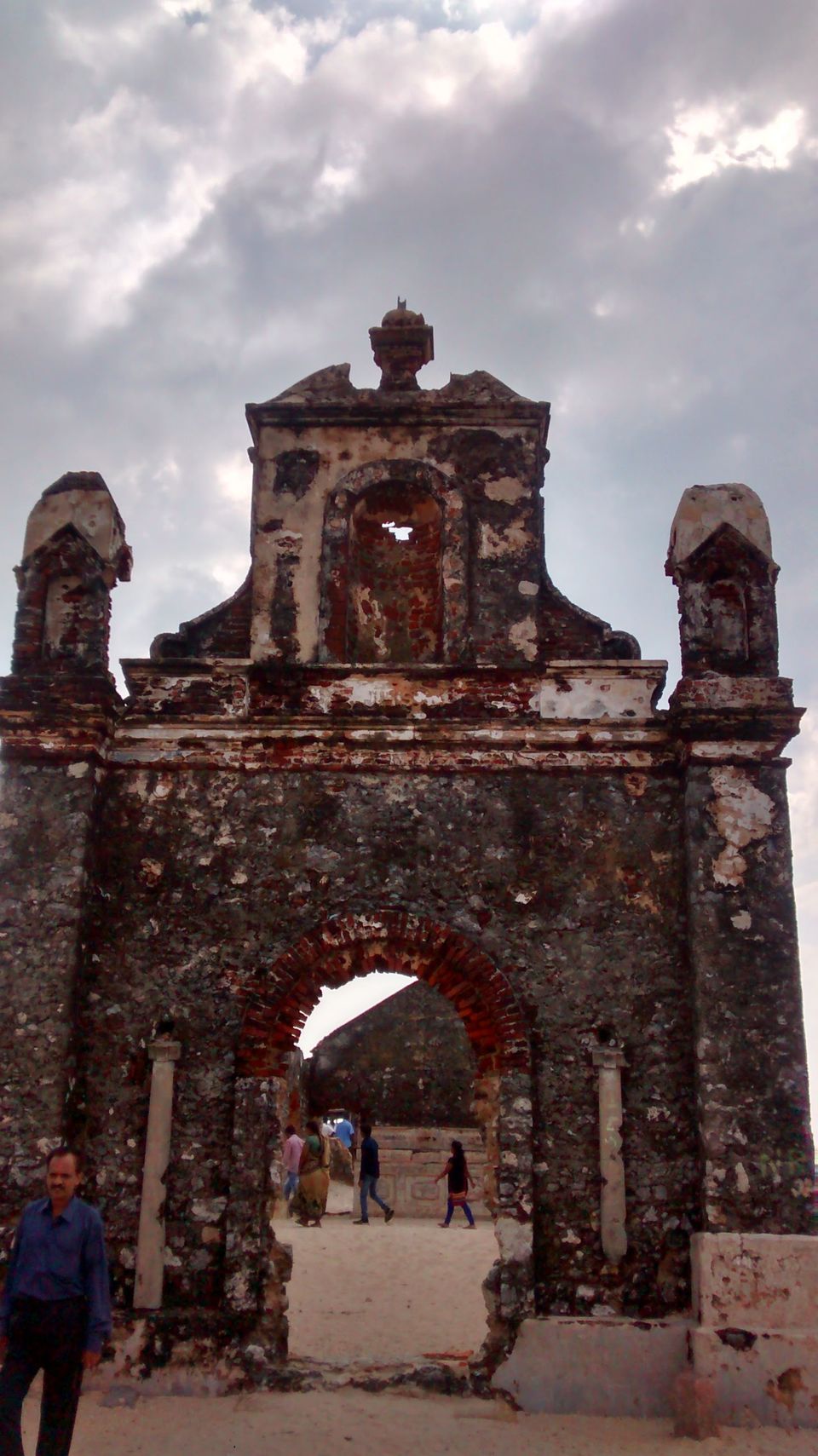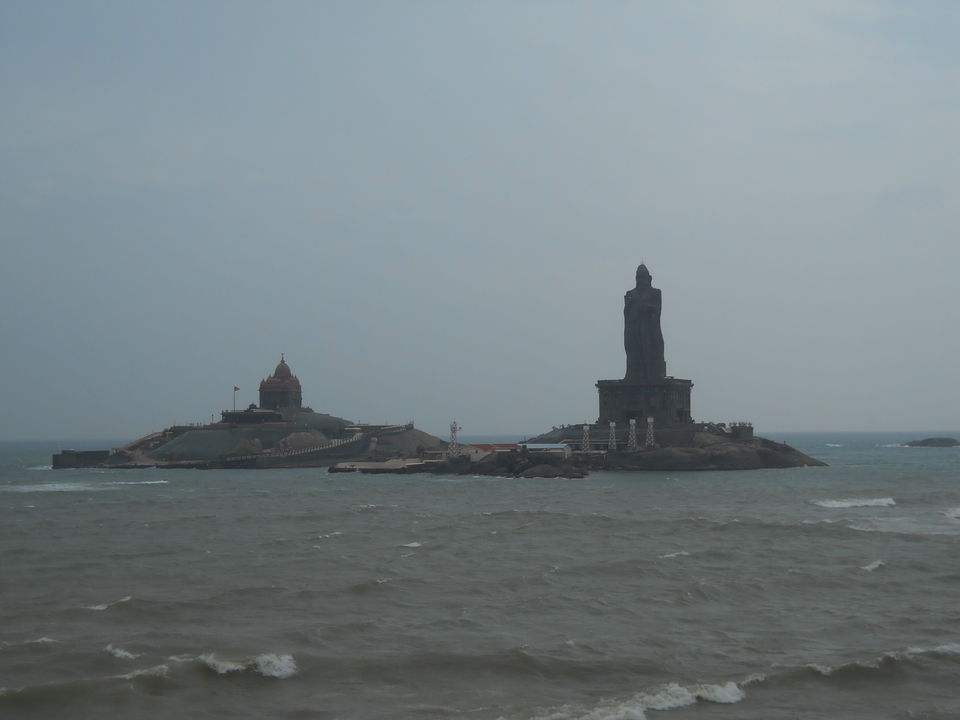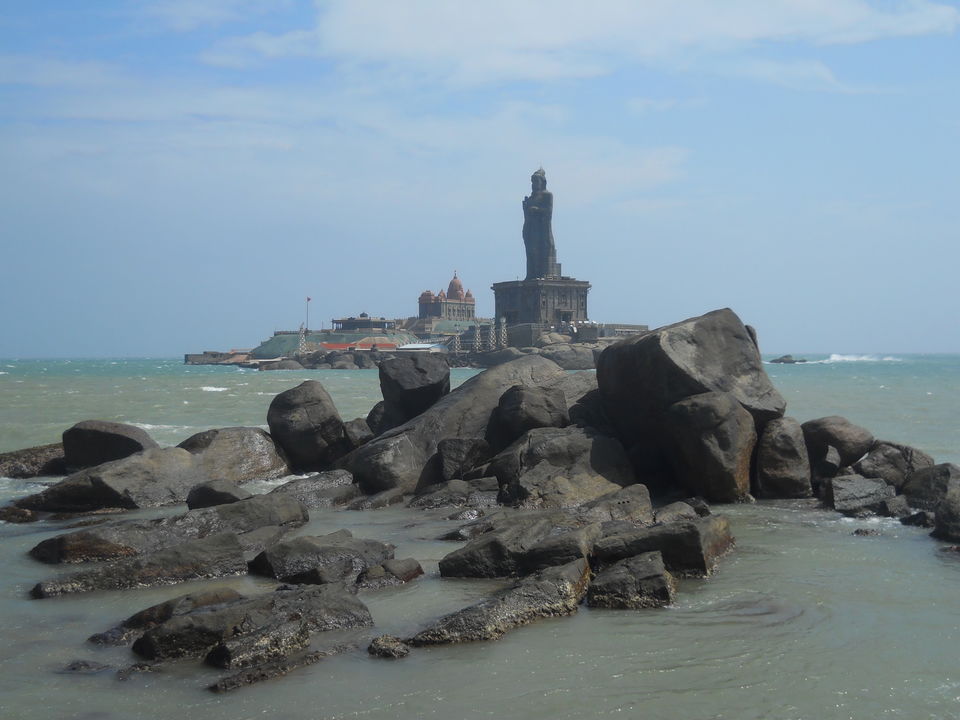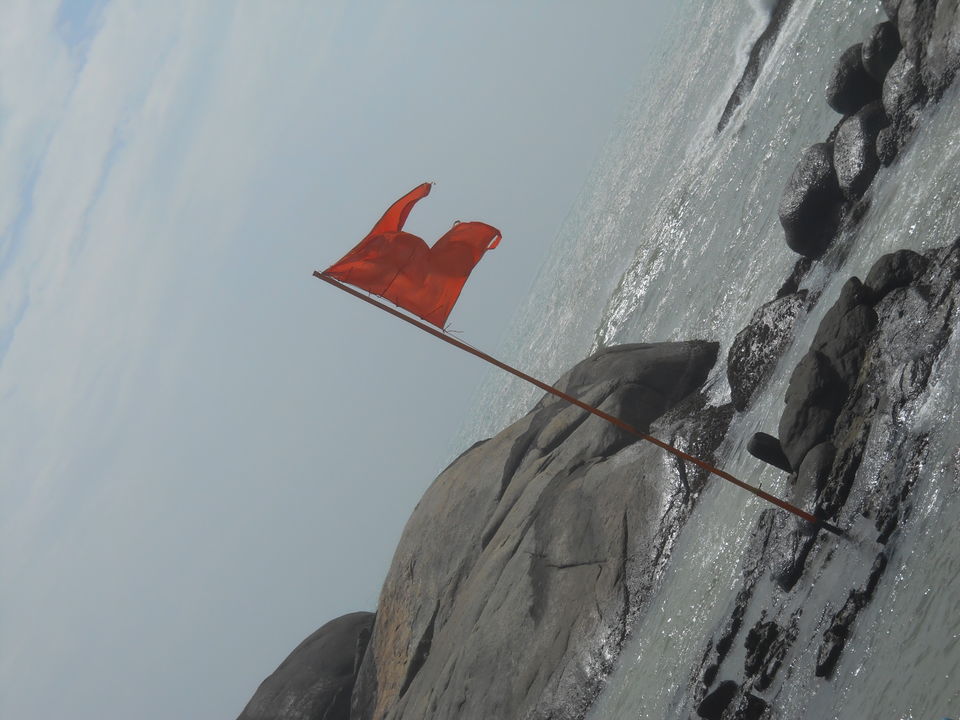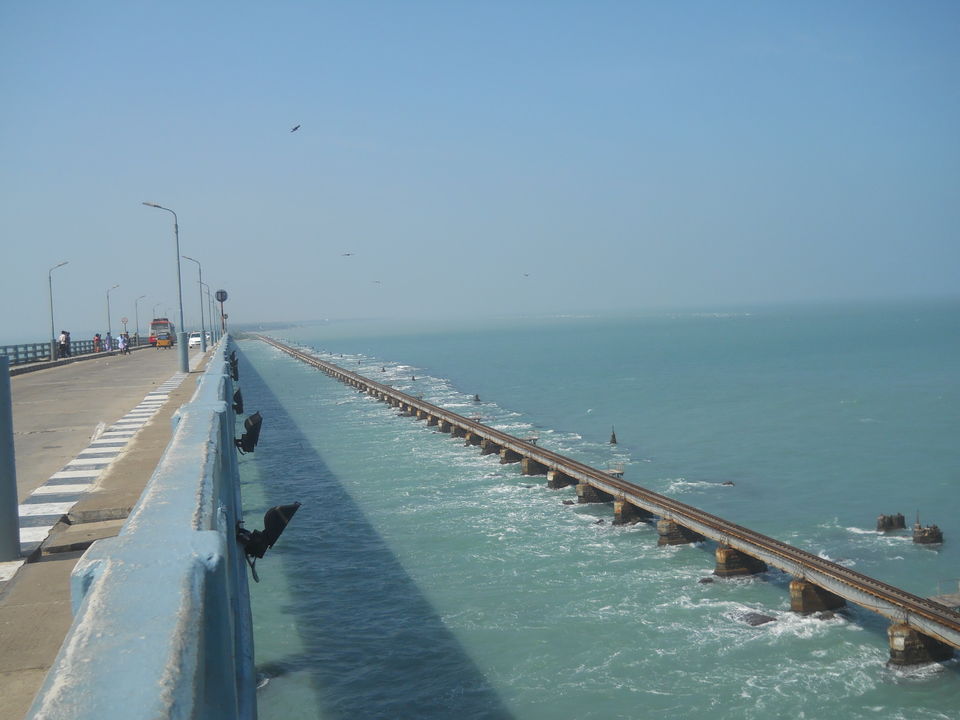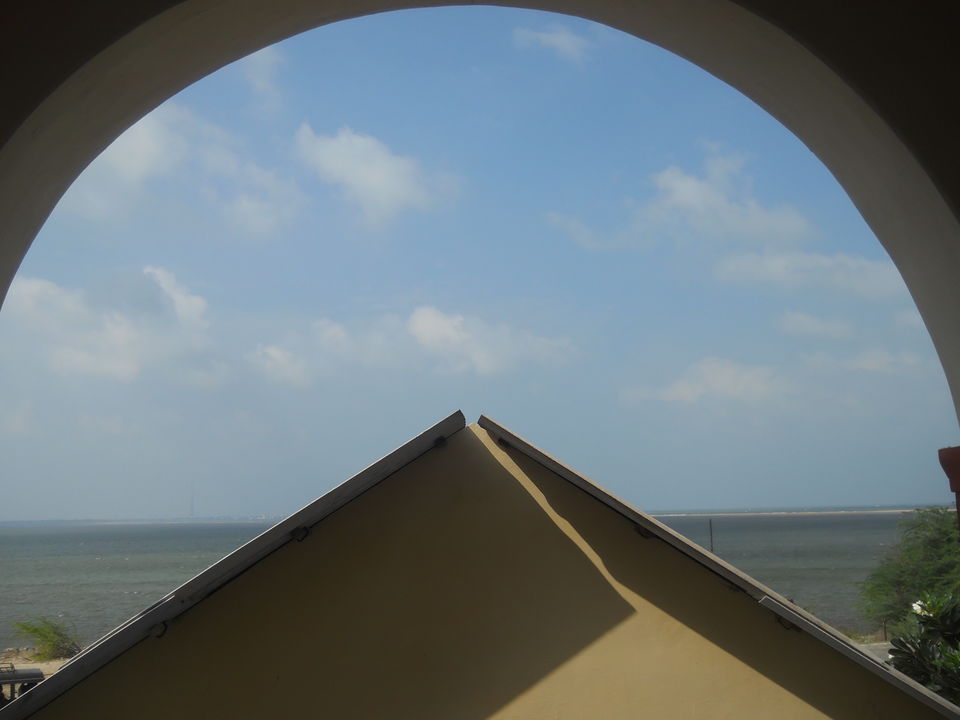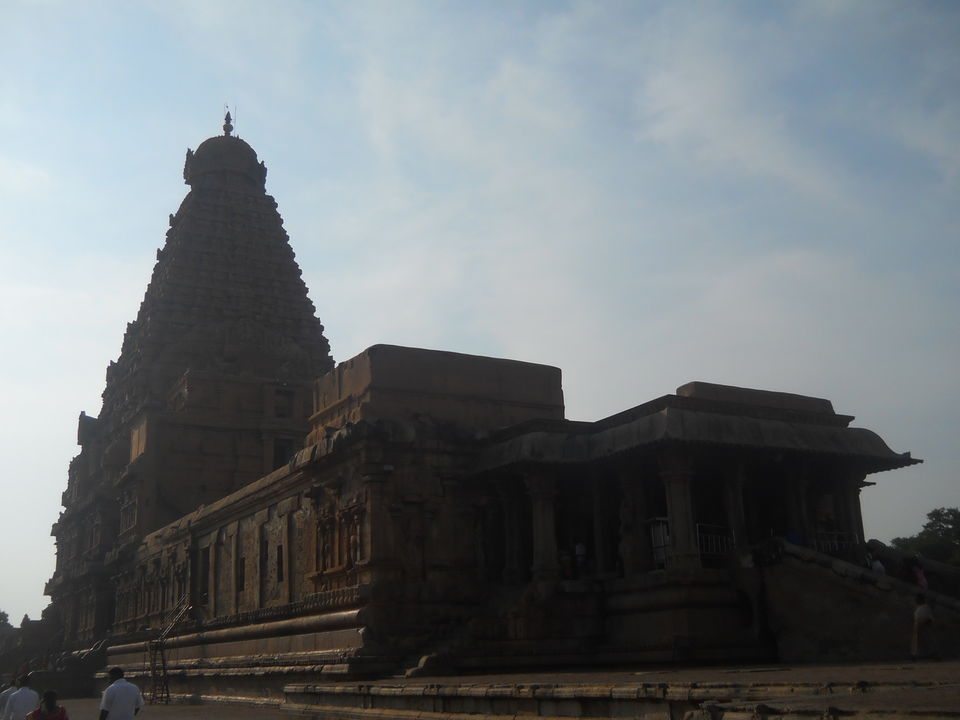 This was my parents dream trip :D Planning was done 2/3 months before only. Best way to reach Kanyakumari is to take train. Since it is a very famous place, it will be pretty crowded whole year. So plan well before and book train tickets :D. I was excited as i will be exploring the southern tip of India which was ofcourse one of my wish:D
Direct trains are available to Rameshwaram/madurai from kanyakumari. Once again u need to book before only. If you have time you can cover Tanjur also :D So now lets begin "South India in Pictures" :D
Kanyakumari is such place which gives u pilgrimage feeling as well as a fun feeling. Best thing about this place is Vivekananda memorial rock :) And of course shopping. This is one such place where you can see the sunrise as well as sunset. Also "triveni sangama" is famous here as hindu maha sagar, bay of bengal and arabbi sea meets in this point. Most of the tourist spots are nearby.; you can cover it by walk itself.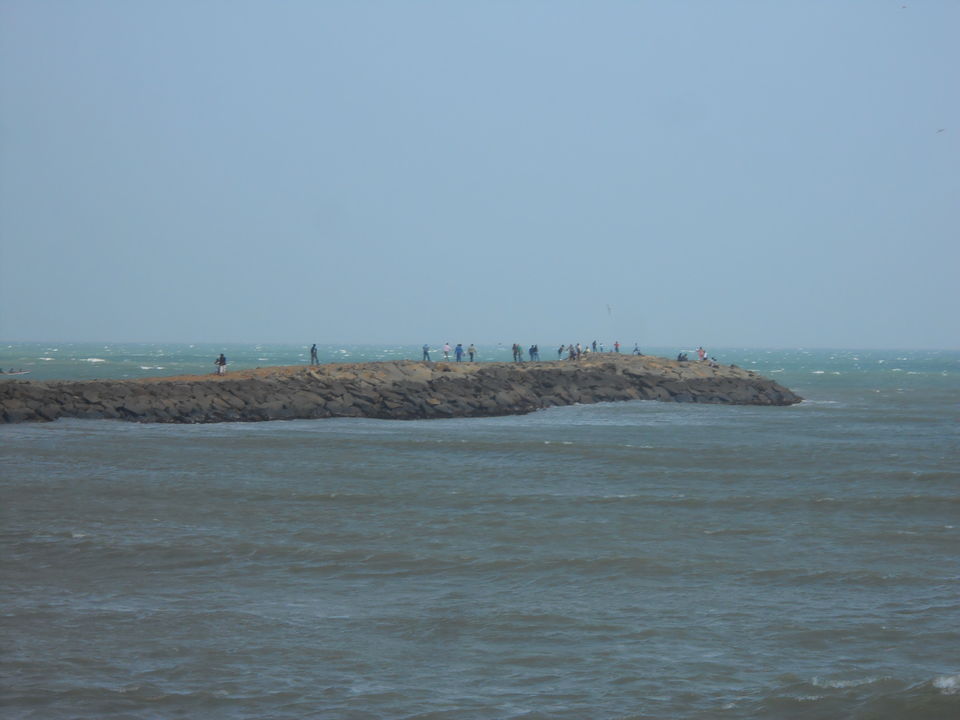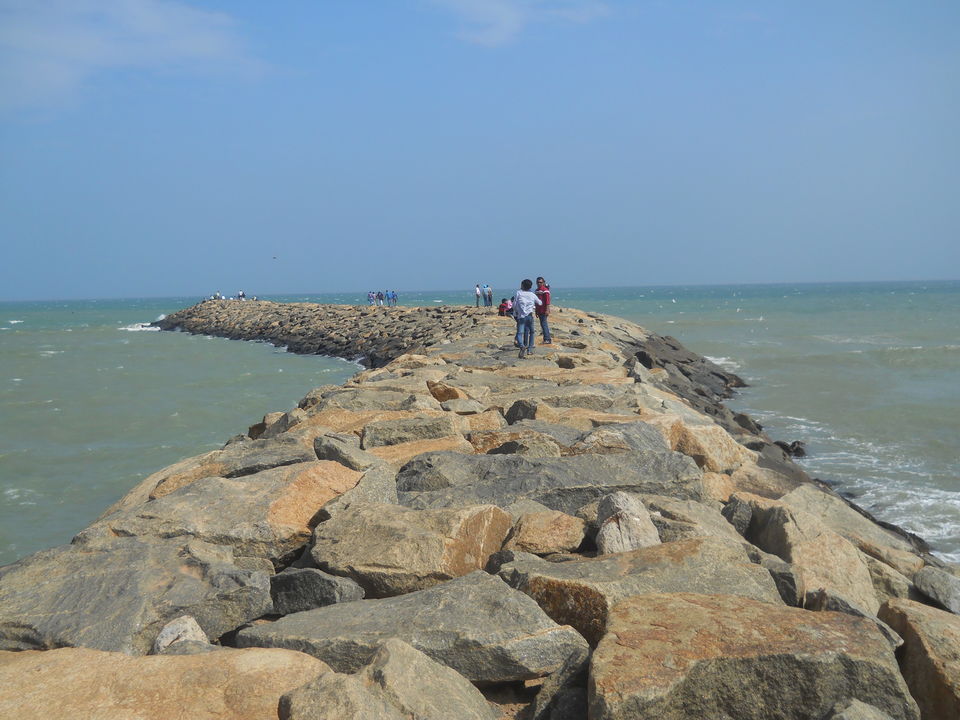 Southern tip of India :D
Isn't it amazing that evening you get to see sunset on you right side and next morning sunrise on your left side. My native place also a coastal area. And i get to see mesmerizing sunset, but not sunrise. But for sure the feeling of watching sunrise/sunset from the same spot is different.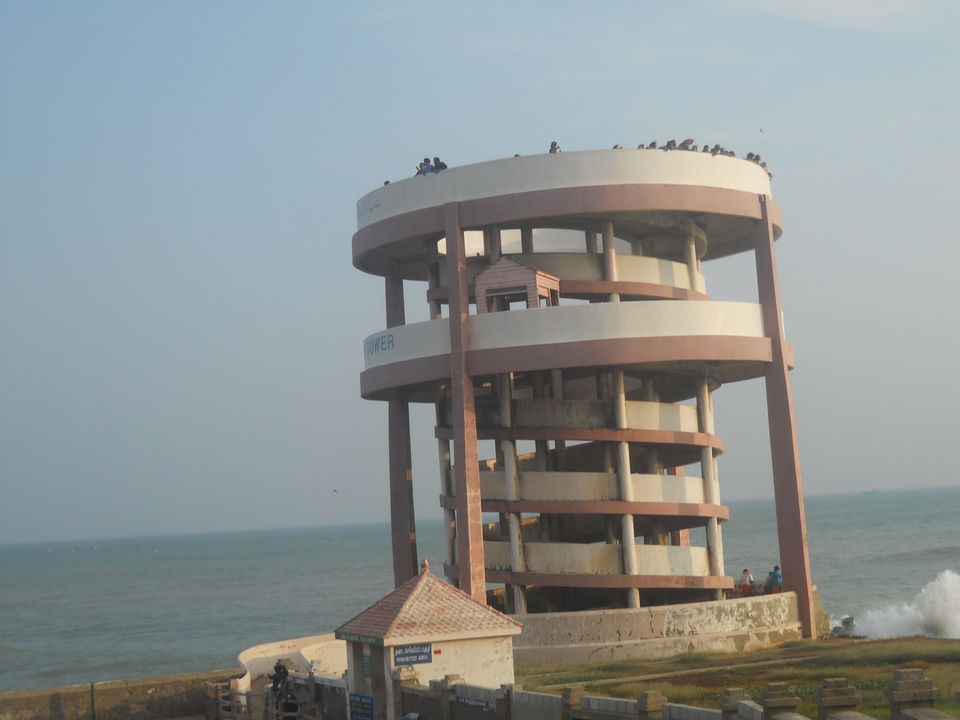 View point. Reach this place early to hold the perfect place to watch sunrise/sunset.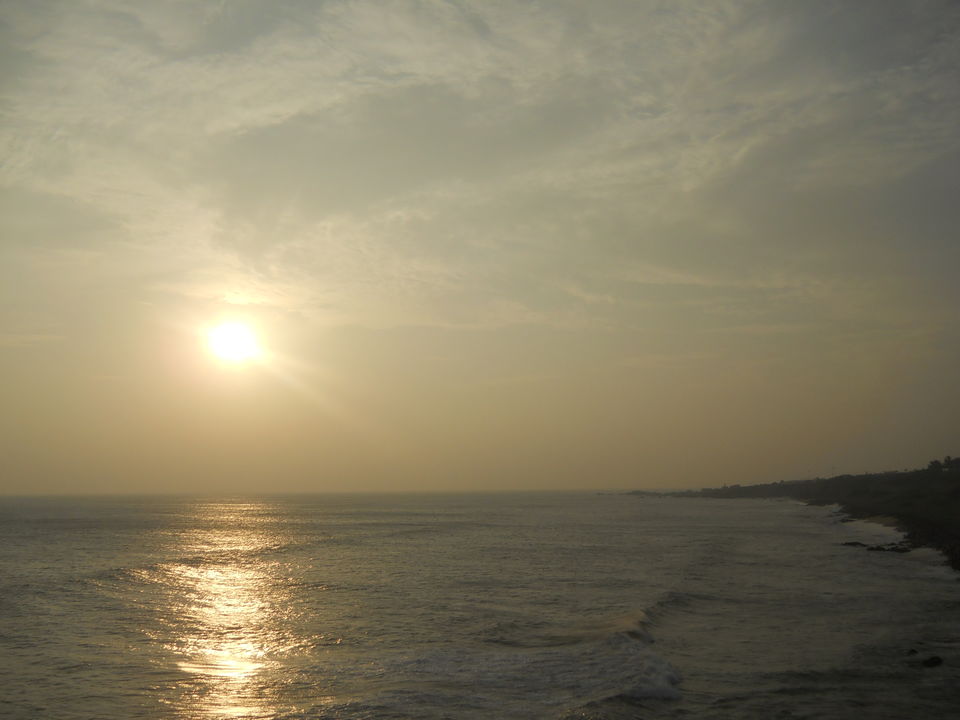 Sunset from viewpoint :)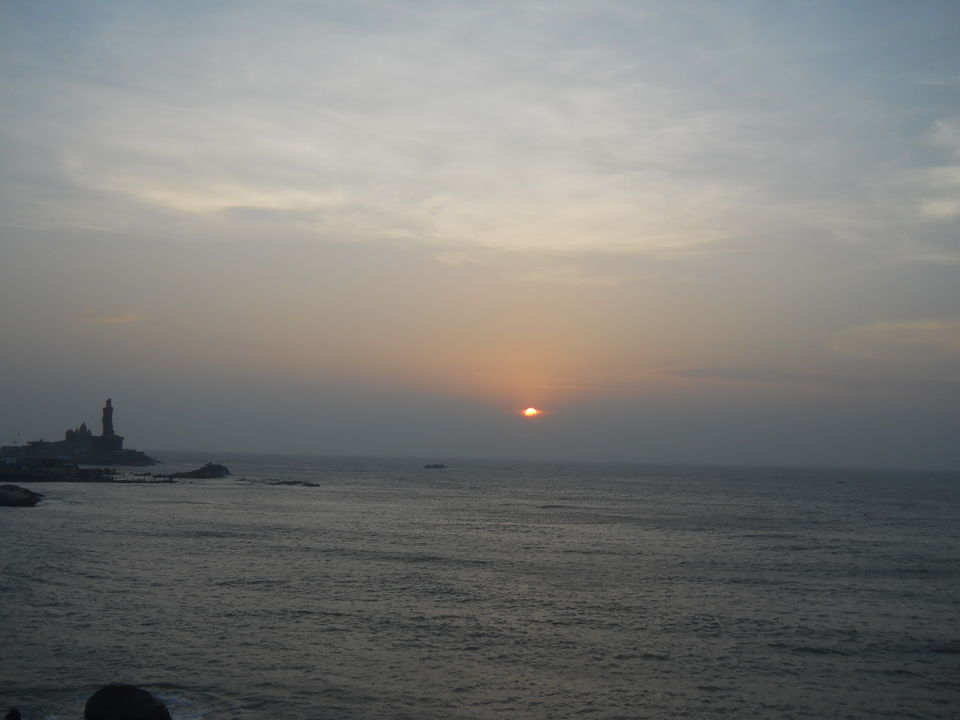 Sunrise from view point:D
Our next destination was Rameshwaram.This is one of the 4 Hindu Pilgrimage sites in India. And i must say you will see all kind of people here. I was surprised to encounter more of Gujarati's. People come to this place to take holy bathl. I guess there are around 14 teerthas inside temple where one can take holy bath. Usually the temple will be very crowded and queue will be there. Main attraction in rameshwaram other than temple is Dhanushkodi.
When we went we had to park our vehicle at one point and asked to take tempo from there to reach the place - Dhanushkodi. Since the road connection was under construction, only option to reach there was this tempo. And the experience was amazing. Its thrilling :D Once the road connection is done, i am not sure whether they will allow this mode of transportation.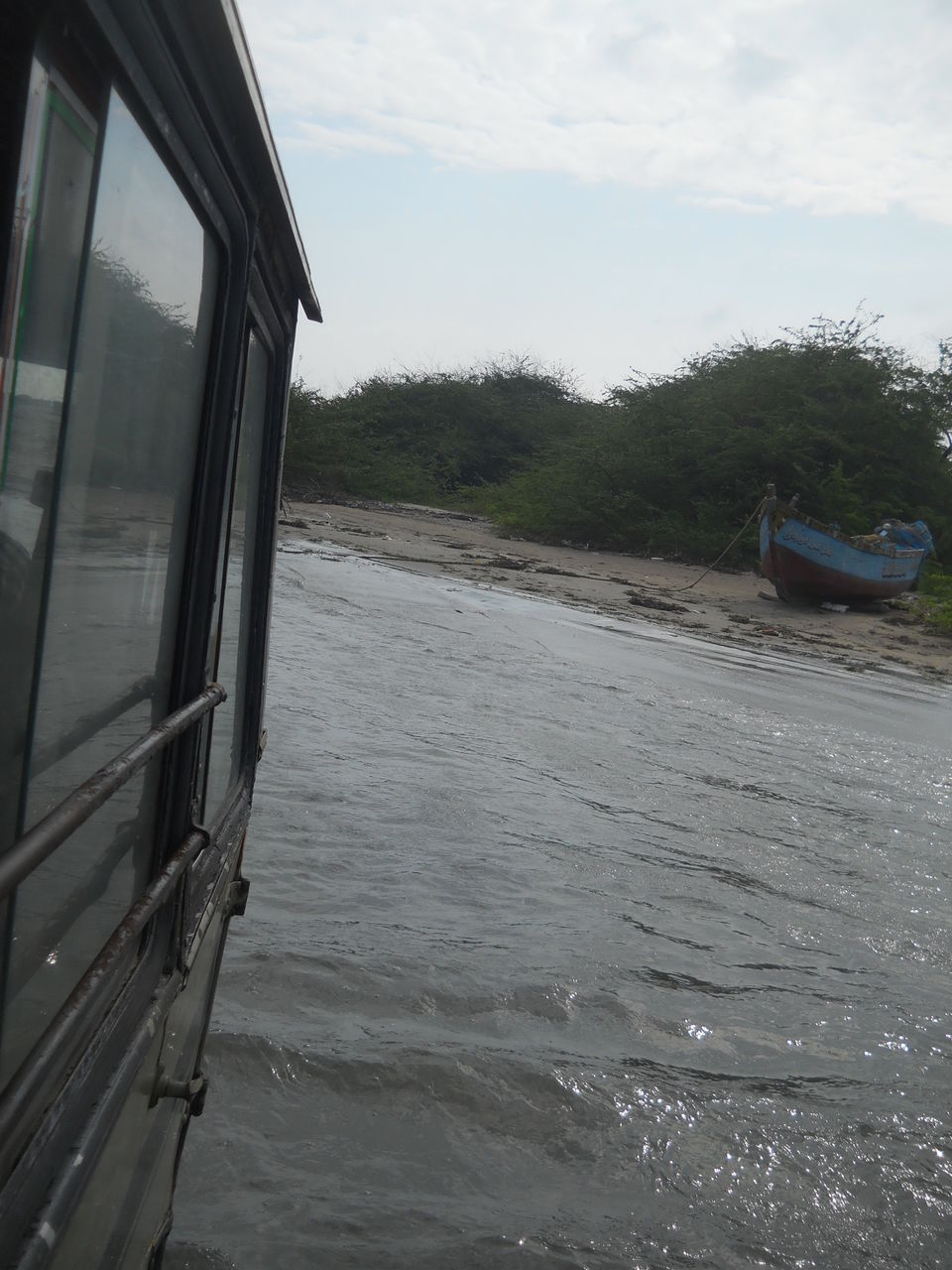 Thrilling way to reach the point!! :P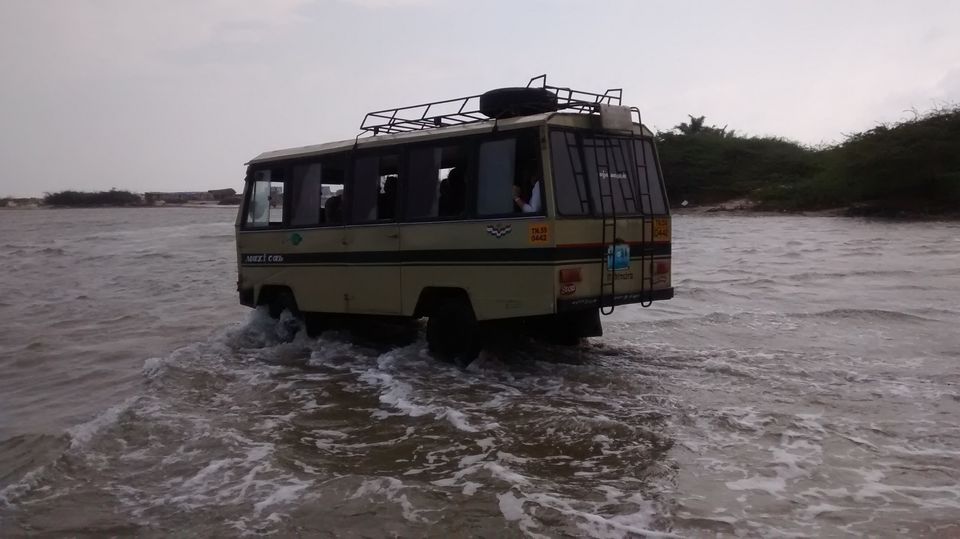 Dhanushkodi was once a small city which even had railway station. Due to tsunami, the entire city was washed away. So now, the once occupied city had become tourist spot. Also this is the end point of India in East. Srilankan port is just 40km away from this point :) You can check more info in https://en.wikipedia.org/wiki/Dhanushkodi . Photographers will love this place :D
Supposed to be a Railway station!!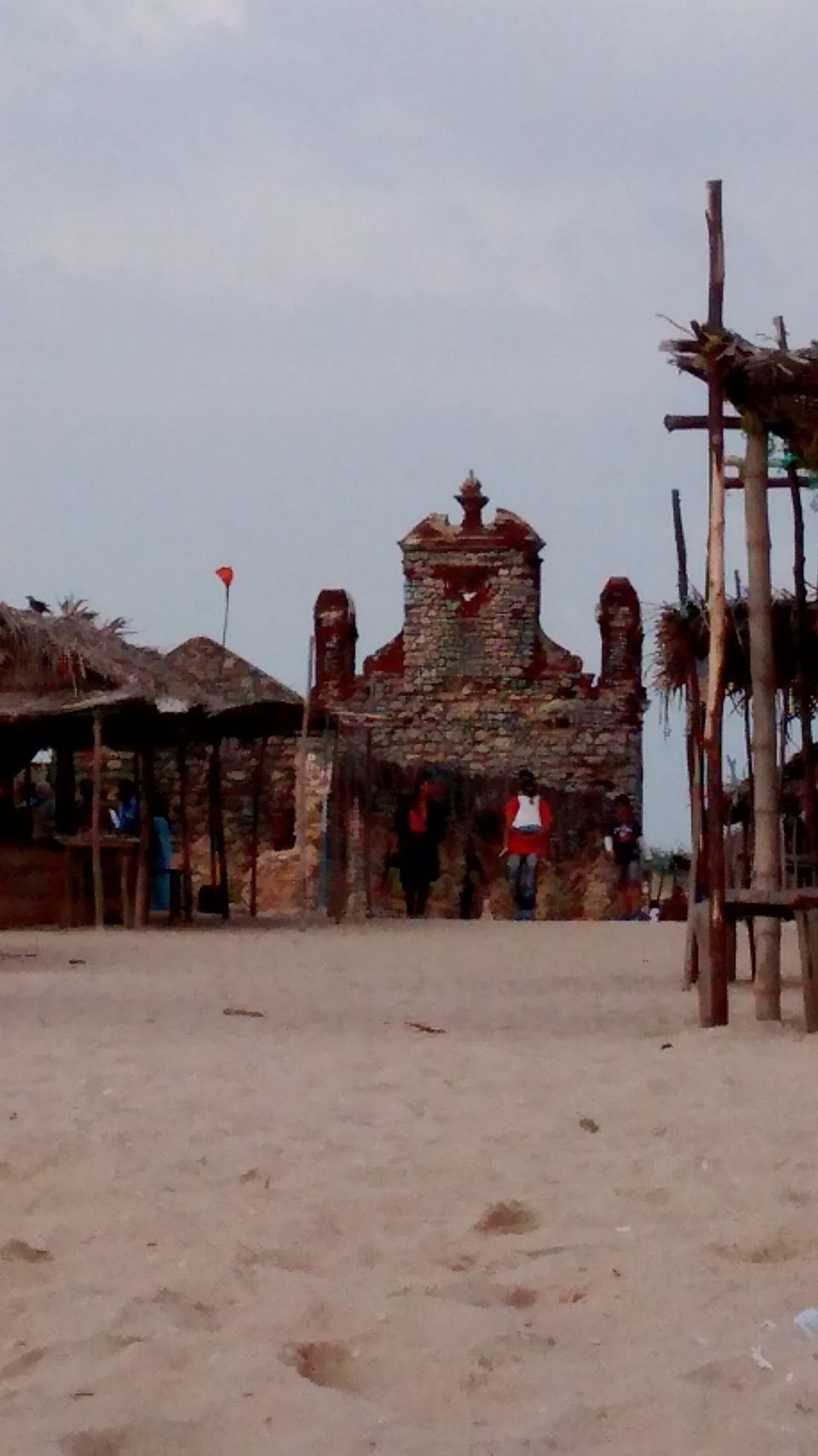 Ruined church
Images are countless!!! :P This is just a trailer saab!!! Movie to aapko hi dekhna padege :D So check the available dates and book the tickets to enjoy the beauty of south India in your own eyes :)
Uff... One place reduced in my bucket list ;) :p
Madurai is basically famous for " madurai meenakshi temple". You can see lot of saree shops near by temple, which they claim to have cheap and best sarees. :D
Brihadeeshwar temple of this place is very famous temple in south India also a part of the UNESCO World Heritage Site. The one who is fond of history and admire the stone structures, for sure will love this temple.