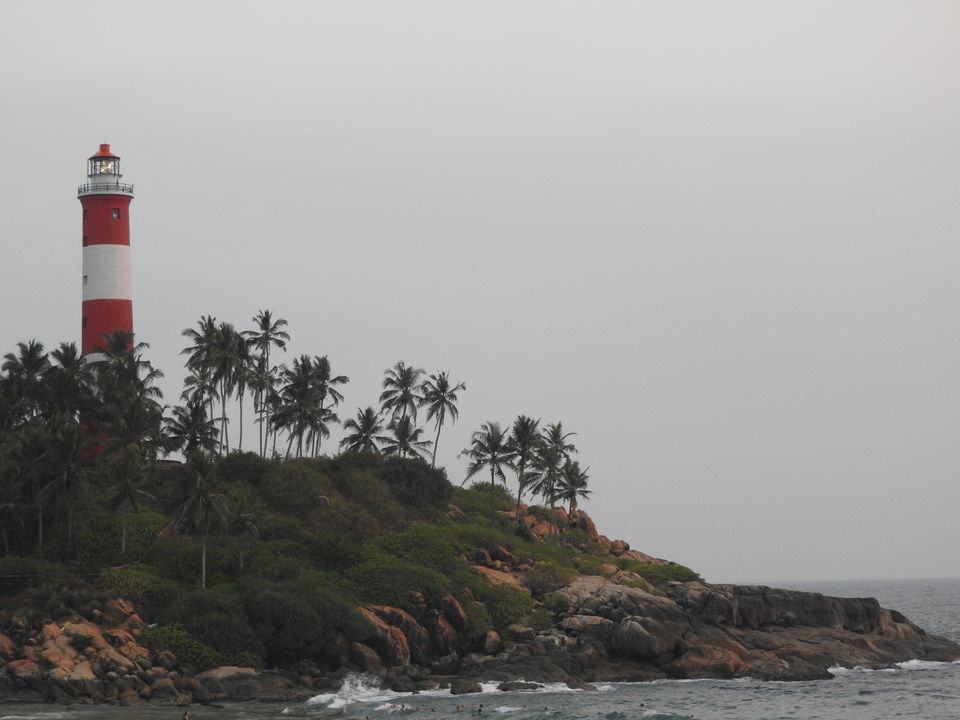 "What is our itinerary in Kovalam?", I asked my lethargic husband, to which he just yawned back!
This was a snippet of our next four carefree days in Kovalam, doing nothing, sitting by the pool, reading a book, and gazing at the sunset eating a lavish lemon cake.
When I was planning this one-of-a-kind short backpacking trip to Kovalam, I had a big itinerary in mind pulled from the various travel blogs, tourist websites and unending sources of information available all over the web. However, with the sun hitting harder than imagined, we landed there with a single aim in mind, which was to relax, unwind and not do anything that requires moving a muscle. 
Our typical day would start off by eating a giant spread of buffet at the resort, followed by a quick nap to come out of the inertia. This surely might not go down well with a lot of travel enthusiasts, but we decided to make this trip as leisurely as possible...We would then gather by the pool, and just dive-in/dive-out until the sun starts to go down in all its beauty.
It was then time to hit the beach and experience the excitement at its peak during sunset. What caught our attention, were these cosy, little cafes that give you an awesome view on the lighthouse beach. We picked German Bakery as our camping site for the next four days to watch the waves touching the shore endlessly. The novice surfers trying their skills to beat the waves only added pleasure to our "beach-watching" activity.
Take away from this visit-
It is not always about exploring each and every attraction on the itinerary, rather sometimes, immerse in the simple pleasure of idling, make sure you do... 'DO NOTHING'. And lastly, avoid the alarms and the time tables to get the best of this itinerary.
Happy Travelling!