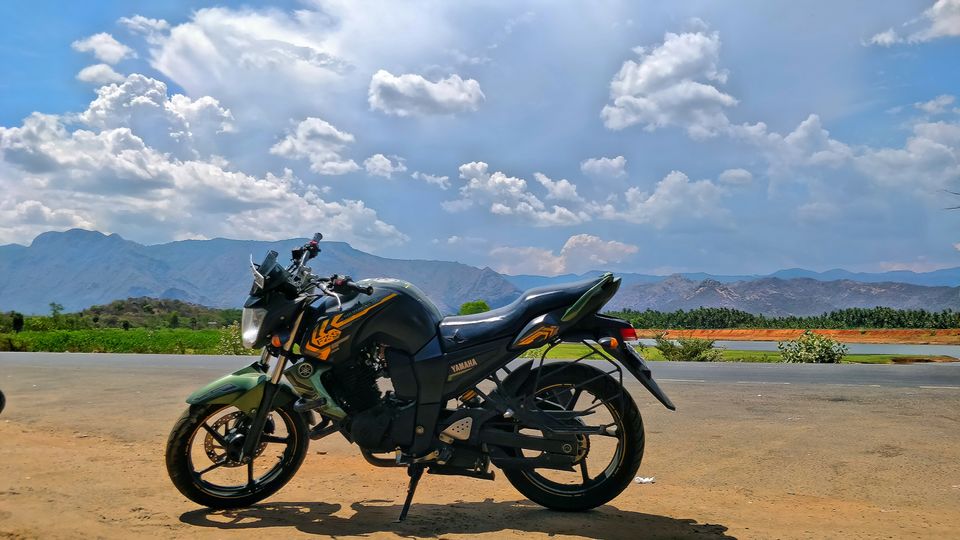 Kodaikanal was in my mind from past 6 months. Finally this was the day when I was leaving for Kodaikanal.
My other friends suggested me not to travel to kodaikanal by bike as it is very far, also there are 2 girls with us but I love long road trip on bike.
We were four people(2 boys and 2 girls ), we left from kormangala, Bangalore at around 12:30 A.M.
We planned to leave at 10:30 P.M previous evening but it was raining very badly that day so we left at 12:30 A.M next day.
We took N.H 44 (sri nagar-kanyakumari highway) from Bangalore to reach kodaikanal via Hosur - Krishnagiri - Dharmapuri - Salem - Karur - Dindigul - Kodaikanal.
Total distance from Bangalore to Kodaikanal through this route is 465 K.M
An alternate way was also there with 410 K.M through state highway 83A  from Dharmapuri through Erode.
We took the longer way as we thought national highway will be of good condition and safe, as we were travelling in night.
As soon as we reached Hosur which is 40 KM from Bangalore it started raining again. We stopped at a petrol pump for around 1 hour. Rain Stopped at at around 2:15 AM .
At 9 AM we reached Salem which is approx half of the kodaikanal. in salem we had our breakfast and took rest for around 1 hr also we clicked some pics there.
At 10:00 AM we left from Salem, As soon as we left from salem weather became very hot. In morning it was very easy for us to ride the bike but when weather became hot we started feeling very tired.
By the time we reached Dindigul it was 12:30 PM and we were fully tired. Temperature was very high. Kodaikanal is 100KM from Dindigul.
From Dindigul we took NH 183 till katturroad Arch and from there we took state highway 156 toward kodaikanal.
After Katturroad arch weather became warm , we were able to see the hills after traveling 40 km through hills we reached kodaikanal at 3:30 PM.
After reaching kodaikanal we started looking for hotel to say as we didn't booked hotel in advance because we checked 2 days before rooms were not available online.
We searched hotel for 2 hours but we didn't found any hotel to stay. Due to some permission issue 90% hotels of kaidaikanal were seized and remaining hotels were fully occupied.
As we didn't had lunch that day so we though of having luch first. After lunch we again started asking people for room but we didn't found even single room .
Till 10PM we kept searching rooms, finally we met one person who told he has a room with single bed and rent is 5k for one night. We agreed but after talking with property owner he told us that room has been already booked by someone.
We became very frustrated, Also we started feeling scared as it was 11:30 PM by that time and we were fully tired.
Only option left with us was going 40Km down to Katturoad where we might found hotel to stay.
It was scary for us to travel back 40 km through hills at 12:00 midnight.
Also it was raining very badly so there were chances that bike may get skid.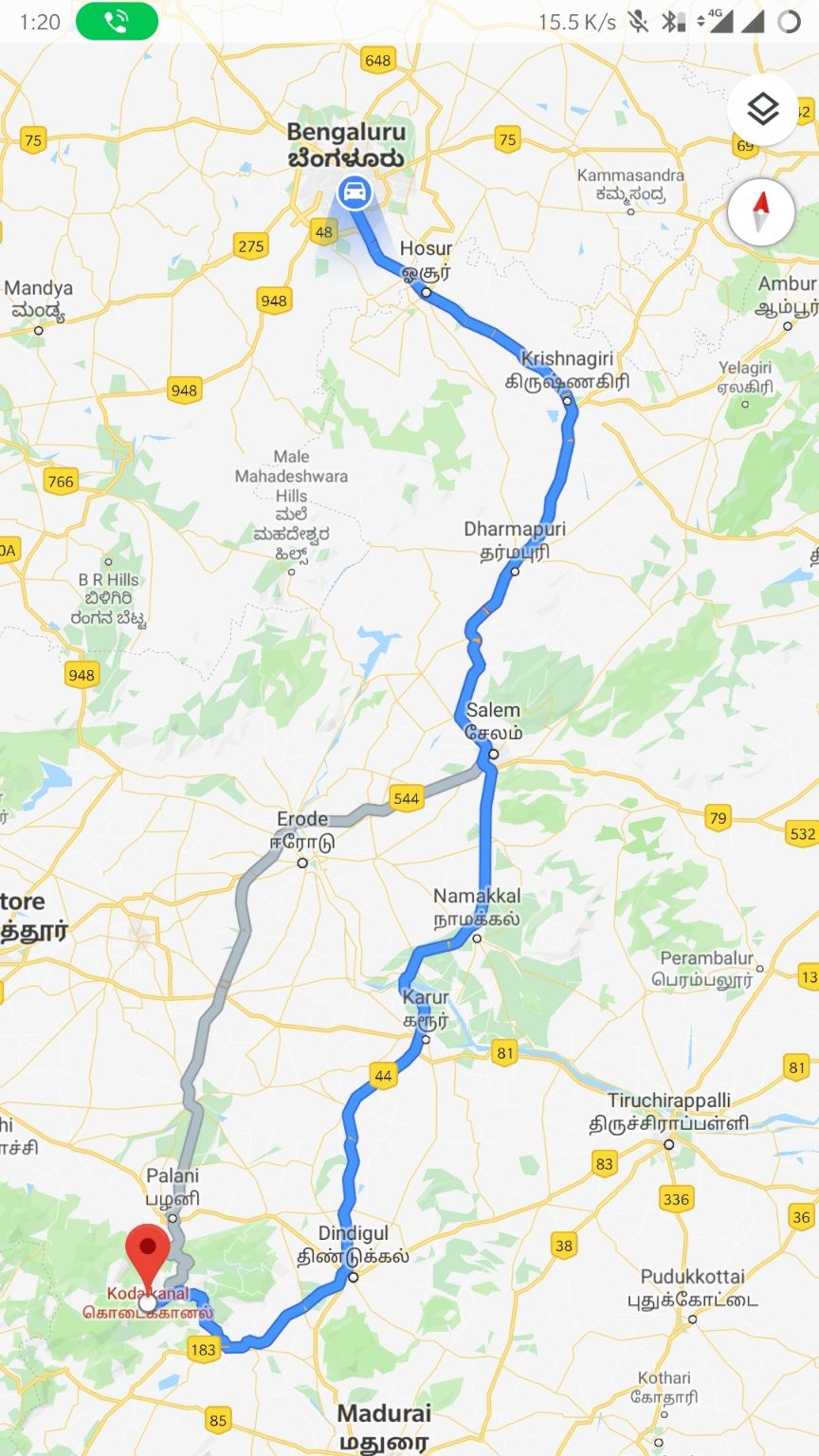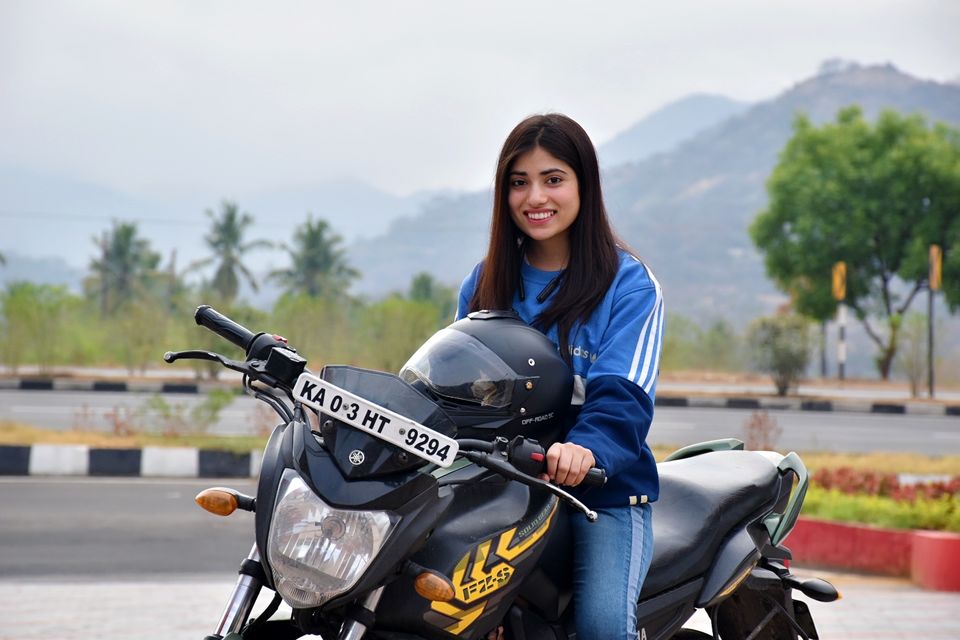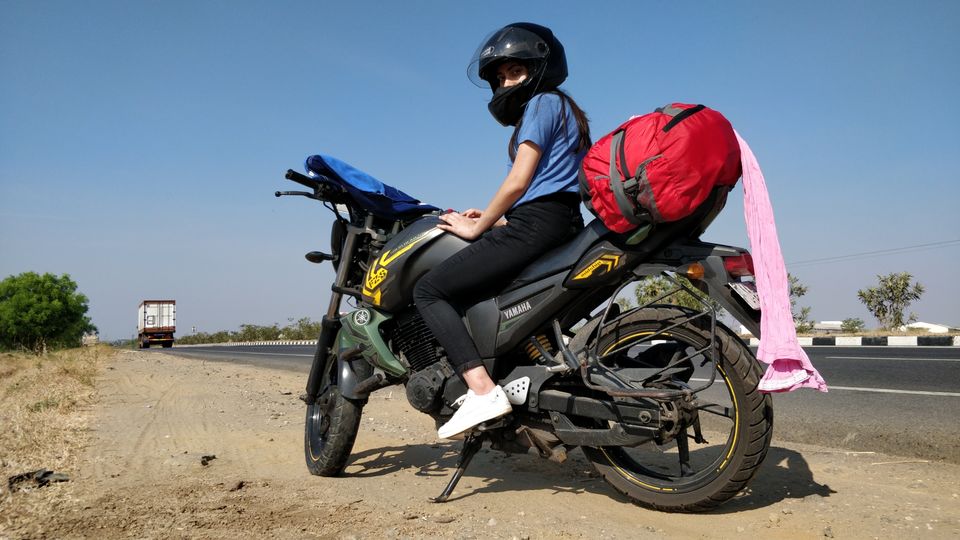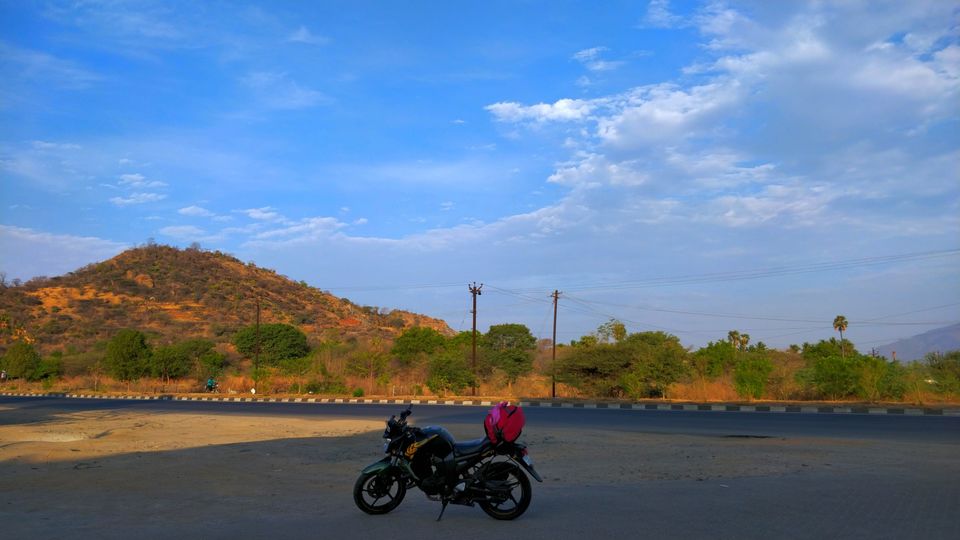 We started feeling awkward standing there at road shops were shutting down.
We were left with no other option also we could not spend whole night on road so we decided to go back 40km down.
At 12:00 AM we left from kodaikanal, it took us 2 hrs to cover 40 KM .
After reaching Katturoad we were happy that finally we will get some place to sleep. But our bad luck there also we didn't found any hotel to stay.
We travelled back 60 KM more and reached Dindigul again.
There we found a hotel Parsons Court. We booked 2 rooms for 3500 Rs each. By the time we reached this hotel it was 4:30 in the morning.
After going to our rooms we slept till 2Pm . After that we went for lunch and in evening we just went to roam around in the city.
Parsons Hotel was very clean and nice though it was little expensive.
We thought of leaving from Dindigul next morning at 4 AM.
At 4:30 AM we left from Dindigul toward Banglore. We tried to cover as much as possible before sun becomes hot.
That that weather was not hot, so we didn't faced much difficulty.
At 2:00 PM we reached back Bangalore. :) )
Note: Kodaikanal trip was a bad experience for us just because we didn't booked room in advance. So if you are thinking of visiting Kodaikana then please do advance hotel booking . If you don't have a confirm booking them please don't visit Kodiakanal especially if you are traveling with family or girlfriend. Otherwise you will face lot of difficulty there.
Total cost for this trip was Rs 7500 in which bike petrol was of Rs 2200.
My bike was Yamaha Fz.