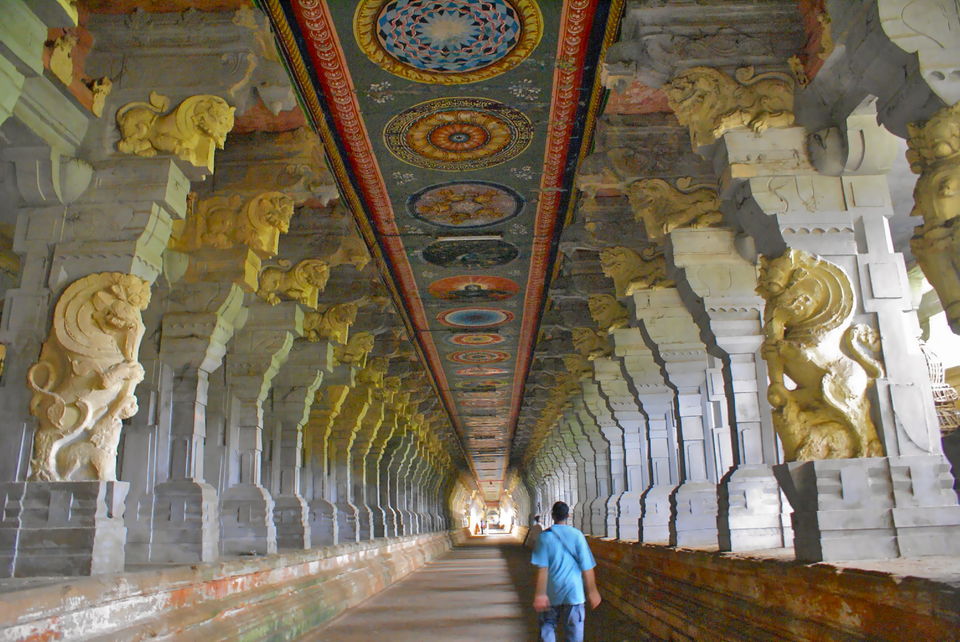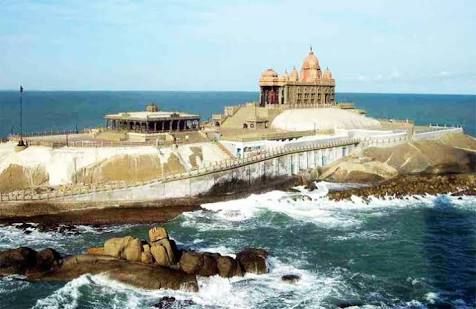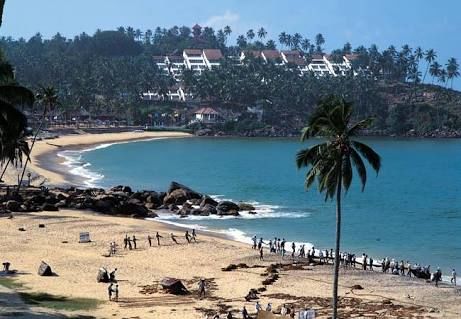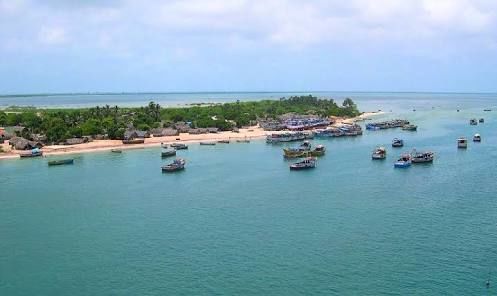 HINDI IS FOREIGN !!
YES, the biggest problem one will ever get is language in south India, if you don't know Kannad tamil etc etc...
Also the home of LATE APJ KALAM
CAN ONE DESCRIBE TRUE BEAUTY, NO!
When one approaches Rameshwaran on the Pamban bridge and you get a glimpse of the beautiful island laden with coconut trees and windy weather, beautifully surrounded by fishing boats, Caribbean type feeling latches on to you seriously...its is the closest point to sri lanka, the tip of the beach is far and shared taxi go there but time bound taxi service still worth, the temple is totally enormous, and with those huge corridor's and painting's one of a experience, but going to see the shivlinga is tough one 22 water holes and ritual has it one has to take bath in every one of them, plus your not allowed in the temple with wet clothes on...bummer big one ...first time is introduced to the concept of tickets in temples ...weird...
The ride from rameshwaram to kanyakumari is good ,clean skies,good roads amazing views...hills....beach is good there, Vivekananda rock is place to go on a ferry , temples and other things not big place but a good one...famous for its sunset and sunrise.
KOVALLAM (BACK WATERS)
Departing from kanyakumari arrive in Kerala in just 20 min and the while scenario changes,the vibes cheer up,nature speaks to you ,backwater ride in something one must not miss,kovallam beach is crowded yet the water challenges you boat rides are necessary and one gets to see a lot of things there..
A SOUTH INDIAN TRIP IS SOMETHING WHICH MIGHT NOT EXCITE MANY..
BUT
You never know what the place has in store for you, true south indan food is tasty as its north indian counterpart only if it's authentic...floating rocks to tasty authentic food from views unimaginable....
South india should definitely be on the platter of every traveller!
Frequent searches leading to this page:-
honeymoon packages in South India with prices, South India hill station tour, honeymoon packages South India, honeymoon packages Karnataka, south Karnataka tourist packages, family holiday in South India