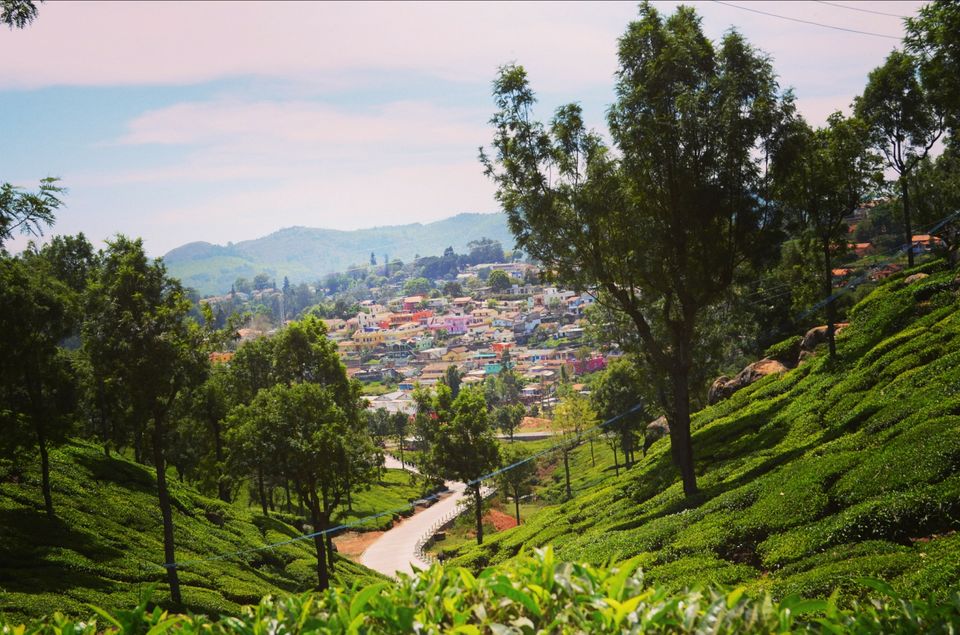 Coonoor is very aptly called the "Scotland of India" for it's pristine natural beaity and heritage charm which is sure to spellbind you. Smaller and quieter than its neighbour Ooty, Coonoor is nestled in the Nilgiri Mountains and is surrounded by rolling hills and tea and coffee plantations in abundance.
During our visit to this pretty wonder of the south, we chose to stay at the amazingly beautiful property, De-Rock Jungle Living Resort.
De Rock-Jungle Living Resort is an eco-sensitive and all-inclusive resort built in Masinagudi and Coonoor and is a perfect gateway to nature.
We stayed in Room No. - 5 for 2 days during our visit.
There is just one word to describe the place..SERENE....our stay was absolutly fantastic. The location is breathtaking, rooms are spacious and clean with balconies over-looking tea estates, management and staff are very courteous and made our stay comfortable. They have a nice concept of live kitchen for meals, with a good variety of delicious food. The owner of the resort, Mr. Charles needs a special mention here, he is an extremely kind and caring host who pays personal attention to each of his guests.
De Rock- Jungle Living Coonoor is located at Lambs Rock in the Nilgiris, skirting the natural rain forest on side and an overhanging cliff on the other (the famous Lambs Rock). It is also in the vicinity of major transport hubs like the Coonoor Railway Station, some of the major sightseeing points like the Dolphin's Nose and a beautifulll private tea estate overlooking the property.
A big thumbs up to this pretty wonder!!