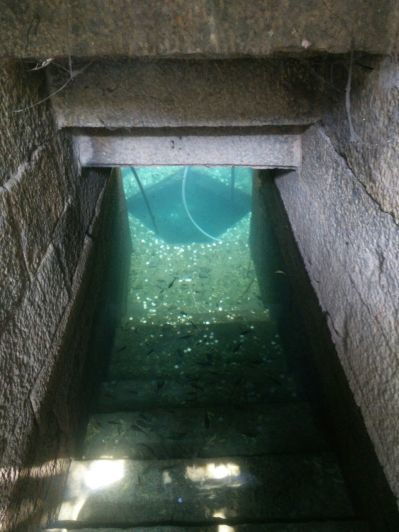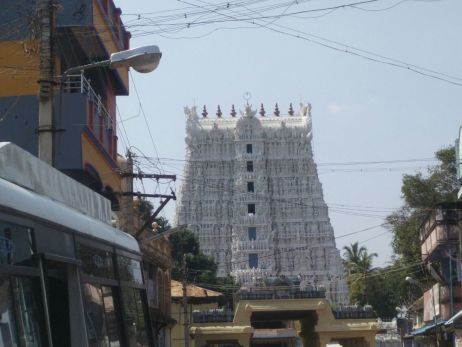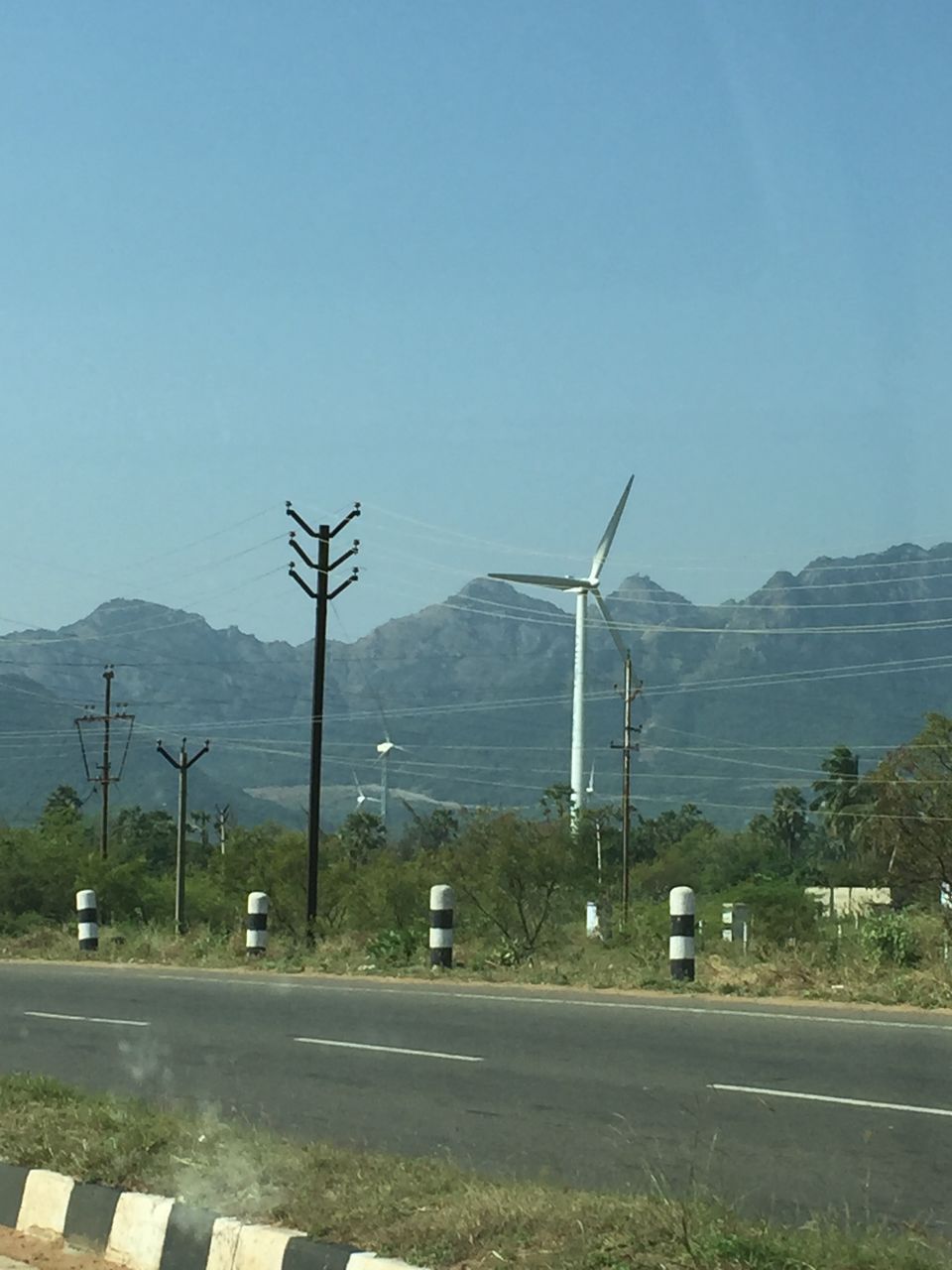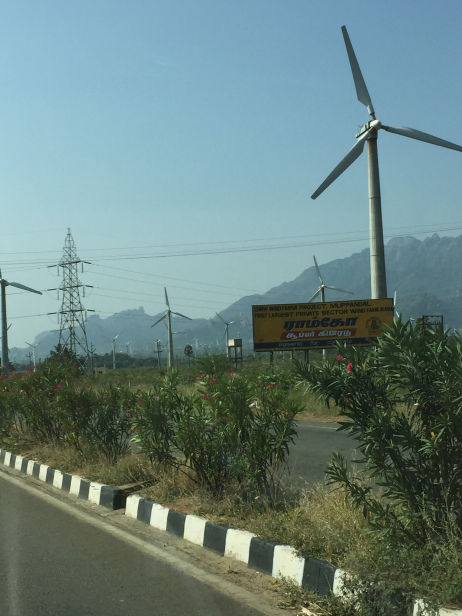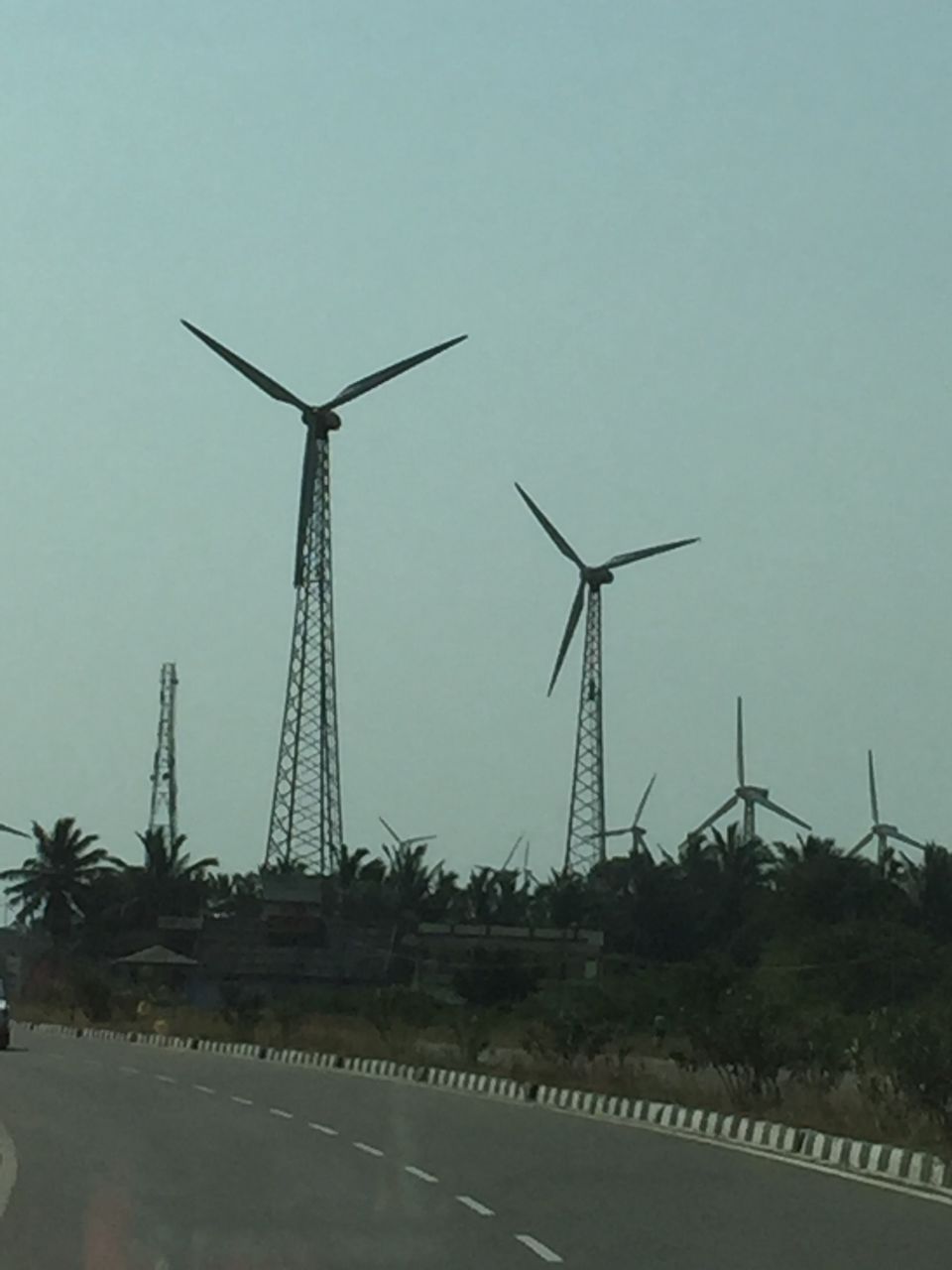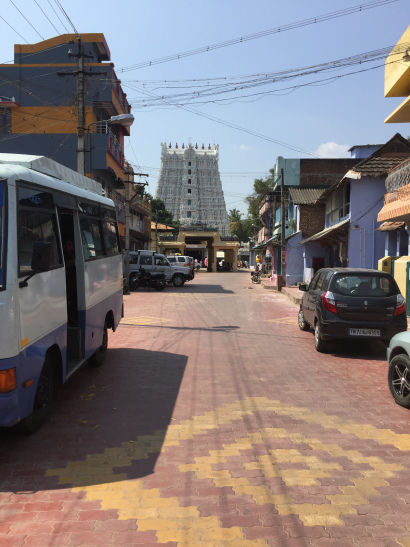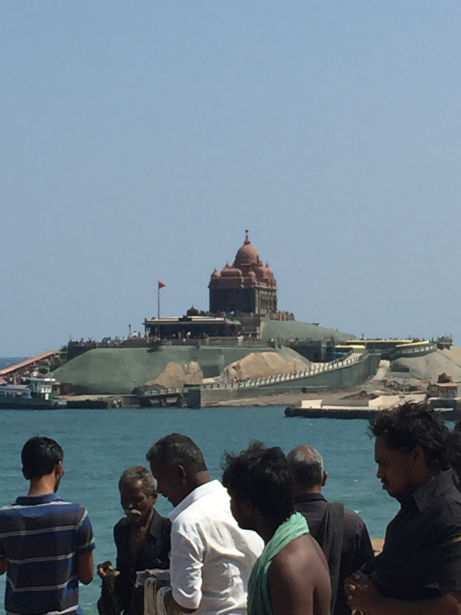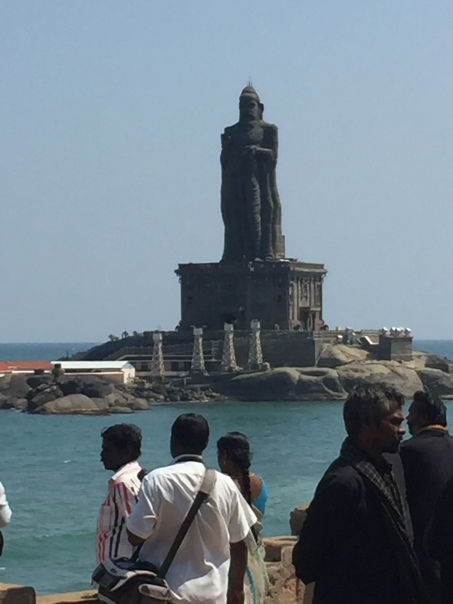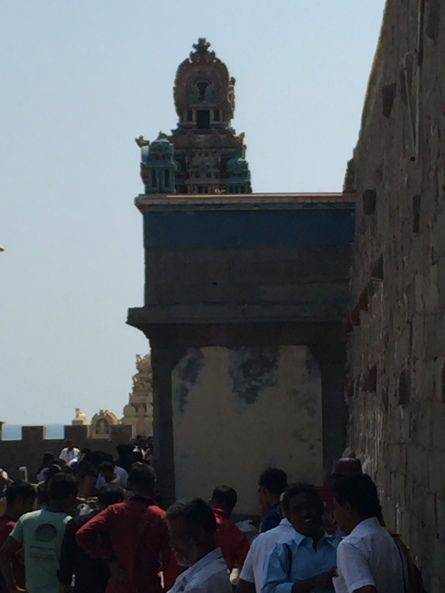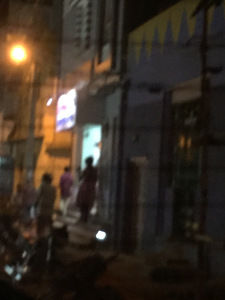 Travel is never tiring when we are on our own and choose to do something we love. Our sudden decisions to change our routes have always been a memorable journey and we never deter for a moment to pursue what is in us. Day 3 was initially dedicated to Tiruchendur, the beautiful abode of Lord Muruga, one of the six Arupadai Veedu ( 6 houses). We wanted a journey to the beach, became famous after the 2004 Tsunami where the ocean pulled in and never came out to hit the temple. Science and Beliefs are at war here but to us, we know it is the place that holds us, be it for its amazing shoreline or the enormity of the temple and its significance. As we were retiring on Day 2, we saw many on the road wearing green dhotis and walking in groups. We came to know that these people are walking to Tiruchendur for Thai Poosam that Sunday, the day after tomorrow. The groups we saw were near Kallidaikurichi and Tiruchendur was about 70+ kms away. We could see young and old alike without slippers but peppy as ever and least bothered about the long walk ahead chanting divine names and proceeding towards the temple. Their sincerity and dedication made such an impact on us and made us contemplate on our travel without compromising an iota of comfort. Bowing to them for their devotion and sustenance, we proceeded on our journey.
We were told Tiruchendur may not be a good idea since festivities have began for the event and a visit to the temple may not be within our time limit as we had to head back to Madurai by 4 PM. So we thought through and decided to skip Tiruchendur and head to Kanyakumari. Suseendram has been in my bucket list for long and since we were told it is about 5 kms from Kanyakumari, we headed to Kanyakumari.
We could see the landscape changing as the Western Ghats came into view. Huge wind farms lined both the sides, and it was an awesome sight. We were asked to go straight though there was a left asking us to turn towards Kanyakumari. This specific journey took us into a place called 'Panchalingam' with a huge pond and a road barely could take us in lined with trees with natural vegetation, beautiful paddy fields, old temples and as we were running short of time, could not get down though we promised we will come back to the place again. We reached a gigantic grid with roads going in 6 directions and we happily took the Suseendhiram route (Towards Trivandrum). Amazing drive and being the pongal holidays, we could see people in groups getting down from bus with gigantic vessels of food walking into the forest kind of areas for a picnic. It took us back to those days we would go to Cauvery river for Adiperukku (Cauvery will be running to its maximum) with food in vessels and enjoy the day there.
It was not 5 km but more than 15 kms to reach Suseenthiram. Though the navigation system asked us to take a right long before, we loved the 4 lane drive and kept heading on. Likely, we took the longer route. Many places on the way were worth visiting but this time we were focused. The beautiful magnificent white gopuram was splendid. Being a Saturday, the temple was crowded as it is known for Anjaneyar. It is special to dedicate butter and rose water to him and it was all streamlined as we went through the process. One thing here, for the people who are doing it, it is 10 + 1, for everyone who is doing it, it is special. Wish this understanding sets into the minds of people taking care of the pooja. The deities here are unique, you will see 3 faced god representing Shiva, Vishnu and Brahma and the main lingam with a face of an ascetic with beard and jadamudi (hair bundled on the head), a very unique presentation of the lord. We always tend to go around the temple and the beauty of the carvings left us spellbound. There were steps to climb and on the top we have Kailasanathar in all opulence, a perfect meditative spot for those looking for calm and peace in the temple. Further as we came around, there was a smaller temple kind of structure, where we saw Ardha Meru and many gods and goddesses with the ancient structure preserved intact.
The temple has a wish well and we could see steps to pristine clear water with fishes. What a mastery in construction and presentation, a must visit for spiritual high and architectural grandeur.
We started from Suseendram and reached Kanyakumari around 1.10 PM and was still lucky enough to have the darshan of Bagavathy in her glory. Quite crowded owing to the day being a holiday, we also had crowd coming back from Sabarimala on their way home. The queue was pretty long for Vivekanada Rock and so we quit that too. Not fond of crowds, we spent a little time in Triveni Sangamam and decided to have our lunch.
Unfortunately, we roamed almost for an hour and could not find any vegetarian restaurant. We had juices and decided to get back to Tirunelveli as it was getting late. Later we came to know that there are vegetarian restaurants near the temple which we never explored.
We checked out of the hotel and reached Madurai around 8 PM. Iyappan Dosai kadai, a small joint is known for its best dosas in Madurai. If you are in Madurai, check it out in North Mada Street near Lalitha Jewellery. Basically a mess, has now become a small joint with minimal seating. Anytime you can see crowd waiting and the smell of dosa wafting in the air. Be sure to try out their Chana Dosa, Chocolate Dosa and Goa Dosa.
This post was originally published on 'Chennai Focus'.