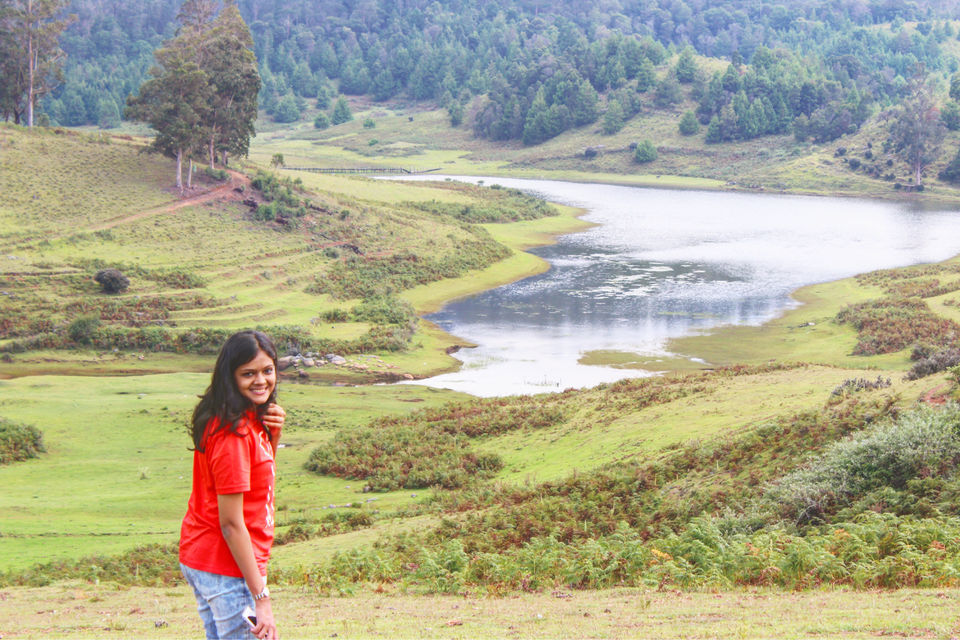 Kodaikanal is a popular hill station in South India.It is present in Dindigul district of Tamil Nadu. I have been to Kodaikanal twice before and visited all the major tourist attractions , so has my husband. So we needed a different itinerary this time.
I was looking for offbeat places around Kodaikkanal. The one that caught my attention was poombarai village and Mannavanur. It was a day trip .So our idea was to drive till Mannavanur and come back.
Kodaikanal is around 175kms from Coimbatore .Road condition is fairly good . It took us about four and half hours to reach Kodaikanal town including a coffee break. When you are planning a drive its always better to reach the hills before it gets sunny . That way drive will be pleasant.
Just when you are about to enter Kodaikanal you can spot the silver lining falls. Didn't have much of water though.
First stop in Kodaikanal was breakfast (obviously !)I would highly recommend Woodlands for breakfast . It was open at early hours. The ghee sambhar idly here is to die for .Its not a cheap place but at least food was worth the money spent. We loaded upon breakfast because I read that there are no good hotels on the way to Mannavanur.So no lunch until we come back to kodaikanal which might be in the late afternoon.
Mannavanur is 33 kms from Kodaikanal .But the drive will take minimum one and half hours as the road condition is really really bad .This might be one of the reasons for the place to be not popular.
First you will reach Poombarai village on the way to Mannavanur. Its a tiny village tucked between the mountains . There is a Poombarai village view point from where you can Catcha view of small houses lined up like matchboxes and fields around them. It was pretty scenic.
Next is the bumpy ride to Mannavanur . I was expecting a busy village. But no.Even near the Mannavanur lake which is supposed to be a tourist spot , there was no fuss . You have to get entry tickets to visit the lake . When we got in and started walking towards the lake there was absolutely no one . The place was so secluded . We were so glad to have chosen this place instead of the touristy spots.
First you get to see a rabbit farm that has lots of reallllly cute rabbits that will make your day. And you walk a little further to get first sight of the lake. It is a very beautiful sight of green grass carpet spread as long as your eyes can see ,a lake and mountains in the background with lots of fresh oxygen. Worth the bumpy ride ,eh ?
We couldn't go near the lake as it was restricted .But that's good I guess .That way lake remains unpolluted. Just sat here and drank the view for a while.And then we drove around the village a little bit . All the fresh vegetables that you get in Kodaikanal are actually sourced from Mannavanur. Mannavanur potatoes are apparently very tasty. I purchased a kilo and yeah it was right .
There are no places to stay here except for few campsites .
As I said earlier said there were no restaurants ,not even tea shops on the way.So had to head back to Kodaikanal for lunch. Lunch recommendation is a place called Mannmanam. Food is served in banana leaf and earthen dishes here .Worth a try.
We had some more time to spend , so we went bear shola falls first . Our bad, there was no water in the falls.But the path leading to the falls was very beautiful to walk. Next we went to the vegetable market inspite of heavy rain. I saw super fresh vegetables and just couldn't stop myself(see what marriage does to you !).
Next on the agenda was to visit this bakery called Pastry corner . Its a very old pastry shop and I have read about this before. People wait in long queues for the ice cream and cake here . So we went here at 3 which was the shop opening time and there was a queue already . We waited for almost half an hour for the shop to open .I was just hoping all this fuss is worth it . And yeah their peach cake and peach ice cream was mind-blowing.This shop is a must visit when you are in Kodaikanal next time.One more place you can give a try is Cafe Cariappas which is in the market area.
The famous Kodaikanal lake was a disappointment. I have seen this lake before .It used to be such a lively place with people cycling around the lake . But now it was dirty and lost its old charm . We took a quick stroll at Coaker's walk . You can see the entire green valley from Coaker's walk . Also you can shop for pretty hand made earrings .
Here are few other places you can visit in kodaikanal
Vattakanal falls Berijam Lake Bryant Park Guna caves (where Guna movie was shot) Pillar rock Pine forests Silent valley view
Network connection was sparse in Mannavanur but in Kodaikanal 4G was available.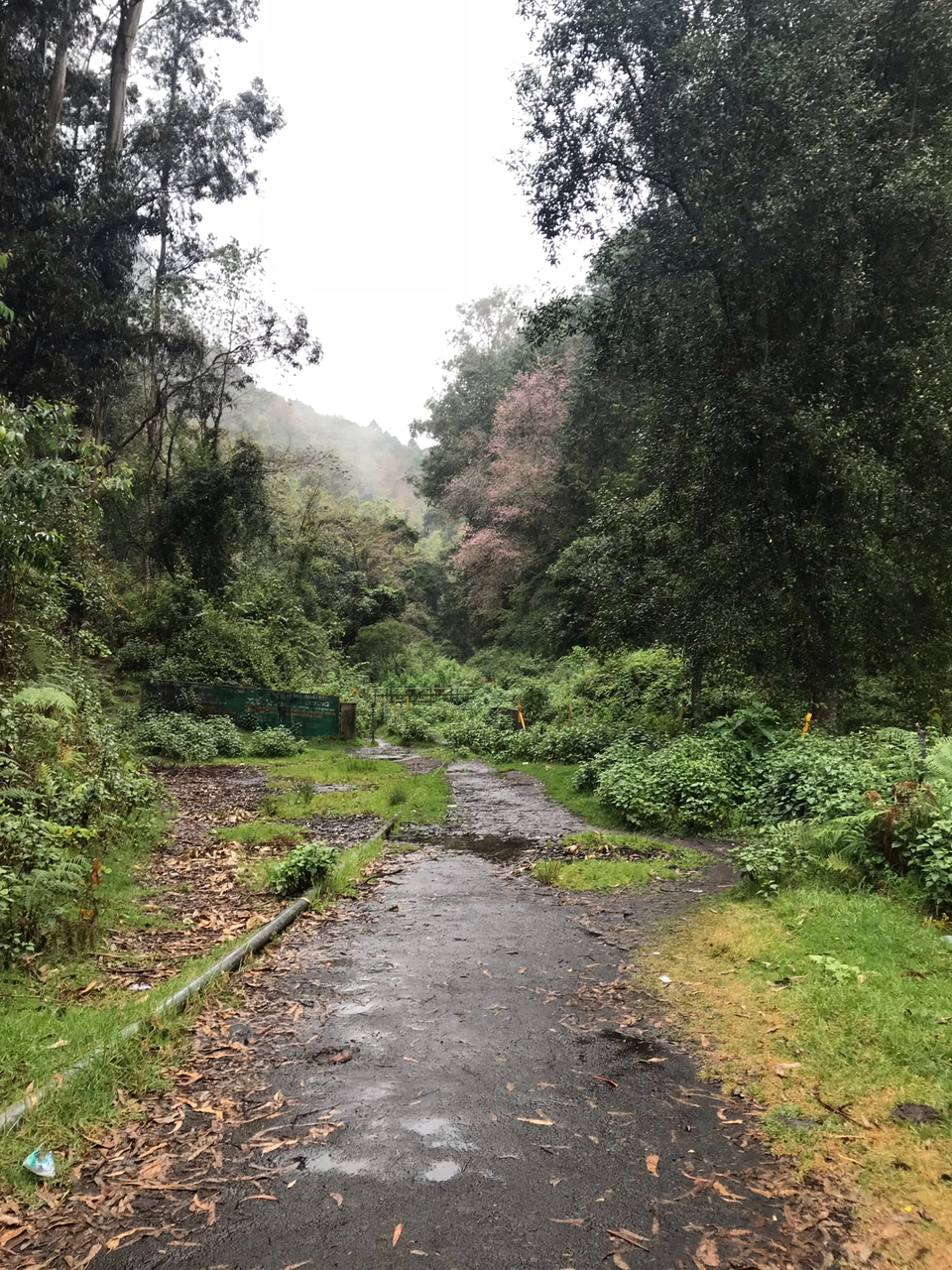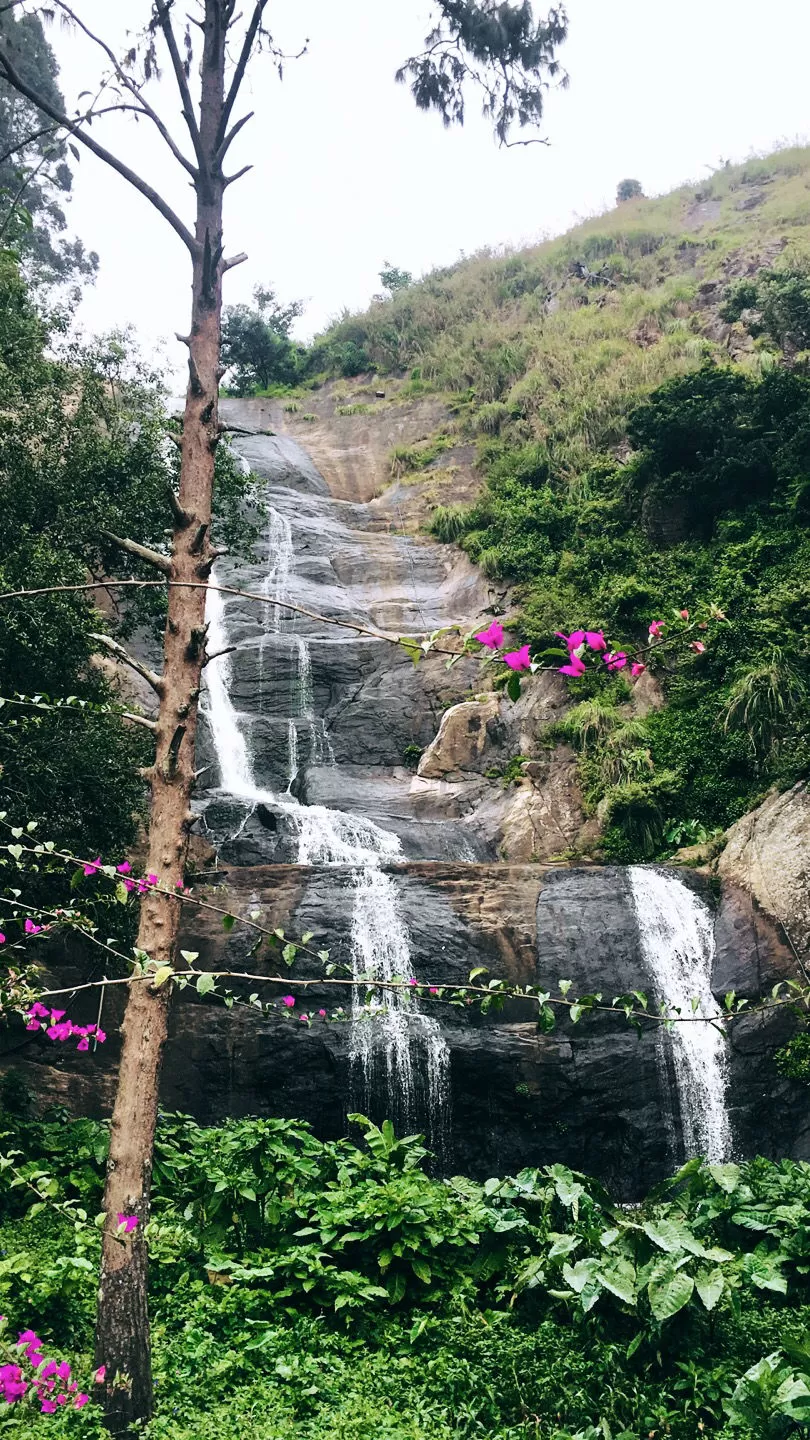 So that was a Sunday well spent. Just when I thought this day couldn't have been any better, nature rewarded us with a KICKASS sunset on the drive back home. Now my day was complete .