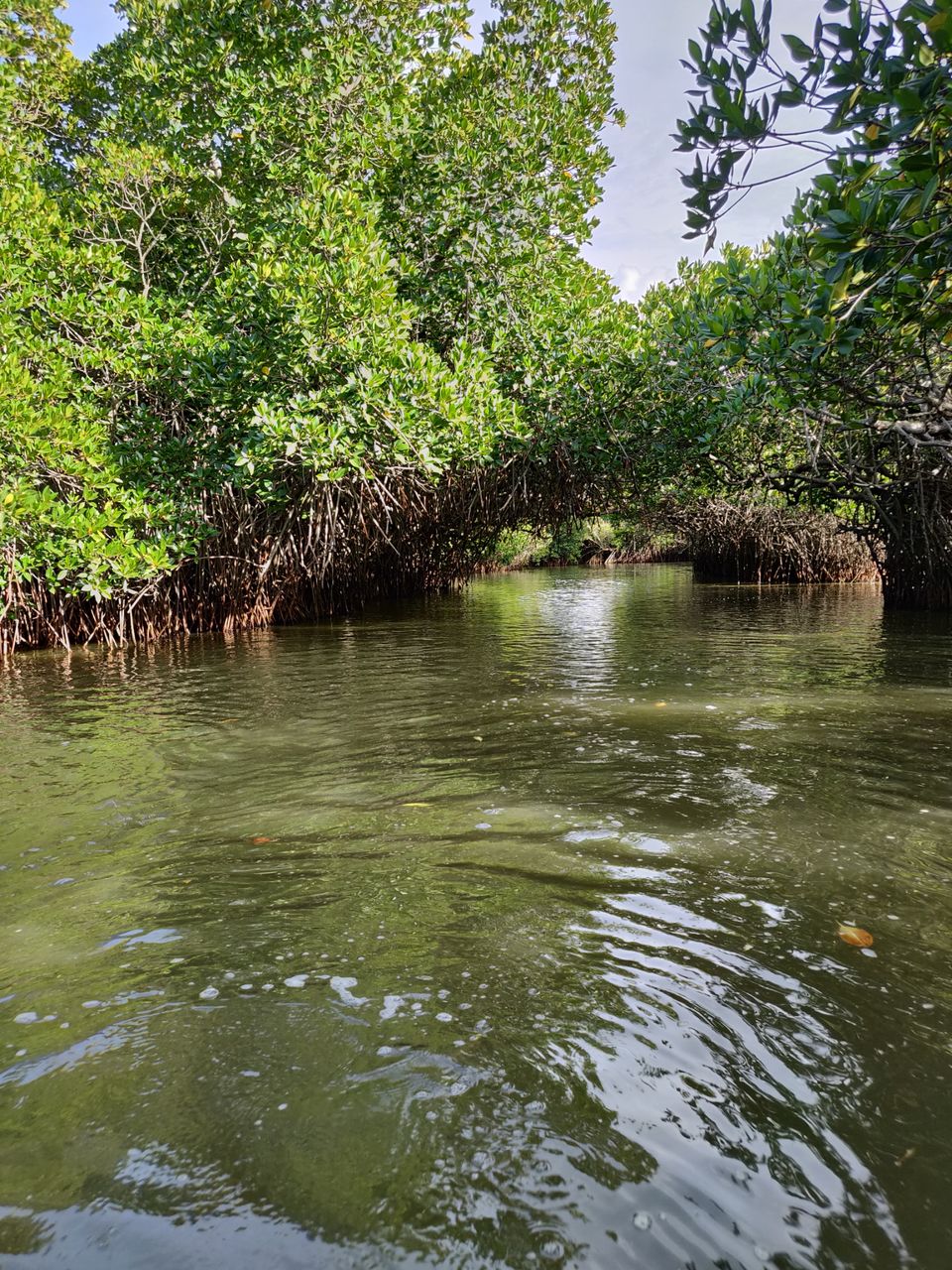 Pichavaram is a well known but a very less explored place situated 250 kms away from Chennai.
The Pichavaram Mangrove Forests, covering an area of almost 2800 acres, are among the healthiest and second largest in the world. It is a series of small islands covered with green trees.
If you are looking for a hidden beauty away from the crowds of common tourists, then Pichavaram is the place where you should be this season.
After reaching mangrove Forests, you can hire a boat which will cost you INR 189/- for on single or sharing basis. The boat owner will row you inside the Forests and you can bargain with him for extra money, to show the deeper and less explored areas of the Forests.
The forestes are situated at 15 kms from Chidambaram city which is well known for the Nataraja Temple. Thillai Nataraja Temple, Chidambaram or Chidambaram temple is a Hindu temple dedicated to Lord Shiva located in the town of Chidambaram, Tamil Nadu, India. The temple has influenced worship, architecture, sculpture and performance art for over two millennium.
A major shrine of Lord Shiva worship since the classical period, there have been several renovations and offerings to Chidambaram by the Pallava, Chola, Pandya, Vijayanagara and Chera royals in the ancient and pre-medieval periods.
The temple as it stands now is mainly of the 12th and 13th centuries, with later additions in similar style.
I reached the place by taking a state operated bus till Chidambaram. From Chidamabaram, the private buses go to Pichavaram at a frequency of 15-30 mins.
The cost of travel for this visit was INR 700