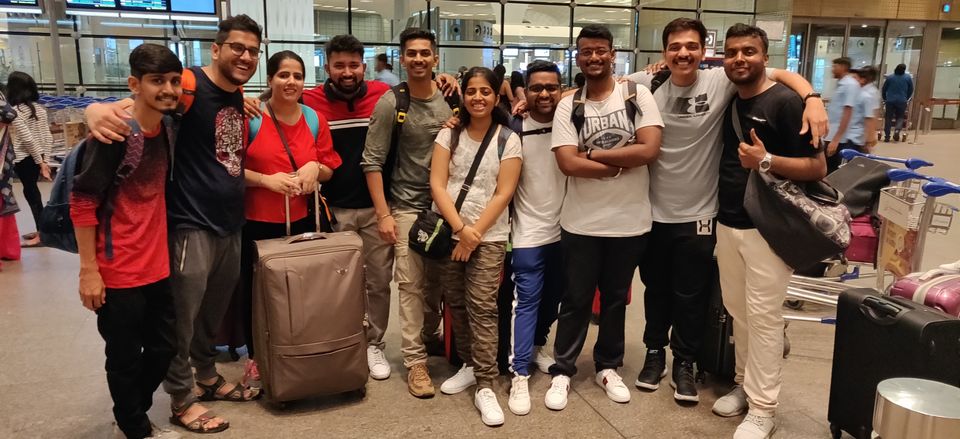 Mumbai-Bangkok-Pattaya
'First International trip' - 3 words could explain my entire emotion to the one who has been on his first international trip and even the one who is planning for his first. I don't need any adjective to explain it. Those aren't even words but emotions.
From a group of 10, 7 of them hadn't been on an international trip. So one could imagine the level of enthusiasm and energy in the group. Also for a bunch of young bachelors what better than Thailand could have possibly been the best destination!
Our enthusiasm sky rocketing through the sky, we reached the airport 4hrs prior. Checked in and ran like 3 yr old kids to the duty free area. Shopping for alcohol ofcourse 😂 Each one picked something for either their friends or family. And spent a good 1.5hrs there.
Ok so 7 of us were travelling to an international destination for the first time and 3 amongst those were flying for the first time. Basically this trip was full of 'firsts'. We boarded the flight, had an amazing tasty dinner and dozed of. We were to land in the morning at the Suvarnabhumi International Airport,Bangkok.
As soon as we landed, we started filling the visa application forms(Because Indians - We love everything that's free) and stood in the queue. Didn't take us more than 2hrs for the whole process to be completed. We collected our luggage and were waiting for our private coach in bus. The bus had already arrived, but due to some miscommunication we couldn't find it for about 45mins. Somehow we found and hopped in the bus to go towards Pattaya. It was about 2 hrs drive from the airport.
Checked in at the 'Golden Sea Pattaya Hotel' freshened up. We had interesting stuff lined up for the evening.
We went for the world famous transgender cabaret show 'The Alcazar Show'.
Alcazar Cabaret can successfully blend the art of acting, stage design, costumes & the sequence of the shows so well to be impressed by every one of all ages. You can't make out wherever the beautiful dancers are transgenders or ladies. They are very graceful with every move. By the end of it the audience is in awe of the dancers, Their stage presence, the grandeur of the set, their shining costumes, the songs, everything makes it a must visit for everyone. It won't disappoint you even for a minute. Your eyes would be glued to the stage through the hour and a half long performance. Don't miss it ever!
Post an stupendous performance by the crew, we went for dinner at an Indian restaurant. There are way too many Indian restaurants in the country.
The walk to the walking street was about 20mins from the restaurant. As we strolled down the streets of Pattaya we could see n number of massage shops. Every next shop was a massage shop with ladies and ladyboys calming various nerves of the human body :p
The vibe of the walking street is completely different. It is Thailand's biggest, naughtiest and busiest party hot spot. Every building in this stretch is either a beer bar, go go bar;) , nightclub or a restaurant.
We spent the night strolling on the streets and were stunned with the views. Also spent some time by the beach.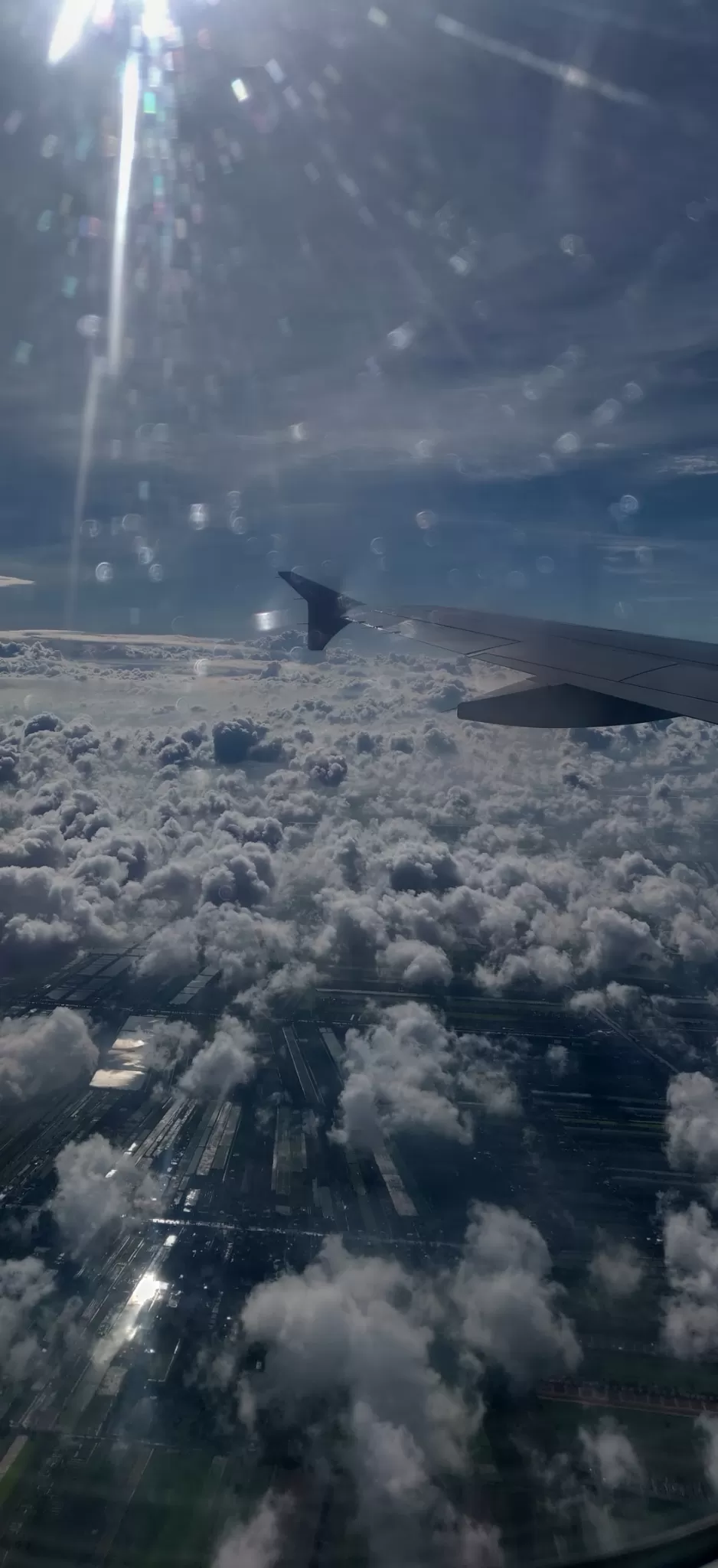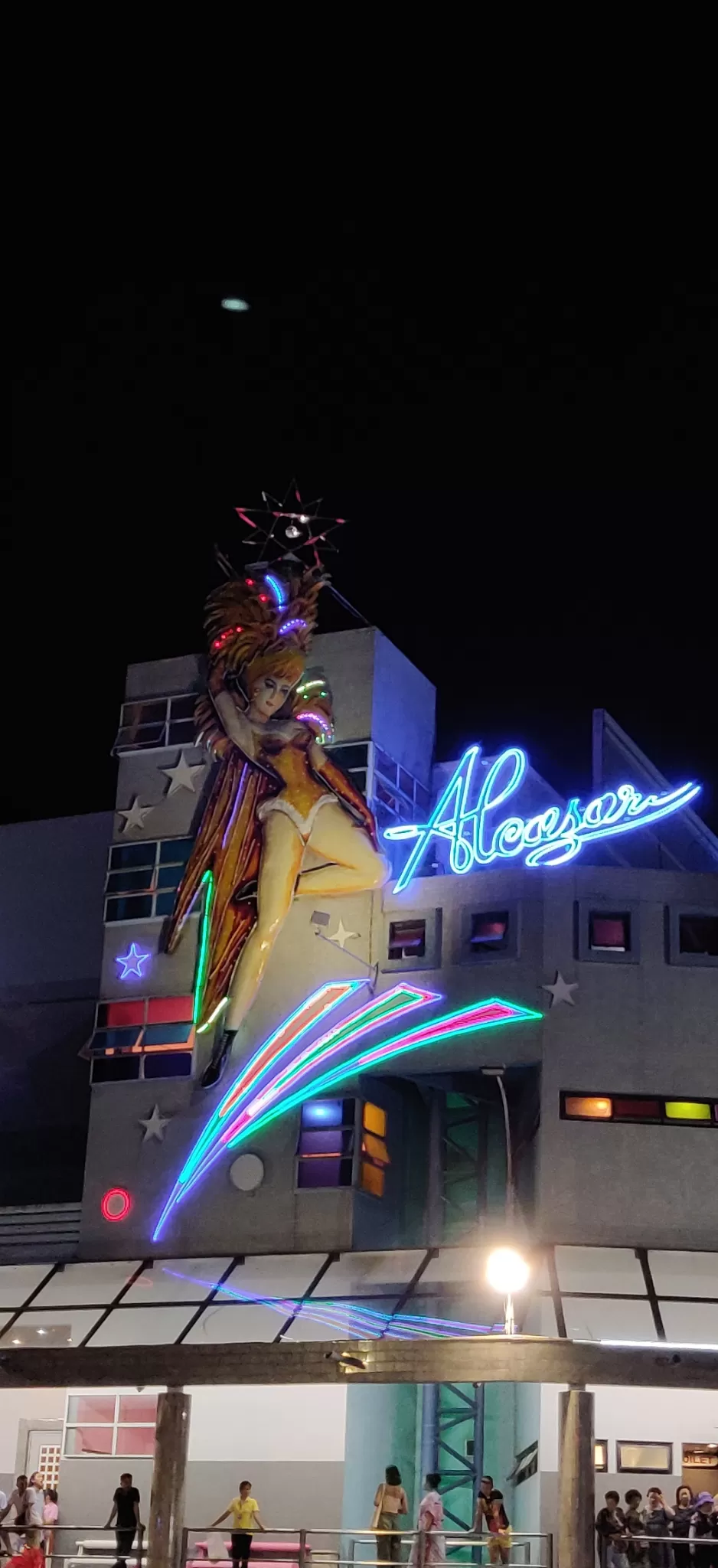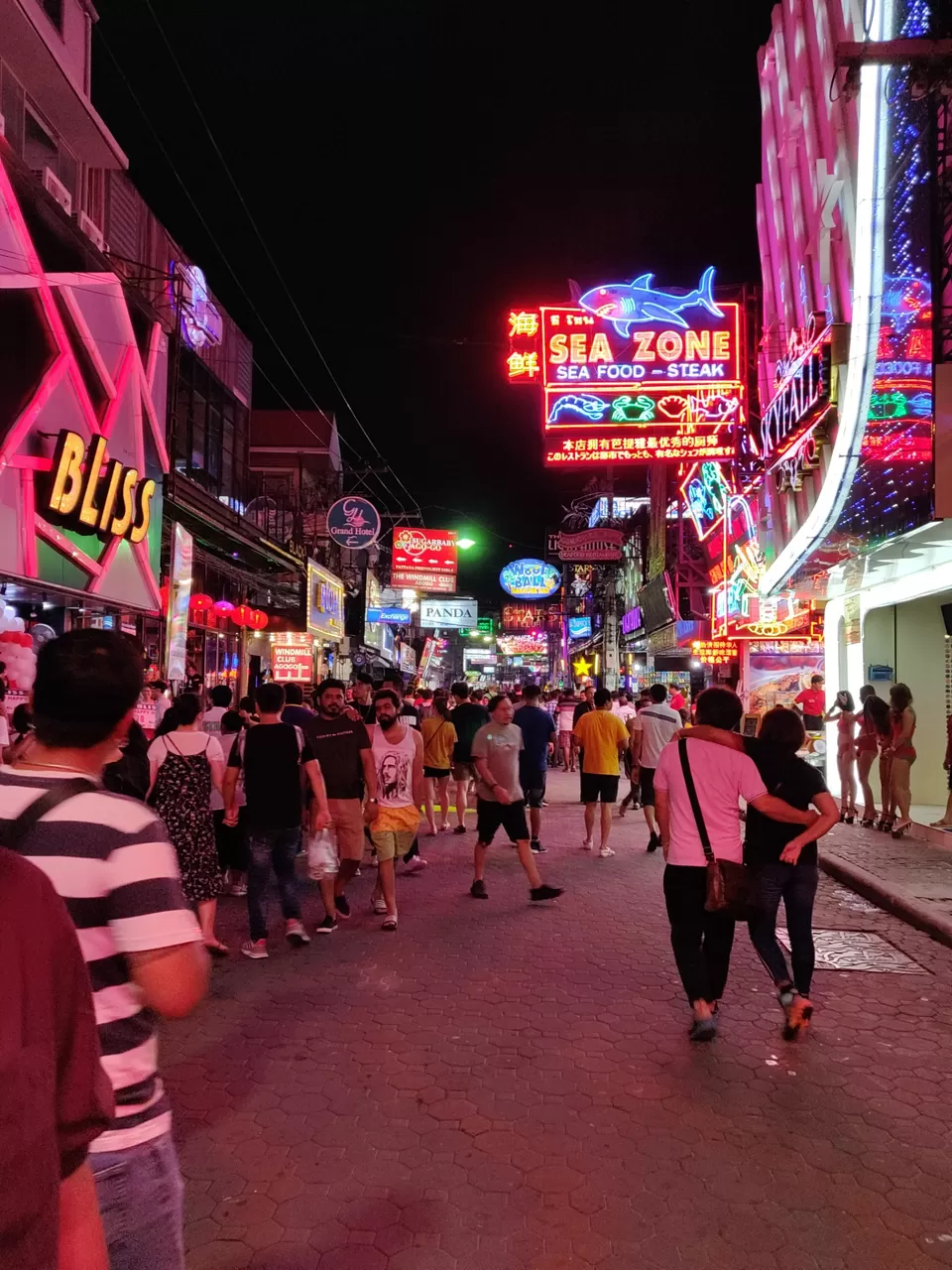 Coral Island
Started a bit early and set out to Koh Larn(Coral) Island whose turquoise bays shelter a thriving coral reef.
Very overpriced tourist destination but you'll definitely fall in love with the shades of blue. The Koh Larn is situated a bit away from the Pattaya Beach, The ride to the Koh Larn Island is a bumpy boat ride but exciting at the same time.
We did all the possible water sports
Parasailing- You could see the whole of Pattaya from up there, wind in your hair and with view of the never ending ocean.
Banana ride,Jet speed- With your friends is one thing you shouldn't miss. The speed and blue clear water just blows your mind
Snorkelling- Yes we were excited, but a bit disappointed since the spot is too overcrowded and you cannot really enjoy the corals because of too much population and pollution. The experience under water is definitely amazing but the amount you pay for it is not worth it.
If you're reading this, consider skipping your snorkeling plan in Pattaya.
We returned to the Pattaya shore after spending our afternoon on the Island, had a filling Indian meal at a hotel across the beach. Immediately after reaching the hotel we plunged in the pool and chilled since we were not over the blues.
This is the kind of blues I love.
After chilling and freshening up we went out for a stroll on the streets.
Went for a relaxing massage bang opposite the walking street. And oh my god! The massage was amaazziingg. I could feel all my muscles, painfully relaxing feeling.
While returning we dropped by the 7/11 market and that's the kind of stores we need in India too. One stop shop for every little thing which is open 24*7.
Few of us returned back to the hotel and a few went to the walking street for obvious reasons :p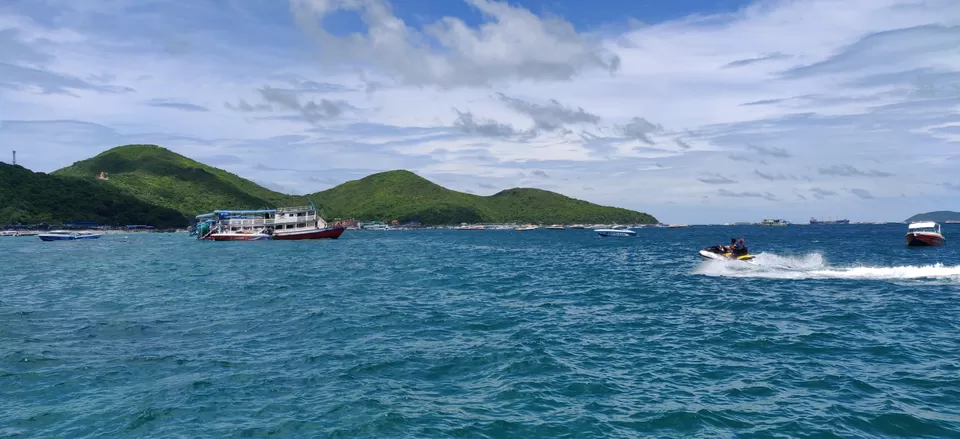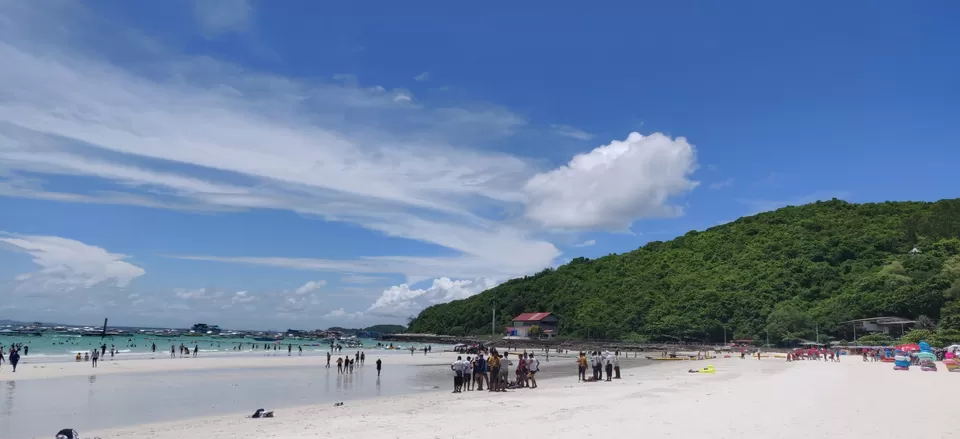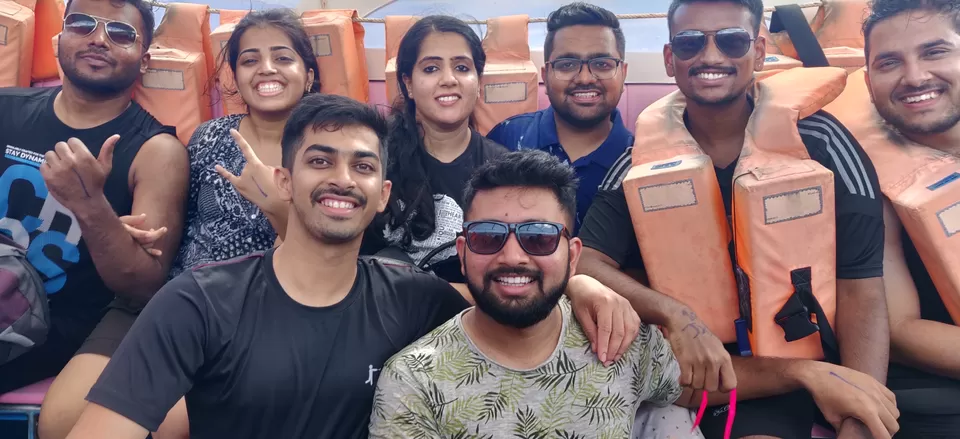 Bangkok City Tour
Had a scrumptious breakfast and started our journey towards Bangkok City. Thailand's capital, known for ornate shrines and vibrant street life and ofcourse lots and lots of shopping.
We visited a few shrines; The Golden Buddha, Sleeping Buddha and they were magnificent.
The auro inside the shrines was powerful and peaceful at the same time.
On a serious note, don't plan to go to too many shrines especially when you are with your gang and gang as big as 10 is a definitely no since you become too loud and disinterested.
We checked in our hotel, the boys planned to buy themselves drinks and chill with the view of the Bangkok skyline and the two of the girls took the best decision of their lives: To shop😂
However, By the time we reached MBK few shops started shutting down. We almost in a hurry couldn't find much that day except for a few souvenirs and a purse.
Had a somewhat thai dinner post a very tiring day and took a cab back to the hotel.
I must say the Bangkok City is amongst one of the safest that I've ever visited. And on a lighter note the city might be a bit unsafe for all the men out there😋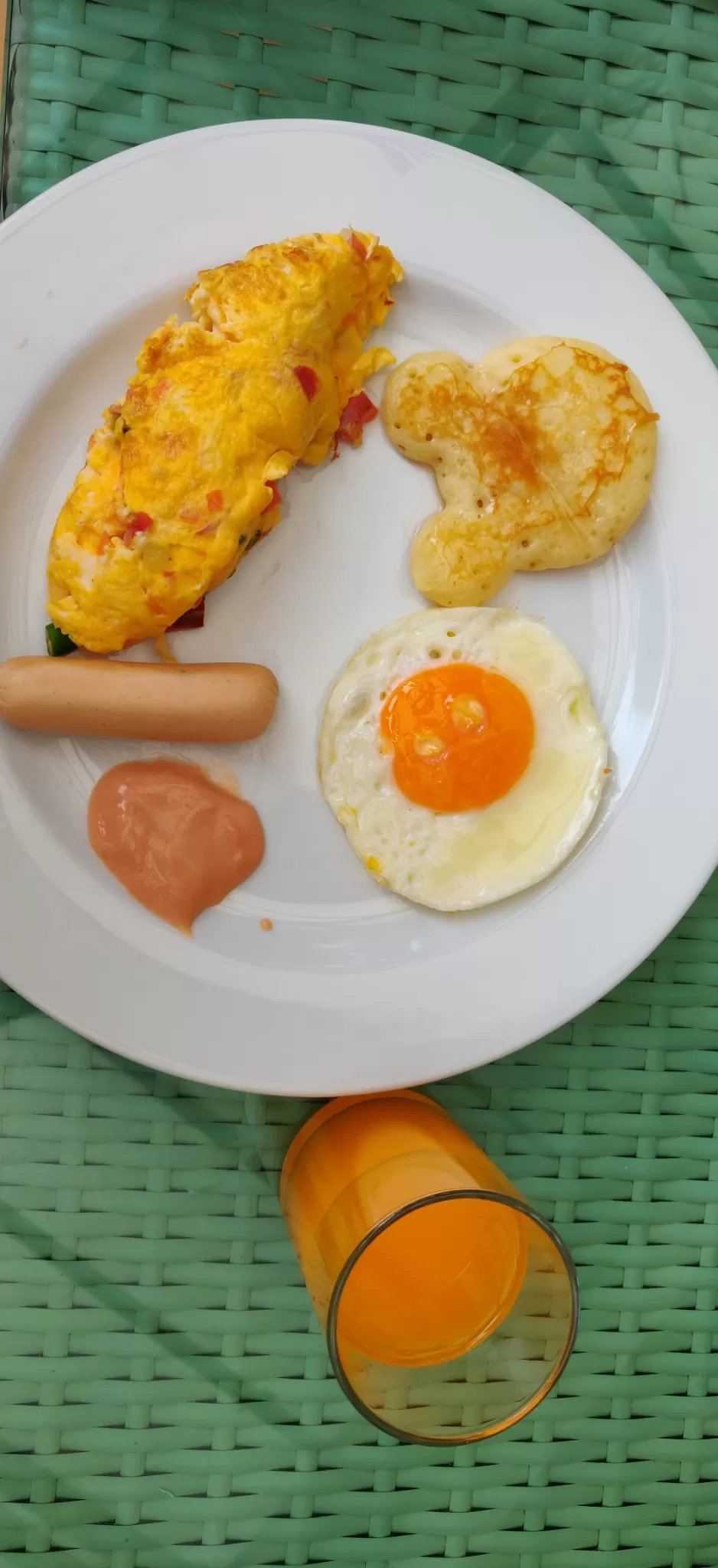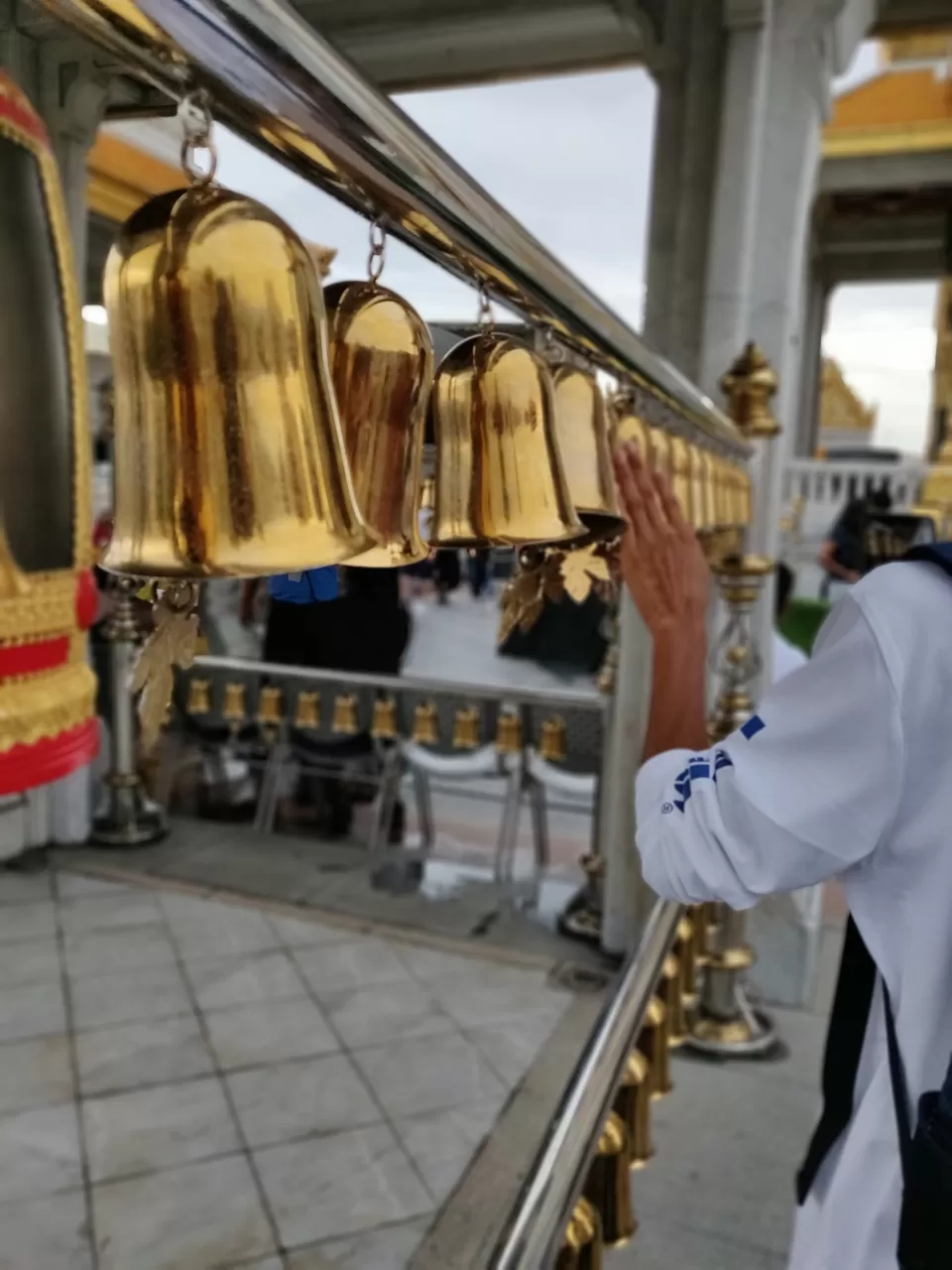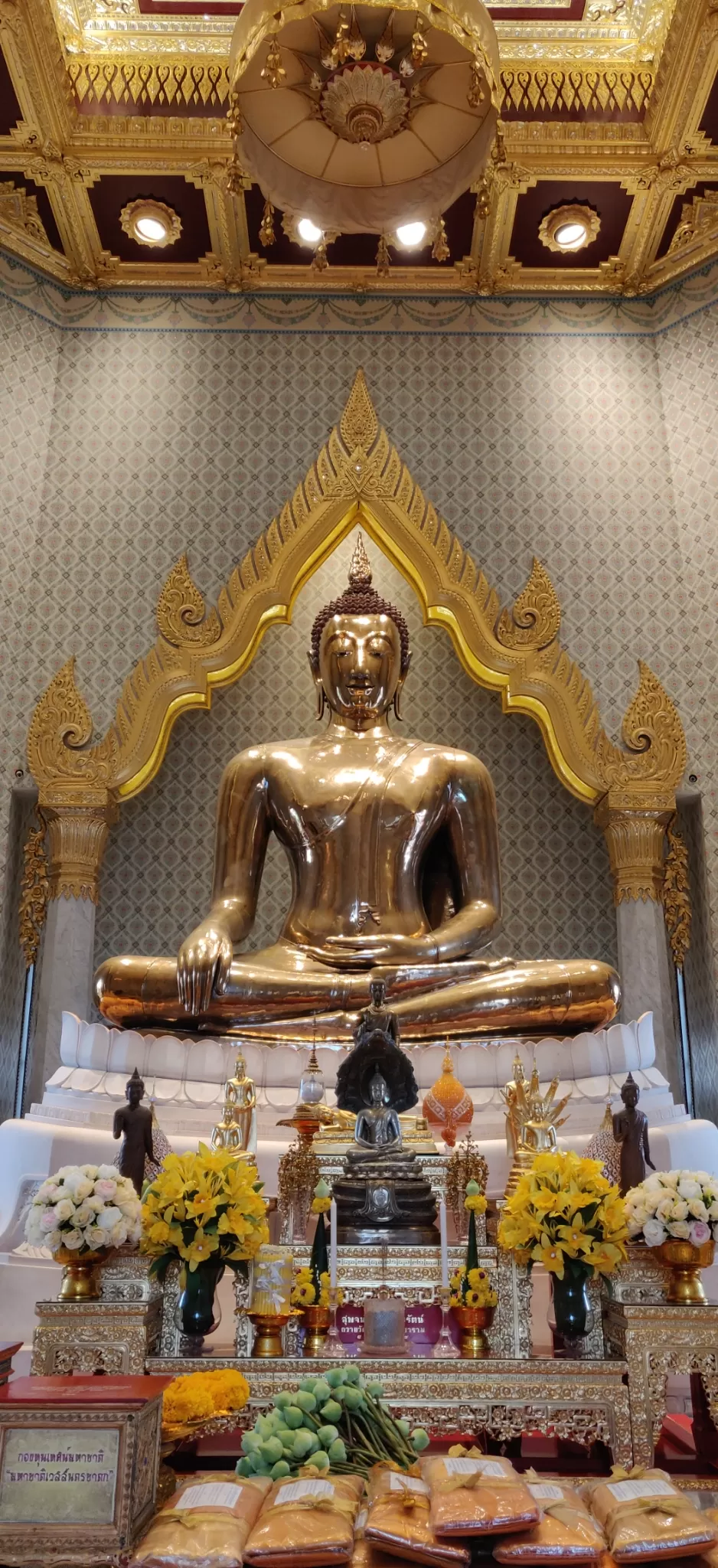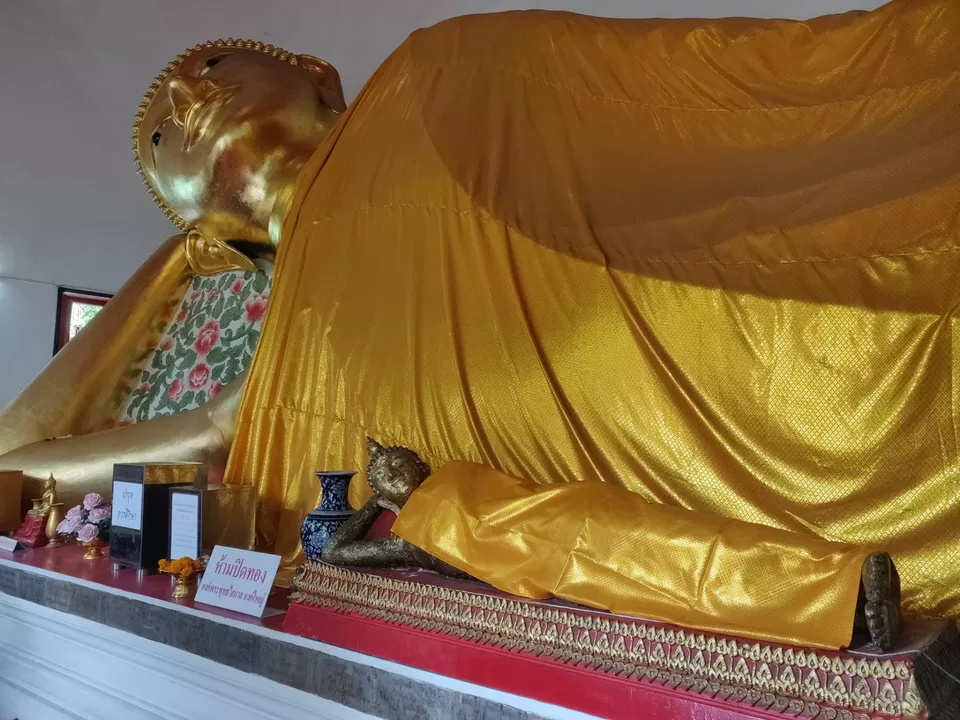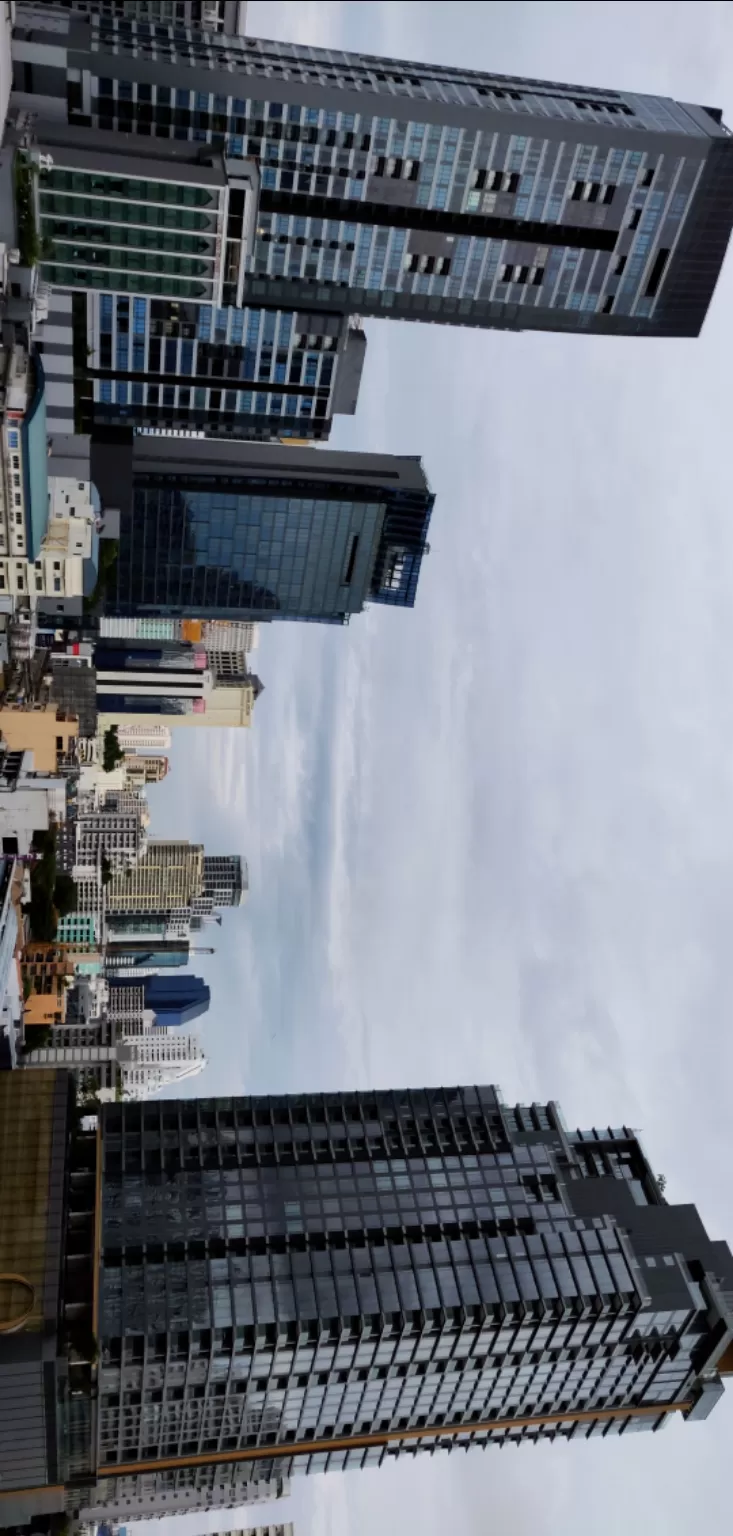 Safari World
Started the day with an amazing mouth watering English breakfast.
We had a wide variety of all kinds of breads in the world, pancakes, sauces, waffles, eggs and juices.
After a heavy breakfast we left for the Safari World tour.
It's was an hour drive to the Safari world from our hotel. As soon as we reached there our guide explained us how to navigate ourselves in there and he also gave us timings of various shows lined up.
We first went to the Dolphin show, a bit late , nevertheless a good seat on the stairs right in the front. It was way too crowded and too many thai kids were there for their picnic.
The dolphins are the cutest animals on the planet we enjoyed their every jump and splash in the water.
Later we also saw the elephant show, Marine world, different species of birds, we also fed the giraffes, saw the tiger and various other animals which we never learnt in school.
We all were like 5yr old kids lost in a jungle, excited to see all the tricks. We had our lunch at a very average place.
Post all the shows we went for the actual safari in our own car and we could watch all the bigger animals up and close.
We saw the tiger, lion, giraffes, zebras and others from a distance as less as a feet.
We were happy kids returning from our jungle picnic. Reached our hotel, freshened up, took a nap and went out on a stroll.
Bangkok is known for its busy streets, which are similar to Mumbai streets where you can shop on the footpath. However, In Bangkok the street shopping is open only after 7pm.
There is a lot you could shop from the streets at a very cheap rate than the malls.
We got a few souvenirs, purse and footwear.
We also had fresh fruits and also tried the famous coconut ice cream.
The coconut ice creams are out of the world and one of a kind to be found only in Thailand.
Not only was it presented well, but it tasted equally good.
We called it a day post the sugar rush.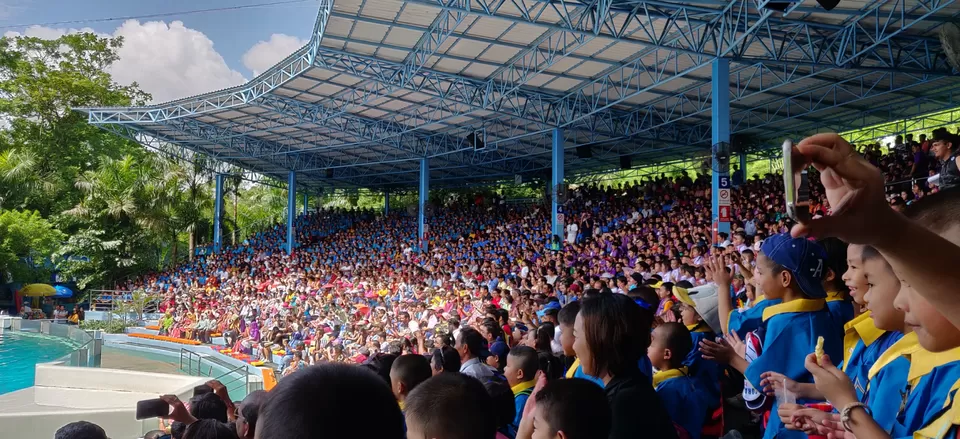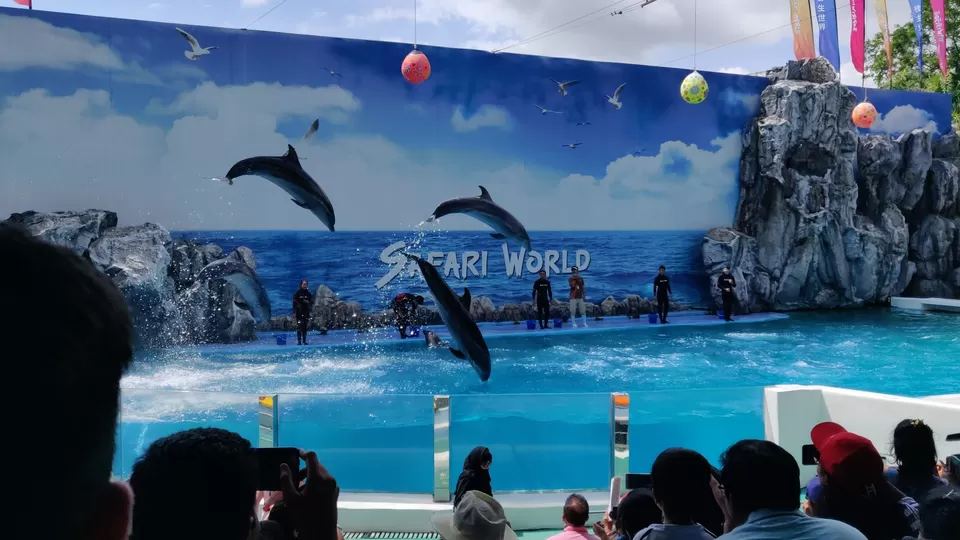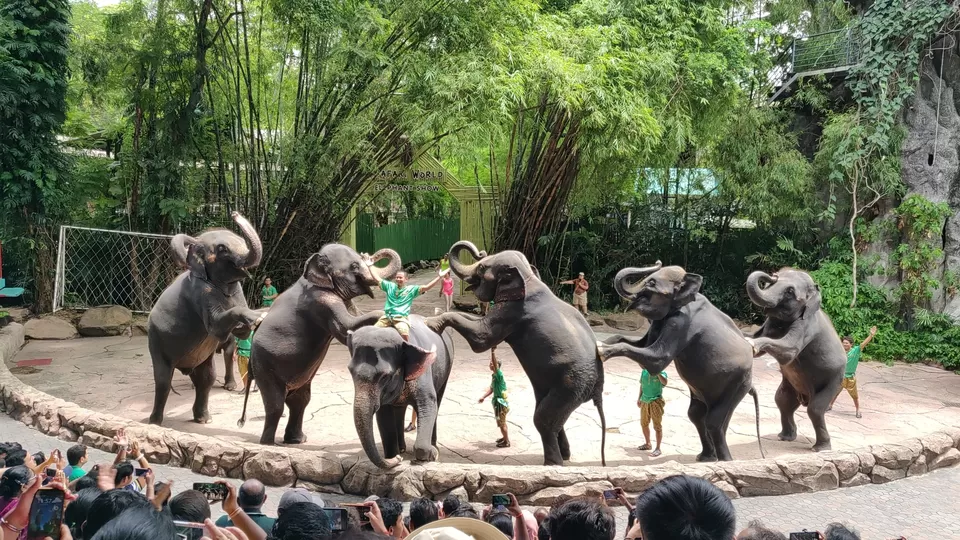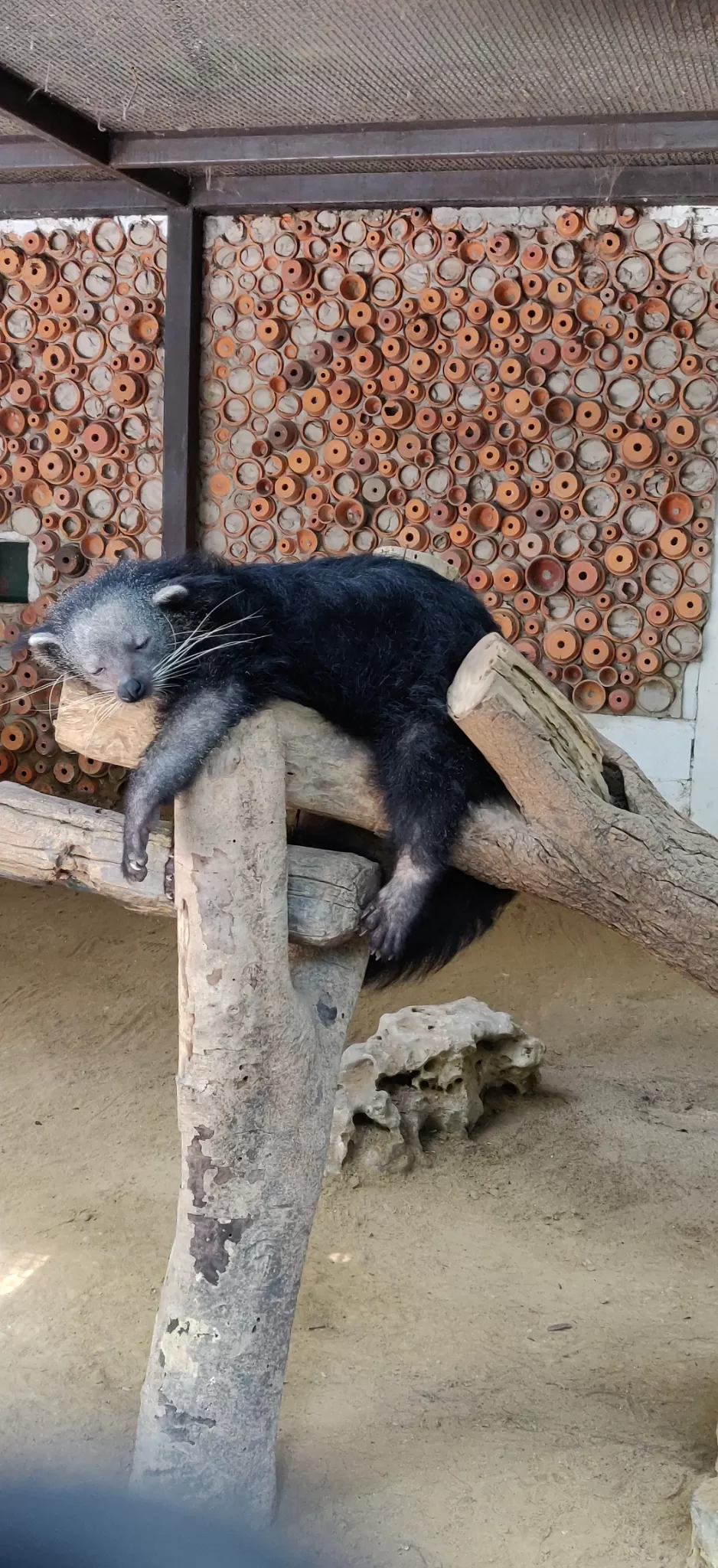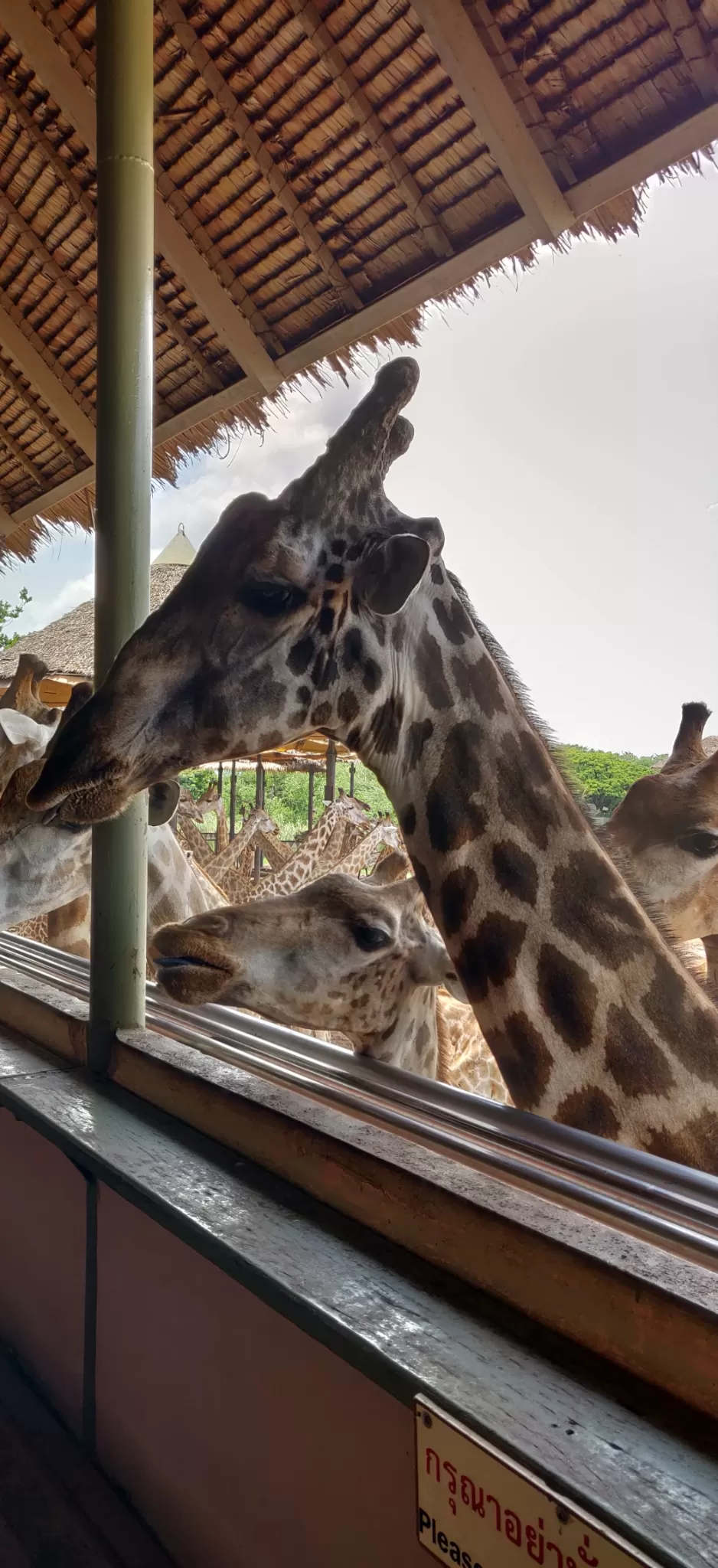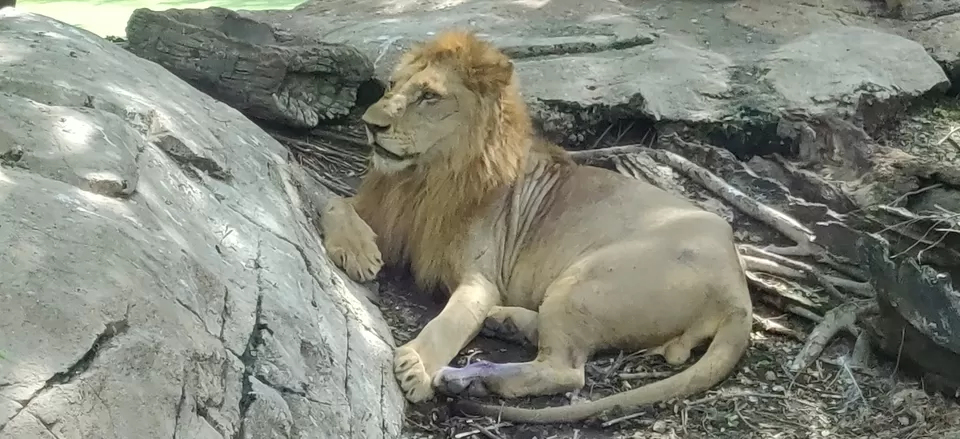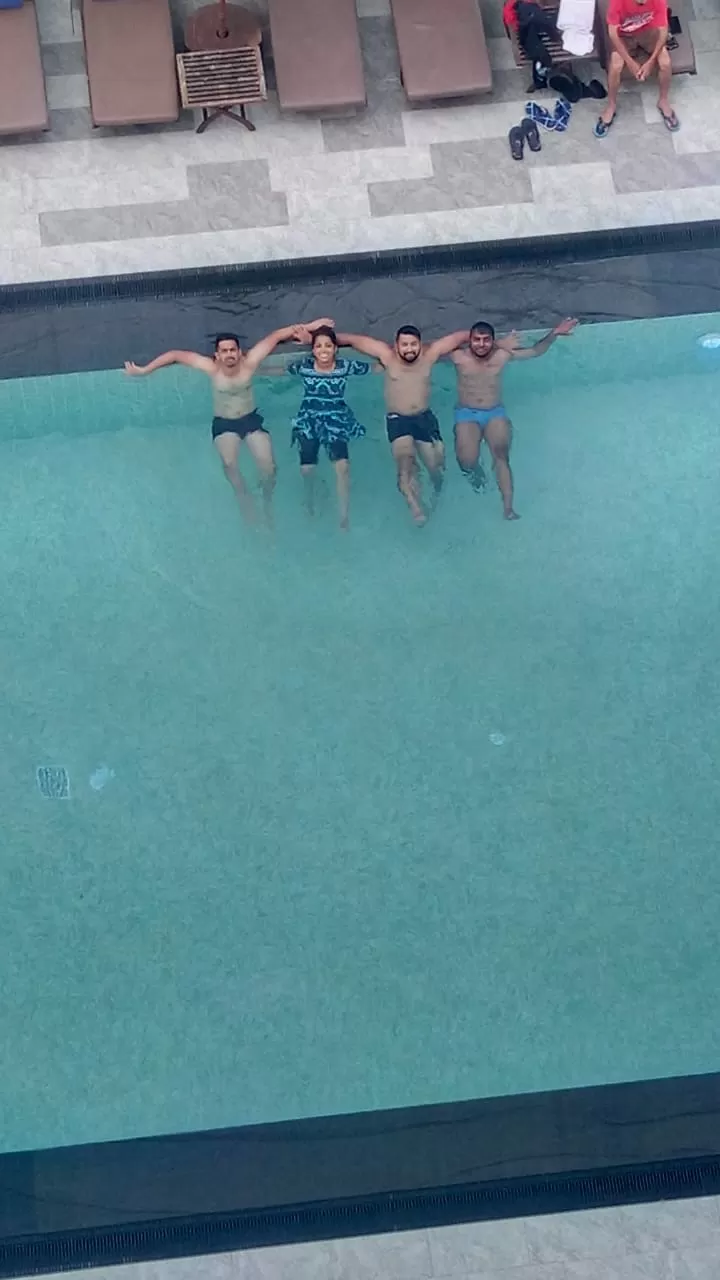 "I don't need to go shopping" - Noone said ever. This day we had it for ourselves, to shop, to splurge, to chill.
We went to the Platinum mall to shop, one of the best in the city, with everything under one roof. As big as a township, one may get lost. Everyone could buy something or the other for their loved ones, for themselves. Perfect place for shopaholics.
PS carry enough money and stop converting the THB to INR😂
Wide variety of clothes for all age groups, footwear, watches, electronics, wallets. You name it, you get it.
Imagine even the 8 boys got busy with shopping, like seriously. Shopping in Bangkok is pretty cheap and the quality is pretty decent for the amount you pay.
Everyone was super tired just carrying those bags and shopping the entire day. If you're in Bangkok even 2 days would be less to shop.
We have justified the saying "Shop! Till you drop"
And shopping for your friends mother, sister, uncle, gf is always fun😂
If you ever plan to go to Bangkok please keep a day or two extra just to shop, You wouldn't regret!
Post a very hectic and tiring day at the mall, we checked in our hotel and again went for a stroll on the streets. Had amazing fresh fruit platter, Exactly what we all wanted to regain the energy and stay fresh.
Called it a day post the iconic dessert of Thailand: The fancy coconut ice cream.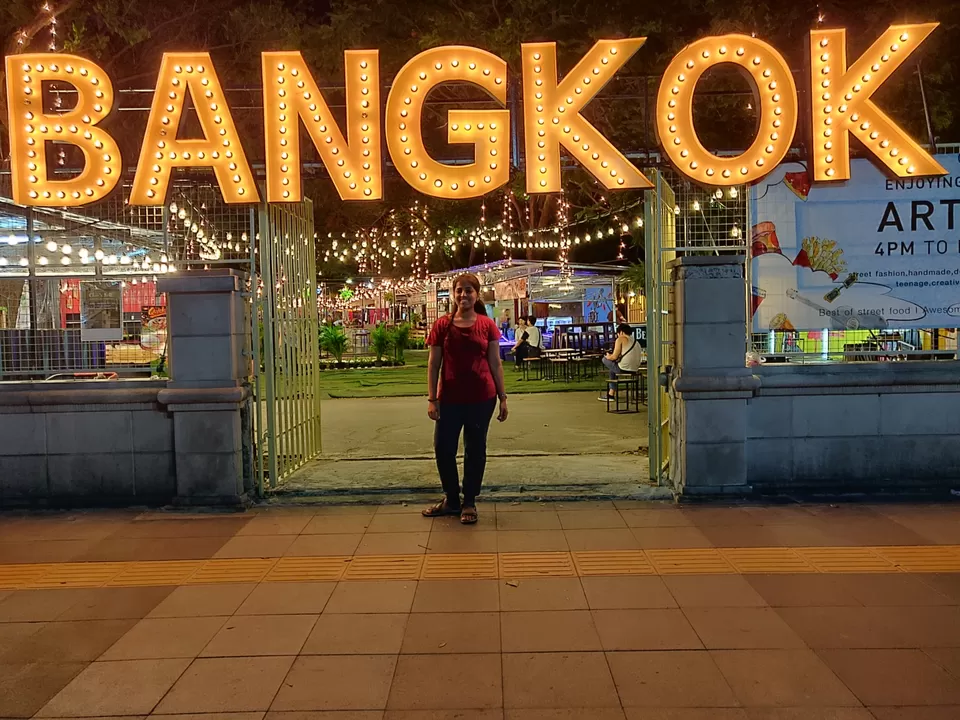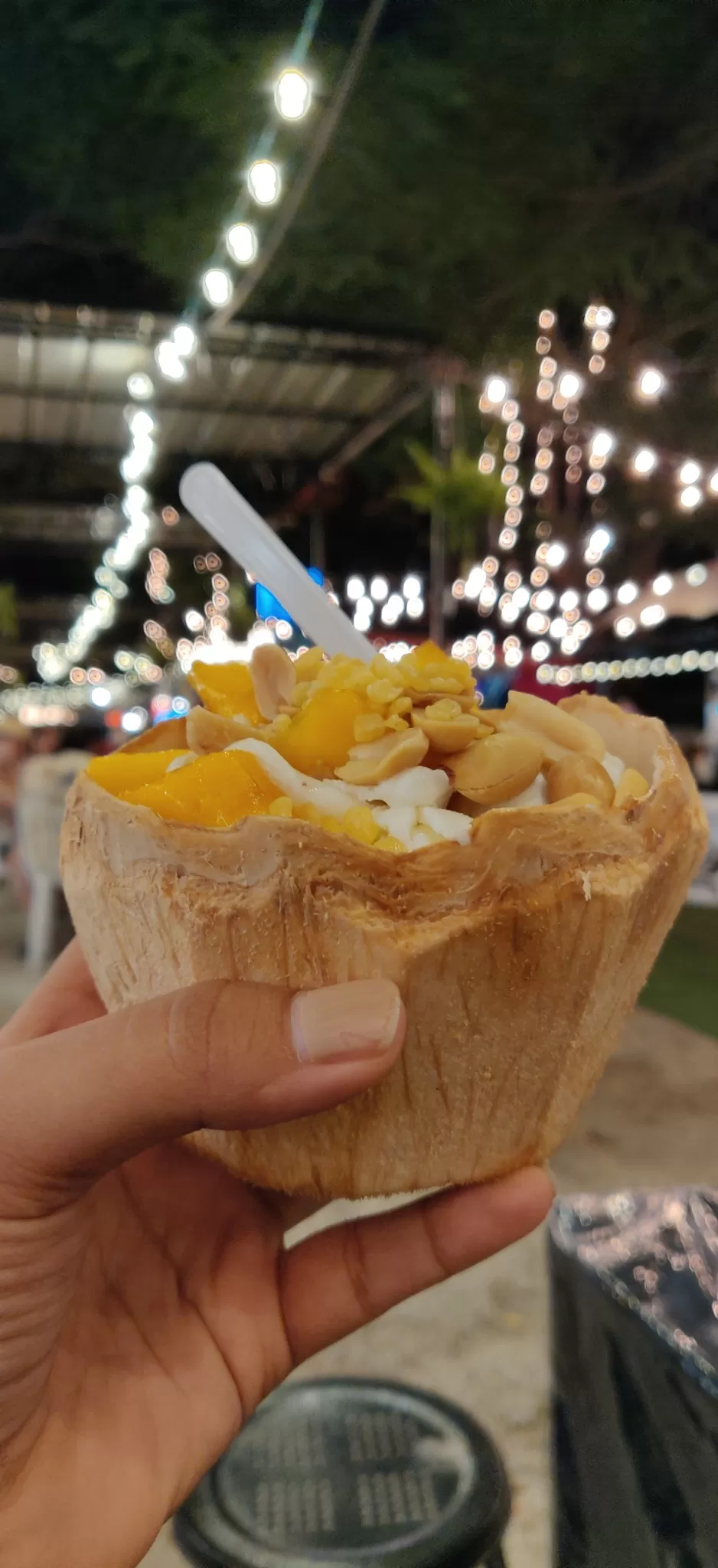 This was our last day in this city. We were already disheartened and couldn't accept the fact of getting back to reality and the everyday hustle.
We gathered all our belongings, packed our bags and for the one last time went for some more shopping. Looking out for things that we had missed and finding something to take home.
No time is enough time for shopping. We rushed back to our hotel stuffed all the last minute shopping bags in the suitcase and said goodbye to the wonderful and friendly city of Bangkok.
Along with all the material things (Shopping), we took with us a lot of memories. Nothing could be as special as your first International trip with your gang #ApnaPublic.
We got ourselves similar T shirts as take away from the trip.We bid adieu to our guide who was the sweetest all along.With a heavy heart took our suitcase along and checked in.
All your firsts are always special and so was this trip.
A trip to remember, to be narrated to people, to your kids, A trip of a lifetime, A trip worth all your time and money, The best trip.
Untill next time, Love love♥️
Cheers to one of the best cities and to more such trips with Apna Public 😍