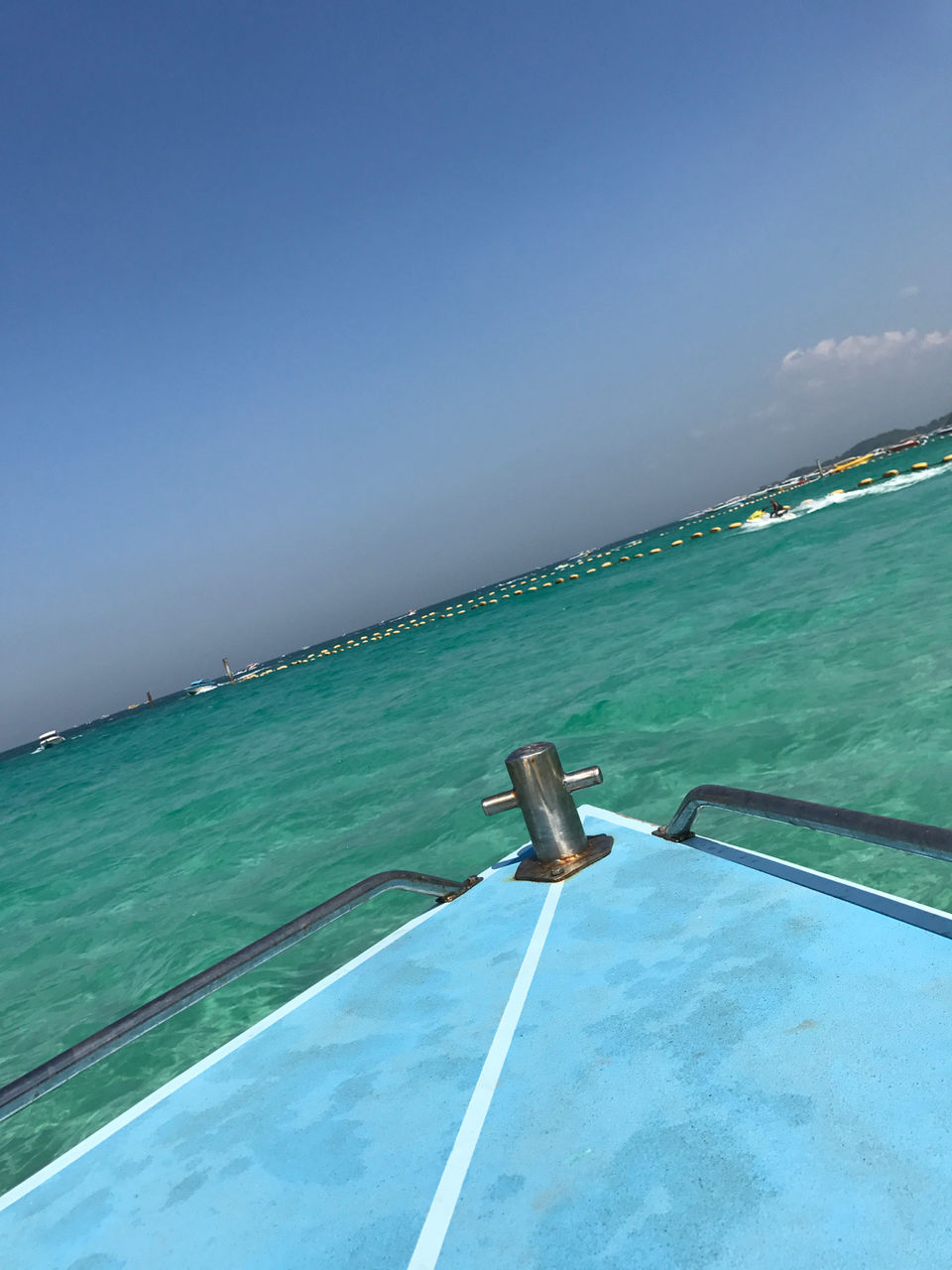 This was the day i waited too long as it was the time to leave the country.
Packed up with all the wilderness and enthusiasm to explore a totally new place we set off.
Started off early on this day as i had to fly off to Bangkok on an afternoon flight.
The day went on the flight and we reached the city in the evening.
Then first off went on to transit to Pattaya - the bachelor's paradise.
We reached our hotel in the night and just lied down to sleep.
Pattaya Hotel - Royal Cliff Beach Resort
( An excellent 5 star resort, do check it out it is fabulous in its price range)
The link : https://www.royalcliff.com/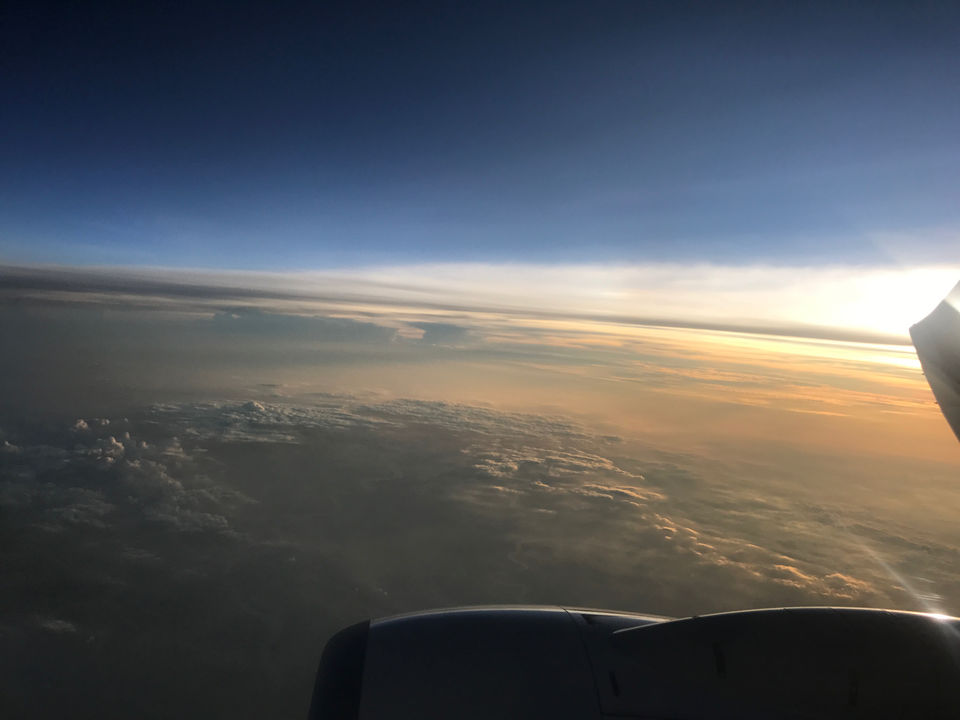 After a good 7 hours of sleep, we woke up to start our trip finally.
Had an amazingly spread buffer and we set out to explore our first stop for the day - The coral island.
The pictures speak louder than my words.
It was such a beautiful site to wander around with crystal clear turquoise water and pristine white sand beach.
This island is around 30 -35 min speed boat ride from the pattaya beach (do sit at the front of the boat to experience the thrill).
This tour also includes the sport activities to try out at your own price.
The lunch included though was not so good but we as indians adjust in everything.????
In the evening we decided to go to a night market to do some shopping because yes we had *ladies in our family*.
Indian food is very easy to find in pattaya as it has many restaurants to eat in.
We had our food at the Madras Darbar behind the Hilton hotel in pattaya.
Do visit if you want to eat shudh indian food in pattaya.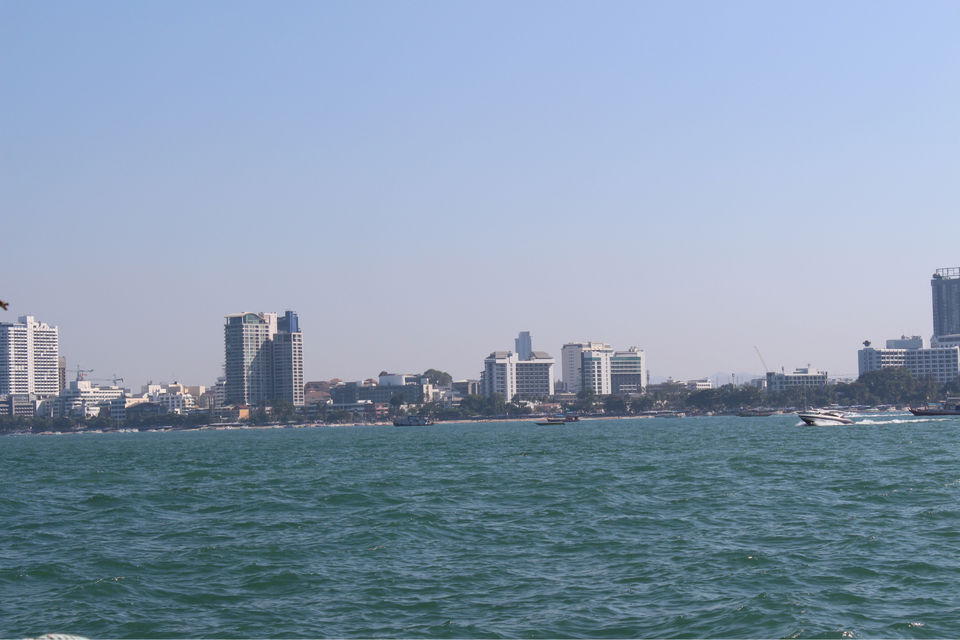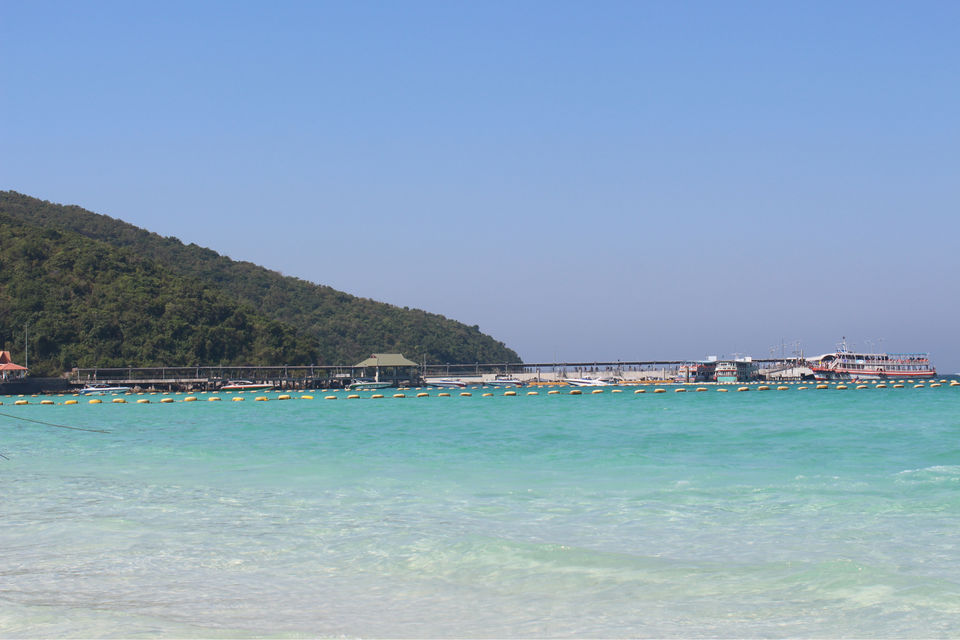 We had planned a visit to Nong nooch tropical garden.
This garden had some awesome display of tropical animals and flowers.
Do visit if you like some flower and fauna.
In the evening , we did some of the shopping and roamed on the beach road in pattaya - the most happening place in pattaya.
Literally happening - bachelors reading this will get a good hint about what i am talking.The walking street too is at a short distance from this road, so bachelors looking out to plan a trip do visit these streets.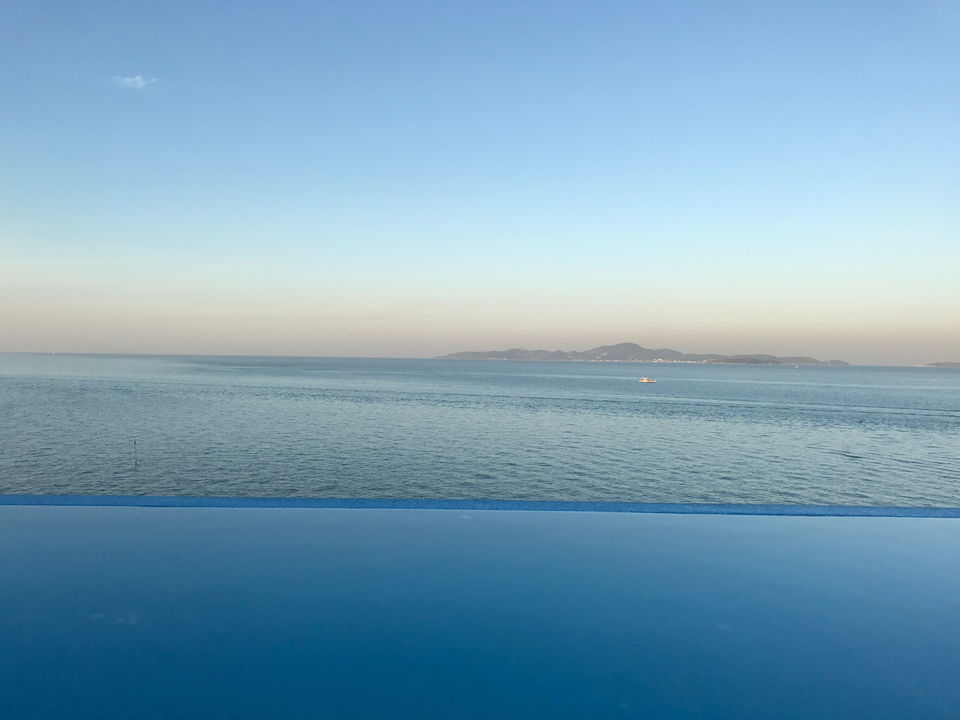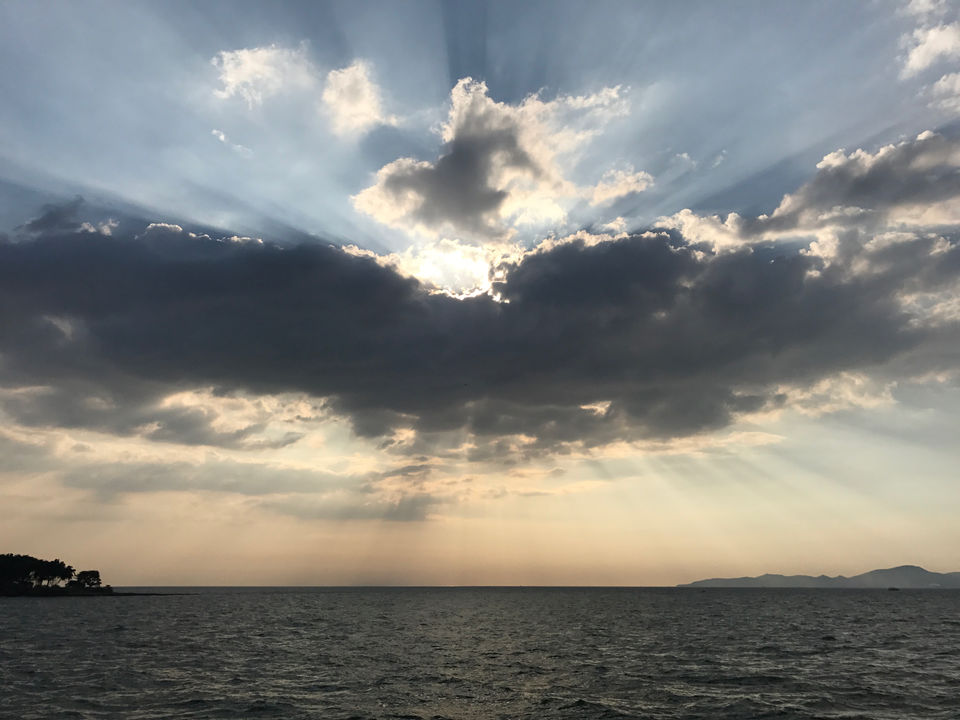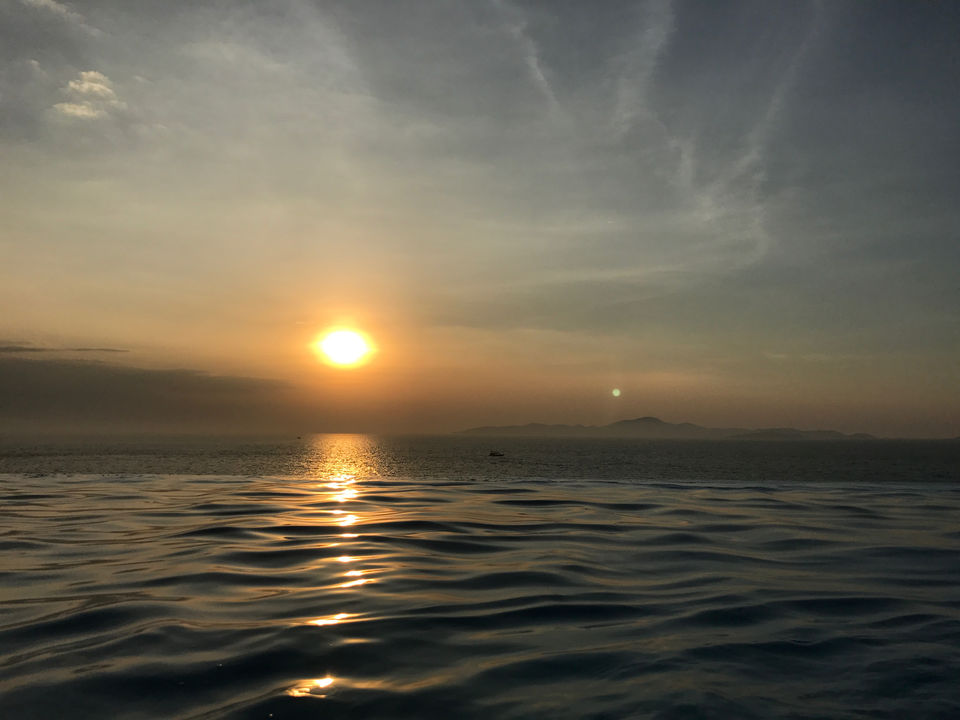 On this day we did a transit from Pattaya to Bangkok- a 3 hour drive with extremely wonderful roads.
Did a half day sightseeing tour of the city which included two temples and a marble gallery.
Checked in at the hotel and rested for some hours.
In the evening we headed to the shoppers paradise in bangkok - the Platinum wholesale mall.
Enter the mall--Give some money to ladies--They wont trouble you again.
This mall had each and everything one can buy at very reasonable prices but at a condition that you buy in some quantity.
Tip- Buy whatever you can but in a quantity, seeing you buying things in a quantity,they can come at the lowest of their prices.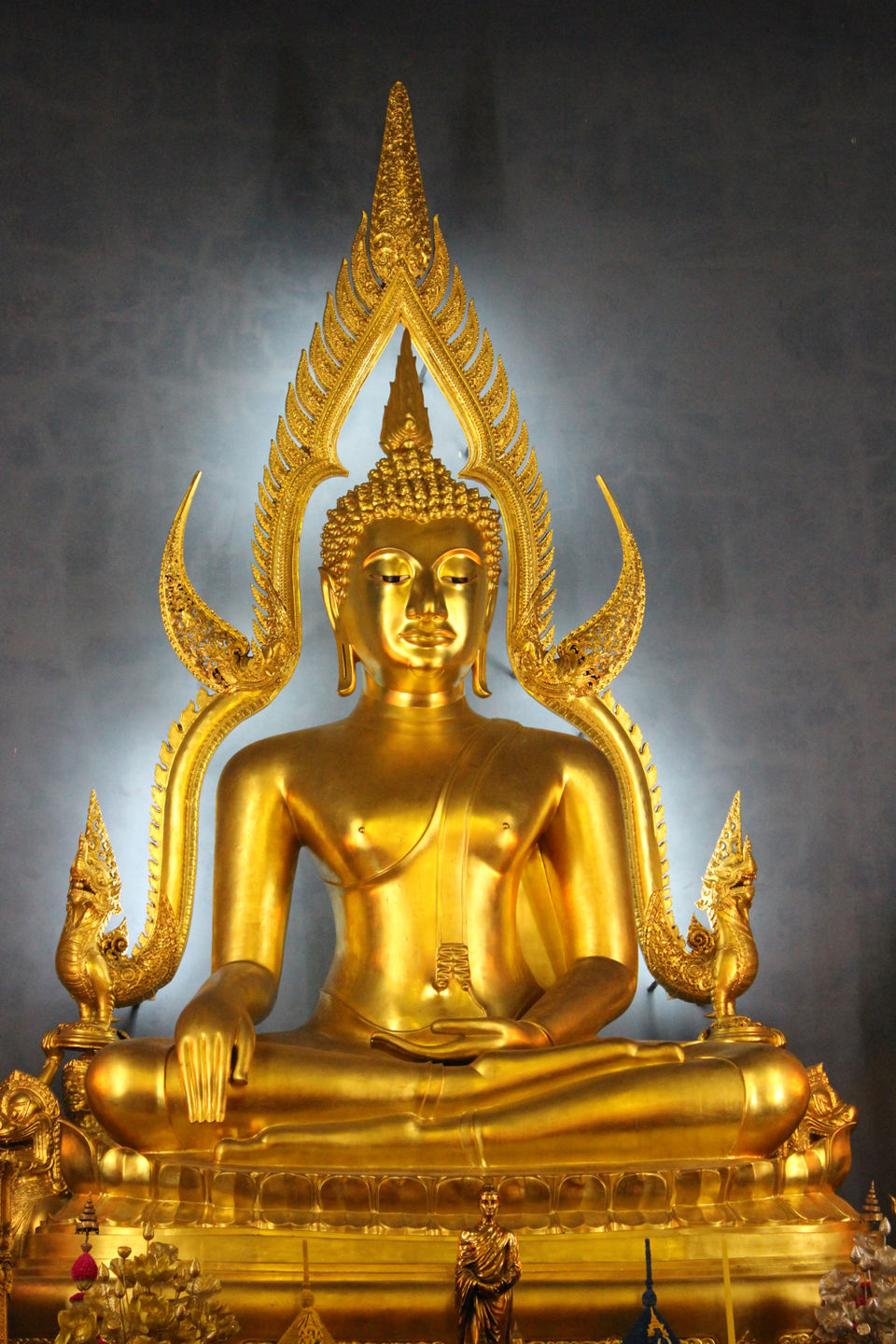 Woke up a bit late on this day, had a sumptuous breakfast and headed for safari and marine park in the morning.
A must visit if planning to visit bangkok with a family.
In the evening the shopping continued as we all know there are no boundaries when it comes to shopping for women.
There are some Night Markets set up around the mall, visit them too for some good variety of stuff.
Note: Many of the people will tell you to visit Pratnaum market, but dont visit it, as it is just a waste of time, all the good stuff is available inside the mall.
Woke up a bit too late on this day as we had nothing but again shopping scheduled for the day.
Carried out shopping till the evening.
And went out to a dinner cruise in the evening.
A must if you visit bangkok, you get to see good views around the city and also get to taste good food.
Tip: Do find a hotel near the Platinum mall if you are visiting bangkok solely for the purpose of shopping.
Eg: The Eastin, Ramada DMA,Baiyoke Sky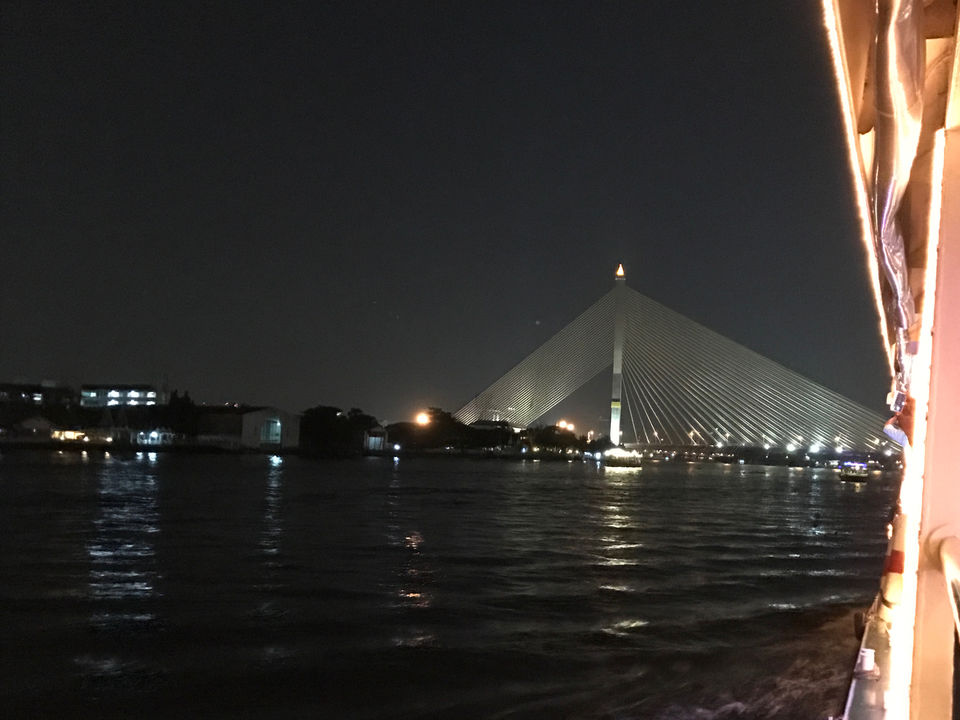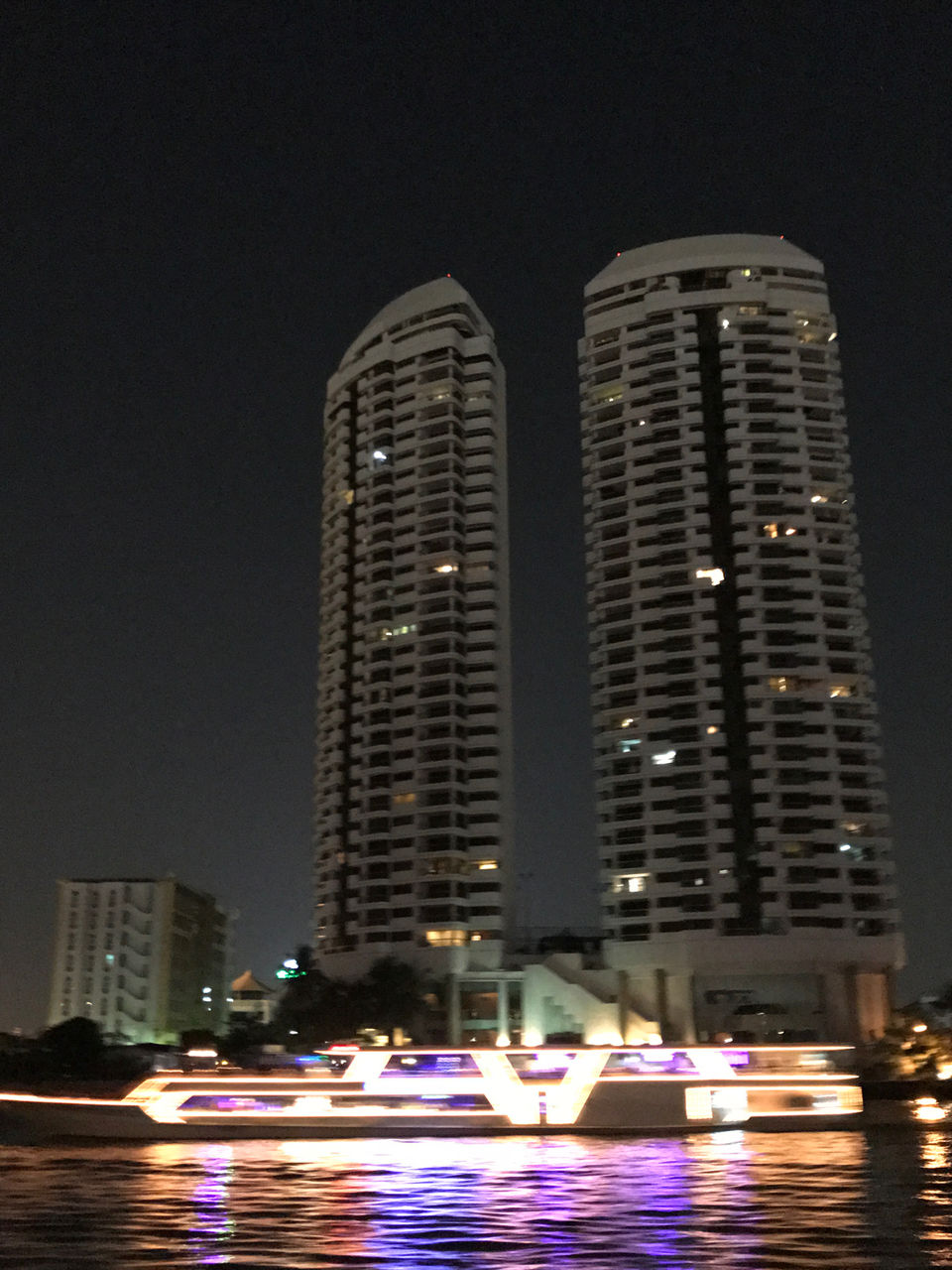 This was unfortunately our last day in this country.
We were sad but happy at the same time as we spent a hell of a time exploring this country, their culture,their hospitality and last but not the least travelling ❤.
Got to know of some cool places, clicked great pictures, made some good friends and had a blast.
This concluded my trip to Thailand at a very positive note as i had gathered memories to last me for a good old lifetime.
Cheers.