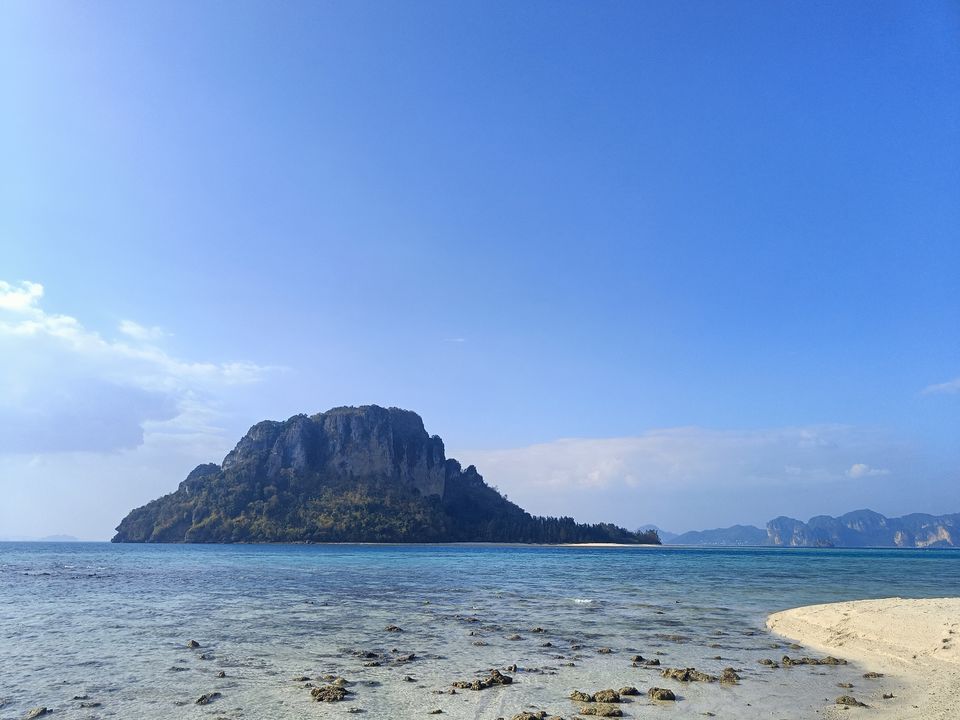 They say travelling abroad is like becoming a child all over again. You don't know what to do, where to go, or how to function. I listened to them and planned a trip to Thailand for Feb'23. I had no clue that this decision of mine would lead me to one of the most blursed trips I've ever been to.
One night before the trip I had to cancel and reschedule everything for next month due to some unavoidable circumstances. All the anticipation till then and excitement had saddened me. This was the first strike towards the cursed trip.
The next flight ticket which I had booked for the following month wasn't a blessed one either. I realised that I had booked the tickets one day prior to the day I was actually supposed to start the journey. I had to book one extra day of stay for the mishap. This was the second strike towards the cursed trip.
Upon my arrival, I fell in love with Bangkok's beauty. People there are so calm, helpful and pretty. After I stepped out of the airport, I headed towards Phaya Thai via the metro and all I could see were the 7-Eleven after every few blocks. I guess no one wants to die out of hunger in Bangkok 😂
I had booked my stay in this seemingly paradise city for four days and then had to visit Krabi for another couple of days. I didn't pre-book the bus from Bangkok to Krabi since I was told that it's always cheaper to book from the bus terminal rather than online.
When I reached the bus terminal in the afternoon, I found out that all the buses were fully booked. Although I did get a minibus, which gave me a sense of relief, but that feeling didn't last for long… The minibus was supposed to be at 8 pm so I went back to my hostel for checkout. By now, you must have sensed the third curse by reading "supposed to".
As I was getting ready, I got a call from the bus terminal saying the minibus is leaving in 10 mins. I somehow convinced them to give me some time since it'll take me around 45 mins, including the traffic, to reach. Booking a grab and reaching there in 35 mins was a miracle but after that, the language barrier and the unfamiliarity with the accent took me another 20 mins. The 20 mins of me running around to understand where the bus actually was!
In India, minibuses can easily accommodate 10-13 people. So when the bus terminal lady booked me for a minibus I was expecting that sort of a bus. Little did I know that this was going to be a small van. The fourth curse was the journey in this van with no leg space for 12 hours!
Did I mention that the ticket was booked from Bangkok to Krabi, but the van dropped us at Surat Thani? I had to pay extra to reach Surat Thani to Krabi at 5:30 am in the morning. I was really expecting this to be the last curse, but the universe had other plans for me. I booked a stay in Krabi city thinking the bus terminal is near, also it's a city, what can possibly go wrong?
There wasn't any public transportation so sightseeing was difficult but it got managed somehow. But getting back to my hotel in the evening wasn't that easy. Waiting for more than 1:30 hours for a bus or a taxi or a van was a struggle and the language barrier acted as a catalyst. The series of curses came to an end when a kind stranger who was going through the same route, offered to help and dropped me at the city. Of Course I was scared of going with a random person, but him talking to his wife and wishing her birthday was a huge relief!
I was in Krabi for two days and then went on to Phuket for four days. The beaches were a blessing. It was really peaceful here. So many beautiful memories in such an amazing place with such big-hearted people❤️
Hope you guys liked my story. Do let me know in the comments if you want to read more such stories.