Yea eventually its the starting day...
As always the day before my trip was sleepless...same continued...
LOCATION
AGASTHYAARKOODAM ,AGASTHYA MALAI
Its nearly 52.5 km from the capital city of kerala Thiruvananthapuram.
And the journey begins:
I along with my 5 friends took a ksrtc bus to bonacaud at 4.45 in the morning from tvm.As we travel in the bus light comes up and too the chill breeze that soaks on the cheek(as bus travells through high range).Soo excited all the way.Reached at the stop bonacaud sharply at 7 am,from where we have to walk for 15 mins to reach the forest department office from where the beauty anecdots begin.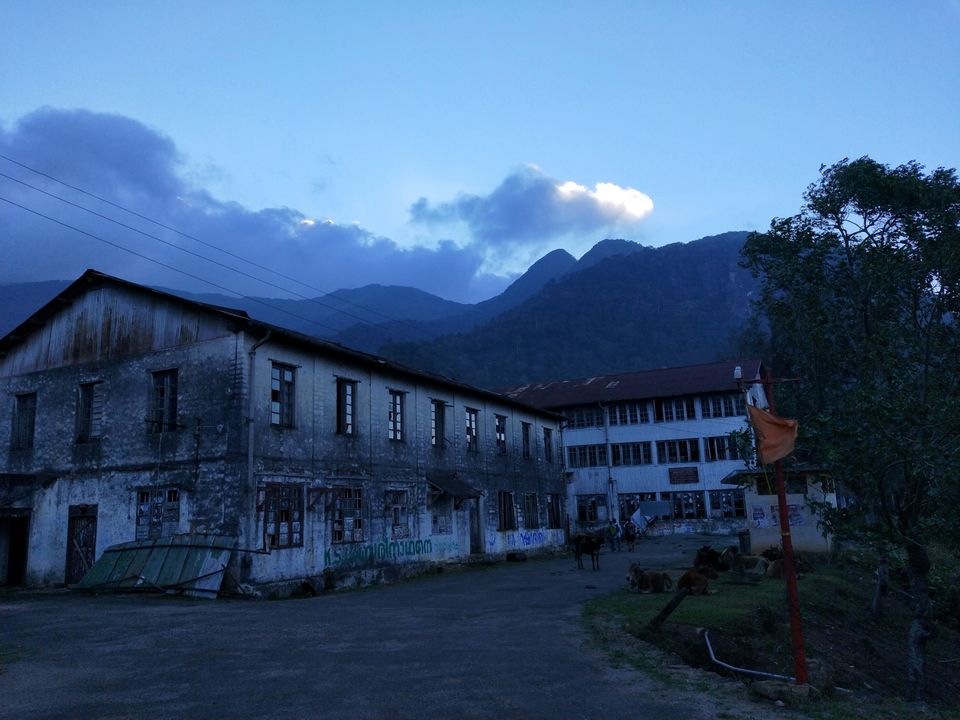 So after documents verification..yes.. Now we are ready with outfits which keep we warm in the very chill weather.... The wind was like bolt... May be after that him.We had our breakfast there.. It was puri and masala for us with a hot black tea which was very suitable for that climate
So here we start the journey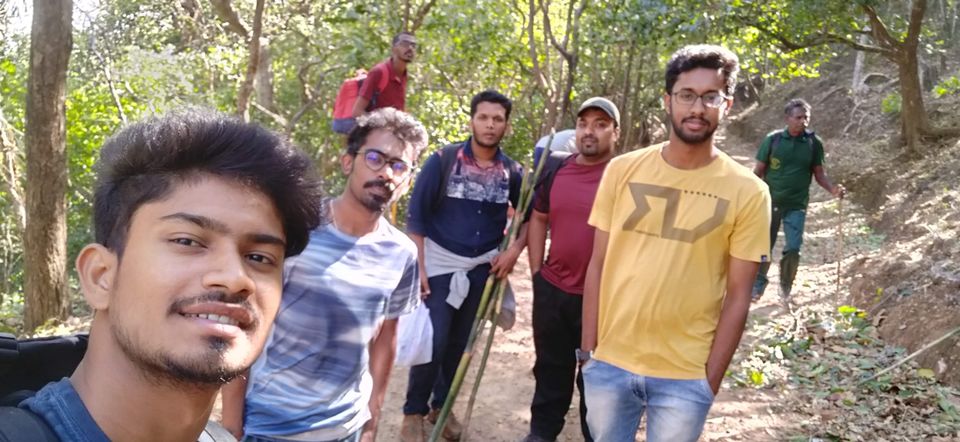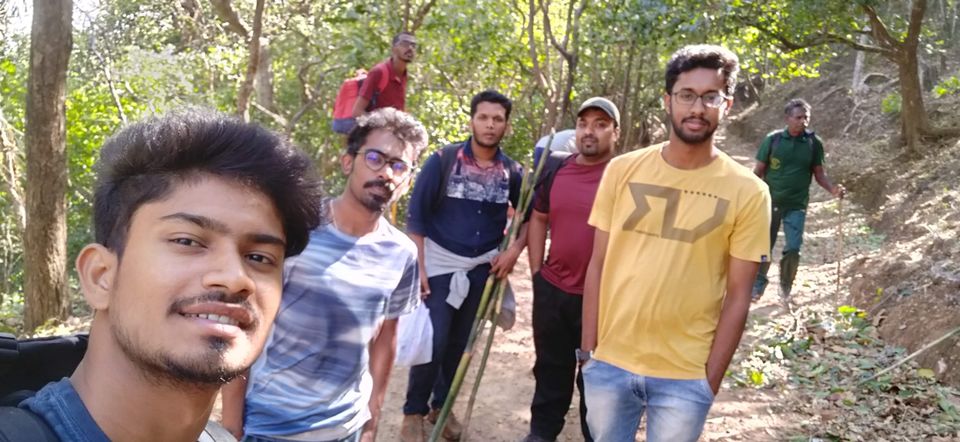 And we boarded with glucose packets which is  packed up in the paper as we can't take plastic covers over to the forest. Initially we had a a proper mud road to move ahead... But eventually the road got narrower and finally after half a mile path is just a single line which is eventually surrounded with thick forest and the darkness... We were literally in heaven..we travelled for about 3 kms and we found a very beautiful waterfall... And it was like fully transparent which say us how pure it is...
We jerked down stayed there changed our outfits and got down there.. OMG! The chill of the water striked directly to my brain from all the nerves within a fraction of sec.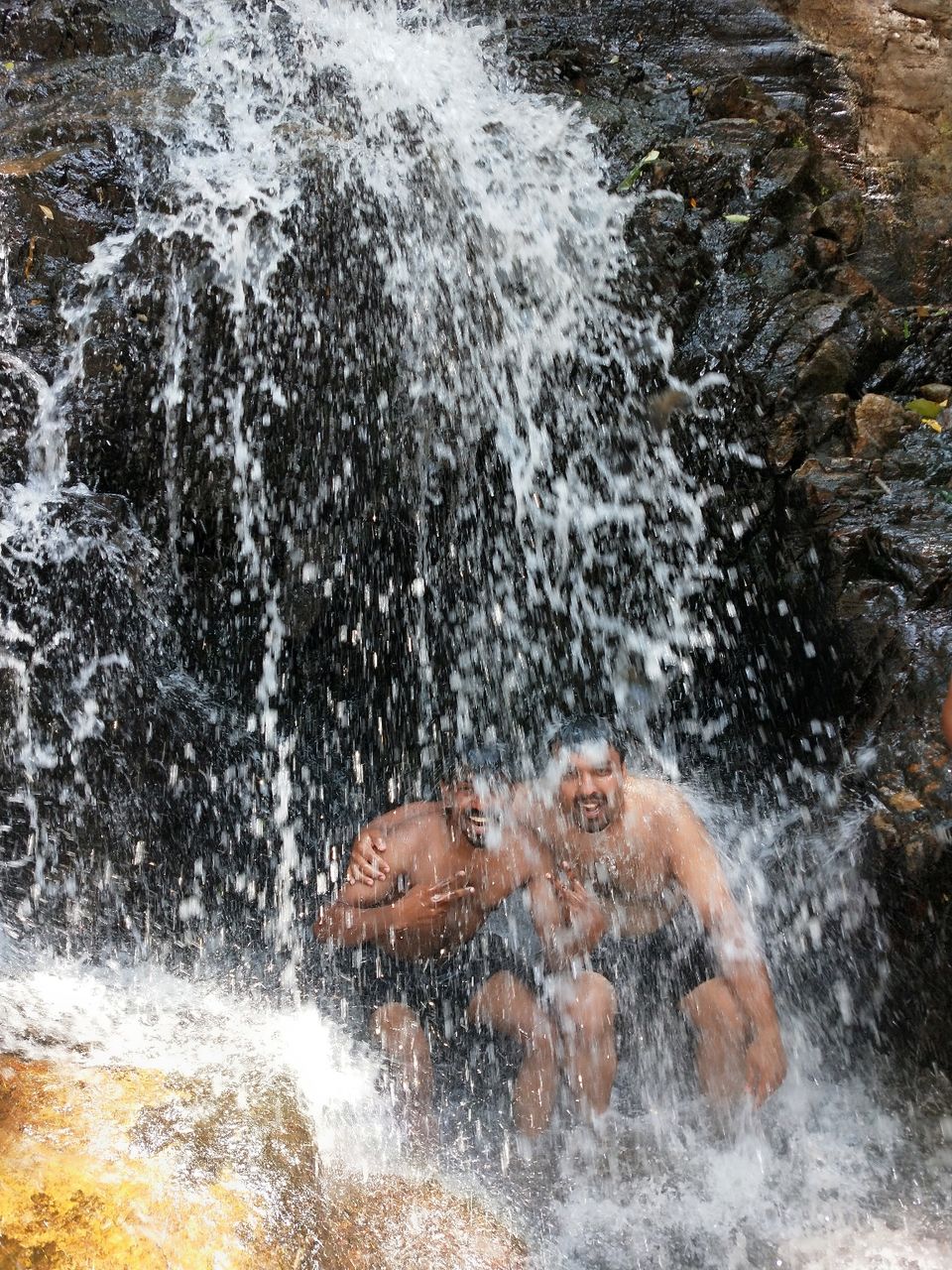 We collected enough water from the fall which is ultra pure to drink as it is enriched with quality minerals which we can't get it from any mineral water in the market. So we resumed our steps and got up and up... It was tiring as we move up... As we eventually know the oxygen content decreases as we go up the altitude.We reached a place where we saw some remnants of old historic Pooja sculptures which is shown below .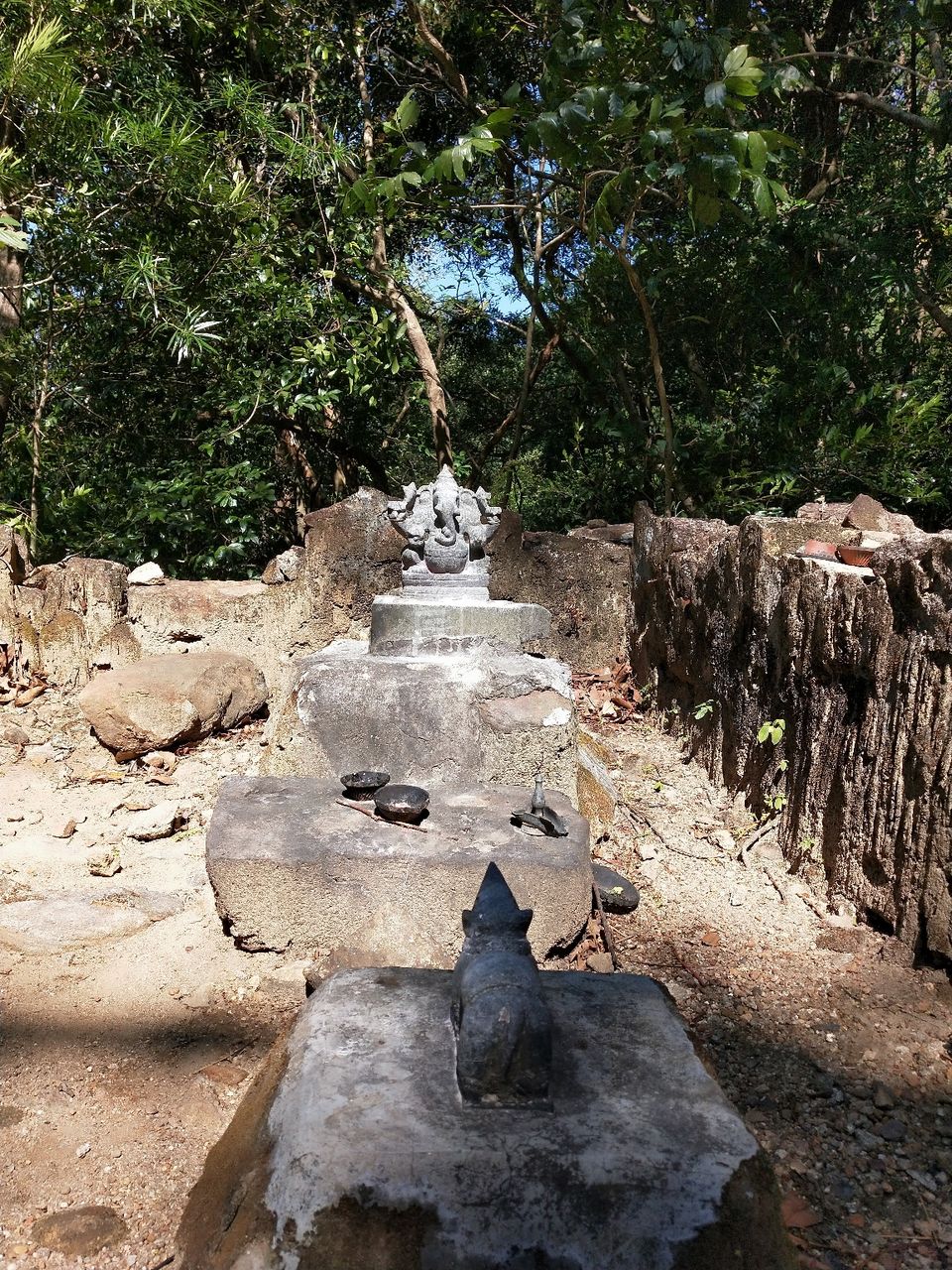 We took a rest up here and moved again... Again the thick forest region is suddenly changed to a grassland which was just lit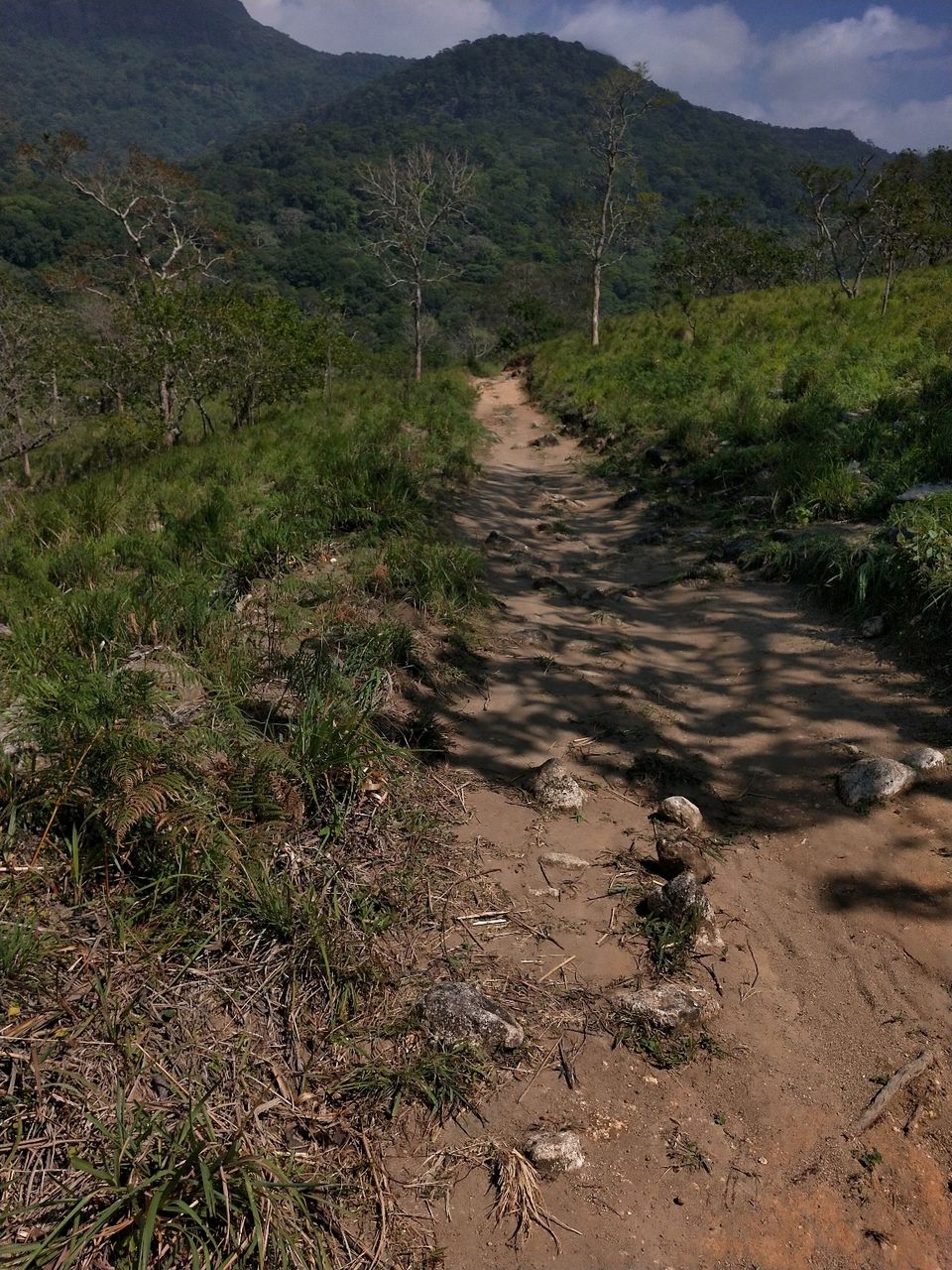 So when we got up one of our friend who is little bit massier than us falls back. So we used to wait for him at different locations as we will get enough rest too.. And after he takes a bit rest again we will resume it too. So after travelling about 18kms that day we reached to a basecamp which was made up of sheets, Steel sheets.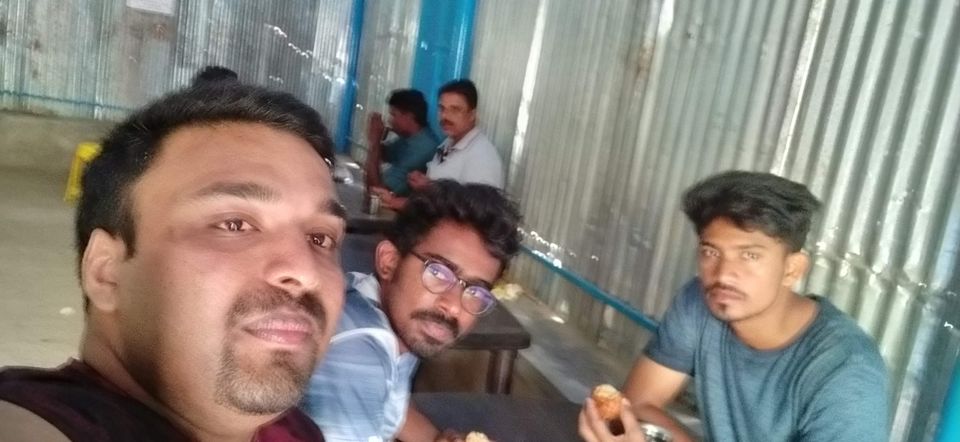 So when we reach there at 5pm we then got ourself fresh as there are enough bathrooms and toilets. And at only one point we can get network so I called home that am safe and reached the base camp. So after getting fresh we drank Kaunji which is very much good for that sort of climate with greengram and pickle.. We got into sleep early with a jacket, blanket and a coir mat. We slept early because we have to start our journey as soon as possible in the next morning.
And our day started with hearing the chirping birds and the sound of the owl... We got up got ourself fresh and got ready to travel the next 6 kms steep. We parceled our breakfast as we dint feel hungry morning.
When we travelled for about 2 kms we felt we need much more energy.. We ate breakfast at some point where we can get enough water for washing up.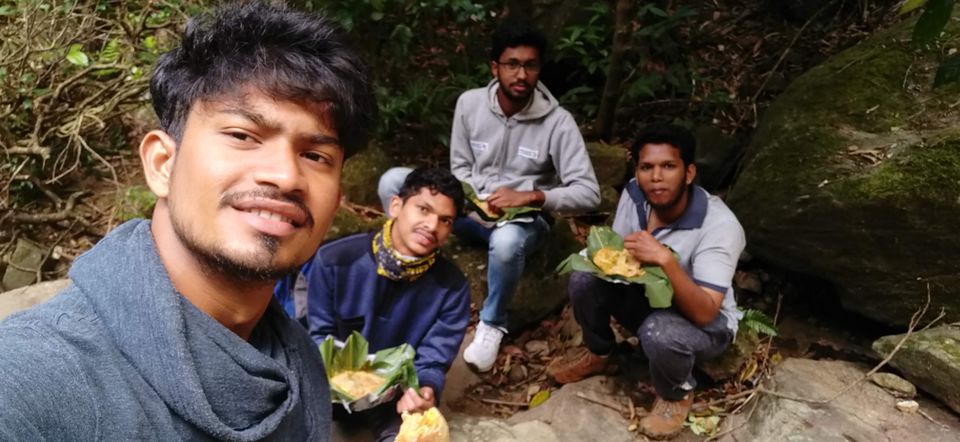 And resumed as soon as we finished our green breakfast (green I say the surroundings). Went on higher and higher, we guys had bamboo stick within which in turn helped us climbing.And I say the mist was just awesome...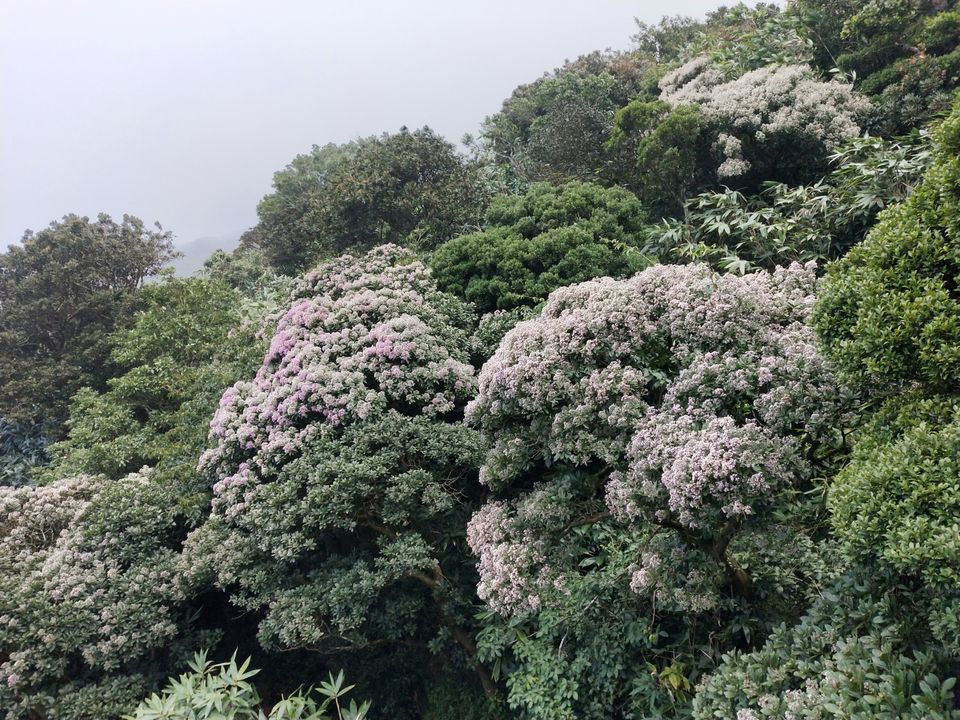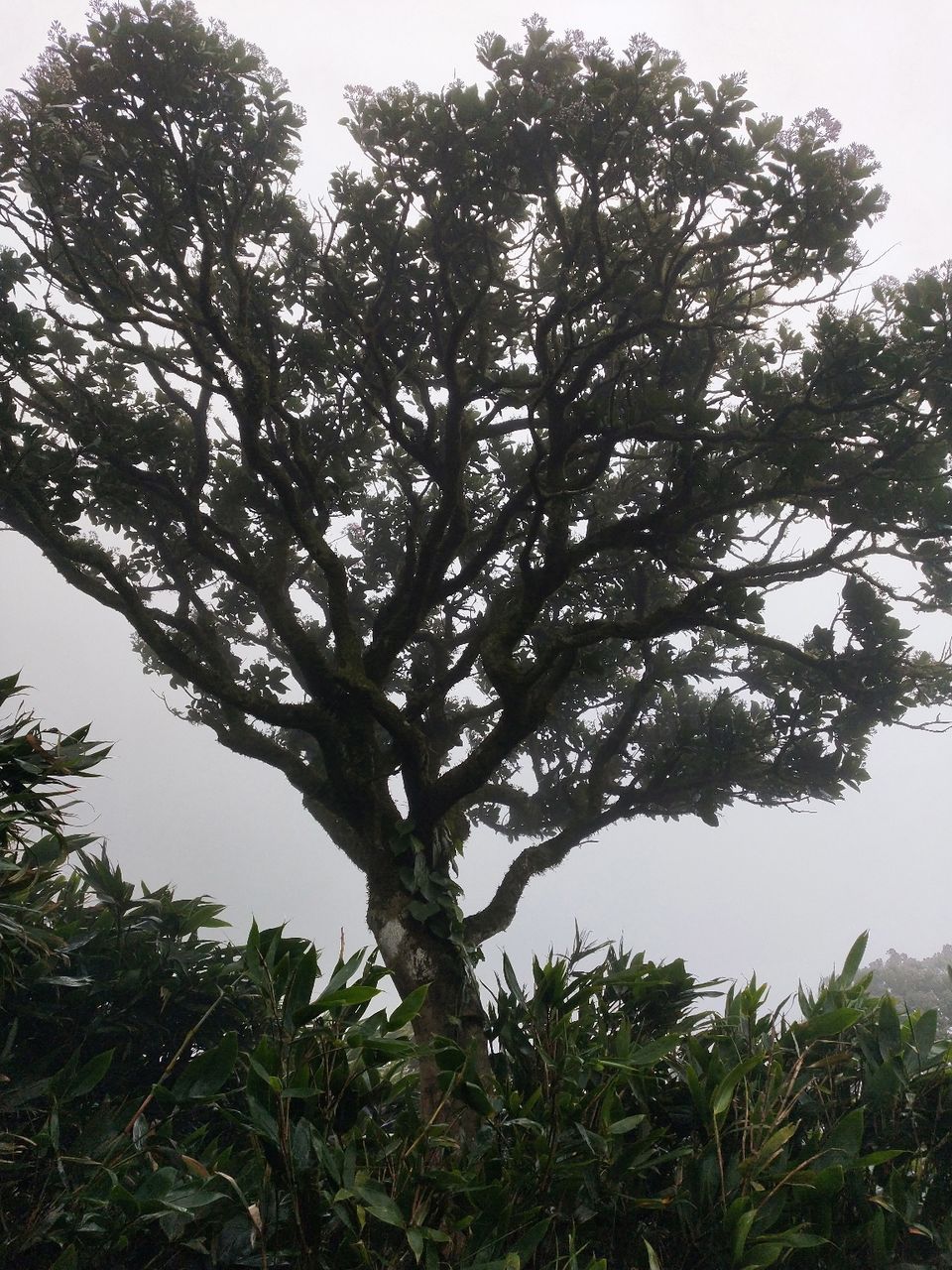 And when we just crossed these beautiful flowers bushes we saw a huge rock out there staring at us... Here it is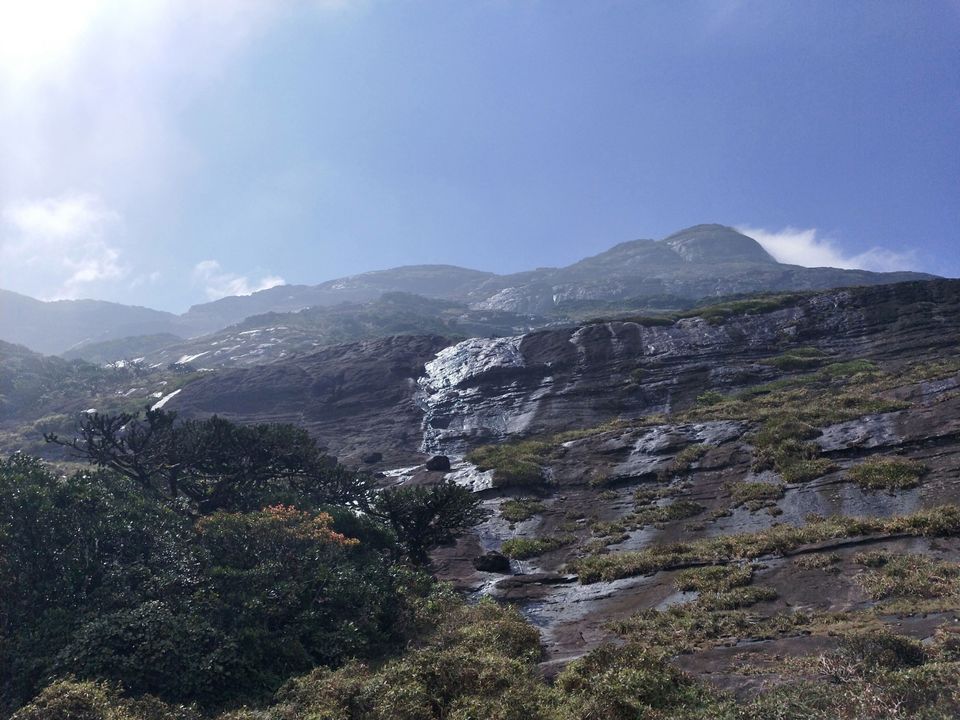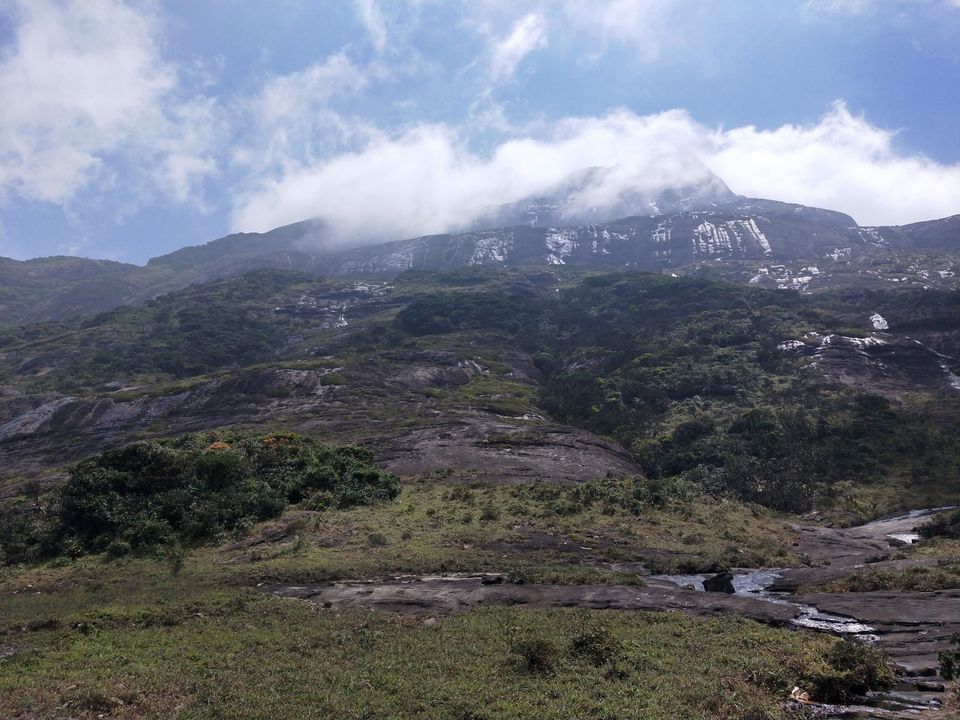 we started getting up and many of them are tired enough.Finally we are up to the rock climbing and we did it with ease... Very best experience  in my life.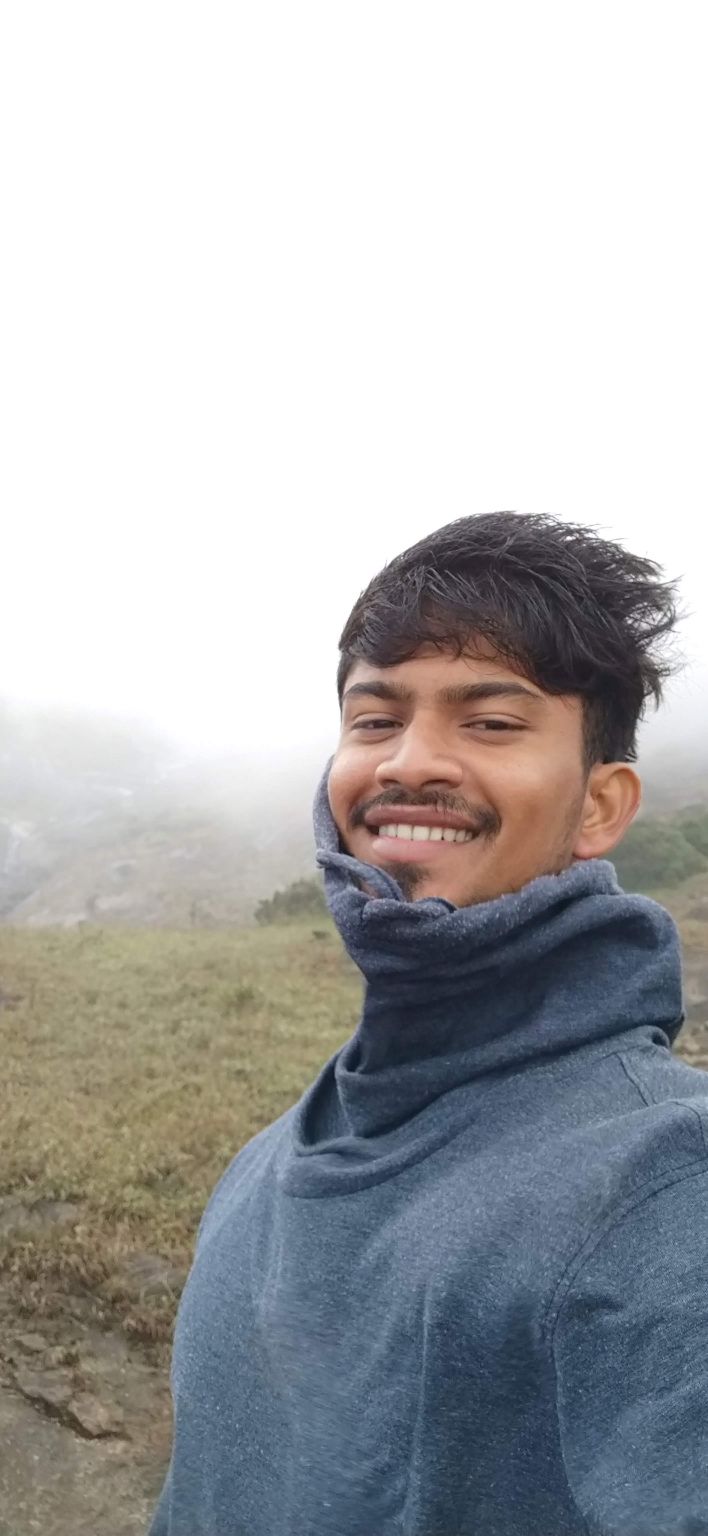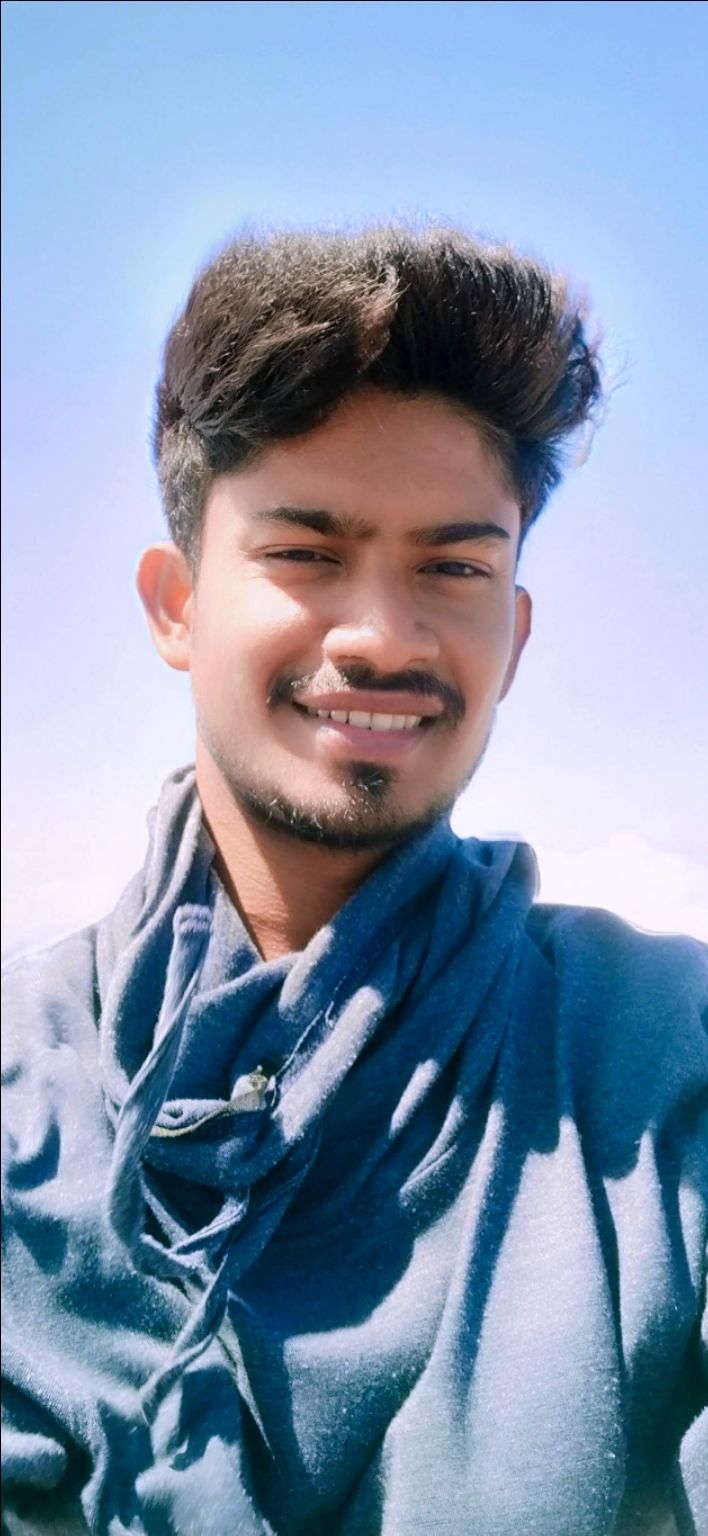 An finally up the top hill.
And after staying there at the top of about 1 Hr we got down to the base camp and we took about 3 hours to reach the base camp.. And the stayed there the night.. That night was of dreams... Where I hike some other mountain with ease..
We started back to bonacaud at 8 am in the morning.. So we went on to get down as soon as possible cause we have to board a bus at 1 in the noon... We reached there at about 12.47...its quite we achieved... And finally with loads of memories we are back home