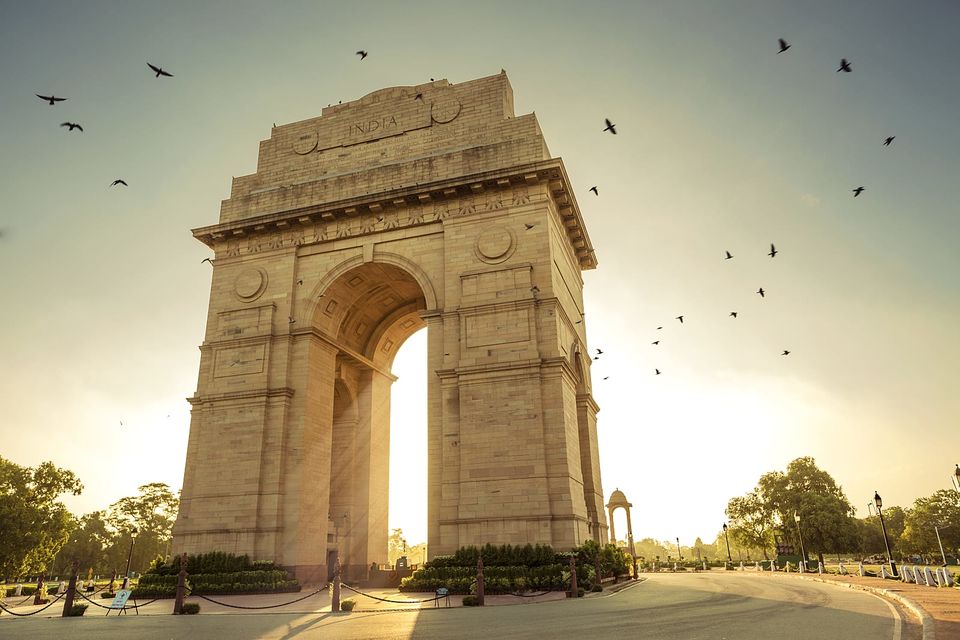 Places in Delhi you must take your date to on your next date.
After one has been to the movies, been to India Gate and Old Fort, it seems like one has exhausted the possibilities of fresh venues for a date in Delhi. Or does it? There is so much more that two people could do while out on a date in Delhi.
Here are some of the obvious and some not-so-obvious places for a refreshing date in Delhi :
1. Fio and Magique, Garden of Five Senses
If a walk on the paths meandering through the garden is not a stimulus for your budding romance, what is? Not just the abundant natural beauty, but the food on offer at the restaurants is also an absolute treat!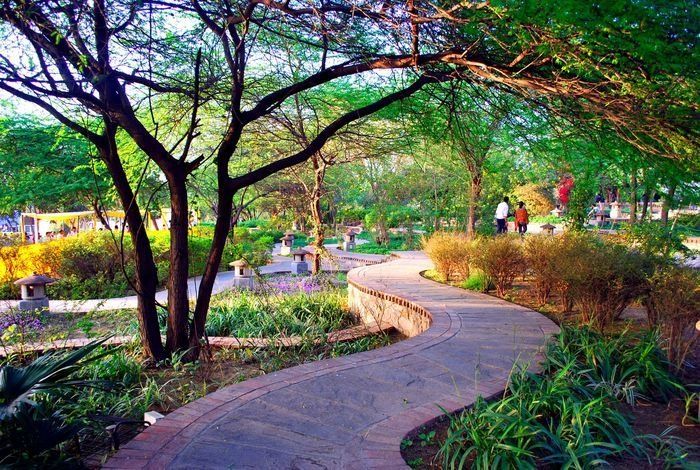 Other restaurants like Magique are also good. A dinner in the candlelit Magique will surely cast a spell on your date.
2. A Walk Around Connaught Place
One of the architectural marvels of the city, the place boasts of a multitude of evergreen specialties like the shake from Keventers and Wenger's pastry.
The best part is that one can grab such delicacies and eat on the go. Privacy for your date conversations!
3. Parthsarathy Rocks, JNU
If you are lovers by nature and lovers of nature, this is the spot for you.
Surrounded by green landscapes, you can enjoy a sunset sitting atop your majestic throne- together!
4. The Fort, Deer Park and Boheme: Hauz Khas Village
The rustic charm of the fort at Hauz Khas, with the beautiful backdrop of the lake, makes it the perfect place for a cosy rendezvous with your sweetheart.
Whether it's the deer and swans, the lush green within the city or the serenity, there's something very romantic about the Deer Park. Beautiful rooftop cafes like Amour offer a delectable array of dishes to choose from while you sit and enjoy the view of the lake with your date.
5. Paranthewali Gali, Chandni Chowk
The hustle and bustle of the market is not the stereotypical venue for a date. But if your love is not the conventional kinds, your date shouldn't be either! Exploring the market with your date can be a treat because it has so much to offer in terms of food and monuments.
6. Mehrauli Archaeological Park
If either one of you is enthusiastic about Delhi, or history, or Delhi's history, you can definitely not give this place a miss!
It is the most densely populated area in terms of monuments. A walk through the park as you unravel the stories of history will reveal much to you about your date.
7. Rose Cafe, Saket
Tucked away in the boring and dreary Said-ul-Ajab locality in Saket, this cheerful little cafe with lovely pastel Victorian interiors is just the place for a quiet romantic tête-à-tête .
8. Indian Mountaineering Foundation, Moti Bagh
If you are adventurous souls this is probably the idea of a date for you. The artificial climbing wall at the center is of International standards. Climbing it together will be quite an experience.
9. Delhi Eye, Kalindi Kunj
Can anything be better than watching the city drive away in a mad rush while you sit next to your loved one? A ride on this wheel will allow you to have the perfect experience on your special date.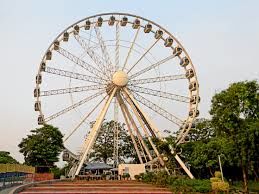 10. Potbelly Rooftop Cafe, Shahpur Jat
Shahpur Jat is swarming with unique and quaint places to enjoy a meal at. The Potbelly rooftop cafe is one such beautiful place where you can enjoy some good food with your date.
11. The Garden Restaurant, Lodhi Garden
The Garden Restaurant offers beautiful seating amid the green canopy to converse with your date. It is touted as Delhi's best alfresco restaurant.
12. Tonino, Mehrauli
The best Italian food in the city and a setting fit for a romantic story is what Tonino in Mehrauli can boast of. Cherie One, Thai High and Shroom are also remarkable places.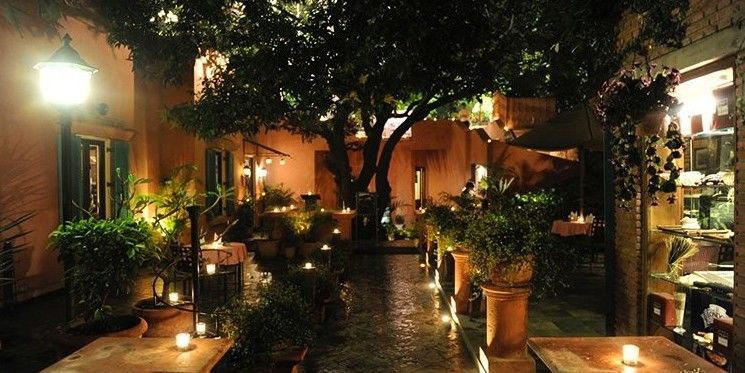 13. SKY Lounge, Connaught Place
A one of its kind lounge set with LED-lit furniture, this is the place for you if you like swanky places. And of course if you enjoy heights.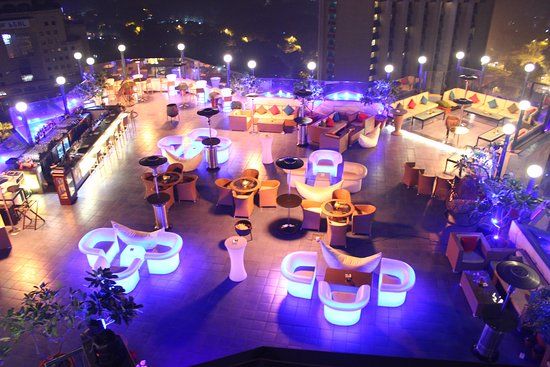 14. Aqua by The Park, Parliament Street
The calm, blue surface of the pool is definitely a great setting for a date. The food on offer is great too!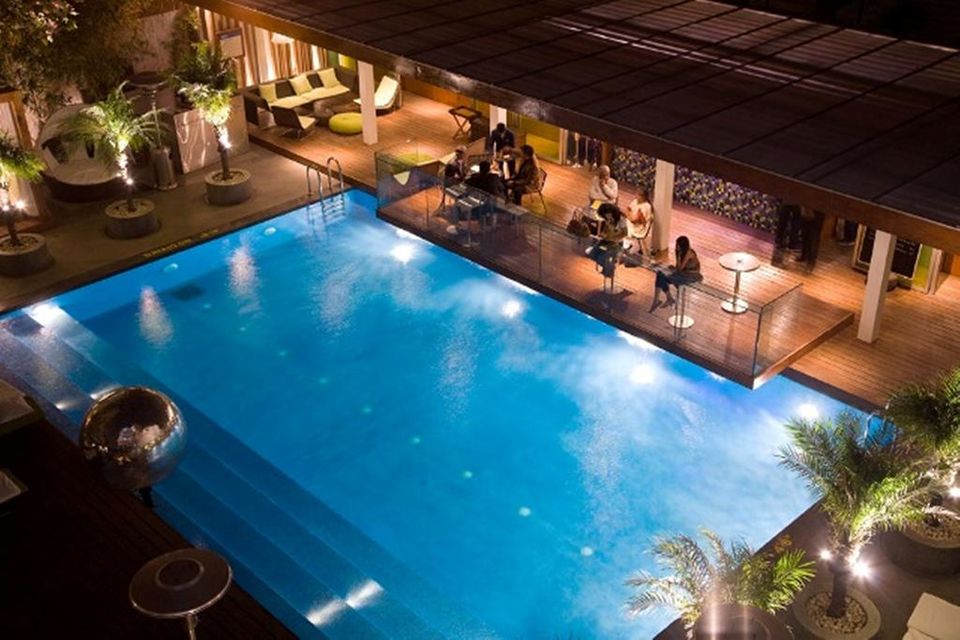 15. Delhi Haat, INA
It is all things Delhi and all things Indian. A stroll through Delhi haat can be quite refreshing for a date. Needless to say, the food stalls shall definitely be a stop.