Every New Year brings along hope, determination and (travel) goals! Take a look at our 2018 Trips Calendar. It concurs with all the long weekends of the year and helps you escape from monotony and realise your #travelgoals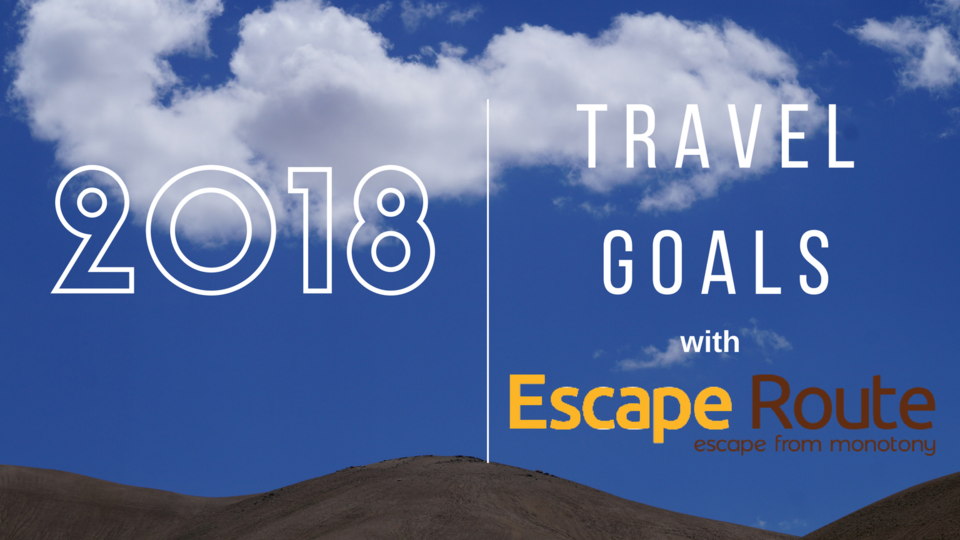 JANUARY - Thar Desert - To the sun and back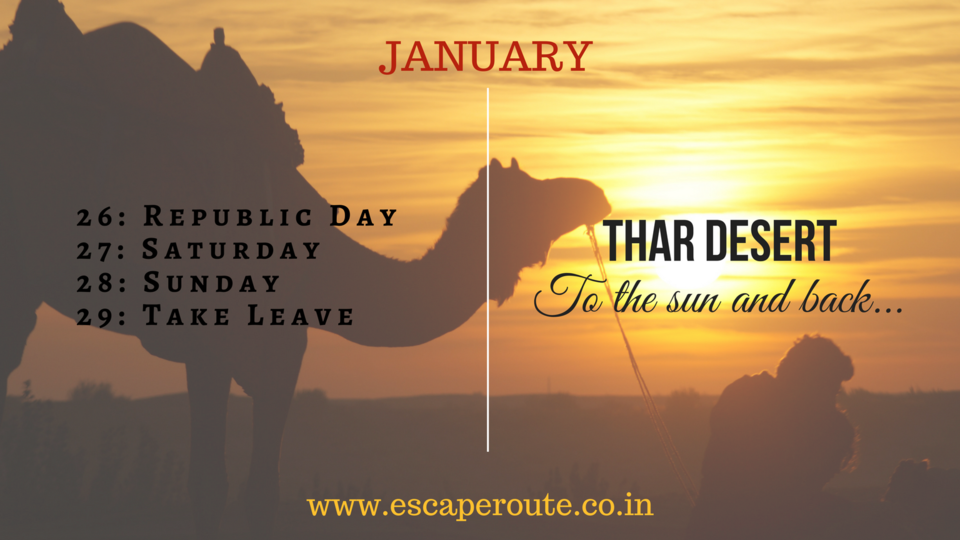 With Jodhpur as our first stop and Thar Desert our base camp for the night, this road trip will kick start the year. Think hot sunny days and super cold nights, and get ready to embrace the extremes and vastness complimented by magnificent sunrises, sunsets as well as starlit skies.
FEBRUARY - Alwarbagh - Celebrate romance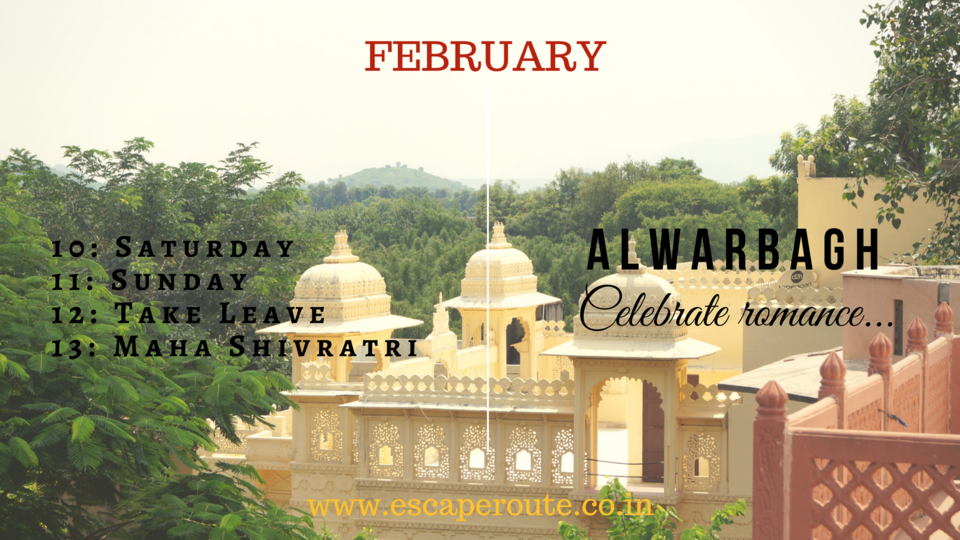 Believing in the legacy that love cannot be narrowed down to a single day, we are taking February as the month of love. The month long lovely festivities include a romantic ride to Alwarbagh near Sariska National Park. We are talking breakfast in bed, candle lit dinner, long walks and much more...
MARCH - Rishikesh - Holi au naturel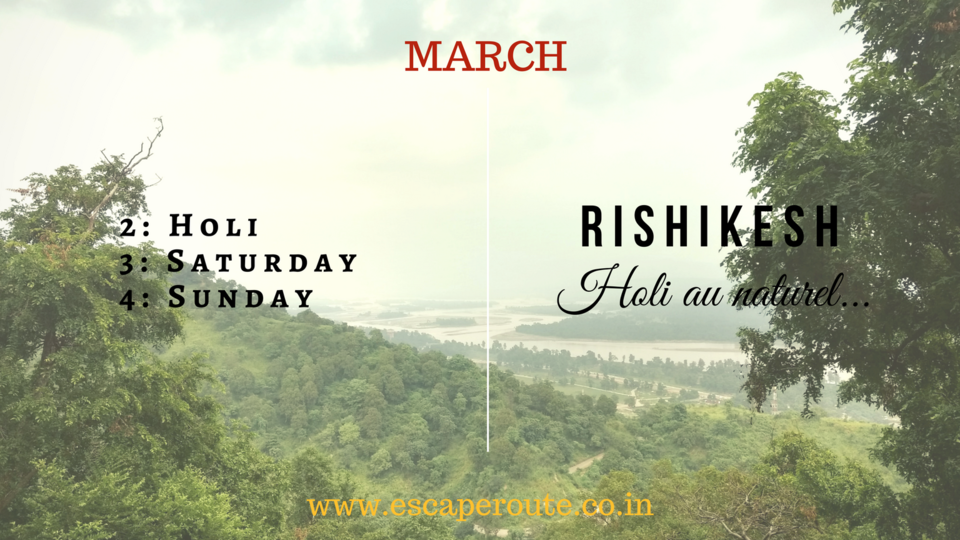 For the festival of colours and water, what better an idea than taking a dip in the Ganges and floating alongside your raft at Rishikesh? That is how we do Holi au naturel and you must have this on your list of 2018 travel goals.
APRIL - Parashar Lake - One with wilderness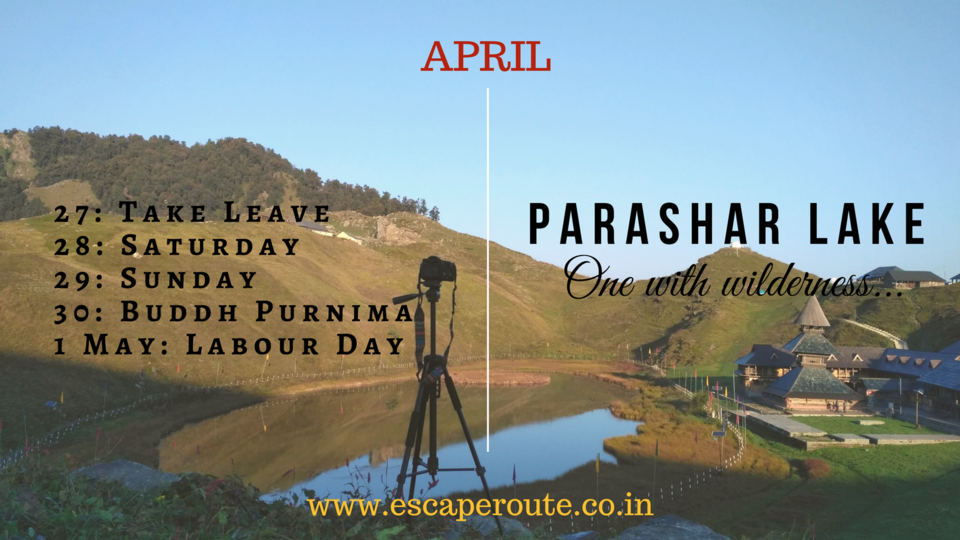 Holier-than-thou and sage Parashara's namesake, this mystic lake has enthralled one and all. This is going to be an adventurous road trip on cruiser motorcycles and 4by4s. And we will be camping next to the lake.
JUNE - Ladakh - Heaven on earth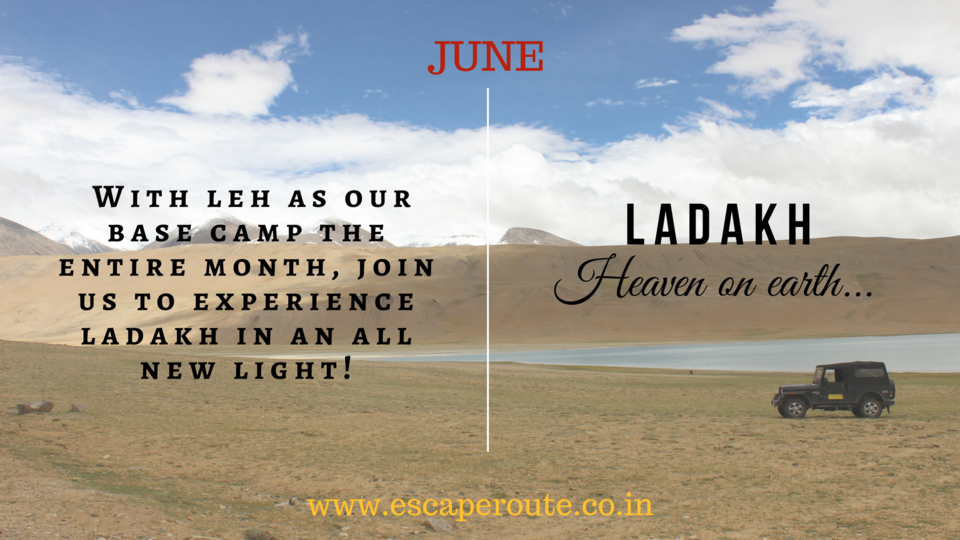 3 Idiots (the movie) might have made it famous, but there is way more to Ladakh than Pangong lake. We go there year after year and still can't get enough of the paradise it is. This time, we are stationed at Ladakh the entire June (hitting the road from Delhi on 1 st June). Join us on the road trip or fly-in to Ladakh and let us help you explore the marvels of India's cold desert.
AUGUST - Spiti - On Top Of The World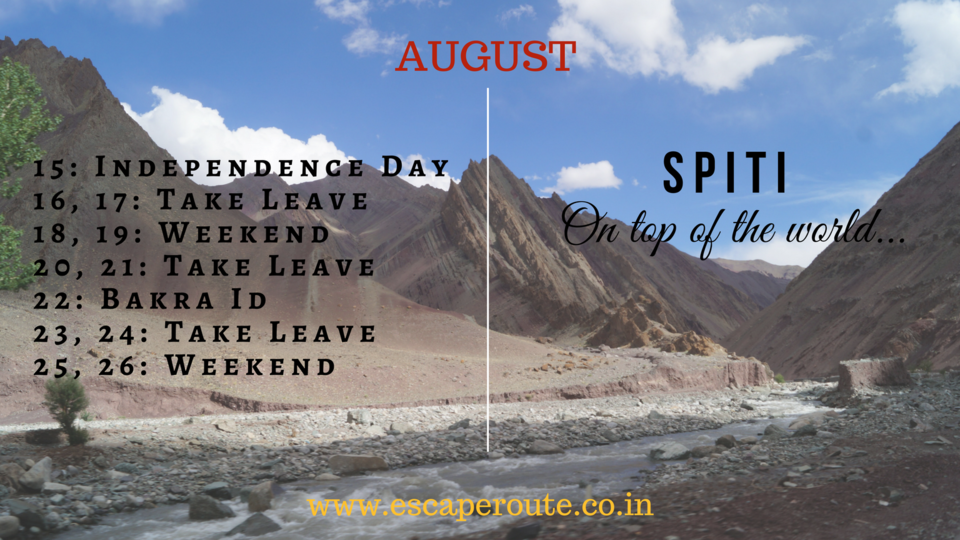 We talked about it first and we will be doing it again. This road trip to Komic, the highest village in Asia, covers it all ─ right from a night's stop at the moon lake Chandra Taal to the way of life at Kaza. Come prepared for a bumpy ride as it can't get any higher (and prettier) than this, at least in Asia.
SEPTEMBER - Rudraprayag - Serenity bound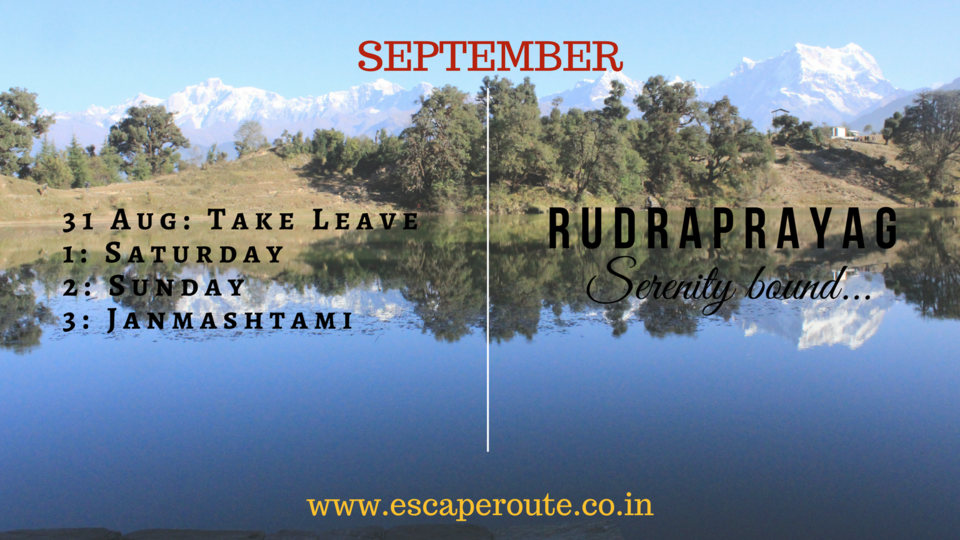 We've talked about the Highs of Rudraprayag before. It is time to experience it yourself with a road trip to the beautiful Rudraprayag along with camping at Deoria Tal and witnessing the mesmerising sunset from Chandrashila.
OCTOBER - Varanasi - And its sanctity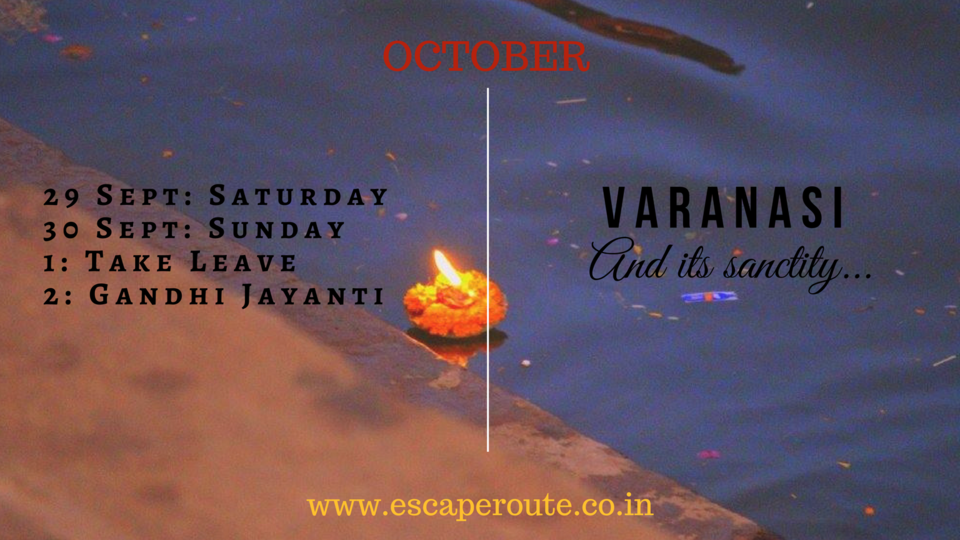 The holiness of the Ganga runs through the streets of the oldest city - Varanasi. They say their lies a mystic charm in its being. It is time we experience it for ourselves alongside the Ghats.
NOVEMBER - Sikkim - For its dramatic landscapes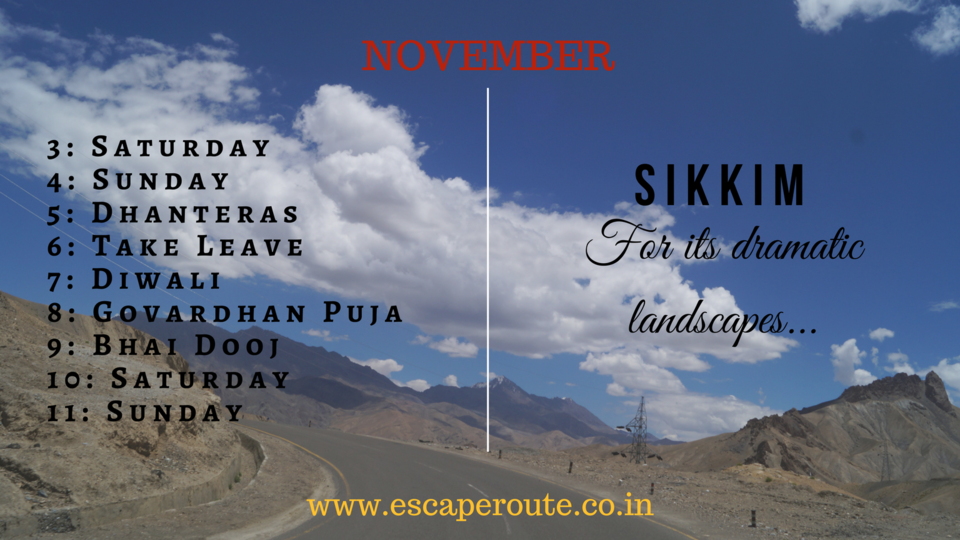 Tucked away in the lap of Eastern Himalayas, Sikkim is picturesque and charming with its lakes, monasteries and simply its rhythm of life. North Sikkim is the place to be if you are looking for serene beauty, gushing rivers, verdant forests or just warm hospitable smiling faces.
DECEMBER - Kutch - Over the horizon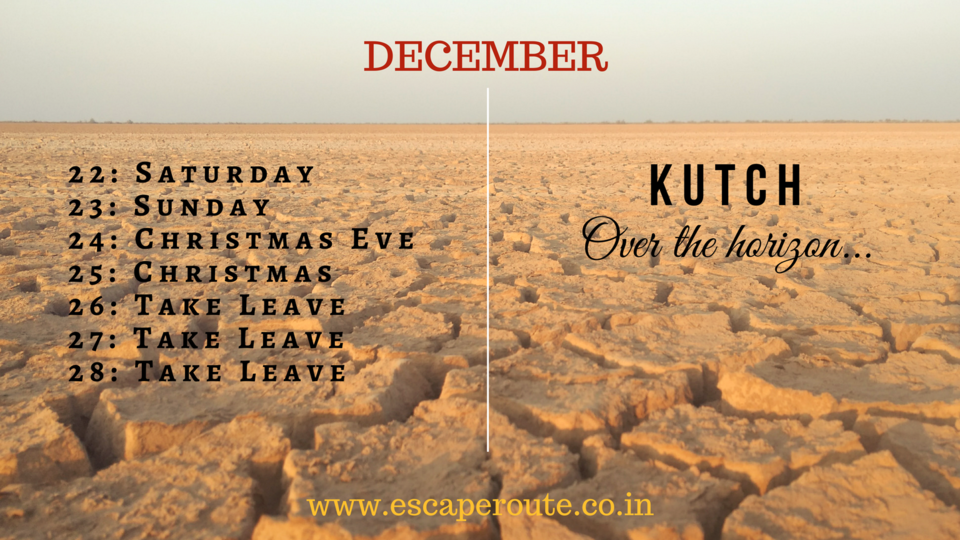 Famous for the Rann of Kutch and the annual Rann Utsav, Kutch holds more to it than meets the eye. It's most special on the night of the full moon and that is when we're going to be there. Come experience it with us.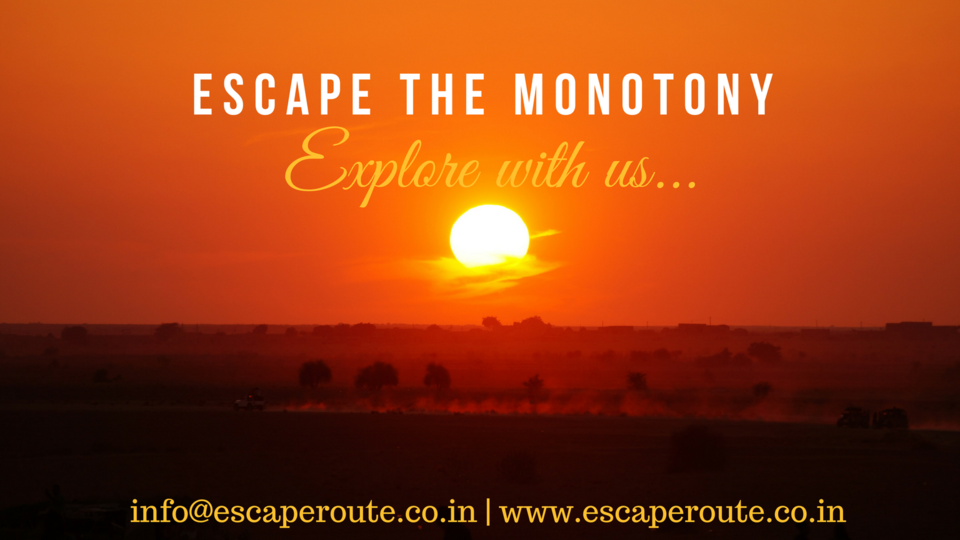 Detailed itineraries to follow. In the meantime, feel free to reach out to us.
Choose your own escape route!