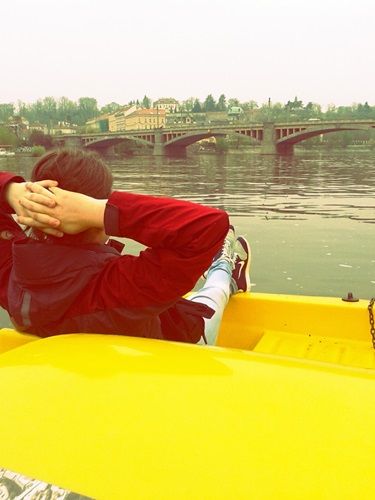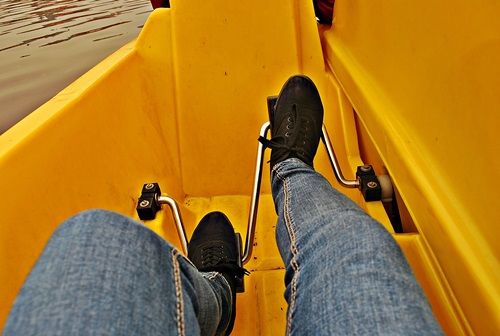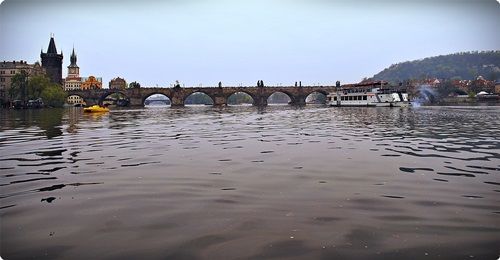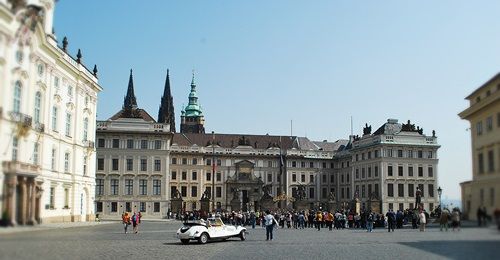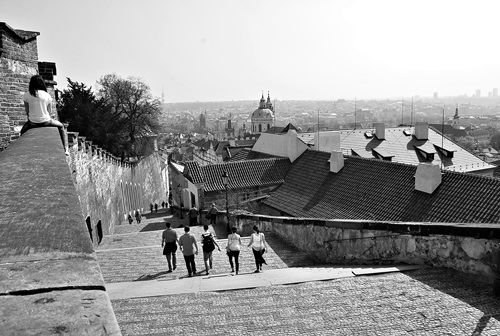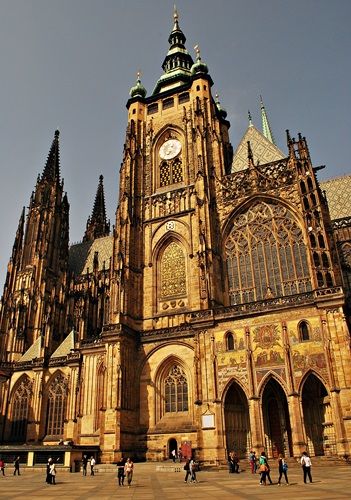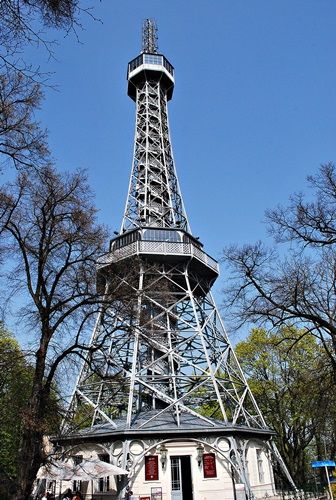 You want to eat all the delicious Czech dishes without feeling guilty? Read about the three following activities, that'll keep you fit while having an awesome time in Prague!
1. Rent a pedal boat:
Rent a pedal boat and pedal on the Vltava River. You can rent a boat at the restaurant Lavka. When you head there from Old Town Square, pass the Charles Bridge and turn right on the next street (Novotneho lavka 1). Go inside and ask for the pedal boats. It'll cost you 200 CZK (7.30 €) per hour for four persons max. You have a certain area on the river where you are allowed to pedal. Take care of the ships which pass the area too.
The restaurant where you rent the boat is also the biggest club in Prague. So if you feel like going out, here you can dance away the calories you ate during the day too.
2. Walk up to Prague Castle and Prestin:
Let's suppose that your accommodation is somewhere close to the Old Town Square as most people stay somewhere in this area, the walk up to Prague Castle will be a good hike to keep you fit instead of catching the tram. Walk across the river Moldau and up the hill on Nerudova Street to the castle district. Visit the Veitsdom church, Prague castle as well as several palaces there. Enjoy the unique view of the city and watch the changing of the guards in front of Prague Castle.
After that you can walk in the direction of Petřín. That's the viewpoint on another hill upon the city. You'll have probably already noticed the tower on the hill beforehand.
Hike up there instead of taking the cable car. The walk isn't very long from the castle. If you are still fit and want to have the best view possible of the city. The entrance is 120 CZK (4.40 €). If you cannot walk anymore, you can also take the lift for additional 60 CZK (2.20 €).
After climbing the tower, you can visit the rose garden or the mirror maze on the hill. Walk back to the centre and have a typical Czech dinner to perfectly end the evening. 
3. Explore the city by bike:
If you like to ride your bike, this tour will be the right one for you. Praha Bike offers a range of diffent tours like a classic city tour (540 CZK), a castle tour (540 CZK) or a beer garden and river tour (790 CZK) among others. If you do not want to take part in a tour but cycle yourself, you can rent bikes or even tandem bikes there. Prices start at 200 CZK for two hours.
Have you already been to Prague and did one of those activities? Which one was or would be your favorite?