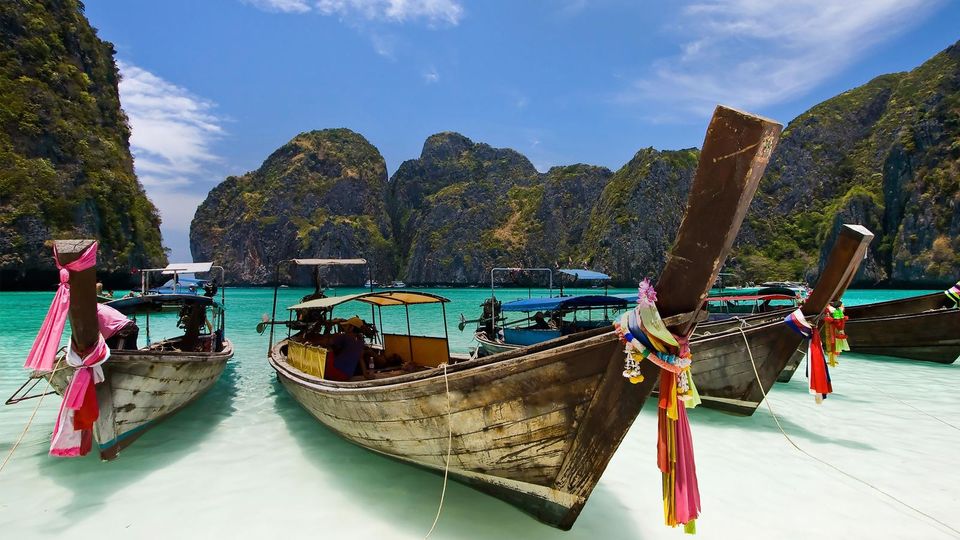 If you don't know where to travel and you want to try something different, we know the answer to all your problems: Thailand. This is the land that will never disappoint you. Filled with smiles, it will easily exceed your expectations.
Even though it is one of the most popular places for tourists from all over the world, people are always excited to see a new face. It is unbelievable that we cannot explain you. The best thing that you can do is to see it yourself. We decided to present you reasons to travel to Thailand.
1. Temples
If you are keen to learn about Thailand, then you have to visit their temples. Thailand is mostly Buddhist country, and temples play the main role in their lives. We recommend you to visit:
• Wat Pho – One of the most beautiful temples in the country. It is renowned and you will be able to see 46 meters long Buddha covered with gold.
• Sukhothai – This particular Historic Park is not just a temple. It is a huge area that contains several palaces and temples. The best thing is that you can wander around on foot or tuk-tuk.
2. You will meet amazing people
Thailand is placed with amazing people. We just have to mention that it is called the land of smiles, and this particular nickname is not here without a reason. The most interesting fact is that you won't see anyone angry. Even discussions, debates and disagreements are conducted by using smile and words. It is their way of enjoying life, and therefore you will enjoy it, too.
3. Culture
Thailand is a cultural country where you can see remarkable things that you will remember all your life. Just when you visit, you can check airporttransferphuket.com in order to feel the cultural designation and to reach any destination you want. Thais believe in ghosts, and that is the reason why all houses have spirit house.
4. Cuisine
Some people come to Thailand just to try their amazing food. It is considered as one of the best in the world, and one of the best reasons why to choose Thailand as your destination. You can go to restaurants, but the ultimate satisfaction is to eat street food that is served from a food cart.
There are numerous noodle bars, local restaurants, and they all taste different. If you want to experience an explosion of tastes, colors, and smells, you have to try their food.
5. Landscapes
The other thing that will give you peace of mind is the notable green area. It may feel like nature in the city, but it is vice versa. A city surrounded by mountains. There are numerous cruises on rafts in order to get across rivers and to enjoy their amazing islands.
Thailand is considered as the top destination from all over the world. You can see different types of people but the spirit of the country is still the biggest. It is the lifetime opportunity that will certainly leave marks and great memories