Half of the fun of travelling to a new place lies in the thrill of encountering the unknown and the unfamiliar. When we visit a well-treaded upon country such as Thailand, however, we already know most of what the country would have to offer–all the beautiful experiences we could have and the things that could go wrong as well thanks to all that we've read on the internet and heard from our friends. But despite that, there are always going to be a lot of surprises including some not-so-good ones.
There is plenty to savour in the "land of smiles" both in terms of all its urban appeal as well as the natural beauty and yet, there is also a lot to be careful about if you don't want your trip to be sabotaged. While most of the locals are friendly and helpful, there is a fraction of them that tries to take advantage of the many many tourists that visit the country. Here's a list of some things that could possibly go wrong in your Thailand trip, so give them a read to ensure none of them actually happen to you.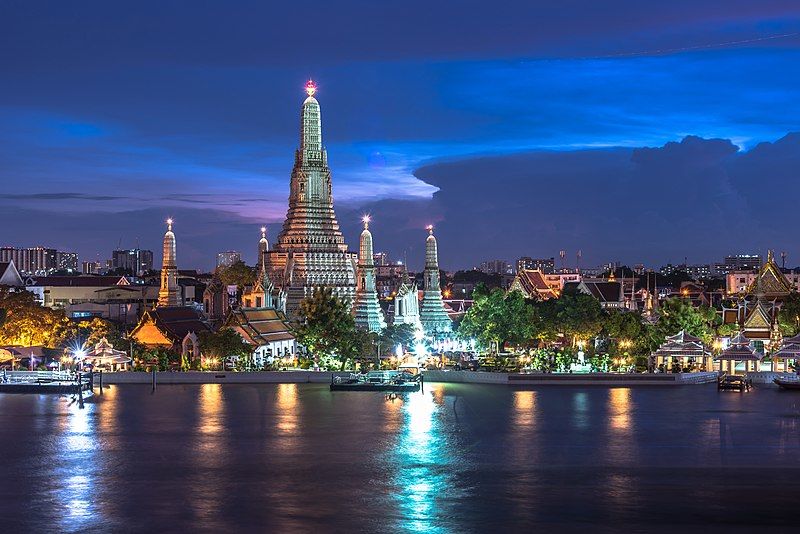 You're better off getting your visa before you get there
The whole visa-on-arrival deal is quite tempting for us as it could be of great help for people who have planned their trip in the last minute or when you don't have the time or resources to get a visa before you get here. But would you be willing to stand in an extra-ordinarily lengthy queue that could take somewhere from one to three hours (or more depending on the number of Indians reaching there at the same time that you do)? And that too, right after you get off a 4-hour long (or possibly more) flight?
What you can do to avoid this : Unless you think you have some incredible patience to deal with these unruly crowds or people, you're a lot better off getting your visa much before you land here.
Make sure you consider the always-heavy traffic on the roads of many cities here
Most of the cities in Thailand – including Bangkok, Pattaya, Chiang Mai and even Phuket are all filled with loads of traffic almost althrough the day. Especially if you're visiting Bangkok, make sure that your itinerary also considers the possible delays that traffic could cause (which could sometimes be up to a couple hours). In fact, according to a survey, Bangkok's been listed as the city with the longest traffic jams.
What you can do to avoid this : Do your research and take roads with less traffic if you're travelling by a taxi or better yet, take the BTS. The BTS and the MRTS are quite easy to use and helpful in getting you from one place to another real quick.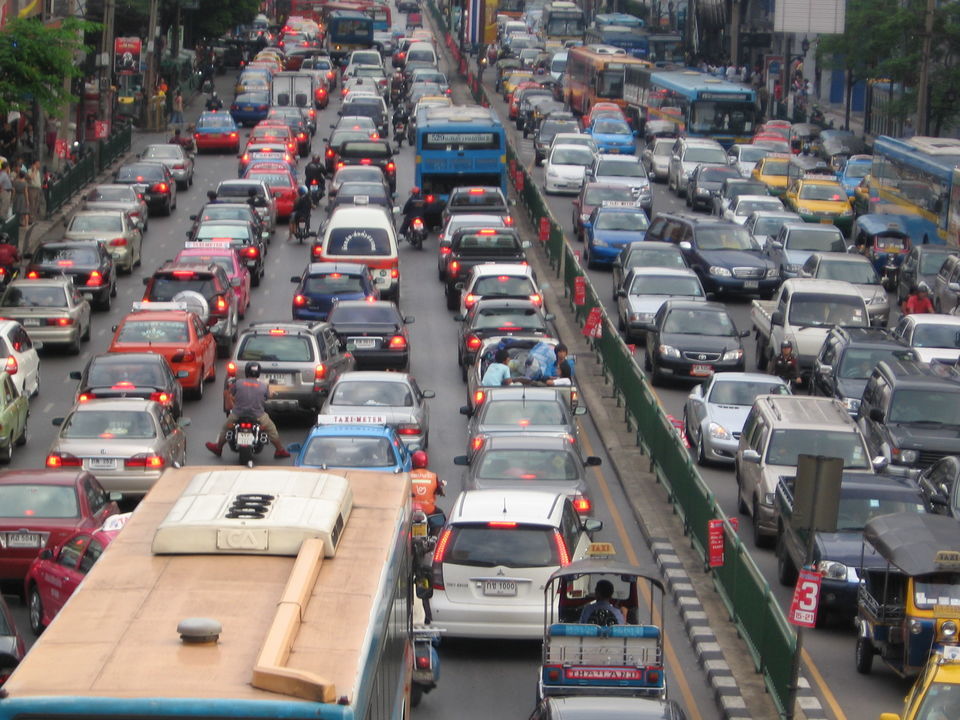 Don't forget to haggle
Thailand is one country which has a whole of tourists through the year and the vendors in all the street markets you're going to visit will know if you're one and sell you things for double and sometimes many fold more than what they cost. Bargaining is quite normal and you would be really surprised at how sometimes, you can actually get the vendors to give you stuff at nearly half the price. This applies to tuk-tuks and taxis as well.
The tuk-tuk drivers may not always be trustworthy
The much-hyped tuk-tuk experience is sure worth it, but it is important to consider all the negative experiences people often say they have with the drivers. They tend to overcharge you if you are completely unaware of the prices in the area. It is best not to take tuk-tuks on lonely roads late in the night as there have also been many reported incidents of them robbing their customers. Also, make sure you know your routes and have your GPS switched on as it is not uncommon for the tuk tuk drivers to take you on really lengthy rides just for the money.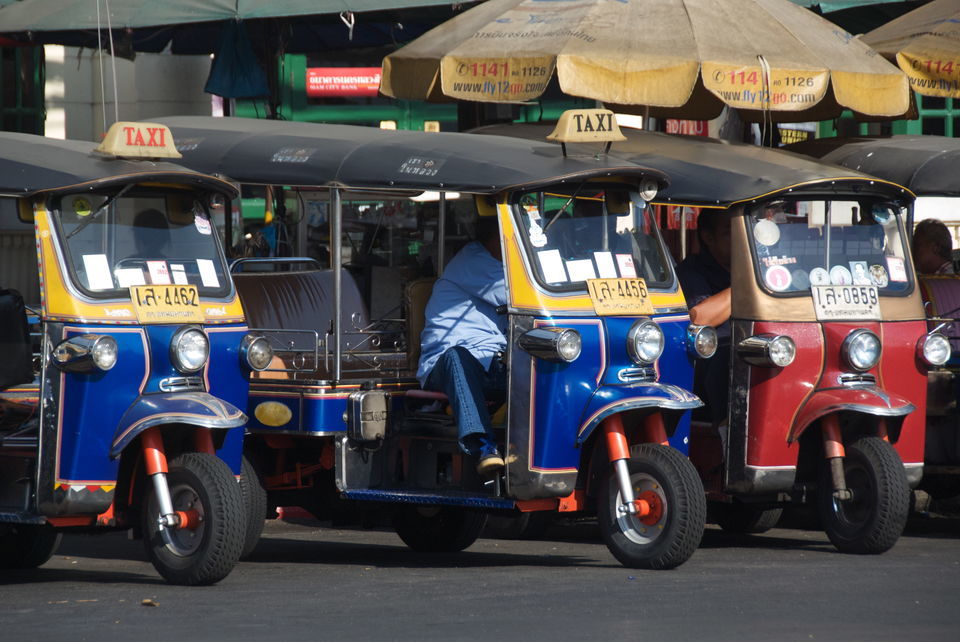 Prepare yourself for the really hot weather
Being a tropical country, the weather in Thailand can get incredibly hot, especially during the summers. So if you're planning a summer get away to Thailand, especially at the beach cities and islands, you must make sure that you keep yourself hydrated and take enough precautionary measures so as to not get a sunstroke as that is very likely to ruin your holiday.
Note that the temples have a dress code
A lot of tourists are unaware that the temples and Wats of Bangkok have got a dress code and need their men and especially the women to dress up as per the code. Their basic rule is that whatever you're wearing should cross your knees and covers your shoulders and if it doesn't, you will have to buy clothes that are put up for sale outside most of these temples for this very purpose.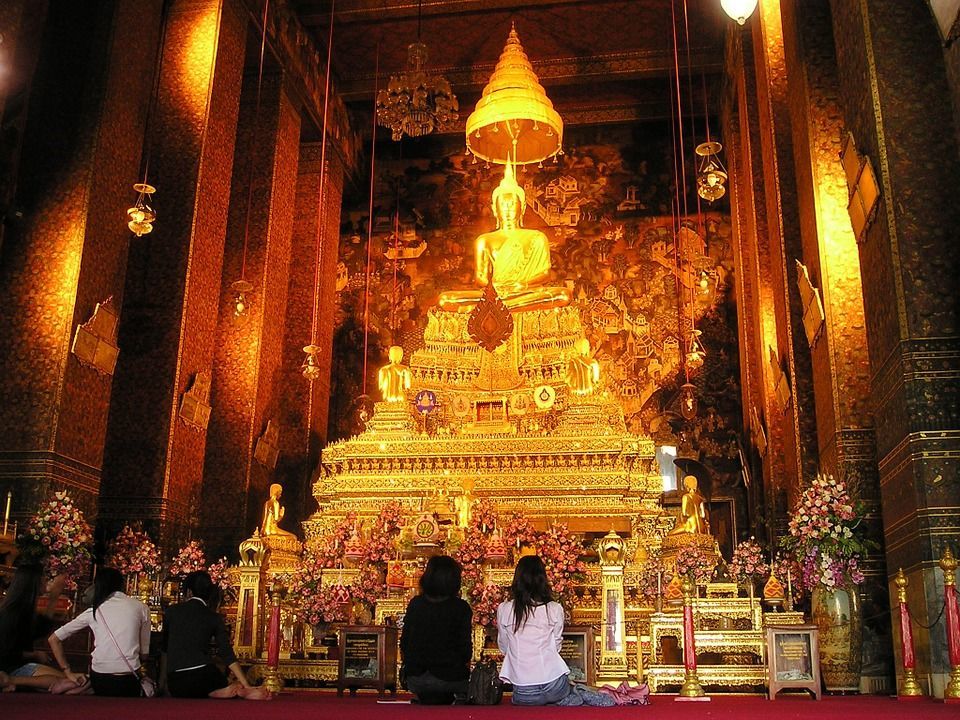 Don't always trust your taxi drivers
When it comes to taxi drivers and tuk-tuks, don't really believe everything that you hear from them. They could sign you up with tours and trips that are way expensive than they're supposed to be. Do your research completely before you go anywhere and pre book your tours and trips so that there is no scope for locals to cheat you as you will be well-informed and well-equipped with everything.
If you are renting a car or bike you should be careful...
Many a times, renting a car or bike in Thailand can be an easy way to get around. However, you should remember a few things while you are doing this – make sure that you have your license, beware of the unruly traffic on most of the roads and make sure that your vehicle doesn't get even the slightest scratch as it is likely that they may charge you quite heavily for anything that happens to it.
Thailand's a shopping paradise, so make sure you don't lose control!
From the many many street markets to the malls and the stores there's a whole lot to shop for in Thailand and since everything's so much cheaper than back home, you're sure to lose control. Make sure you have enough cash on you while you shop as most of these places can't use card and yes, don't over-spend as although it might seem tempting at the moment, you may very well regret it later!
Have you been to Thailand? Got some pointers on how to make your trip to the country a great one? You can share them here.
Get travel inspiration from us daily on Whatsapp. Click here to start.
Frequent searches leading to this page:-
Thailand honeymoon package cost, Thailand tourism honeymoon packages from India, Thailand tourism cost, Thailand holiday packages for family, Thailand tour packages from Delhi, Thailand tour package from India