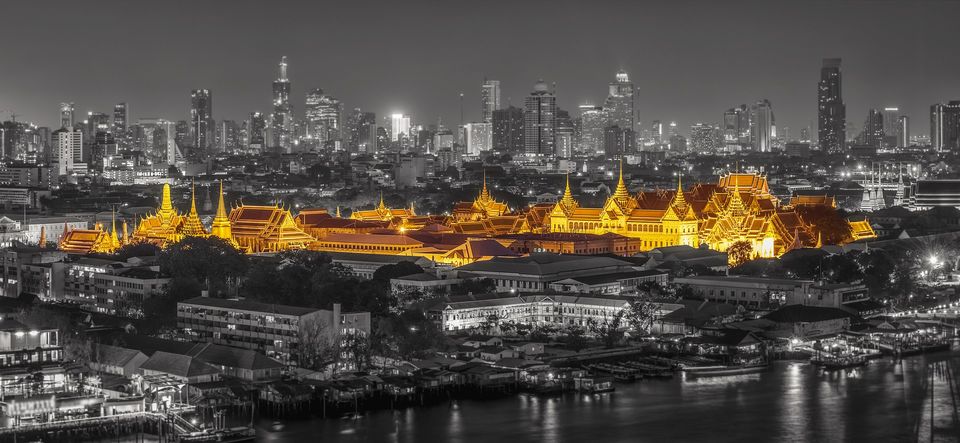 Thailand Travel Guide 2020 | Indian Travel Guidance for Thailand
Thailand is the travel hub of Southeast Asia. It is the land of beautiful beaches, water sports, half moon parties, luxury resorts, delicious food, and much more. A trip to Thailand is perfect escape for beach bums and leisure seekers. It remains one of the most vibrant and beautiful places I have ever visited. Often referred to as the "land of Smiles," there is so much to offer travelers in this beautiful and bustling country.
It is the most visited country in the region and with good reason. When you hear the name "Thailand" you already thing about beaches, beauty, jungles, and food and your thoughts are spot on. With its lush jungles, famed beaches, world class diving, amazing food, friendly and cheap prices, Thailand is my favorite country in the world. A country that's safe, cheap, travel friendly and close proximity to India what more does one want?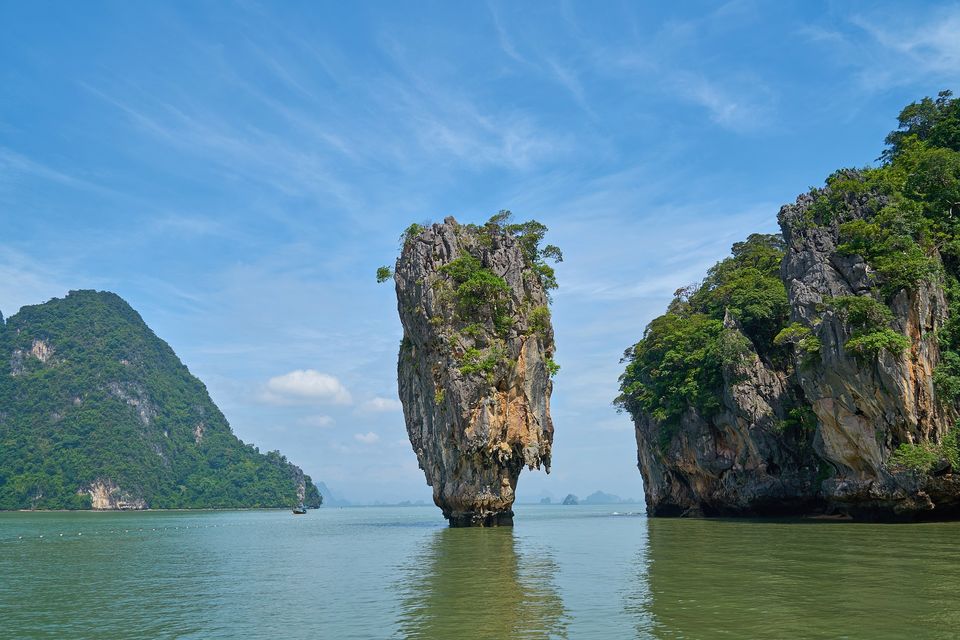 It's is an easy country to travel and you can meet lot of other people there. Thailand has a lot of offer to travelers – no matter your budget. You can backpack Thailand here on a limited budget or you can live the luxurious travel life in fancy resorts on the beach.
This country has something for everyone. Let me tell you all the useful tips for travelling from India to Thailand, especially if it's your first time.
Quick Facts
Language: Thai
Currency: Thai Baht
Internet Access: Wifi is widespread. Internet cafes common in tourist centres.
Tourist Information: Tourist Authority of Thailand (www.tourismthailand.org)
Safety: I consider Thailand to be one of the safest destinations for all kind of traveler whether solo or family.
Reach out my Blog TrippersTale.com
Best Time to Visit
The best time to visit Thailand is in the dry season. From November to April, temperatures are cooler and you can expect picture perfect days for outdoor activities. The only downside is that it's also Thailand peak tourist season. Flights and accommodation prices increase and the beaches in phuket and krabi will be full of people. If you want to avoid the crowds plan your trip to Thailand between May to October.
Packing Essential
• Light wash and wear clothes
• A pullover or jacket for cool mountain areas, Slip on shoes, slipper or sandals
• A small torch, hats, waterproof money, passport container, Sunscreen
• Carry Shirts or tops which are fully sleeved and trousers or pants that cover the ankles to be worn while visiting temples
• Swimwear
• Small Medical Kit
8 Thailand Travel Tips
Today I want to share with you a list to things you should know before going to Thailand. I was aware of some of these before I arrived in Bangkok, while other was more of shocking surprise once I got there. Here are my 8 tips for all first time travelers to Thailand.
Carry Cash and Card
Carry both cash and card while travelling to Thailand. You can withdrawal money directly from the ATM at Bangkok' Suvernbhumi airport after you land. Withdraw enough because there is a surcharge of 150 Thai Baht per transaction. Moreover if you go sightsee it will be easier if you have cash on you to pay for taxis, food, water sport activities and food.
Avail Visa on Arrival
Passport holder of many countries enjoys visa exemption when they enter Thailand. Other can apply for a Thailand e –visa to speed up the process. Thailand economy majorly run on tourism and thus the country ensure a hassle free visa process for a number or countries including India.
Learn a Few Thai Words
English is widely spoken in most of the popular tourist destinations in Thailand. However as you move around you may encounter problems communicating with locals. Learn some basis Thai pharases especially "Thank you". Women can say "kapkunkaa", and men can say "kopkunkhap". For easier communication use translation apps or phrasebooks,
Dress Appropriately
One of the very crucial tips for travelling from Thailand to India is to remember on standard rule, always cover your shoulders and you knees. This is because many cultural sites and major museums don't allow people they consider dressed inappropriately on the premises. You don't want to offend with your dressing so avoid wearing see through clothes and leave your beachwear for when you get in the beach.
Take Metered Cabs Only
Metered cabs found across most cities in Thailand especially in Bangkok. Make sure that you use metered cabs only when it comes to transport and not ordinary cabs.
Avoid Talking About Royal Family
Don't talk about the king. Seriously not a word, Thai royal family is revered for it has united the country during tough times. Because of this any negative talk about the monarchy is prohibited. Engaging in such talk can land you in a Thai prison.
Watch Out for Scammers
Unfortunately many tourists have been conned while enjoying their vacation in Thailand. Bangkok for example has a well developed network of scammers who sell fake jeweler and nonexistent tour tickets. Many travelers get scammed in Bangkok's Patpong Street when they decide to watch the infamous "Ping Pong Show". Be particularly careful when dealing with tuk-tuk drivers who are known to scam tourist.
Transportation
Take tuk tuk during the day and taxis at the night. Taxis are more comfortable but tuk tuk gives you better view and both are terrifying.
Reach out my blog TrippersTale.com
Read More - Thailand Visa Guide for Indians