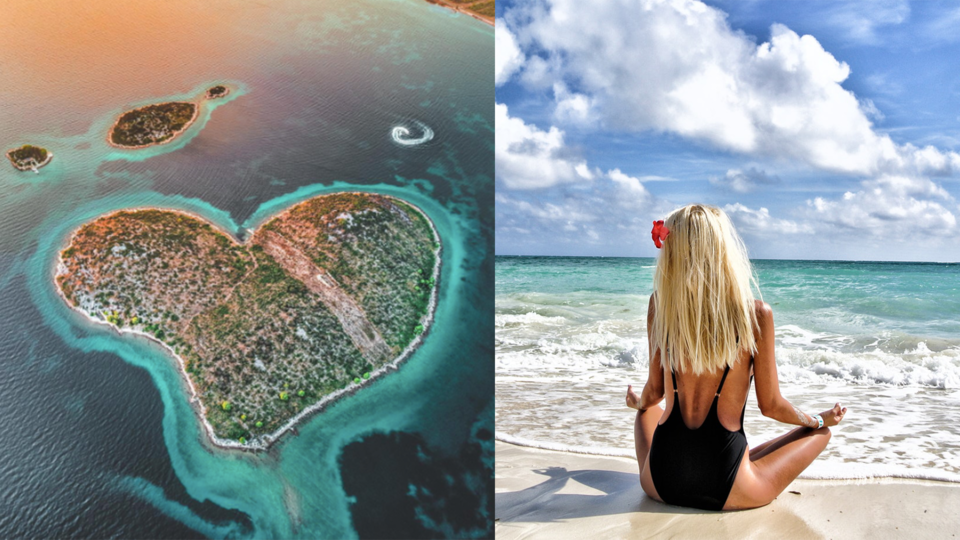 No matter which part of the world you are in, nature and its creations are something that will always manage to amaze you. Islands, for instance are more often than not associated with just white sand beaches and sun beds. However, a simple birds eye view of these same islands is all it takes to open up a whole new perspective. An aerial view truly shows how nature is always perfect in its creation and sometime, even artistic!
Here are nine such uniquely shaped islands around the world that are guaranteed to leave you stumped:
Where: Adriatic Sea, Croatia
Located a few miles off the coast of Croatia, Galešnjak is one of the very few naturally occurring heart shaped islands in the world. Owing to its unique shape, Galešnjak is also commonly referred to 'Lover's island', attracting couples from different parts of the world.
Where: Galápagos, Ecuador
The largest island in Galápagos Islands, Isabela is a haven for luxury seekers and wildlife enthusiasts. The island offers an exciting range of attractions which include luxury resorts, white sand beaches, exotic birds and a rich marine life amongst others. And of course, there's the prime attraction — get an aerial view of Isabela and you'll witness a beautiful seahorse right in the middle of the sea!
Where: Adriatic Sea, Croatia
Despite a surface area of merely 0.14 square kilometres, Bavljenac is easily one of the mysterious islands in the world. The Croatian island boasts of about 24km of criss-crossed drywalls built by locals to improve vegetation on the remote island. All these years down the line, Bavljenac is uninhabited but what remains are these handmade walls which when seen from a top angle, resemble a giant fingerprint, generating immense mystery in the process.
The smiley faced trio of Manukan, Mamutik and Sulug islands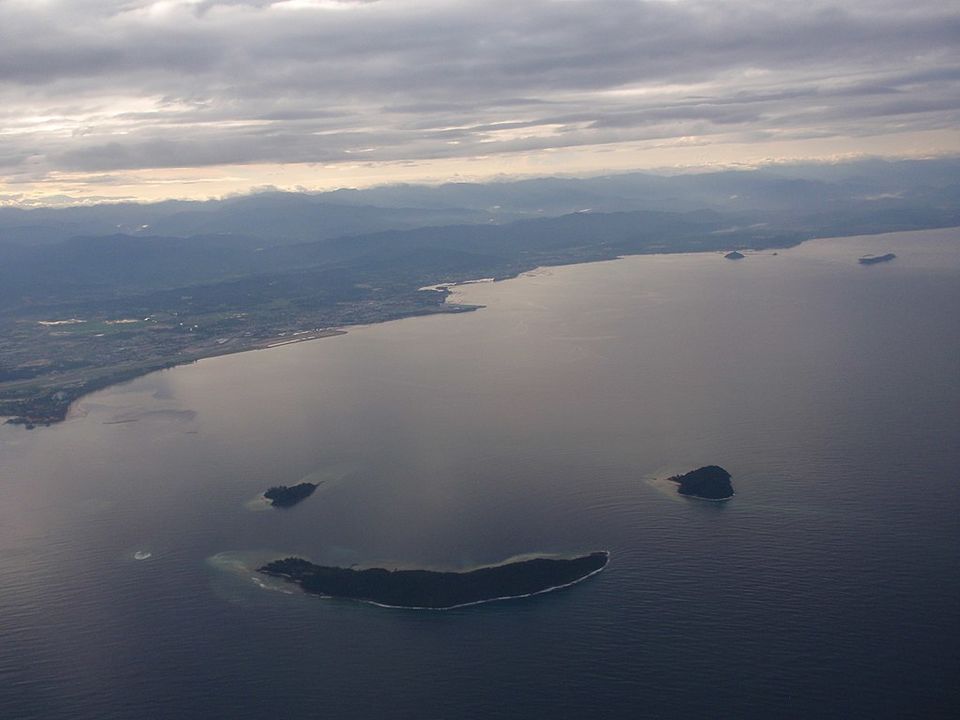 Where: Tunku Abdul Rahman National Park, Malaysia
A group of three Malaysian islands, Manukan, Mamutik and Sulug greet flyers with a wide smile that is unlike anything you're likely to come across. The islands are a part of Tunku Abdul Rahman National Park, Malaysia's first marine national park which makes them completely accessible.
The Maldivian Human Eye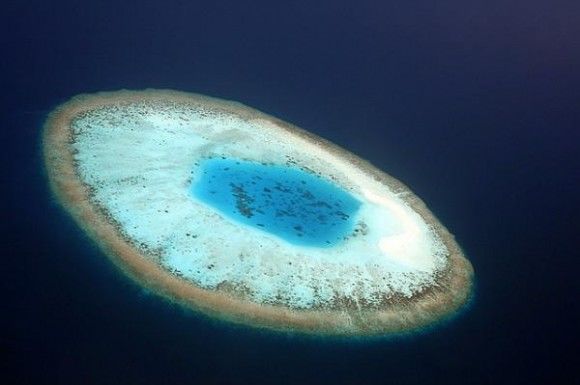 This unnamed piece of land off the coast of Maldives is nature's marvel, to say the least. The coral reef, as unreal as it may sound, resembles a human eye with all its intricacies, including retina and iris!
Where: Off Flores Islands, Indonesia
While Indonesia's Flores Island is a great place to spot dolphins, a few miles off its coast, dolphin spotting gets a whole new meaning. A beautiful coral reef just off the coast of Flores bears striking resemblance to a dolphin jumping out of water! The reef makes for a surreal visual, one that is bound to stay etched in your memory forever.
While Spartly Islands are a group of more 750 islets, reefs, cays and islands jointly occupied by China, Philippines, Taiwan, Malaysia and Vietnam, it is the oddly shaped boomerang atoll that attracts the maximum attraction. The boomerang is best viewed from a Manila to Kuala Lumpur flight. To make things even more interesting, the flow of current and the season also determine how exactly the island looks!
Where: Huvahendhoo, Maldives
A favourite amongst beach bums, Huvahendhoo Island is best known for its white sand beaches, luxury resorts, sea side bars and a laid back way of life. It is however, a birds eye view of the island which reveals its most interesting characteristic. Huvahendhoo, with its partial green cover, actually resembles a face mask straight out of a Venetian carnival!
Where: Krabi, Thailand
A 30 minute boat ride from the popular tourist destination of Krabi gets you to one of Thailand's most unique islands, Ko Kai, also popularly known as Chicken Island. The small island is best identified by its peculiar rock formations which resembles a chicken's head and neck. Ko Kai is a favourite amongst tourists and photographers who flock here to capture its beautiful shape on their cameras.
Ever explored an island that deserves a spot on this list? Where was it and what was the entire experience like? Click here to share your travel stories with the Tripoto Community. Don't forget to check out Tripoto's YouTube channel for insane travel videos that are guaranteed to fill you up with wanderlust!