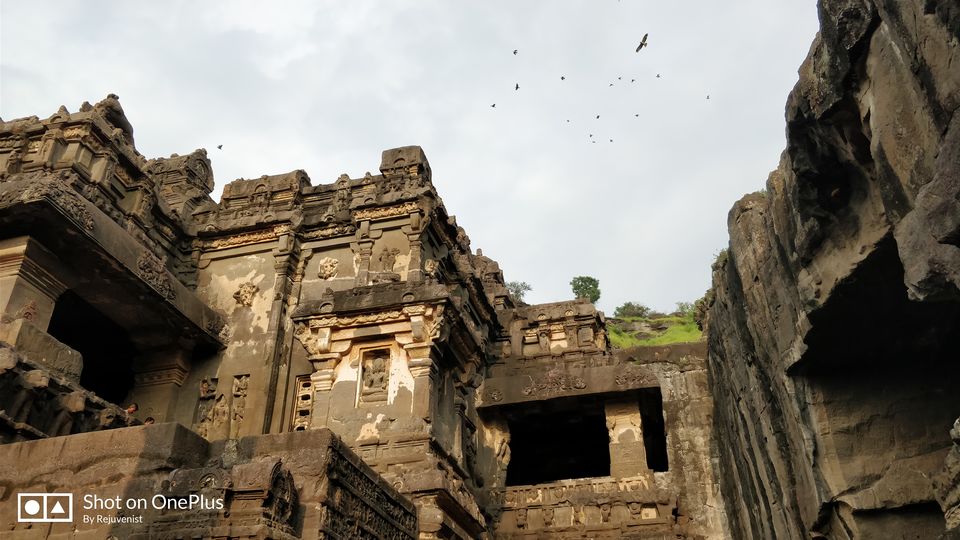 Time is a fabric from which nature weaves a story where wars are won and lost, empires rise and fall, civilizations flourish and crumble and such is this fabric that these stories become history. History become legends. Legends become myths and some places that should not have been forgotten are lost and buried in the sands of time.
While nature did not intend for them to be found, mankind had plans of its own. Some secrets that should have been forgotten, were not.
The Greek, the Indian, the Egyptian and the Roman civilizations were among the earliest known settlements. One such bygone settlement happened to be in ancient India in the Indus Valley. While it is a known fact that this civilization was erased, there are claims they were as advanced as us in their ways if not more.
Down below, we shall chronicle five historic places in India that were unearthed over the last century. Places shrouded in speculation with stories that can change the course of our history.
1. Kalibangan
A city whose name translates to 'Black Bangles' in the local tongue, this primitive city perched on the riverbanks of Saraswati in Hanumangarh, Rajasthan was not only an agricultural hub but also a commercial one. Kalibangan was a significant find because it was supposedly the provincial captial of the Indus Valley civilization. It was originally discovered by Luigi Pio Tessitori, an Italian Indologist while he was researching arcane Indian texts. Artefacts fashioned from Terracota, well-muddied streets and fortified citadels are symbolic of its rich artistry and famed precision. The fire altars found at the site serve no purpose but to indicate that its indigenous population worshipped the Goddess of Fire.
Founded around 3700 BC.
Abandoned around 1750 BC.
Reason: Rivers dried up.
Discovered around 1900s
Things to do: Explore the remains of this once thriving city within the halls of Kalibangan musuem. Walk through the excavated site accompanied by a guide or an archaeologist. Learn a great deal about its town-planning, architecture, pottery pieces, fire altars, burial grounds, mounds and excavation methods.
How to get there: By rail, the closest station is Bikaner 205 kms away. By car, Hanumangarh is the closest town 28kms away.
2. Lothal
Another unnerving name that eerily translates to Mound of the Dead in the local tongue, this mysterious UNESCO nominated site sits near the village of Saragwala in the Dholka taluka of Ahmedabad district in Gujrat. What was yesterday a cradle of trade, a textbook lesson in designing underground sanitary systems and an exuberant hotspot for fine pottery, is now rubbles and ruins.
Founded around 3700 BC.
Abandoned around 1900 BC.
Reason: Floods
Discovered around 1954 CE.
Things to do: Take a stroll among the tragic wreckage and revel in the wonders of what it once was. Travel back in time by examining the exhibits in the Lothal museum. Visit the ancient dockyard, the acropolis, the lower town, the bead factory, the warehouses, and the drainage system. Also 5 kms away from Lothal is the Utelia Palace, built around the turn of the century. A palace reminiscent of the Indo-Saracenic architecture with a stunning view of the Bhogavo river.
How to get there: Board a train from Ahmedabad to Bhurkhi and a bus from Bhurkhi to Lothal.
Look no further if you're looking for a palatial stay.
3. Dholavira
Nestled in the Rann of Kutch, Dholavira would have easily ranked as the grandest city throughout the Indus Valley given how well endowed it was with resources and capable people. Known locally as Kotada Timba, this once exquisite, rich and humungous city is now reduced to decadence and decay. Truth be told, its excavation revealed more about the Harappan way of life than any other city. It shone light on Dholavira's monumental structures, aesthetic taste, surgically precise water-harvesting system which they pioneered, effective trade routes and what could have been the world's earliest signboards inscribed in Indus script.
Founded around 2650 BC.
Abandoned around 1450 BC.
Reason: De-urbanisation
Discovered around 1967 CE.
Things to do: This is your chance to connect with our illustrious past and marvel at the things our ancestors pioneered from bellowing horns, Terracota seals, ornaments, vessels and animal bones to informative signboards. I am sharing the number of a local guide who show you around the site.
Deepak Sanjot: 9909791833
How to get there: About 6 hrs. from Ahmedabad and 4 hrs. from Bhuj. Nearest airport is in Ahmedabad and the nearest rail station, in Bhuj.
The Dholavira guest house hosted by the Gujrat tourism board is the about the only choice to stay.
4. Nagarjunakonda
This panoramic island also colloquially referred to as Nagarjuna hills can be found off the beaten path in Guntur district, Andhra Pradesh. A megalithic site of buddhist ruins that was once the stronghold of the Ikshvaku Dynasty (Lord Ram's lineage), cultivated profound artists and builders under the patronage of buddhism and brahmanism. Buddhist and religious scholars alike have taken an interest here because it housed more than 30 viharas, pillared buddhist-bhikku style monasteries to provide refuge and shelter to visiting monks. Moreover history postulates that the buddhist university established here garnered worldwide recognition attracting students from faraway lands like Burma and China.
Founded around 225 CE.
Abandoned around 325 CE.
Reason: Terminal decline and neglect
Discovered around 1926 CE.
Things to do: Do you mean besides walking past Mahastupas and sacred sculptures, gaping at relics brought over personally by Buddha from Ceylon, entering the jaws of the murky Undavalli caves, revelling in the glory of buddhist vista and jaw dropping monuments? If that's not enough, the museum should let you peer into your past.
How to get there: The nearest airport is in Hyderabad at a distance of 150 km from here, the nearest railway station, is Nalgonda on the Hyderabad-Guntur line and the road between Hyderabad and here is well connected.
Here are a handful of places to stay.
5. Pattadakal
Picture an eclectic fusion of dravidian(south India) and nagara(north India) architecture that cuts through the erstwhile dichotomy in India. That's Pattadakal for you. Comfortably resting amidst the sandstone mountains and the Malprabha river valley in Karnataka, this Chalukyan city is a treat for sore eyes. Being the holy place it was, most of the edifices you'd see here are stone temples raised as an ode to Lord Shiva and a few Jain monks. Moreover, the government's immaculate restoration and preservation efforts make them a sight to behold even today.
Founded around 700 CE.
Abandoned around 1700 CE.
Reason: Invasions and incursions
Founded around 1900 CE
Things to do: Get a taste of the Aryan culture in the row of hindu and jain temples like the Virupaksha Temple commissioned by Queen Lokamahadevi to commemorate the victory of her husband Vikramaditya II over the Palavas. Pattadakal also organizes an annual nationwide classical dance fest in January.
How to get there: Closest airport is in Bangalore 514 kms away. Closest railroad station is in Badami 20 kms away. State Highway 14 links Badami with Pattadakal.
There are plenty of hotels in Badami but The Heritage Resort is the one I would recommend.
COUPLE OF POINTERS:
There is no ideal season as such but visiting these sites between October and March is advisable.
For more information, visit The ASI (Archaeological Survey of India).
Happy exploring!