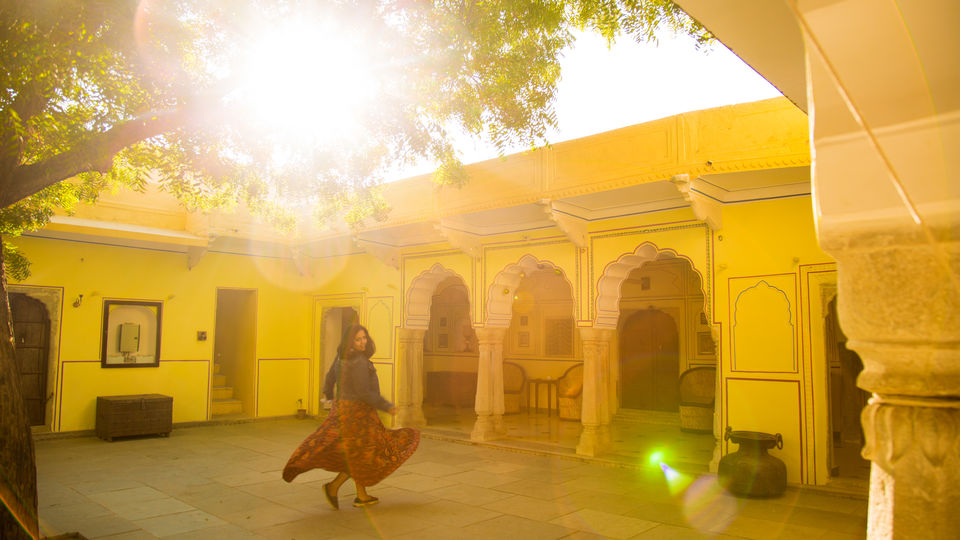 All of us at some point in life have hated history and geography. Sitting in front of a book, a classroom and very bored classmates who yawned at the very thought of a 1-hour lecture about how the British invaded India, how they set up a company etc. I was just the same. Hated every little bit of history and geography.
10 years later, I recently went to a homestay in Ooty which was built during the British times. An old house with a character which was built in 1865. The architecture of this house was very different from what we see nowadays. The house had thick walls, all rooms having functional chimneys. Wide corridors and huge glass windows. There was beautiful lawn laid out in front of the house. A place for a stable and an outhouse. The house was surrounded by a lot of trees which looks like a mini forest. Like a lot of you may know, Ooty was once an upon a time a British colony and this house was one of their projects. The whole feeling of being canvassed amidst a heritage home from the colonial times makes you feel oddly nice.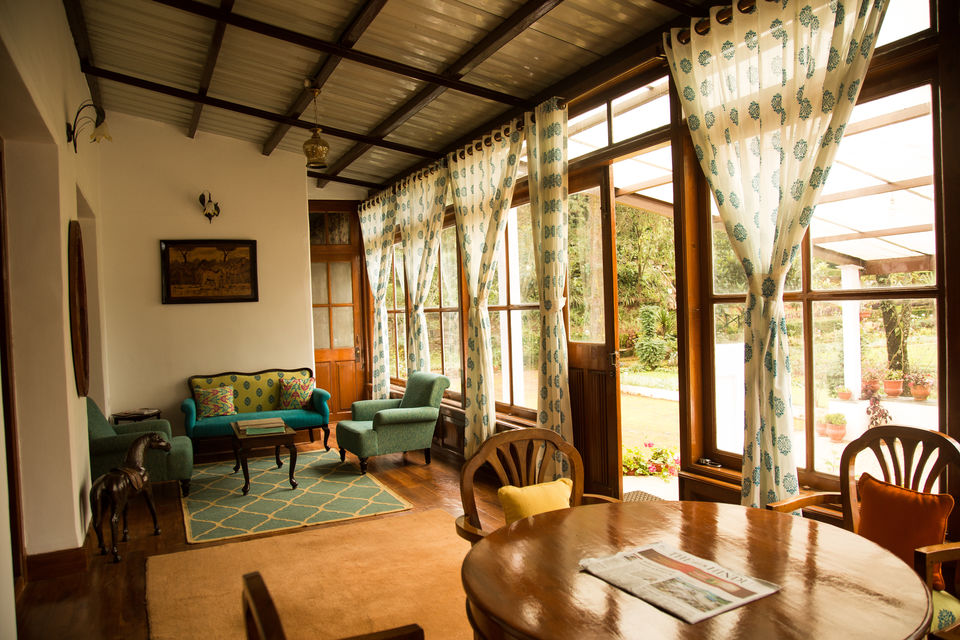 After this particular staycation at this villa, I've started looking out for heritage properties and have been choosing to stay in houses which have a wee bit of history and heritage for extraordinary staycations. On a similar hunt, I came across this particular house in Goa. This was a Portuguese villa which has been remodeled and yet preserving its rustic charm. They have gone a step ahead to make this charm scream out loud. The four post bed you sleep in has been acquired from the chor bazaar in Mumbai, repainted and remodeled and is roughly 250 years old. The cast iron bathtub in the bathroom has been acquired from the Royal Bombay Yacht Club which again was 200+ years old. I was so charmed and bitten by this rustic old world charm that my goan holiday was nothing like I thought it would. Read about that holiday here
My third tryst with heritage home happened recently when I visited Jaipura Garh near Jaipur. This time it wasn't British or Portuguese. It's our own Indian History. This house or as I should be rightfully calling a Haveli was built on land gifted by Maharaja Sawai Madho Singh I of Jaipur. Right from the door of the room to the paintings in the hallway to the beautiful courtyard screams heritage charm. Our rooms where once the women in the royal house slept. The doors were charming and had beautiful engravings. The dining room now was their stable for their horses. There was a place in the house where once guns were placed and could strategically shoot the enemies who tried to enter the haveli. They have preserved one of the old carts that was used for travelling. Even this cart has intricate work. We travel to experience a place and not to tick it off our bucket list. Right? For us, we truly experienced Rajasthan the way it was and it is :)
From having experiences of sleeping in 200 year old cots,rustic flooring, looking out of huge old windows that were built long long ago to the plush feels which modern day resorts have to offer give us perspective of two corners from a wide spectrum of choice.
We become so interested in history and travel all the way to Paris and Egypt to see artifacts from the past. But imagine staying in a place with so much history. Isn't it better? Isn't this the way you'd want to learn and appreciate history?
So the next time you travel to a place with a little history, look out for books which talk about its own story. Most heritage homes/resorts place it there so you can gather some information about the place and appreciate it better.
Heritage homes aren't for everyone. It's not for those who want just plain luxury and nothing else. It's not for those who think of a place like this as a history lecture. But it's a real oasis for those who love the charm of a place like these and appreciates the history behind it. If you are a kind of person who likes a staycation with a twist, or if you want more than just comfortable beds, start looking out for heritage properties. You'd be surprised to find em in every corner of the world. Demand more from a holiday. Cause you can :)
Like this blog? Follow my adventures at The Next Check-In or follow me here on Instagram.