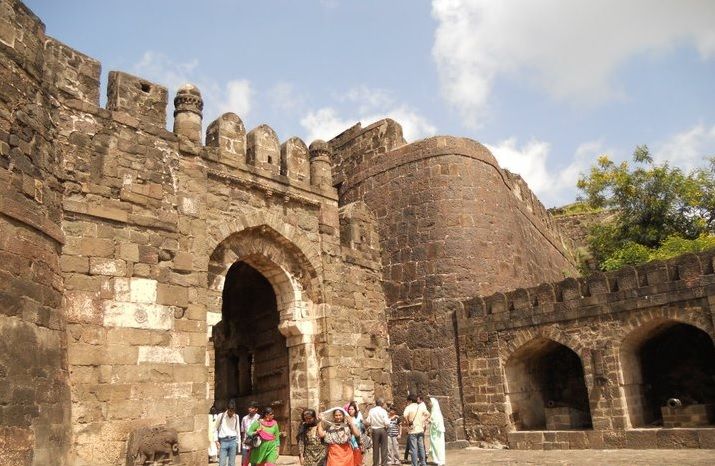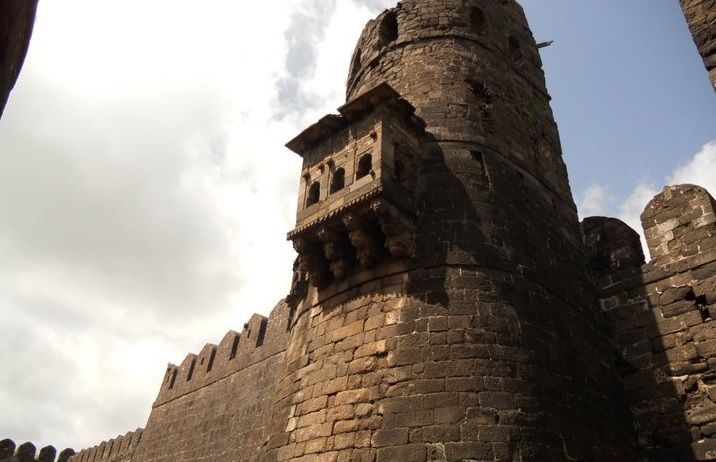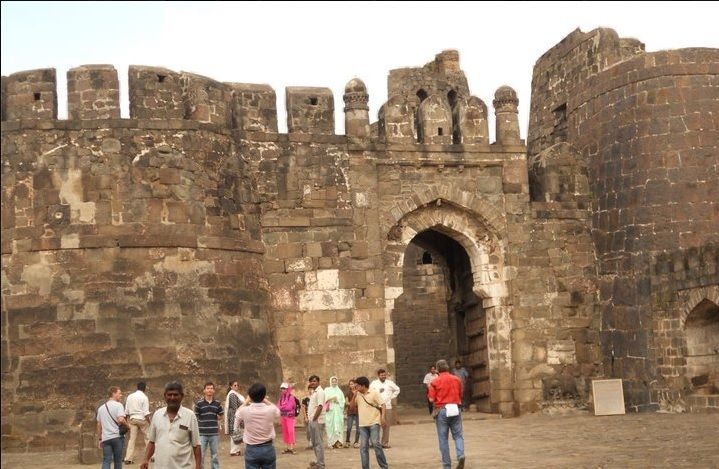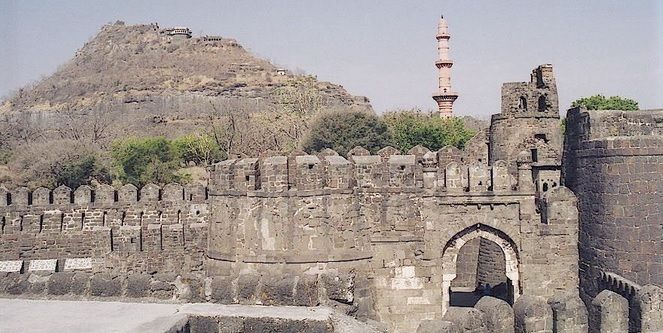 A day's road trip to Daulatabad fort can give you much needed break from the mundane busy city life. This trip has slices of history packed in golden wrapper of time tested stories linked with the city, sultanate and the fort. On the way to Ellora from Shirdi you can step in to the historical fort that is silently commemorating many wars and stories of betrayal. Without which probably Indian history would have been written in a different way.
-Get up. It is already 6.
I pushed my wife vigorously so that she doesn't sleep any more. I didn't know whether my mobile alarm didn't work or I overslept. Luckily I got up this time else we would have been late. Packing was done the previous night and there was nothing much to do this morning except taking our bath and preparing the baby for the journey.
Our cab came at 8 am. This visit was planned one month back through a travel agent in Aurangabad. This was Rs. 3500 package for the whole day. The package included a non a/c Indica for the entire day (12 hours) and trips to Daulatabad fort in the morning and Ellora in the evening. Both these places are in Aurangabad around 120 KM from Shirdi. Ajanta is another 115 KM further away. Since Aurangabad comes in the middle, I had no option but to make the tour plan like this to shorten our overall travel. We left our luggage in the car during these sightseeing and never bothered about them until we reached the Ajanta resort.
It was very difficult for us to find a snacks vendor as we were travelling by the highway. Finally after one hour drive I saw a street vendor and asked the driver to stop to have our breakfast. It was already 9 and we desperately needed some snacks before we move on. Jayeeta's stock of snacks was dwindling fast and we wanted to keep them safe for the last day.
He had very few varieties to offer. I saw Vada Pav and tea and that was enough. After all when in Maharastra you need to check out different Pav varieties. The Vada Pav was hot and delicious. I offered tea and snacks to the driver as well as he seemed to be hungry. By this time I knew that he is Ilyas and lives in Aurangabad.
Ilyas was driving at a constant speed avoiding all road craters and maneuvering the little cab well. He seemed to be very focused in his work. I didn't feel like disturbing him either. It soon became a very boring and monotonous journey as there was no great view on this road.
Finally Ilyas broke the silence -
-Sir, aap Daulatabad fort Jana chahete hain?
-Haan..kiun? I asked, surprised with this question.
-Udhar 2 KM upar uthna padta hai. Gaadi nehin jata. Aap ko bachha le kar uthna parega.
-No problem. We will see what to do.
-But this is a roundabout way to reach Ellora.
-No problem. I said. Let's decide after reaching the fort.
-Why don't you go to Ellora first, that is nearer?
-No no…I have already made the plan like this and informed your agency. I don't want to change anything now. This time I was really irritated.
I was worried that he is planning to save some time and fuel by making hurry. However, I was very clear when I made the plan and negotiated the pricing based on this. There was no point in negotiating further. I didn't want to spoil my Ellora visit by visiting there in the morning and missing out the opportunity to take some nice snaps.
He stopped directly at the parking area of the fort. Some guides approached us but I preferred not to take one. Jayeeta will anyway have to take rest with Piklu and they will not be able to travel. Paying a guide anywhere from 200 to 500 seemed to be an extra expense for me. I wanted to depend on information written at different sites.
As we crossed the parking area we got the first glimpse of the fort wall. This is the palace in 'City of Prosperity' as the meaning of 'Daulatabad' stands for in Hindi. History says that this city was built as the capital of the 'Tughlaq Dynasty'. Md. Bin Tughlaq once brought people from Delhi to this small city and wanted to make this the capital city. Unfortunately they had to leave this place in two years for water shortage. The most of the earlier city is now deserted and this reduced to a village.