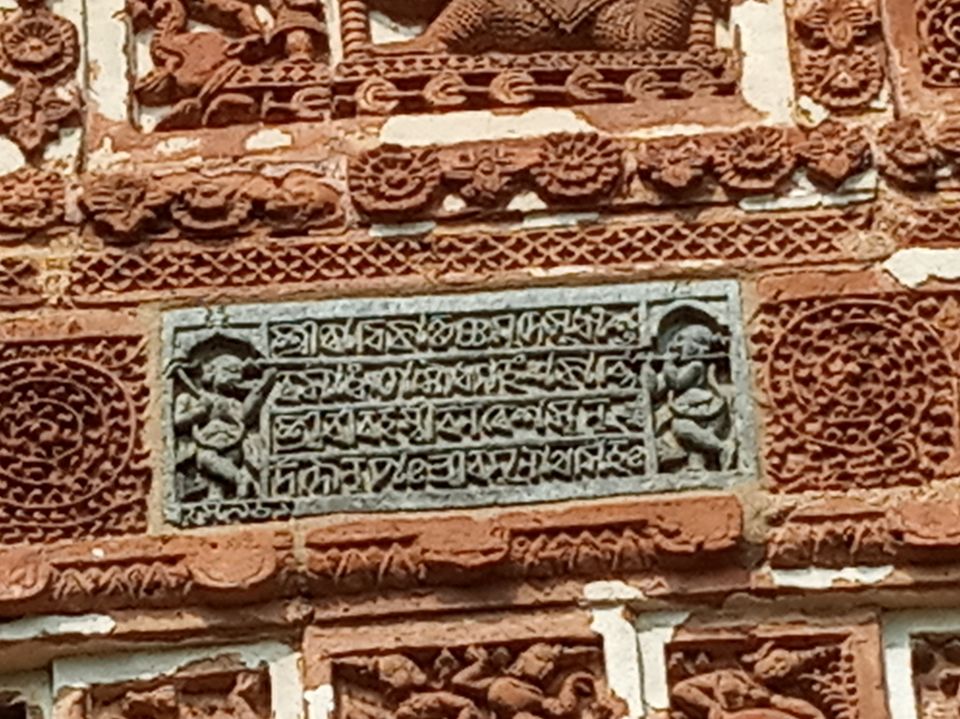 It was my second trip in the month of October,2019. Two bikes, two Bikers and two back seaters. Obviously I was one of the back seaters. It was a short one but my first bike trip to some place.So it was the most special one. My friend Soumik planned the whole trip a day before. There were obstacles regarding the consent of parents though. Those were overcome pretty handsomely. We rode our respective vehicles on a 60 km ride to the land of terracota art and handcrafts. For me it was never about the destination. It has always been about the journey. It is the road where lies the excitement.
We started pretty late from Arambagh at about 9 in the morning. As we crossed the Hooghly border the real beauty of the journey unfolded. We entered the district of Bankura. We smoothed our way towards the temple city,Bishnupur. The highway was smooth as butter. The road was guarded with jungle from both sides. The experience was magnificent with the weather at our side. The jungle became dense as we continued on our journey after having tea at Bonolota Resort.
We entered the well built gate of Bishnupur City and reached the Rashmoncho first. We visited many places like Shyamrai Temple, Gumghar, Jor Bangla temple, Radheshyam temple,Mrinmoyee Temple(the oldest temple of goddess Durga), Madanmohan temple and many other temples. These are all creations of fine terracota art. Some are restored and conserved by ASI.Efforts are being made to restore many other ancient buildings.
We had our lunch near a restaurant near the famous Rabindra Statue. Next we visited Dolmadol Canon(created to defend the Maratha atttack). There is a gorgeous lake lies outskirt of the city. We sat there for sometime. Then came the biggest attraction, the Saturday Haat( Market of local handicrafts). It is organised by the Govt. of West Bengal every Saturday. Enjoyed the whole cultural ambience there with a lovely performance of Santhali Dance. We bought some handcrafted items there.
By the time we set out for return journey, it was dark. It was really a chilling experience to ride on a way through jungle after the sunset. It was like adventure on its height. We were very careful while crossing the dense forest as there is always a fear of encountering the wild animals who are crossing the road.
To conclude, I just want to say that the whole day was full of excitement and joy, well spent amidst the places of artistic brilliance. Every traveler should atleast once in his lifetime must visit and enjoy the magnificence of the place.