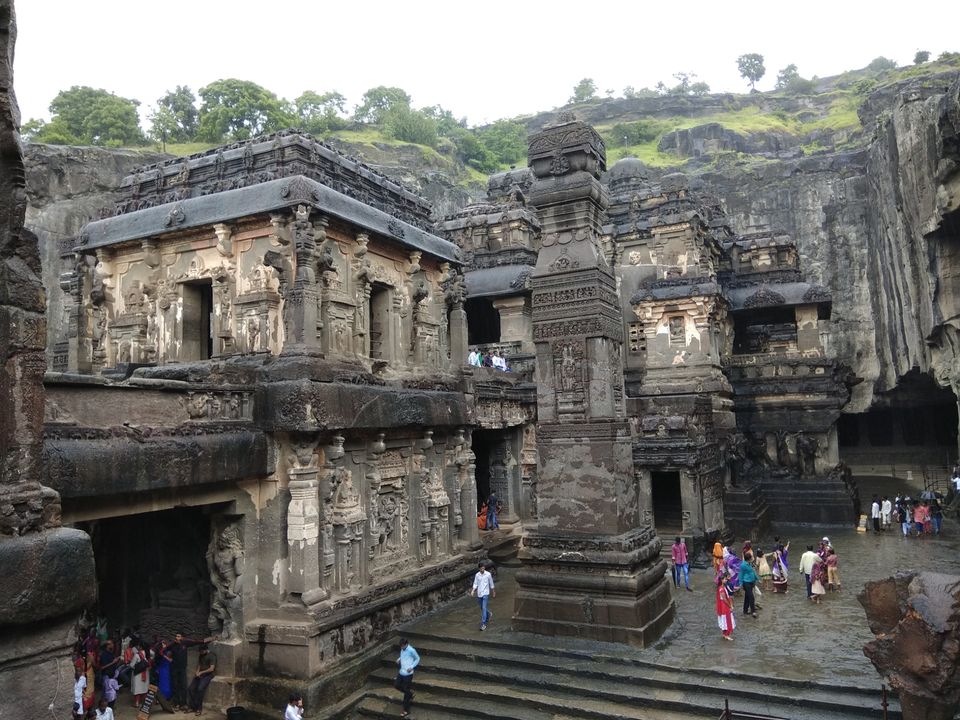 The first time I learnt about Ajanta and Ellora caves was from my history text book in school. I was greatly intrigued by these caves, and especially by the mystical Kailash temple at Ellora, whose low pixel, black and white image was printed in my text book. I wished to visit these places for a long time, and it's a shame I could not visit these gems earlier than I did, even after them being just a couple of hours away from my home town of Pune. However one fine day my friend Mandar and I set out on a weekend long road trip to explore this wonderful confluence of art, devotion, and peace- The Ajanta and Ellora caves!
We started early morning from Pune, and reached Aurangabad by afternoon. The Ellora caves are about an hour away from Aurangabad. The Ellora complex comprises of a total of over 100 caves, only 34 of which are open to public. Some of these caves are Hindu, some Buddhist and a few others are Jain caves. This fact is relevant even in the contemporary times, as it signifies the religious harmony prevalent in India for centuries!
The most magnificent structure at Ellora is the Kailash temple- the temple of the Hindu god Shiva, which is carved in one single stone. Another startling fact about this temple is that is was carved starting from to top towards the base. I was completely stunned looking at the sheer size of this structure, and the accuracy and symmetry in its design, I just could stop admiring this architectural marvel! The temple is said to have been constructed by the Rashtrakuta king Krishna I, in 7th century C.E.
After exploring these wonderful caves, we headed back to Aurangabad, which was our base for the overnight stay.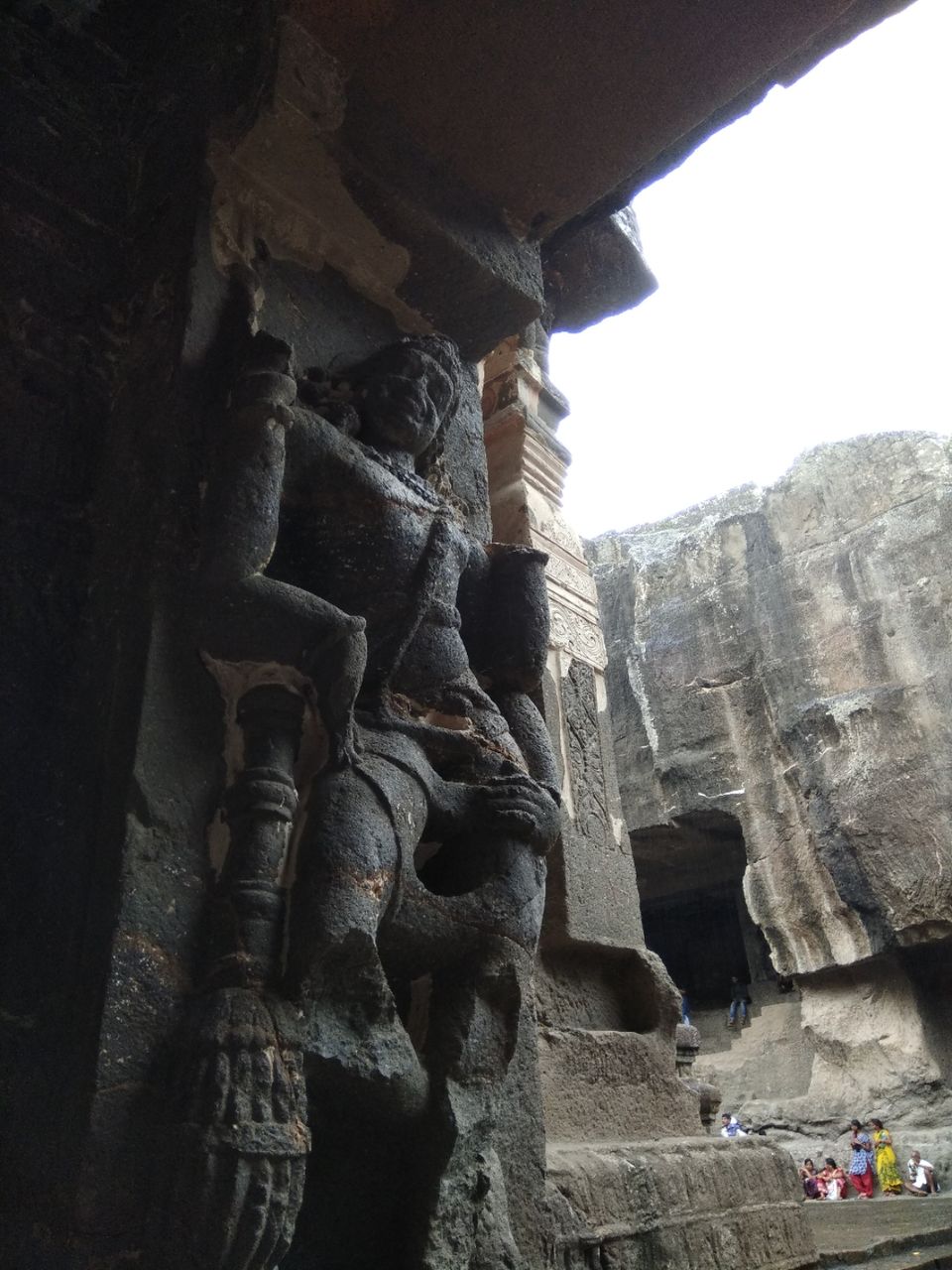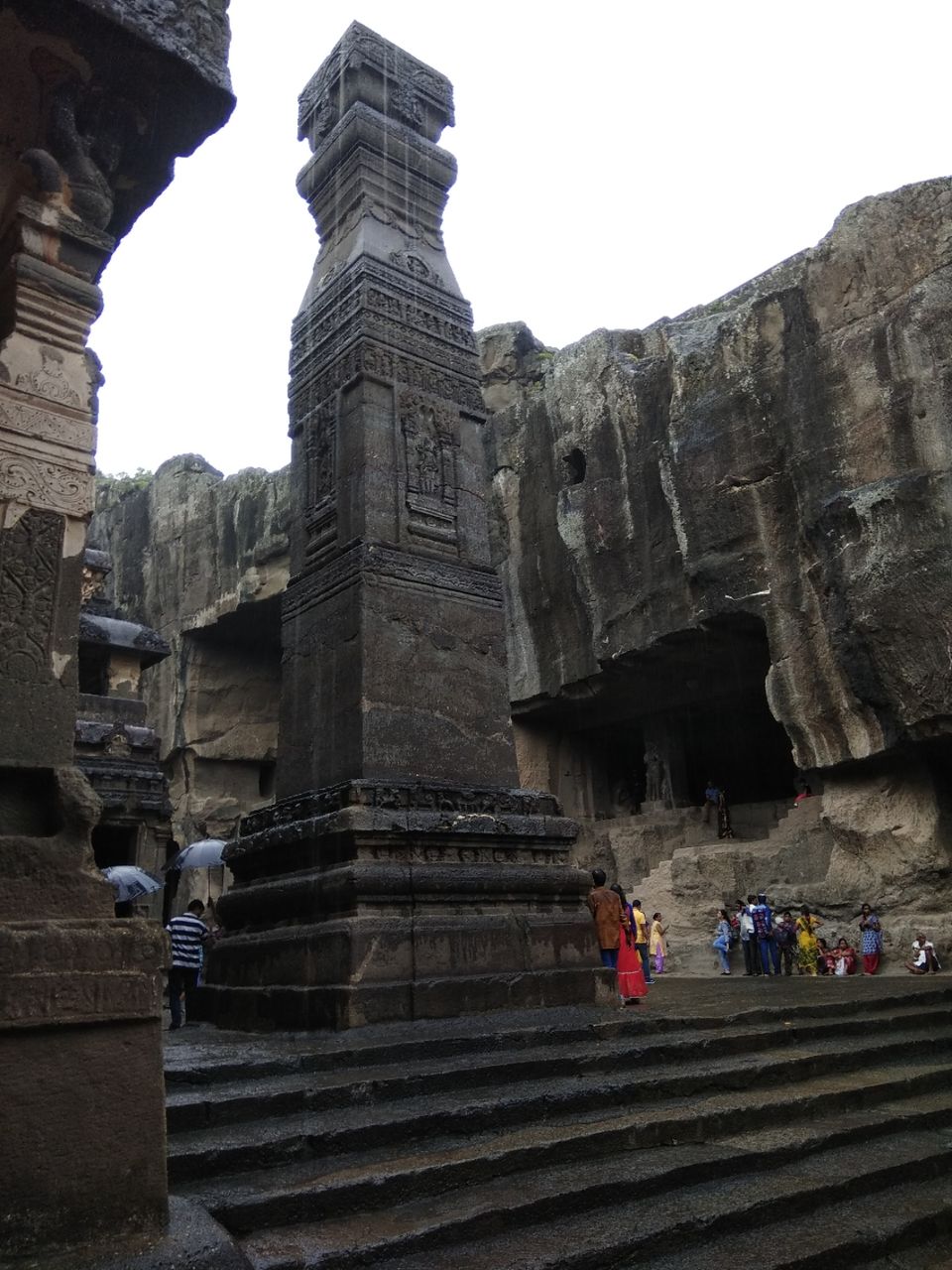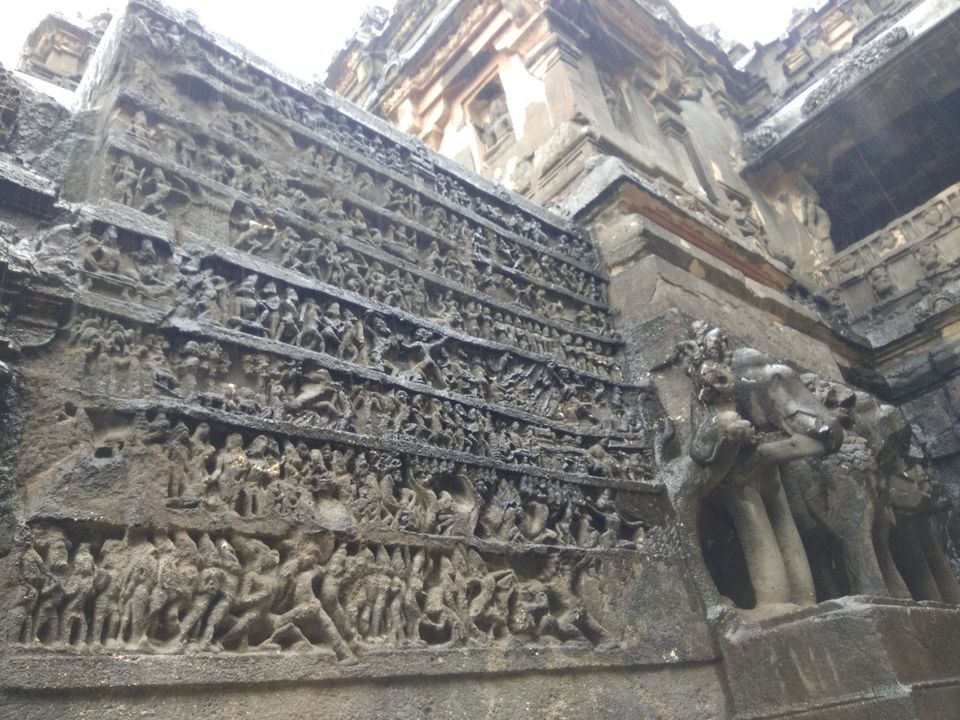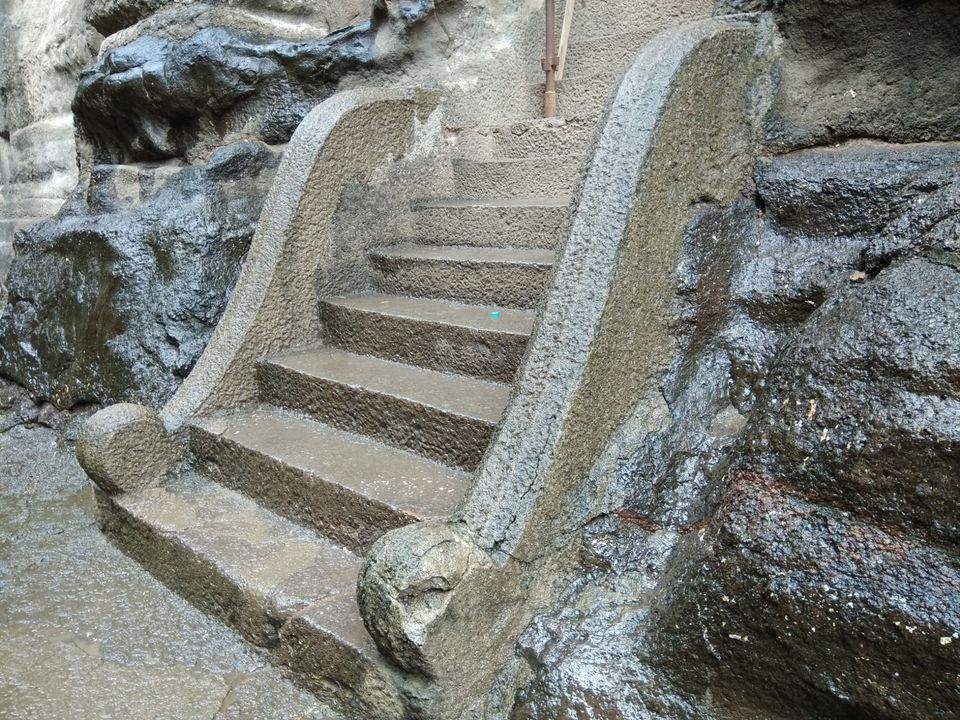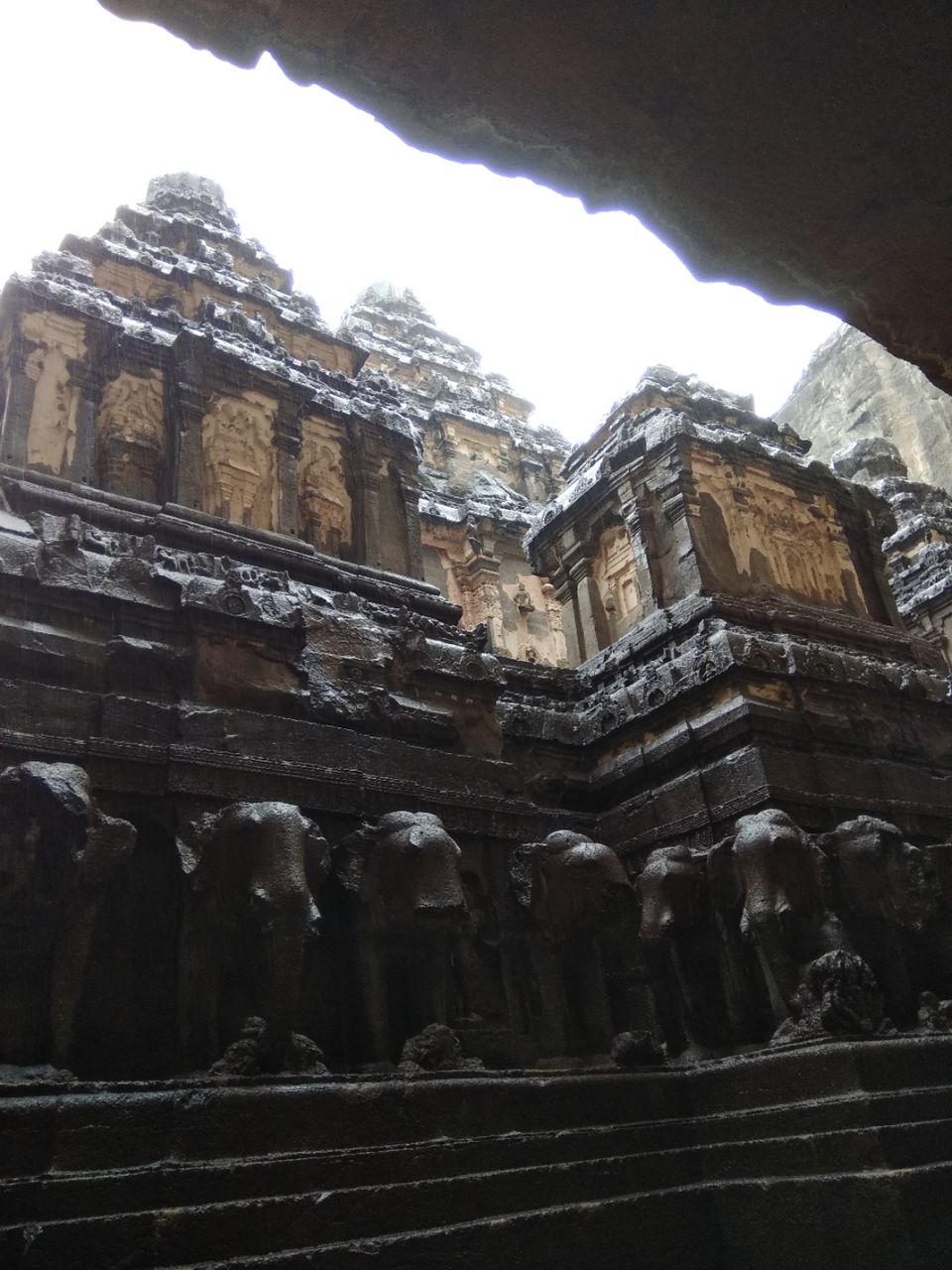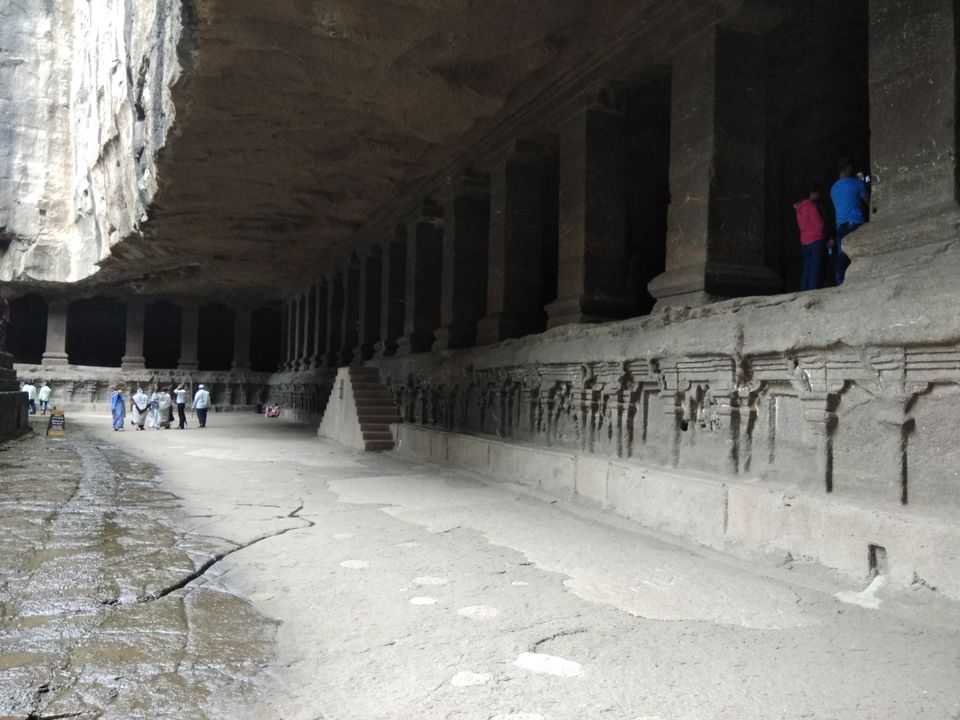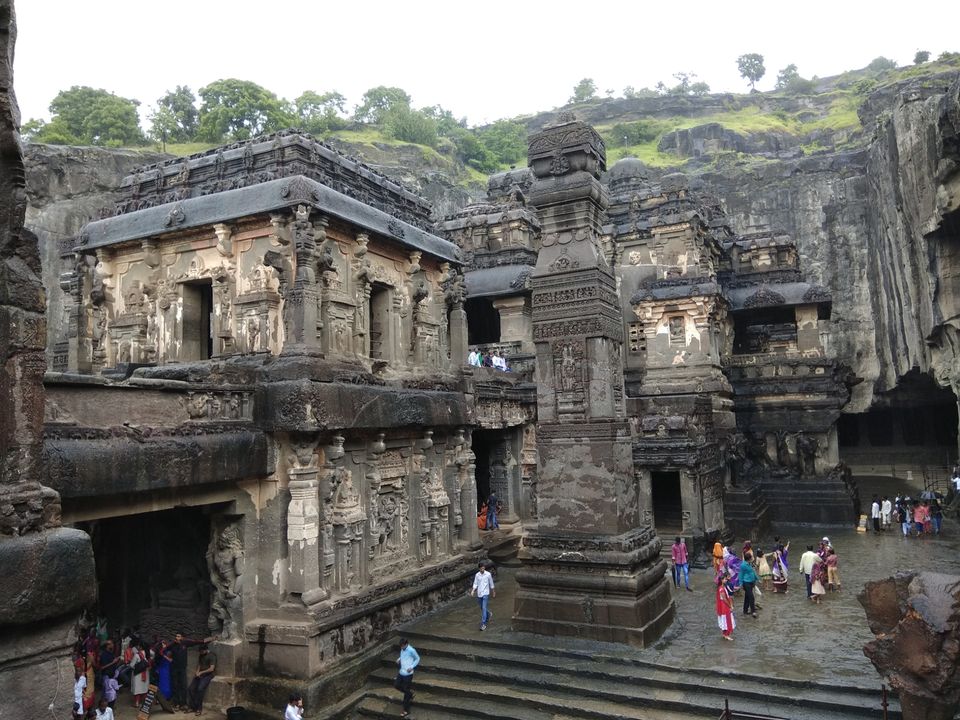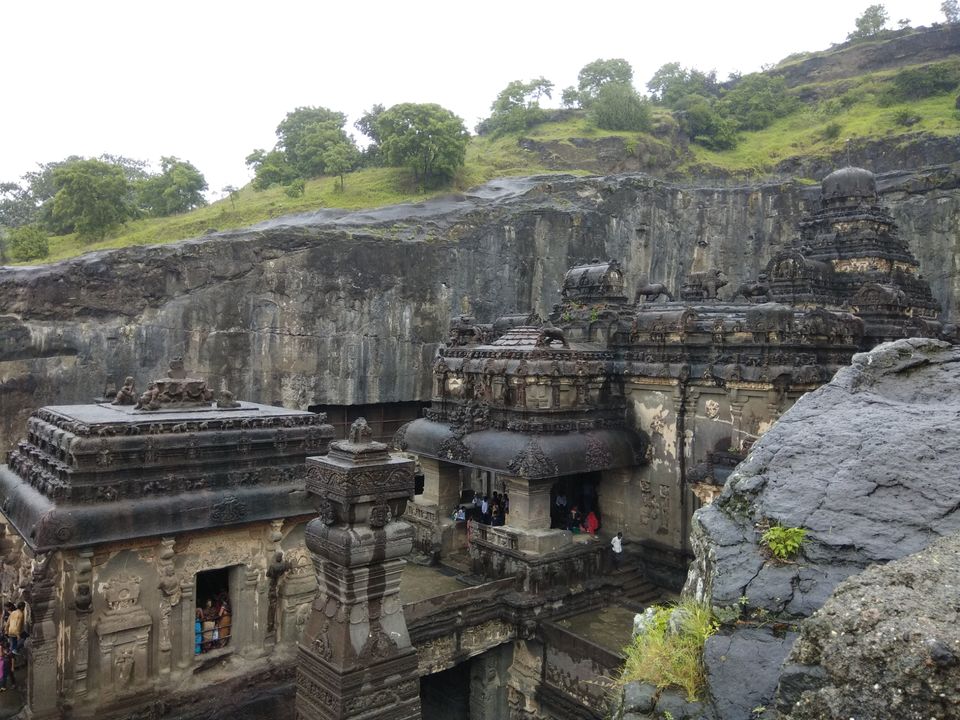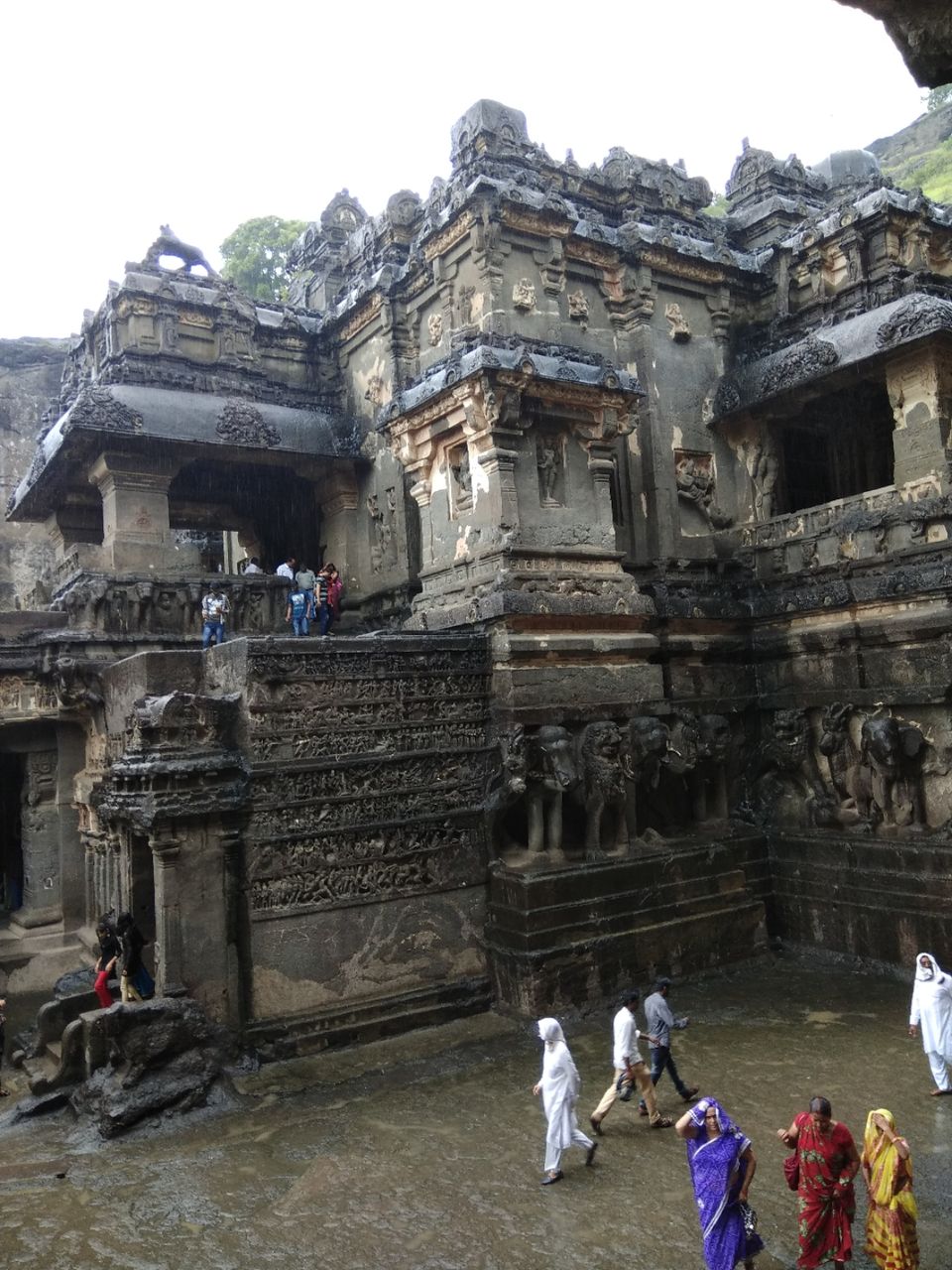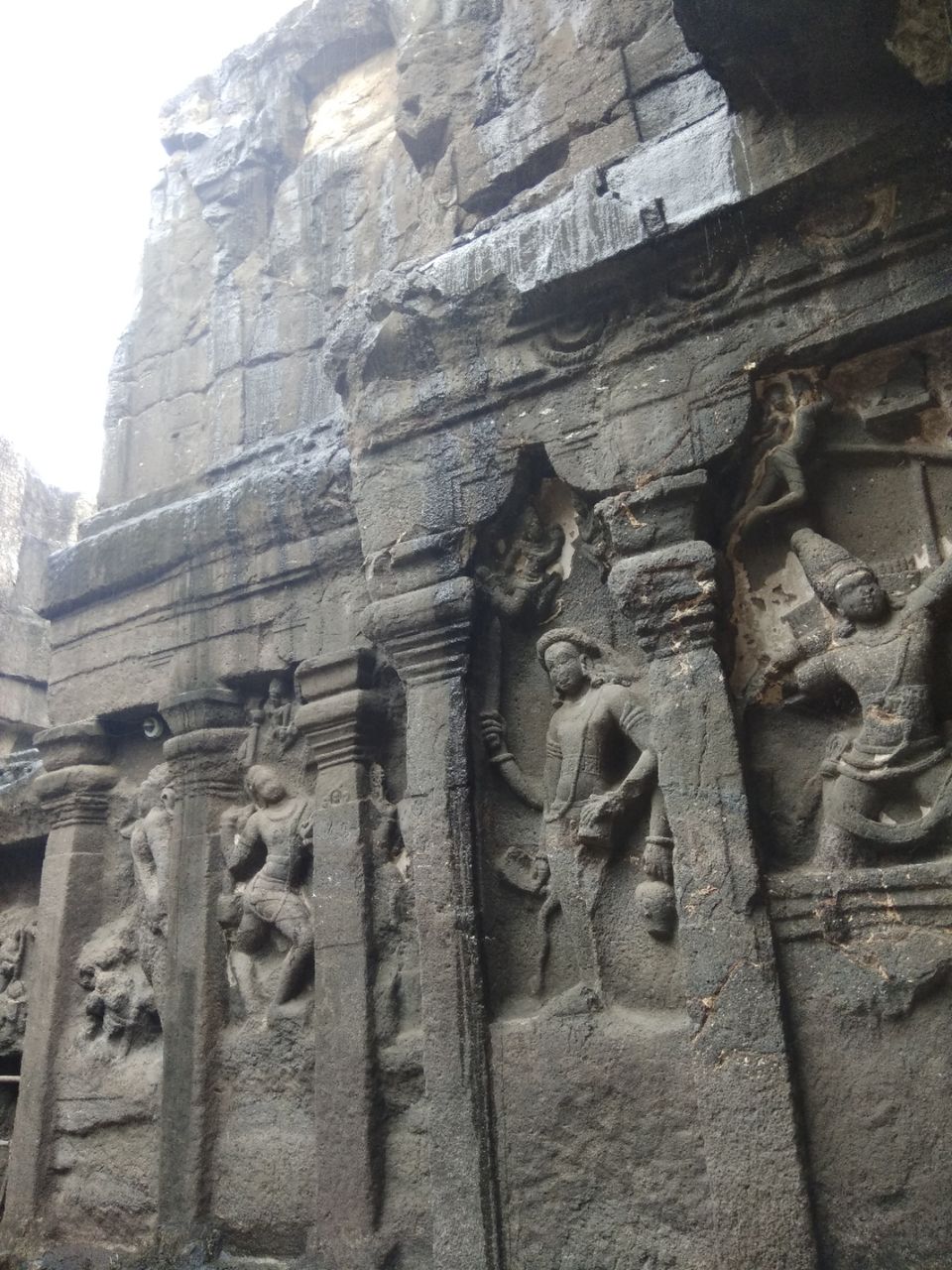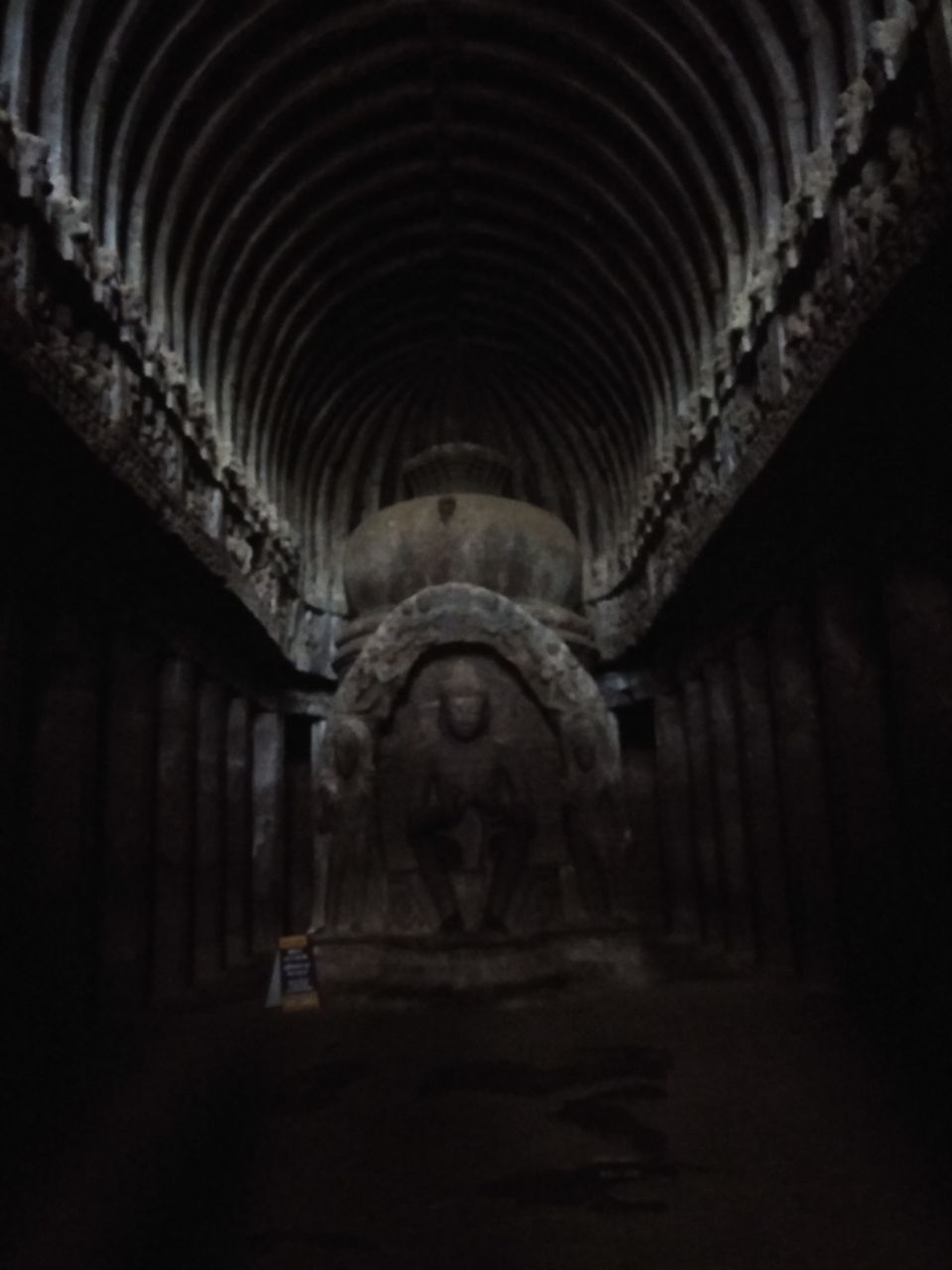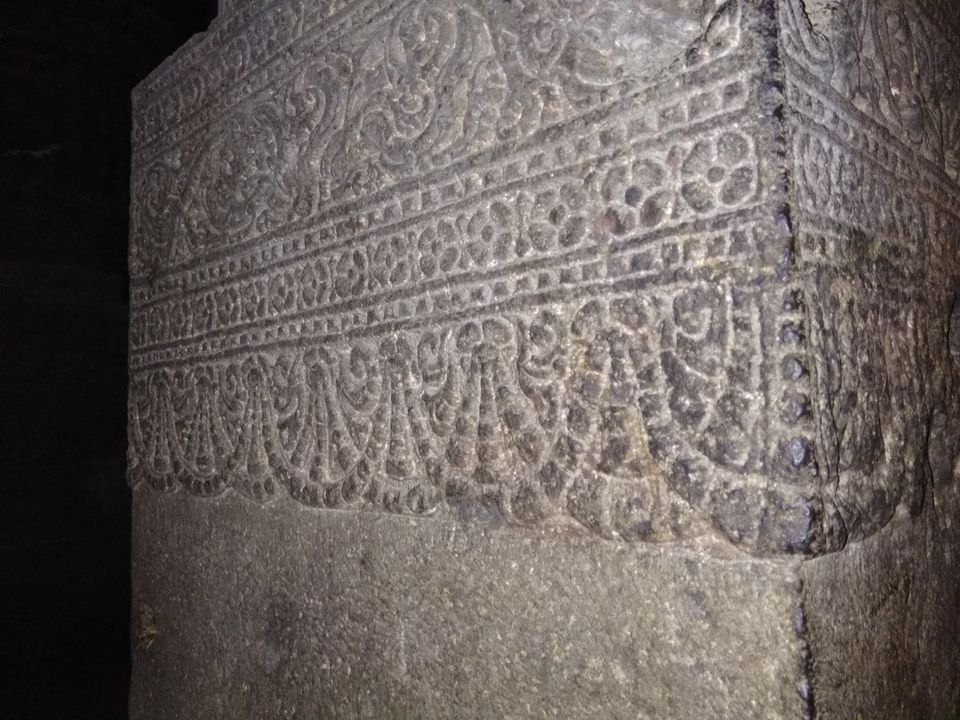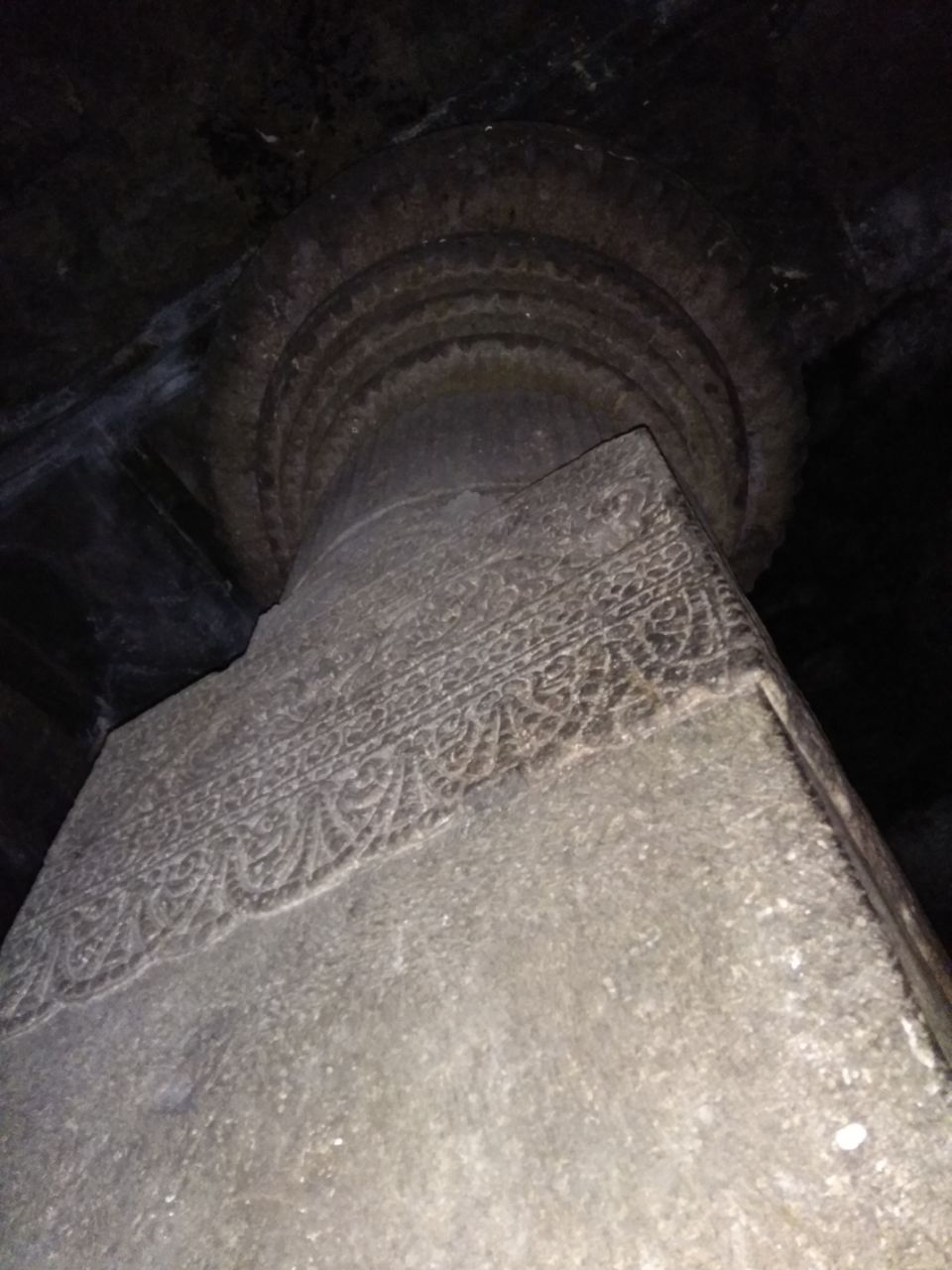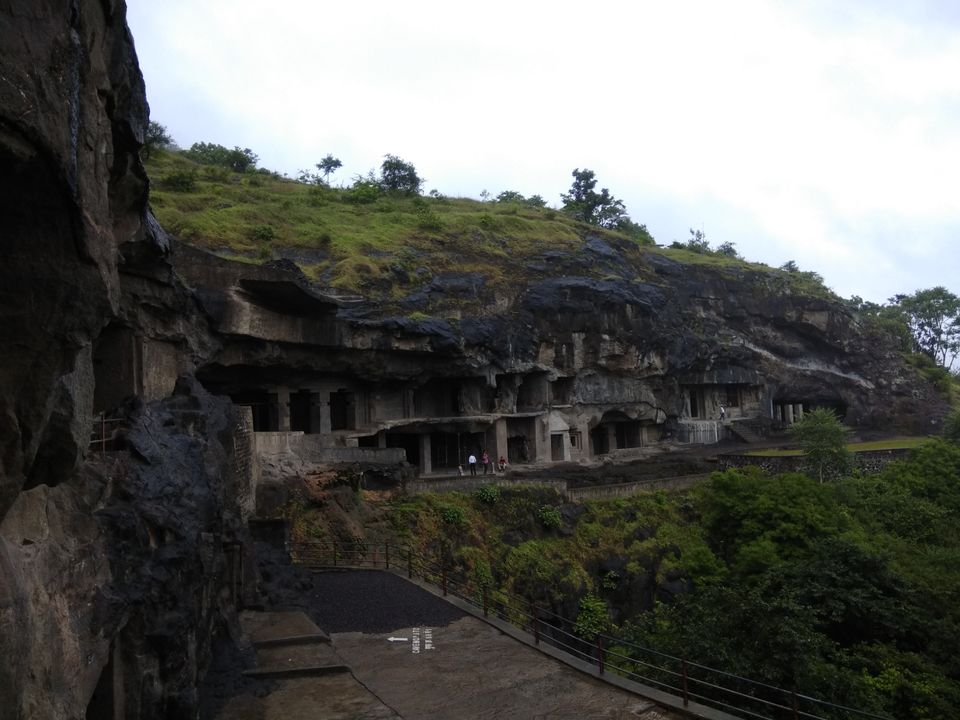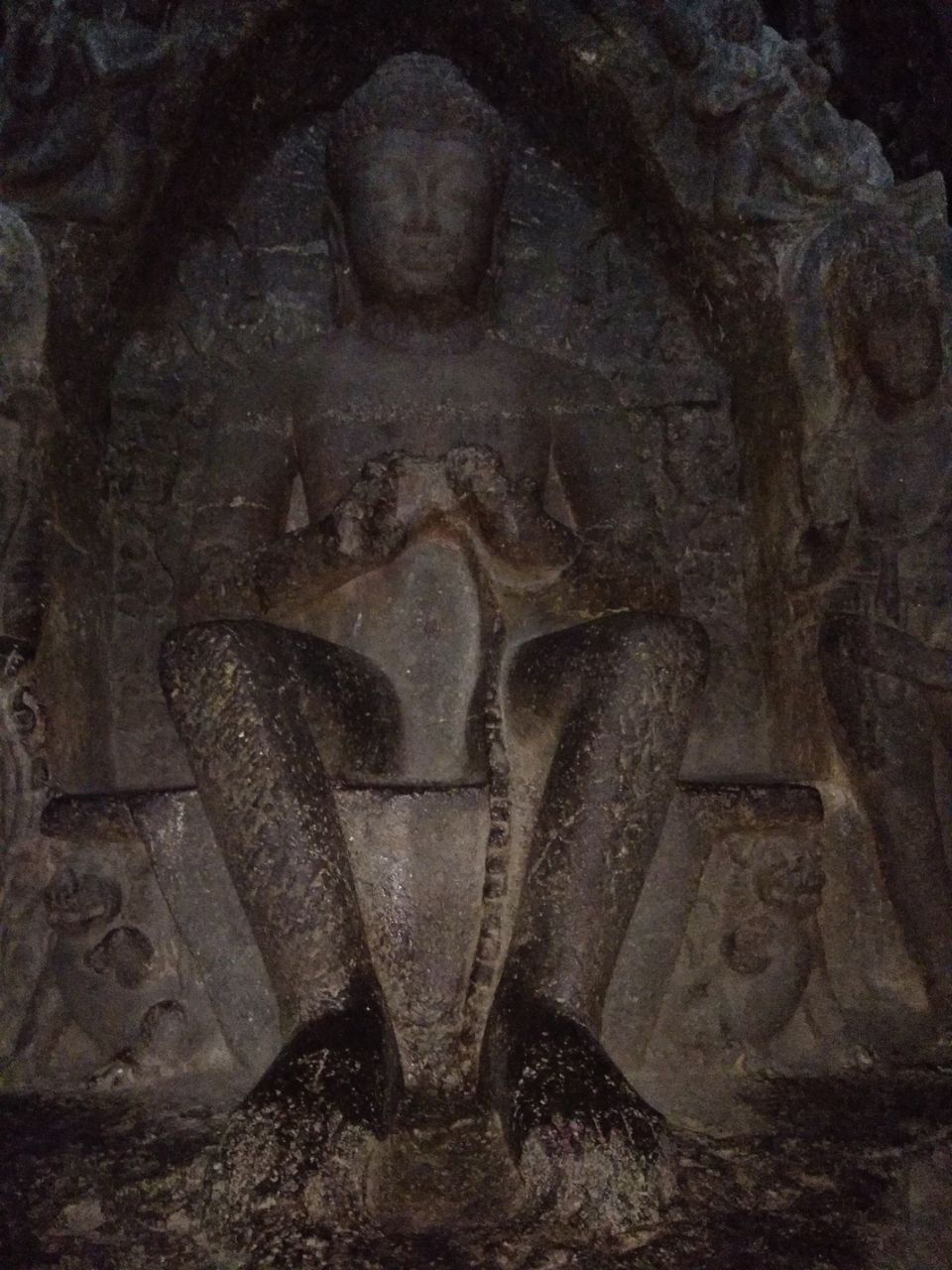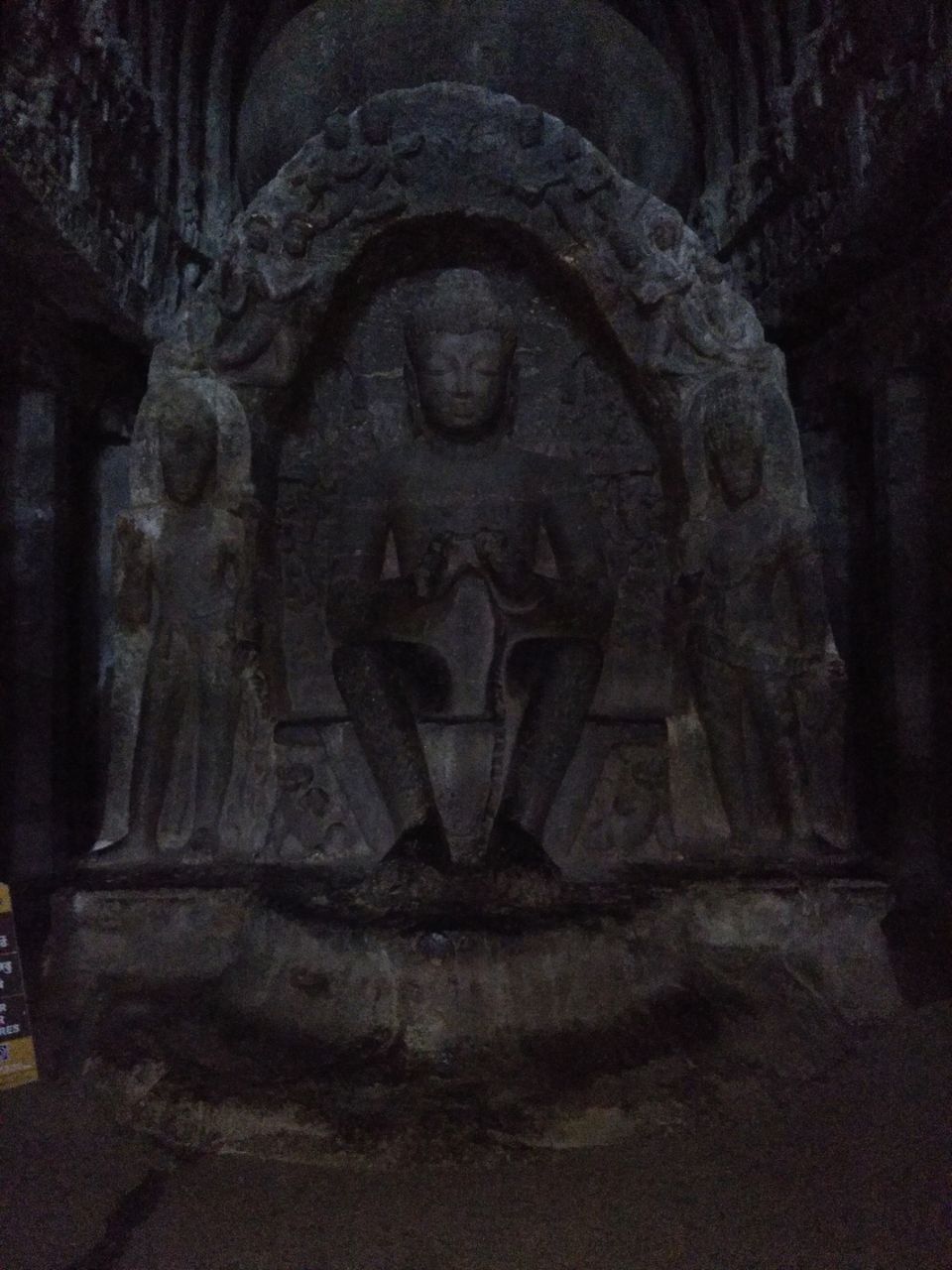 Ajanta caves are around 2 hours away from Aurangabad. These Buddhist caves are home to some of the finest and best surviving paintings depicting tales from Buddha's life, and depict the ancient Indian art at its peak. These painting are famously made using natural vegetable colours, with some other colours like blue apparently made by crushing stones like Lapis Lazuli. The finnesse and sophistication in these frescos is remarkable, and the colours are still fresh even after centuries of existance!
The presence of the Buddha statues in the caves inherently bring to them a sence of calm and peace, with one's being cleansed of all disturbances, just by sitting in a small of one of these caves!
We were finally content with admiration for this extraordinary heritage of ours, and headed back with peaceful minds!