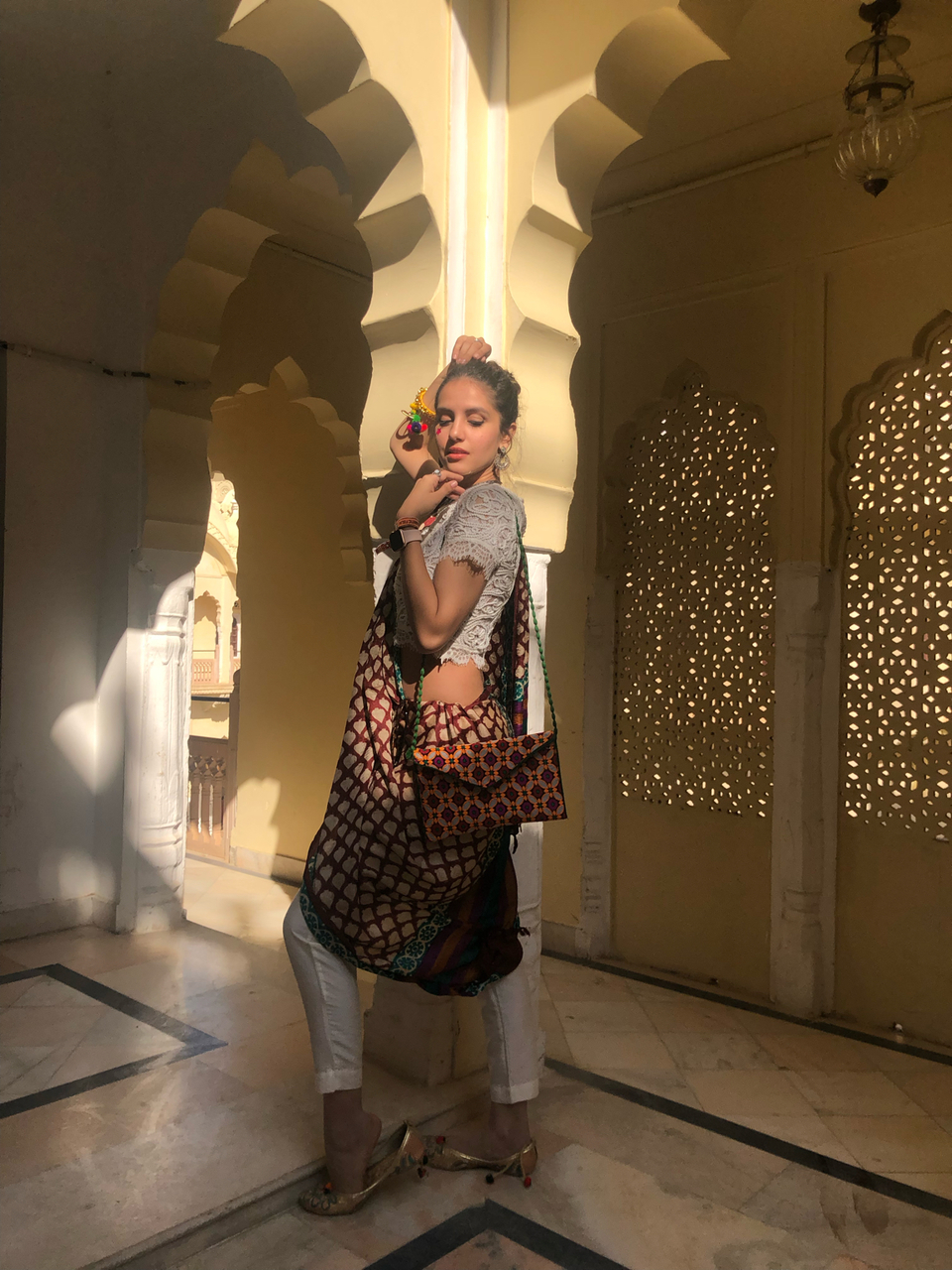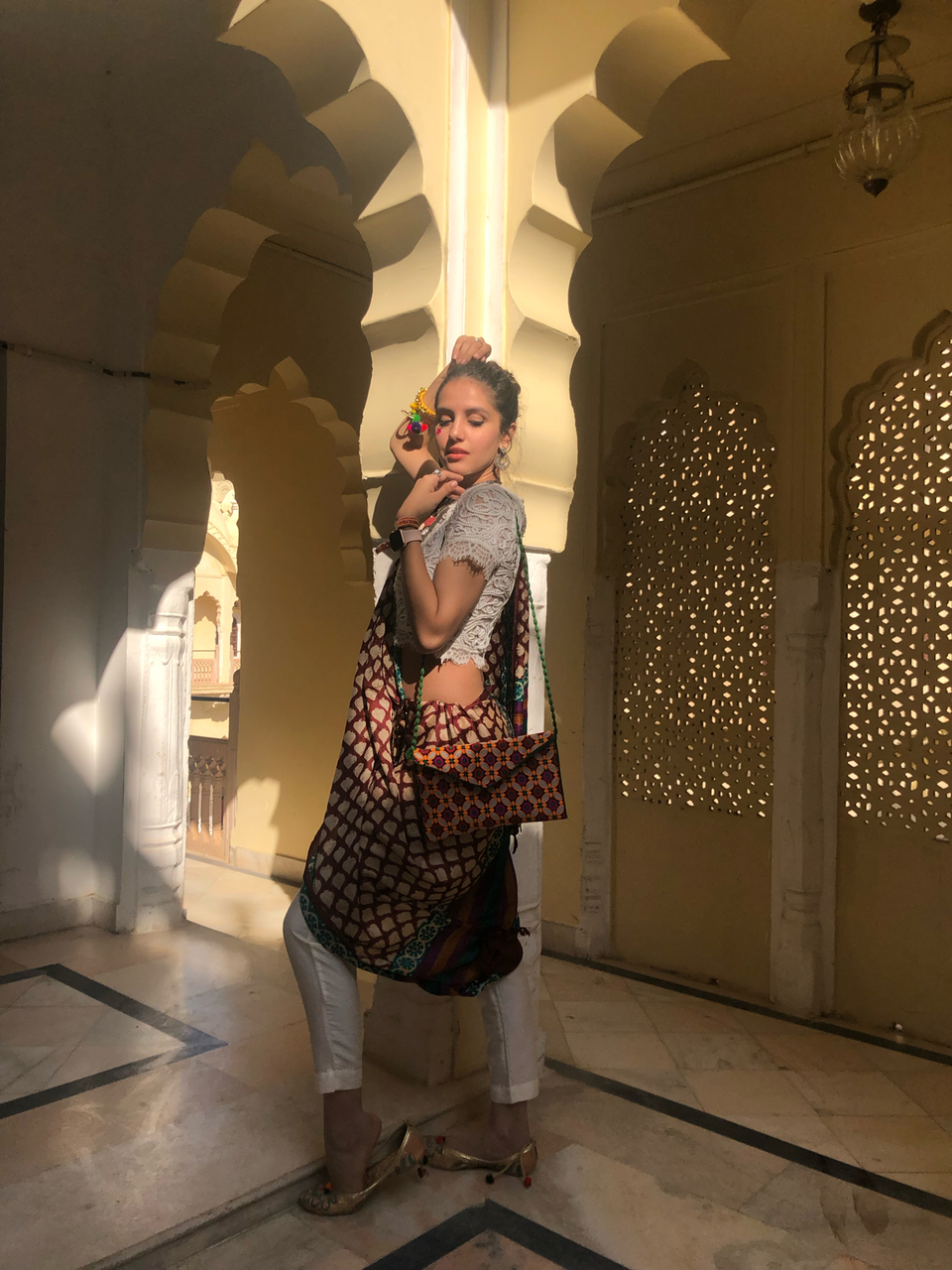 Amidst the land of desert, lies a village named Alsisar. It has its own king, it's own mahal. The entrance of this mahal isn't that great. Through the village we go and arrive at just another gate, a little bigger than the others, quietly hiding on the side of the road, Alsisar Mahal's grand door.
I would never have found it had it not been for the music festival, magnetic fields. They sure know how to make the regal look regal and to make music sound memorable.
Exploring the grandeur of this mahal is another experience in itself. Especially during the festival as you end up finding secret gigs and activities.
The desert disco was my favourite. You get sand for your feet and music for your ears and everything nice and cool around you under aboriginal tents that will melt your heart and soul. The stage is all yours for you to let go and enjoy every moment of being.