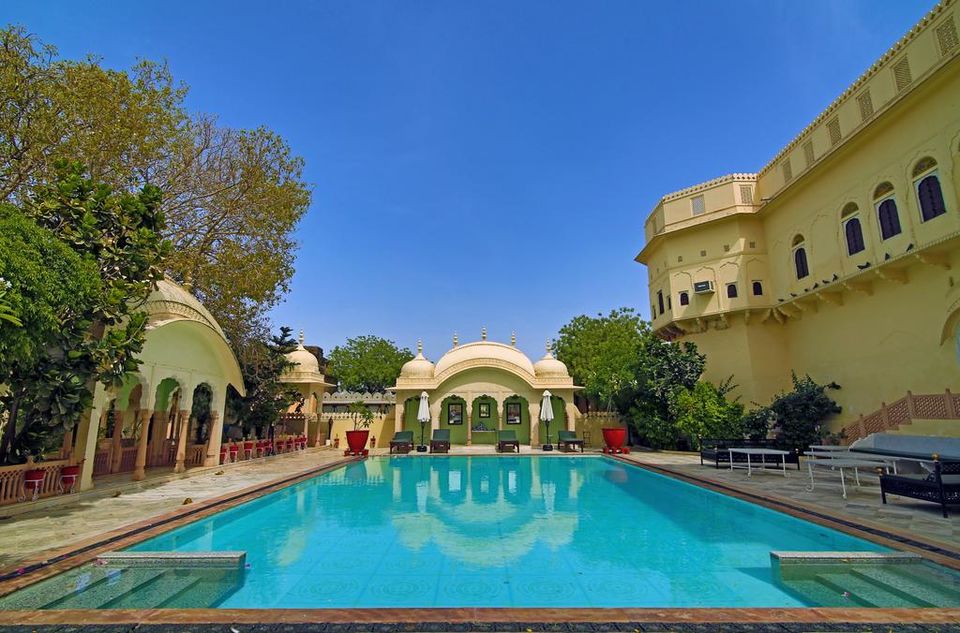 Magnetic Fields is a music festival that takes place every year. They are setting up a three day carnival at Alsisar Mahal, Rajasthan in December. Imagine a music and cultural carnival that takes place inside a fort, where you laze on the lawns, enjoy the views of the desert, go to fun parties and much more! You can fly kites on the rooftop of this glorious fort and enjoy some incredible music from artists that come from all over the world! What's more, you get to experience the Rajasthani culture and cuisine in the most decadent and luxurious way possible!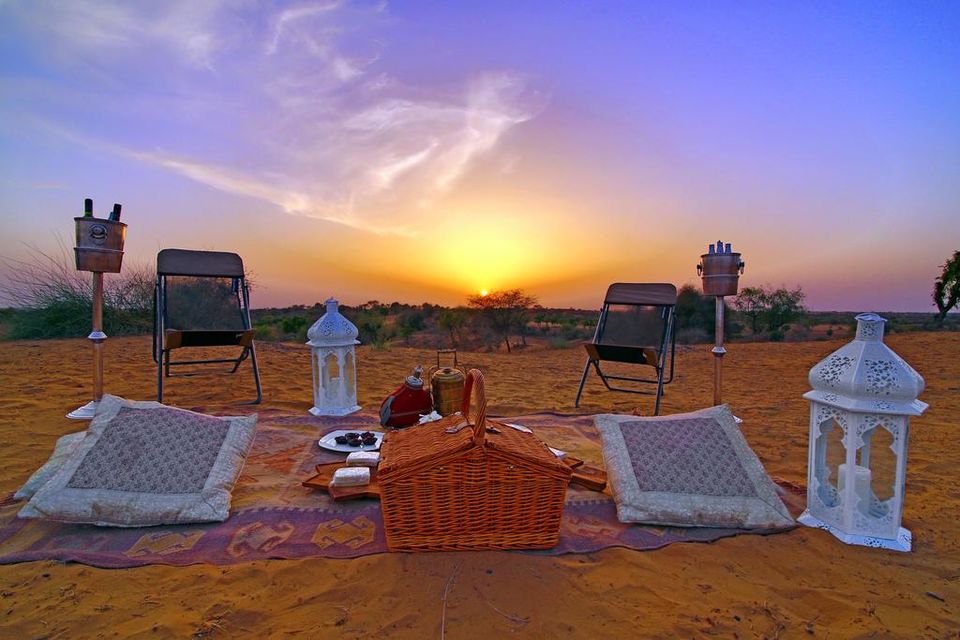 Why go to Magnetic Fields, Alsisar Mahar

Set in the beautiful village of Rajasthan, Alsisar Mahal is a palace that has recently been renovated into a luxury hotel. Earlier, Alsisar Mahal was the residence of the Thakur of Alsisar. This is an ideal place to explore the historical capital of Jhunjhunu and also the painted region of Shekhawati. This majestic palace spread over a 10 acre plot, is situated in village Alsisar which is 23 km from district head quarters 'Jhunjhunu' in Rajasthan. The mahal is very regal with all its intricate walls, splendour of beautiful interiors, antique furniture and carved poster beds. The expansive courtyards with quaint lawns, take you back in time and lend an unreal feel to the whole place.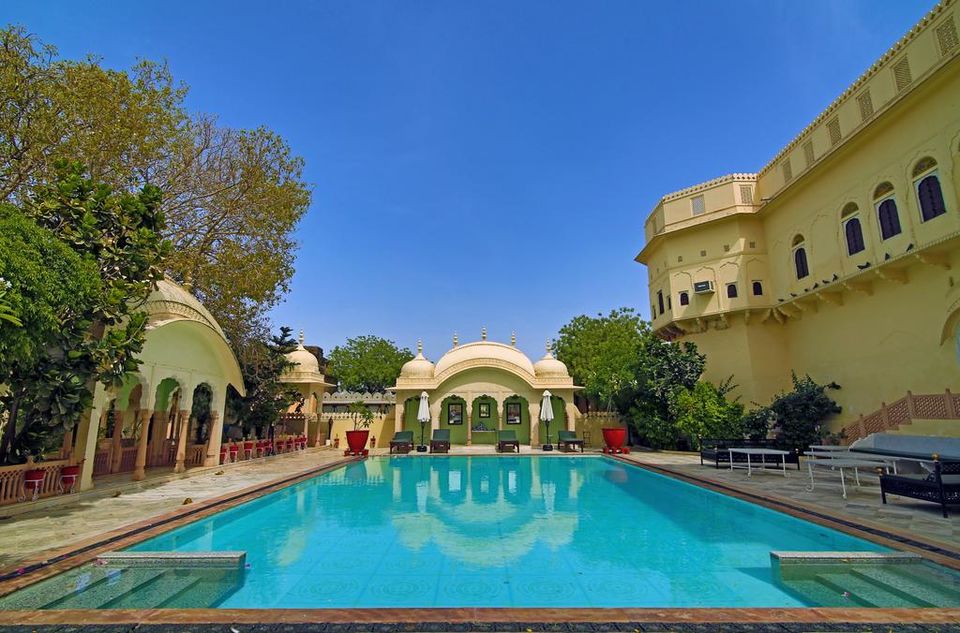 Magnetic Fields takes place in this quaint fort and lends the entire place a magical aura, with its beautiful festival decor and the music. This festival goes live on December 15, 2017. For three days this palace is lit up and goes to another frequency itself! This year, there will be three stages at the festival:

Bira 91 South Stage: This is where the Magnetic Fielders will begin their days of craziness, lounging in the grass under the golden sun in the lawns of the palace. Here you will be entertained by some of the best musicians from the world like Four Tet, Machinedrum, The Ska vengers and many more. You can watch insane musicians play deftly on strings, guitars, bass, precision and let yourselves be free in this magical atmosphere. As the warm December sun gives way to chilly evenings you will be taken care of by the best artists in the world!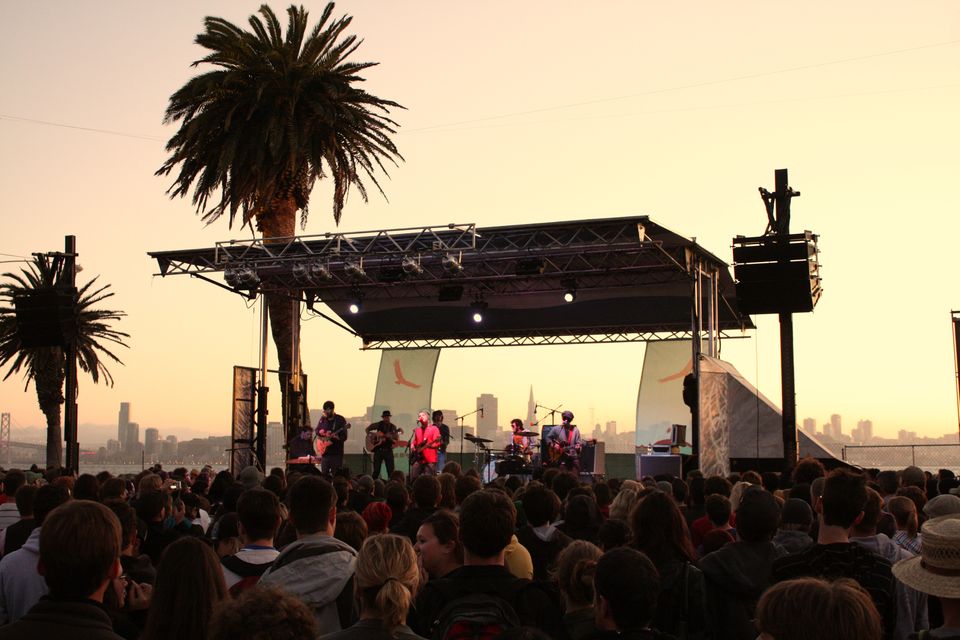 Red Bull Music Academy North Stage: The stage comes alive when the sky turns blue and stars sparkle in the sky, the palace comes alive with the finest artists. This will be the home of dance, where you let your freak flag fly! Surrounded by pretty Rajasthani architecture, ancient murals, and a decorated courtyard for the best electronic music festival in India. This will be a great sync of the ancient and the modern brought to life by artists like Daphni, Sindhi Curry, Sassy J and many more!
Desert Oasis Disco: This will be like an Oasis in the warm sands of Rajasthan. The Desert Disco will offer the music lovers a perfect summer paradise to relax and enjoy the tunes. One can soak in the sun and groove to the beats of the finest musicians in the country. You will find sets here by Rinse France, BFR SoundSystem Feat. Delhi Sultanate, Detour Asia Dub Station, DJ Owais, Zokhuma, The 264 Cru and more.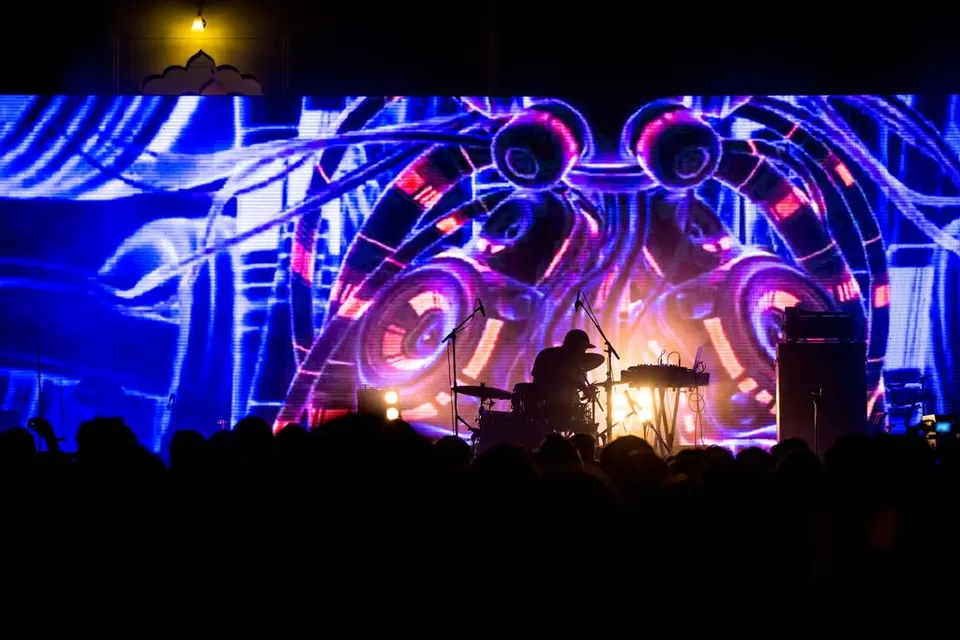 When to go
15-17 December, 2017
Getting there
You can fly from Delhi to Jaipur or take the road
By air
You can fly to Jaipur and go by road after that taking a cab.
By train
You can take a train to Sadulpur Junction from Delhi which is just under 4 hours, followed by 45 min taxi from Sadulpur to Alsisar. This is the recommended travel option!
By road
6 hours from Delhi / 4 hours from Jaipur.
Suggested route from Delhi, then take the Gurgaon route to Chirawa and then reach Jhunjhunu, after which you will arrive at Alsisar!
Suggested route from Jaipur is to take the road to Sikar and reach Jhunjhunu after which Alsisar is just an hour away.
Accommodation
The Magnetic Fields offers tent-based accommodation and suite accommodation as well. From the pitch your own tent package to royal palace suite package.
The pitch your own tent package comes with a shower, locker room area, festival passes, team to help you set up your tent!
The royal palace suite package offers double room at the Alsisar Palace, 2 festival passes, 3 nights accommodation and breakfast included. You can customise this package and add the required number of festival passes for each guest as well as any extra beds, if required.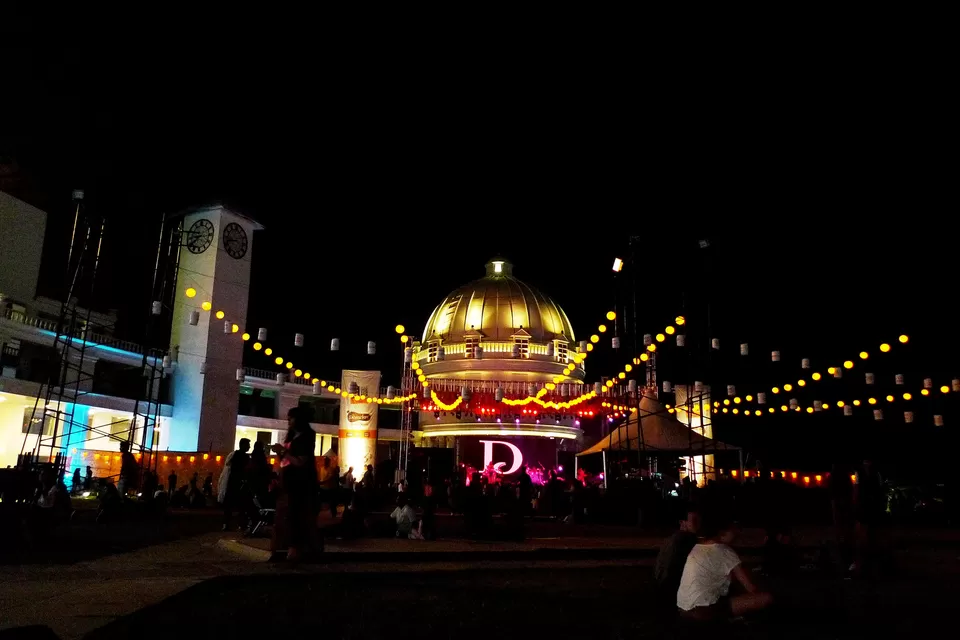 Have some tips or travel-related questions? Visit the community forum to ask questions, get answers, meet other travellers, and share your advice.