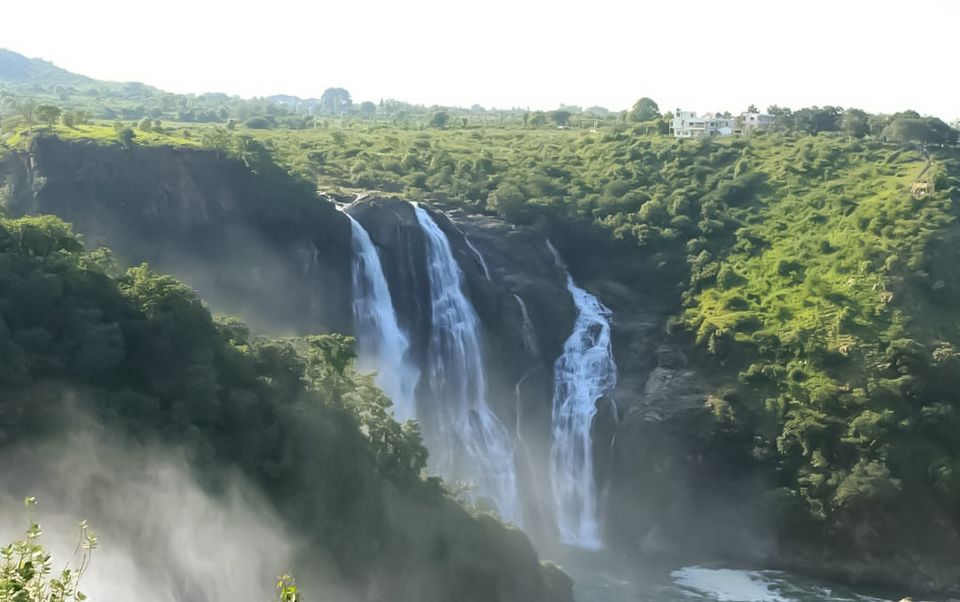 Shivanasamundra falls is a twin falls on banks of kaveri river. The view of this place is too pleasant and soothing to eyes.
The 2 view points here are Barachukki and Gaganchhkki. The place is often called shivanasamundra due to the village name.
We started off from Bangalore and it is 150km away from bangalore.we went on a bike trip and even the govt buses go near the falls from where travellers can hire a local automotive (they take around 500 per auto).
The  falls here are provided with balconies and restrictions are there time-to-time(depend on water in falls).sometimes they don't allow to go down the river and sometimes they do.
The best time to visit the falls is after rainy season(sept-november) since the water level will be maximum during that time and  we got to see the best sight of shivanasamundra falls.
There are options for boating also.
Some tips:
Do get some snacks items. Restaurants are not available nearby 10km.
If you want to get down near the river,then carry clothes.