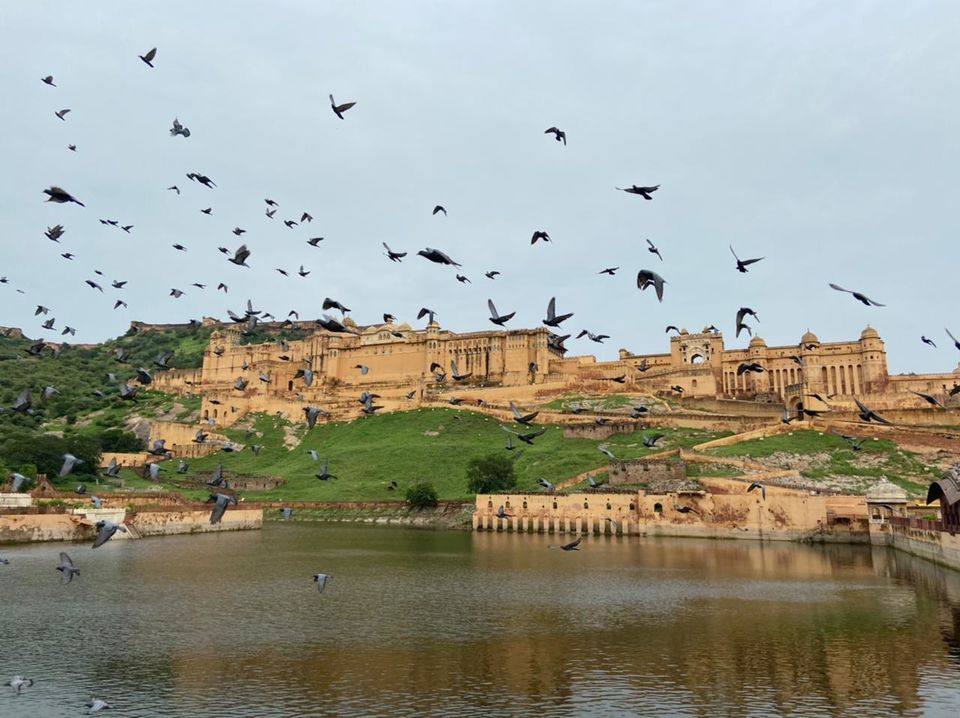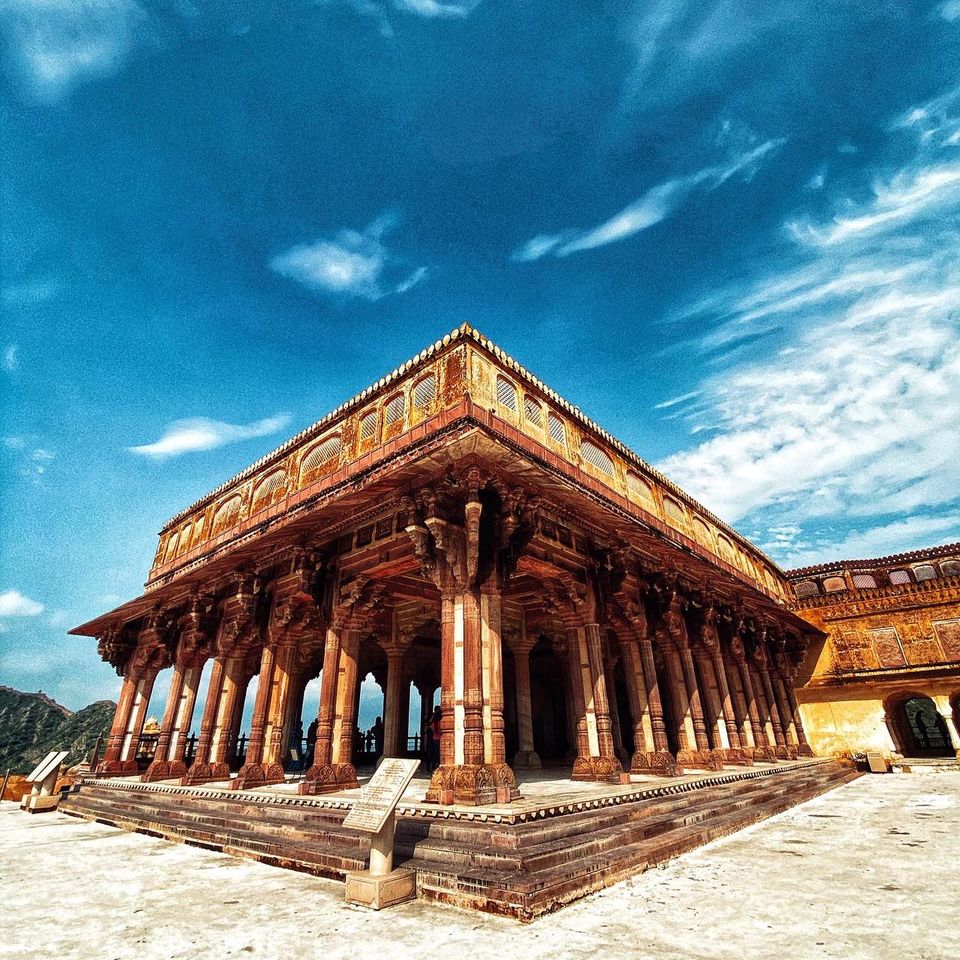 Amer Fort or Amber Fort is located in Amer Rajasthan, India This fort located 11 Kms from the city center Jaipur. The town of Amer and the Amber Fort were originally built by the Kachhwaha Rajputs by Raja Bharmal Raja Man Singh who was a ruler from the Kachhwaha clan of Rajputs in 1558 CE, later, made by Sawai Jai Singh. Located high on a hill, it is the principal tourist attraction in Jaipur. Maota Lake which is the main source of water for the amer palace. Inside the the fort Mughal Architecture greatly influenced the architectural style of several buildings of the fort. Constructed of red sandstone and marble, the attractive, opulent palace is laid out on four levels, each with a courtyard. It consists of the Diwan-e-Aam, or "Hall of Public Audience", the Diwan-e-Khas, or "Hall of Private Audience", the Sheesh Mahal (mirror palace), or Jai Mandir, and the Sukh Niwas where a cool climate is artificially created by winds that blow over a water cascade within the palace. Hence, the Amer Fort is also popularly known as the Amer Palace. The palace was the residence of the Rajput Maharajas and their families. At the entrance to the palace near the fort's Ganesh Gate, there is a temple dedicated to Shila Devi, a goddess of the Chaitanya cult.
How to reach
If you're on a strict budget, take one of the frequent buses that depart from near the Hawa Mahal in the Old City. They're crowded but will only cost you 15 rupees (or 25 rupees if you want air-conditioning). Alternatively, it's possible to take an auto rickshaw for about 500 rupees for the return trip. Expect to pay 850 rupees or more for a taxi.
How to visit
Many people choose to remain at the fort for the evening sound and light show, night viewing, and dinner. The fort reopens, evocatively illuminated, from 6:30 until 9:15 p.m, depending on the season .
While inside the fort, it's worth eating at 1135 AD for the opulent regal ambiance. This fine dining restaurant is situated on level two of Jaleb Chowk. It's open until 10:30 p.m. and serves tasty authentic Indian cuisine. You'll really feel like a maharaja there!
Toward the bottom of the fort, near Maota Lake, a popular sound and light show showcases the history of Amber Fort using many special effects. There are two shows per night, in English and Hindi.