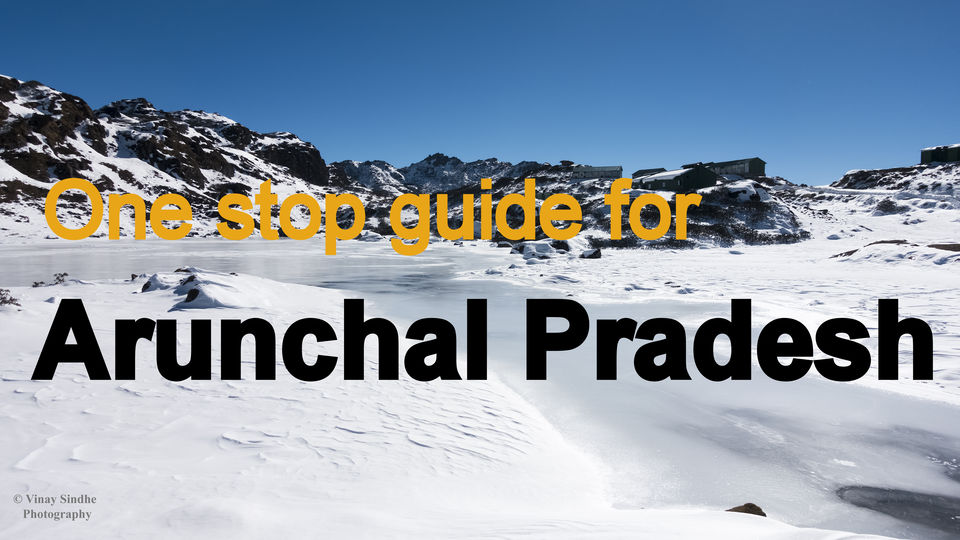 Every wondered to go around with your backpack to one of the least visited places in India, then this blog provides all the answers you need. From the best airport to explore the northeast, to obtaining the Inner line permit to visit Arunachal pradesh to exploring the breathtaking places in the far northeast.
In the last week of December 2018, my friend and I decided to finally head to the mountains of northeast. Our entire trip consisted of visiting Arunachal Pradesh and Meghalaya over a period of 10 days. In the view of not making this blog lengthy and boring, I will be restricting this blog only about Arunachal. A separate blog on Meghalaya will follow soon.
Here you will find the way we went around Arunachal and also how we wished we had done it. (Although we had good fun in these small little goof-ups). So, let's get started.
From Bangalore, the northeast is well connected via airports. In my experience, Guwahati airport is a good bet, given the frequency, cost, and locality. So we took a flight departing early morning from Bangalore and reached Guwahati around noon. (courtesy of delayed takeoff due to fog)
Inner Line Permit - Visa for visiting Arunachal
This is a document you need to obtain before you set foot in Arunachal. There are a number of ways to obtain this:
1. Guwahati Airport - You can obtain ILP by providing an ID proof, photograph and about 500 rupees. But as luck would have it this office was closed.
2. Assam tourism @ Paltan Bazaar - This is where we obtained. Paltan bazaar is where the main bus station is from where buses/taxis to Arunachal will ply. Once you reach Paltan Bazaar from airport locate "Nepali Mandir" next to which is Assam tourism office. Head to the first floor and you will find Arunachal tourism office from where you can procure ILP.
3. Online - This is how we should have done it. Go digital, submit documents in advance (1 week I heard) and get ILP. (I wonder why we din't take this route)
Itinerary for getting around Arunachal - Let me give you a skeleton image of our trip.
Day 1. Paltan Bazaar to Tezpur in Volvo - 4.5 hrs. Night stay at Tezpur (the last bus is at 4 pm, remember there are no overnight buses in the northeast)
Day 2. Tezpur to Dirang in shared sumo - 9 hours. Night stay at Dirang.
Day 3. Morning - Visit Sangti valley, Dirang monastery.
Noon - Dirang to Tawang via sela pass in shared sumo - 7 hours. Night stay at Tawang.
Day 4. Tawang to Madhuri lake and back. Shopping in Tawang. (Bumla pass was closed due to snow.). Night stay at Tawang.
Day 5. Tawang to Paltan bazaar (Guwahati) - around 14 hrs in sumo.
Now let's jump into the details of each day.
Day 1 - We went to the Paltan bazaar bus terminal and brought a Volvo ticket at the counter to Tezpur. We stayed in Hotel pine yard which is close by to the bus stop in Tezpur. As soon as we got down at Tezpur we booked a sumo for the next day for around 500 rupees to take us to Dirang. This, I would say is the most convenient way to start your journey.
Alternate option - If you are quite the adventurous one then take shared sumo from Paltan bazaar all the way to Tawang (14 hrs) or to Dirang (around 8 hrs). Remember all the long distance sumo's will start early morning and has to be booked the previous day/evening. So you need to be in Guwahati the previous day.
Day 2 - The journey began at 6 am and we took the Tezpur - Kalaktang- Shergaon- Bomdila-Dirang route. According to the locals, this is the best route. The scenery was pretty ok ok and we settled in for a long journey ahead. I must tell you this journey can be very tiring as the sumo is filled with 10 people + driver. We reached Dirang by 3 pm and dropped our backpacks at Hotel Samdup Khang. By the time we enquired about the journey to Tawang and had some samosas the sun had set and we settled in for the night.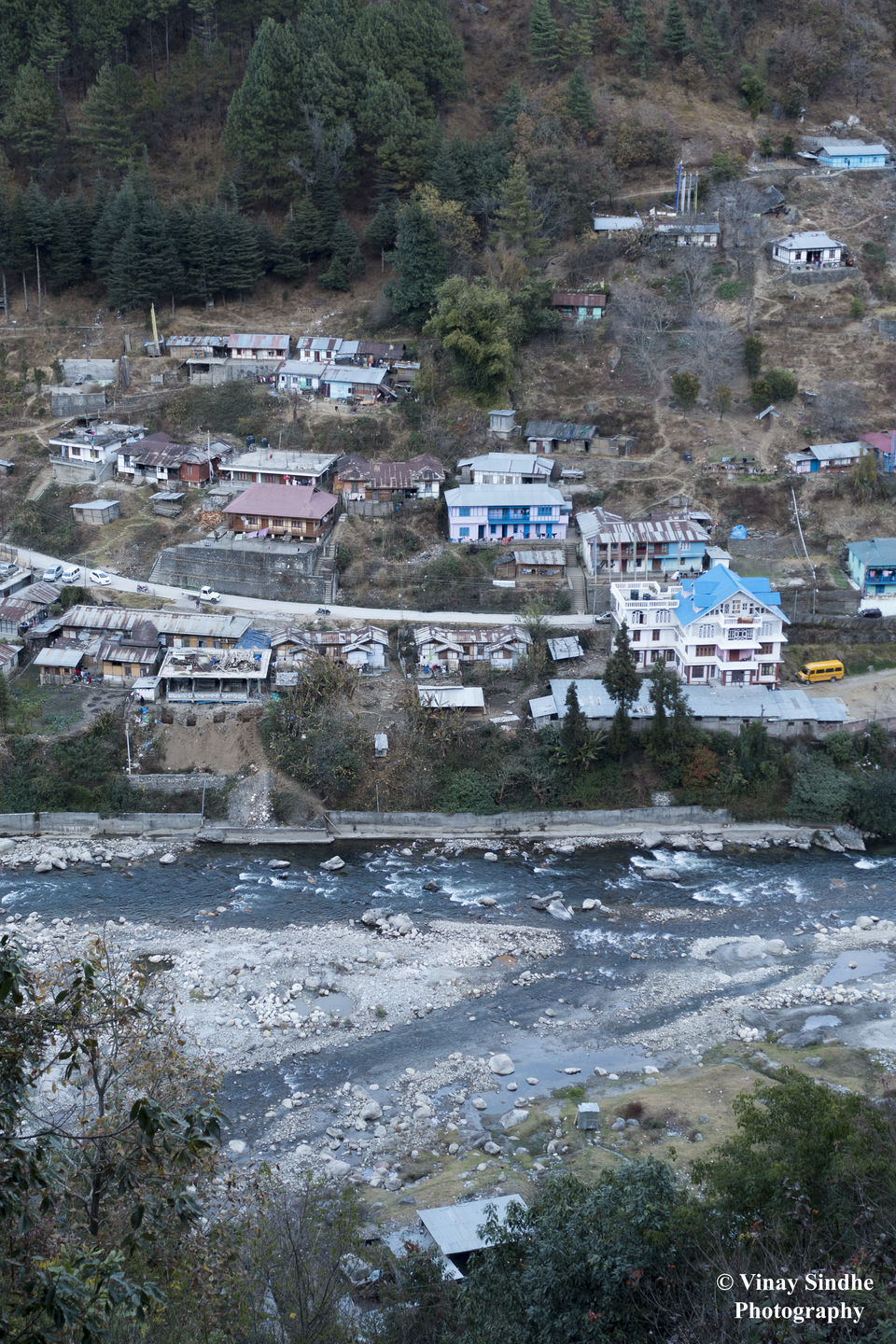 Day 3 - We woke up early and headed to the sumo ticket counter (which you will find plenty) to enquire about our journey to Tawang. Thankfully he confirmed our 2 seats and said the sumo will arrive around 12 pm. Previous evening we had spoken to a local driver for taking us around Sangti valley and Dirang for 1500 rupees. So we got into his alto and headed to Sangti valley and Dirang monastery to spend the first half of day 3.
Sangti valley and Dirang monastery - This is the point where the fun began. Till now I had not taken out my camera, and when the time came, boy, what incredible sights. Sangti valley is a must visit place which is around 30 min away from Dirang. The valley surrounded by orange plantation, small settlements, and the river cascading through the mountains is a sight to behold.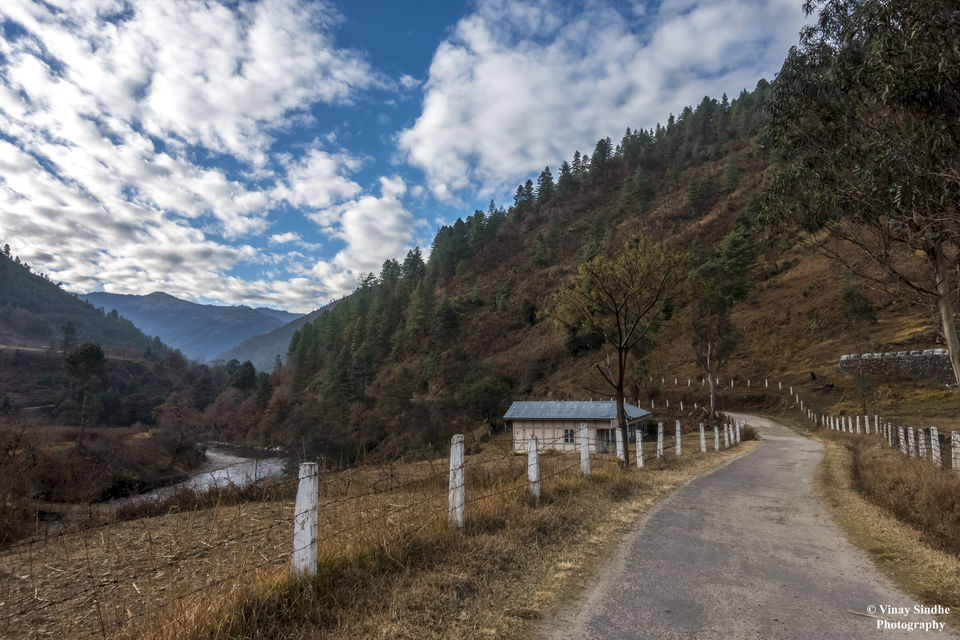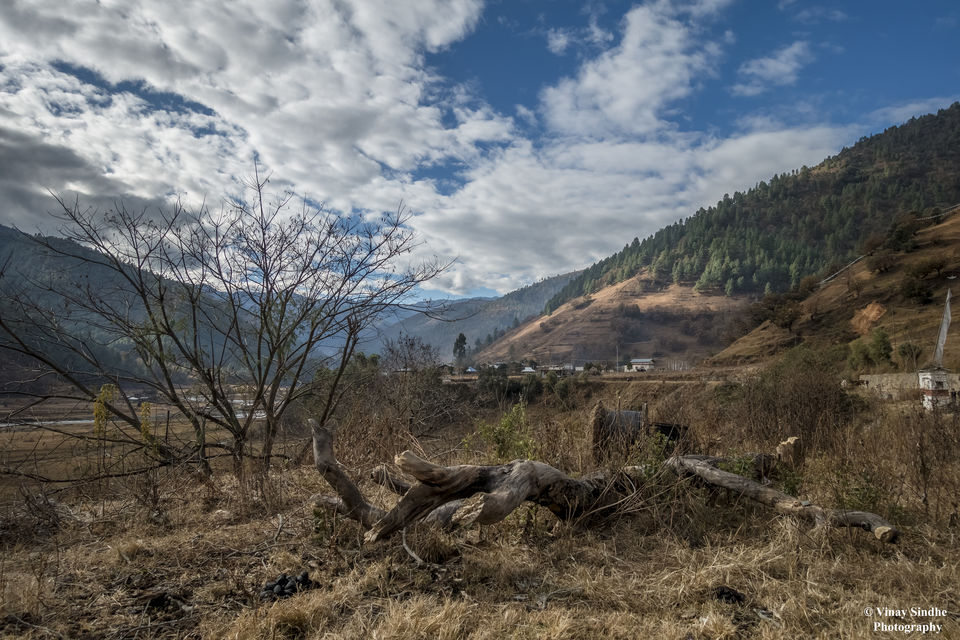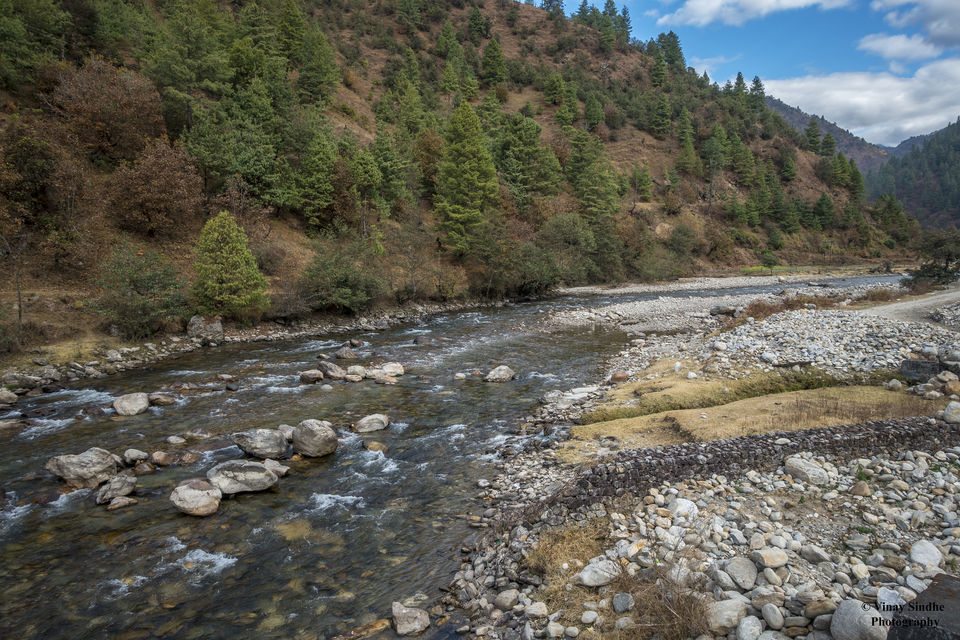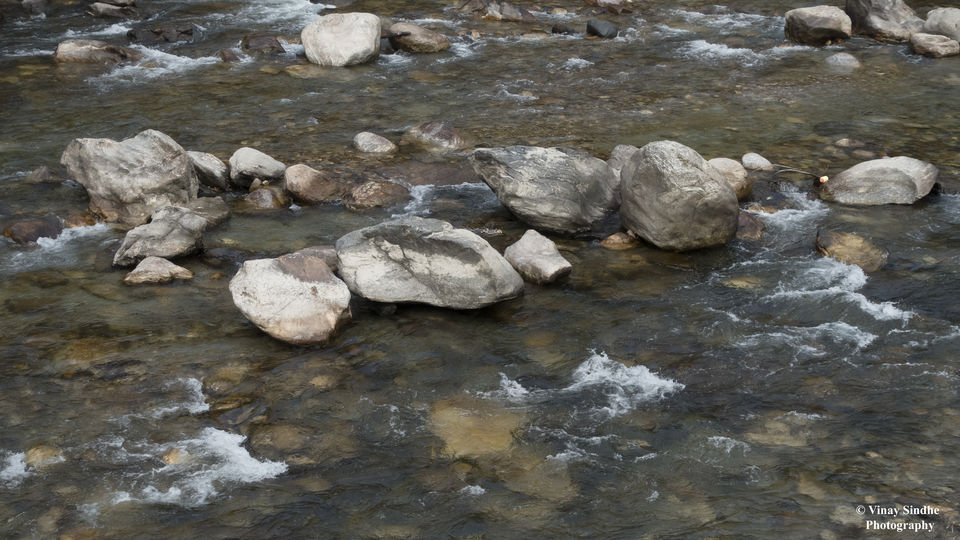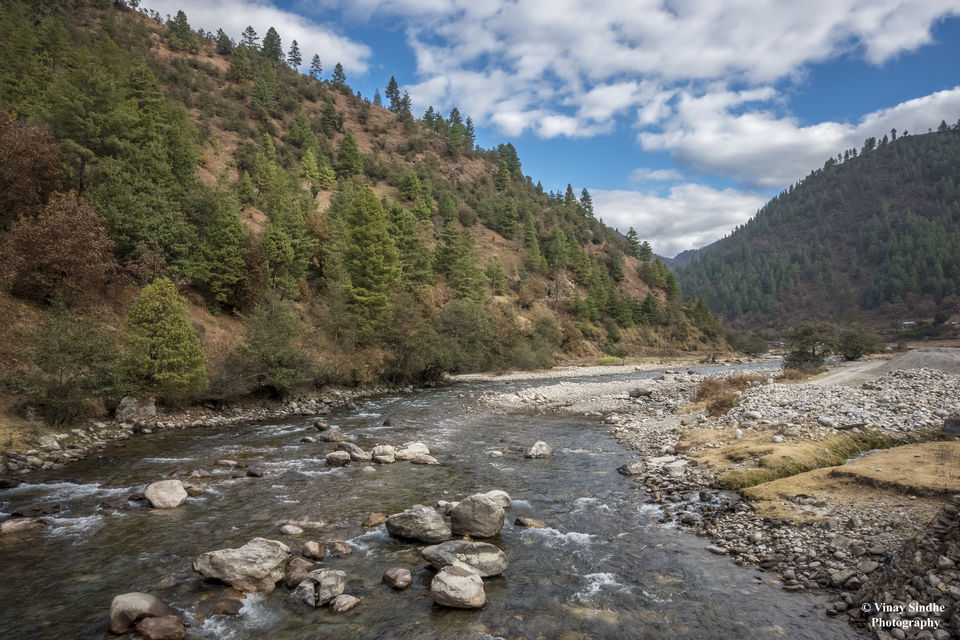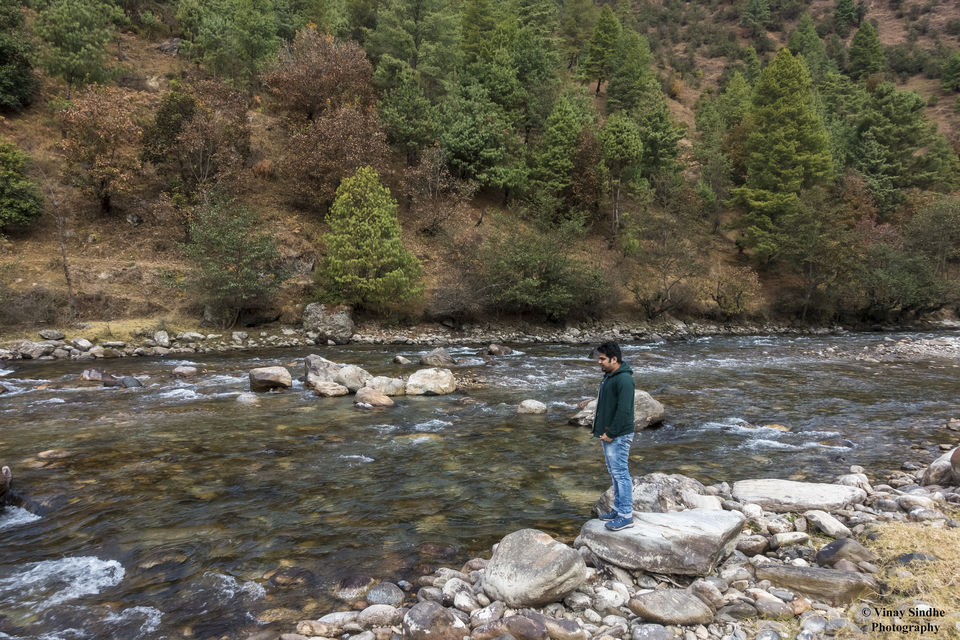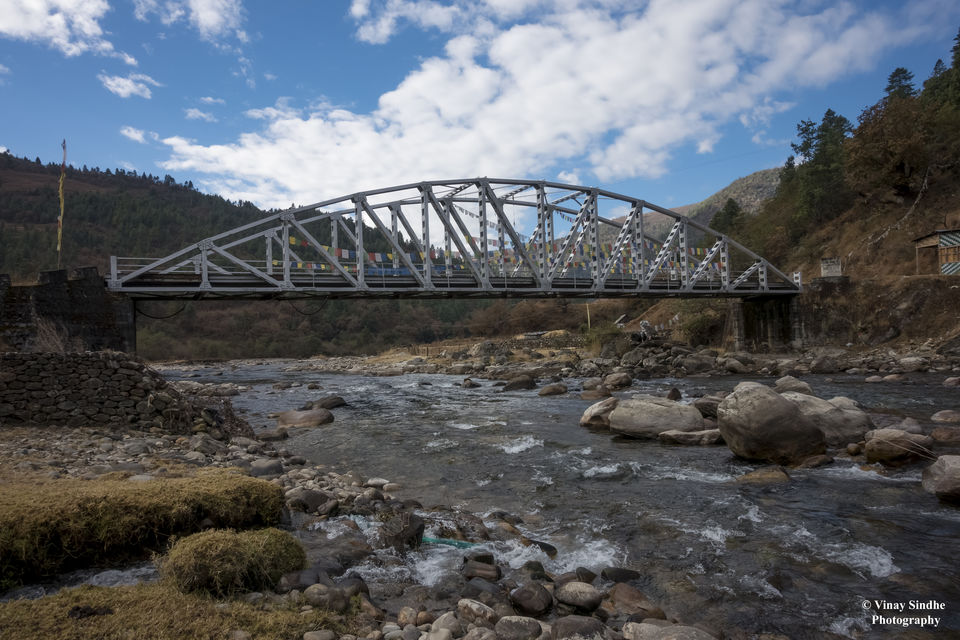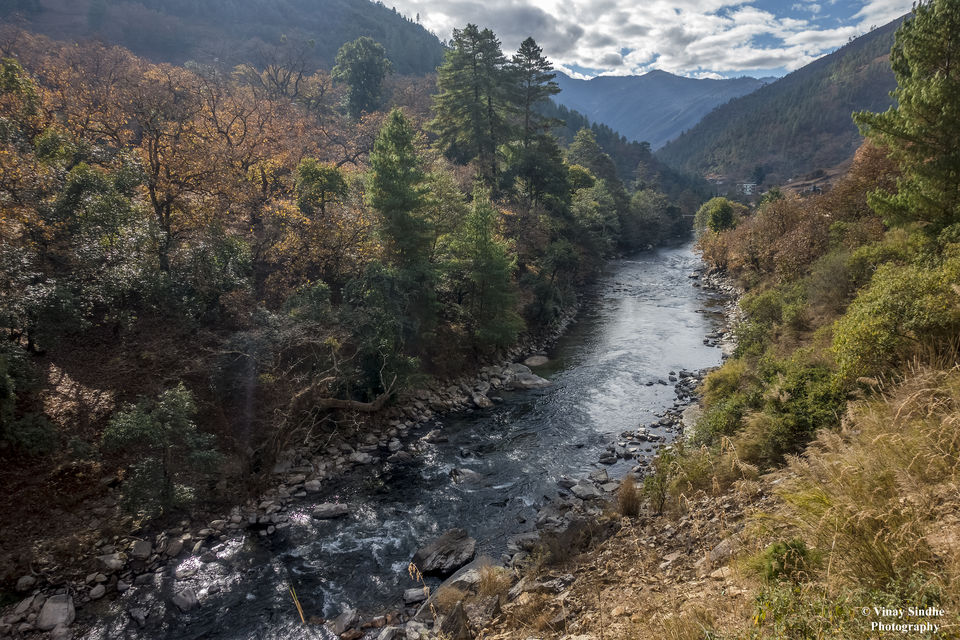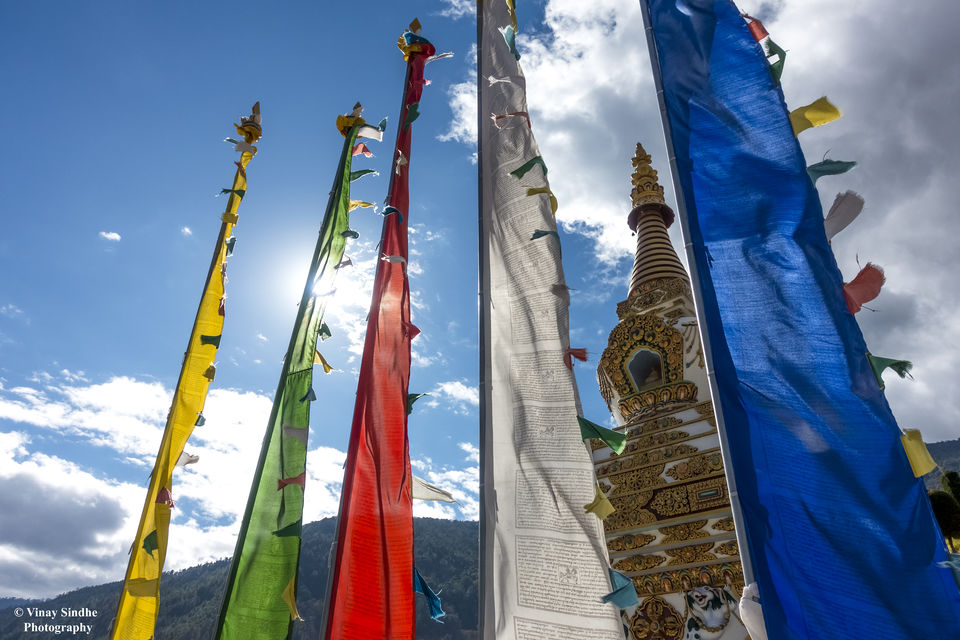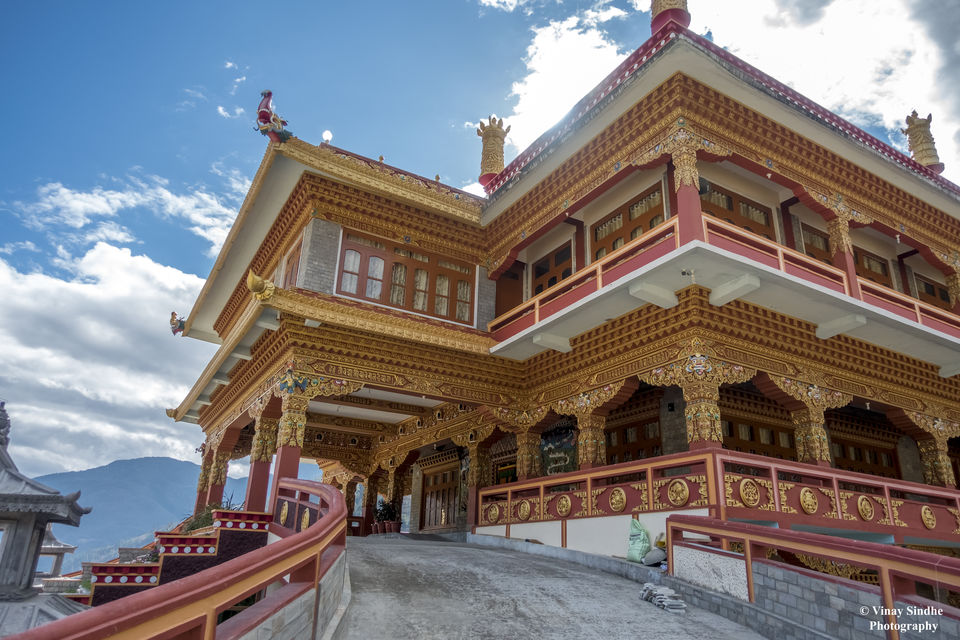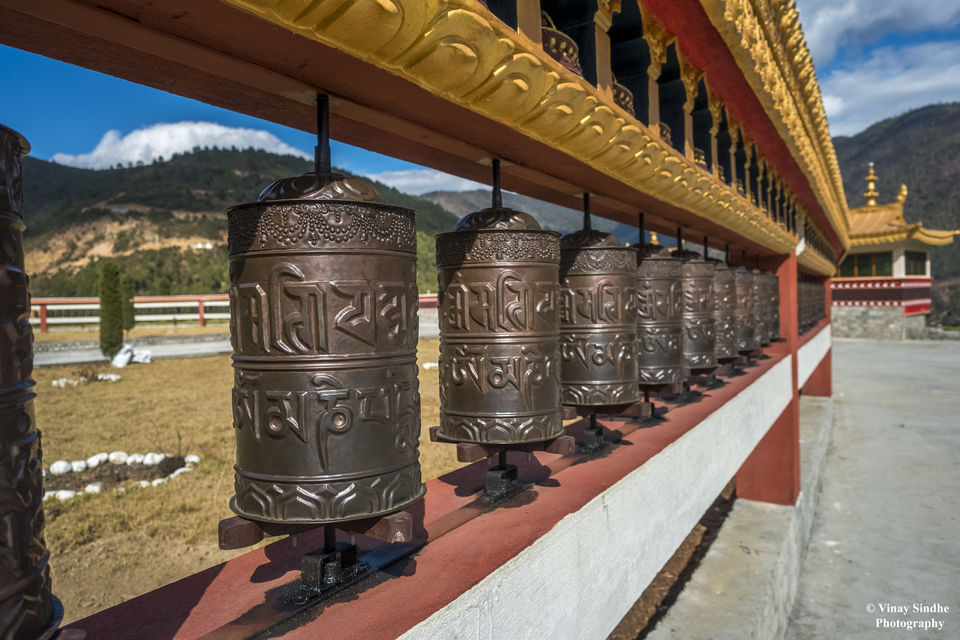 Sela pass - We got back to the sumo counter around 12 and boarded the sumo and settled in for another long journey. But this time the scenery was out of this world because we were going through Sela pass. With fresh snow, the entire pass was decorated with white tapestry. I must tell you that driving through Sela pass itself is a big highlight. The sumo driver will stop only once at a good spot and the rest should be enjoyed through the window.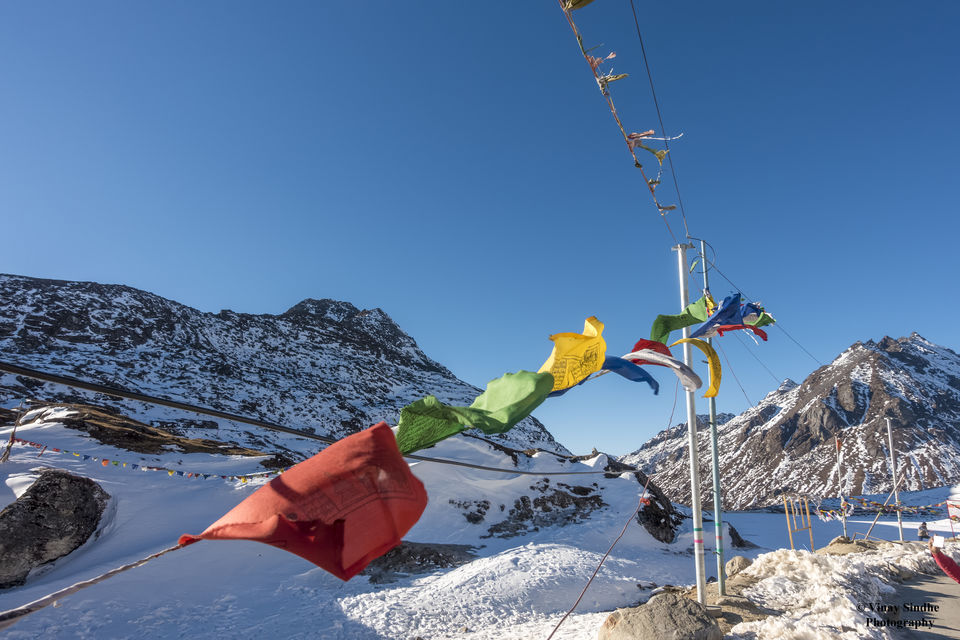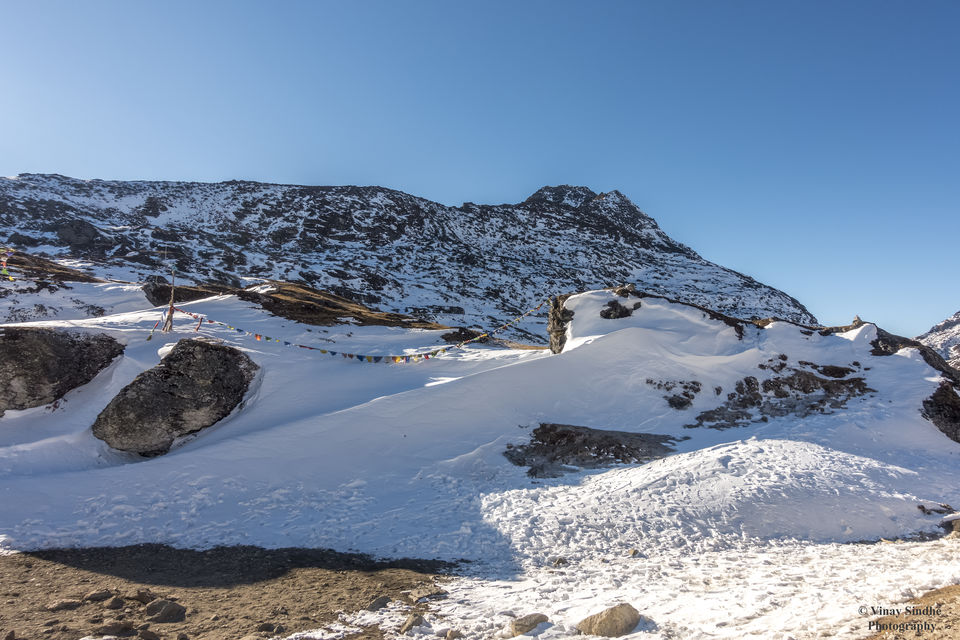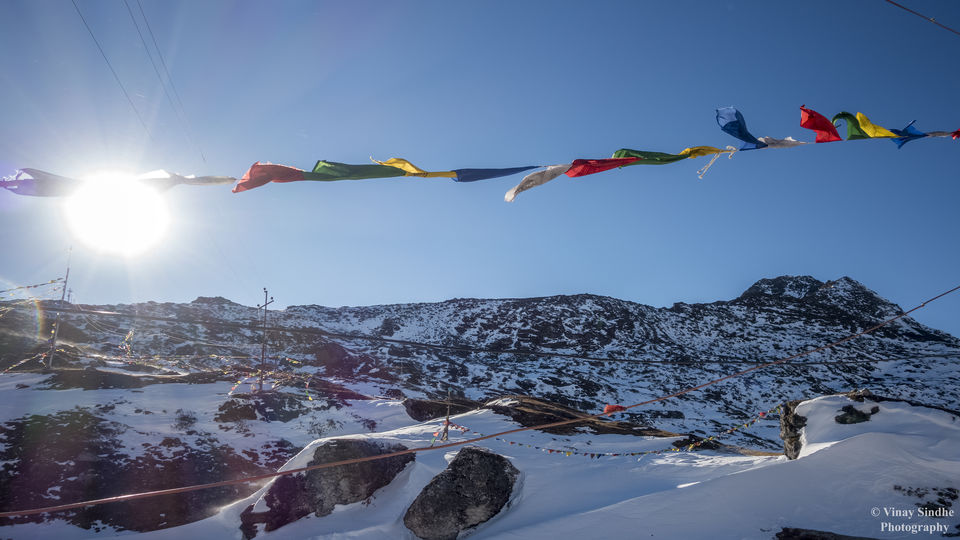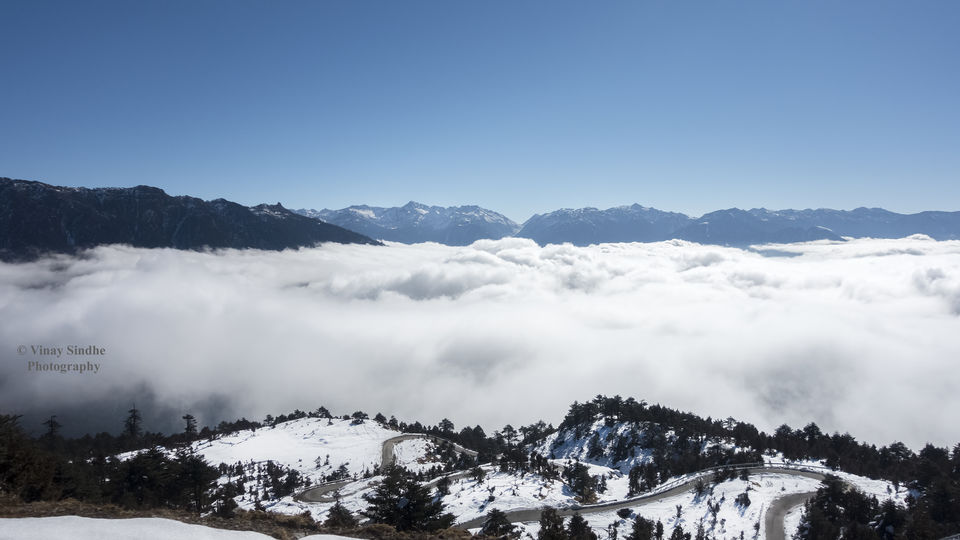 The next day we were supposed to visit Bumla pass, for which permission had to be taken. So the driver made arrangements and we sent our ID proof picture to a watsapp number and paid 100 rupees per head. We reached Tawang around 7 pm and settled in for the cold night.
Day 4 - We were told the sumo to Bumla pass would start at 7 am but unfortunately, due to heavy snowfall the road was closed and only Madhuri lake could be visited.
Madhuri lake - Also called as Sangestar Tso Lake is close to China border in the Bumla pass road. The views en route to this lake (many frozen lakes along the way) are something one wouldn't have witnessed for sure. You literally drive above the snow-clad trees and the clouds to discover another world altogether.
We got back from the lake around 4 pm and spent the evening shopping for some local goods and made the booking for the next day to return to Paltan Bazaar, Guwahati for 1400 rupees per head
Day 5 - We started the long return journey and entered the mighty Sela pass again :) This time however the journey was not smooth. Because of the overnight snow parts of Sela pass was covered by a layer of ice which was like glass. There was absolutely no traction and few vehicles were getting stuck or spun off the road. There were some delays in putting the chain, helping fellow travelers and so on. On the bright side whenever there was a delay we got to get out the vehicle and enjoy the scenery.
Once we crossed Sela pass the journey was kinda boring and tiring. One can chat with the fellow passengers only so much and your playlist also seems running out of songs. We reached Paltan bazaar around 9 pm and settle in for the night and put a few thoughts on our next phase of our trip, which was to Meghalaya.
How we wished we had done the trip:
Instead of staying at Tezpur on day 1 it would have been ideal to head to Dirang from Paltan bazaar so that we could save one day. This day can be used to stay at Tawang for one more day or visit Kaziranga national park on the way back.
Few points to remember:
Best time to visit - This depends on what you are looking for. If you need to see snowfall then last week of December to March would be ideal. But be prepared for harsh weather conditions and closed roads. If you are satisfied by seeing snow at a distance or if you want to drive on your own then October - November would be ideal.
Getting around - As mentioned earlier there are no overnight transport services or bus services in Arunachal (there is one bus from Tezpur to Bomdila I guess, not sure). So, getting around in shared sumo is the best option. However, if you have a group of 5-6 friends then hiring a Sumo for yourself would be a lot of fun.
No room heaters - Let me just say that at night I wore 3 layers of clothes and even a sweater which I had brought for my mom.
So that is it, that was our trip to the cold, white Arunachal pradesh. Comments and suggestions are most welcome. I hope my blog is helpful.