One wonderful weekend in February, husband and I decided to head out for the weekend. Though neither of us was in the mood to drive, we knew there weren't too many options. As I made the list of possible options, Bharatpur seemed the most fun! Since online research suggested that there is an amazing option to cycle and explore Keoladeo National Park, I was sold!
The Weekend Begins
We started from home around 7 am in the morning and took the route towards Greater Noida and the fancy expressway! It really is something and quite a drive (it was my first time!). Everyone sticks to the basic rules and it was fairly easy to cover the first 2 hours of the drive. But the road after taking the right to Bharatpur was a mess! Pot holes, traffic and construction mess extended our journey time by another 2 hours! But finally we reached our guest house and it was bliss! Hot tea, biscuits and a nap made all the difference and I was up for a fun afternoon at the National Park. Our homestay was at a distance of 1 km from the park so we chose to walk, but rickshaws are easily available here and it shouldn't be a hassle to find one.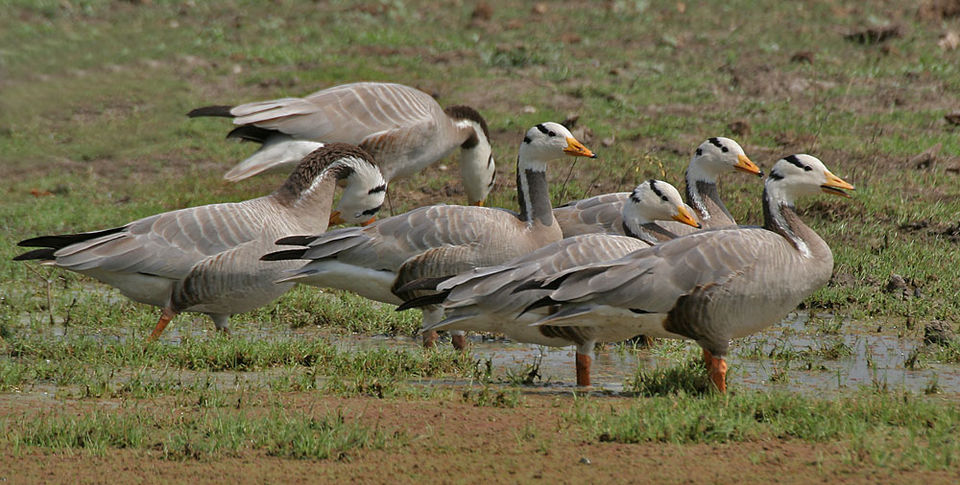 The entrance of the park itself is quite grand with accurately marked signboards to lead us to the ticket counter and the cycle renting counter (yay!). After purchasing our tickets, we went on to choose our cycles and since it was 2 pm in the afternoon, we had tons of options!
There is also a small shop within the complex which houses t-shirts, caps, books, maps and other paraphernalia and can be checked out. You may not want to take too much besides the map and a book about the birds in the park, yet I would suggest you check it out.
As we set out to explore this wonderful park, I was certainly more excited about riding a bicycle after almost 10 years than discovering rare and unknown species of birds.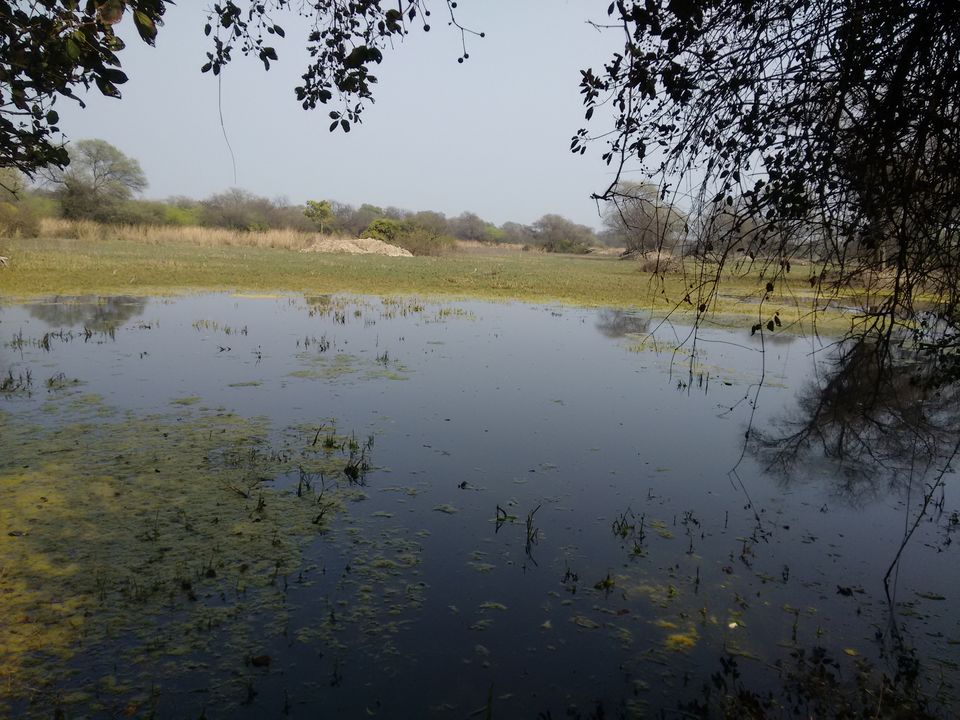 The roads are absolutely perfect for cycling and there are little cycling trails that lead you to a surprising stream or a mesmerizing cluster of trees. Throughout your journey, you will be accompanied by sweet chirpings for company and shrieks of surprise at sightings of unknown birds. You will also come across a group of people fussing over some tiny bird relaxing on a branch! But it really is worth it. There is a small tea shop within the park that sells tea, biscuits, water and chips though eat well before coming here. All the cycling and walking is sure to get you hungry!
There's not much to do in the park besides enjoying the lovely sights and taking in the ways of nature. Also, honestly there is not much one would like to do when you are in the middle of nowhere with no schedules to follow!
As we made our way back to the homestay after 4 hours of cycling, we were far from tired and were actually quite chirpy and excited after such a busy afternoon. The evening was spent reading, listening to music and just taking in the sounds of nature while munching on yummy sandwiches and endless cups of tea.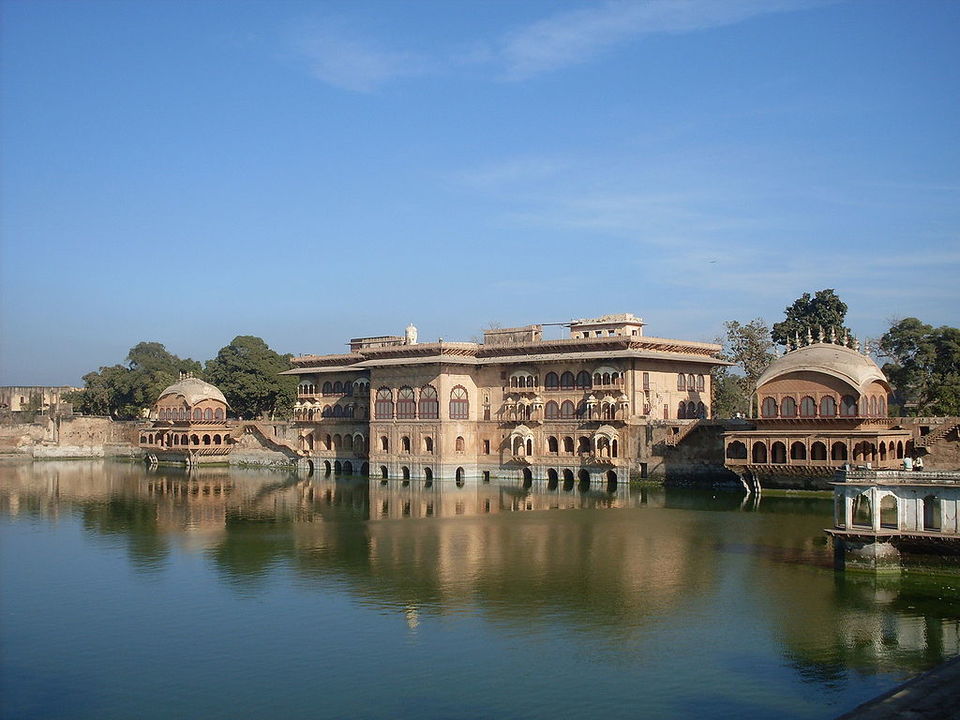 Day 2
We had decided to make our way back to Delhi on Day 2 and considering the time it took us to reach, we didn't have much time for the second destination on our itinerary. Deeg Palace is located about 2 hours from Keoladeo National Park. It is yet another hidden gem that demands attention from history buffs, travellers who dig architectural brilliance and photographers. The palace is so beautiful that it is almost overwhelming. The area is huge and can take you anywhere between 3 to 4 hours to explore completely. It is said during Janamashtami, the 2000 fountains in the palace light up and sprinkle water all over the area. Though I have not witnessed it, I can imagine the grandeur of this lovely sight. We had to finish this in a hurry but I strongly suggest you keep ample time for this absolutely stunning place (perhaps cut short your morning laziness). Next time I am here, I will certainly spend more than a couple of hours at this lovely palace.
Stay Options
To my surprise, Bharatpur has tons of homestay options besides the usual run-of-the mill hotels. If you are here for just the weekend, do go for a homestay option – it's hassle free, more calming and quite relaxing. After much research I chose Jungle Lodge since the reviews were great and seemed to be wonderful homely place.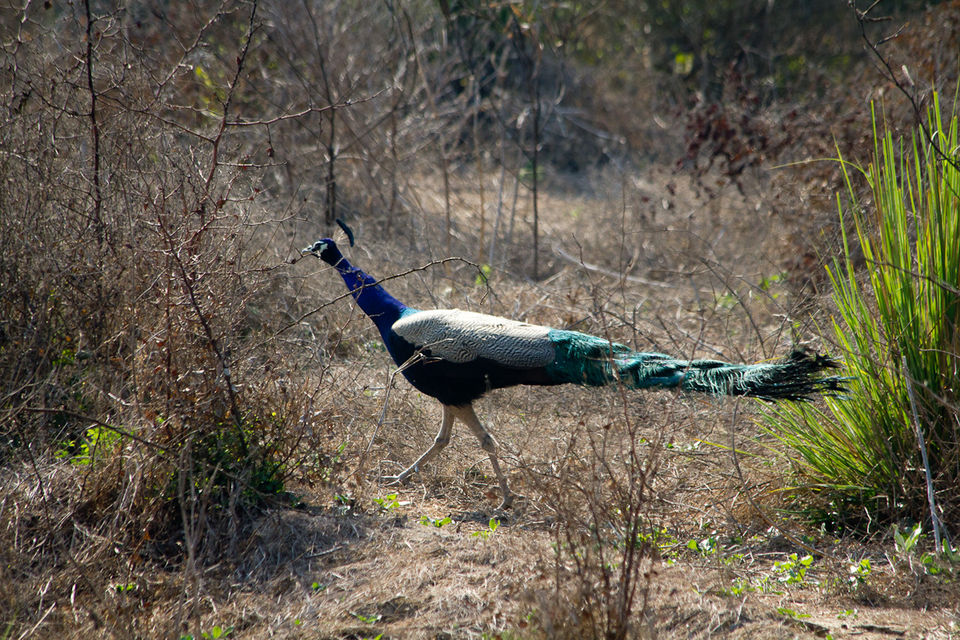 The booking process is quite smooth and you only need to exchange a few emails to confirm the booking and make the advance payment. Falcon Guest House was another great option and I perhaps will try that the next time.
Meanwhile Jungle Lodge was absolutely great. The house was surrounded by a lovely, lush garden and their pet dog was a delight. He led us to our rooms and was quite concerned about us settling in! The hosts are a middle aged couple, extremely polite and quite helpful with details about the surrounding area. The food at the guest house is like any other home cooked meal though it really helps the host, if you inform her about your choice of dishes.
Tips
1. There are no public conveniences on the expressway. Carry ample food and water with you since there is only one stop which takes about 1 and half hours or more from Delhi. After this the next shop you will find is on the way to Bharatpur. 
2. There are a number of toll booths on the way, but it's important to tell them where you are coming from as the toll is charged accordingly.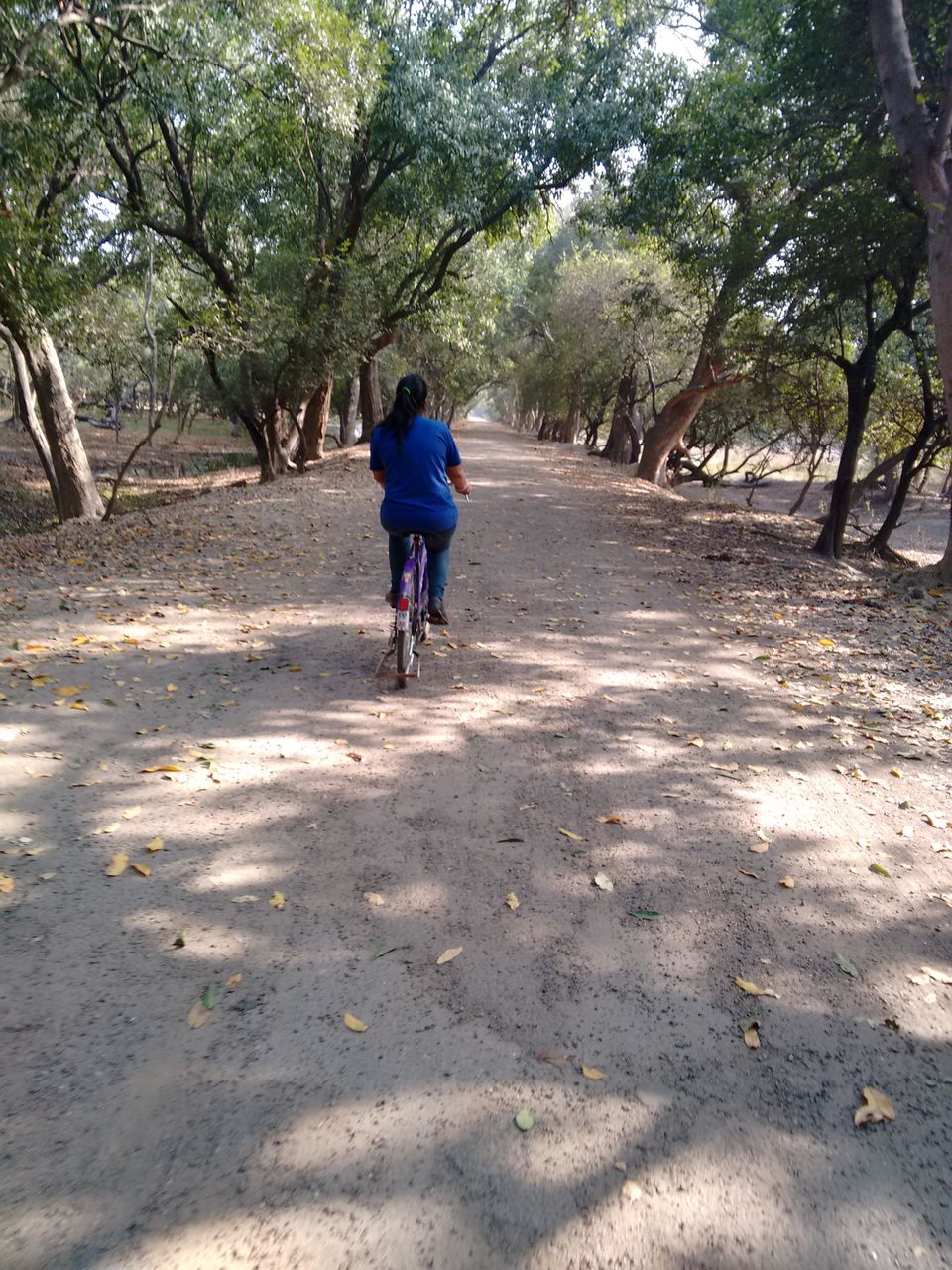 3. After leaving the expressway and taking the road to Bharatpur, put your tolerant caps on. The traffic is frustrating and the state of roads exasperating. 
4. Reach the park around 2 or 3 pm to get cycles of your choice otherwise you will be left with a couple of options. You can also explore the park on a rickshaw (yes, I know!)
5. When on the way to Deeg Palace, confirm and re-confirm directions since locals there explain the route according to their understanding. 
6. Bharatpur is usually warmer than Delhi. I went there in February and off came the jacket in an instant, but the evenings are pleasant. 
Quite popular among bird watchers, this lovely national park is a must visit for its tranquility and peace.
Culture, beauty and peace - this hidden gem speaks volume about the bygone era of royalty.