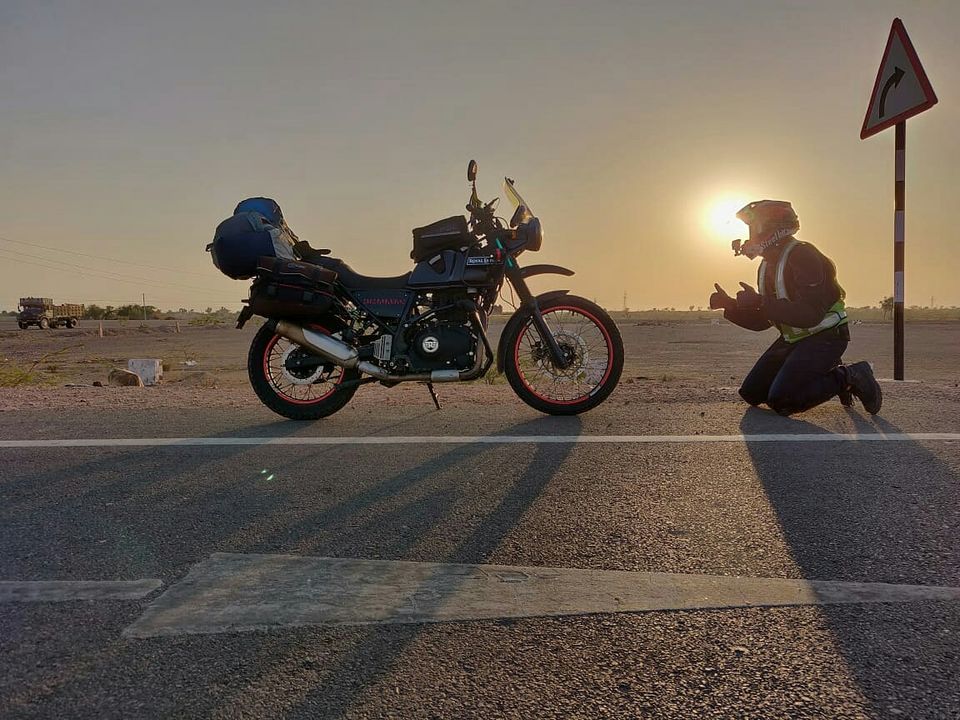 At the Initial stage ,I was in a bit confusion that where should I Explore my Level best....
And it was a Co-incident or not ,my family and relatives made a plan to explore JAISALMER and from there I scratched my Mind and planned a perfect Tour of RAJASTHAN....
It was not only my dream to visit our Home town after 9 years but there was a Major Support of my Younger BROTHER (Ronak Damani).
So ,from there we started conveying our Family for this trip to make it possible anyhow by planning a 'Mind Vlogging' Iternary.
and After complete 15-16 days,our family Trusted on us & granted us the permission to go & Explore Rajasthan on MAYA (Motorcycle) in our own way...not every kid is lucky enough to get this Opportunity ,we are Thankful & glad to have you DAD & MOM & we respect you and your Decisions thoroughly...
From 1st January ,straight after New Year we started Planning the Journey & collecting the needful accessories and spare parts for the thrilling 3450kms Bike Tour in during Winters.
We were all set to leave on 16th January on MAYA.So ,at 4:30am we loaded our Bike with Saddle bags & Tail bag along with Tank bag and at 5:00am (14°C) we left our Society to update ourself with an Amazing Road trip.