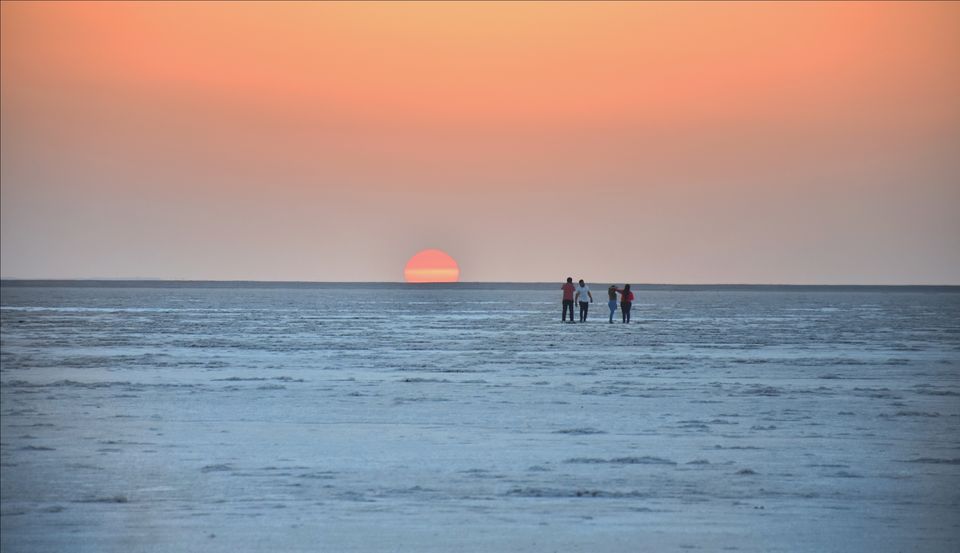 One fine morning my cousin called me over phone. She was inquiring me about my plans for Diwali. I started to sort the holidays out. As consecutive three days were on the list to rejoice keeping 9 to 5 life aside, I was game! I started to sort out places. While sorting, one ad window popped up on my PC screen , it says " Rann Utsav 2019 ". Majestic salt pan touched me. We were having four days in hand. So planned the trip in such a way so that we could cover some off beat places with great historical values around Ahmedabad. I started from Bharuch. My sister, Priyanka started from Mumbai towards Ahmedabad. We met (sorry for my sleepy eyes in GSRTC Volvo, that I couldn't pick her call for 7th time, at 8th I didn't miss)at Ahmedabad Central Bus Stand (Geeta Mandir).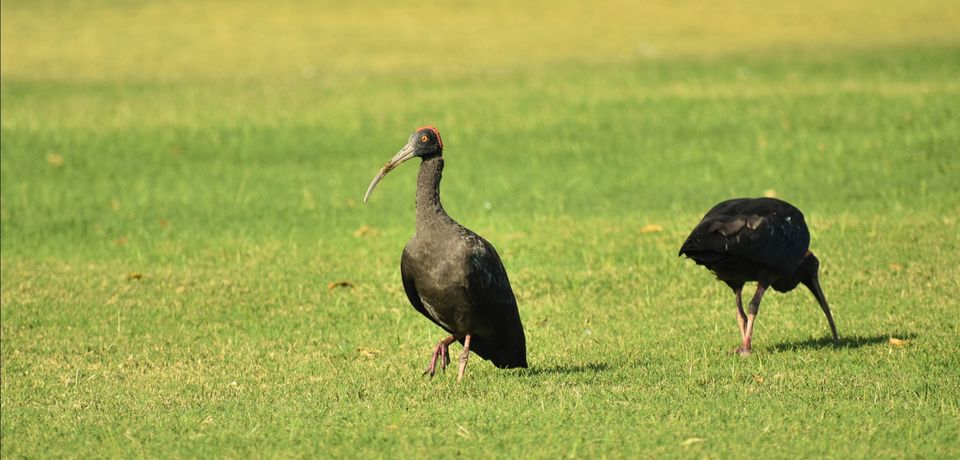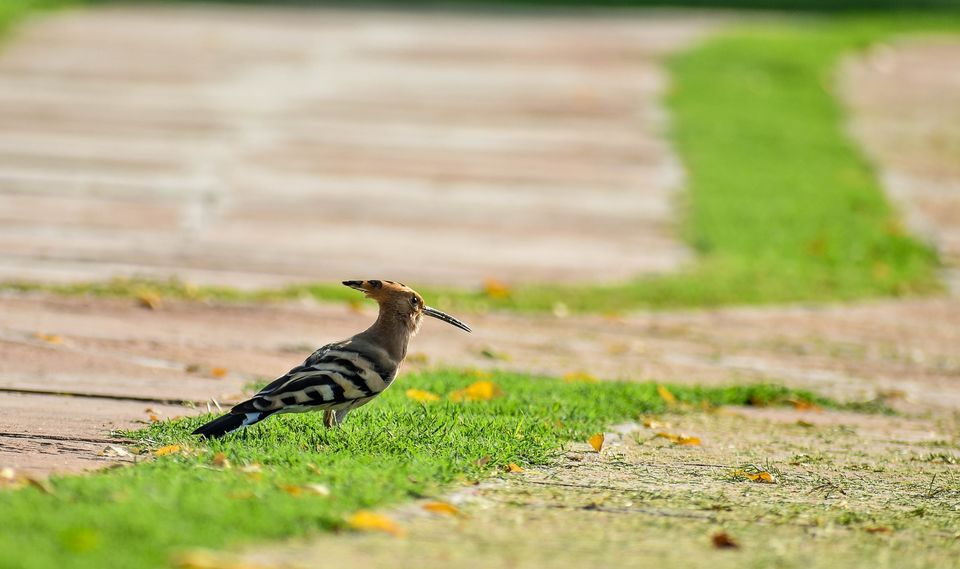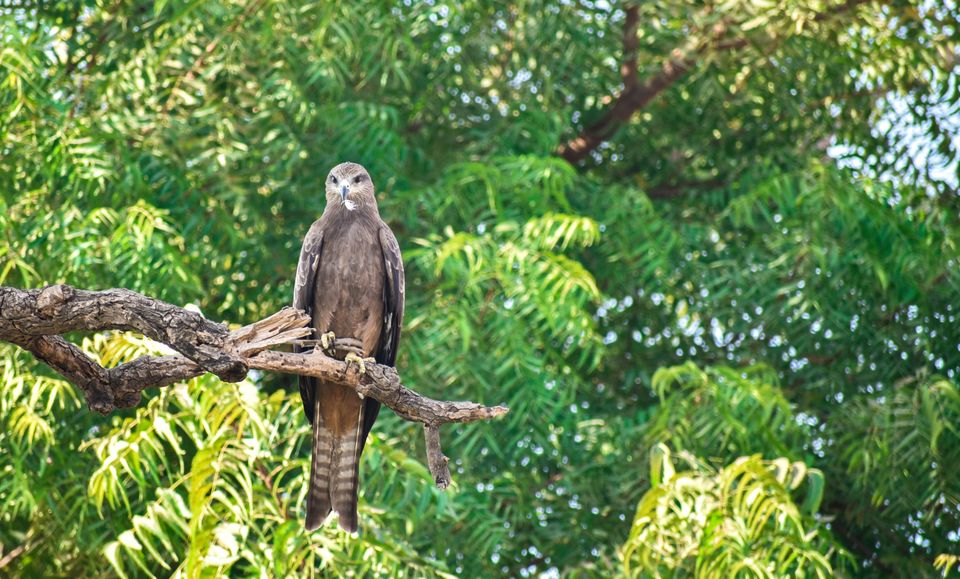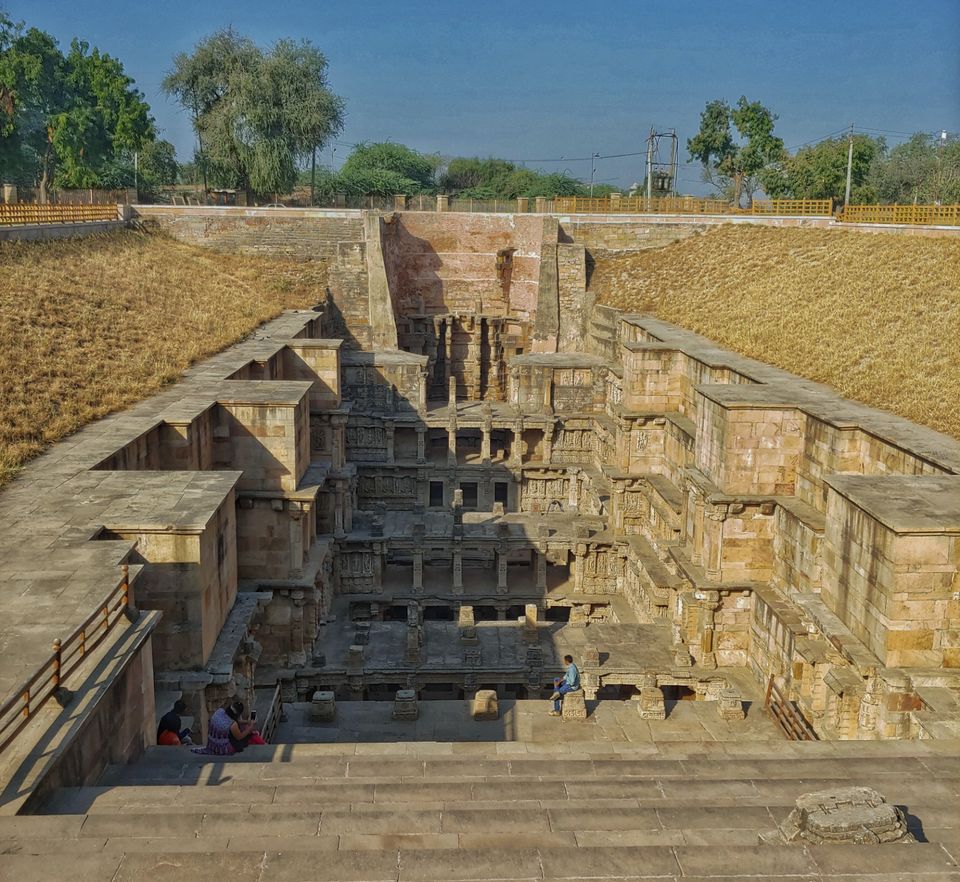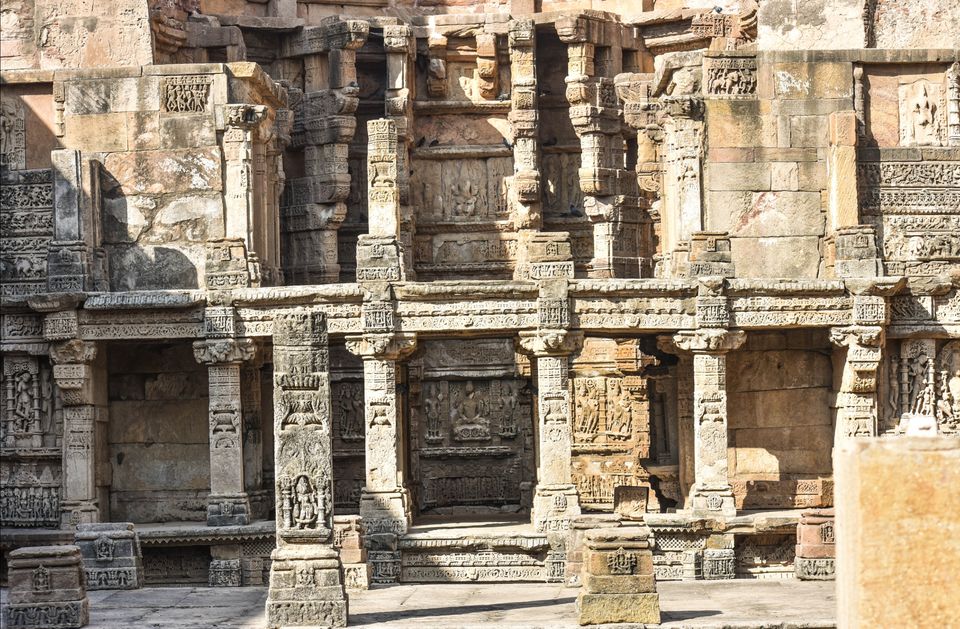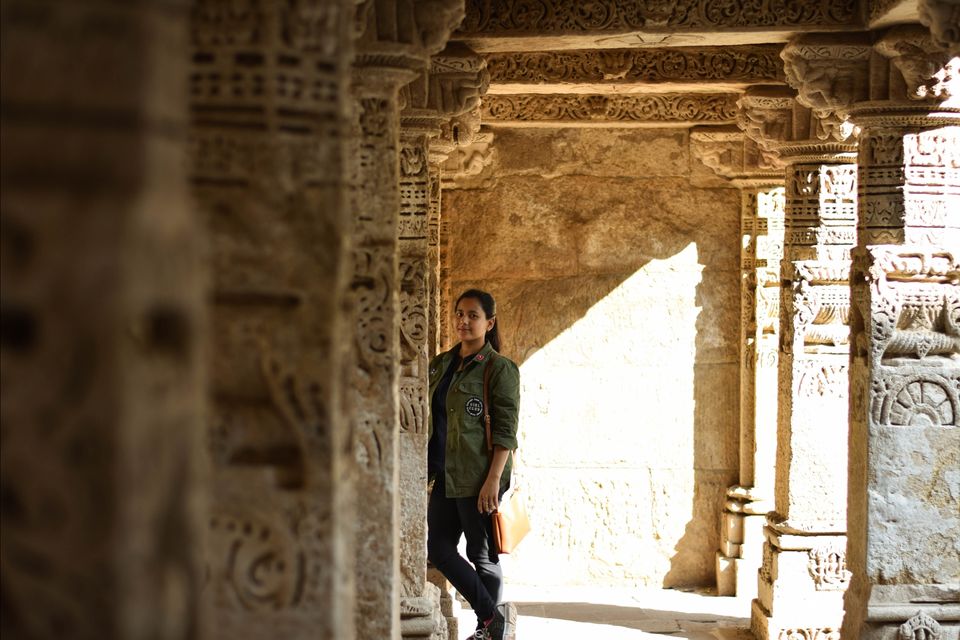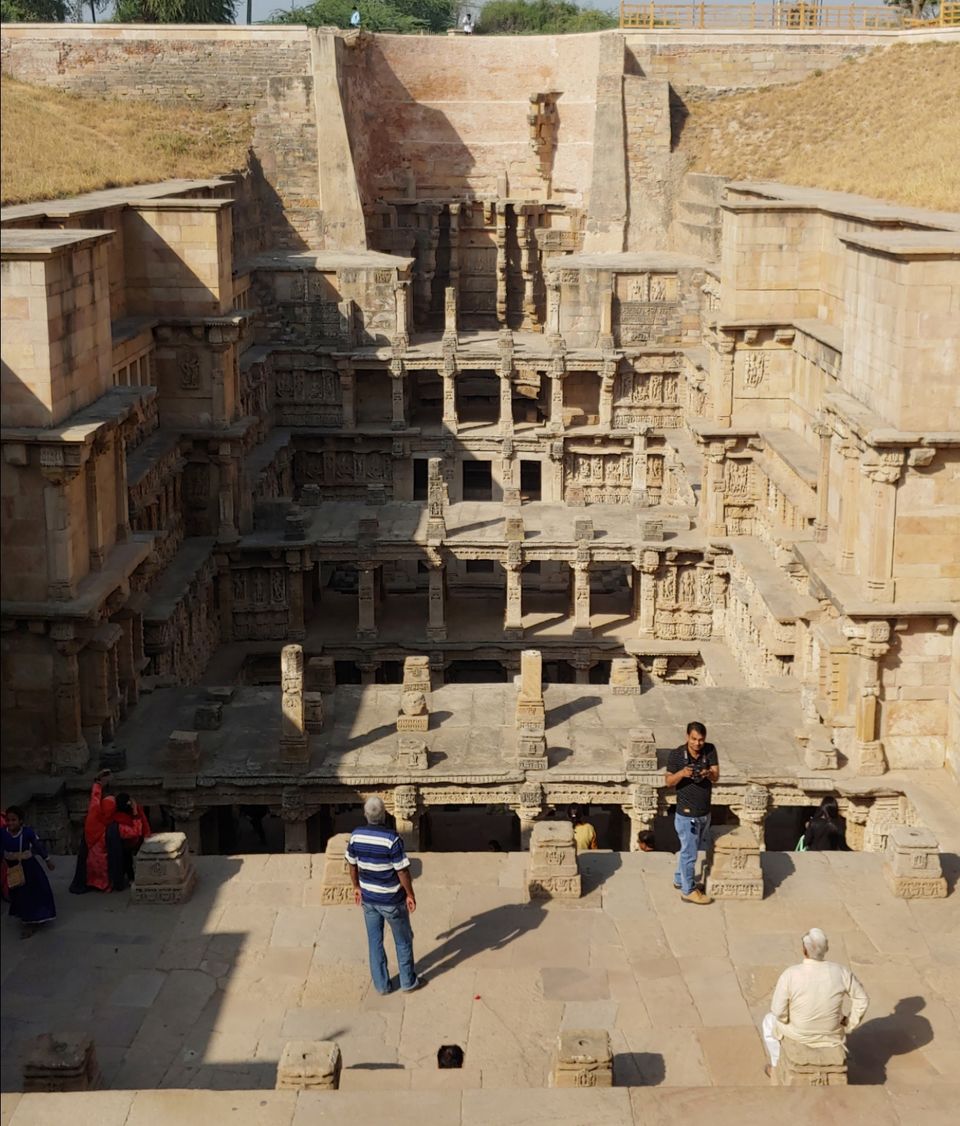 Our bus was scheduled towards Patan, as our first destination was Rani ki Vaab. We set out from for Patan at 5:30AM from Ahmedabad.
In odd 2:30hrs bus drive, we reached at Rani ki Vaab. Rani ki Vaab was built in early 1022 AD. The architectural excellence will catch anyone's eyes. This property has been maintained by ASI. It was buried under soil due to flood. ASI restored most of it's part. The lawn is well maintained. On any day morning time lots of bird activities can be seen. Lots of Gods and Goddesses statue and numerous designs, patterns had been imprinted on walls and colums. The step well is very well engineered. We stayed there for 2hrs then came out and had our pre lunch at a road side restaurant. Thali was very tasty. The food was fresh.
We started for Mehsana. We booked an hotel. After getting refreshed, we started our journey to Sun Temple, Modhera. From Mehsana, it costs ₹30 in Public transport to reach Modhera. Sun temple was also established at the same period of Rani ki vaab. A step well can be seen. We did lots of photography there. No doubt in architectural beauty. We stayed for 3/4 odd hours to engulf the beauty. Please note, coming back from the temple in the evening got hectic if you don't have any vehicle with you. We came back by evening in a private bus.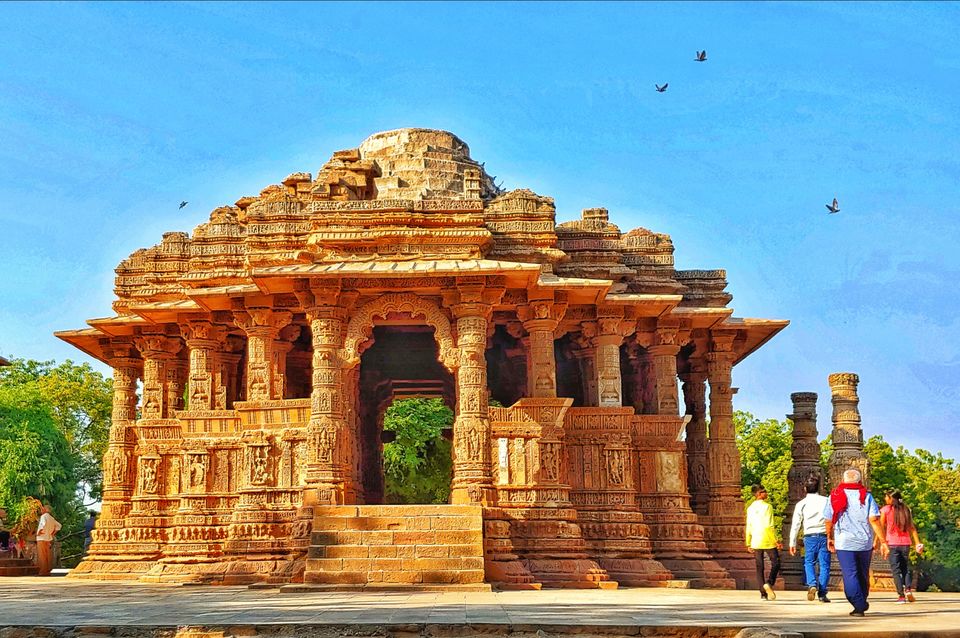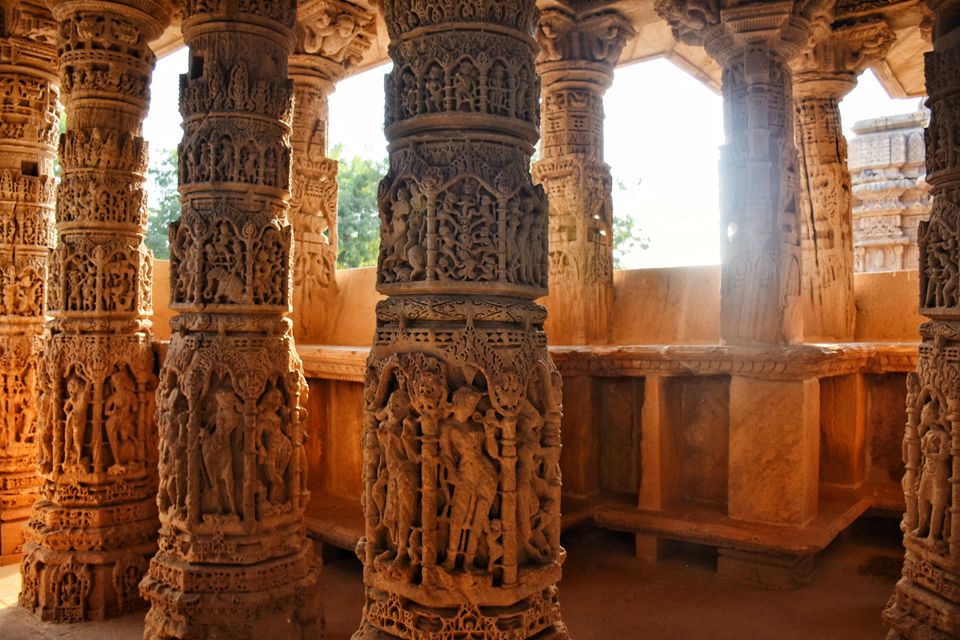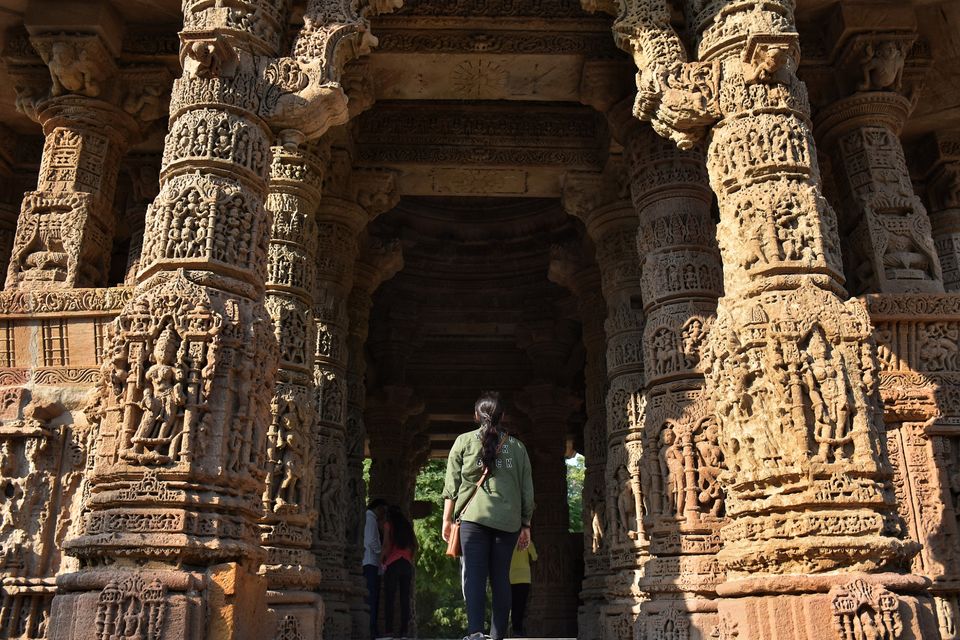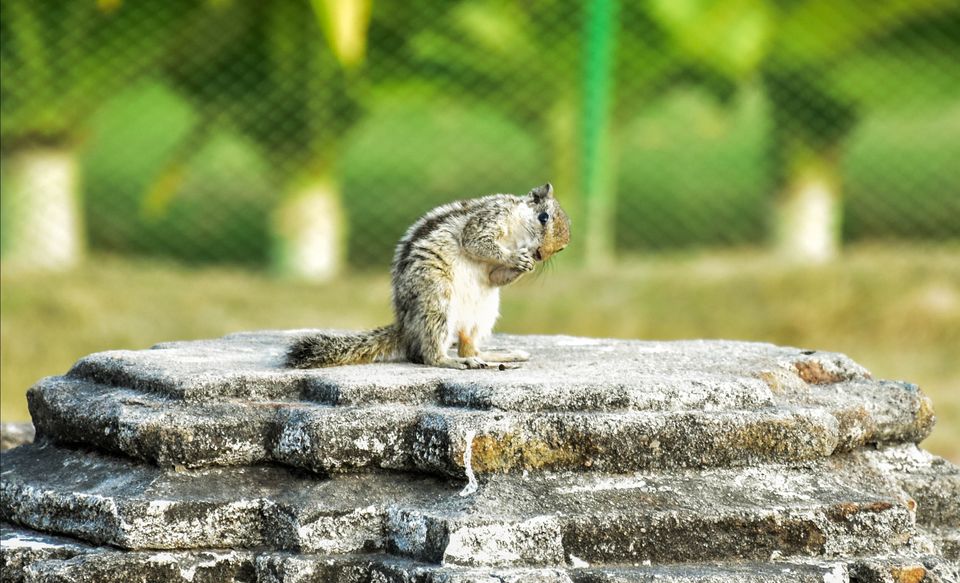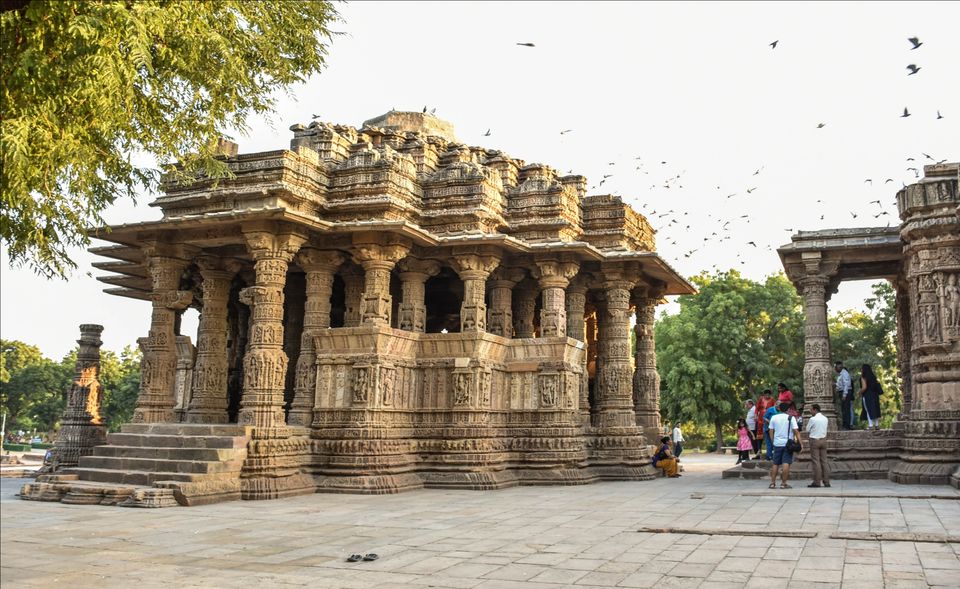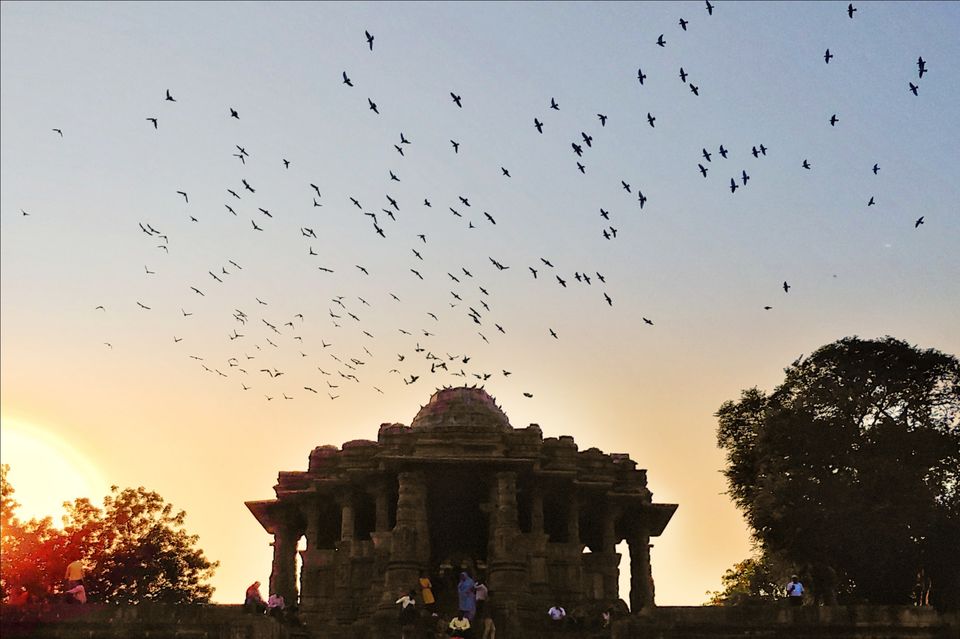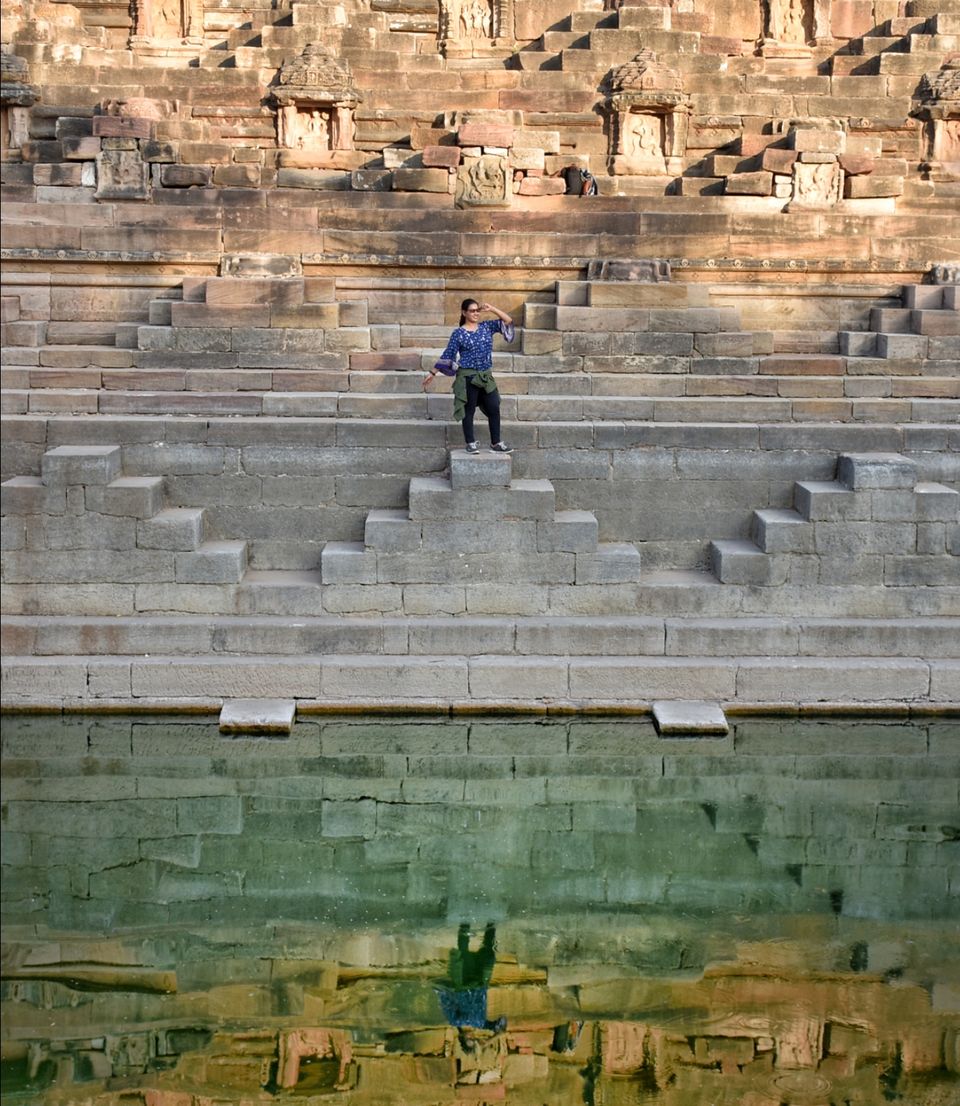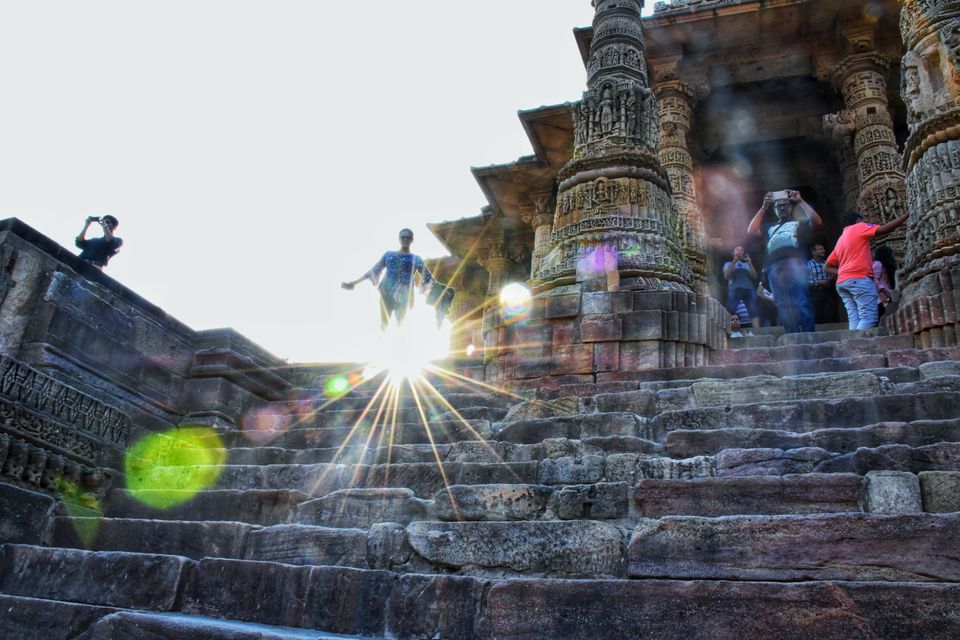 We had our bus booked for Bhuj. Overnight journey in bus in the chilling cold of last week of November was tough to bear.
We reached Bhuj at the crack of dawn. Didi had booked our stay previously in a homestay through Airbnb. It was little outskirts from the main city.
After having breakfast, we got refreshed quickly and started to explore Bhuj.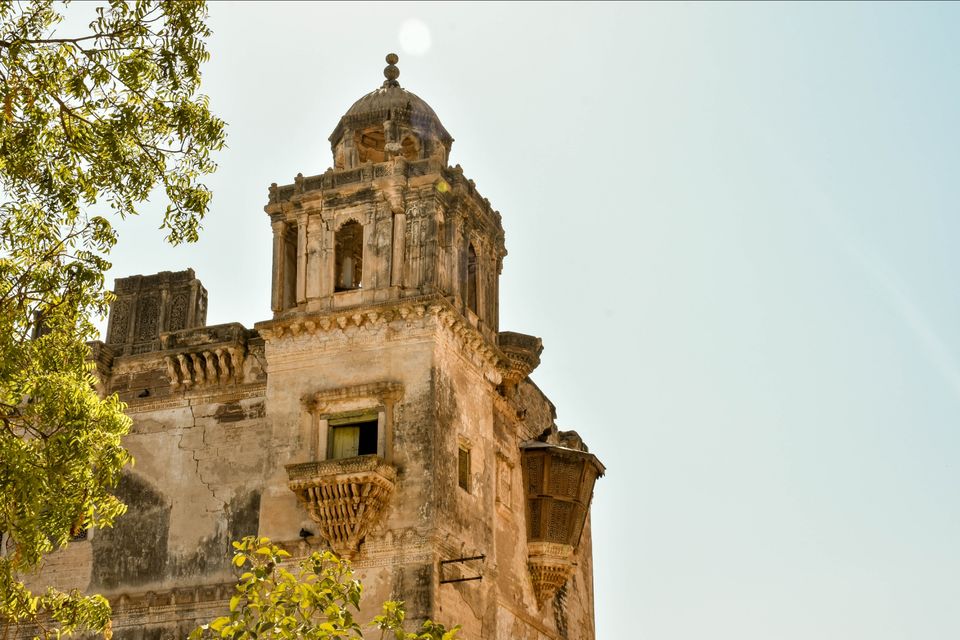 We went to these two famous mansions of the city. But, our luck was not with our plan. It was closed as it was Gujarati new year day. So, we started for Mandvi beach.
We did an epic road trip to Mandvi beach from Bhuj in an three wheel auto rickshaw. The odd 60km ride was fun. When we reached Mandvi at 5:00PM, the beach was full of over enthusiast people. We could not find the peach that Mandvi offers on a week day beach stroll. It was so crowded, I found it tough to capture photo of an empty space to focus on. We tried some beach side stall food and came back to Bhuj.
We had our dinner at an local restaurant and came back to our homestay. We were off for the day.
Next day, we started for Kutch from Bhuj. Being late, we missed the morning bus. So started bargain with auto drivers. From Bhuj to kutch itself 65km road trip was awaiting for us in an auto, we were visualizing it in our mind. Auto costs us ₹1200.00 We had booked our stay at Raan E Visamo homestay in Kutch. We visited enroute to a National award winning artist, specialized on hand made swals, saree, and various other items. He runs his business under the name Maaru Crafts. After 2 hrs journey, we reached our stay.
We were allotted a tent equipped with modern means. Lunch was very tasty. After having lunch, we started for White desert. We had out permits booked online. So it was not that tough to enter to Rann Utsav. It was just the starting week so every thing was getting ready for three long months of exhibition.
We were amazed to see the salt pan. It was white and cold. We decided to go to the furthest corner where crowd was less. We did lots of photography. We had witnessed one of the best sunsets there. As the time was Diwali, moon light is not that strong. During full moon, salt man turns into blue and a dreamy like landscape emarges. We missed it. So, if any one wants to make a visit to Kutch, plan during full moon to experience beauty of the barren land.
We came back to our stay at evening. Some evening activities were planned in the resort. We were not that much interested in these.
We had our dinner. After dinner, we started star gazing. We tried some light painting photography. We were naturally high in this kind of night set.
We called it a day and engulfed by sleep in our last day of trip.
We asked the resort guy, how to reach reach Bhuj by public transport. They assisted us well. We could bring down the cost to ₹120/- for two person from hefty ₹1200/-. From Hudko village, We came to Bhrindyaraj from where, buses to Bhuj is frequent.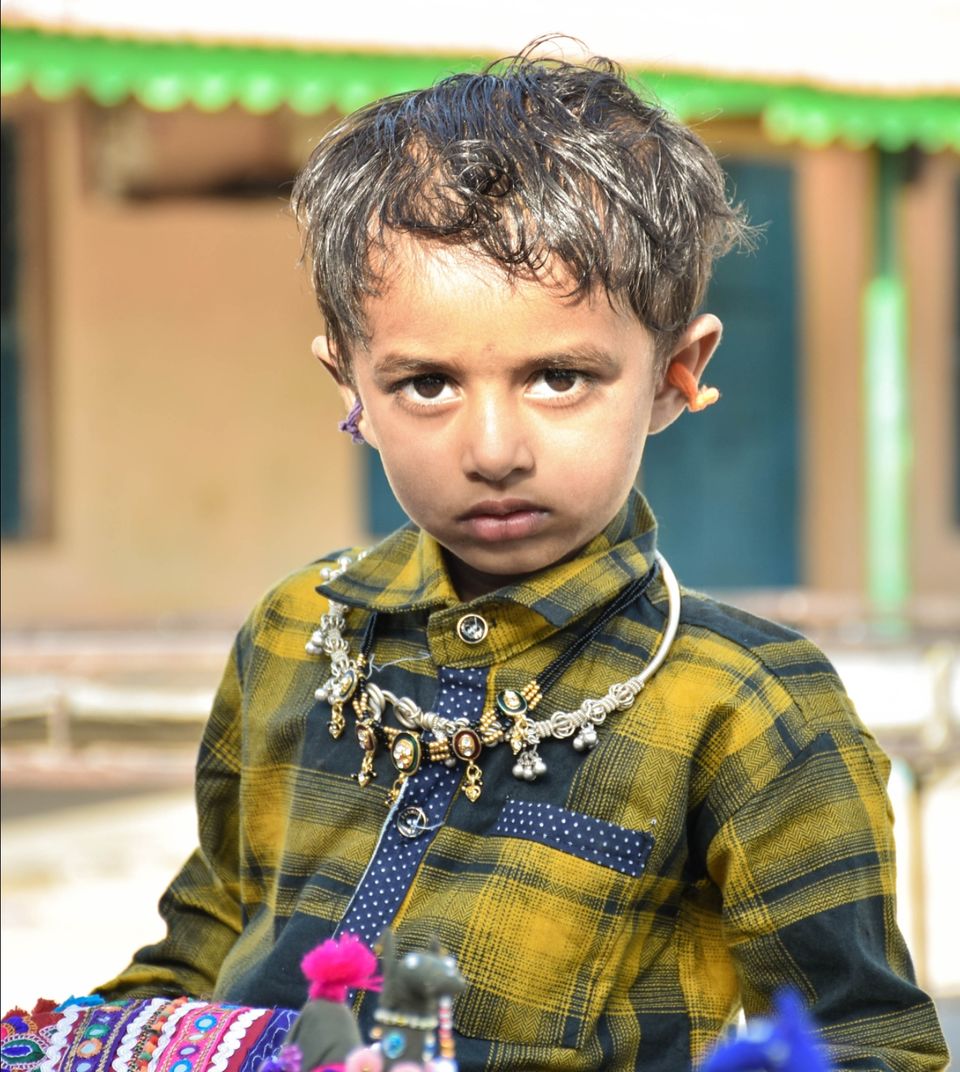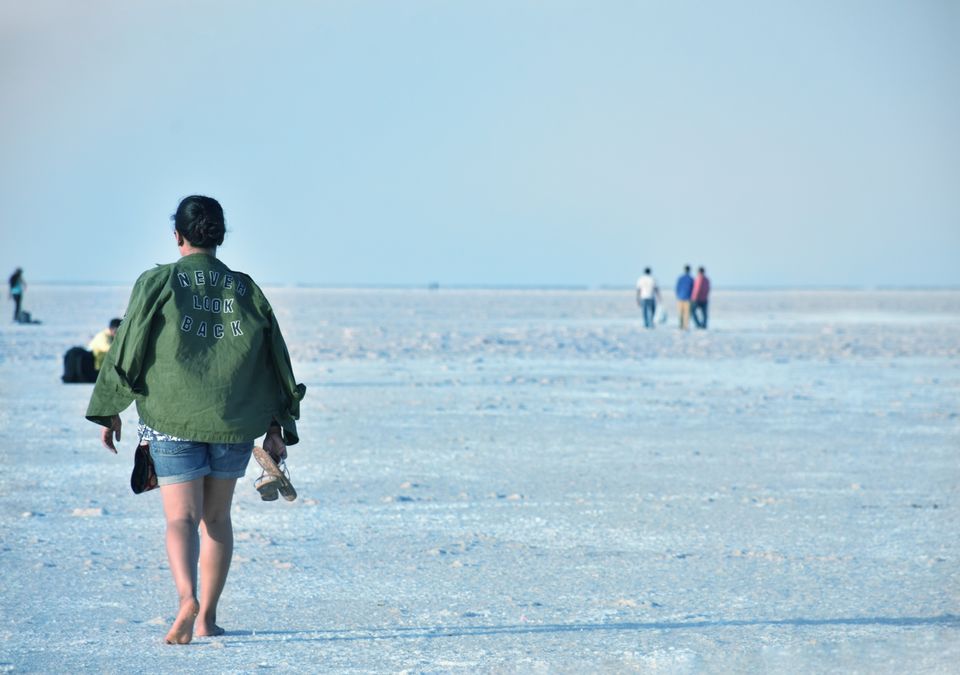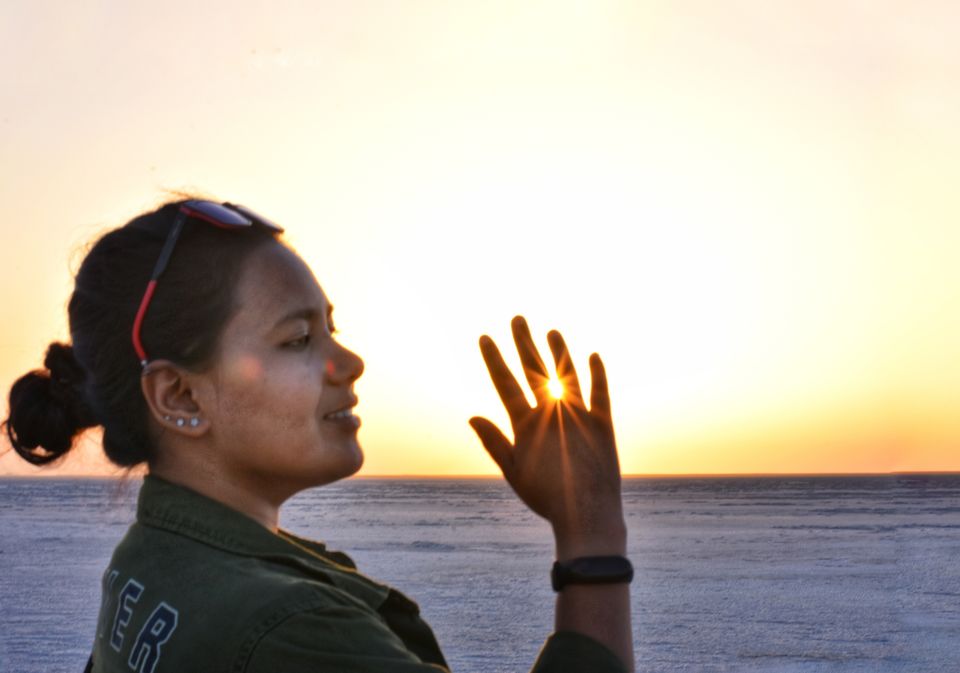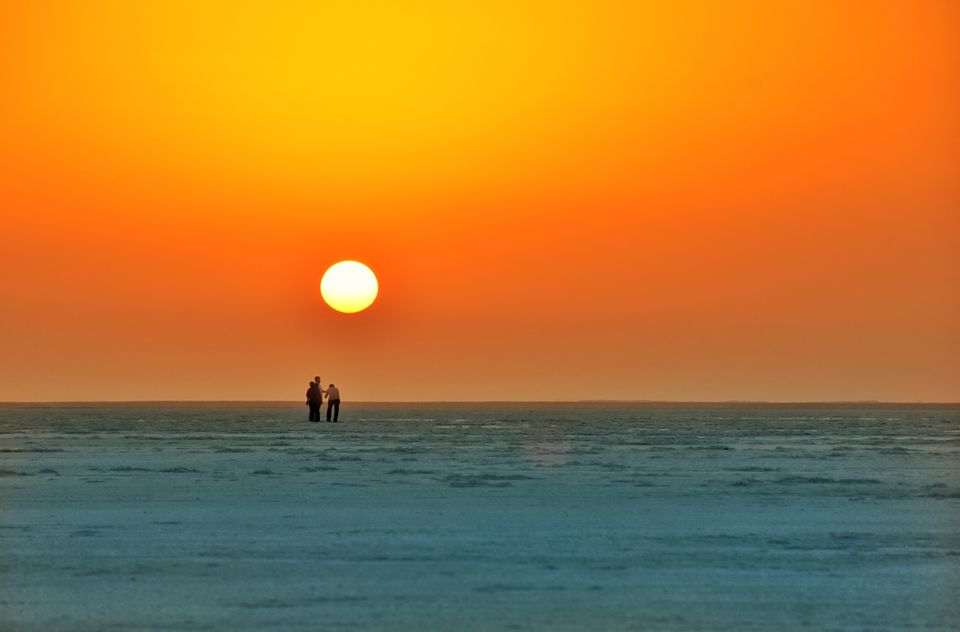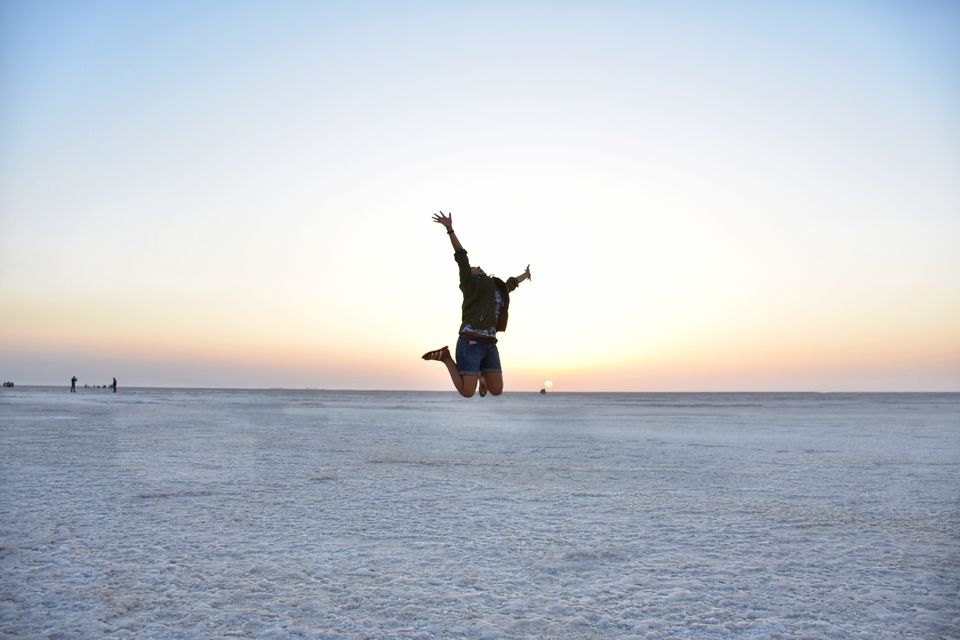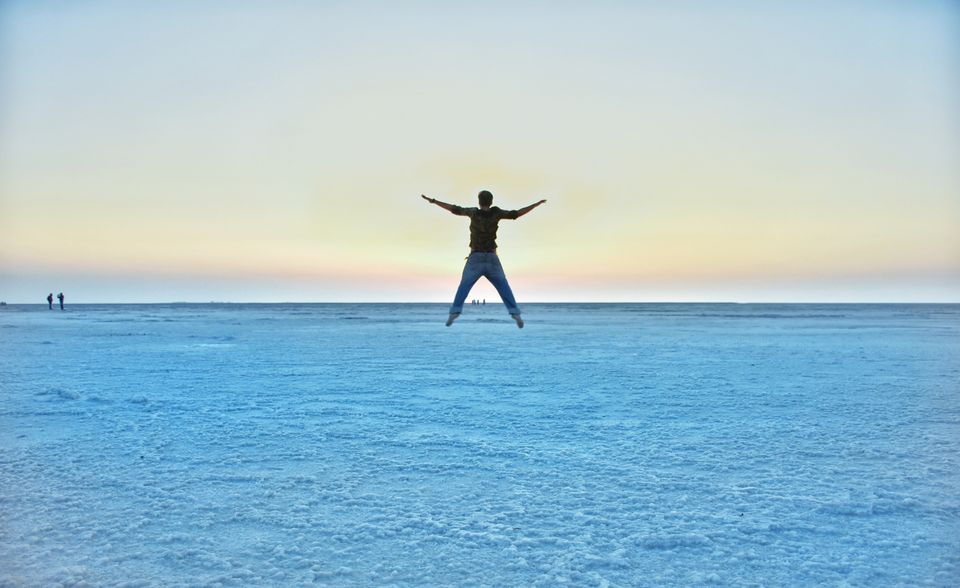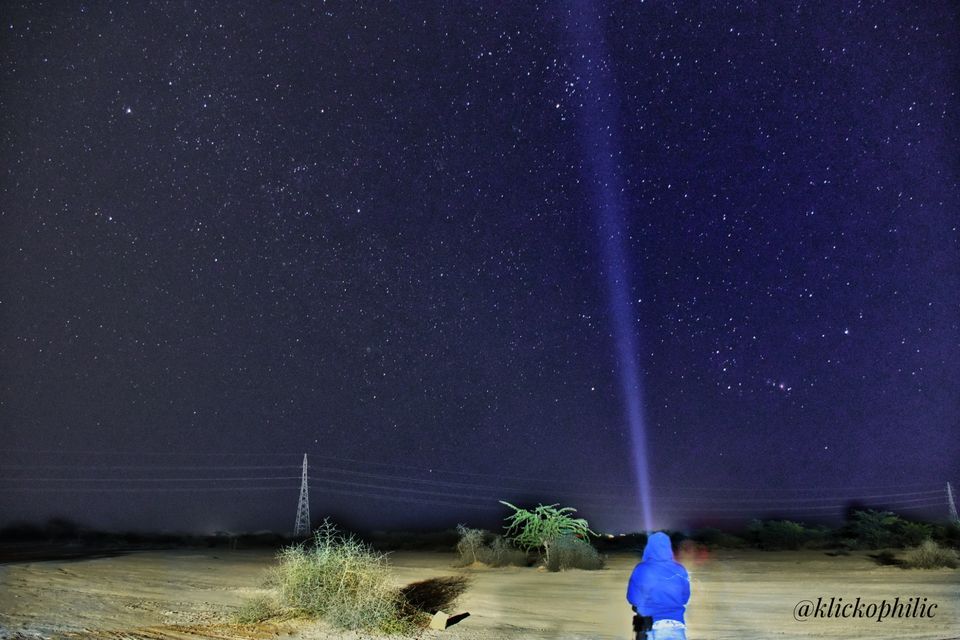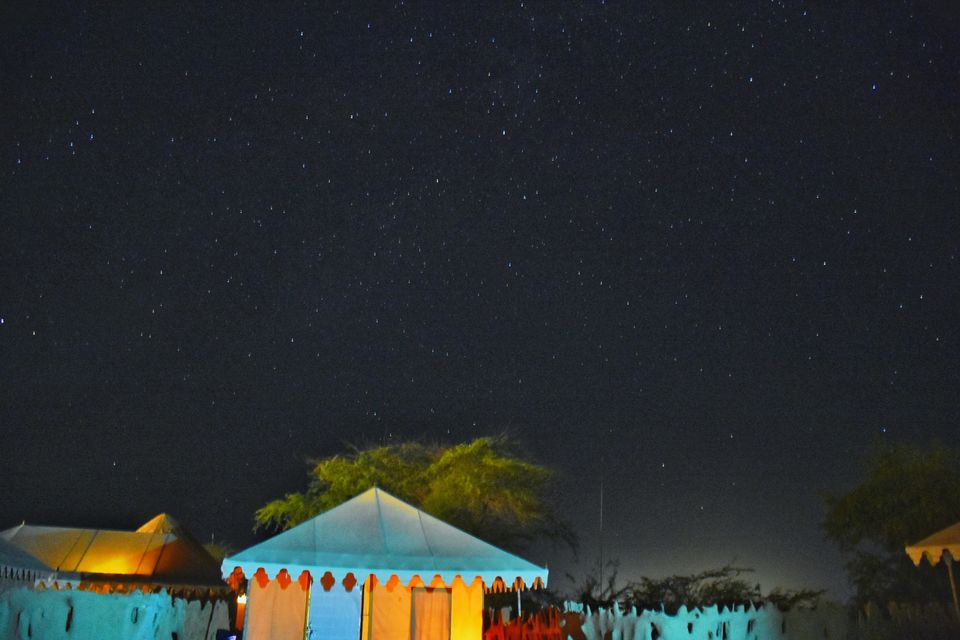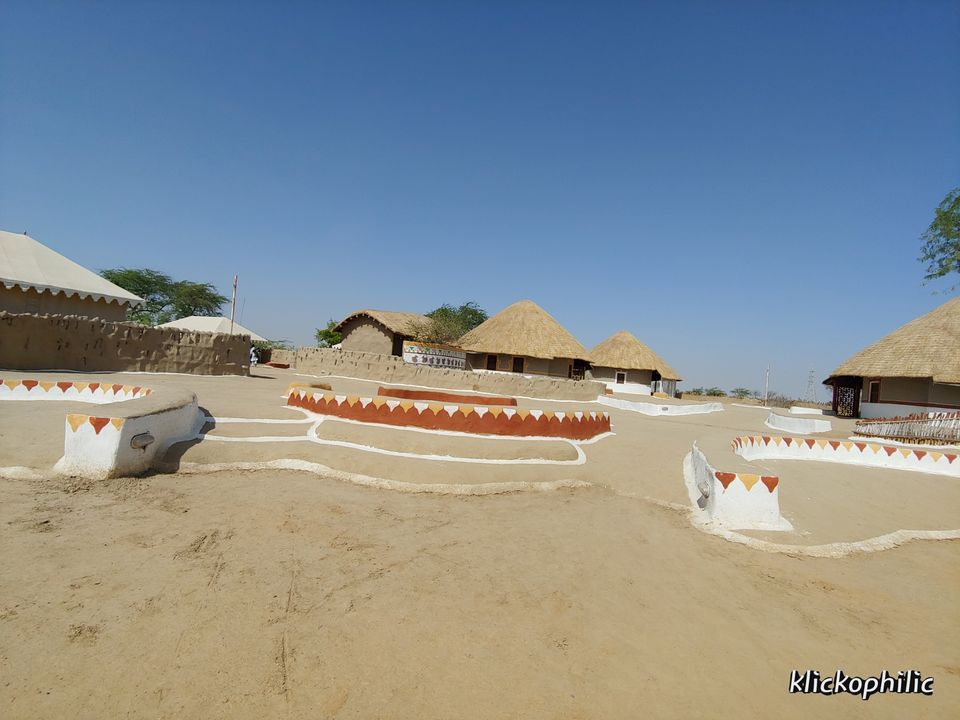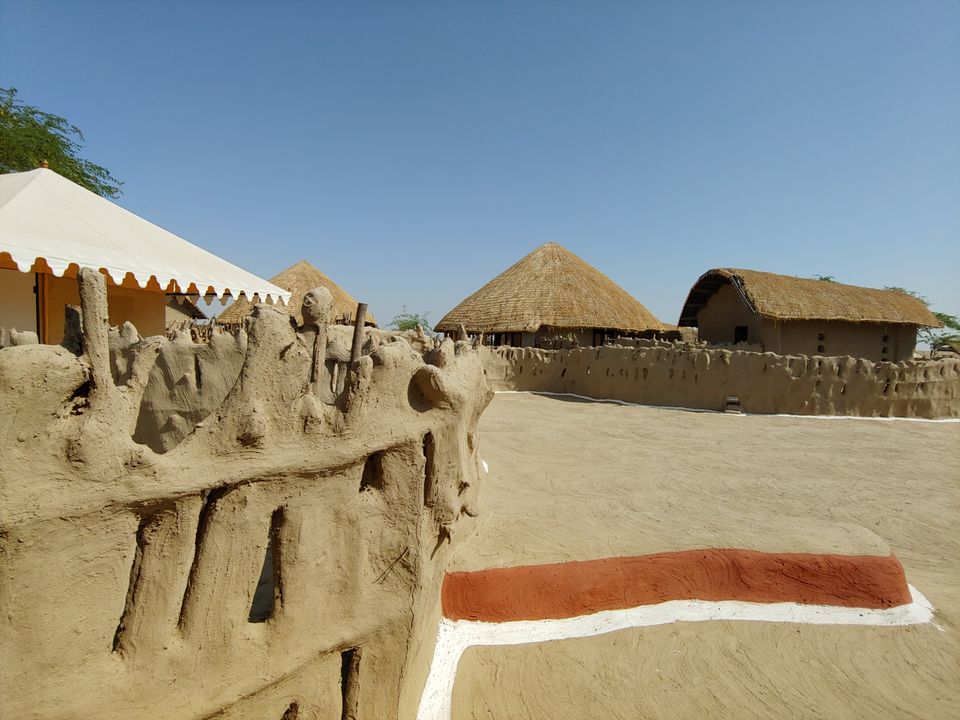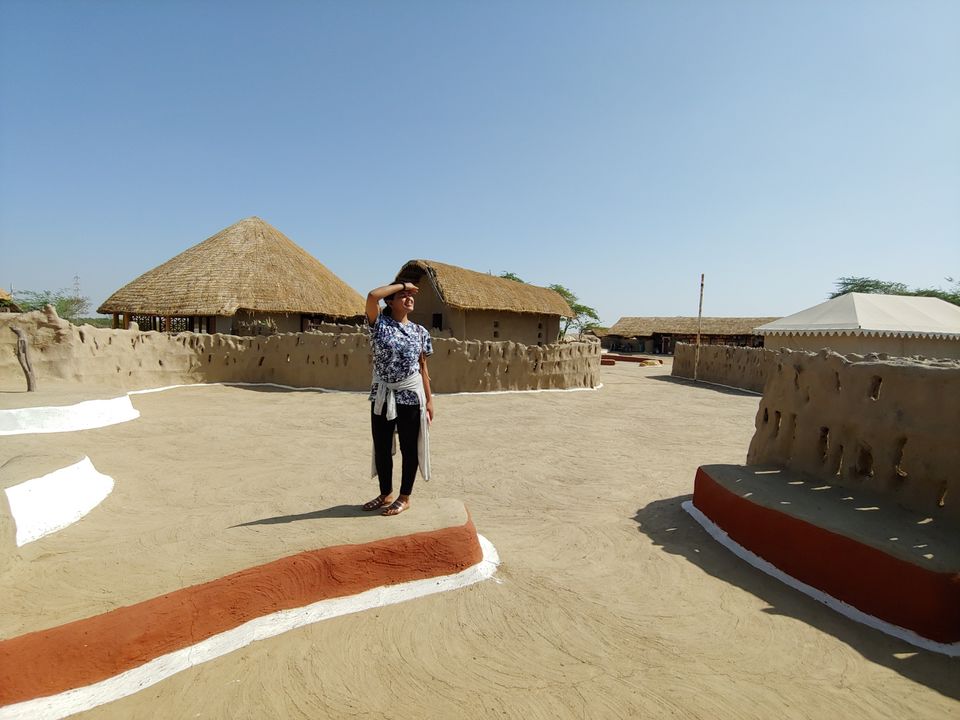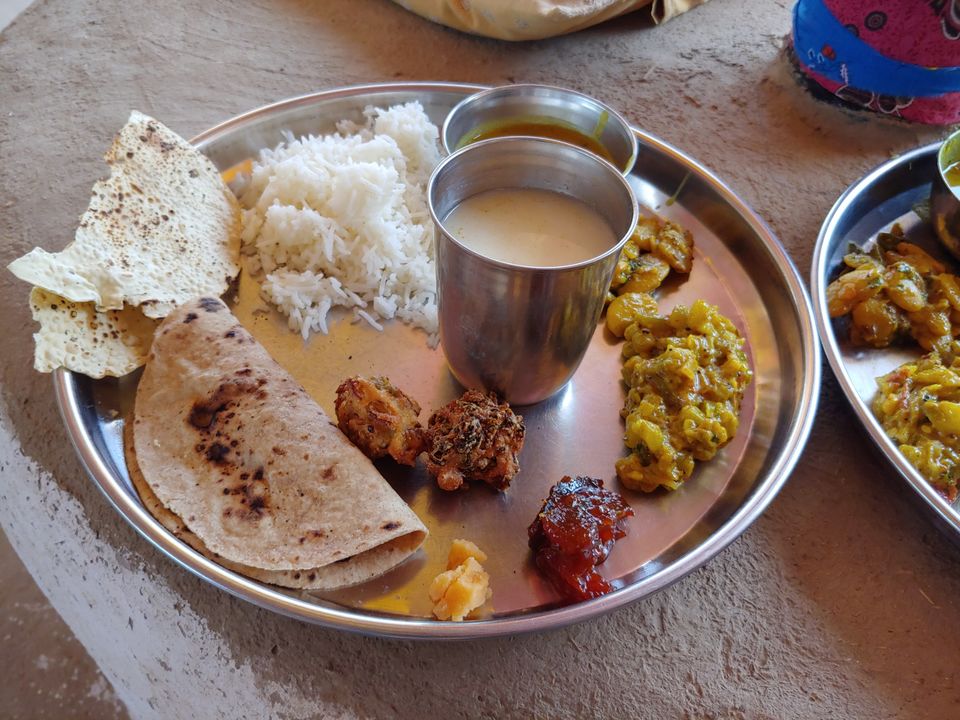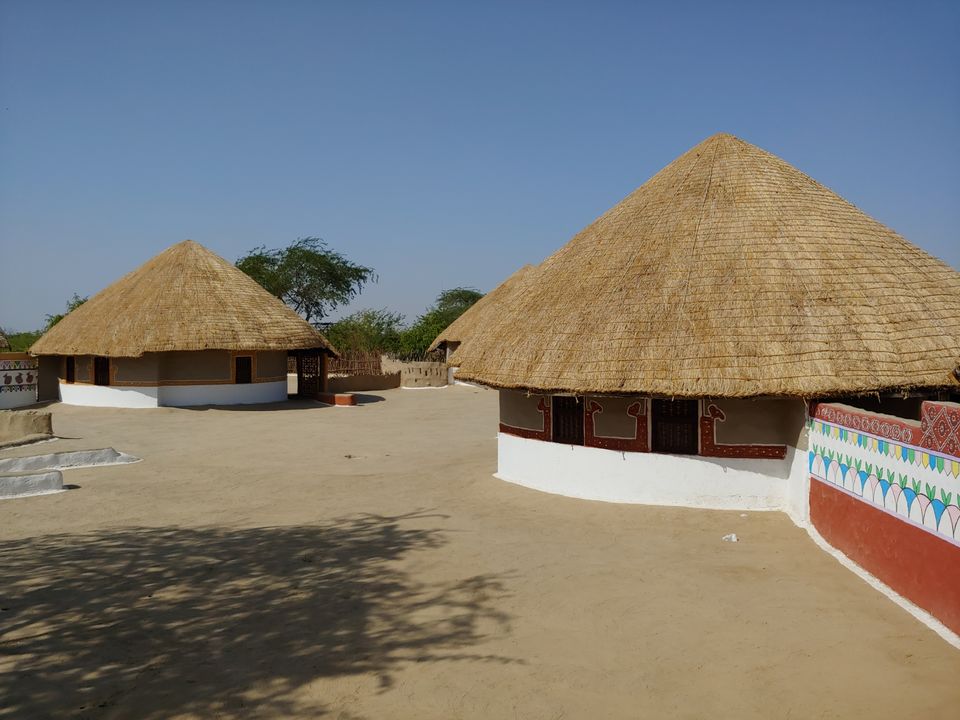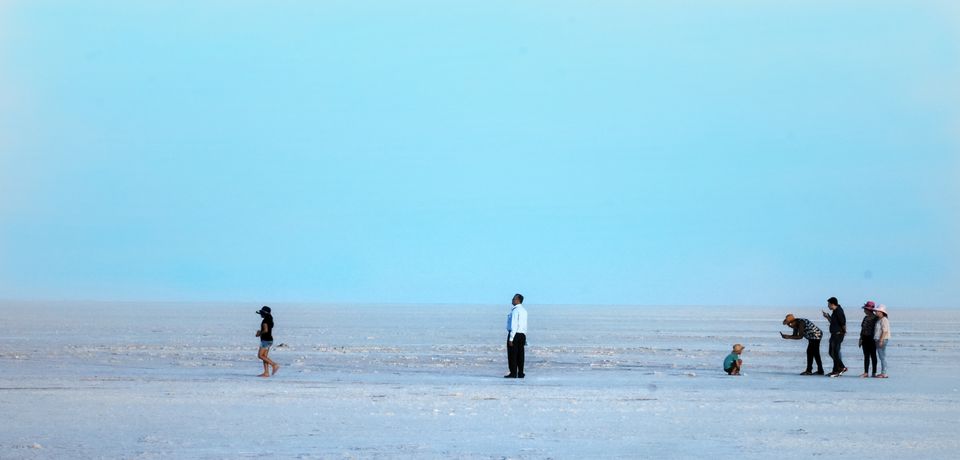 We reached Bhuj by noon. After having lunch we started to explore Aina Mahal and Pragmahal as we missed it during our last visit to the city.
After spending ample time in those places.
At the last moment didi just suggested a temple, nestled in the hill, little away from the city chaos, when we reached Bhuj railway station, we got to know that out onwards journey to our respective destinations were not confirmed. Si, we booked a Volvo bus to Ahmedabad, and from Ahmedabad, we booked train and reached our destination on time.
Lesson learnt:
1)Always book return ticket before booking anything else.
2)Be an early riser if you want to travel in public transport to keep your pocket healthy.
3) Auto drivers are great source of some hidden gems in unknown land, if you know what I mean!
Didi and me enjoyed a lot through the trip! It was all about getting high by escaping from the daily madness.