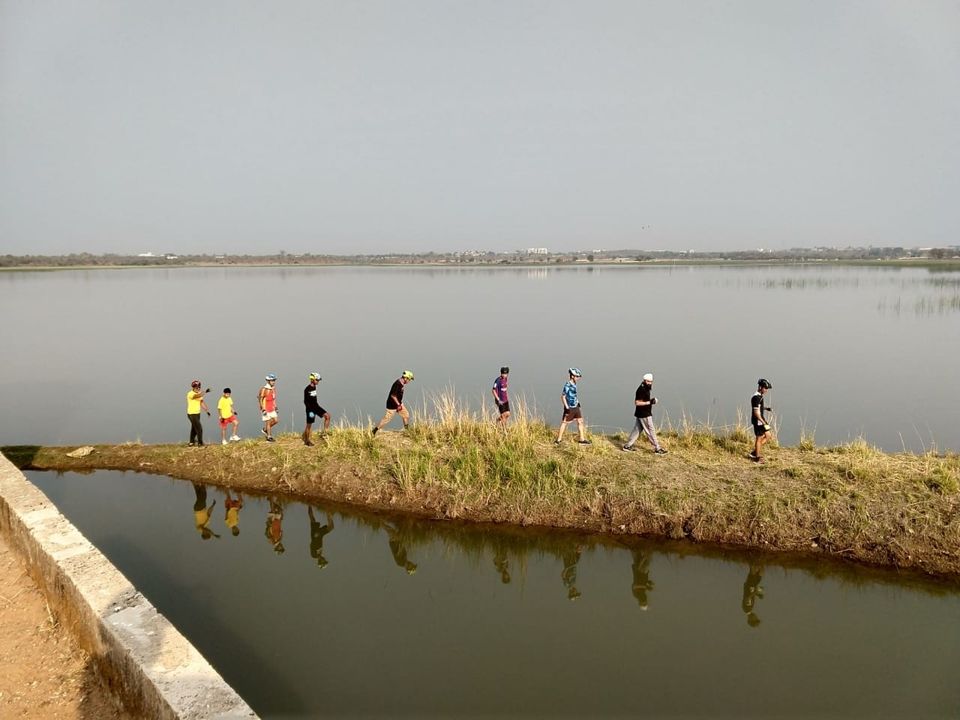 Starting point was laxminagar square which is around 15km from my place. I started my ride at 5.00am and reached at laxminagar square by 5.30am. There we waited for another riders and we started our ride to wakeshwar lake around 6.00am we took the straight airport road, khapri and took a left turn before butibori. The teams were divided into 2groups because 1 rider fell into the ground.
Our team took the wrong road by turning left into a small lane and village which results into discovering a new offroad route which is easy and adventurous than the other one..
The lake was quiet and very peaceful. We found snale shells everywhere.
While returning The SURE TECH HOSPITAL invited our team for a free breakfast in their open garden lounge.
All credit goes to my friend shreyansh jain who convinced me for this ride but he actually didn't come.
I believe shreyansh was the God's plan for breaking my laziness..
For adventures you just need to take THE FIRST STEP...