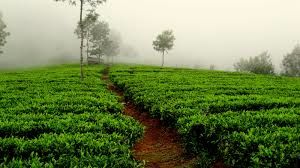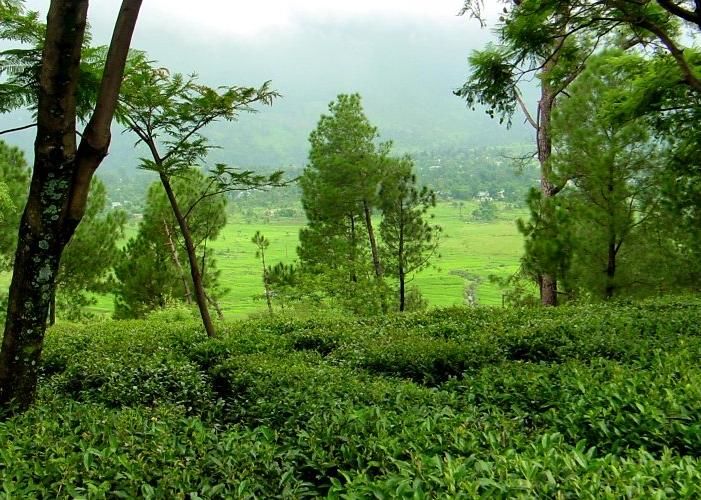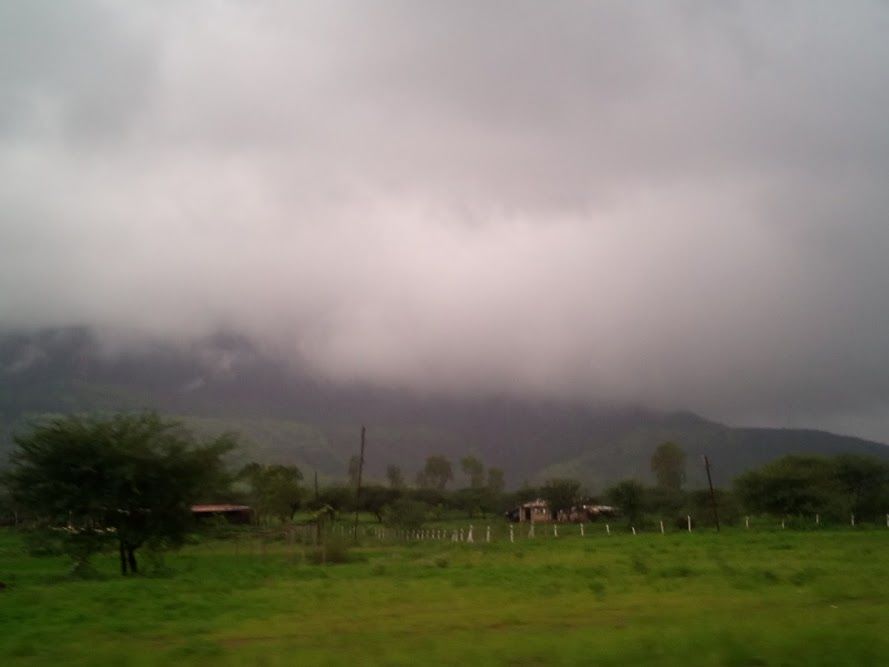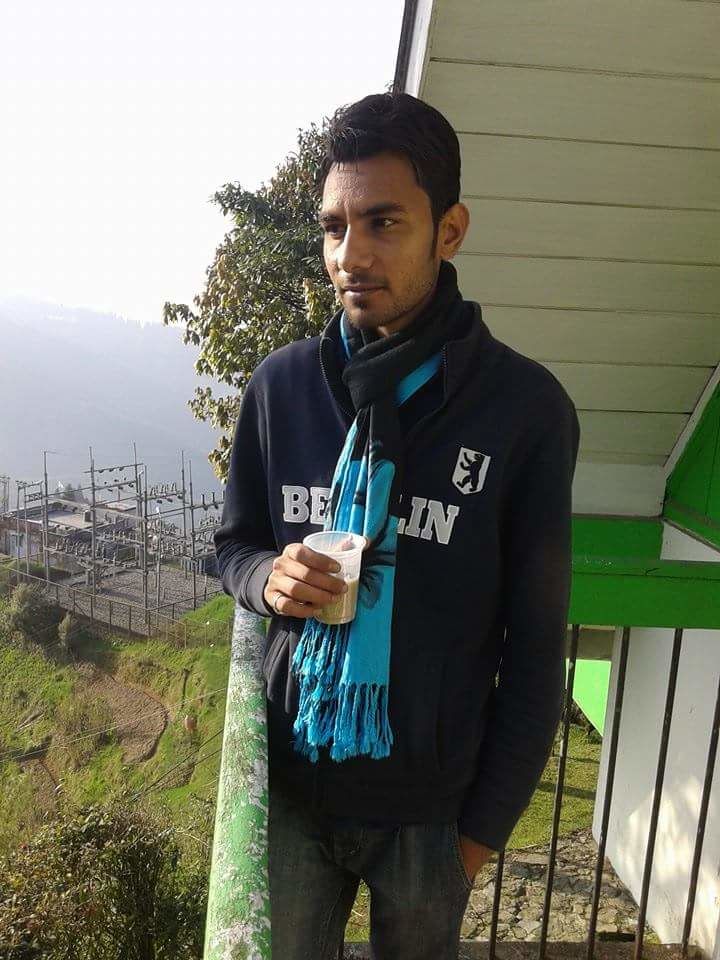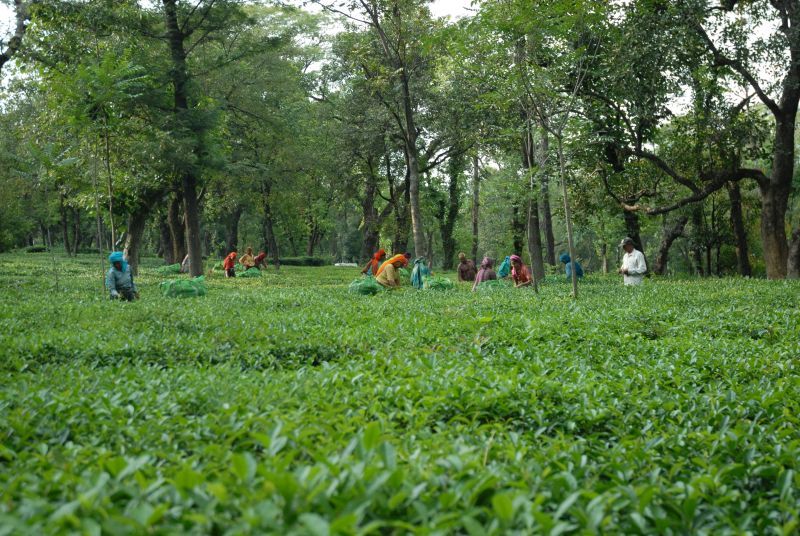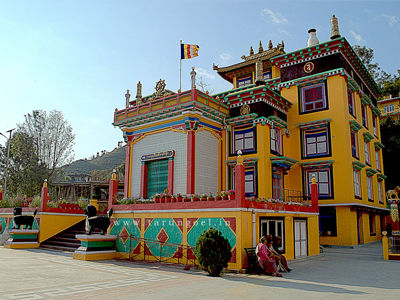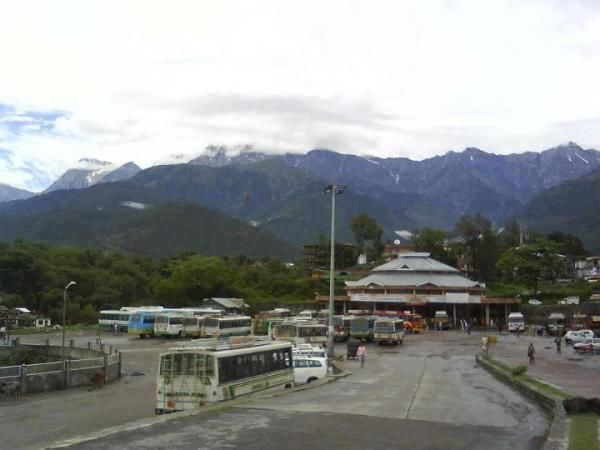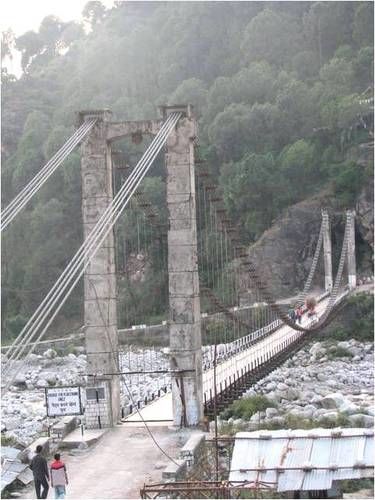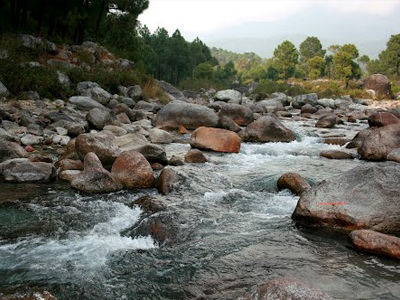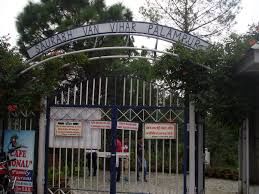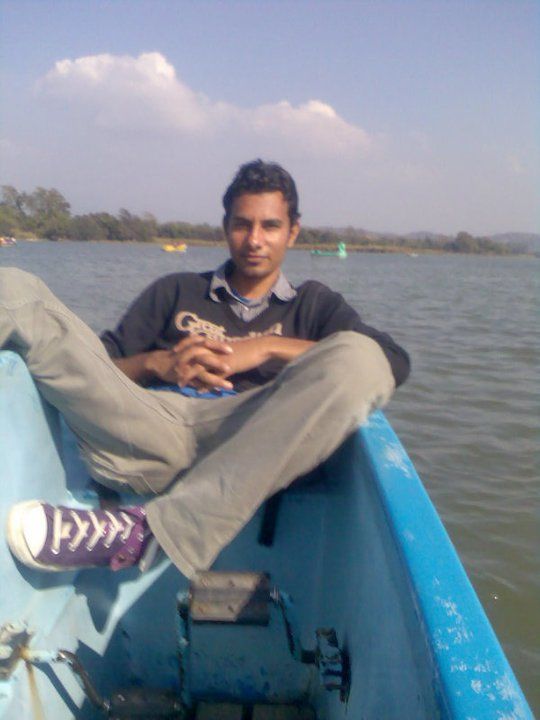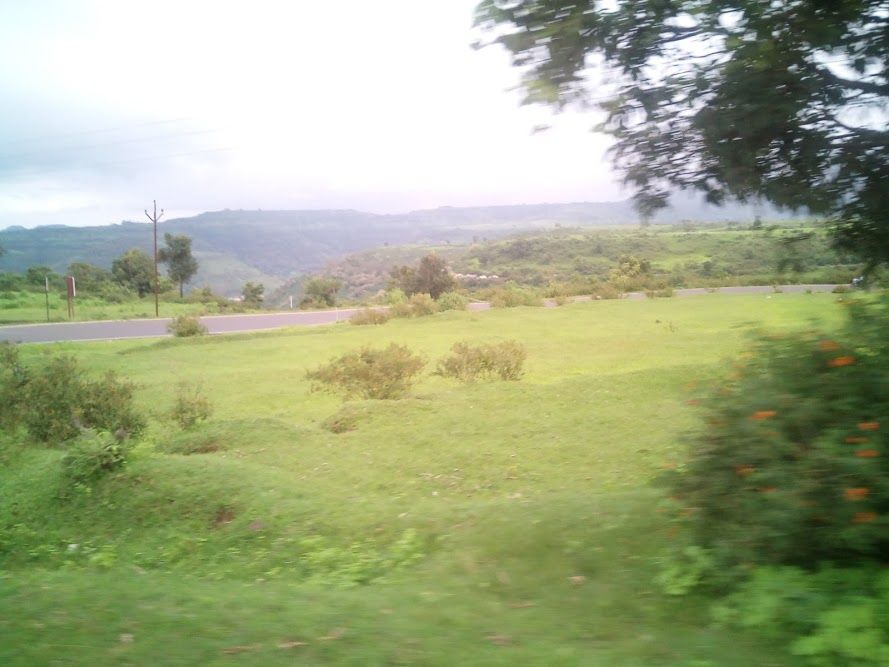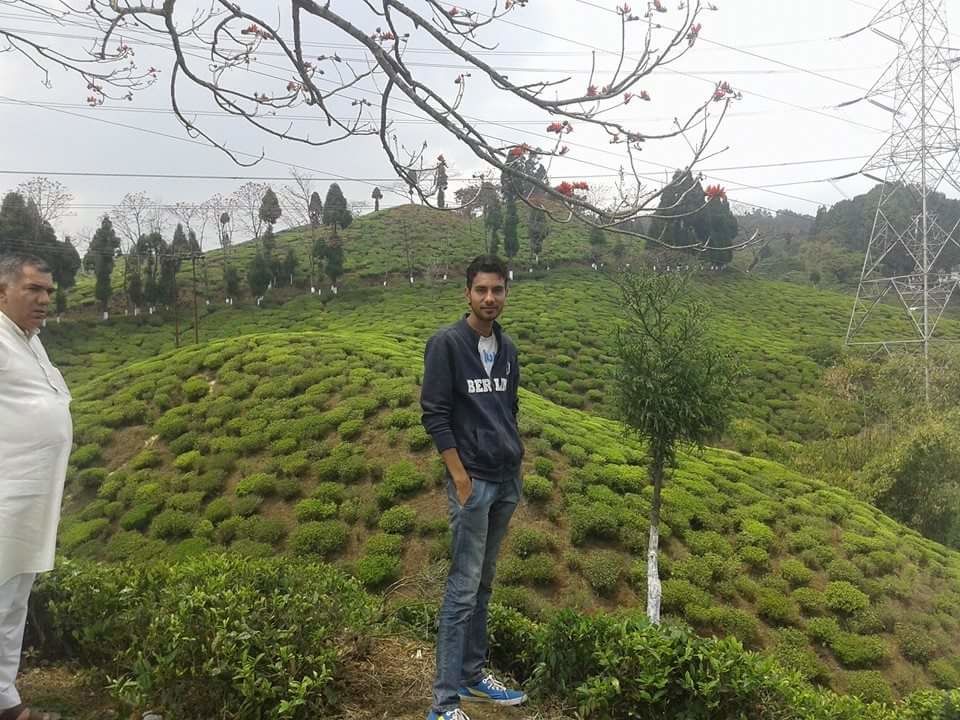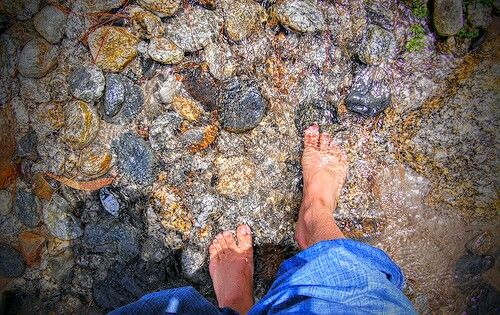 As a child I used to dream of becoming a pilot and then travel the world.But now I am a teacher and I guess it's the best job for travellers.
Being a physical education teacher, gave me various opportunities to explore many places sometimes with a group of students for trips, sometimes with colleagues,sometimes for some tournament or event and sometimes just all alone... but each travelling requires a different mindset.. and a completely different attitude and gives it's own experiences.. 
So few years ago I with my colleagues visited PALAMPUR: TEA CAPITAL OF NORTH INDIA.
In the Kangra Valley of Himanchal Pradesh lies a small green hill station PALAMPUR which derived it's name from "pulum" which means 'abundant water'
And unsurprisingly the region has innumerous streams,brooks,water bodies which were visible while our journey from airport to our hotel.
The first sight of the hills made me feel how beautiful India is. The only word that describes this place is "stupendous". 
The sound of the nearby streams constantly ringing my ears , the quiet environment and the cool wind .. what else could we demand after being in the hustle and bustle of city life.
There was a small stream flowing just a 10 minutes away from our hotel and in these 3 days of my trip to Palampur I got down to the stream twice or thrice. And it never disappointed me. 
                                                                              DAY 1
After settling down in our hotel room, we decided to visit BAIJNATH TEMPLE. It is the most remarkable monument of the Kangra Valley and is dedicated to Lord Shiva. It is believed that here great demon king Raven attain immortality by pleasing Lord Shiva. After workship at the temple we took a local bus to TASHI JONG MONASTERY which dropped us in the middle of the road following a 20-25 minutes walk towards the monastery. I hadn't been to any monastery before so this was my first experience. The people are very friendly and good to talk to. The people were extremely simple and spiritual. The aroma around the monastery filled me with positivity and spirituality. Thereafter visiting the monastery we met some young monk who happens to be a camera frenzied. It was truly a wonderful experience for me.
As the sun was setting it was time for us to go back. On our way to hotel I noticed that Palampur is nothing like a mainstream hill station. It feels like another place in itself. It is not closed to to life of a typical Indian city. The people were so laid back, there were hardly any street lights, no malls. It's very simple by Delhi standard.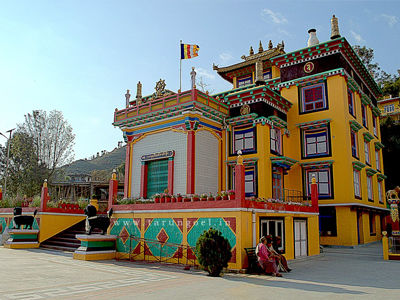 TASHI JONG MONASTERY
                                                                            DAY 2 
Next day we woke up at around 8am and had some fun in the nearby stream. Then we visited NEUGAL KHAD ( ALSO KNOWN AS BUDLA CHASM). It provides the finest view of DHAULADHAR RANGE. Here the river opens up in a big valley and we have a beautiful bridge to cross over to the other side of the Khad. It is a famous picnic spot.
We walked along the pebbled path of Neugal Khad to have some fun in water. Then we headed to SAURABH VAN VIHAR which is named after the brave soldier Captain Saurabh Kalia. It has a beautiful lake with water birds. I sat over there with my other colleagues doing nothing expect admiring the panoramic nature that surrounds us. 
After that we left for BUDLAMATA TEMPLE. It is a five centuries old temple. After visiting the temple we went to see the BUDLA TEA ESTATE, it is a 200 year old tea estate and  we were lucky to see people plucking tea. We had some amazing tea at the estate and even purchased few packets of tea so that we can take it back to Delhi.
After having a delightful Kangra tea, we left the estate. On our way, our driver told us about the local drink of Palampur , "JHOL"made from fermented rice.
AS LUGDI IS A LOCAL DRINK OF MANALI.. 
JHOL IS THE LOCAL DRINK OF PALAMPUR...
We asked our driver to take us to the place where we can get the local drink of Palampur. He took us to some local shop as we all were having it for the first time so we were still confused about its taste. But as soon as we took the first sip of jhol it was not that bad... it was too yummy and delicious... it's taste like appyfriz. After drinking this delicious drinks the famous dialogue of Yeh Jawaani Hai Dewaani came to my mind :
Chawal ko sada-sada ke banti hai... Palampur ki special itemo se hai...!! :D :D
And I shouted this line and everyone around started staring at me for few minutes and then the silent stare broke into a mad laughter... :D
I must suggest don't forget to have this special drink of Palampur"JHOL". It's easily available in the market. 
So after enjoying the delicious Kangra tea and the amazing Jhol we went back to our hotel  with tired bodies and new experiences.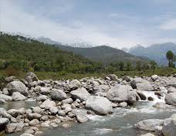 NEUGAL KHAD
                                                                                    DAY 3
As this was the day when we had to leave this beautiful and amazing place so we just spend our time sitting around the nearby stream and just explored the market of Palampur , buying something for us and our loved ones. 
The market of Palampur have few restaurants and bakeries which offers simple food. The most surprising thing was that Coffee Cafe Days (CCD) is the only national food chains present there.
The time spent here would be cherished by me for lifetime. This place had left it's impression in my mind , soul and heart which would be cherished for lifelong.
As the time that come to say bye to this beautiful place.. I could just say that it's a perfect gateway into the nature's lap and it is a paradise for a nature lover like me...