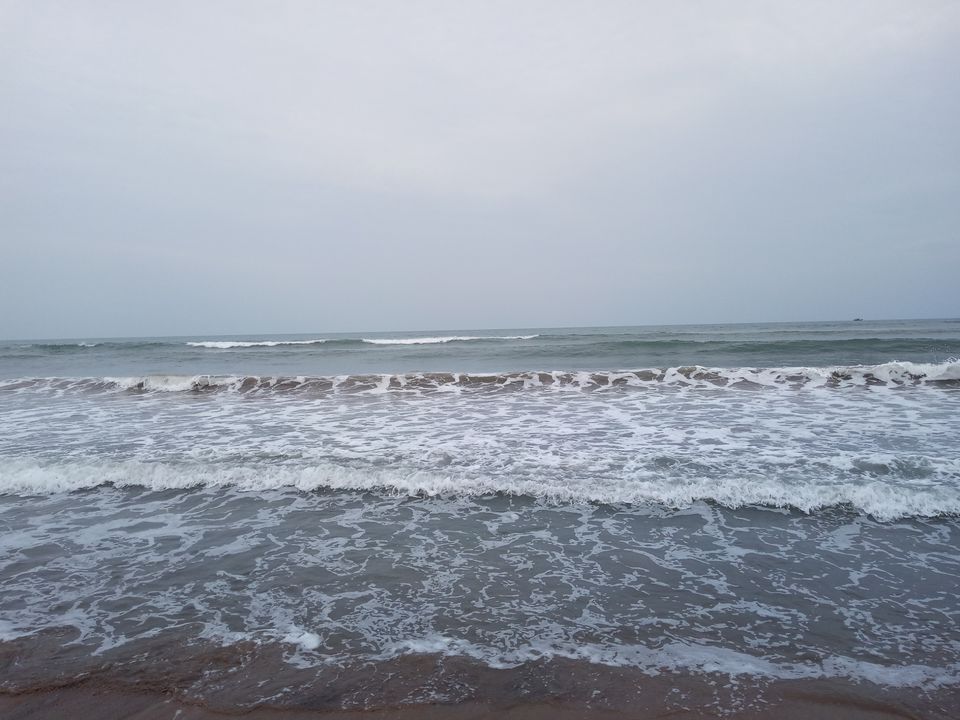 We were excited coz our plan to reach city of pondicherry has worked .
  We didn't waste much time we headed straight to the mission street to rent bikes. Coz transport in pondy is quite expensive.
      We headed straight to the promonade beach and  spent the rest of the morning there.  
Watching the Fisher men scattering their nets all over the ocean and the morning breakfast on the beach began with the roasted fish on a tender flame which was truly delicious .
Then we saw a french style street art on a wall
We strolled remaining time around the beach.
Late in the noon we reached rock beach which is one of the most beautiful beach i have ever seen where rocks were piled in a varied manner as if they were arranged by the waves.
It was peaceful to sit on rocks and take some of the time out of the pocket.
We had a pizza at an Italian restaurant near the beach which was wood Fired pizza which is a must try . We finally gathered for the photoshoot session which killed most of the time and the day ends....