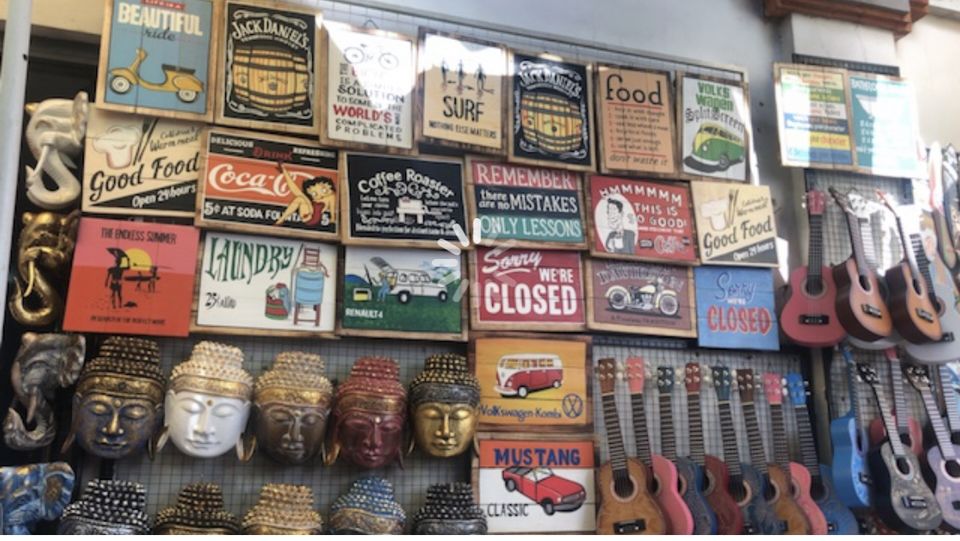 I skipped hiking (Mount Batur with my friends since i was too lazy to wake up early) and instead went to Ubud market solo and I absolutely have no regrets !!!
Let me tell you I am a big time self confessed shopaholic. My travel itinerary always includes visiting local markets. Bali was no exception.
I began my day solo in Bali, rented a bike and started exploring the province. After pampering myself with spa therapy, I was off to Ubud Market.
I reached Ubud market around 12.30 pm and fortunately it wasn't crowded. I parked my bike (they have a paid parking for two wheelers) and started exploring the market.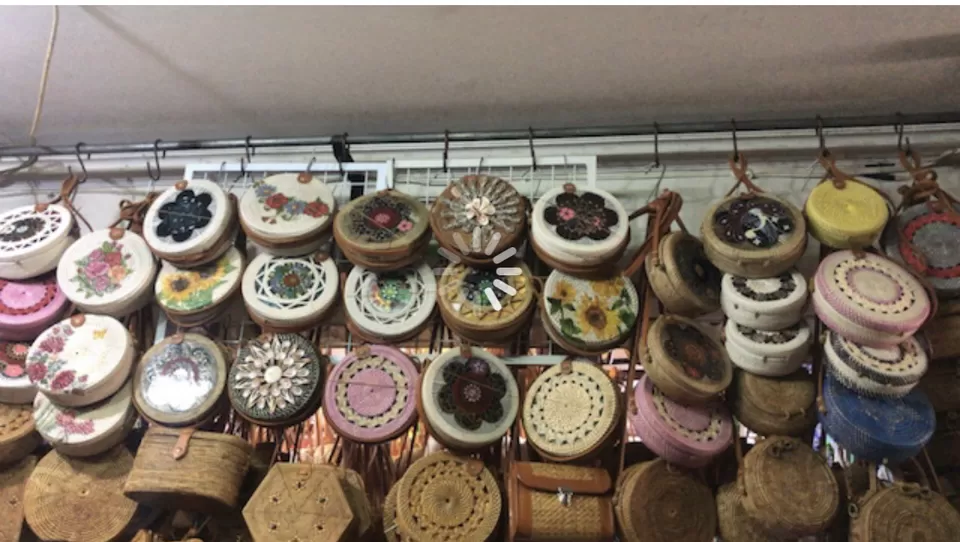 I was greeted by dozens of cane bags of different sizes, shapes and colours. I bought like 4-5 of them at a very reasonable cost.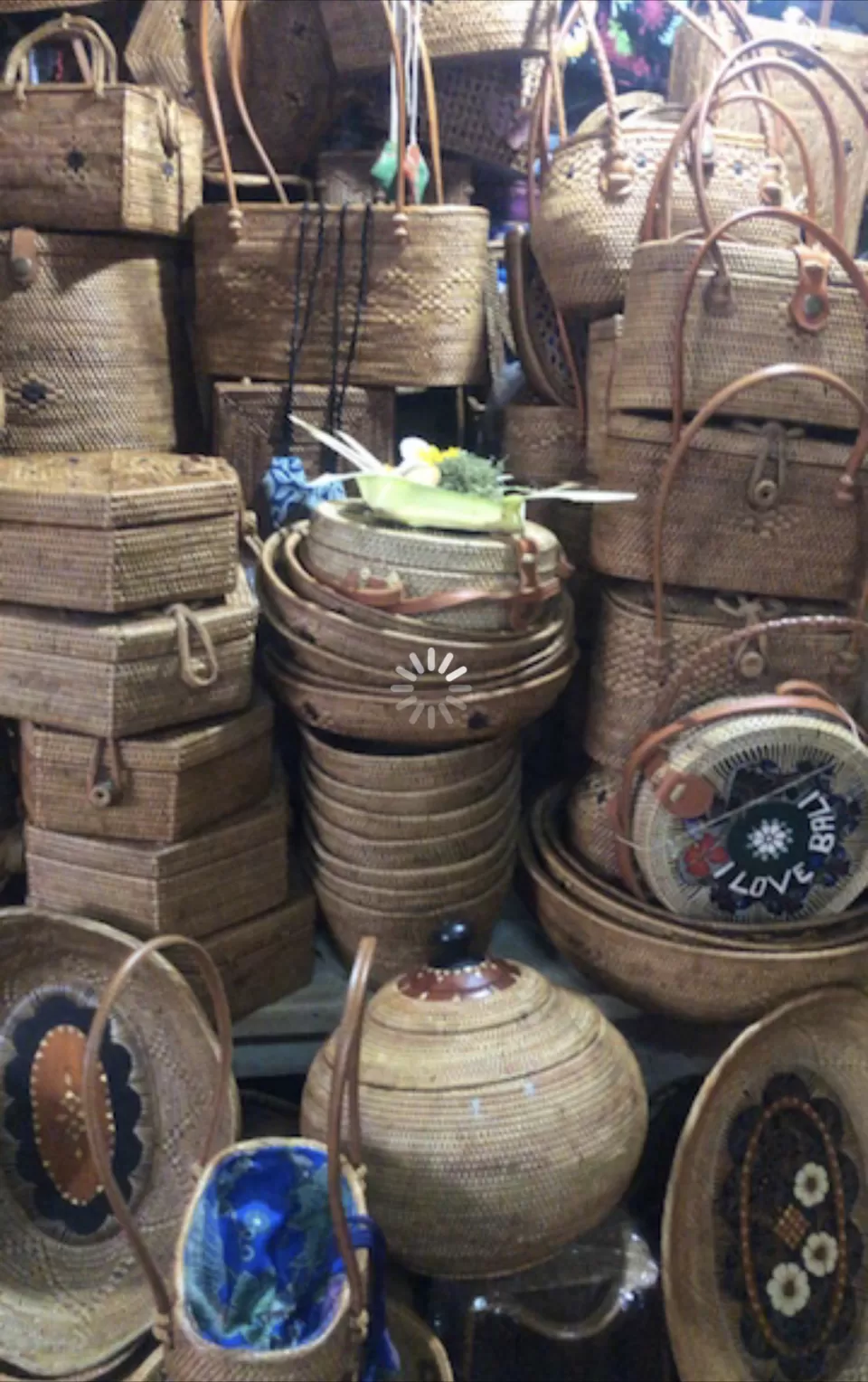 I was then welcomed by tons of dreamcatchers donning "Buy Me" tag. The lane was filled with shops from both sides. It had everything from hundreds of home decor items to statues and idols, to clothes and accessories, to pottery and cutlery, to posters and drawings, Like literally everything. All the items weren't too expensive or out of reach which made it even difficult for me to resist my temptation.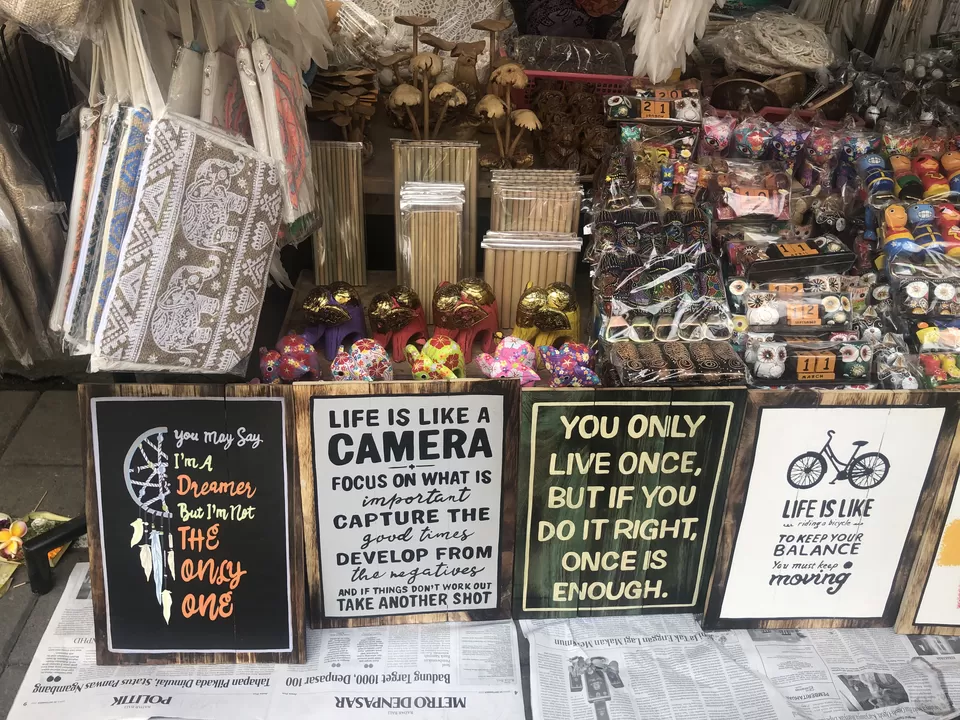 I bargained a lot. I knew that in Ubud Market bargaining is a must and one must start bargaining with at least one-third of the quoted price. I too used that strategy which was at times a success making me a happy customer or sometimes left me wondering whether I should have bargained more . I wasn't lucky always and was accused at times of being unrealistic and also abused by the shopkeepers. Neverthless it was a good experience.
It was a task converting money and evaluating whether it was cheap. The shopkeepers usually quote in Indonesian Rupees or USD. I converted every thing into INR to understand if it was really worthy.
Also one must remember that the market usually closes at 5.30-6 and hence plan your visit accordingly.
I bought a lot of stuff for my family, relatives and friends at a very reasonable amount. Satisfied with the buy I ended my day by having a local ice cream.
Guys let this place be on your itinerary. Happy Shopping !!!