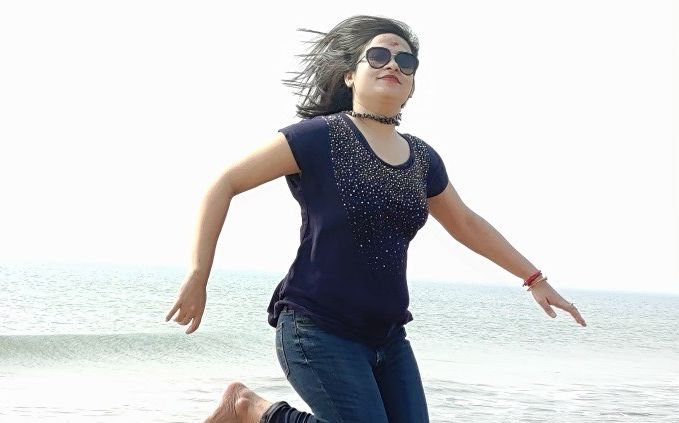 This is the part 2 of our Digha travel blog. So, friends lets start from where I have left.
To read the first part of the travelogue Click Here
visit our blogsite here
Day 3:
As we had planned, we woke up at 5 o clock and started our journey to the seabeach. The sun was not up yet, but a very calm light was spread everywhere. It was a bit cold then, we took2 cups of hot tea each. After almost half an hour The Sun peeked from the sea horizontal and then,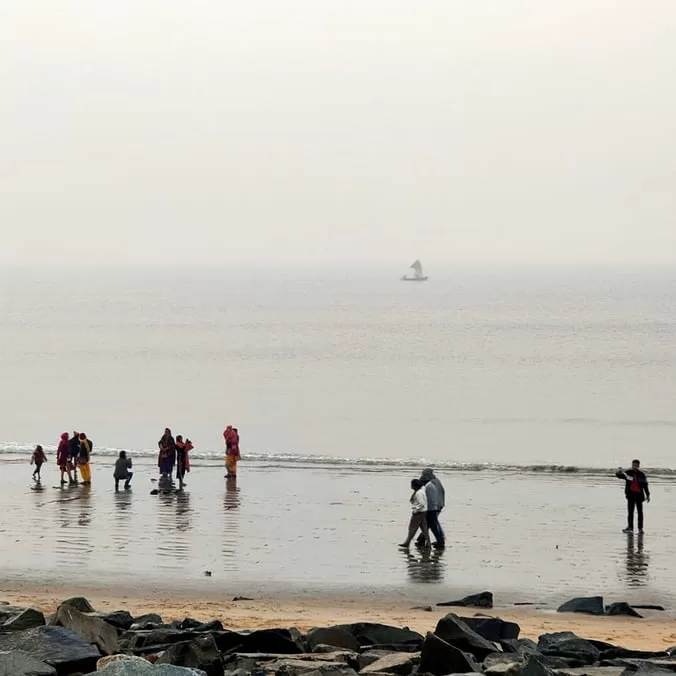 After almost half an hour The Sun peeked from the sea horizontal and then,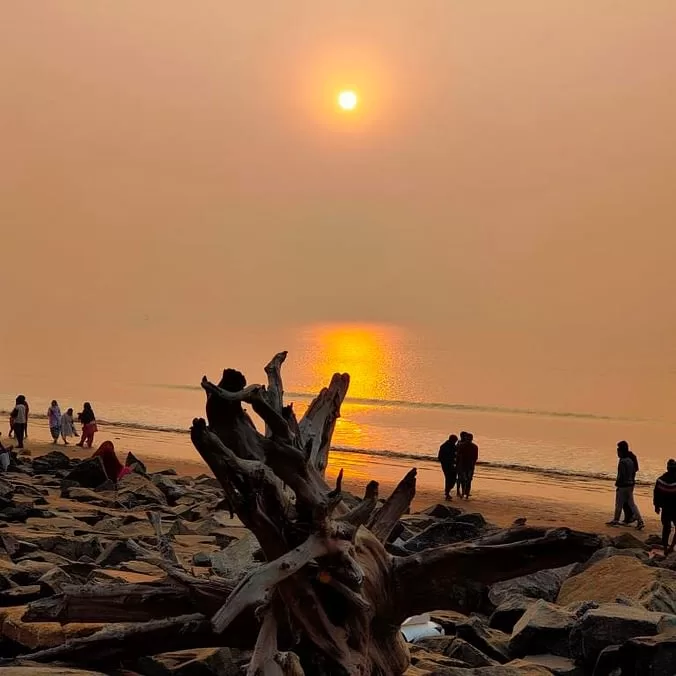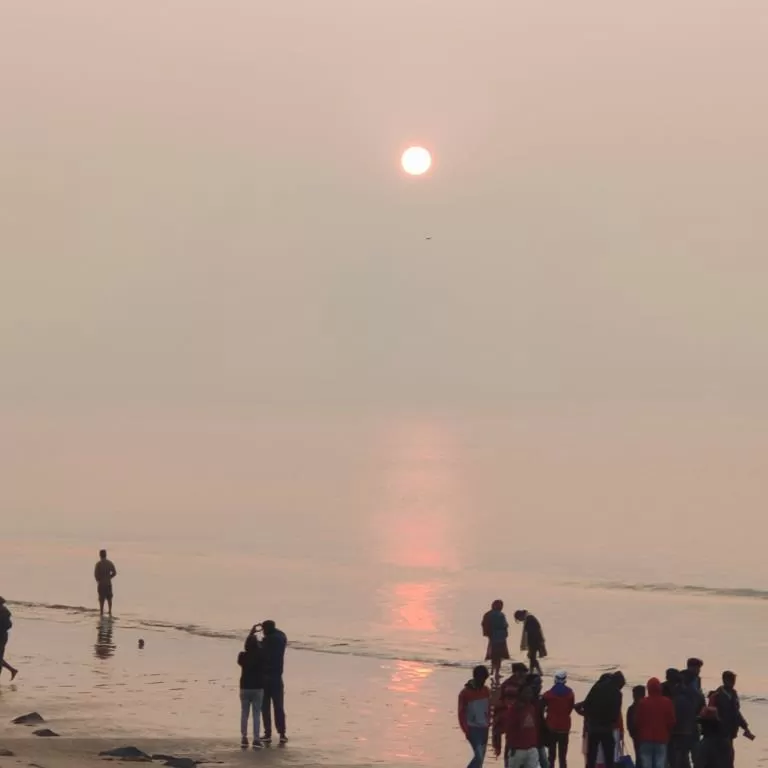 The reflection of the Sun and sunbeams were reflecting on the seawater, there were two balloon hawkers and a dead branch. Everything was in its perfect position. I tried to capture these moments, but those are not up to the mark in comparison to the real scenery. Anyhow, I am posting those photos to give you a glimpse of the picturesque backdrop.
Udaypur, Talsari, and Chandaneswar Temple:
After the Sunrise we had our breakfast at "Ramkrishna Tiffen and Restaurant", shall talk about this one. Now we decided to go for a little sight-seeing, Udaypur, Talsari, and Chandaneswar Temple.
We bargained with a toto, he agreed to take us to these three places at Rs.400.00. first, we visited Chandaneswar Temple. It is an old temple of Lord Shia. Nothing much to tell, the main gate was closed due to a pandemic, we entered through a side gate. Of the pandas(priests)
Talsari beach:
We went to Talsari beach after that. Toto can go up to the Boat port. So we walked a little. There were motorboats to take passengers to and fro Talsari beach. Talsari is a unique and beautiful beach. This beach reminds me of Butterfly beach, Goa. Despite not seeing any red crab, we were spellbound by the scenic beauty of the sea beach itself. This is a wide beach with Jhau forest on one side. The water was very clear, the sun was friendly warm and there were soothing breezes. I felt like flying in Joy.

This is a sea beach that everyone must visit. This sea beach is so alive in joy. There were mobile eateries with colorful umbrellas on the sea. You can enjoy the food and waves together. You can spend hours after hours at Udaipur Sea beach.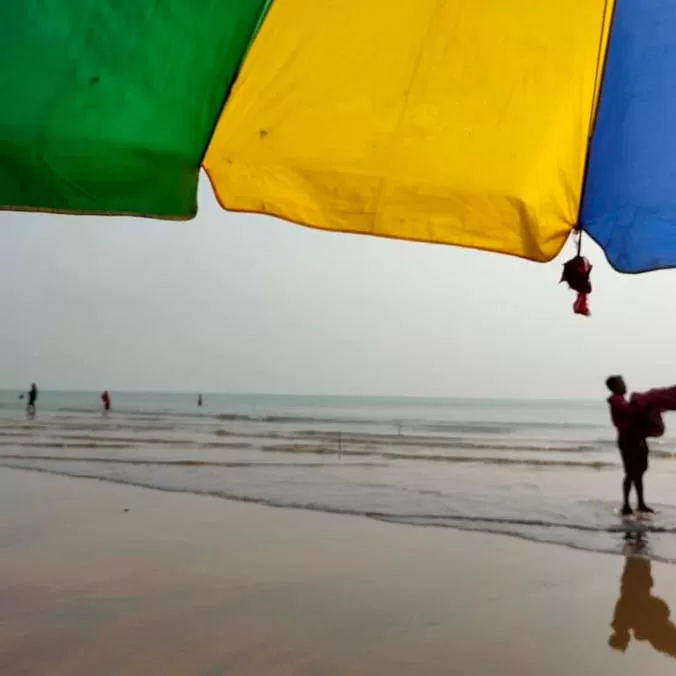 The dishes were so delicious and finger-licking good cooking.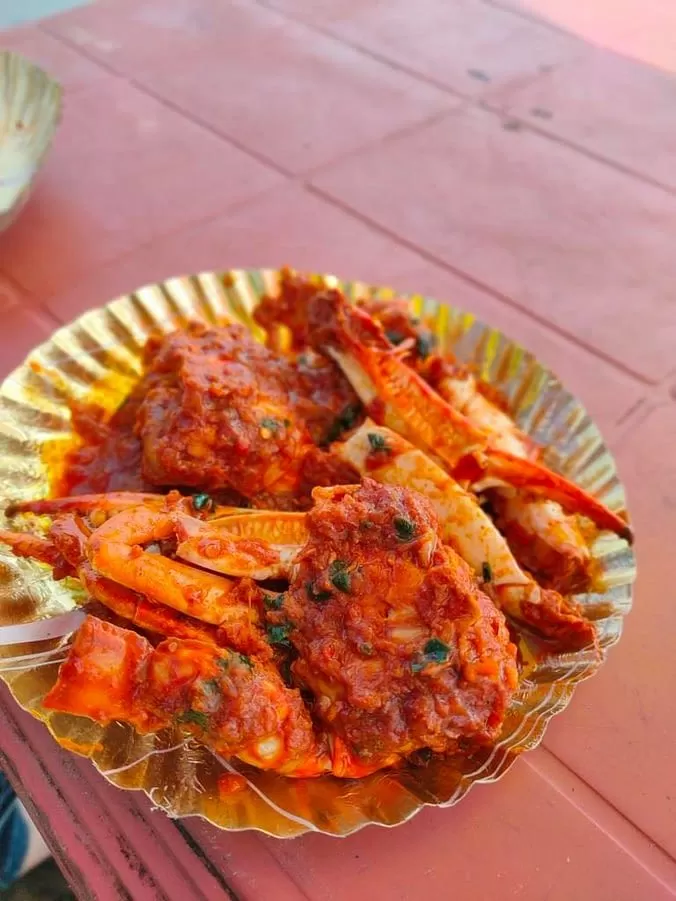 We ordered crab and pomfret fish curry and we got the best-made dishes of Digha.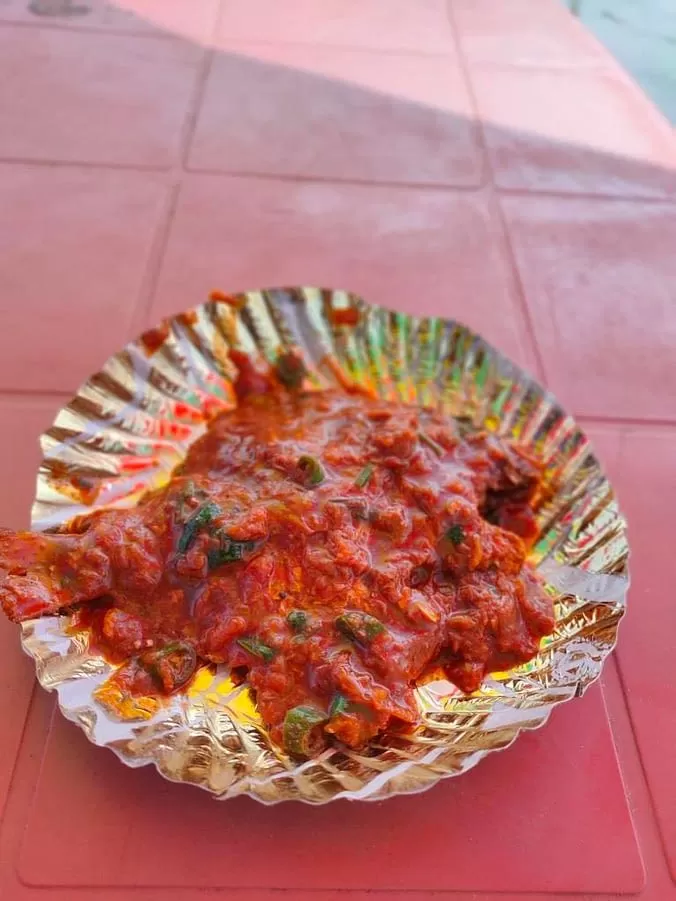 That day for lunch we again went to Central canteen and ordered crab, but that was not good like the previous day's dishes. Anyways Central Canteen provides fresh food at an economic rate.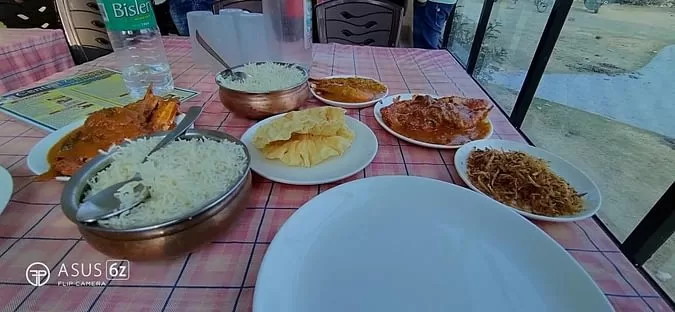 The Evening & Dinner:
That evening we decided to explore the market, do some shopping besides eating exploration. New Digha beachside market is very organized and flooded with so many lights, it was bright almost like daytime. There are various gift shops, small eateries, Cashew nuts-dry fruit shops, and shops of sea products like other beach towns. I did some shopping and he was on an eating spree as that was our last night at Digha. For dinner, we ordered chicken haka noodles and chili chicken from the in-house restaurant, those were satisfactory both quantity and quality-wise.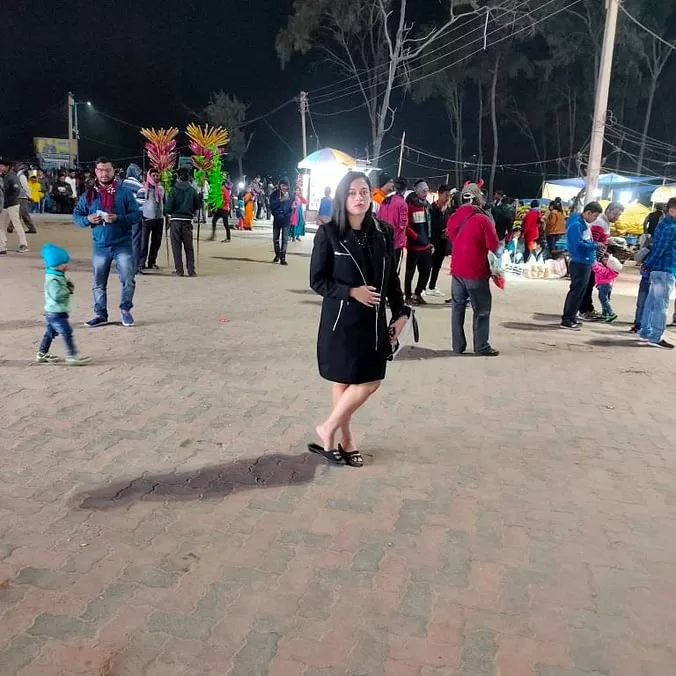 The fish showroom on New Digha beach market.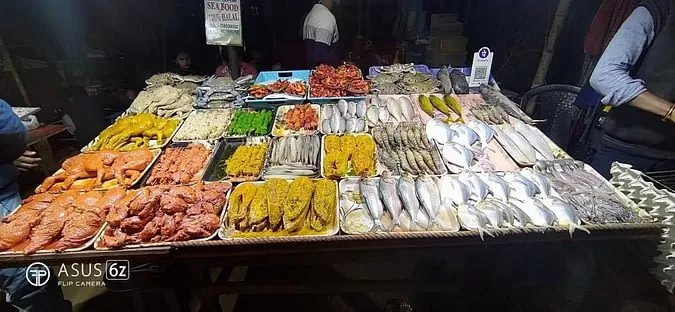 The Kebabs were sumptuous and economic too.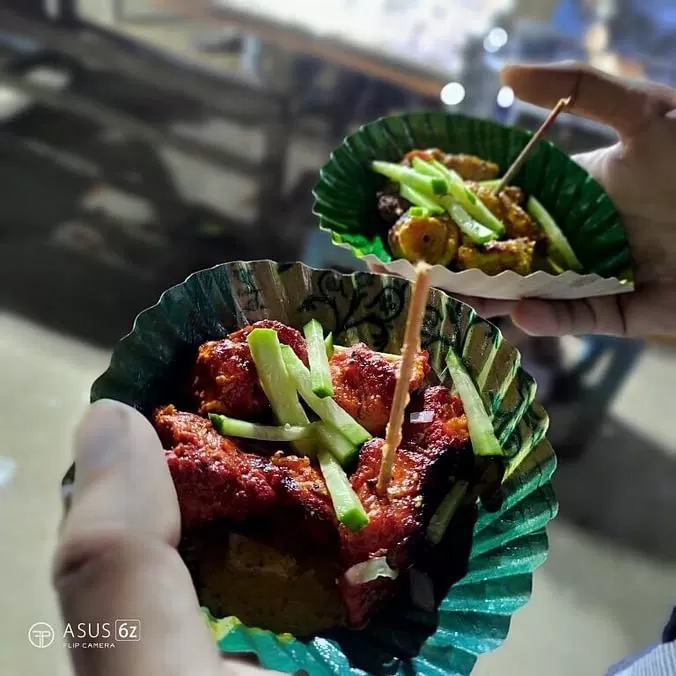 Day 4/ 31st Dec:
We returned on 31 st Dec as we had some work back home. Our bus was at 12:30 am. So we decided to spend the morning by visiting the sea and Amaravati park. That day New Digha was crowded like old-time and everywhere was in the party mood. Amaravati park has not changed a bit in years except the ropeway. I enjoyed the ride thoroughly as this was my first ropeway ride. We had our lunch at Ramkrishna Hotel.
Ramkrishna Tiffen and Restaurant:
This is a medium regular food joint in the middle of the beach market. But don't judge it by look or space. You have to wait a bit on a good day to get an empty table. First, we tasted the breakfast there. The Hing kachori was exceptionally good and satisfying. Last day we decided to have lunch there, which we did not regret. We got three vegetables, daal, fries, papad in the thali. The crab curry was almost as good as the same available at Udaipur.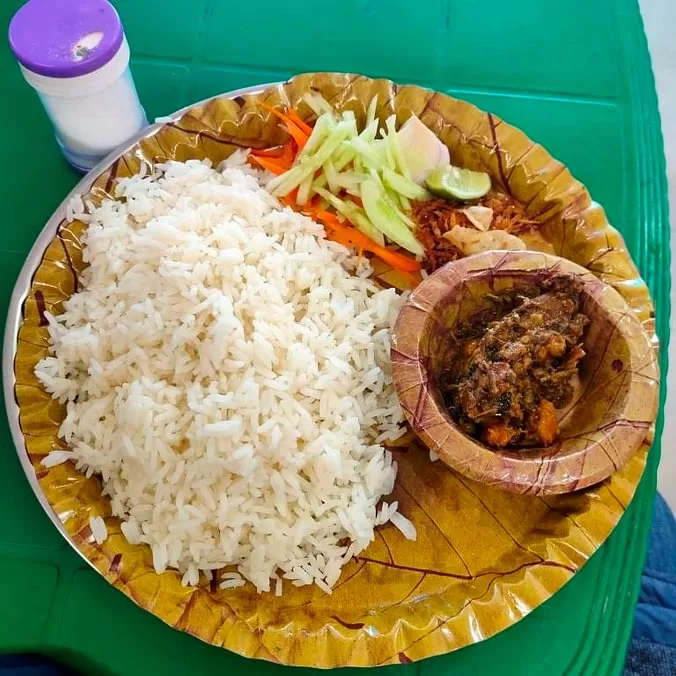 Crab curry at the restaurant.