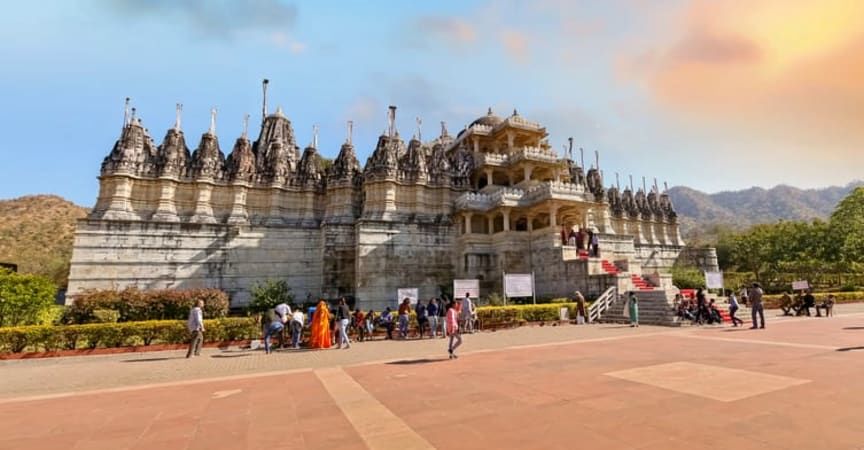 The beautiful Dilwara Jain temples are situated at just 2.5 km from Mount Abu. The temples are known for their beautiful architecture and intricate carvings. The temples were built between the 11th and 13th centuries by Chalukya. There are five temples in the complex that exhibit excellent architectural styles and exquisite carvings.
The Dilwara temples are considered a sacred place of pilgrimage and also the most beautiful among all Jain temples. Pilgrims visit the Dilwara Jain temples and perform puja. Devotees are required to take a bath and dress accordingly to perform the puja and this is also one of the best tourist attractions in Rajasthan.
The temple administration has made arrangements for the bath, changing rooms and warm water for devotees to bathe and change clothes for the puja. Water is heated using solar power in these temples.
Location: Delwara, Mount Abu, Rajasthan 307501
Best time to visit: The temple remains open from 6 am to 6 pm for the people of Jain community whereas the non-Jains and other travelers can visit the temple from 12 noon to 6 pm on all days.