Every semester break I'm usually shipped off to my grandmother's house located in this small village called Megaravalli. We end up spending all our time visiting relatives. This time though I took a couple of friends to help me explore my Native.
Megaravalli is located in Shimoga district,Karnataka. The closest town is Thirthahalli. Although very small, it is easily accessible since NH-13 passes through it. It lies in the Malnad region which is known for its high rainfall and beautiful greenery.
We took a night bus from Bangalore . There are numerous state run buses and private buses that ply to both Thirthahalli and Agumbe. We reached at around 6 am and there was a slight drizzle. Luckily for us my grandmoms's house is 100 meters from the bus stop.
We were welcomed with some hot filter coffee and our staple breakfast of Akki Rotti( A South Indian Rice pancake). After a quick afternoon nap we were off to explore.
Local mini buses are the cheapest and fastest mode of transport to all the nearby towns. The Rameshwara Temple, Thirthahalli lies on the bank of the Tunga river. The surrounding rocks is a local evening spot to watch the sunset and just chill before heading to the temple. Keep in mind that these rocks are usually submerged during the monsoon season. Every year in the month of December or January, Thirthahalli has its Rathotsava. An annual village fair that happens around The Temple.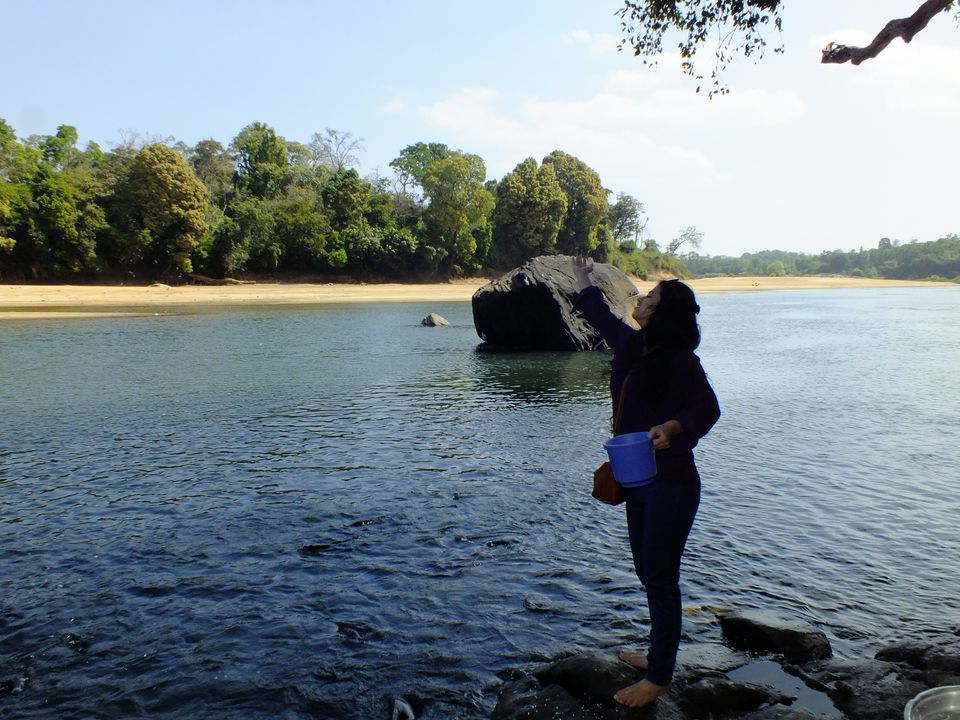 Chiblu Gudde - A serene place where you can buy some puffed rice from the house outside the temple and feed the fish. I've heard my uncle talk about the campfires that they've had on the other side of the bank.
Our next stop - Kavimane, Kuppali. It is the ancestral house of the renowned Kannada poet Kuvempu. The house has been converted into a museum. A small distance away is Kavishaila, which is a rock monument on top of a hill that is dedicated to the poet. You have a breath taking view when you sit on the same rock that his signature is etched on and you start to understand where Kuvempu got his inspiration from!
We also trekked up to Kundadri Betta and concluded our day at Agumbe sunset point. It is a pretty well known tourist spot that gets numerous visitors everyday. When the sky is clear and you've reached on time( I have jusssst missed it a couple of times), you will be mesmerized watching the sun quickly dip away!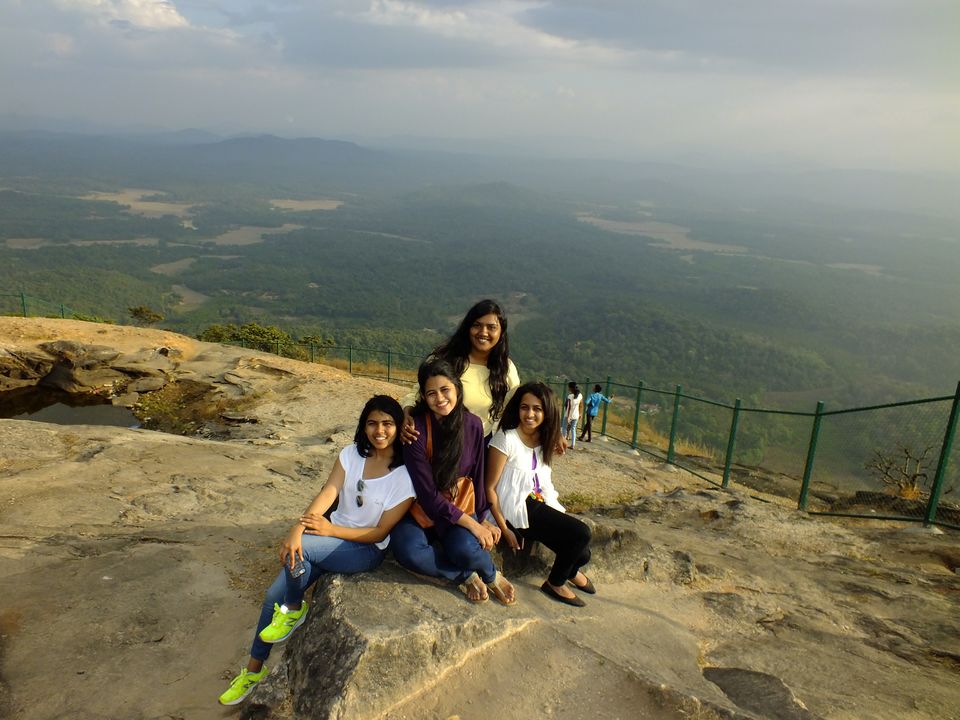 Our exploration continued for the next few days and we were surprised to find some hidden gems in and around so stay tuned for  Exploring my Grandmother's Backyard-Part 2!