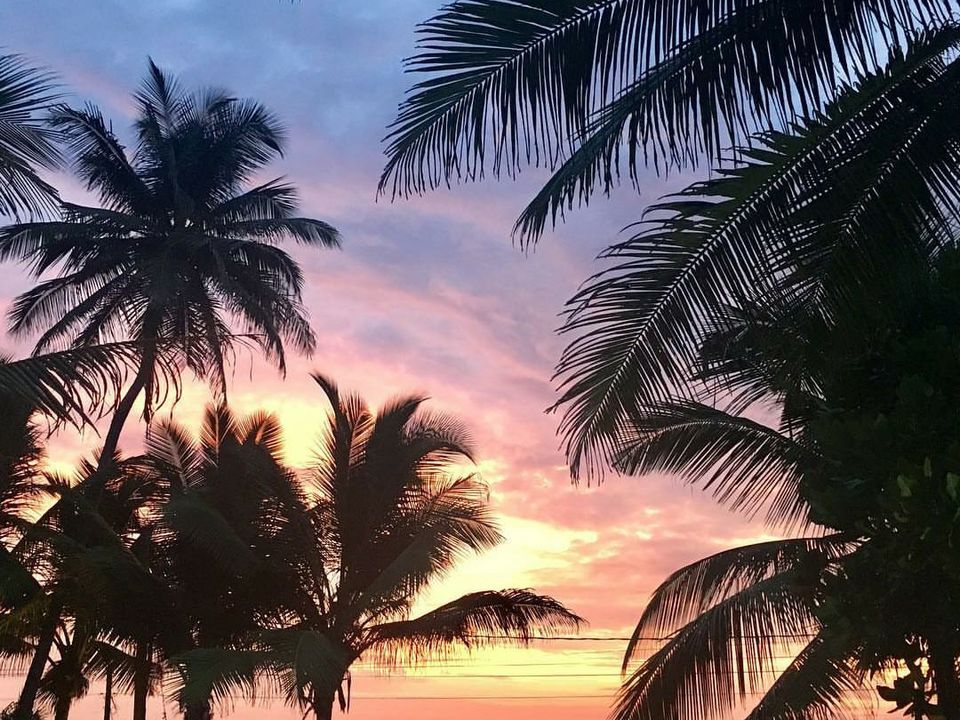 Setting up my studies and exams approaching near me made me feel with too much stress. With college making me drive crazy with its pressure to complete studies as my semester is ending. With full of stress I wanted a holiday for myself to keep away from all my busy life. So my friend here had planned a tour to Sri Lanka, so I thought why don't I go to Lanka just for 2-3 days. What I didn't know was quiet surprising.
So since Bangalore was busy with elections I decided to take this trip so I set off to Colombo on Apr 18, so I thought since I'm in Colombo I could meet my family, since the trip starts tomorrow I thought why not meet them, so I spent the day roaming the city with my friend Alina, so we met my family, had the best lunch called baath which is Sri lankan for rice food which contains white rice steamed fresh, with Pol sambol, gotakola (leaves), potato curry and dry fish.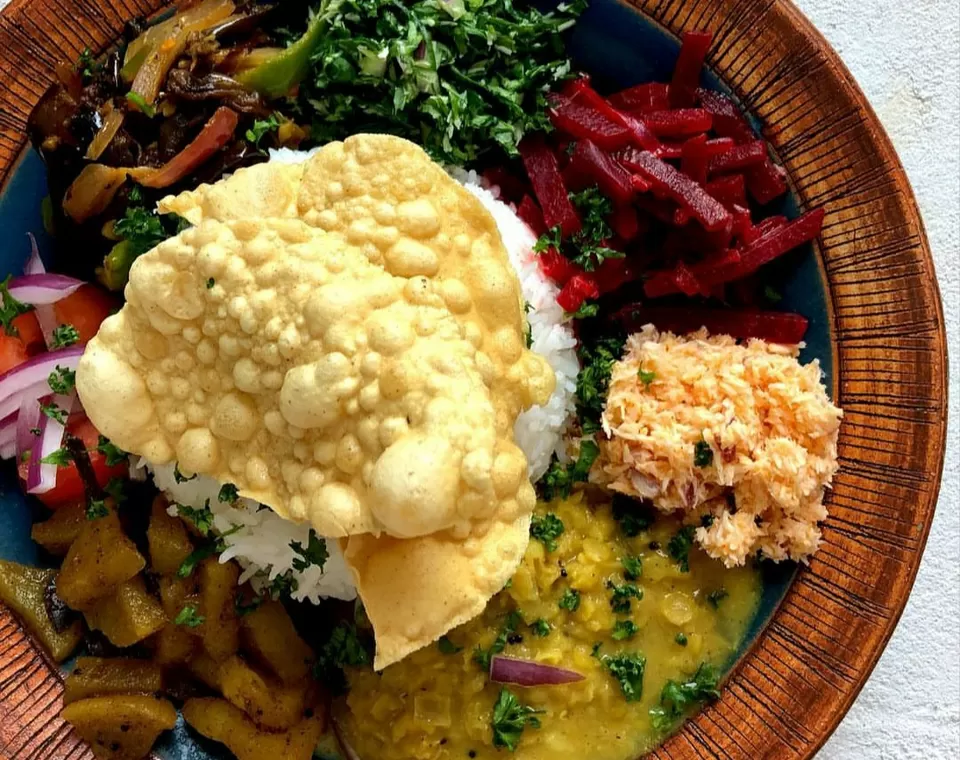 After that we roamed to Parliament house which consist of the old Parliament which was gifted by the Japanese way back before I was born, and I enjoyed roaming across the markets of that area.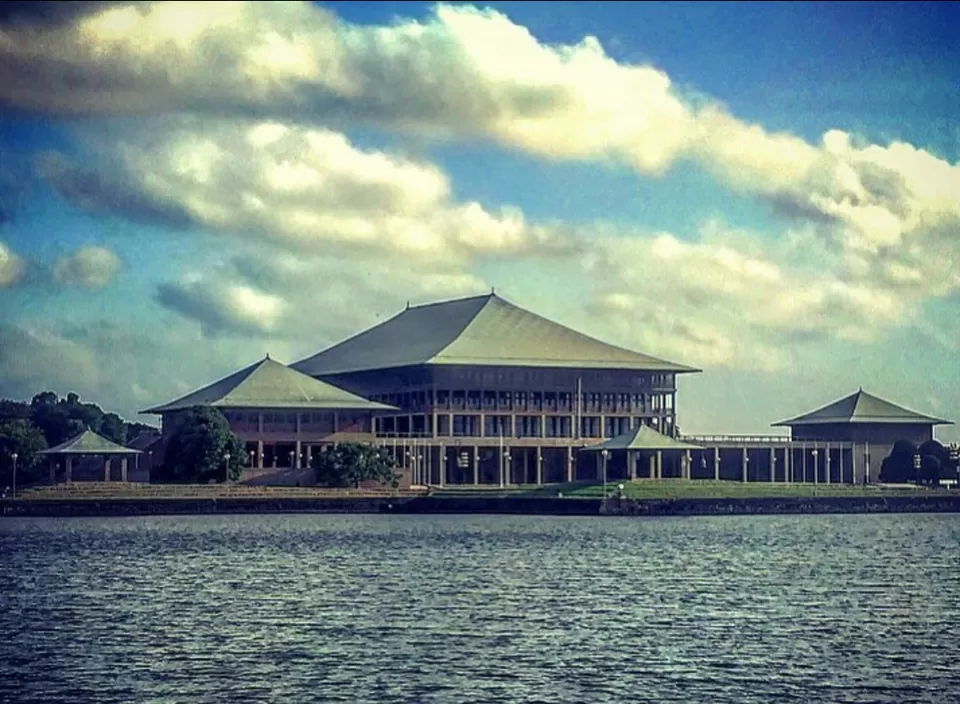 When the sun was setting we drove across Galle face beach and enjoyed walking out there, we could see the kids flying the kites. People in a queue buying ice cream. After walking made me hungry so we stopped to a small open house restaurant and enjoyed having crabs, fish and mostly the signature dish of them all, kottu. So my day was good and we got back to our hotel early as tomorrow was the day my break really starts.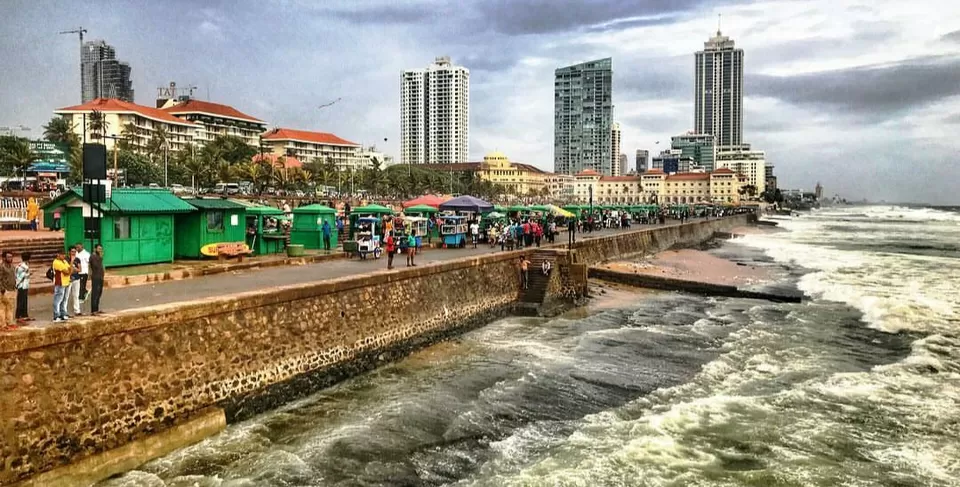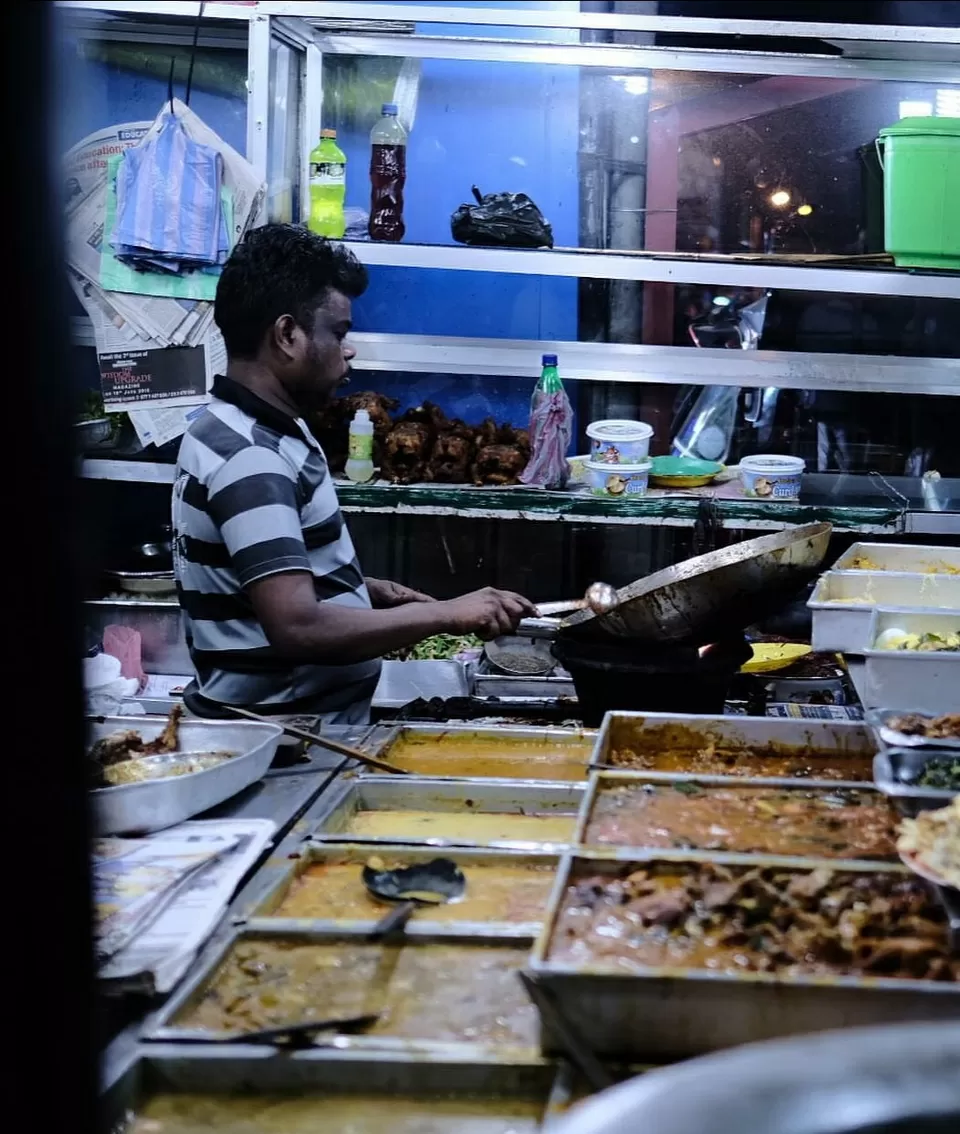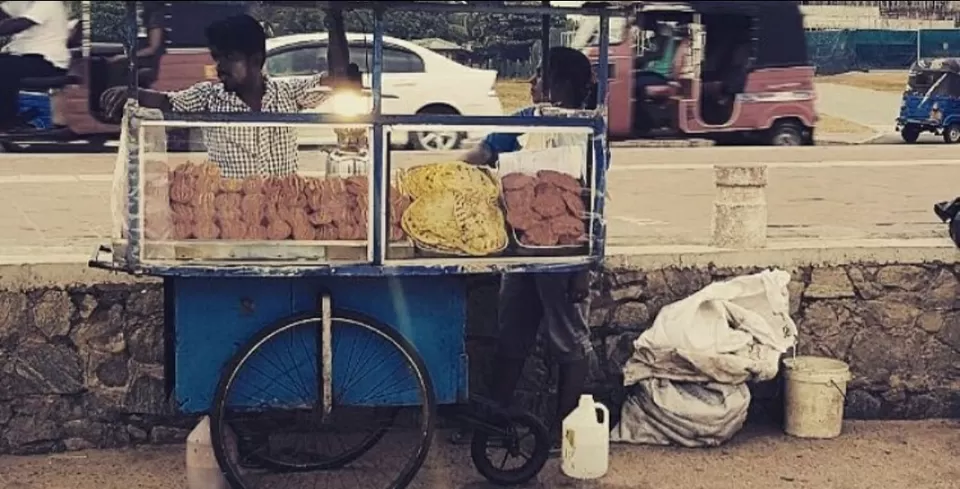 So we set off to Galle early in the morning with the buses ready to take us, and we could see the pleasant roads, villages, crops and also passed a dense forest or whatever, we get to see some elephants passing by.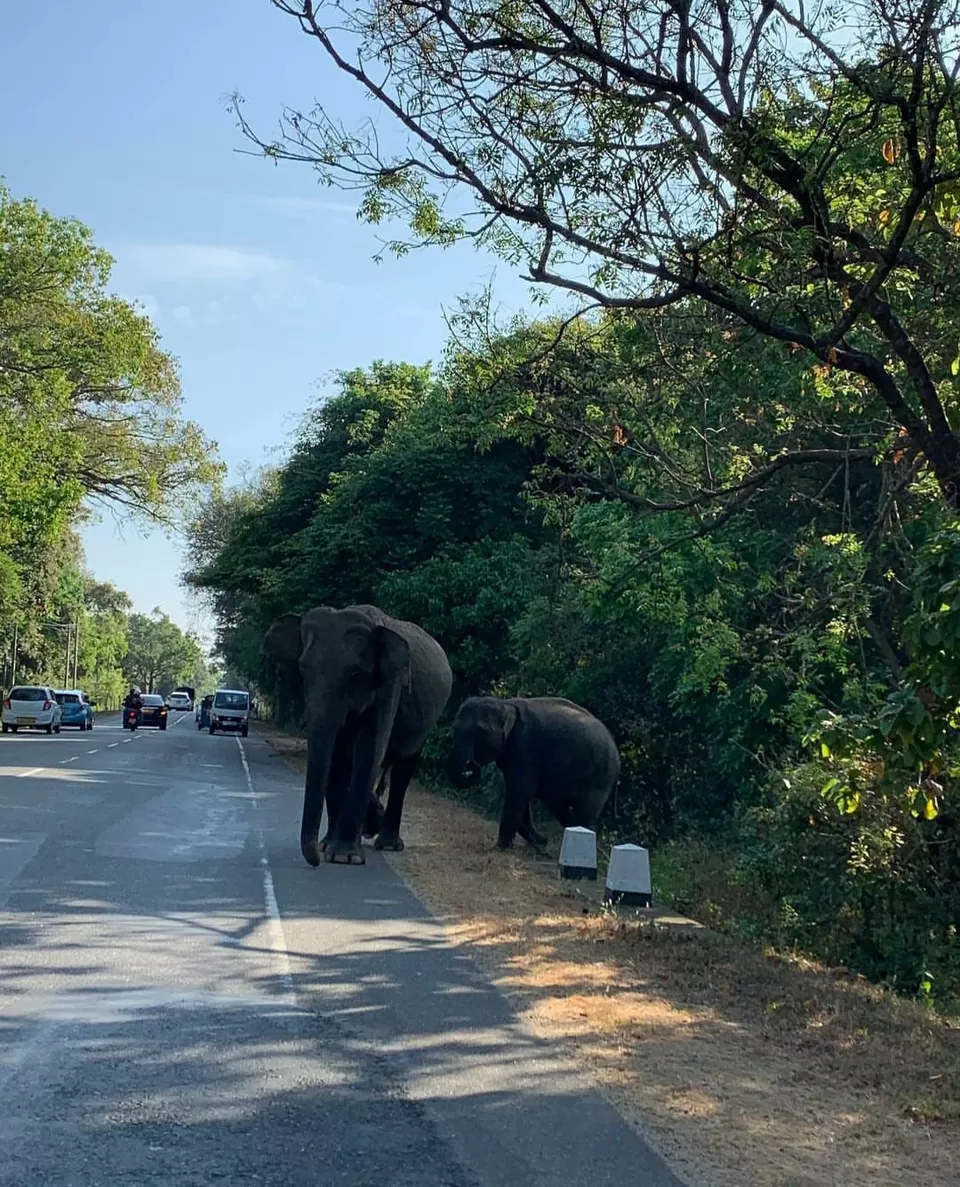 so we finally reached to Galle, what an exquisite site to see, so we stayed in Coco Bay in Unawatuna just few km from Galle beach.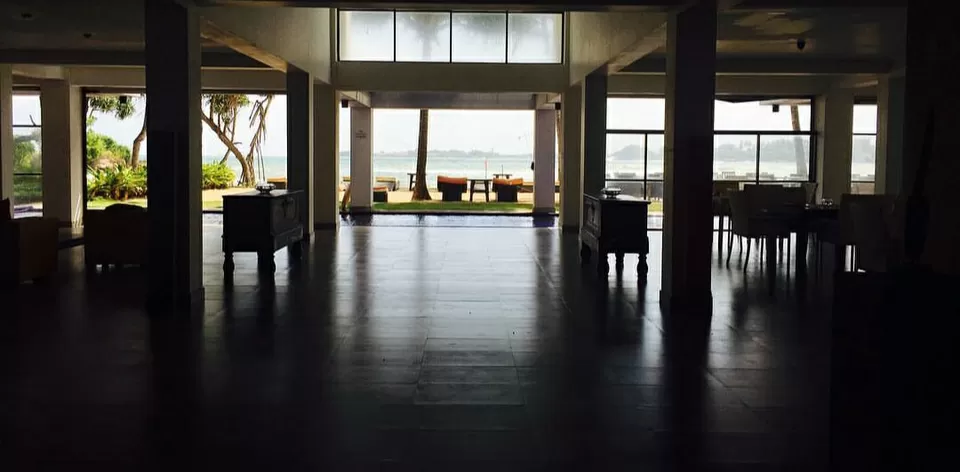 so our first destination was the Galle fort. So once we reached the Galle fort we get to see the museum and then we roamed the streets of Galle fort, where everything there was like your in Portugal as the Infrastructure there was like Portugal look cause of Portuguese used to live there and made the place. So we could see shops, restaurants. Vintage cars.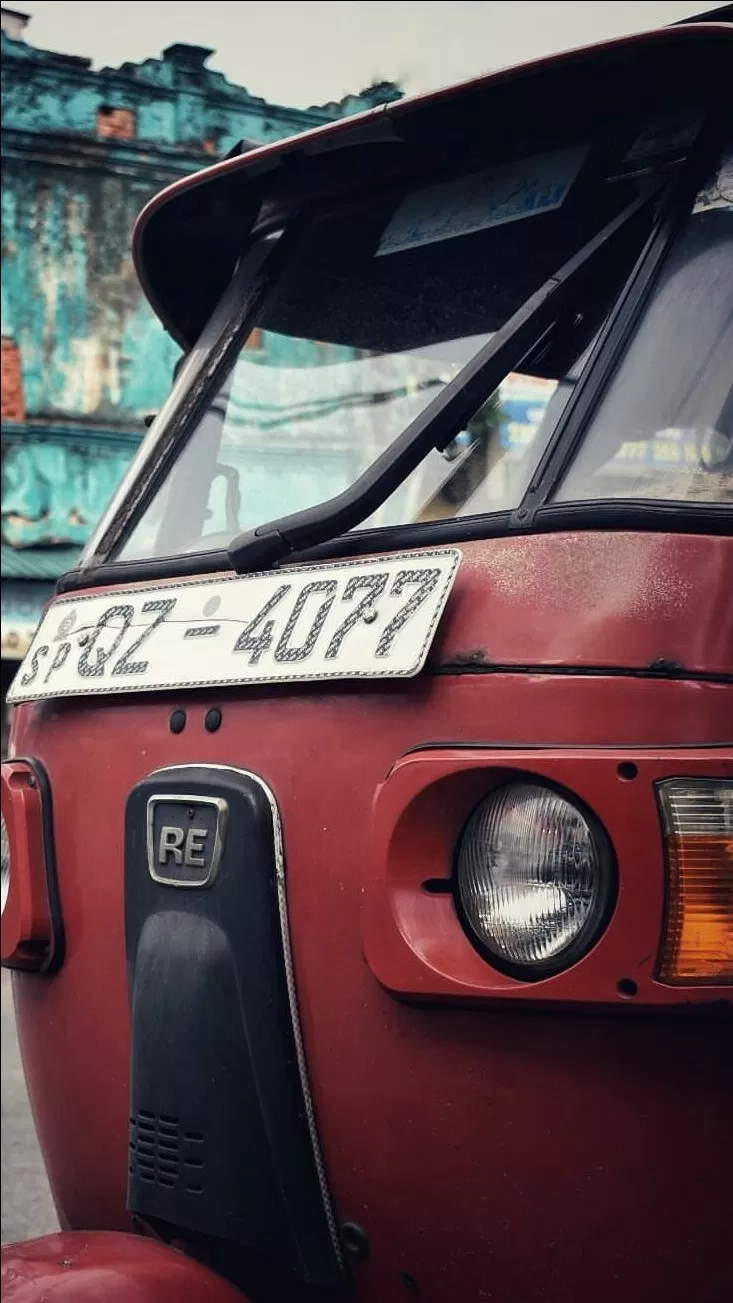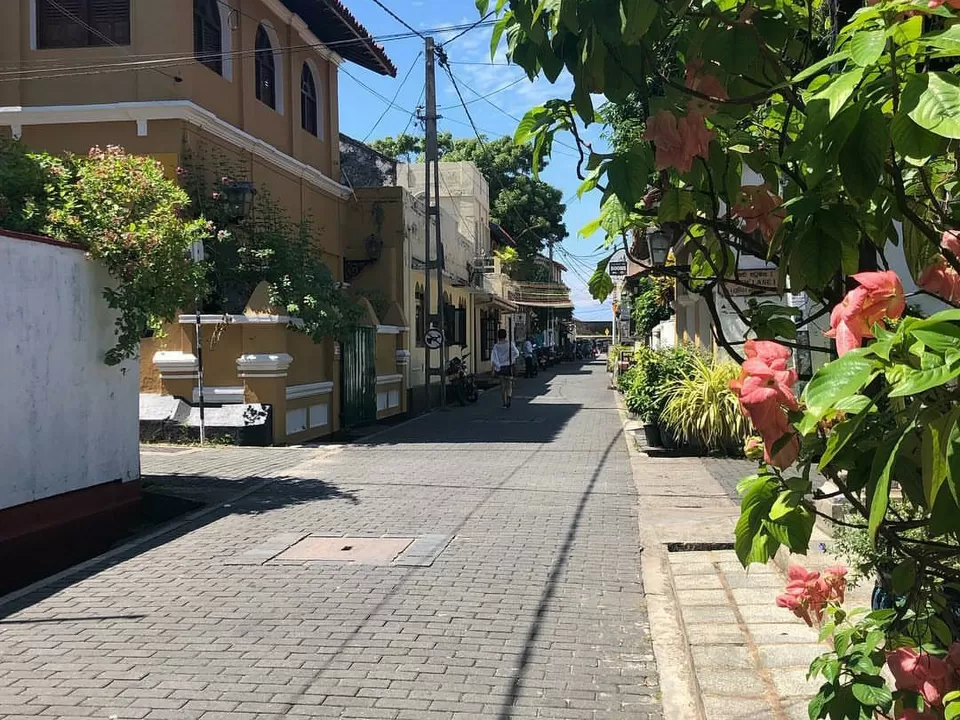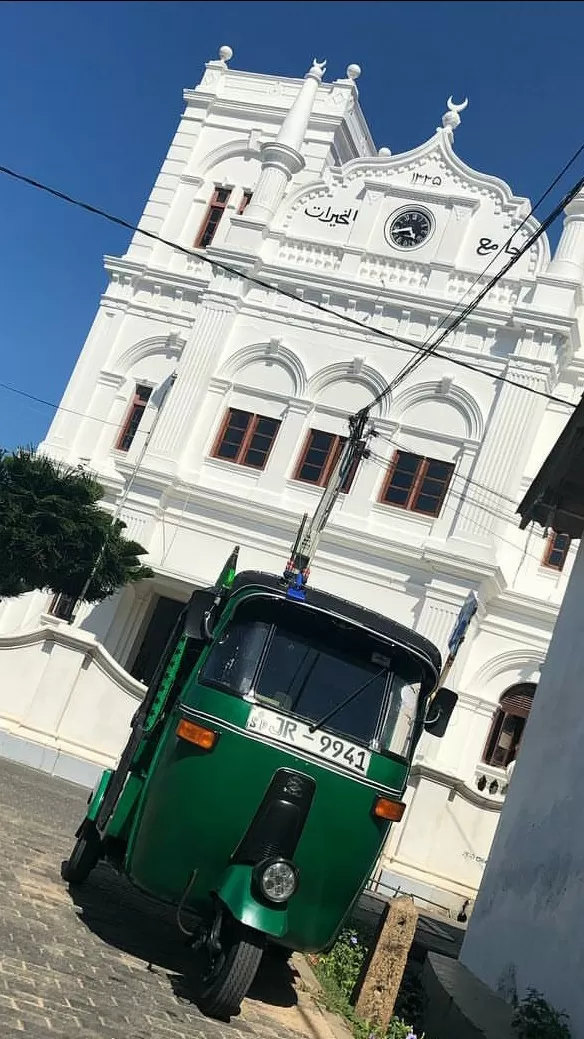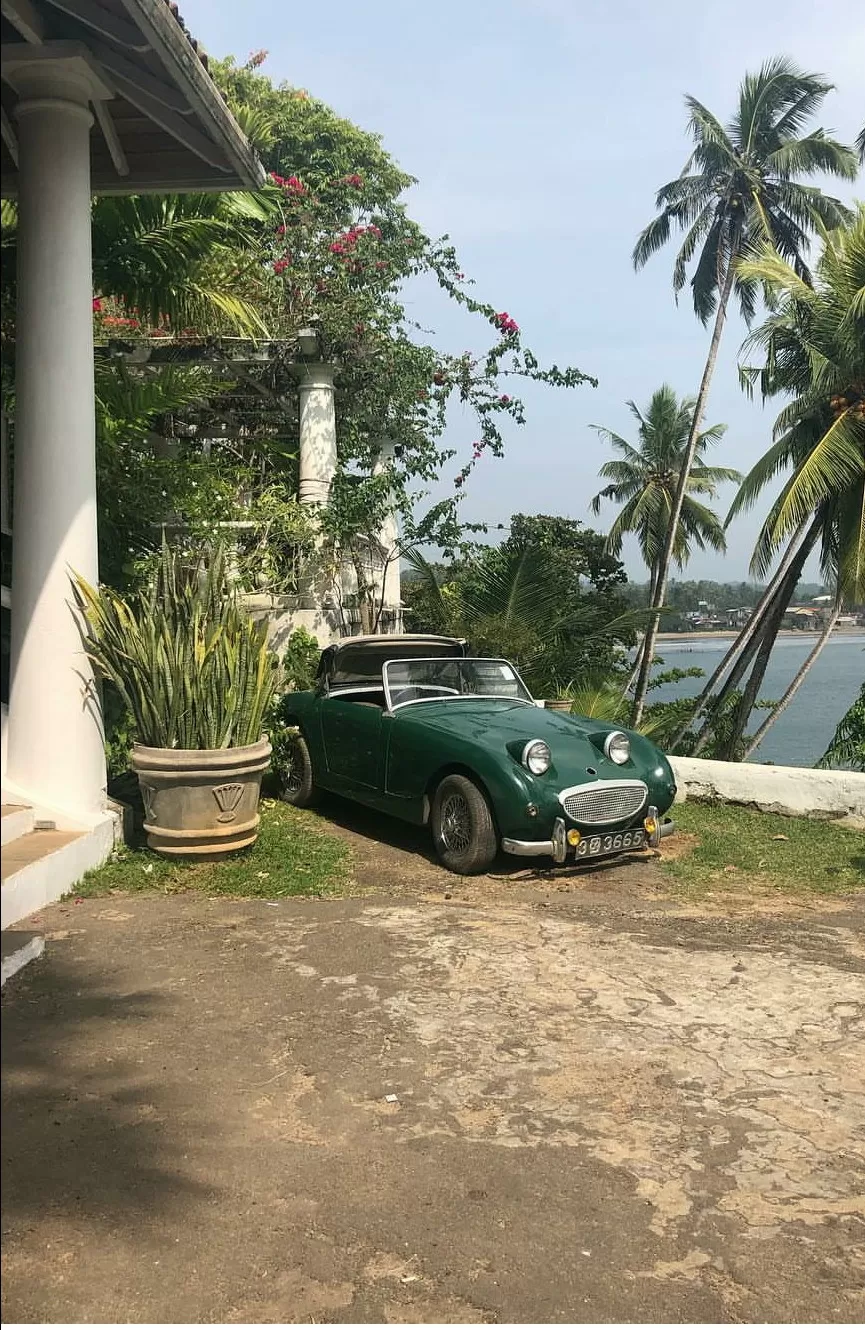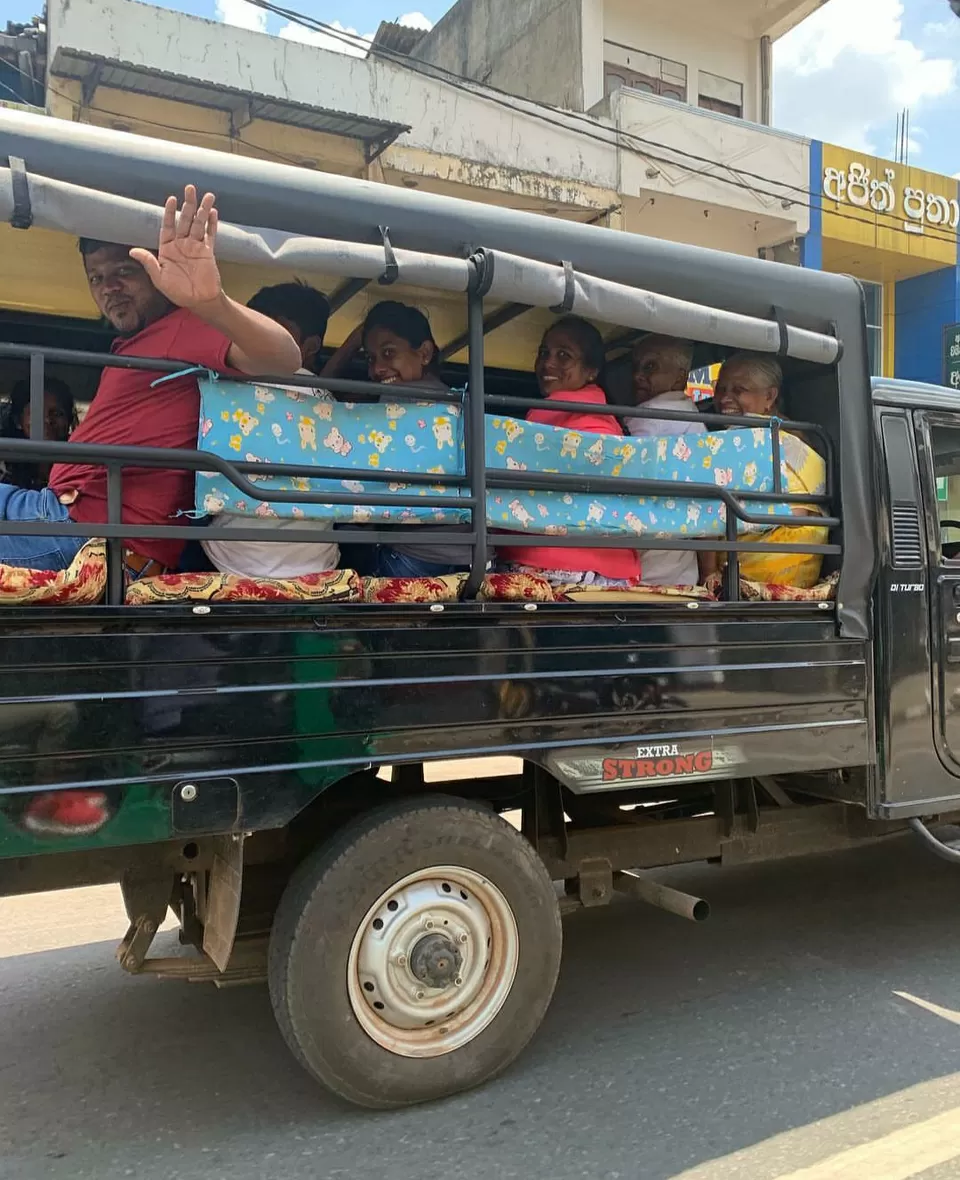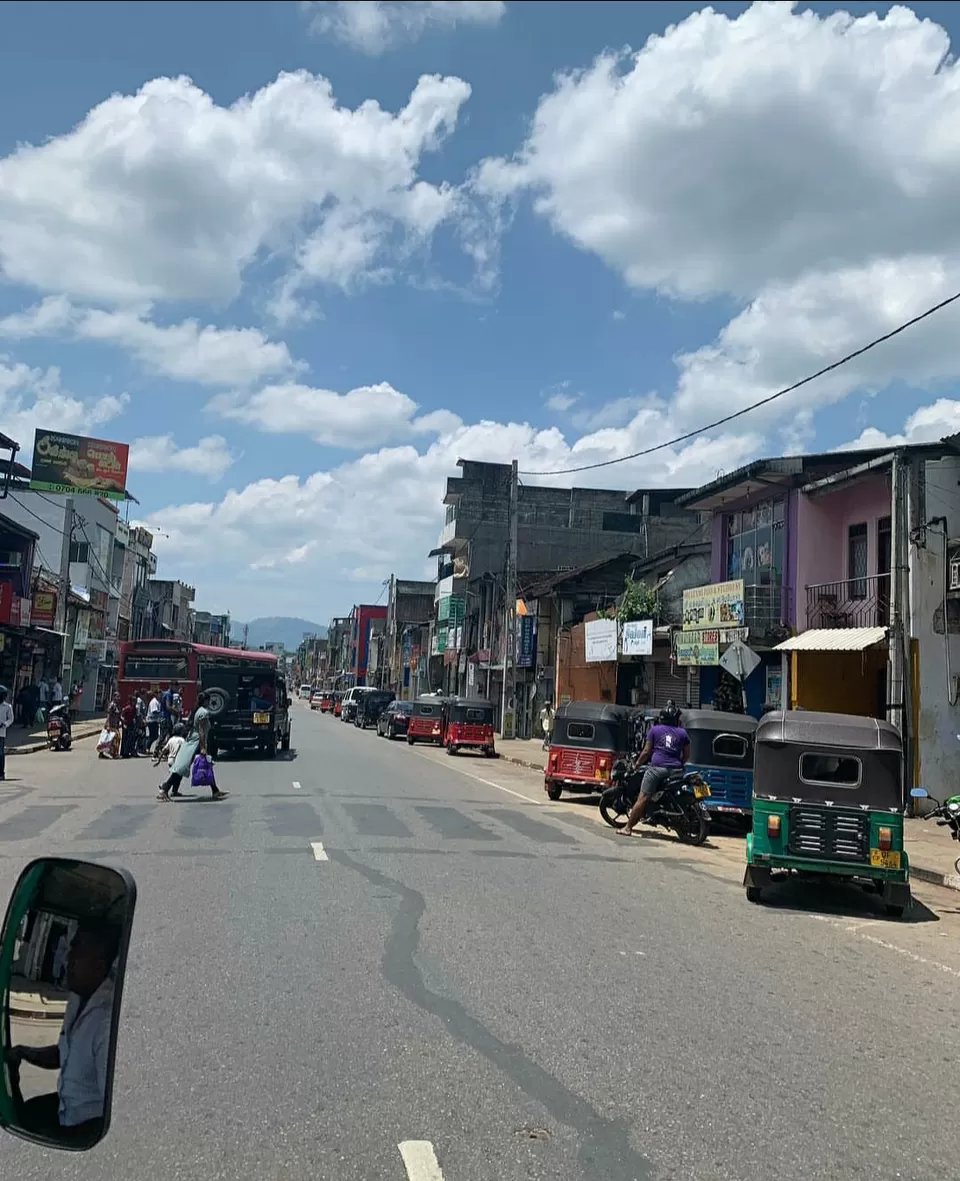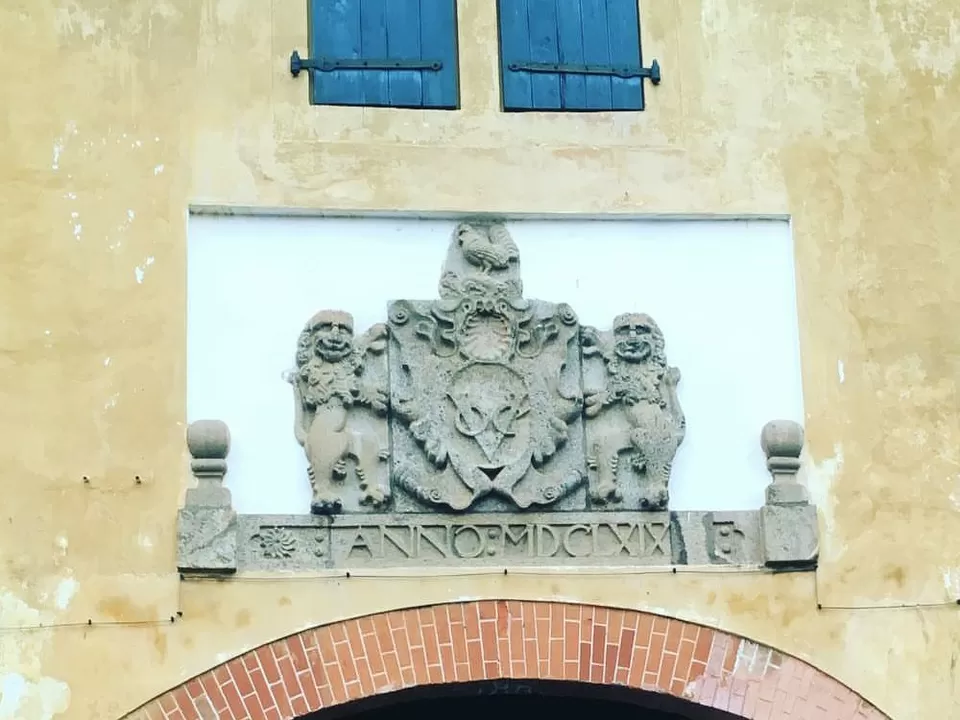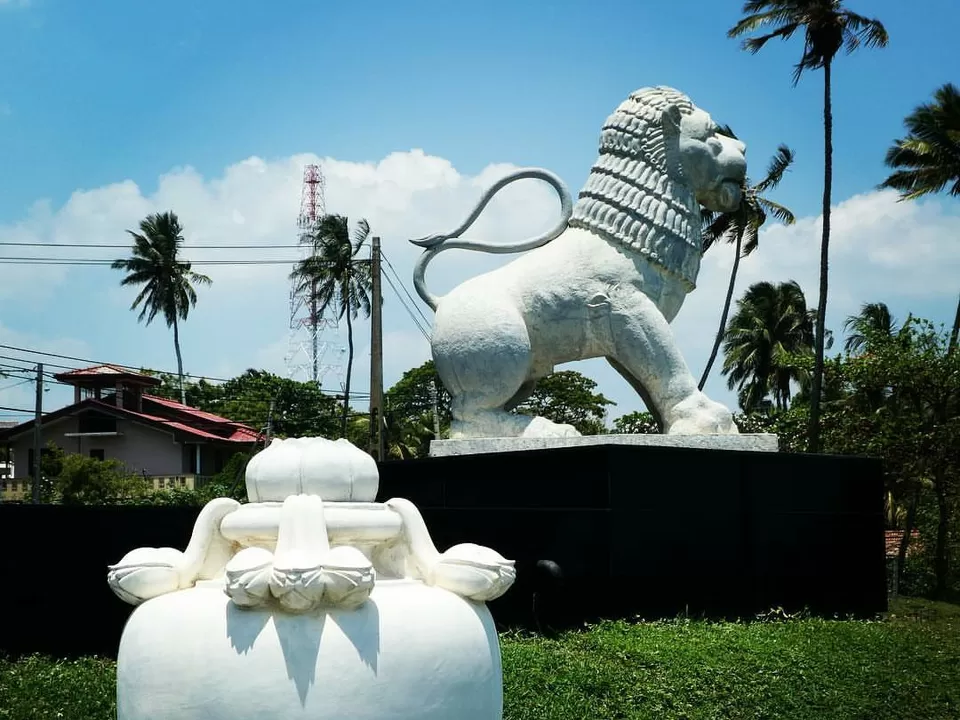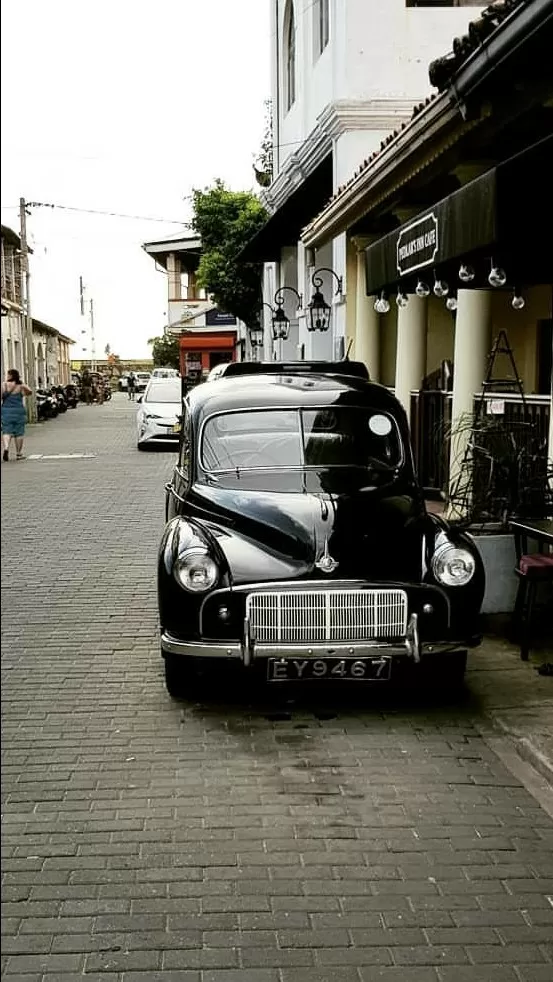 And then visited the Japanese pangoda where there was an unique Buddhist temple with a circular deck with a sweeping views of the ocean & surrounding landscape.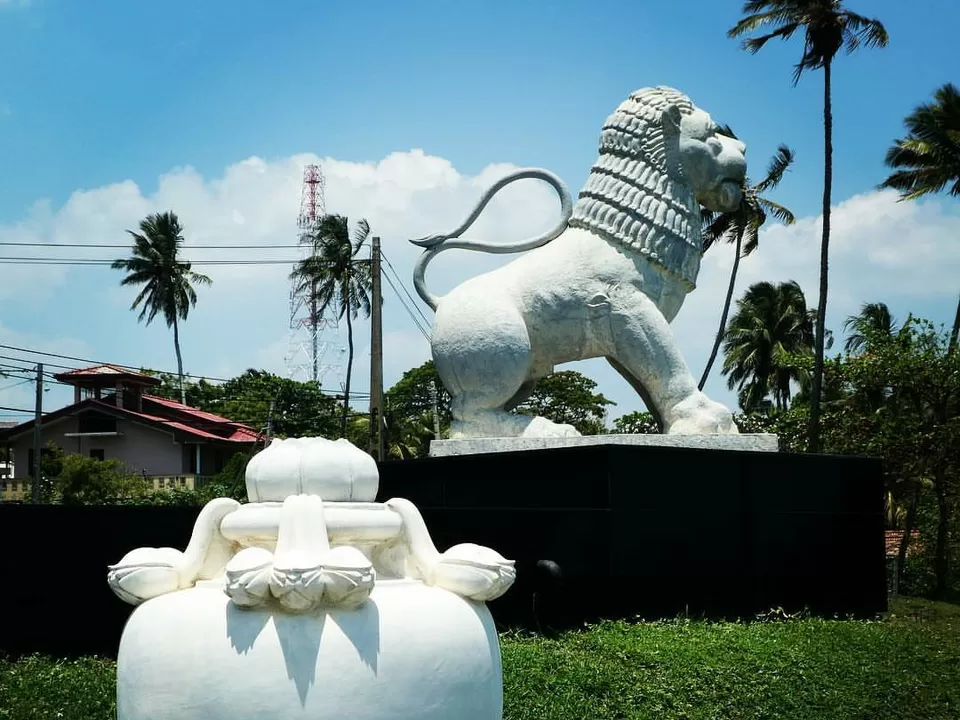 and then we set ourselves to the Galle lighthouse to get to Galle beach.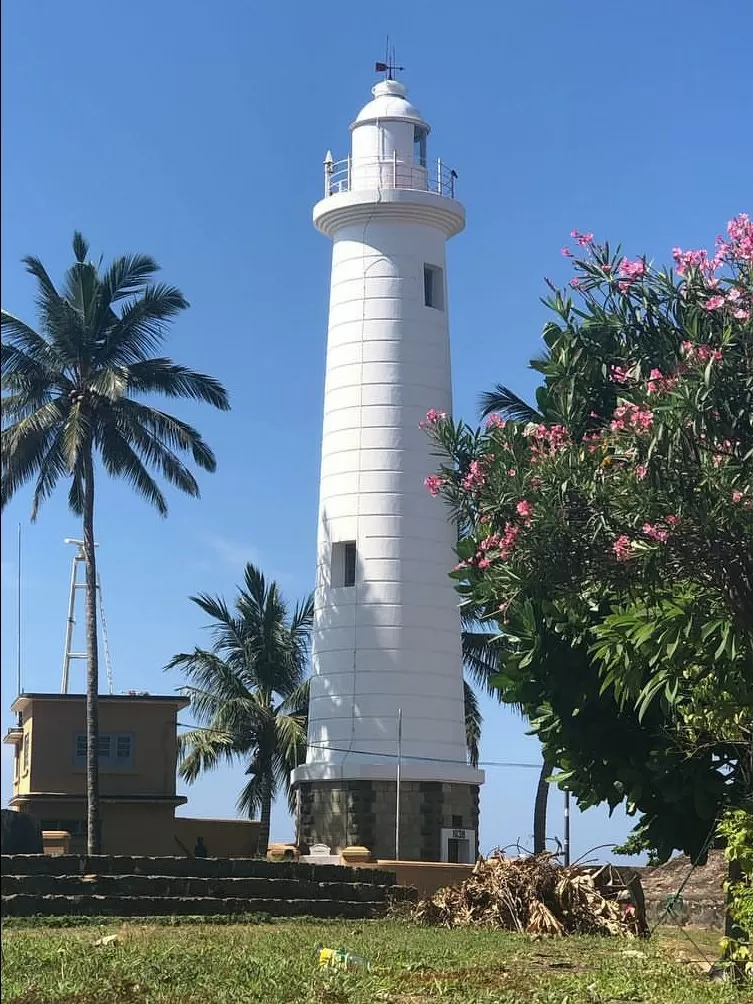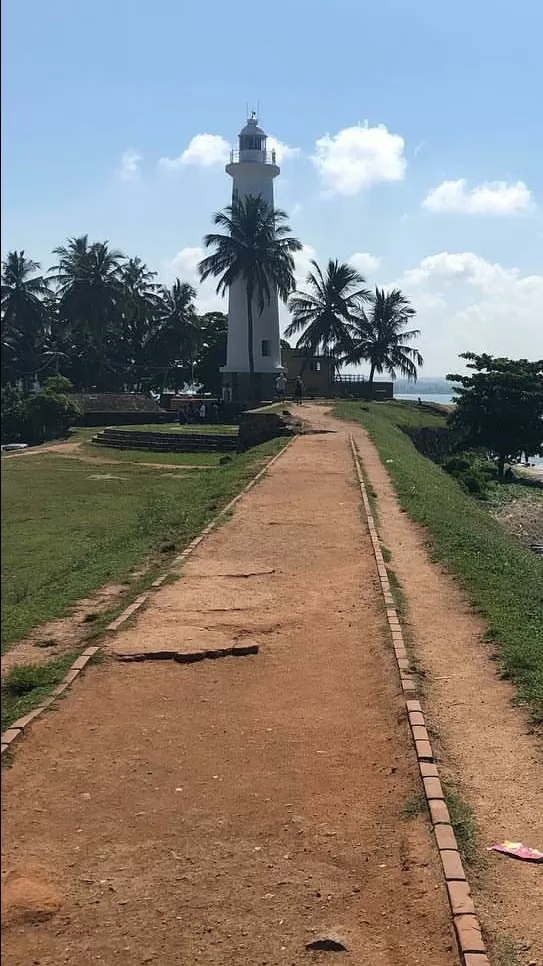 So now we were in the Galle beach, it was damm peaceful when I set towards the beach. I could feel like I'm totally lost, just closing my eyes, feeling the breeze, sand water getting into my feet, the gulls cawing, the waves hitting as they come near. The air coming towards me felt like all my stress, my problems just flowing away from me.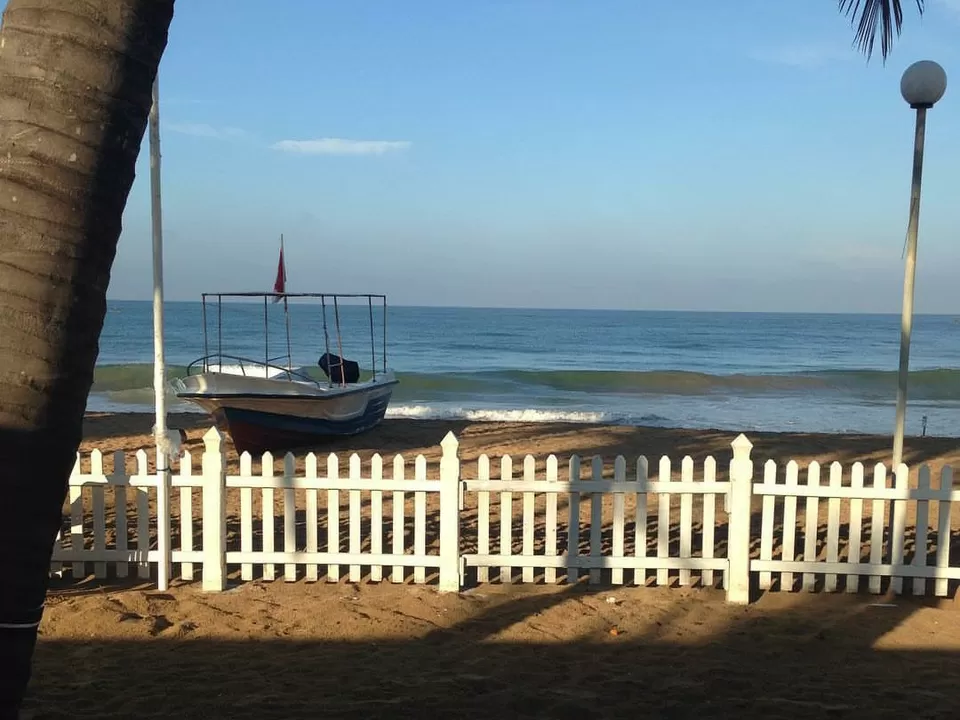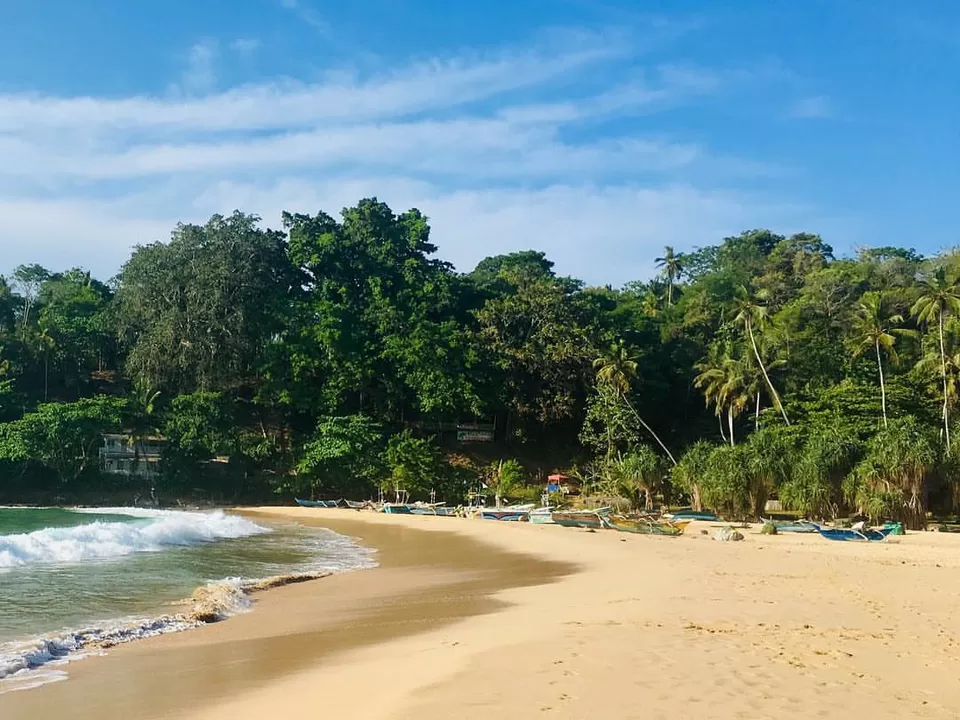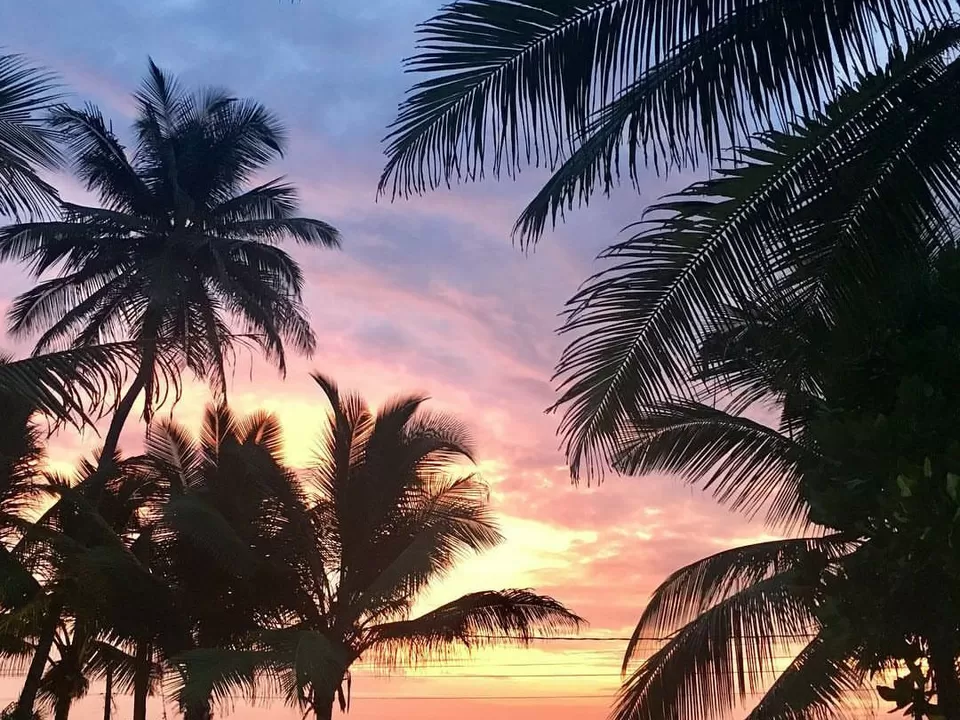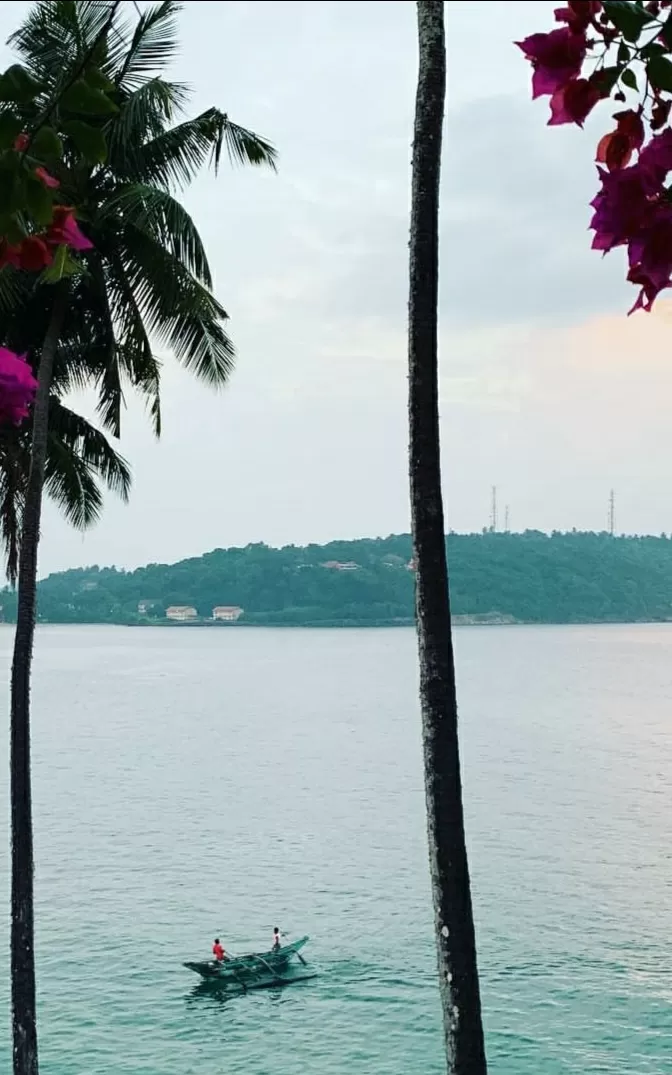 so after visiting the beach we enjoyed ourselves with a hold some of traditional hoppers and pottu and then enjoyed the dancers who entertained with their dances.
So the next day, we set ourselves to trip to roam near the sea, so we got into the boat to go scuba diving. So when riding we got to see whales 🐋.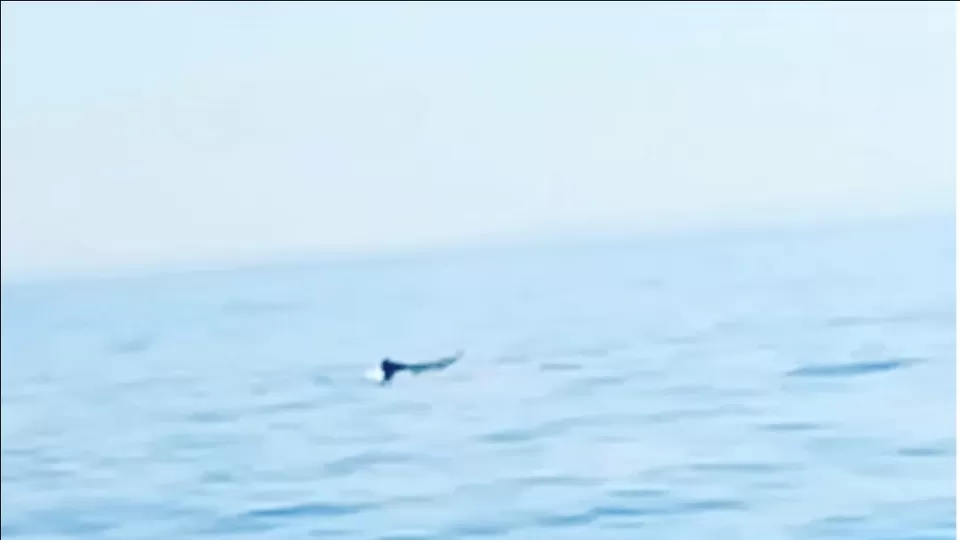 Then we set near the sea and took a dive. First while going I was getting nervous and scared but once I took a dive, It was just nothing but mesmerised by the great site under water, we spend 1 hour Diving in the sea, exploring the corals, different kinds of fish, sharks, turtles. Exploring them was like a big dream, it was just magical, when I came out I was just tearing as I never saw an extraordinary site. It looked like I have been stressing my life and all of them went away, I feel peace and meditated. I was sitting all alone so happy that i finally conquered my fears. I won't miss this great moment in my life.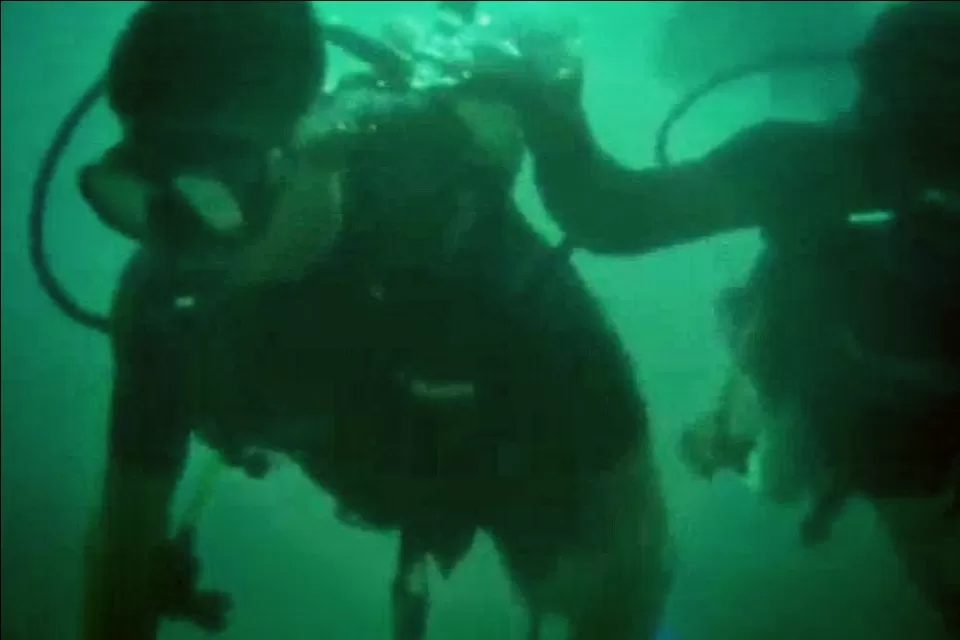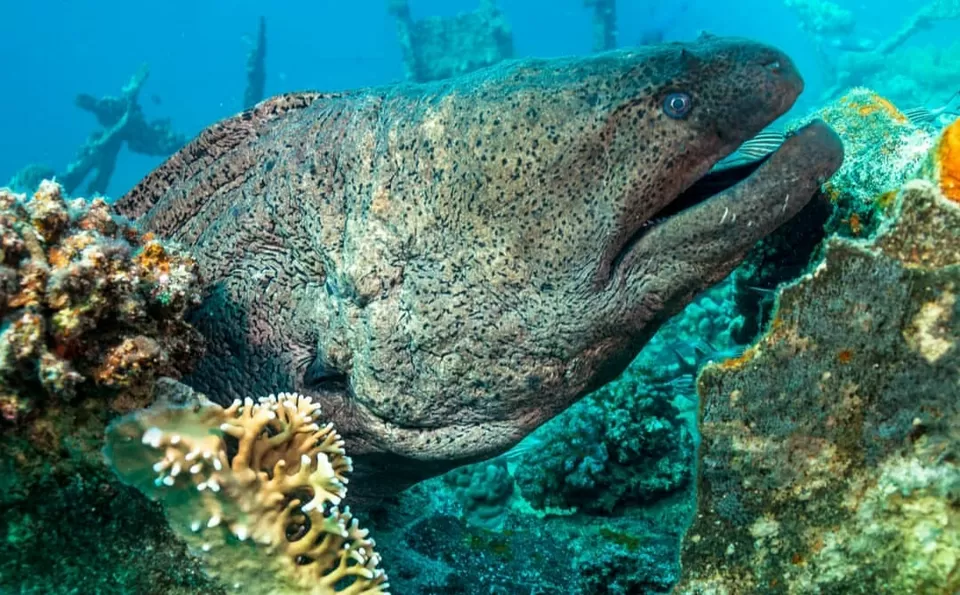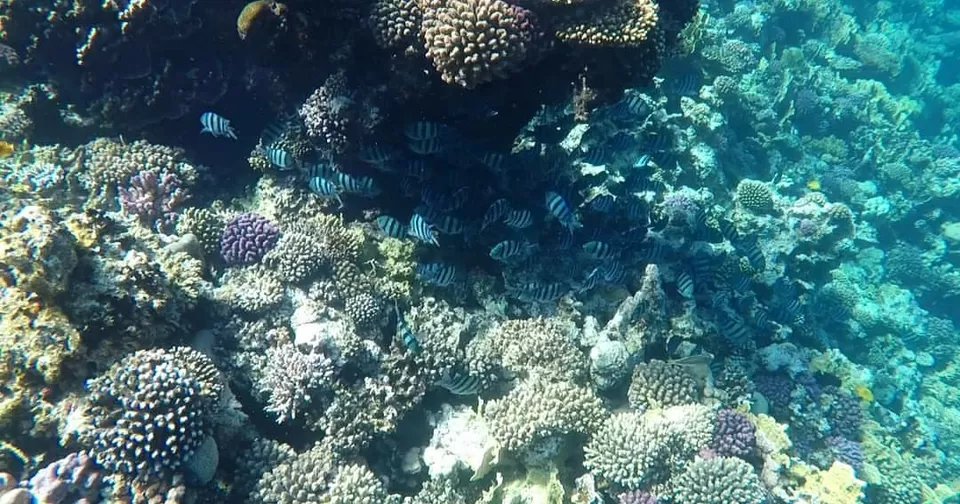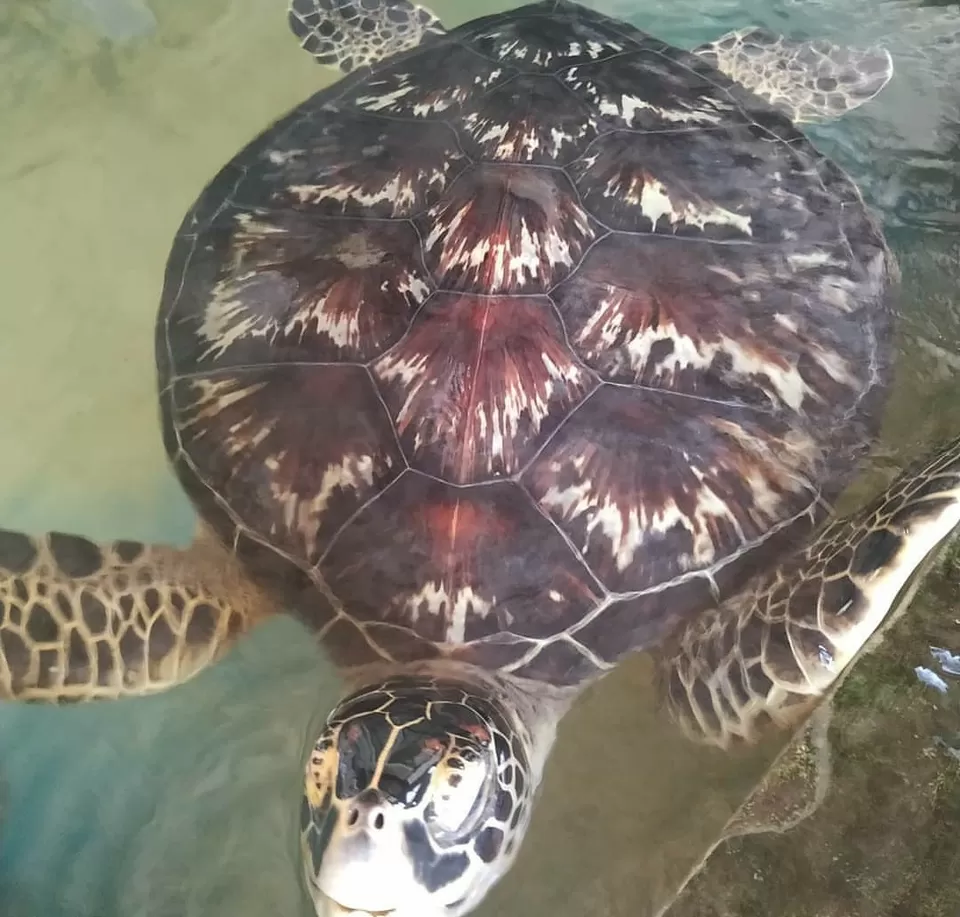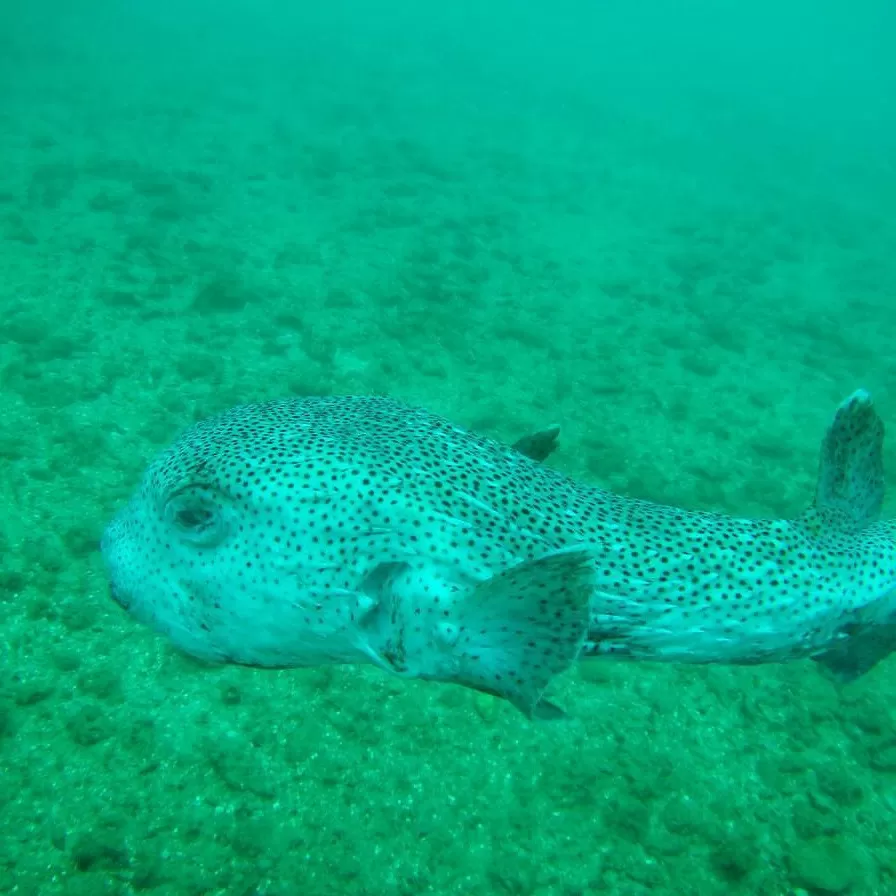 then after the diving stuff, we spend the entire day roaming Unawatuna beach, swinging the tree, swimming in the beach.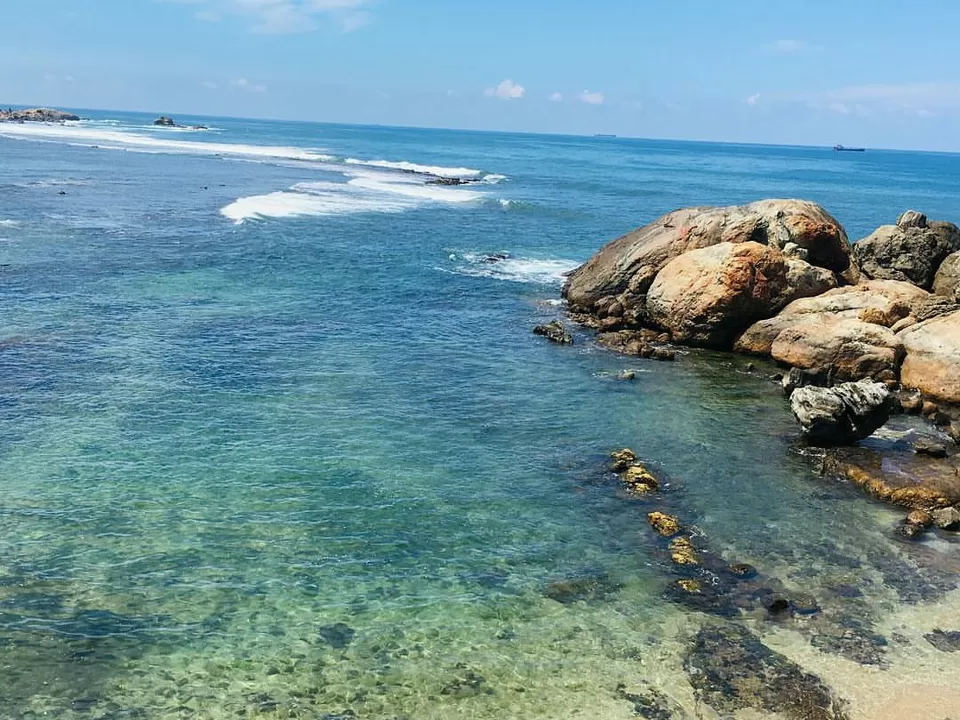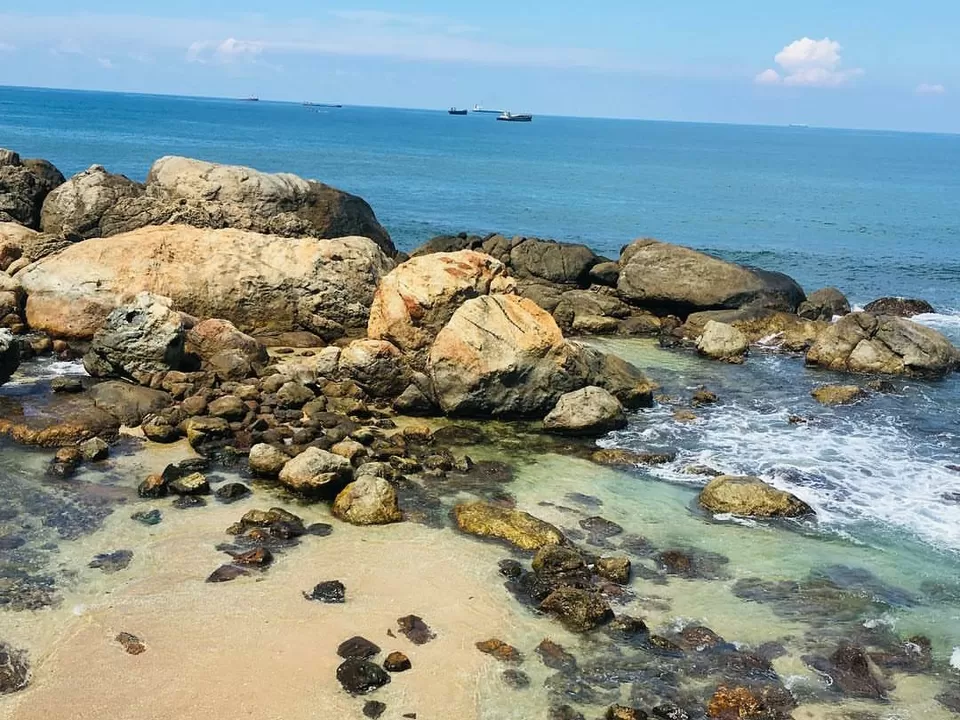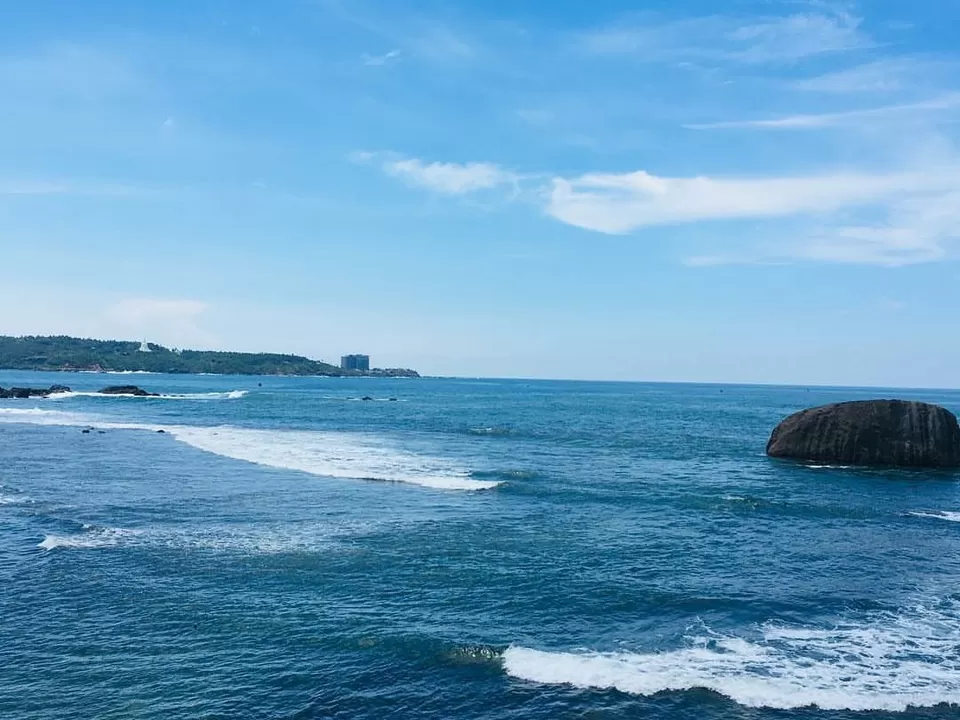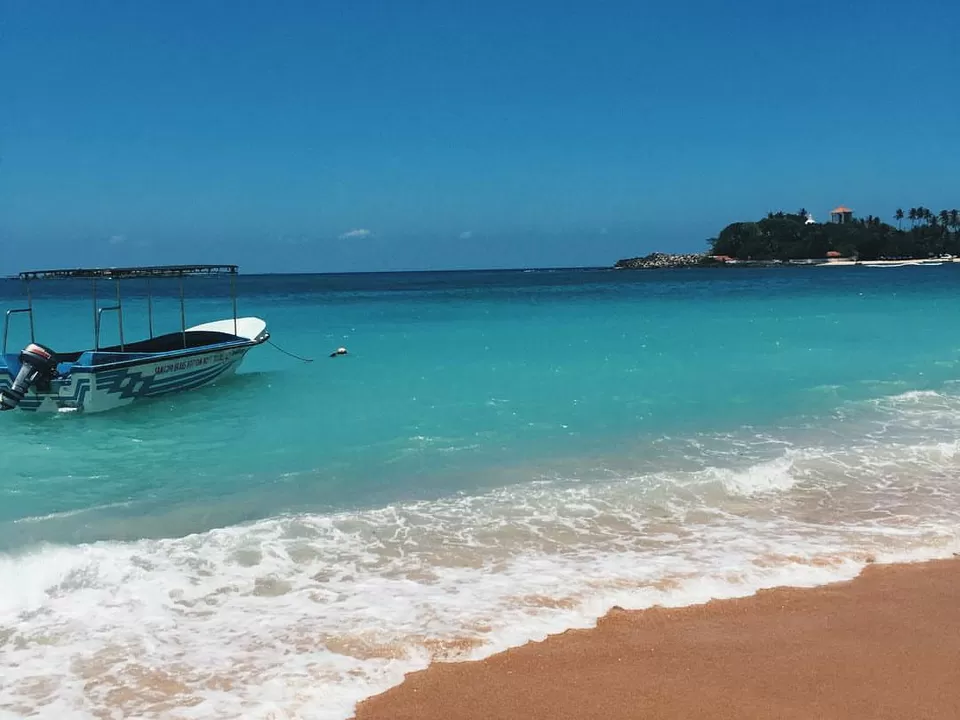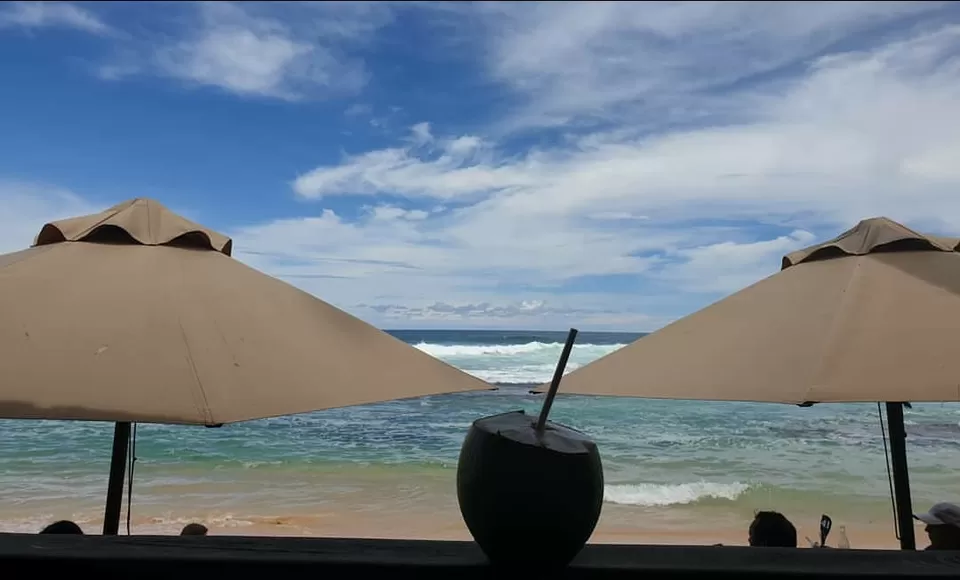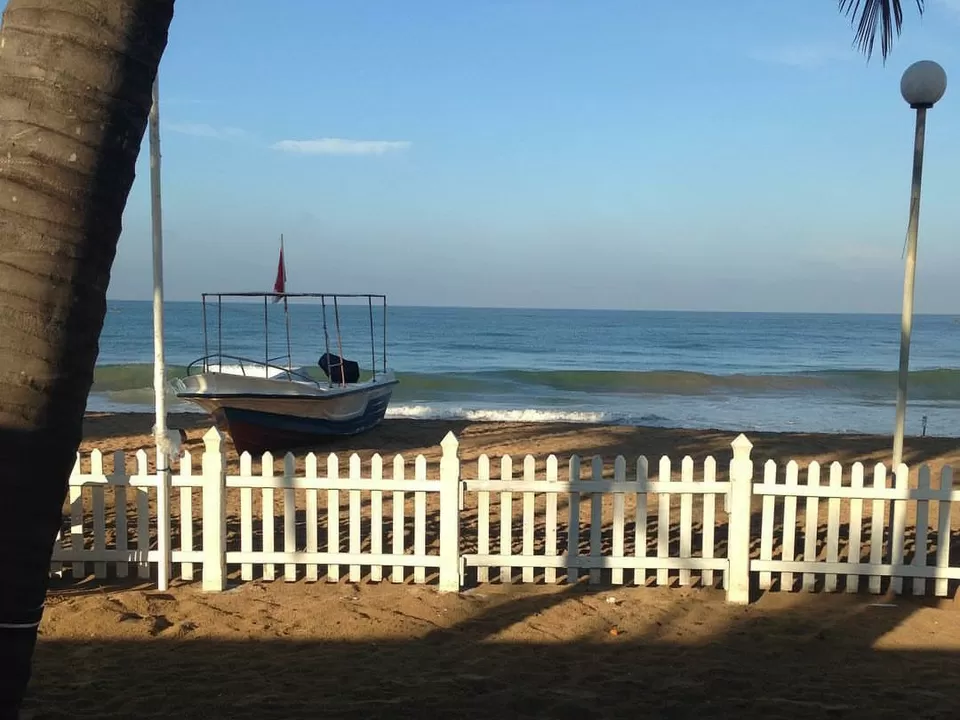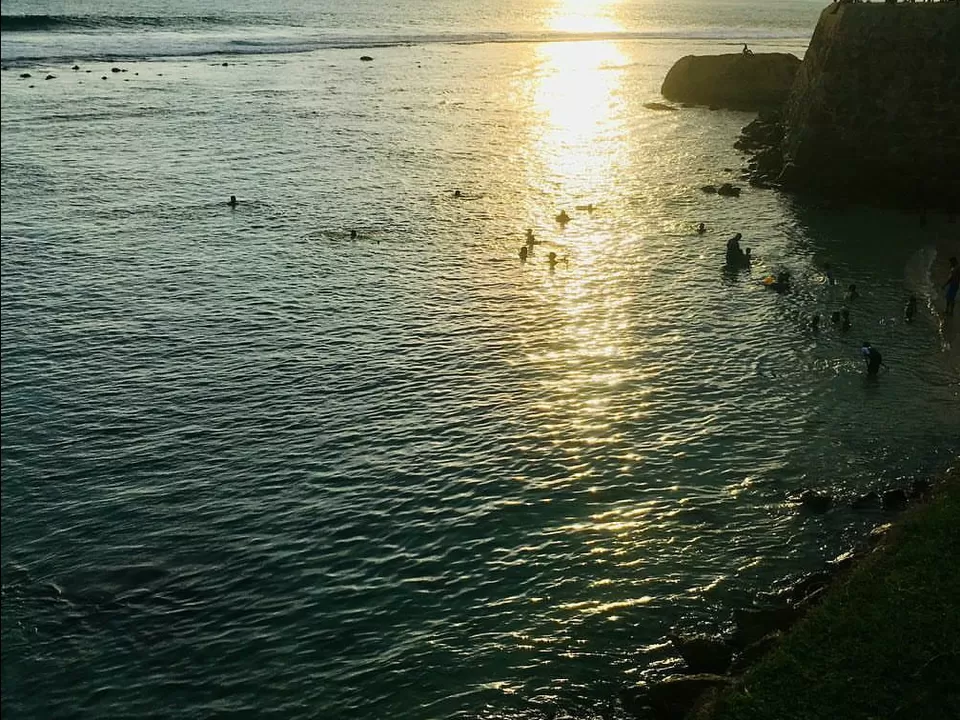 The next day it was time for me to head back home, I felt bad leaving but really enjoyed my short trip. But I really enjoyed this trip and will never forget this trip.