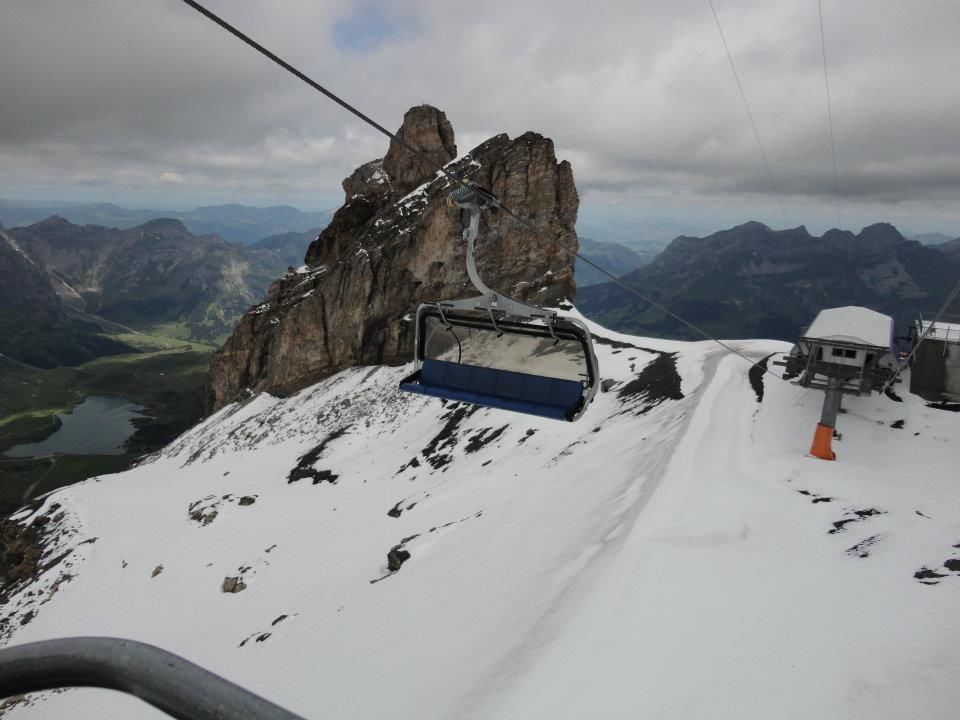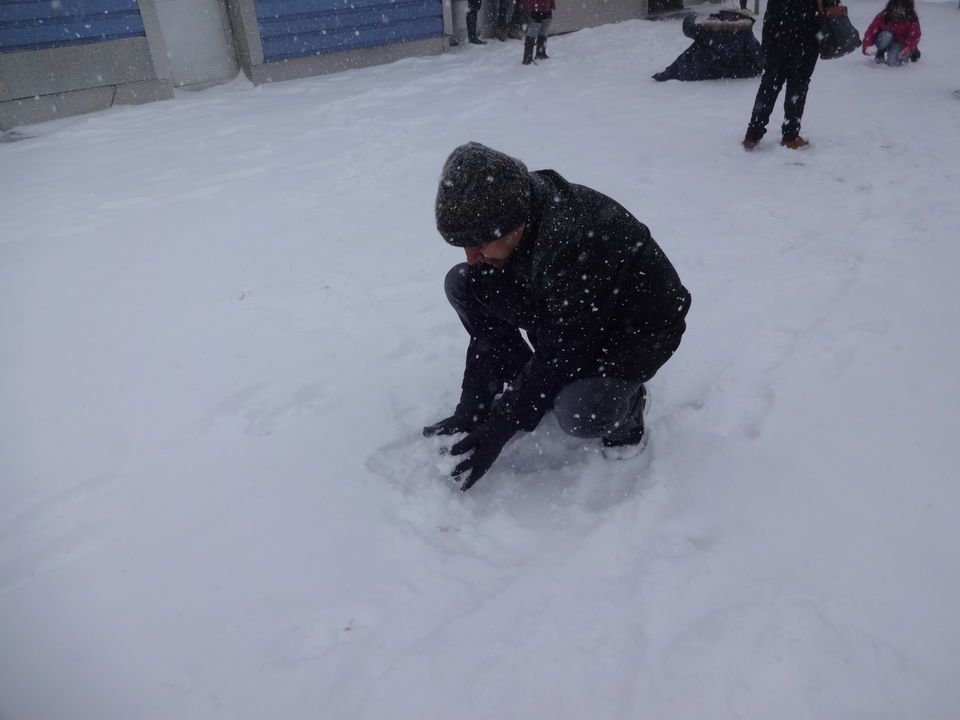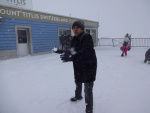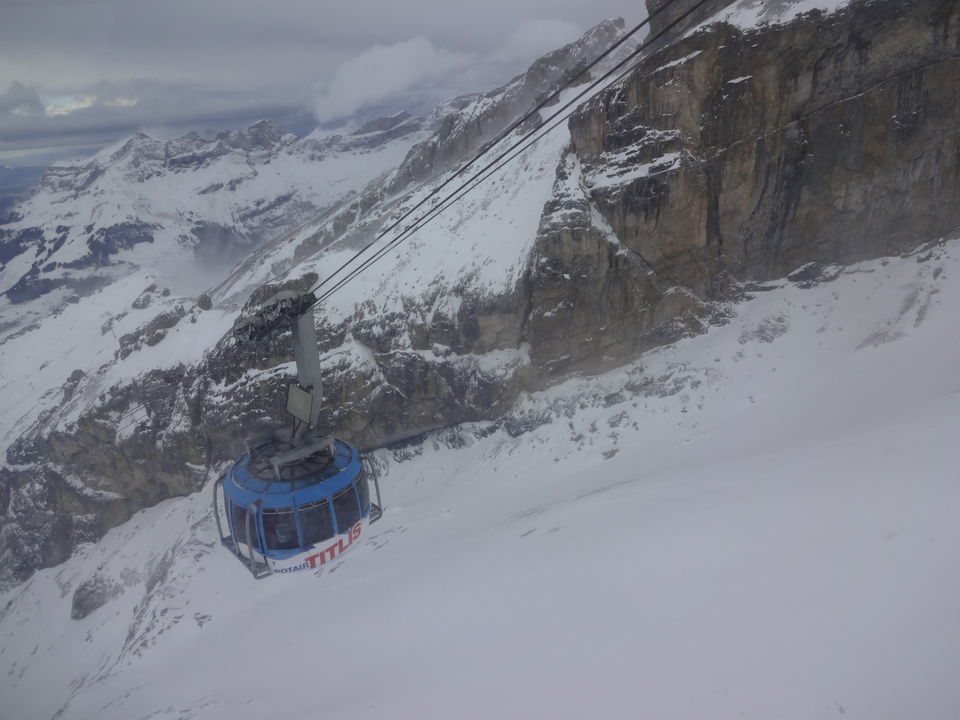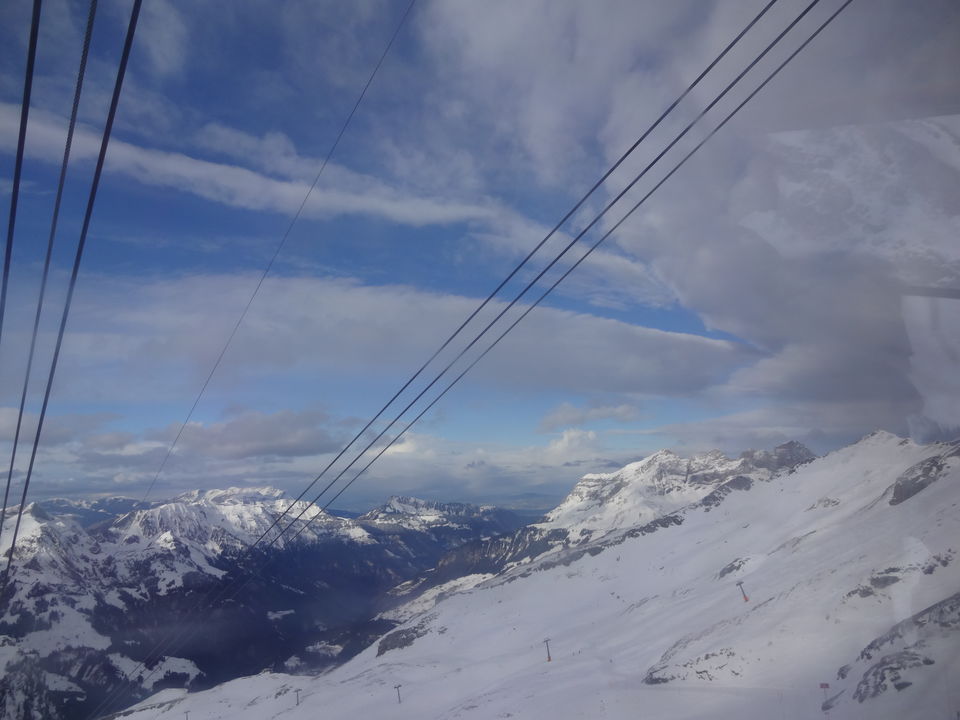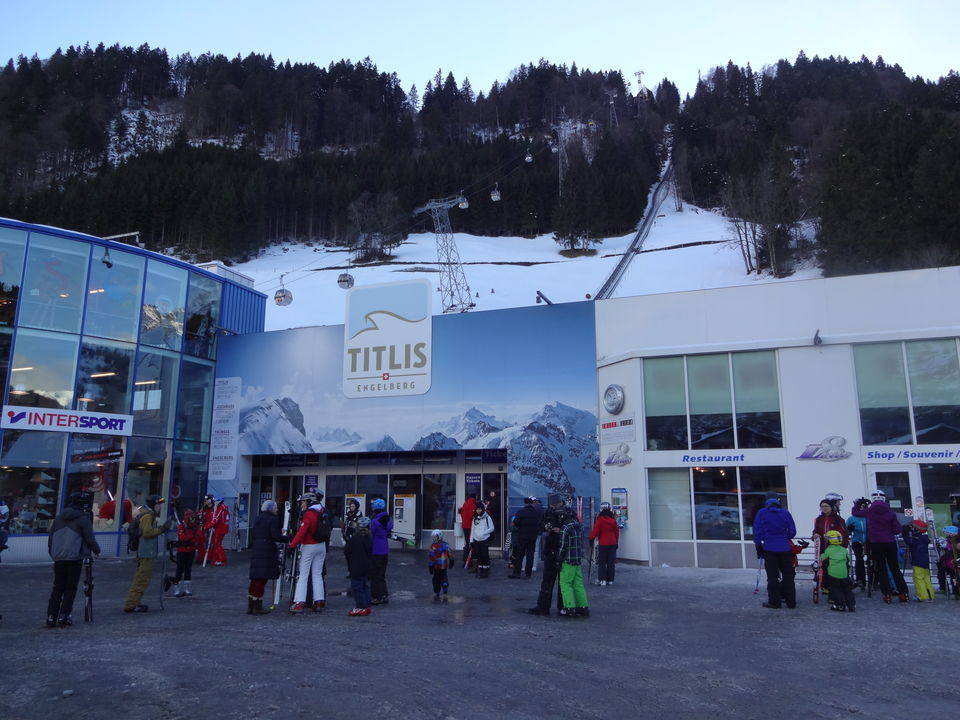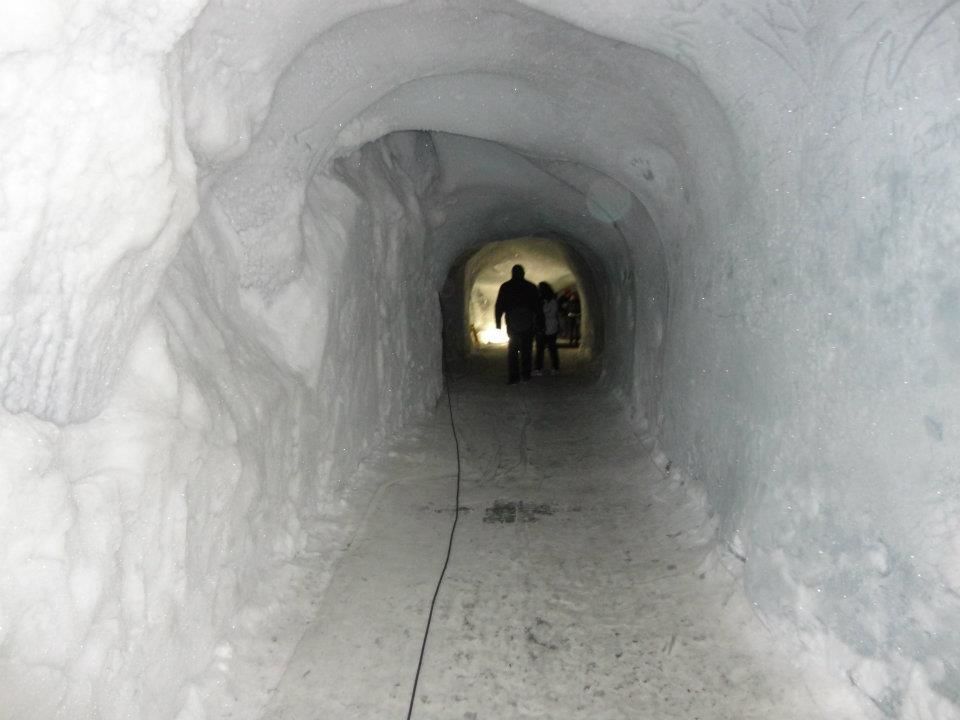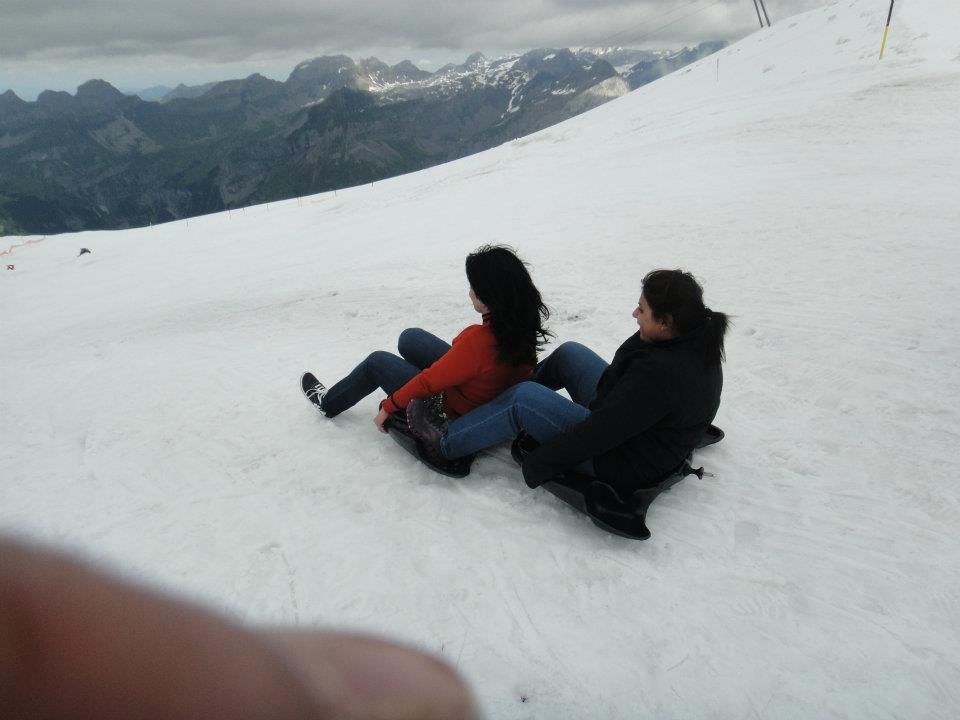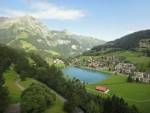 Imagine a landscape covered by nothing but white snow all around with many coniferous trees peeking out!!! Doesn't it sound like the stuff dreams are made of? Well, Mt Titlis is indeed like that dreamy other world into which Lucy steps from the wardrobe in Chronicles of Narnia. All one can see is snowflakes snowflakes snowflakes…and some more …I have been to this place twice and was fortunate to make my visit at 2 different times of the year. What I came to realize as I looked at the enchanting pictures of the 2 visits through my lens was a simple truth – that there is no better artist than Mother Nature herself!! During my summer visit, I was stunned to see the beauty and thought nothing could be more beautiful than this. But I was wrong! When I saw the same place during the winters, I felt nothing can be more beautiful than this. So I can assure you that this place is heaven throughout the year!! 
 As mentioned earlier, the journey is broken into 3 parts. The 1st cable car goes till  Gerschnialp, which is at 1,262 meters. To reach the higher slopes, one can continue in the same cable car (part 2 of the journey) to Trubsee, which is located at 1,800 meters.The slopes are fairly steep, and provide a combination of cruising and carving runs.At Trubsee, there is a change of cable car that takes you to Stand, which is at 2,428 meters. The final gondola, called Rotair, is one of a kind. It's the world's first rotating gondola – as you're moving upward, the entire floor slowly rotates in a circle, giving you a 360 degree view. This slopes are teeming with advanced skiiers who know exactly what they are doing. Rotair is the final ride (part 3 of the journey) before you reach Mt Titilis.
For people like us with zilch knowledge of skiing, there are other activities too. At a height of 10,000 m, an ice cave has been created where you can walk through a tunnel with the walls of the cave being made of ice! Make sure you follow the signboard that says "Mind your Step"! One mistake and there you go..swoooooosh! There were many ice sculptures but not great to look at. Once done with the ice cave (did not find it very interesting), the actual fun was out in the snow. This is where one feels truly liberated and it is good to see people all around you having fun too! You could make your own snowman – if you can withstand the wind of course! Else make your own snowballs and get geared up for snowball fight. 
Another highlight of the day was the Ice Flyer. It is one of a kind of an experience and must not be missed! People are sitting in the flyer with their legs hanging out and it moves to the highest peak from where one can see a big canvas of snow below, accompanied by a heady rush of adrenaline. It was not easy in the freezing weather but I could still get a picture of the ice flyer on the other side. The excitement does not stop after the ice flyer. Once at the highest peak, there is a snow park with many rides – one notable ride being ice sledging where two people sit on a sledge and are given a push from the back…and then you go through the slopes up and down enjoying every second of the ride. There are also options of ice tubing but catering more to younger  kids.Once you slope down, the authorities have made a very convenient escalator on the snow where you can pull your sledge back to the top. 
Overall a trip to Mt. Titlis is sure to be a fun filled day. I would strongly recommend that you plan one full day here, so that you can breathe in the beauty of the place at a leisurely pace. Also, the most optimal way to visit is by purchasing a Switzerland pass which allows you to travel for free till Engelberg and for the tickets to Titlis, you only pay 50% of the actual fare. There are restaurants on the top but very limited for vegetarians although you would find a vegetarian pizza for sure! In fact, on that note, let me also add that this is a very tourist friendly venue – there were signboards in languages from across the world (including Hindi and Chinese among others) to help the visitors!