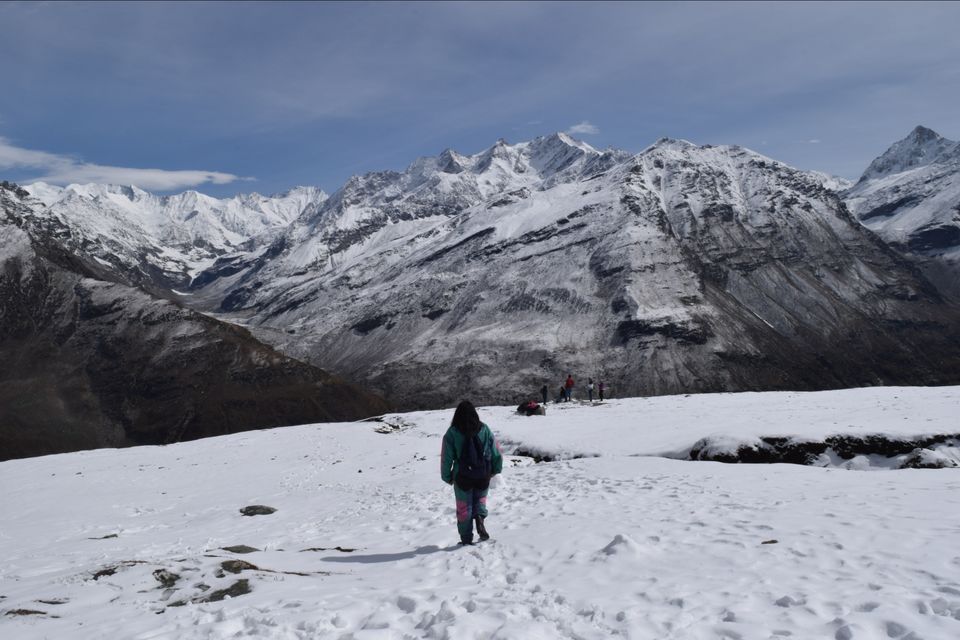 Rohtang means Piles of DeadBodies , and it is called so as many people have died trying to cross the pass .
I was visiting my friends in Delhi from Bangalore and while in the middle of conversation I found out that my friend and her sister are planning to go to Rohtang Pass during the Dusherra Long Weekend that was coming in next 2 days . I was taking a break for a week with nothing planned except sleeping the entire day .
And this is how it all started , we looked for volvo buses but no seats were available so we started looking for cabs .
The ticket to HRTC Volvo bus from delhi to manali cost you around 1700 pp and the cab from makemytrip was costing us 5 k , for 3 people it was almost same.
And it was the beginning of the most epic and spontaneous girls trip and to complete 2 things from my checklist of things to do before you turn 30
- Snow ✓
- Mountain wali Maggie ✓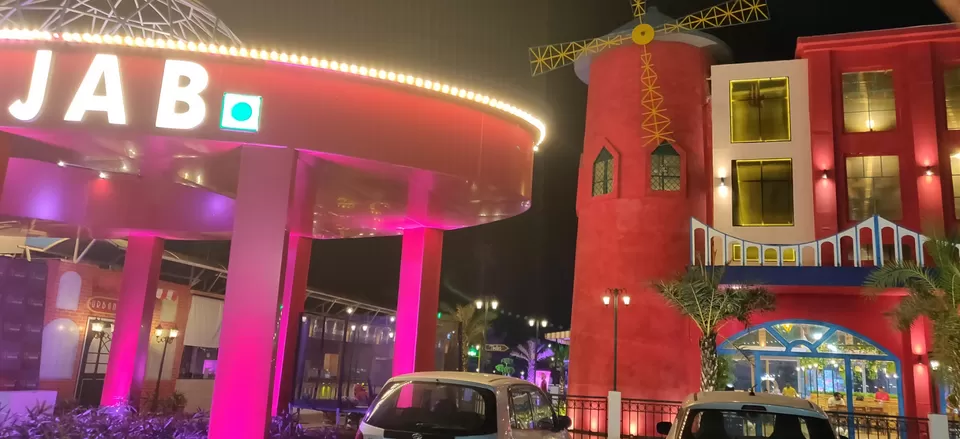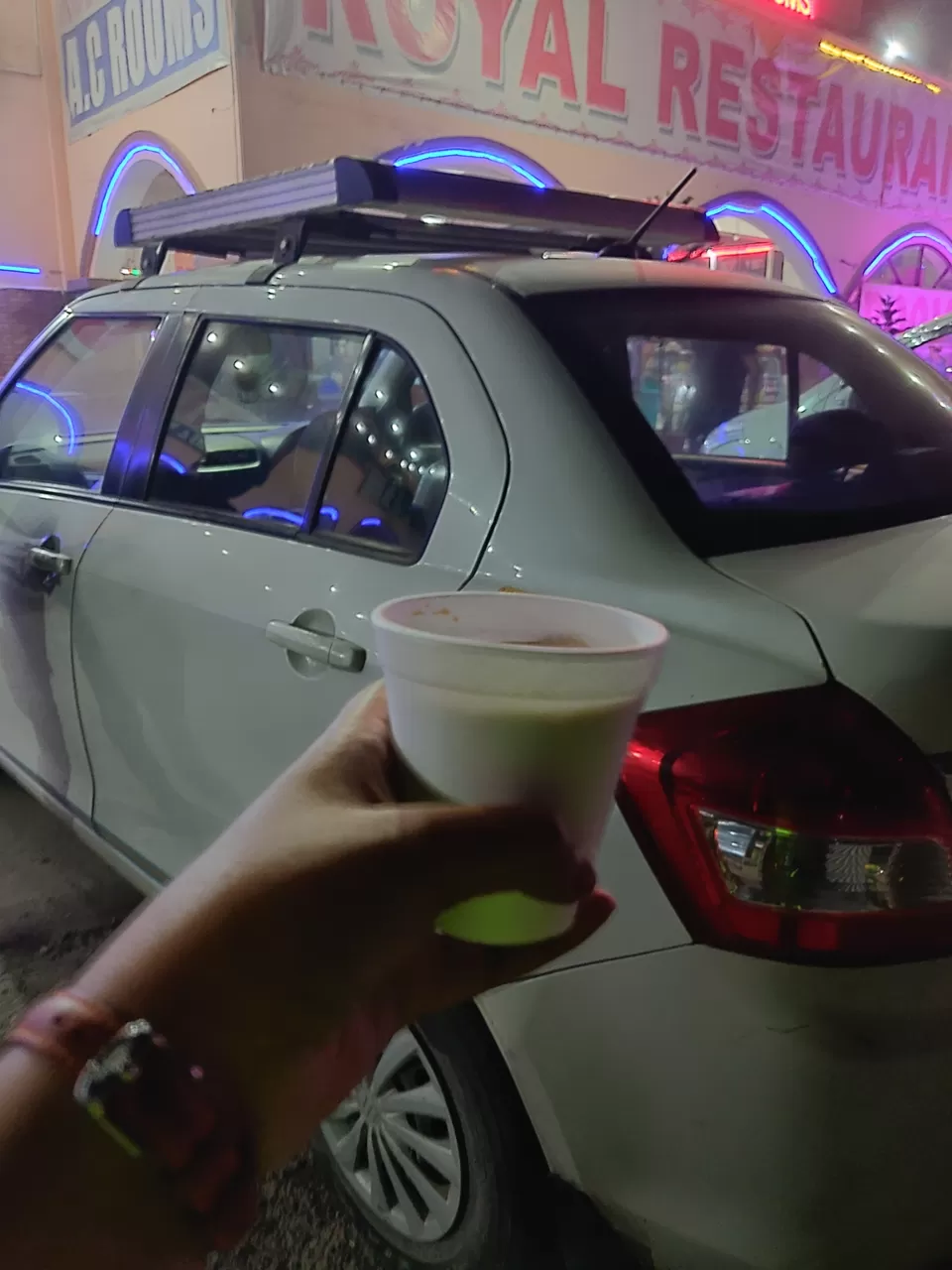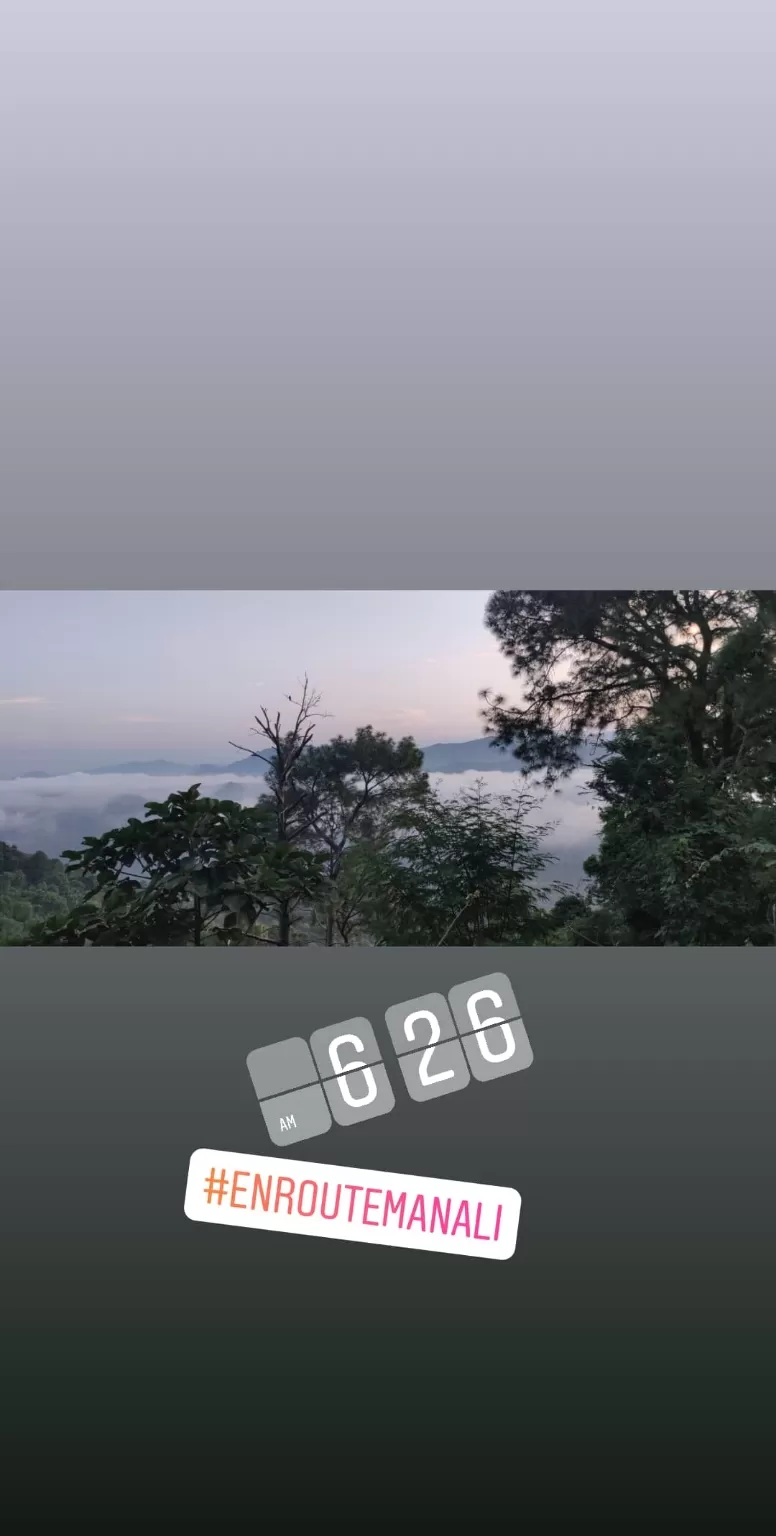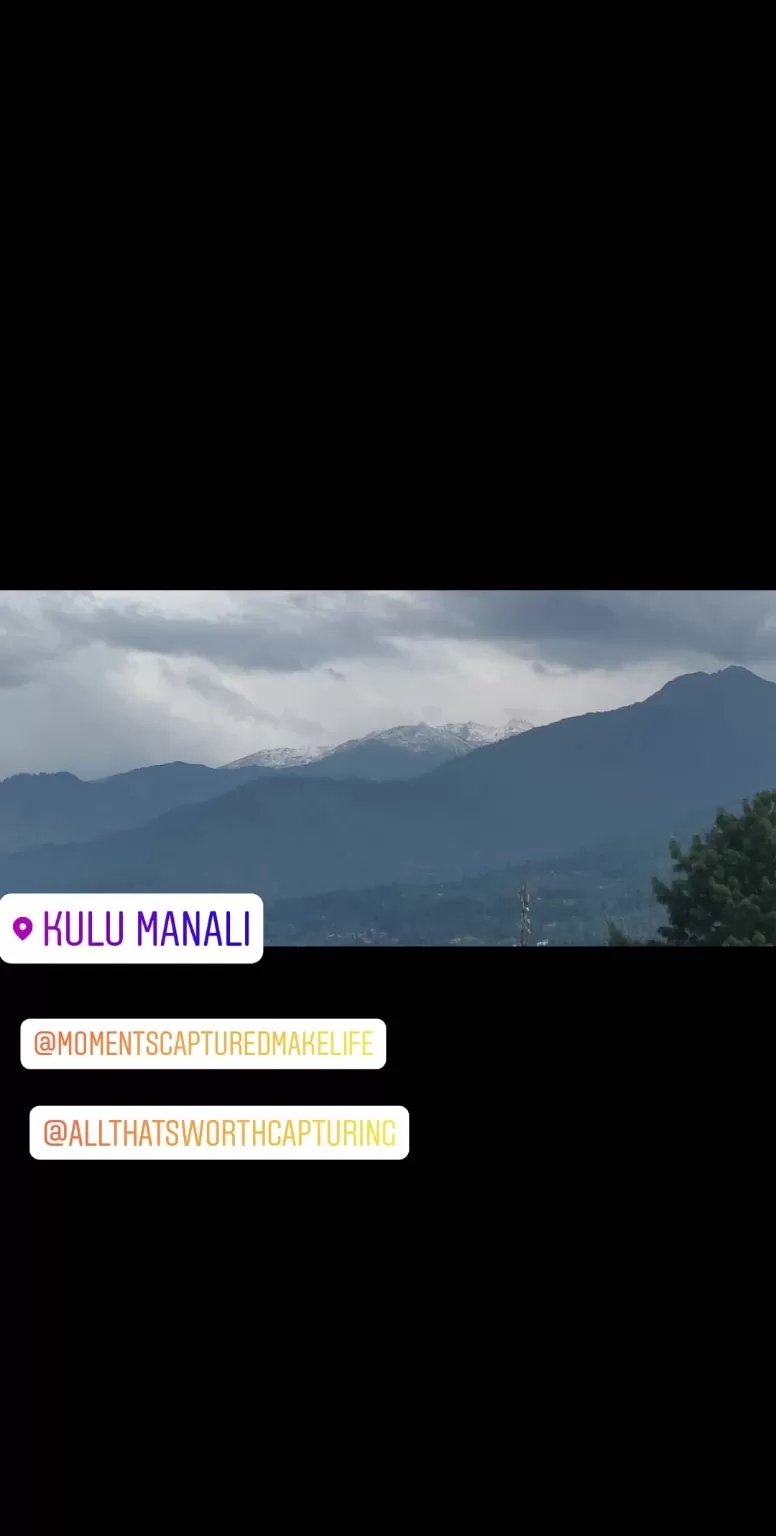 We booked the cab from MakeMyTrip and they provided a very good service . Started from delhi at around 10 pm , made dinner stop at murthal . A tea stop after Chandigarh and a breakfast stop after Mandi .
The Roads are really good till Mandi after which the hills start and it is not same as the 3 lane highway . We had some of the most amazing views .The best part comes after kullu where the road is next to the beas river and you start seeing the snow capped mountains . After which all the tiredness of this 16 hour journey started to go away .
We reached Manali after 16 hours around 2 pm . If you don't stop for absorbing the views , you can make it to manali in 14 hours .
We got only 1 way cab as we were able to get return tickets for the Volvo bus .
We left our cab at Manali Bus Stand as we wanted to check the Rohtang Pass availability.
For Rohtang pass there is a permit to enter , if its your own car you can get it online and if you are like us , there are many options available when you come to the Manali Bus Stand .
We went straight to a descent looking travel booking shop and booked us an alto for 1800 rs for next day morning .
After that we went straight to our resort
The Resort was a little away from Manali like 6-7 Km , and it was on Rohtang Pass Road next to the Beas River Point . By the time we reached Resort it started raining , we checked in and had the most amazing tea.
Manali have some of the best food and cafe , as being popular among foreign and indian tourist
We had light snack and coffee here
We went back to resort which hosts a bonfire and DJ every night . It was a really fun night with uno and lot of dancing .
PS - it was freezing ,as it had been Snowing up in the all the surrounding mountains for last 3 days and raining in manali .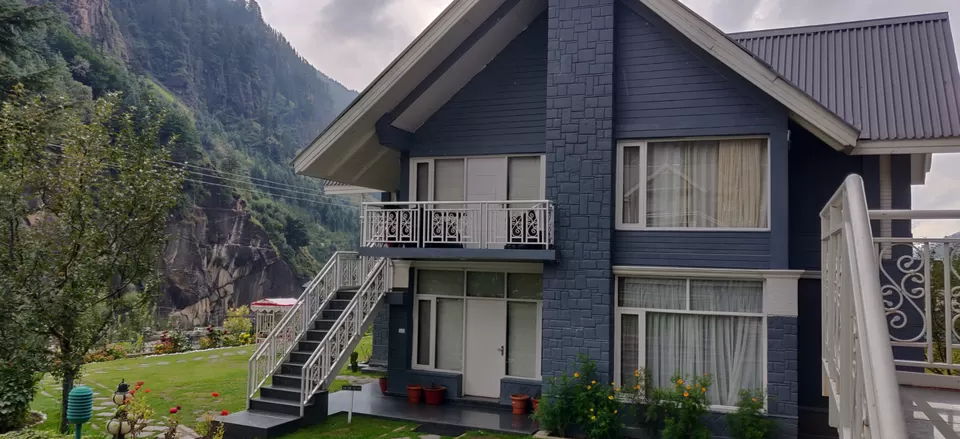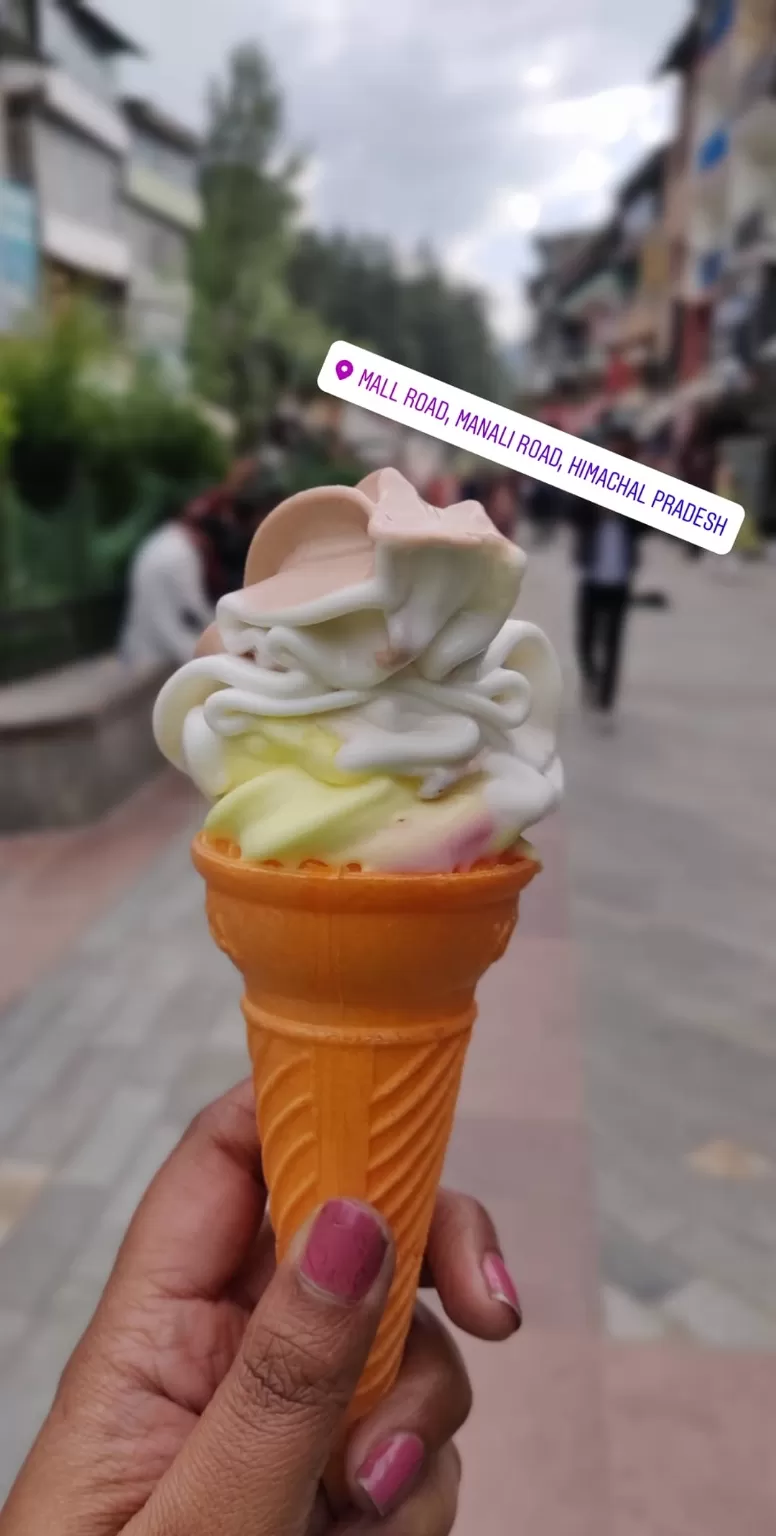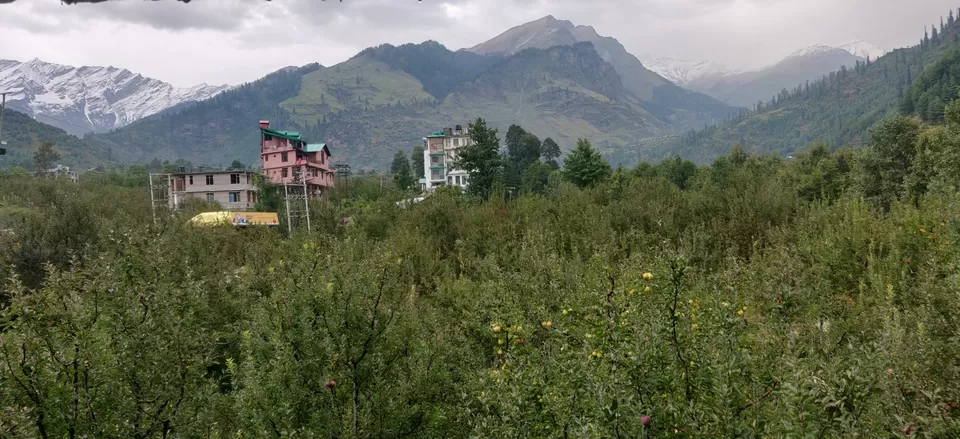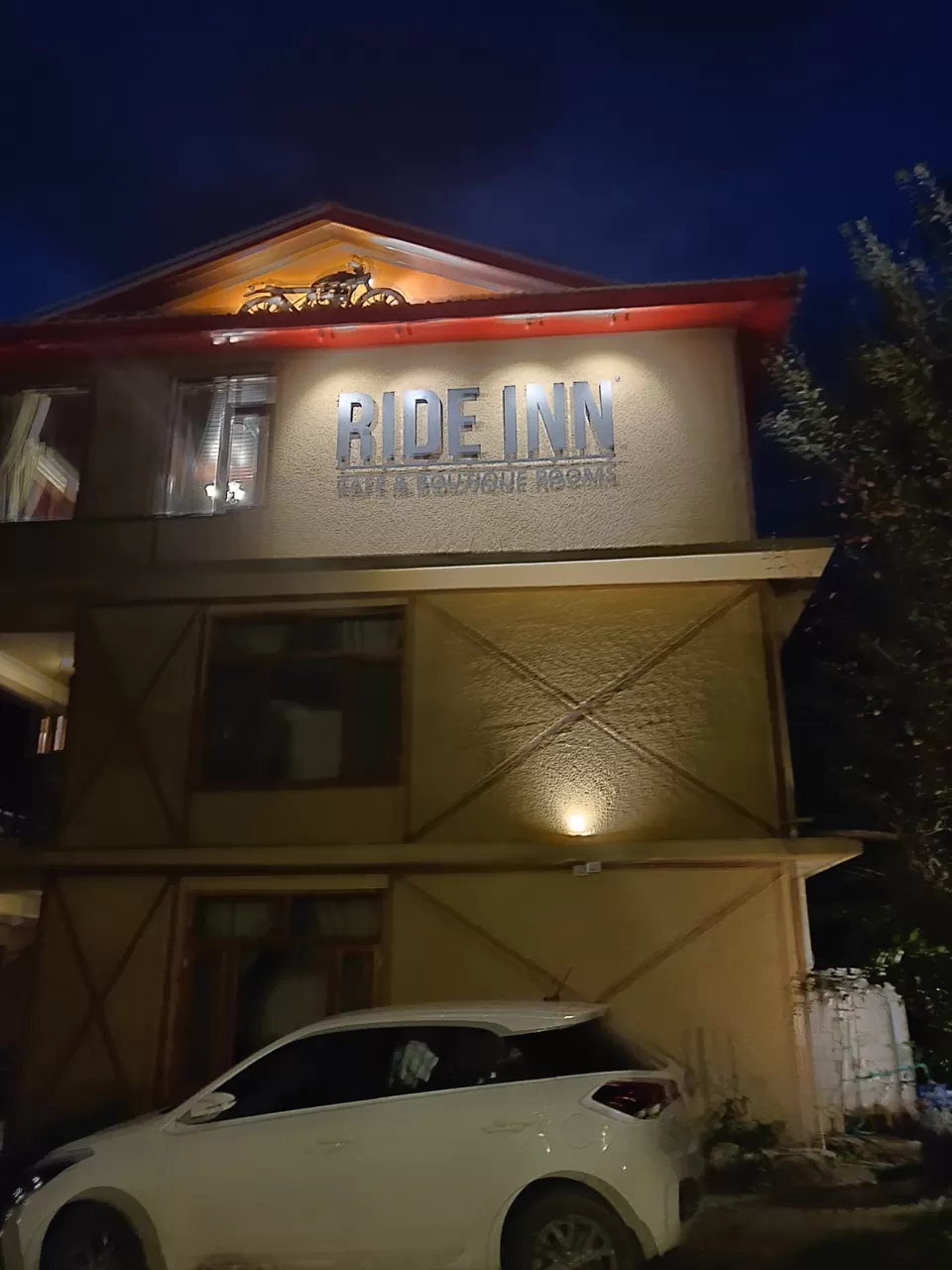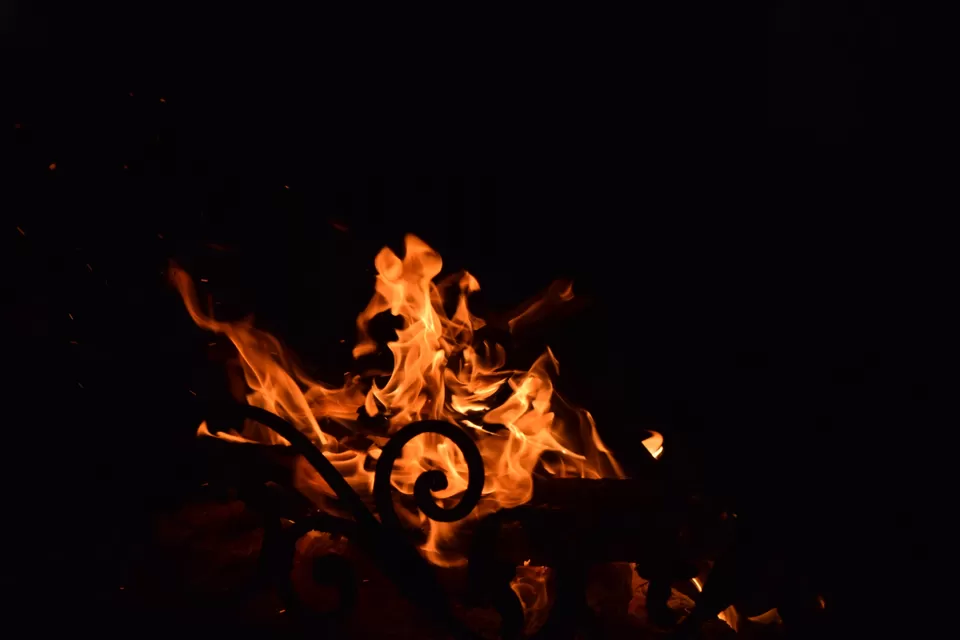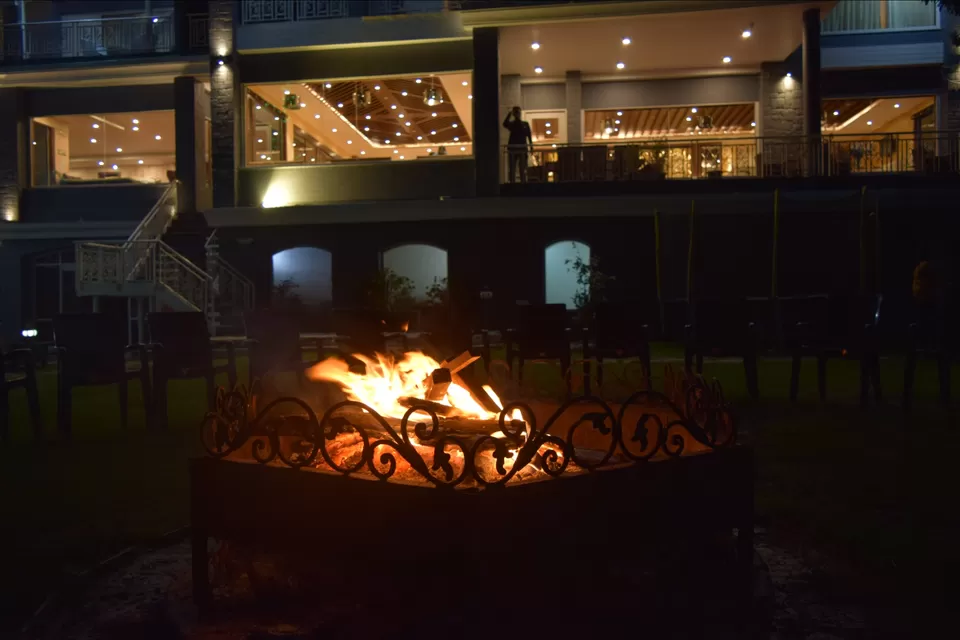 I woke up the most excited as this was the first time I was going to see and touch snow .
We had a really amazing breakfast in the resort and our drive / guide had come before time .
We started at 8:00 am , it is advised to start early to avoid traffic and enjoy the most .
First stop was to get the snow boots and overalls which costs 250 rs on rent .
Rohtang is 51 Km from Manali and 13000ft above . As we started early we reached in 2 hours .
These 2 hours was one of the best rides ever , everywhere you turn your head you see snow or waterfall .
The only thing we couldn't get to see is the very famous snow walls in rohtang pass that you get see in many Bollywood movies like Jab We Met . For that plan trip in April when Rohtang open again for tourist after winter.
We enjoyed our time in snow , visited a temple , the famous Rohtang Pass slate and waterfalls
There are lot of eating joints up there , don't miss the Himachali rajma chawal and offcourse mountains staple food Maggie
We started to get down around 1:30 pm and got stuck in traffic as they were maintaining roads for the upcoming heavy snow time .
We reached back to manali at 4 pm and we directly went to hadimba devi temple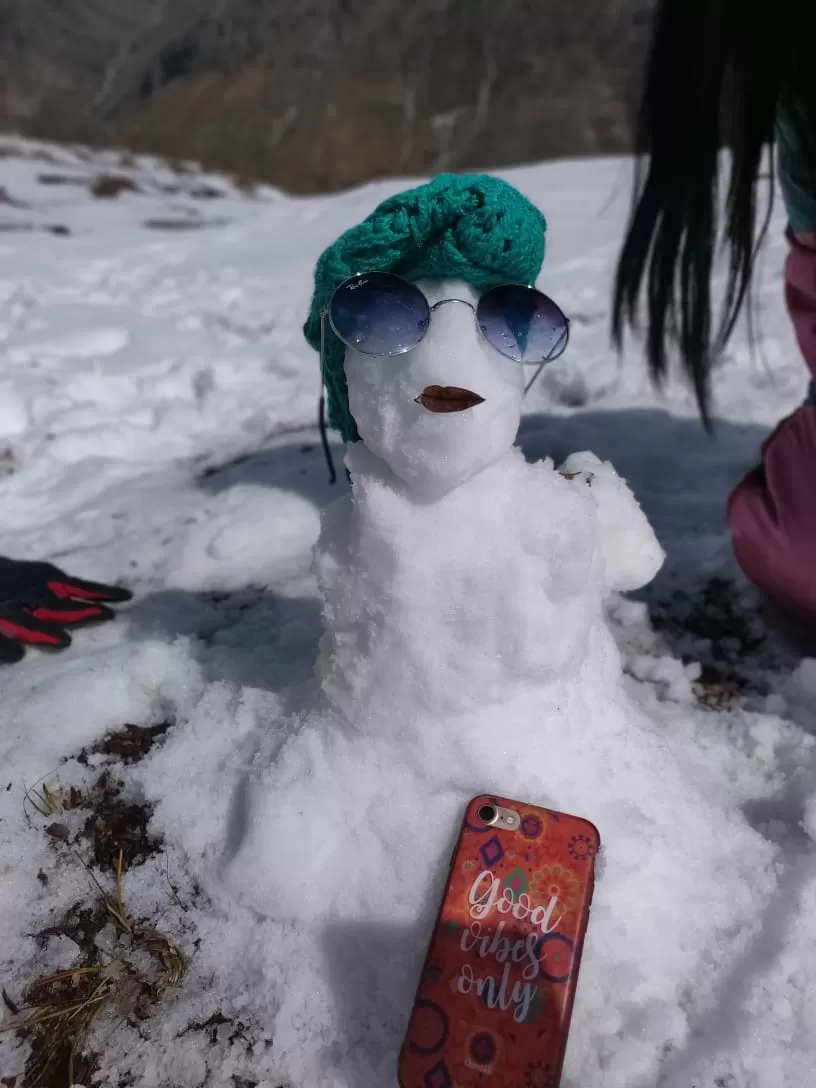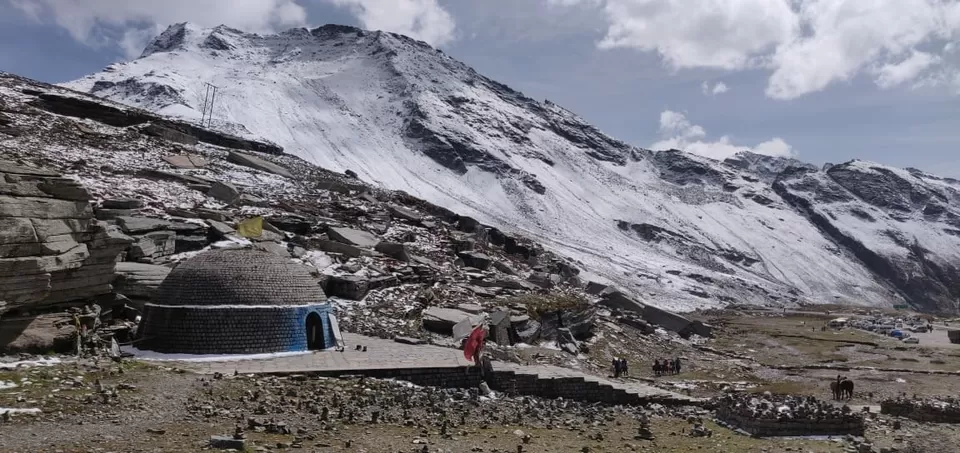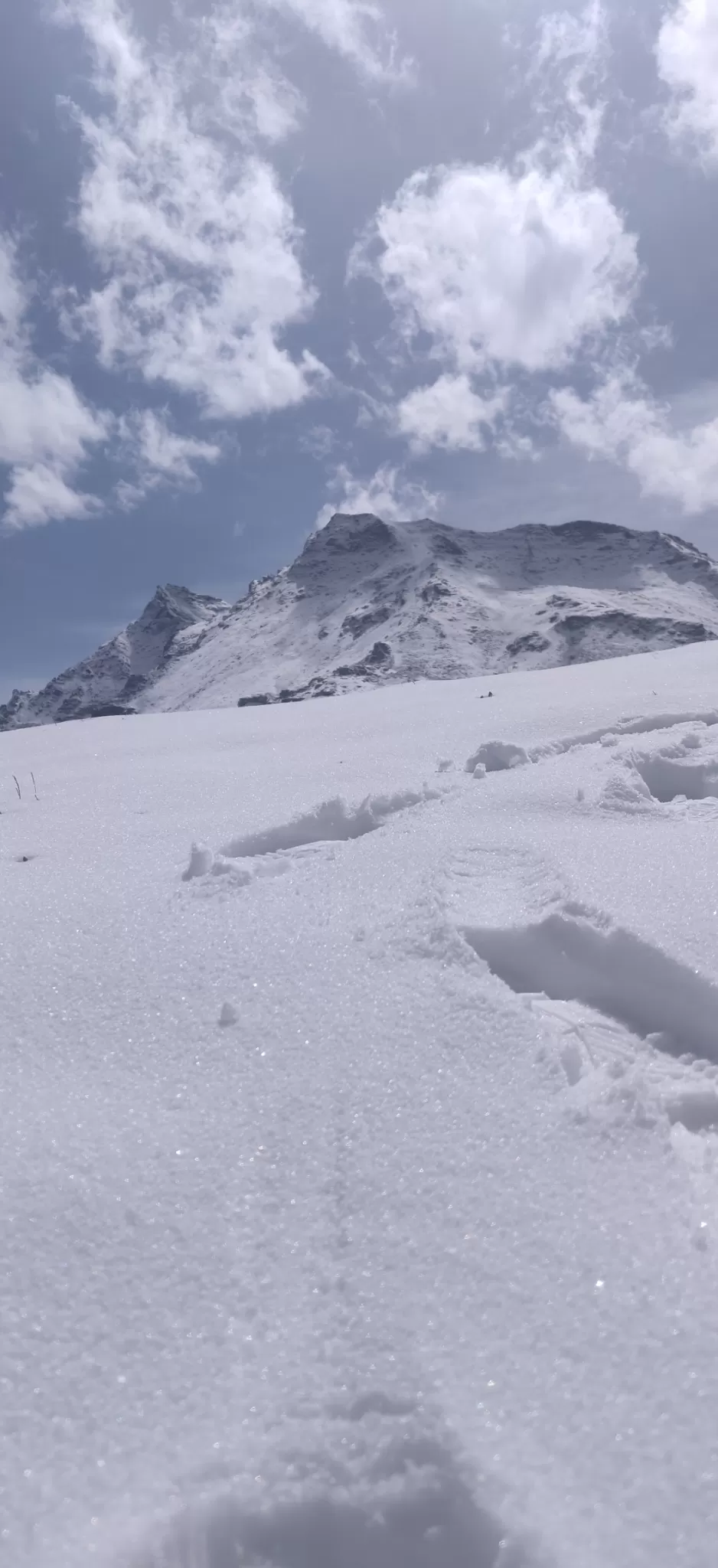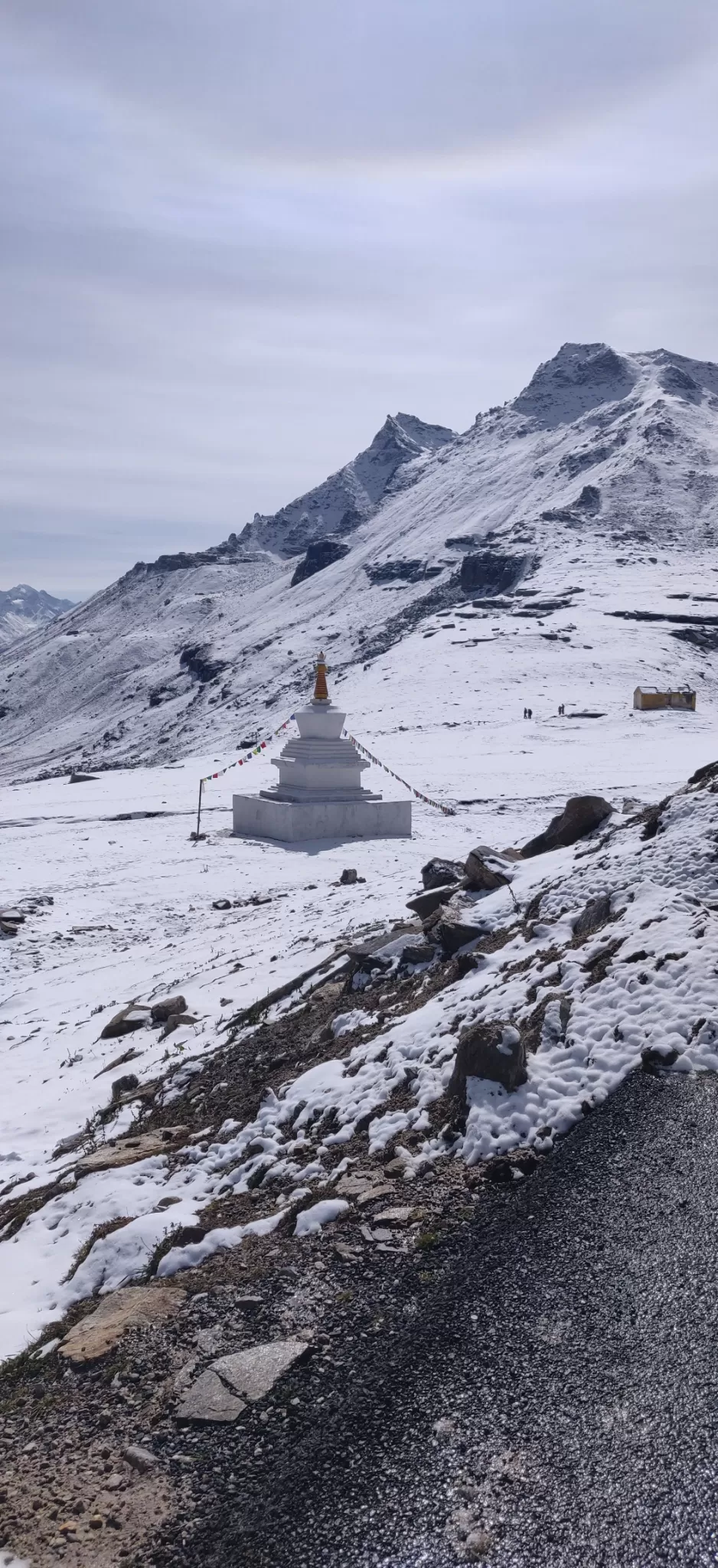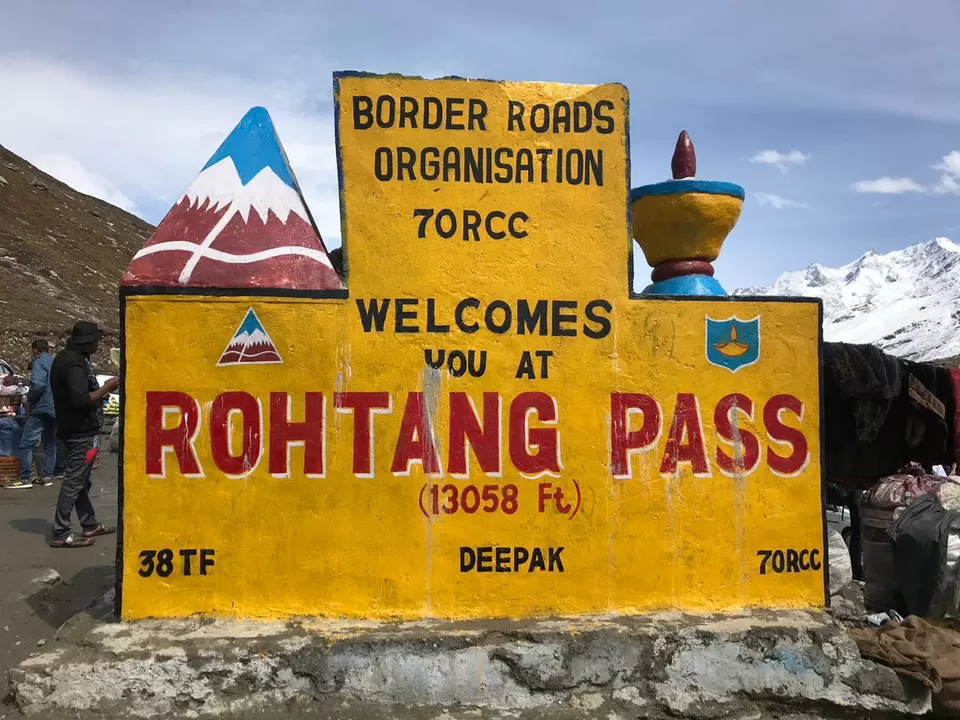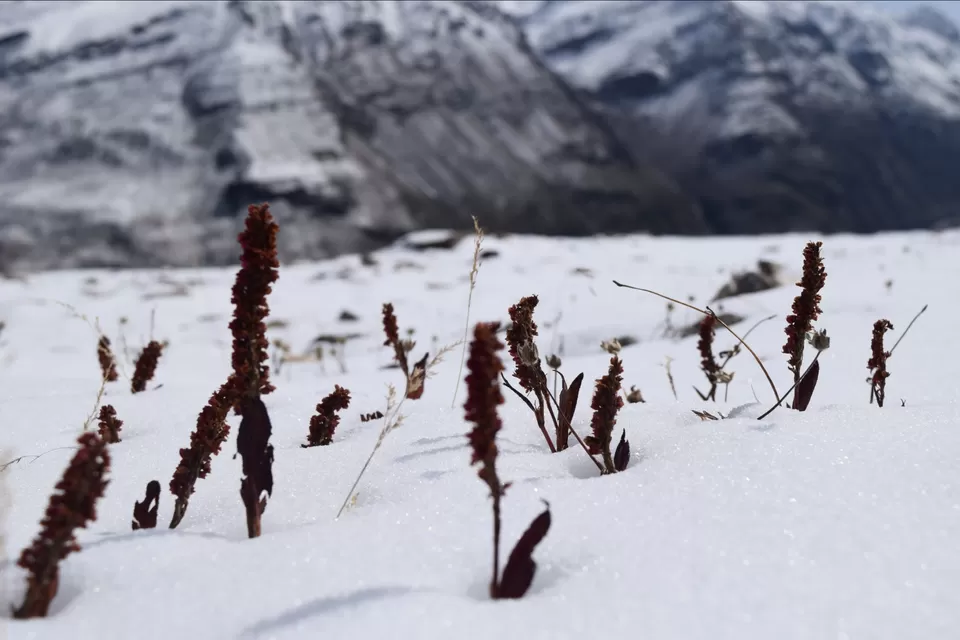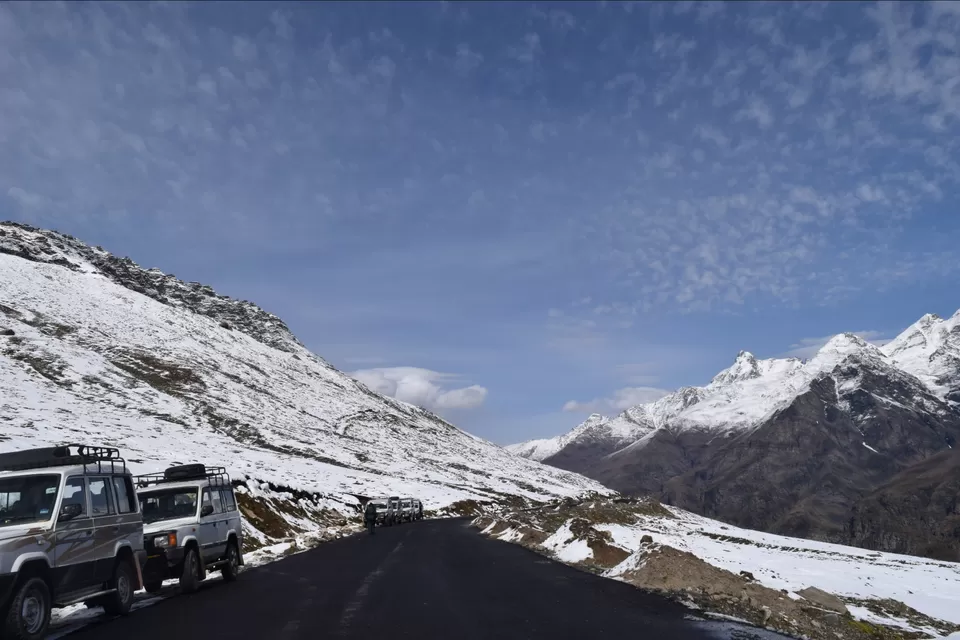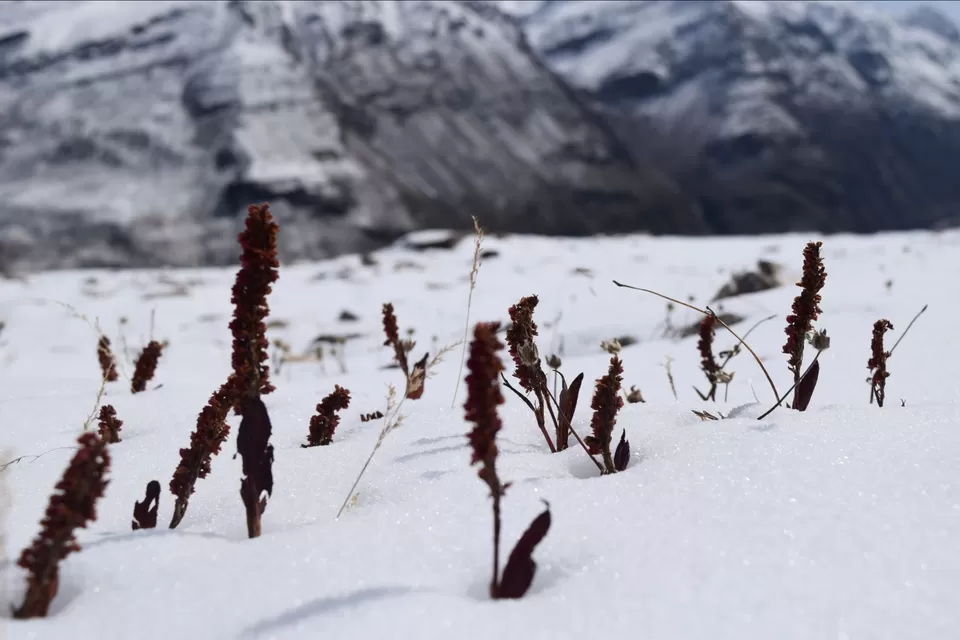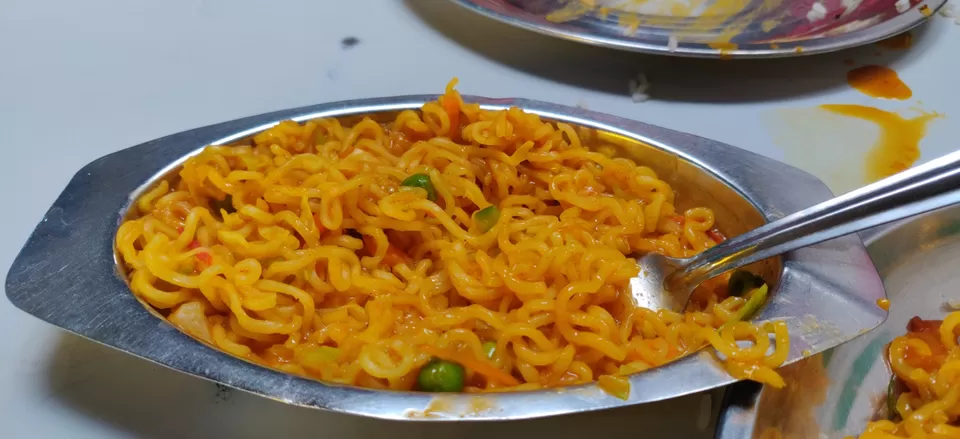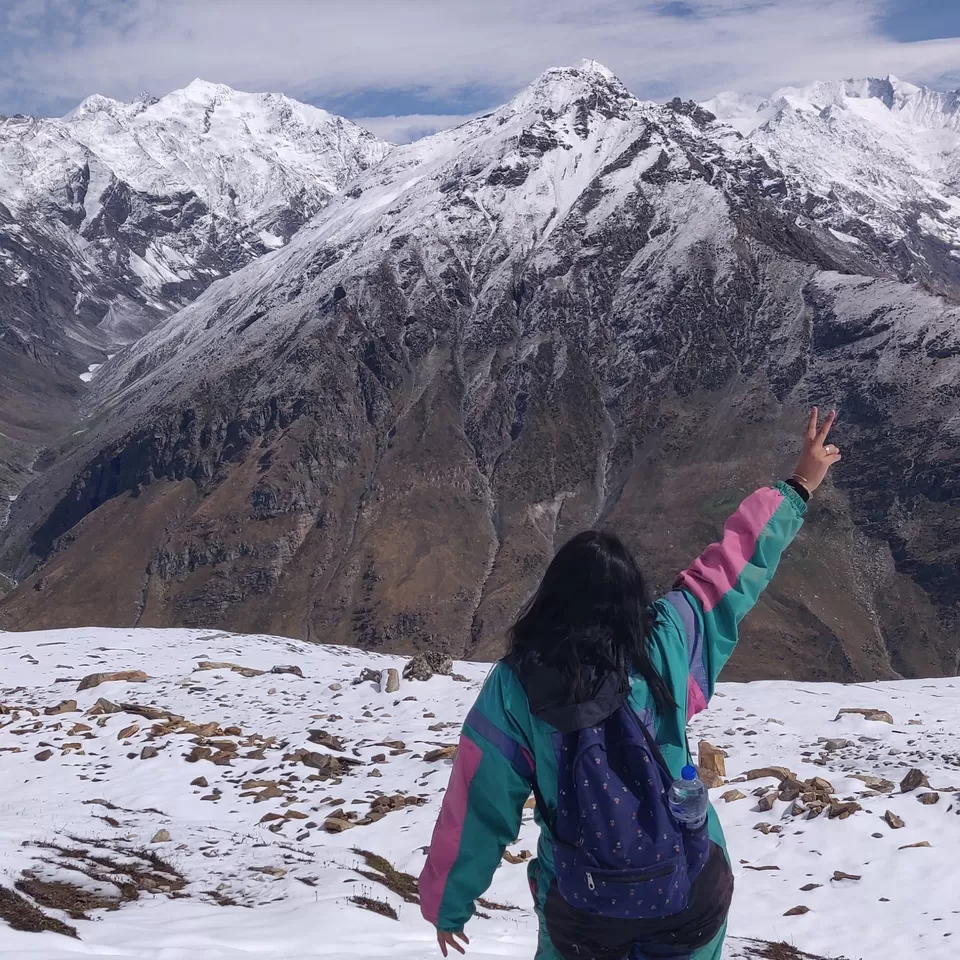 We spent some time there and started for our next food stop which was on the road thay connects the temple and manali mall road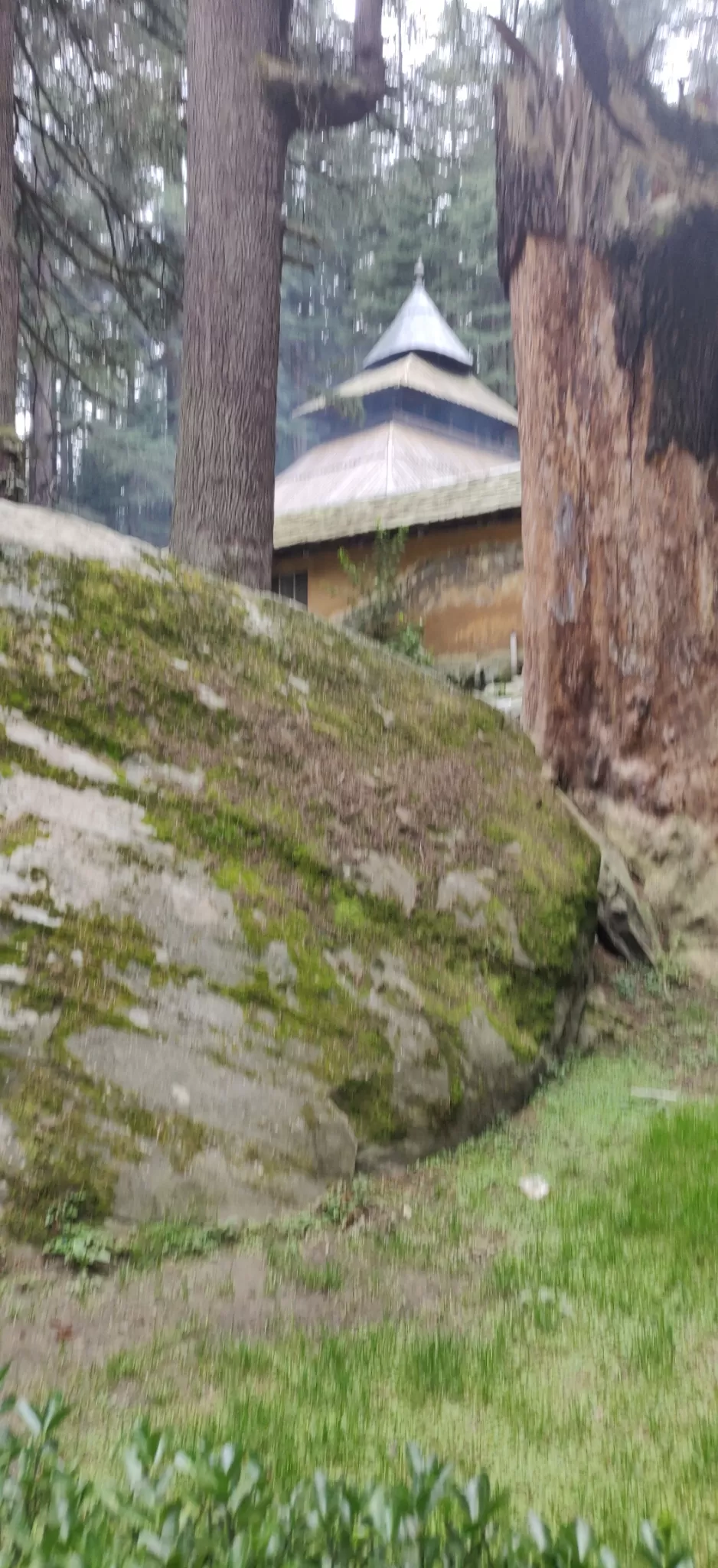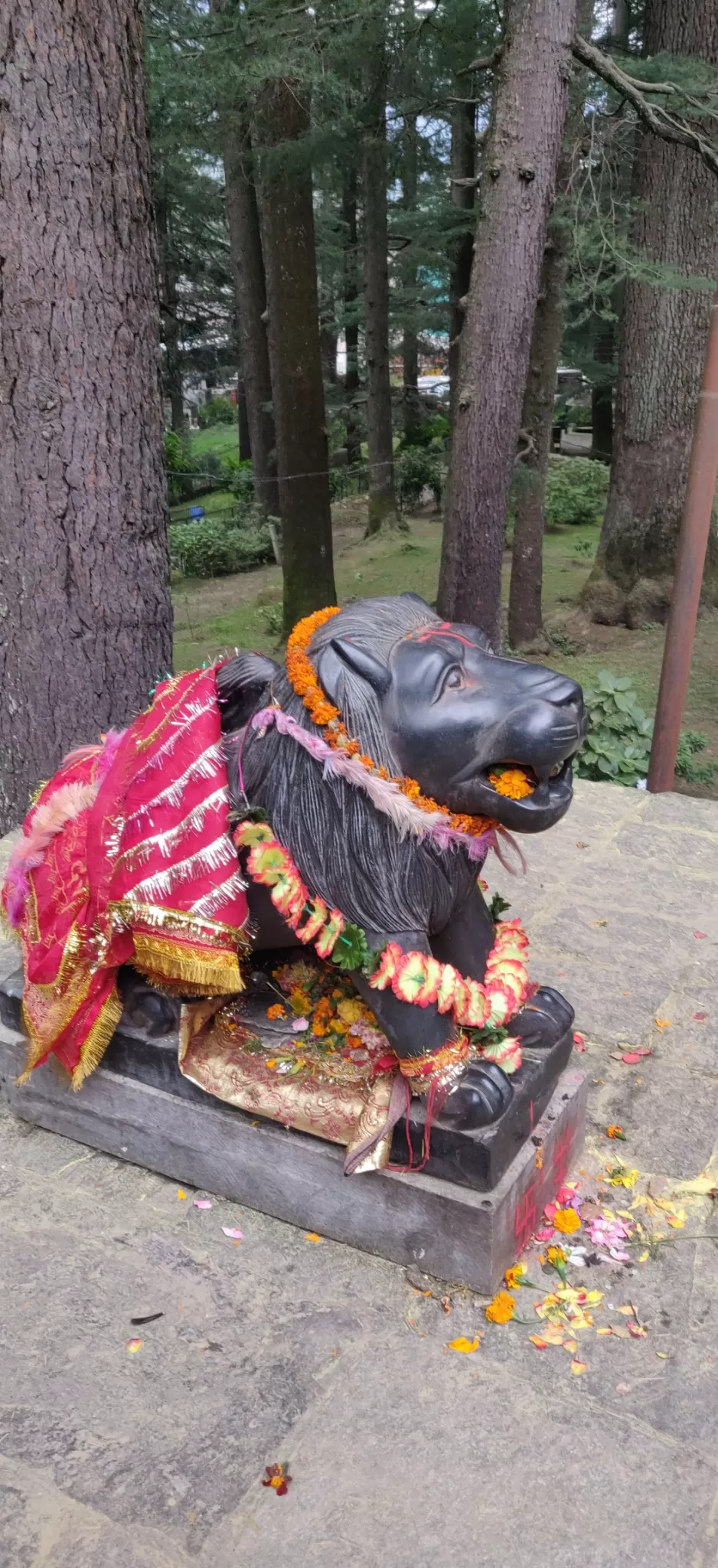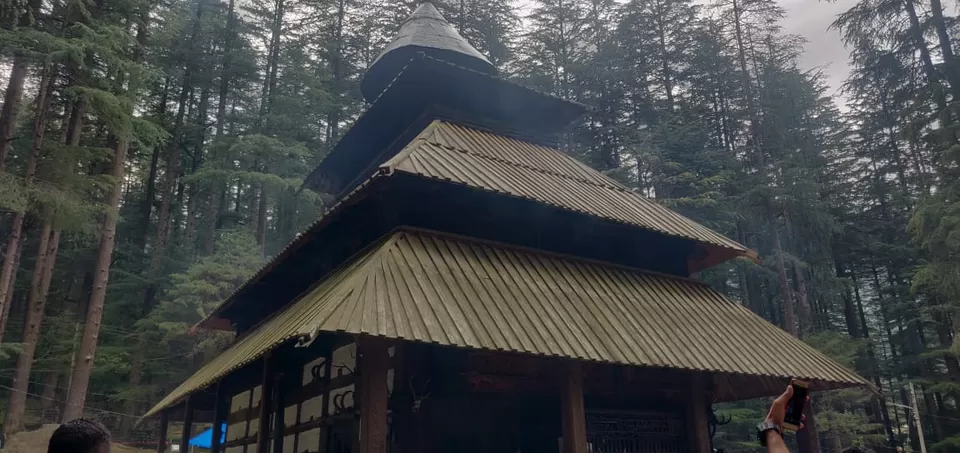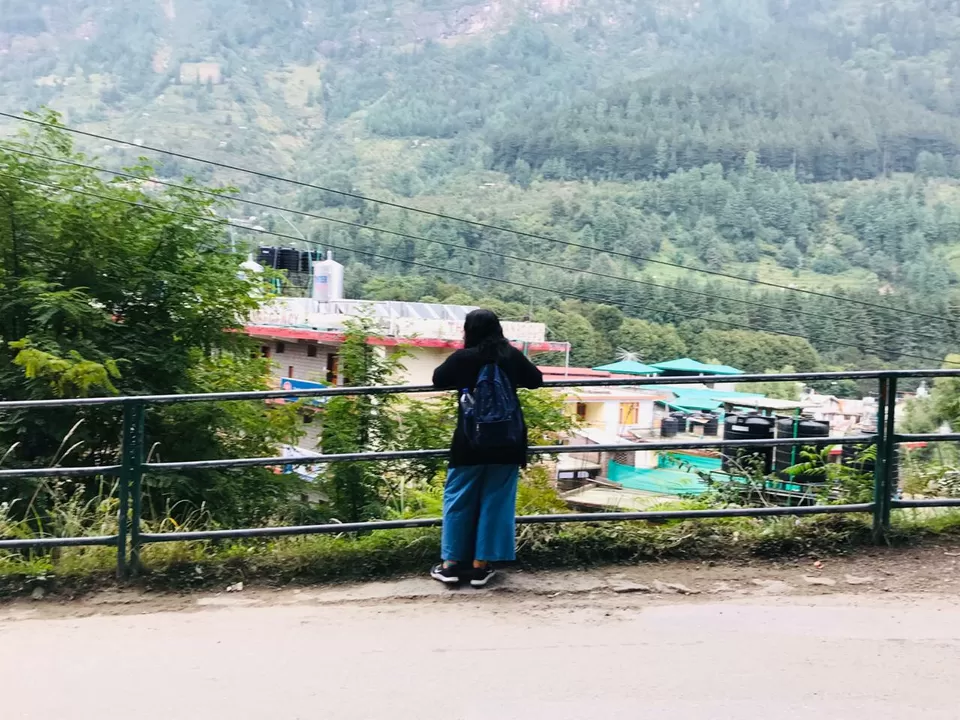 We had one of the best woodfired pizza there and hot hot coffee . The service though is a little slow .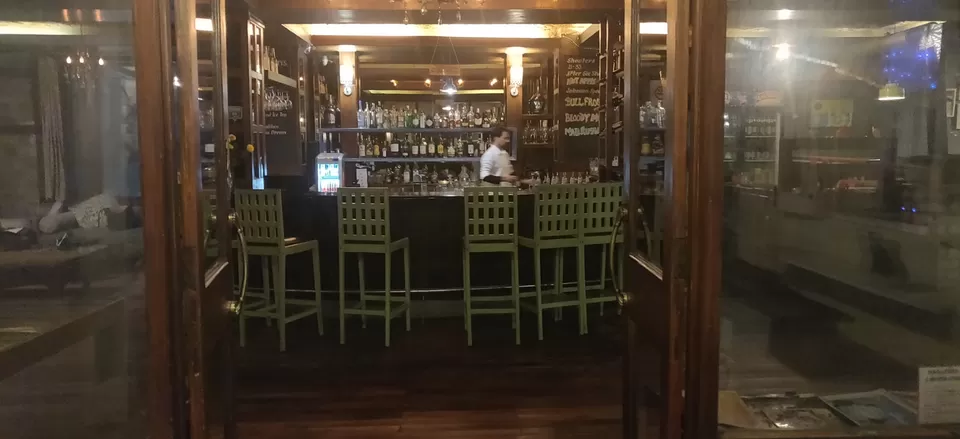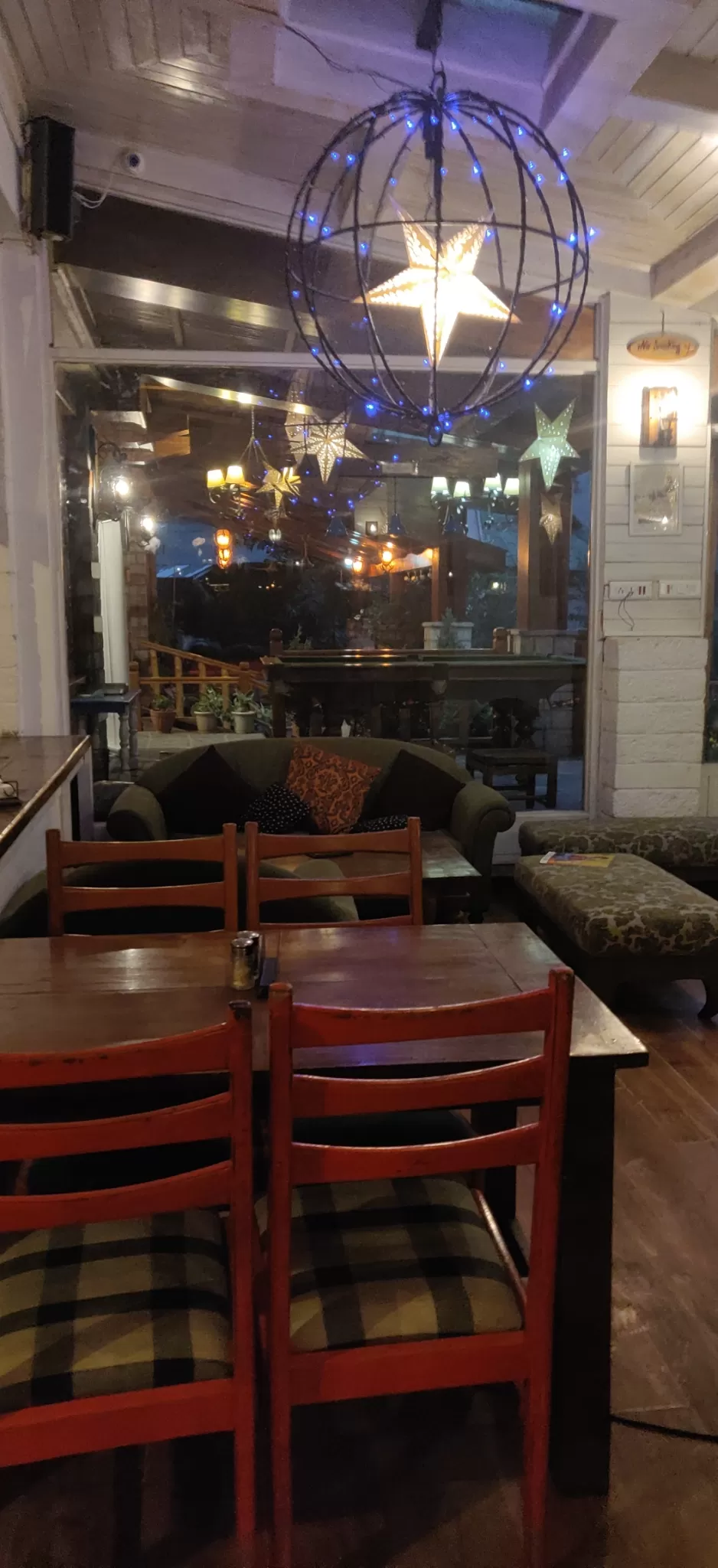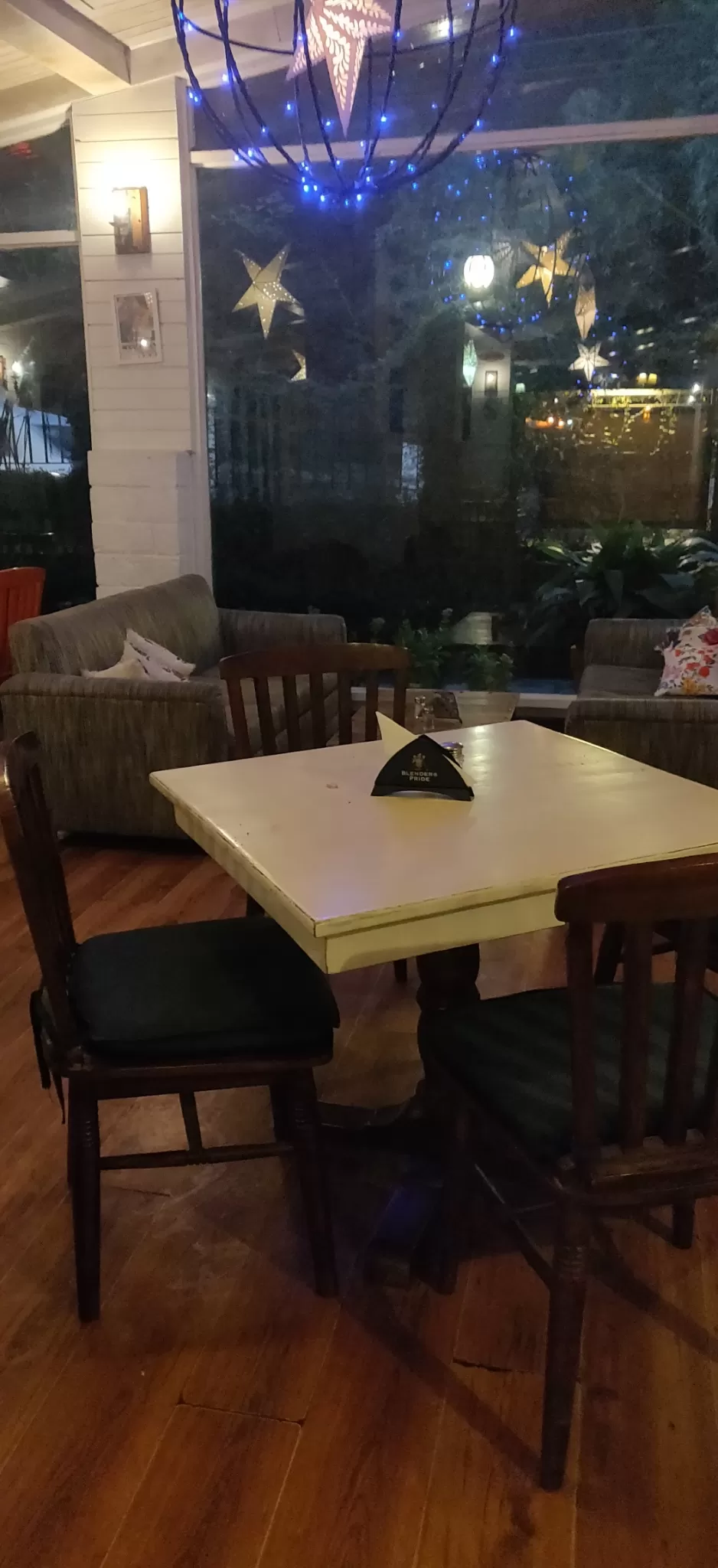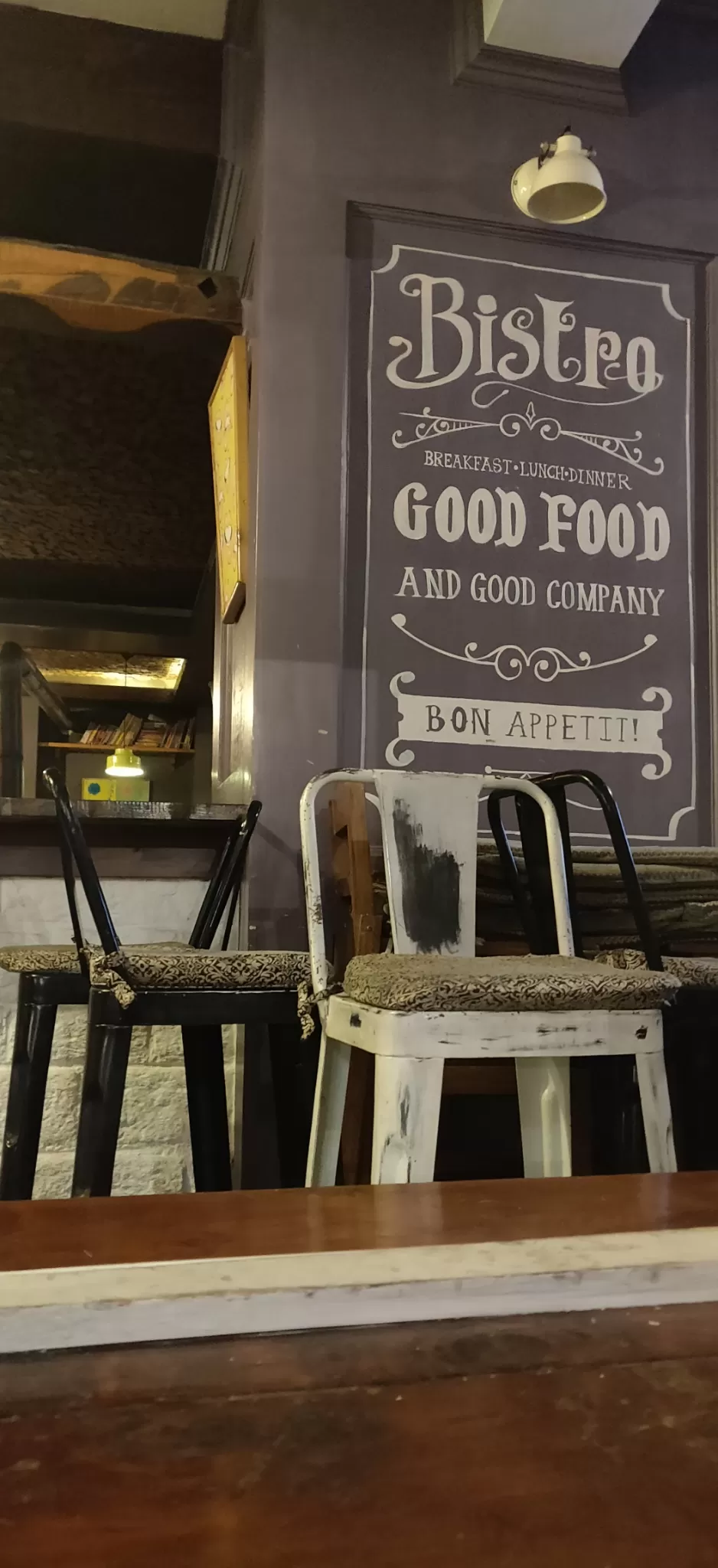 Back to hotel tired , had in room dinner and slept .
In Morning we planned to go to the Beas River Point next to the resort , spend a really happy morning there. We had our bus back to delhi today in evening so we checked out and went to our next food stop for lunch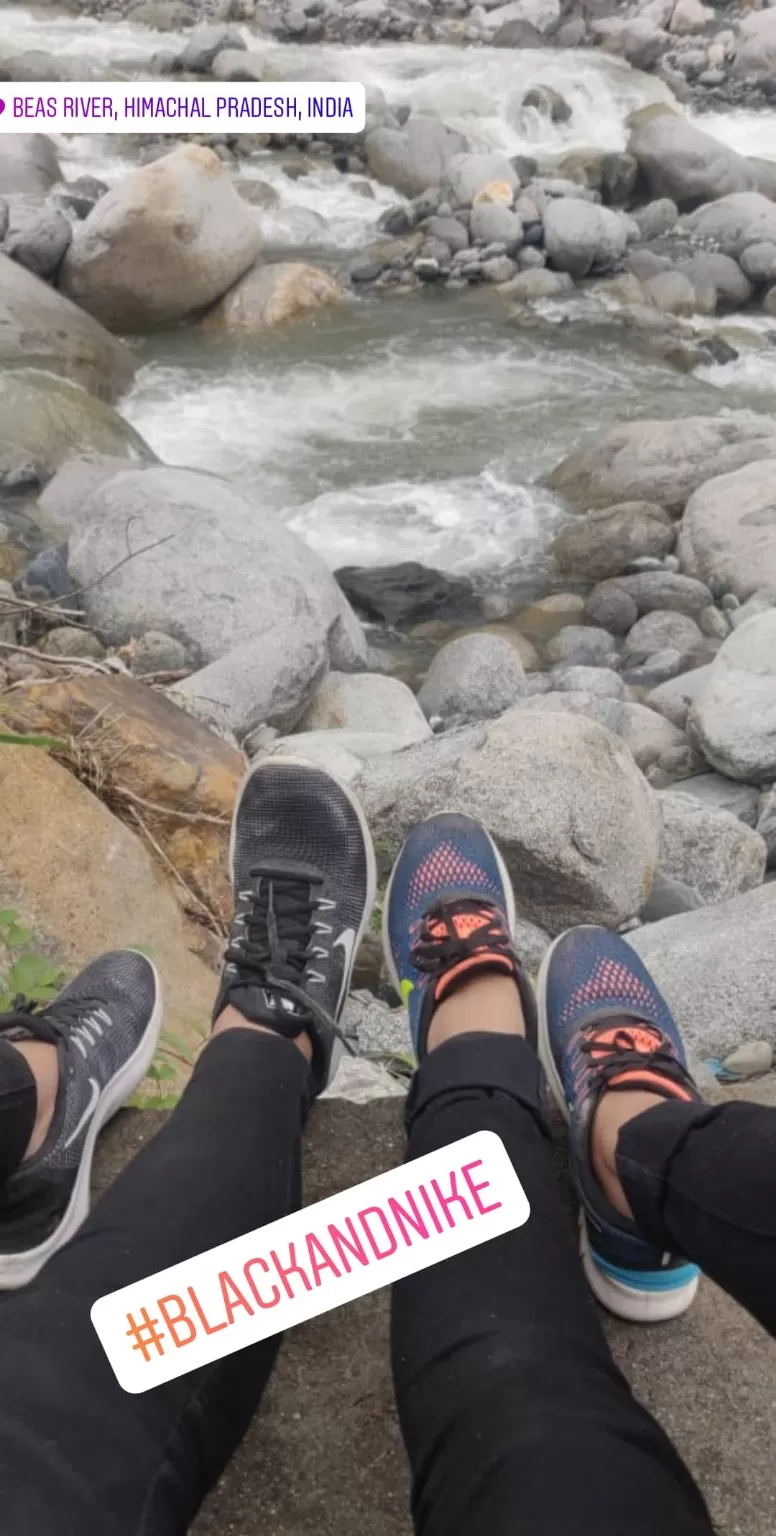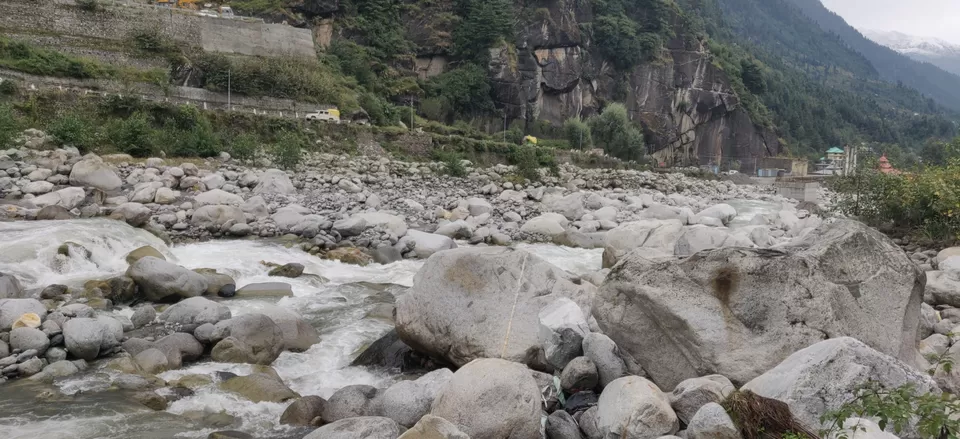 I ate the burger ,fries and salad combo and it was awesome . This place is at the most most beautiful location . The service is amazing and i wish i had gone here at night as there was live bands . This cafe is at multiple places in manali , we went the one at nehru kund on Rohtang road which is new one . They have one at old Manali.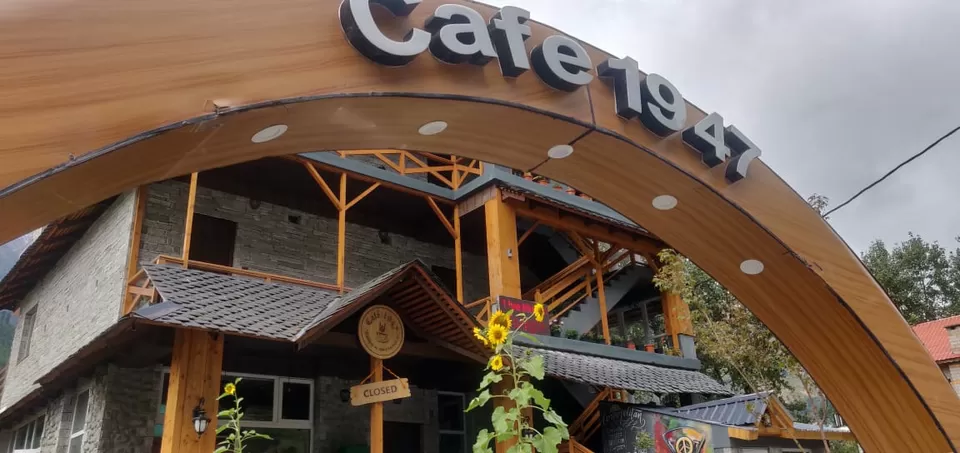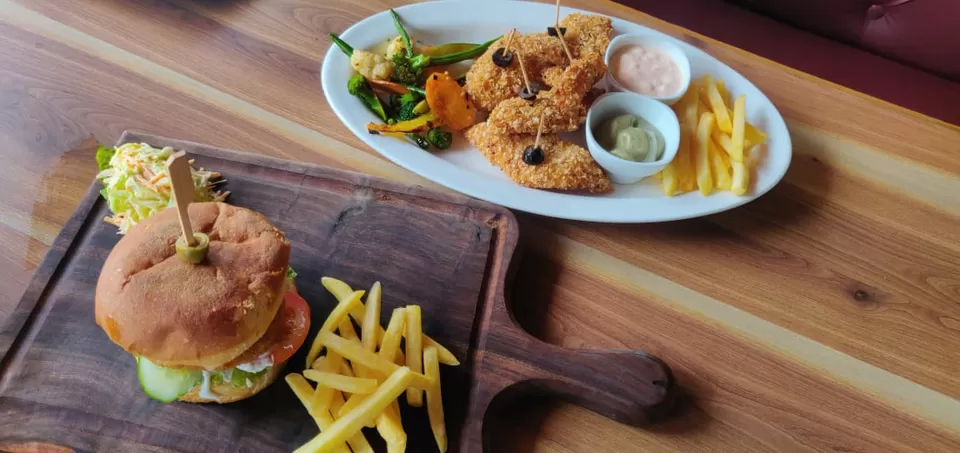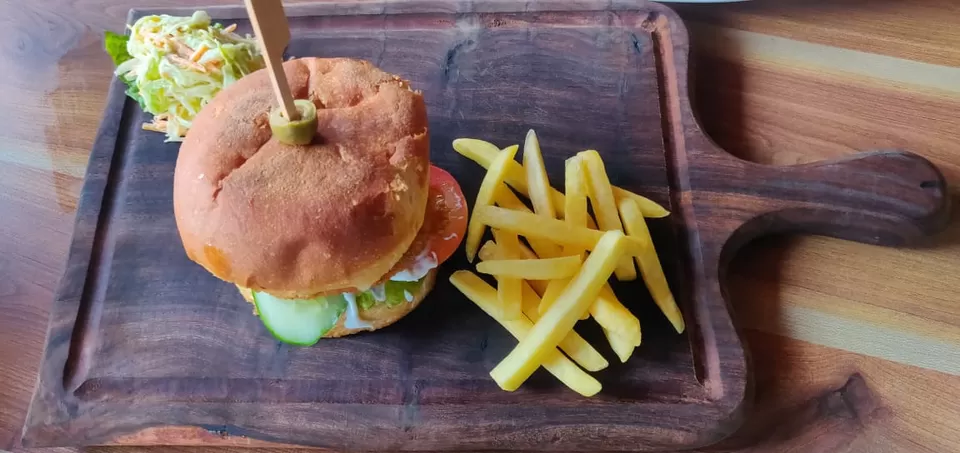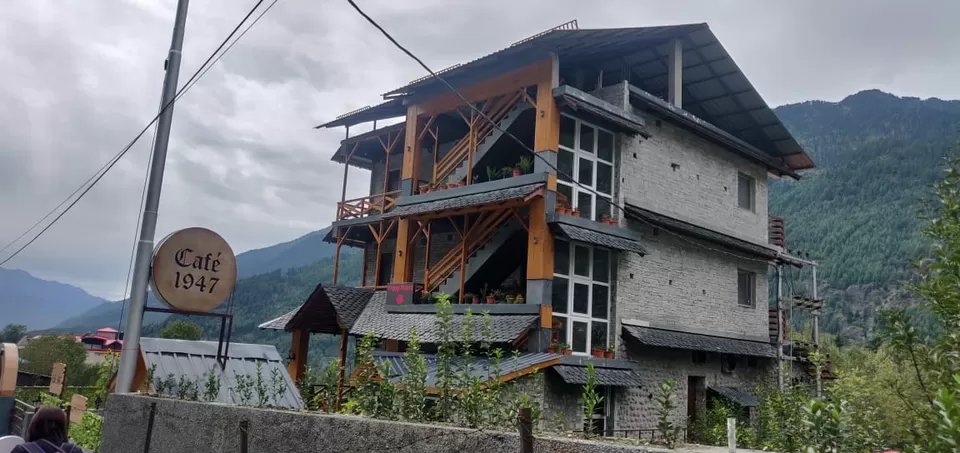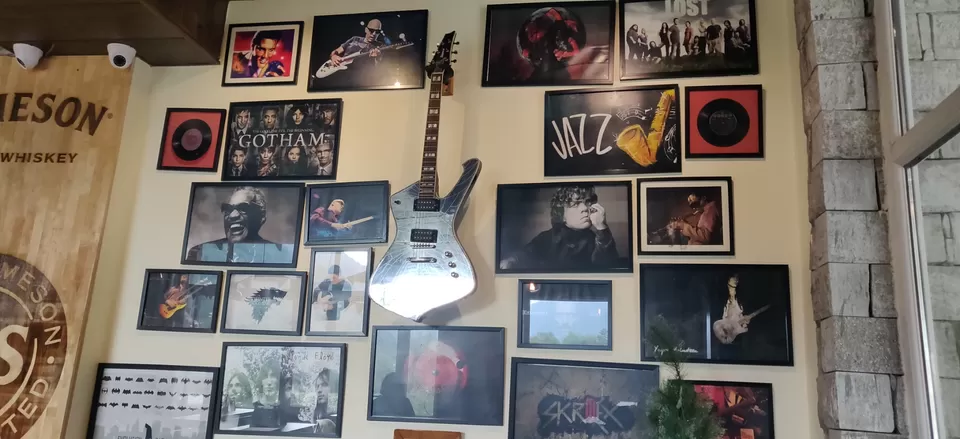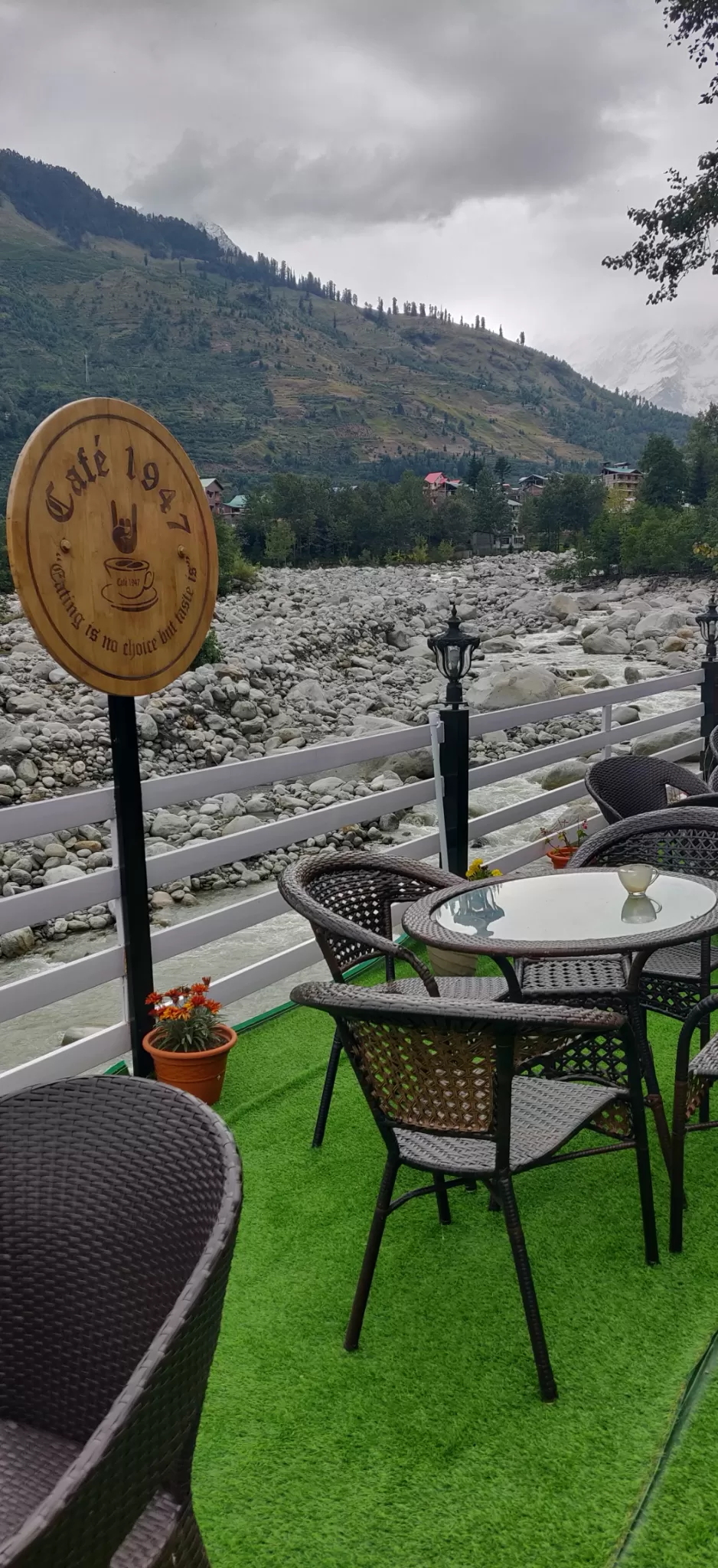 Now was the time for souvenir to take back home along with the memories of this beautiful place .
Things to Note
• If you have motion sickness be prepared with medicine
• Beware of fake kesar that people sell at bus stand and other tourist spot , get it from proper shops , ask the locals
• Don't forget to try the locally grown green and red apples for just 60 rs per kg
•If travelling back from HRTC Volvo , there is a different bus stand in Manali . Ask the locals again for that .
• Lastly very important is to respect the locals and don't leave your trash behind . Himachal tourism is doing some great work to keep this beautiful place intact with great initiative like e -toilets .
This trip costed us around 7 k per person including all transport , lodging , food and miscallenous.
The resort we stayed has some of the best hospitality i have ever experienced . I would highly recommend this one .
Until Next time ...