Looking for a perfect destination for a short trip after pandemic, Dandeli could be a perfect option for you. Experiencing peace, adventure and literally sleeping in nature's arm would be a perfect brief of dandeli. I must admit, google says it all, ' A Heaven In Forest'...Cause it truly is!
Day 1 : I woke up all curious and excited, me and my friends selected the destination because its just 4 hrs from our home town, Islampur, Maharashtra. We booked a mini bus directly till dandeli. We, bunch of 10 contributed 500 bucks for a round trip. I would suggest a road trip to dandeli as the views are amazing, hills, greenery and cold breeze make it worth! For backpacker trains, buses and flights are available. They have 3 direct trains to Alnavar station from Mumbai every day and several trains from Pune as well. Overnight trains are recommended as you need 9 hrs from pune and 11 hrs from Mumbai to reach Alnavar. Cab/auto/buses are easily available from the station to dandeli. 35km of road trip from Alnavar to dandeli would be amazing with jungle on both the side of road.
After a beautiful road trip here we are in the middle of a real forest, with hardly any network, no noice around but in relaxed state of mind, trying to inhale as much peace as we can! Let's go freshen up and explore...
Dandeli has hundreds of resorts, home stays and camp sites with different packages ranging from 700 to 7000 bucks and even above.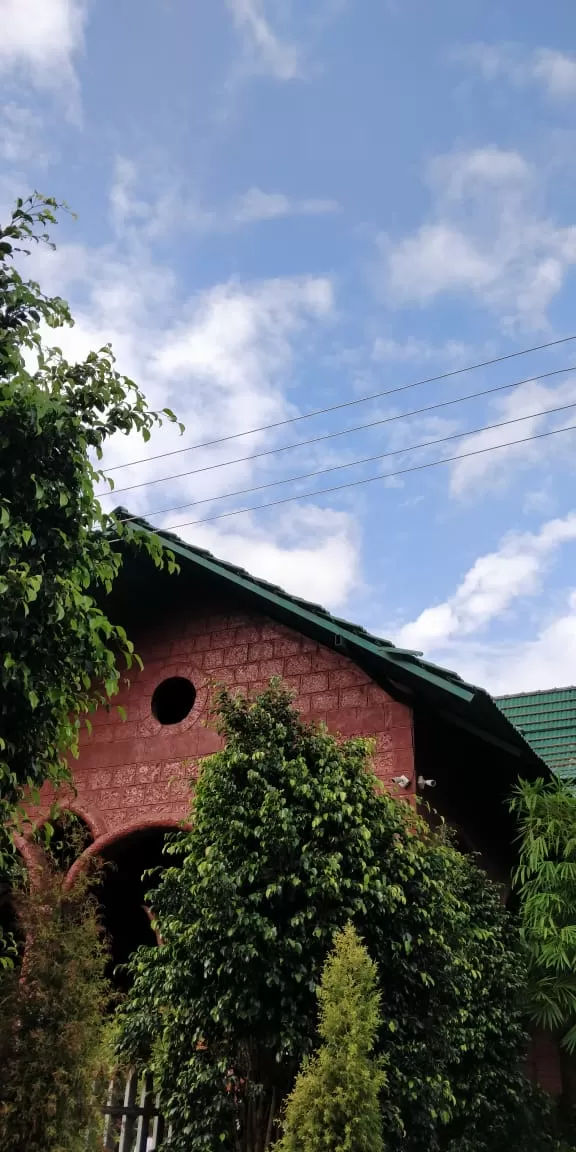 We stayed in a wildernest resort which is 57kms from city center in a jungle truly close to Kali river. The resort has different stay options like Camping tents, Red stone cottages and luxarious rooms as well. We rented a gorgeous red stone cottage which has capacity of 15 people. Cottage had king size beds as well as bunk beds and overall vibe was pretty vintage. Problem was they just had single washroom for such big cottage, but saying 'trip can't be remarkable without a little trouble' none of us showered for a day!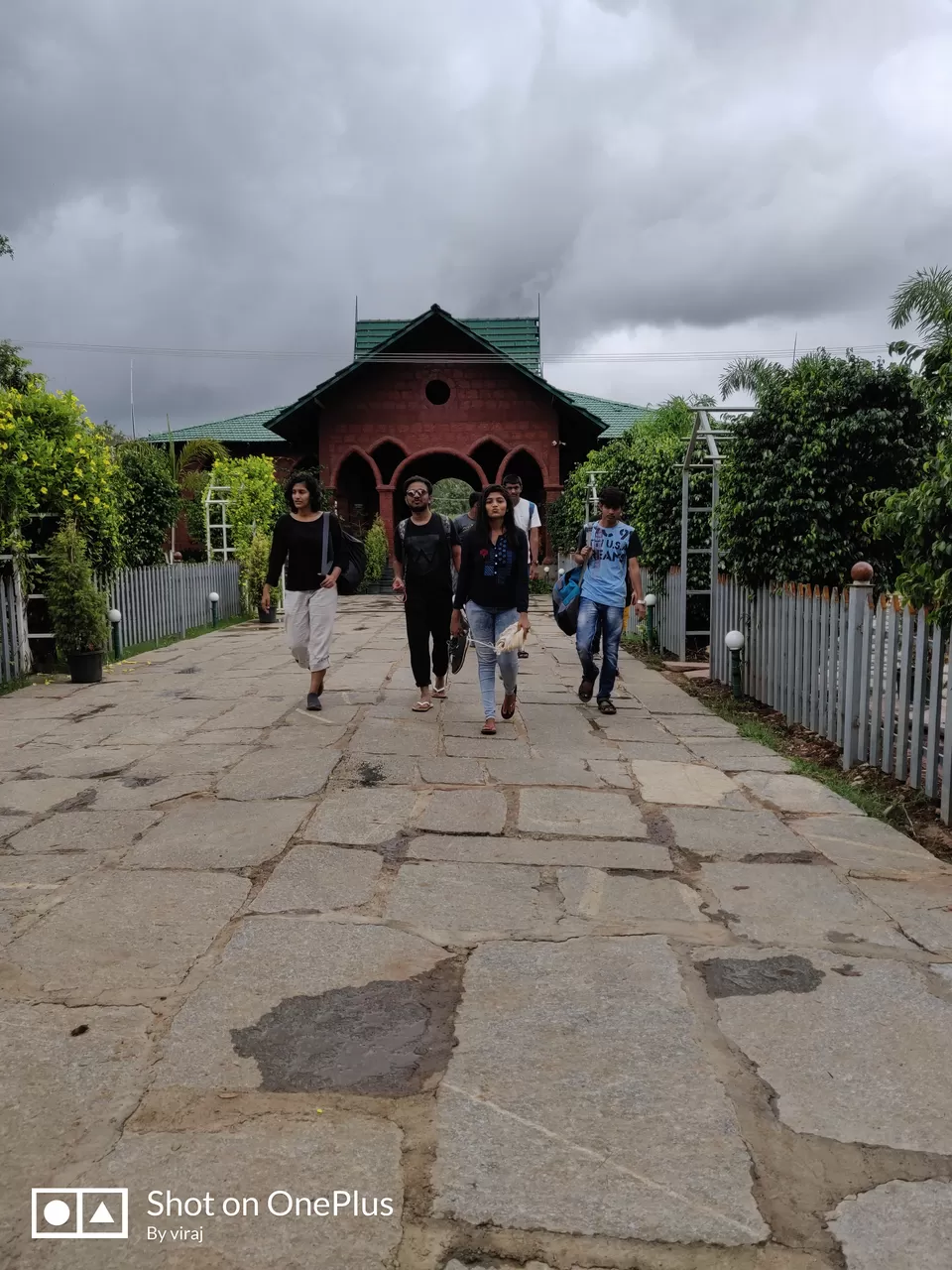 We got a pretty cheap deal, just 1000 bucks each and package included lunch, dinner, one breakfast and kayaking in Kali river. Resort had general facilities like pool, club house area,jumping pads, archery and other games. But most importantly they had cycles for offroad cycling and jungle safari.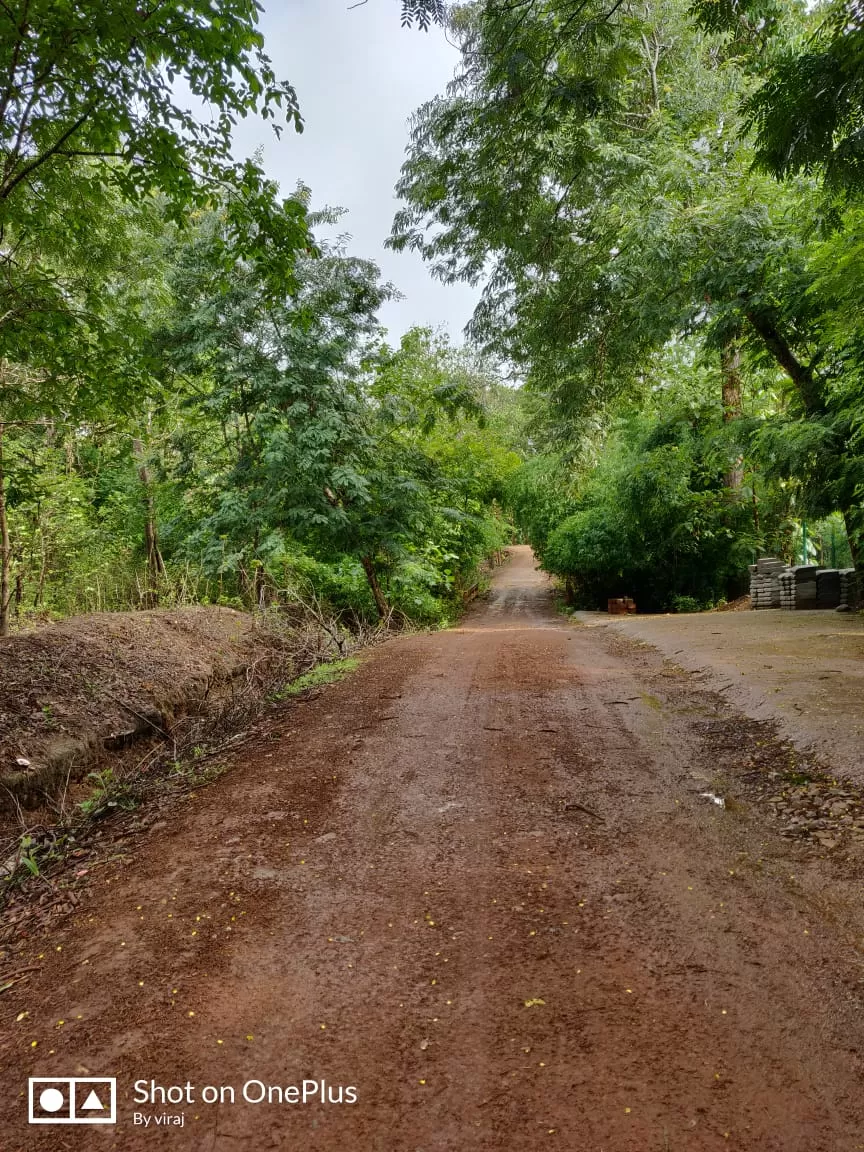 After the lite lunch, we choose our bikes and went offroading in the jungle. Soothing atmosphere, raw roads and tall trees, now that made my day! Dandeli has most beautiful villages inside the jungle, surrounded by old trees and untouched my modernization. We accidentaly went to one of those and roamed around!
After this workout, tired us decided to chill at the resort. Jumping on jump pads, trying archery, photoshooting and laying in pool was refreshing. But the real magic was after dinner. Resort arranges many bonefires and singing, dancing around it with your favourite music in that wintery climate is simply amazing.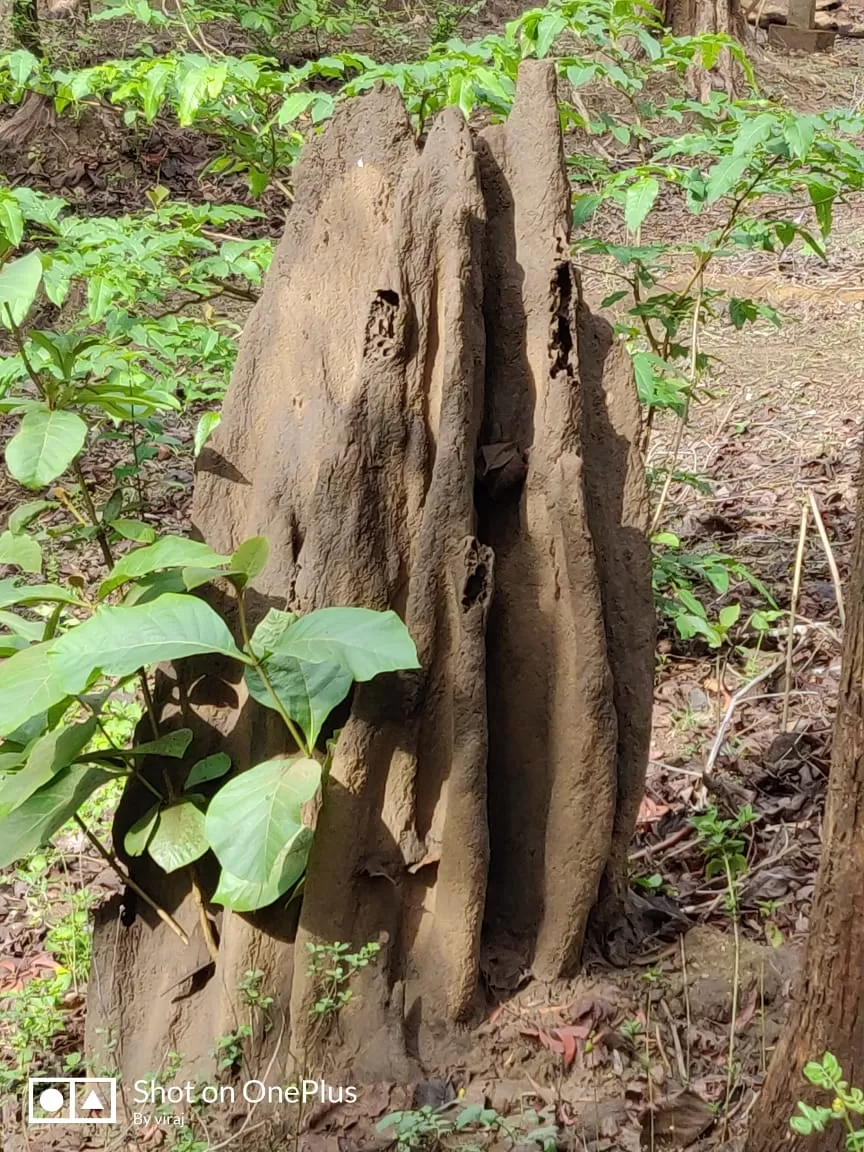 Next morning we woke to super early and took a walk with a local guide in jungle. A small trek lead us to some lake which was our destination for bird watching. Instead of birds we saw some species of snakes.
After breakfast we checked out of resort at around 10 am. Next stop was Kali River.
Kayaking was included in our package and it was my very first experience of Kayaking. In Kayaking area of river, water flow was slow, relaxing and peaceful. The river is really wide with dense forest on the banks, that's why air is cold and fresh all the time over here. Experience of Kayaking was soulsoothing and beyond the words can express.
We paid 300 rps per person for zorbing and river crossing. Both the adventure sports were thrilling and amazing. Spent again an hour swiming in the river and playing in water.
Needed one more day to roam around and explore through crocodile park, rafting and many more but had to leave! Had south Indian for lunch and went off to home...