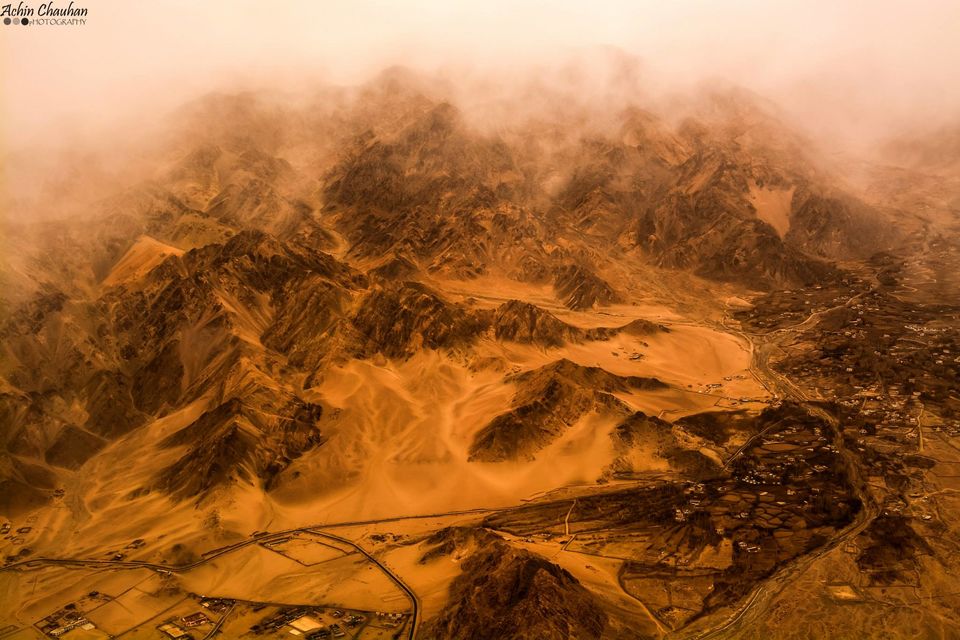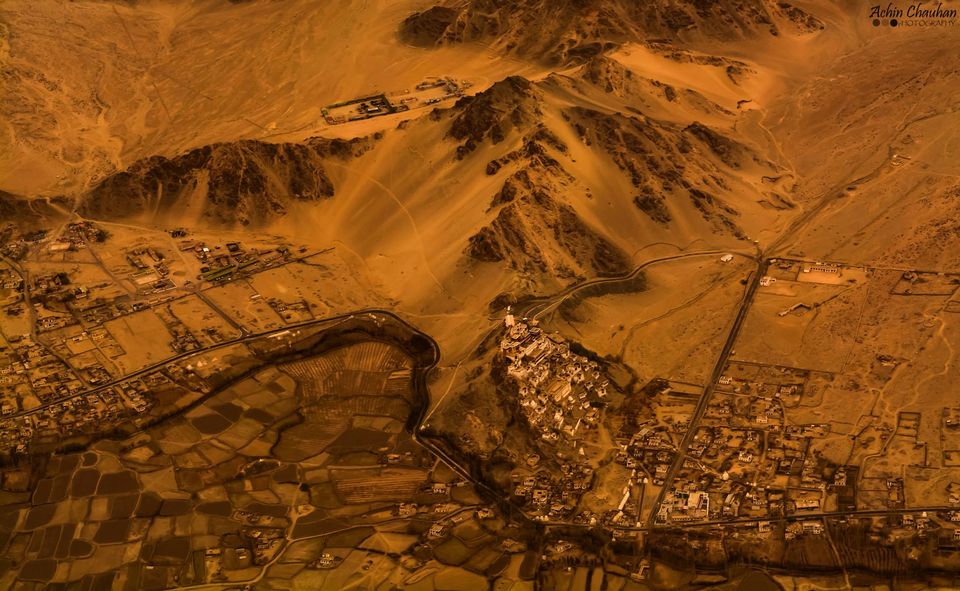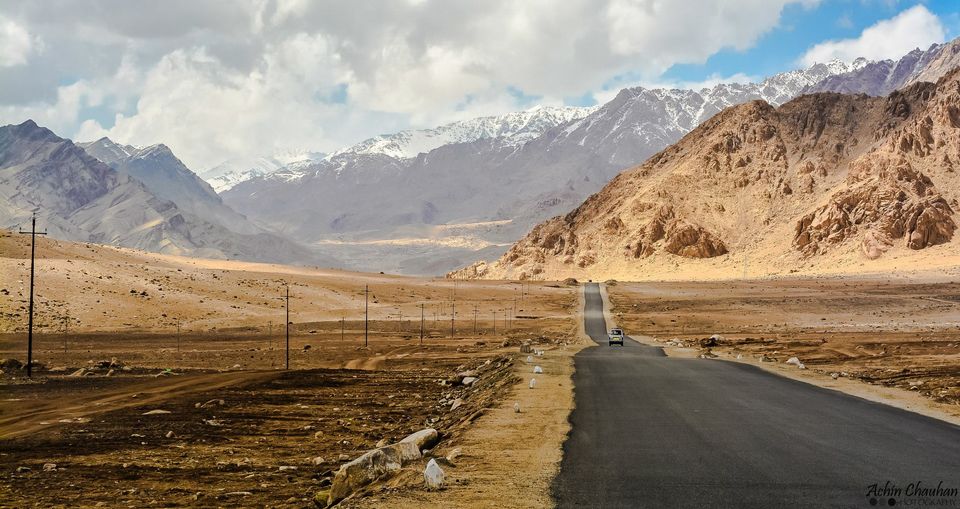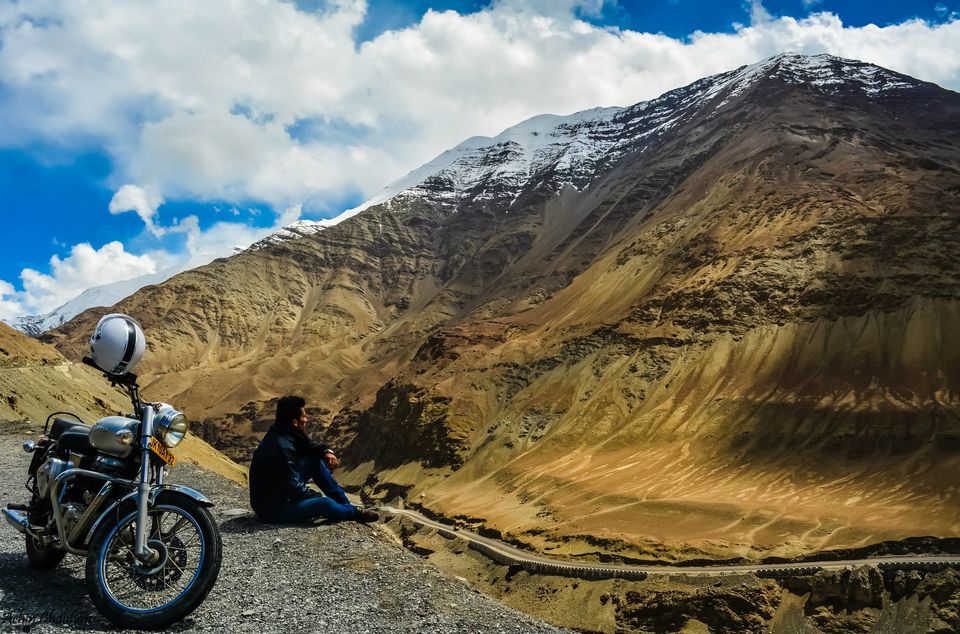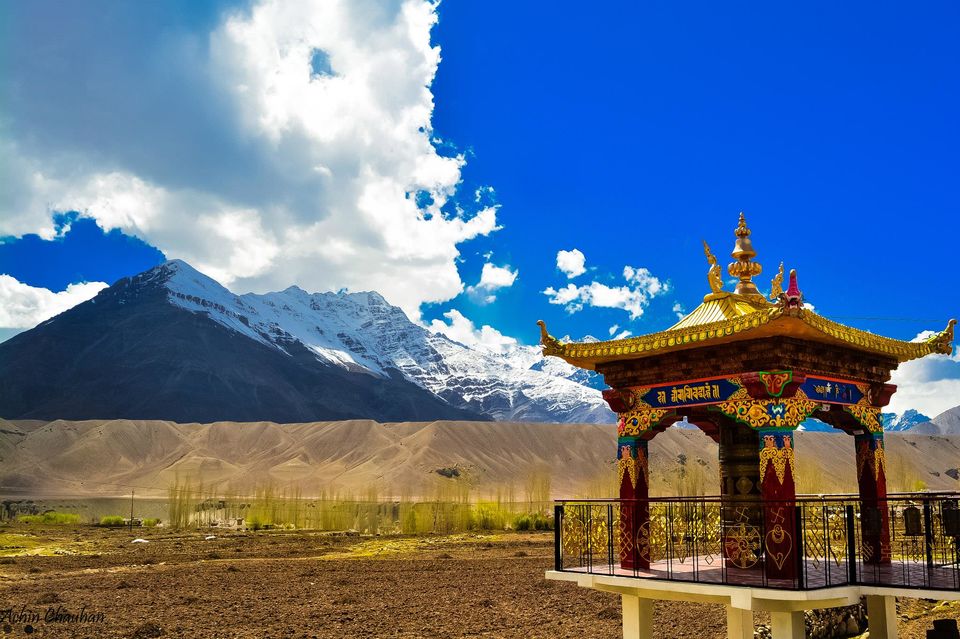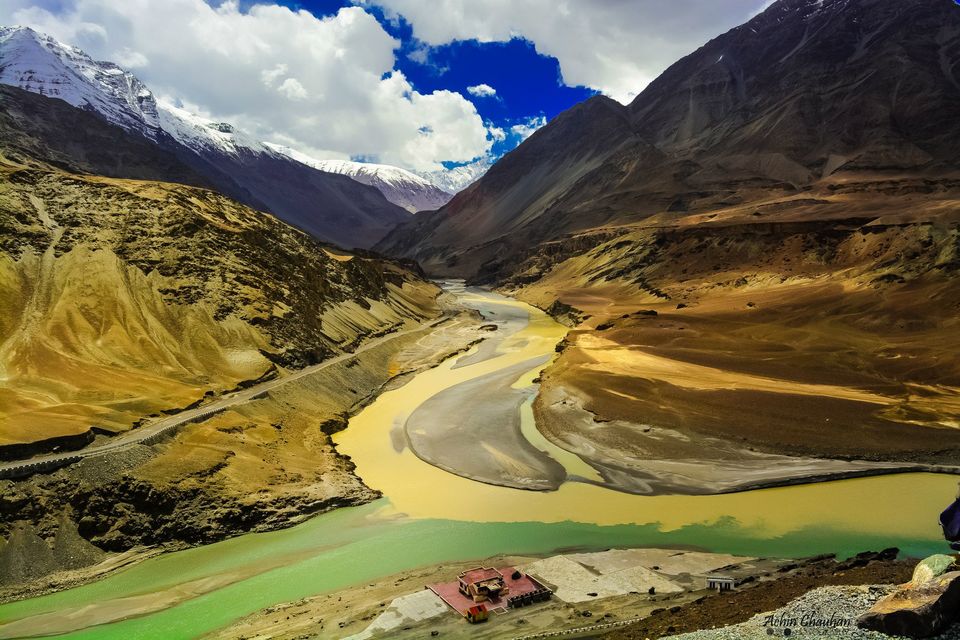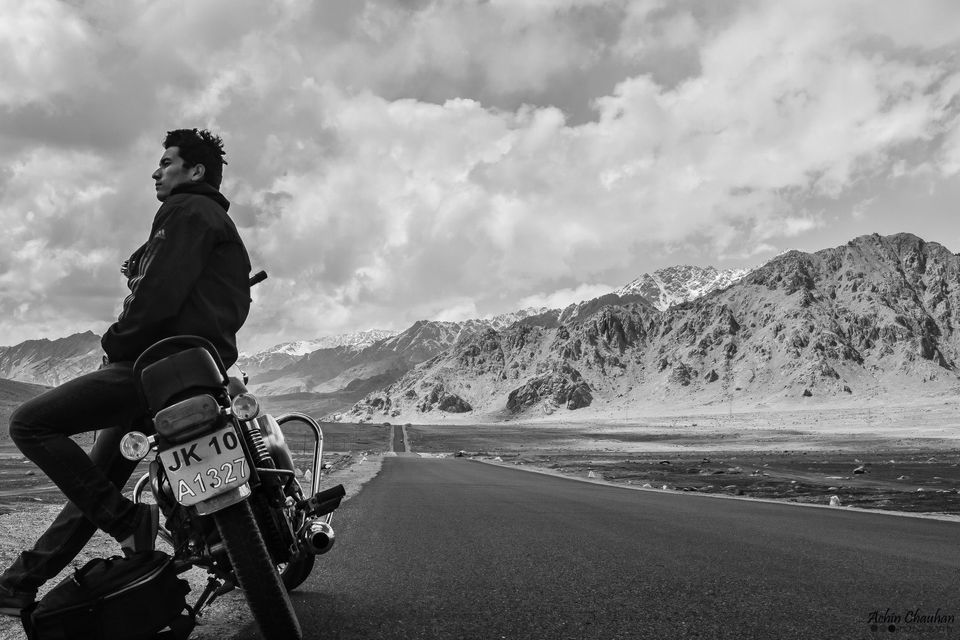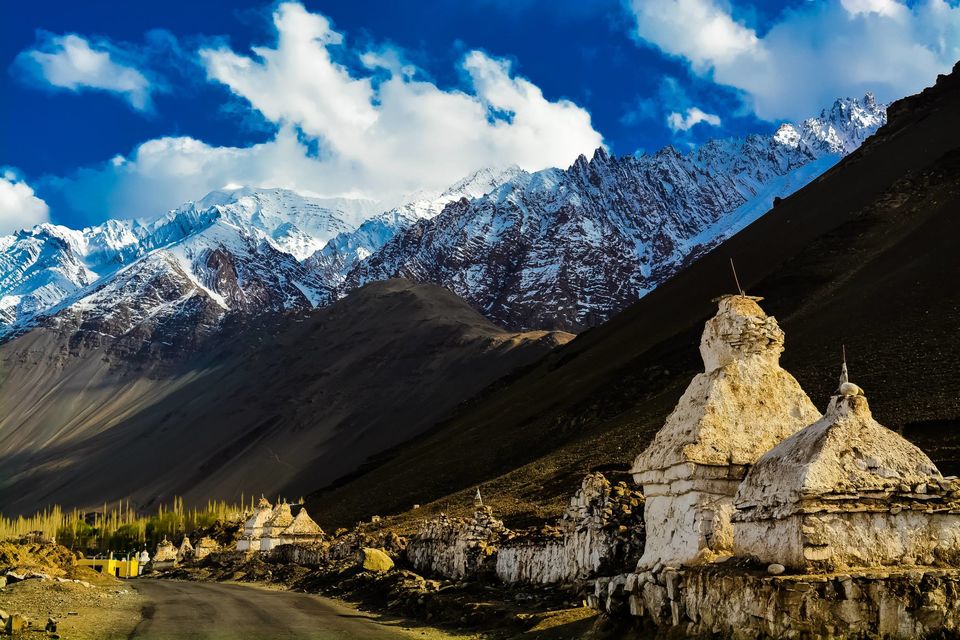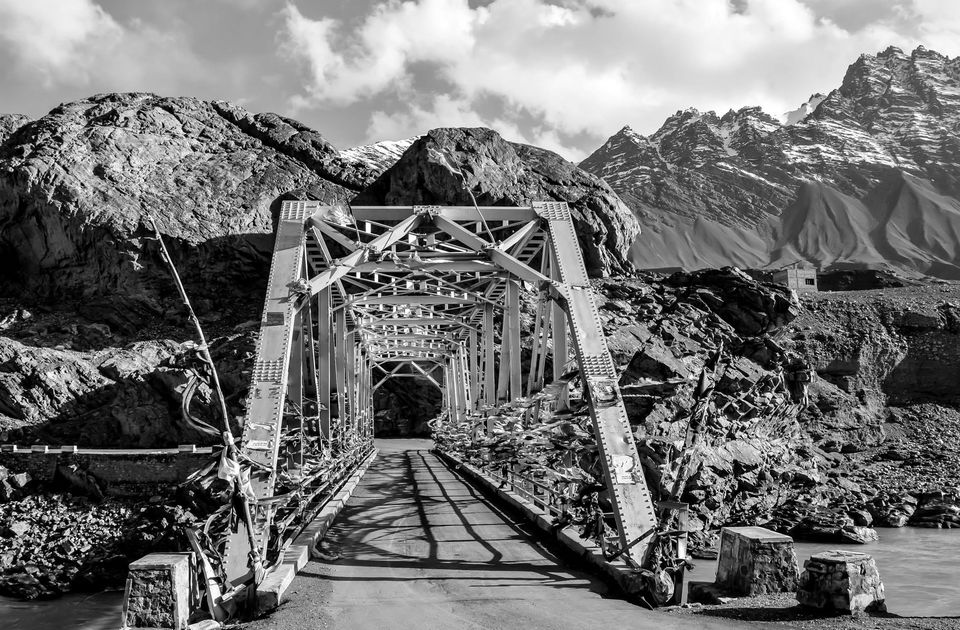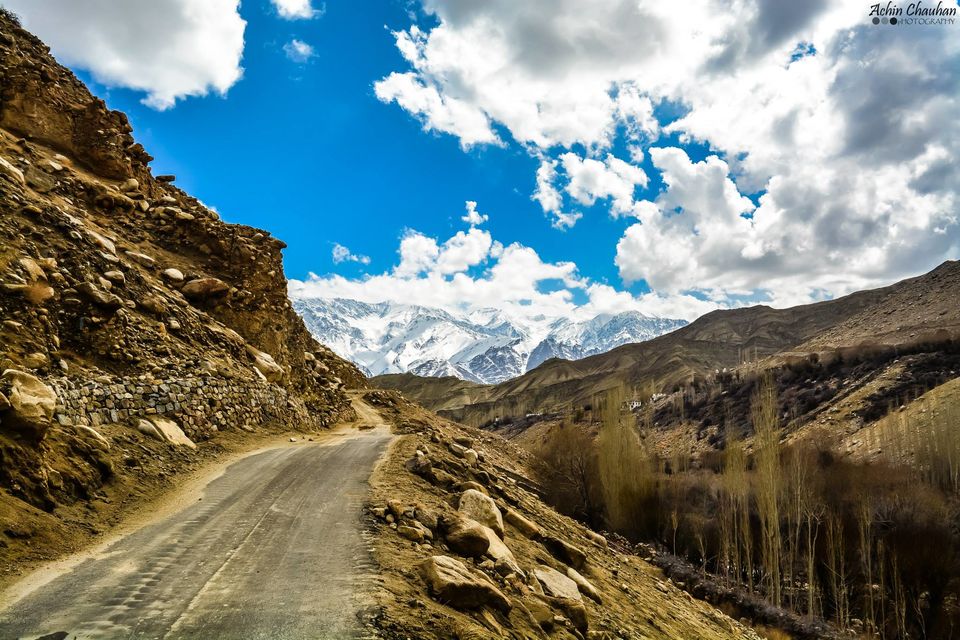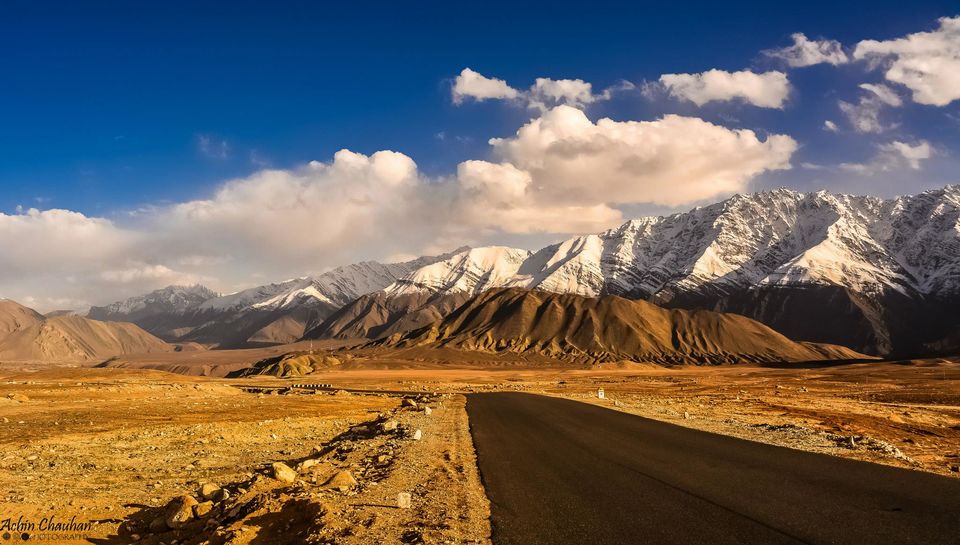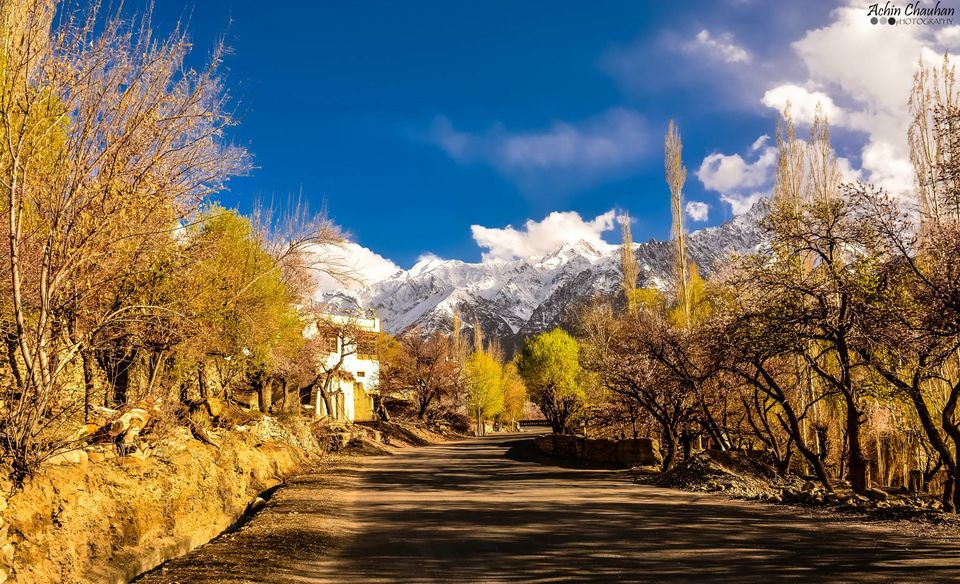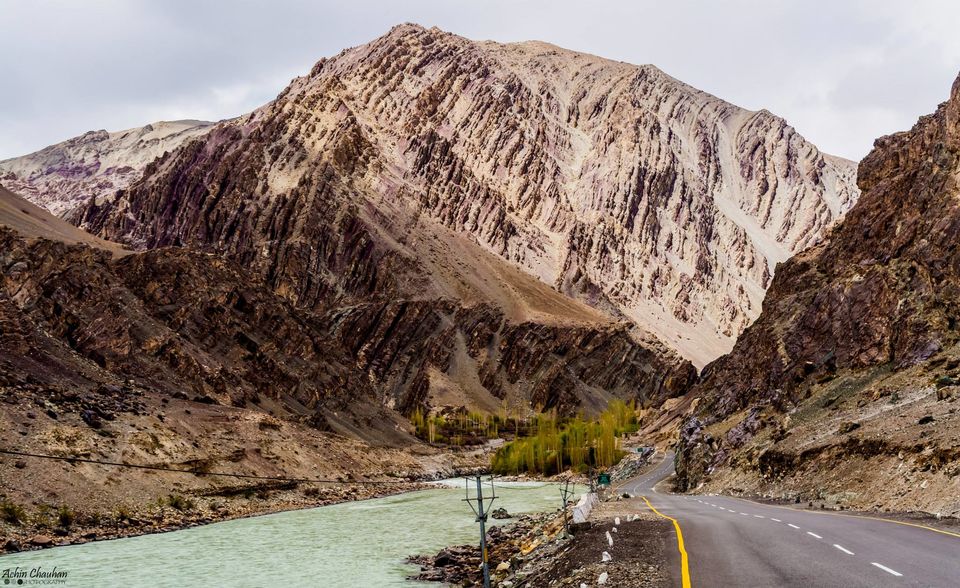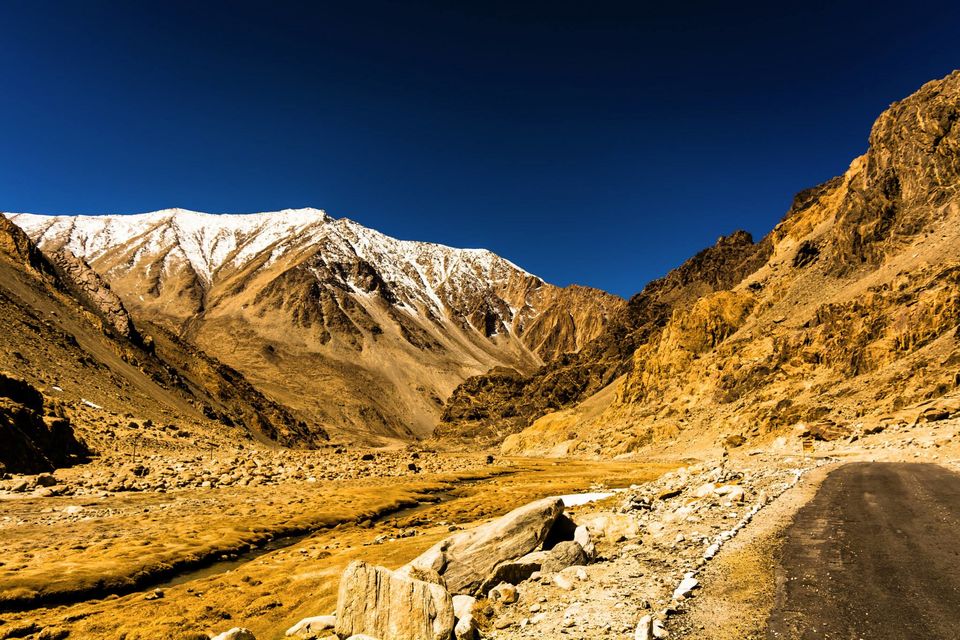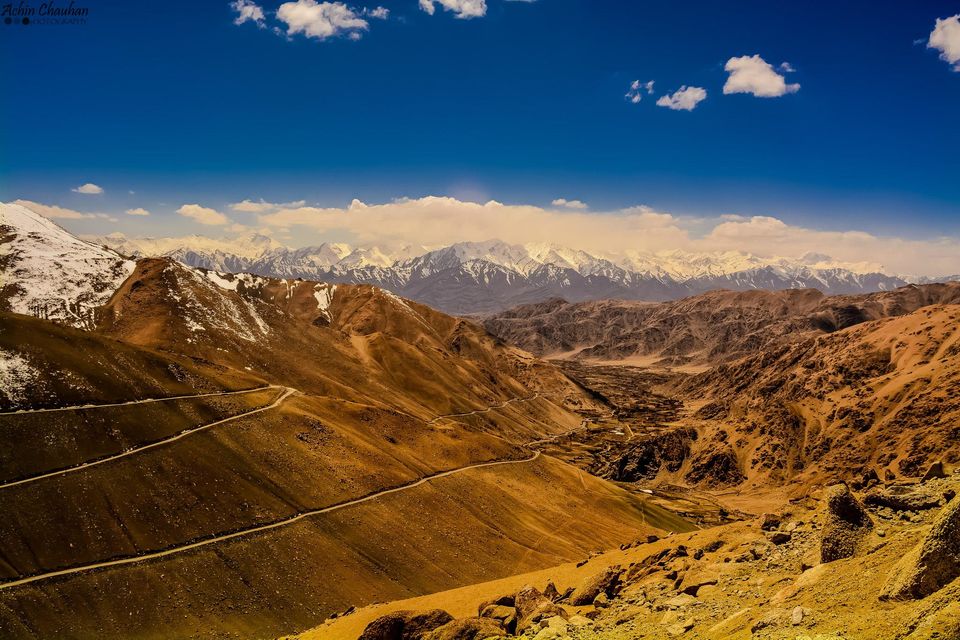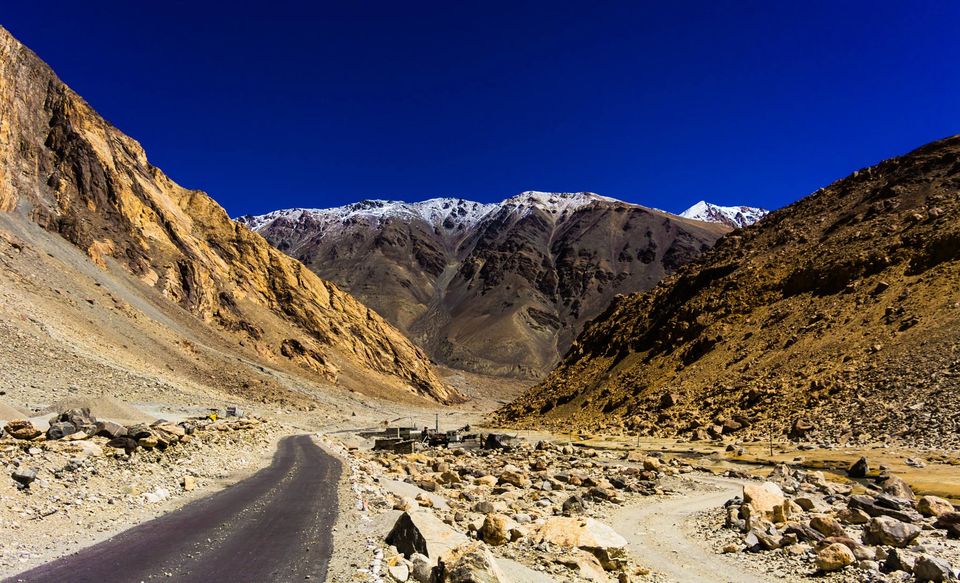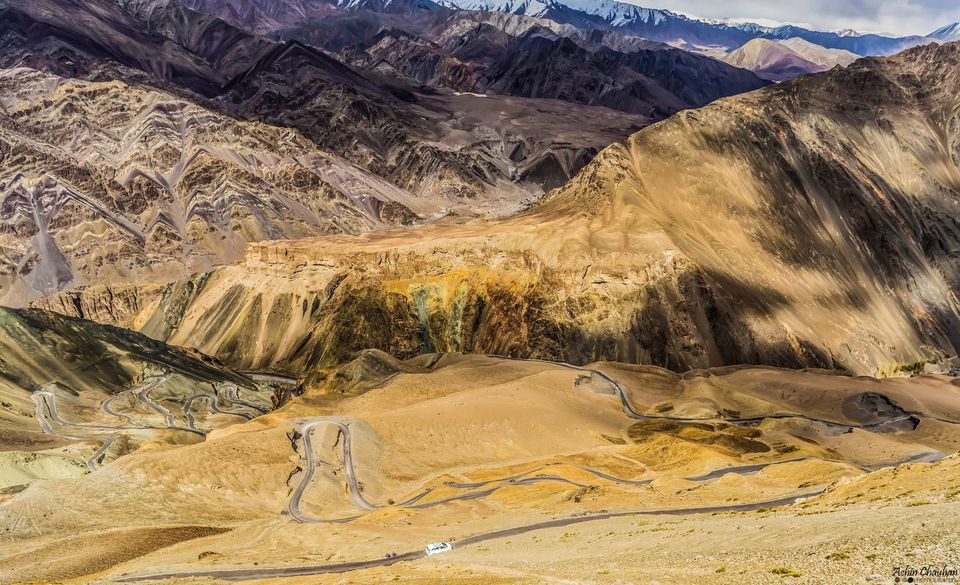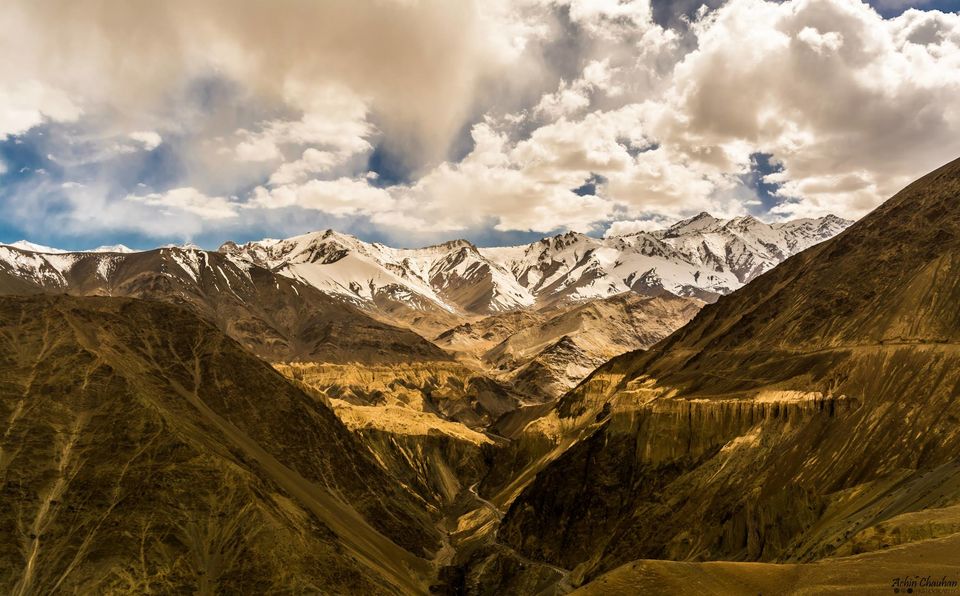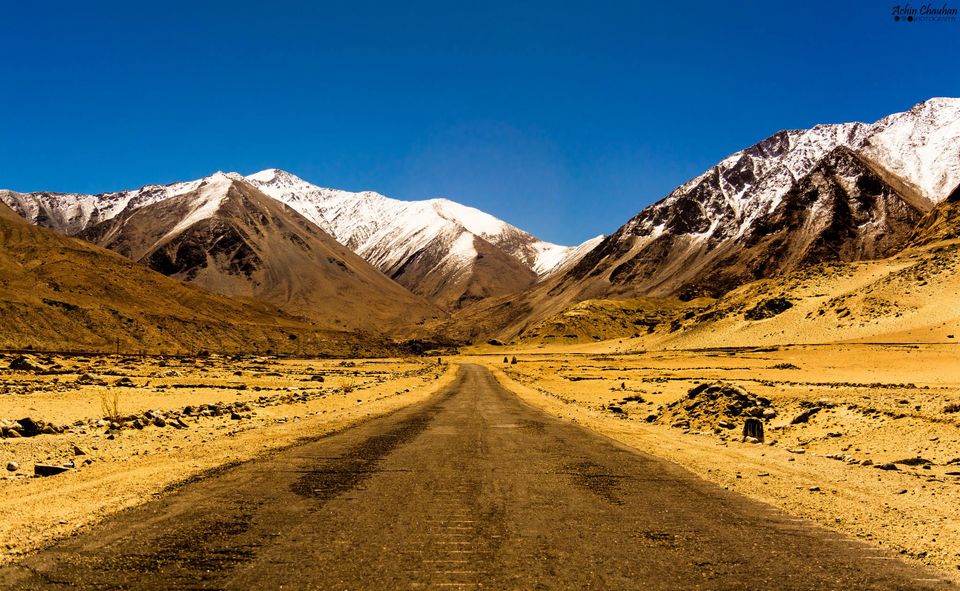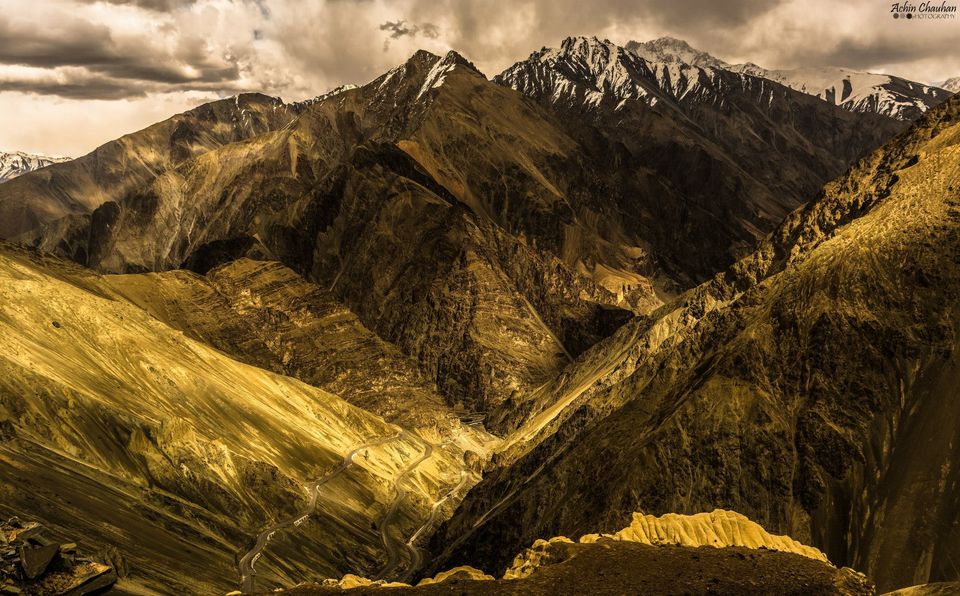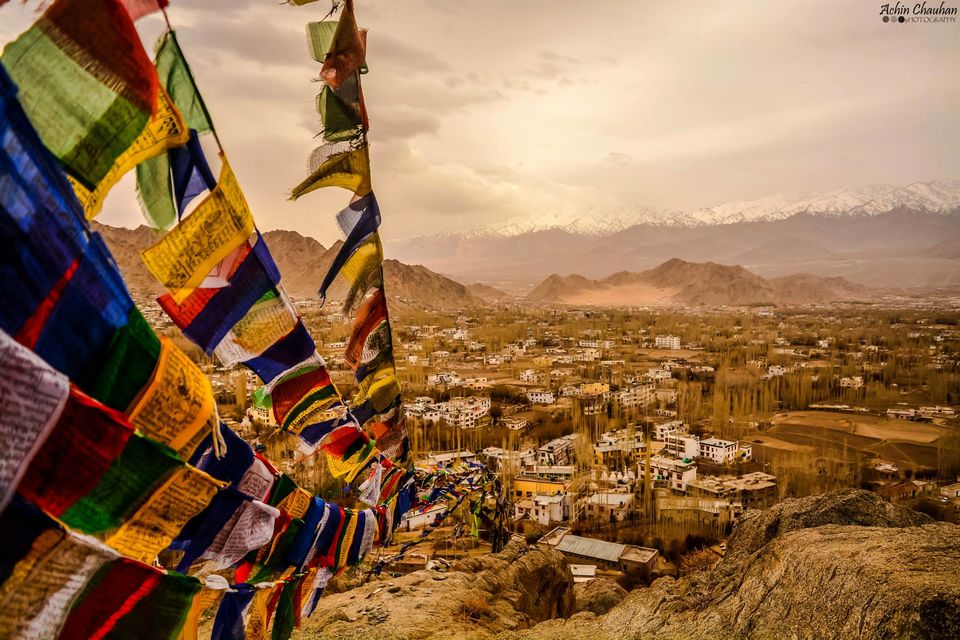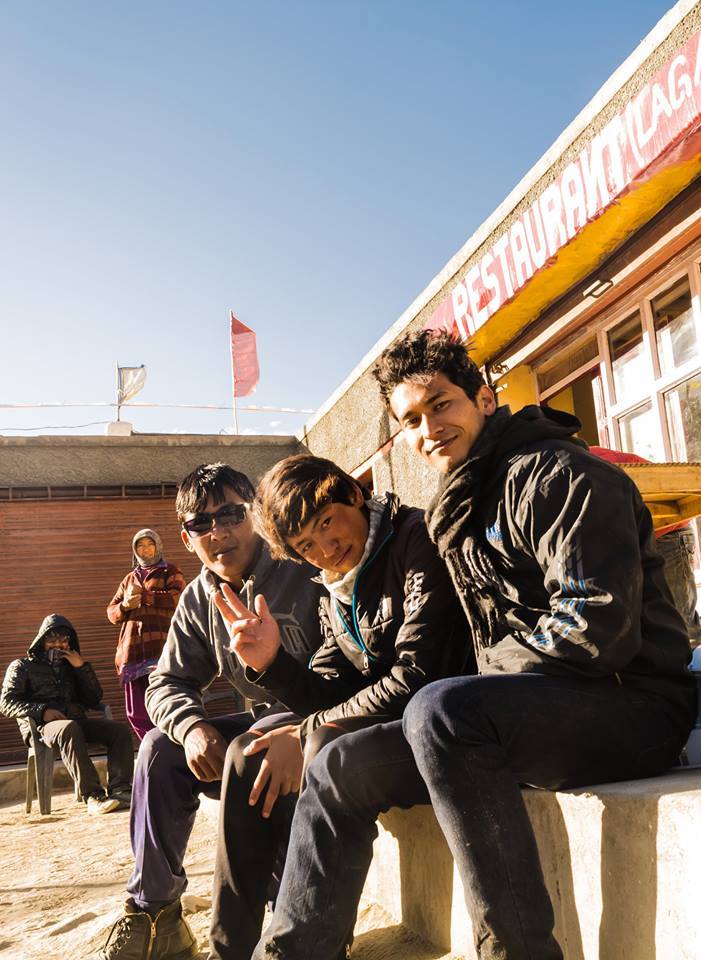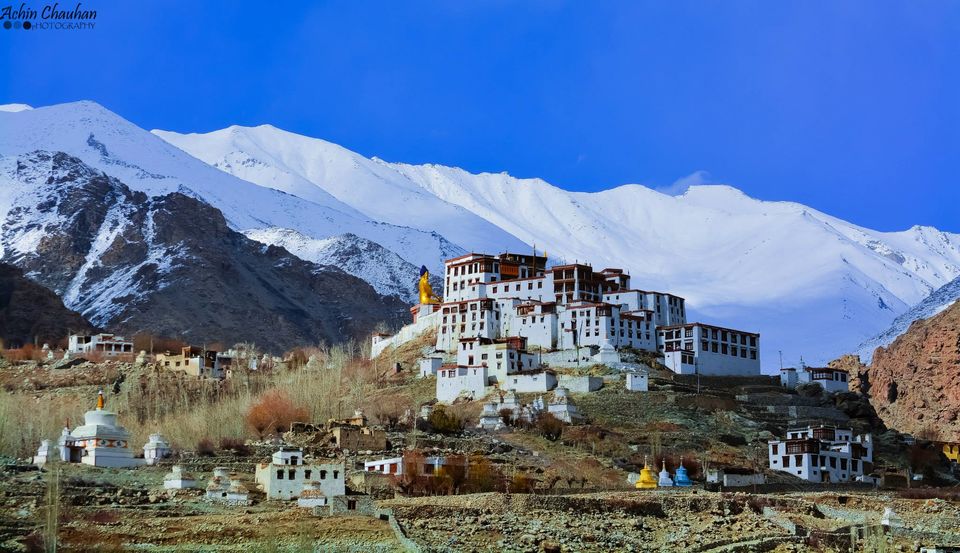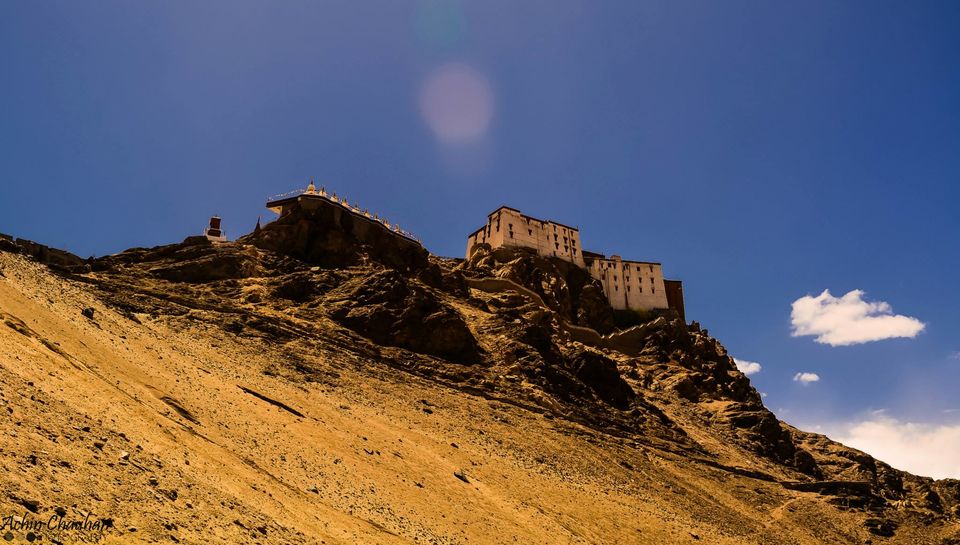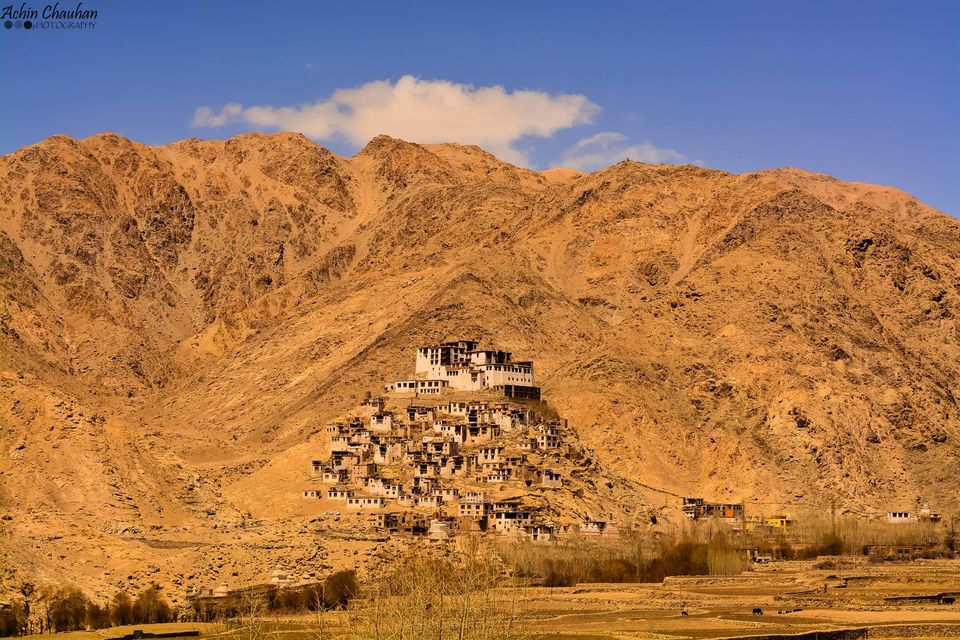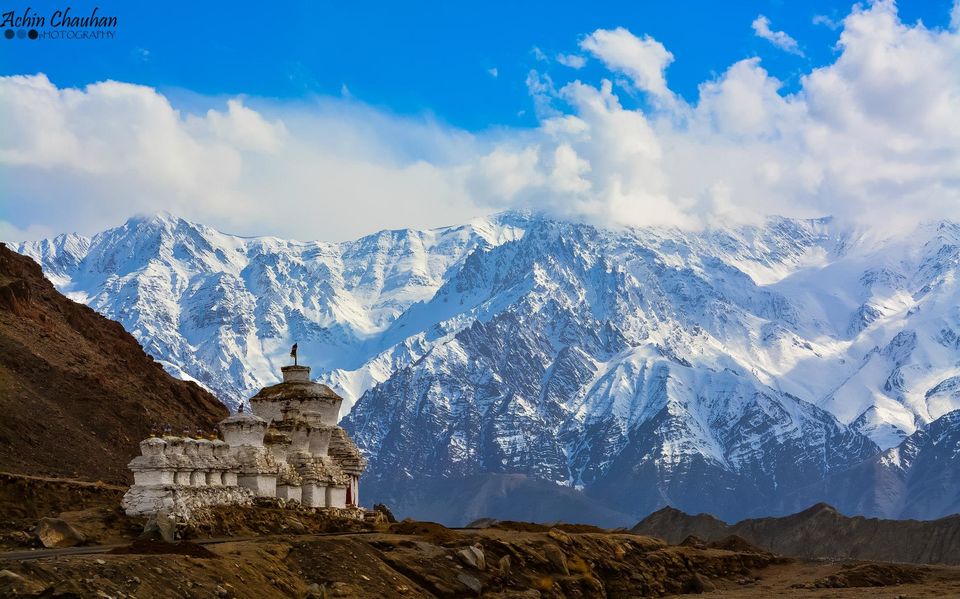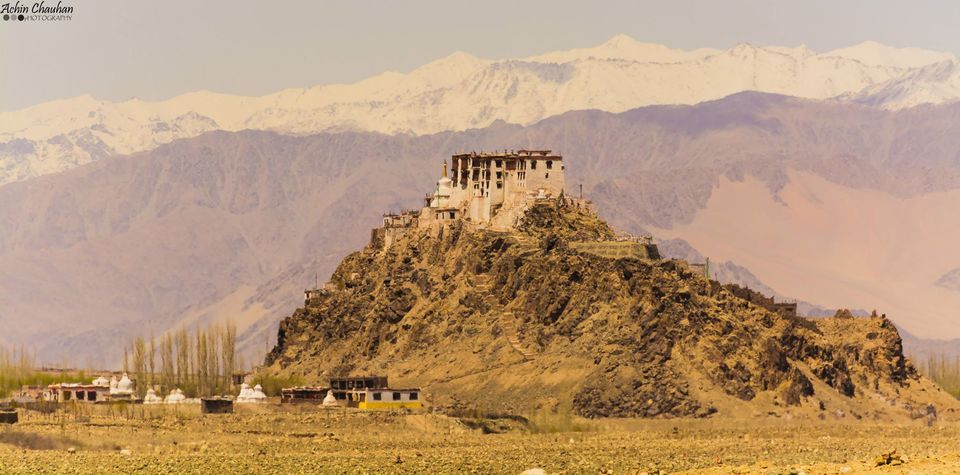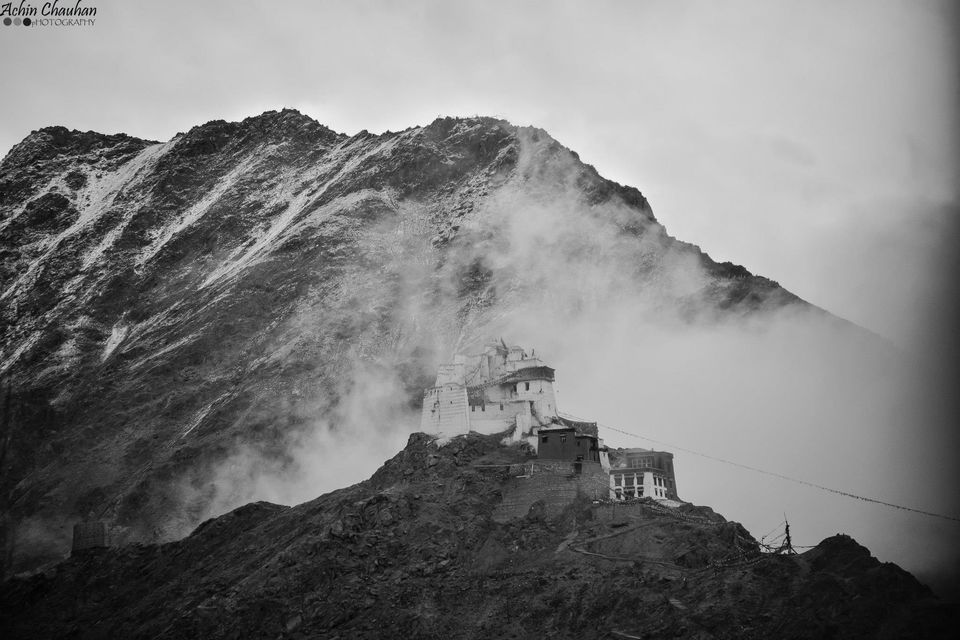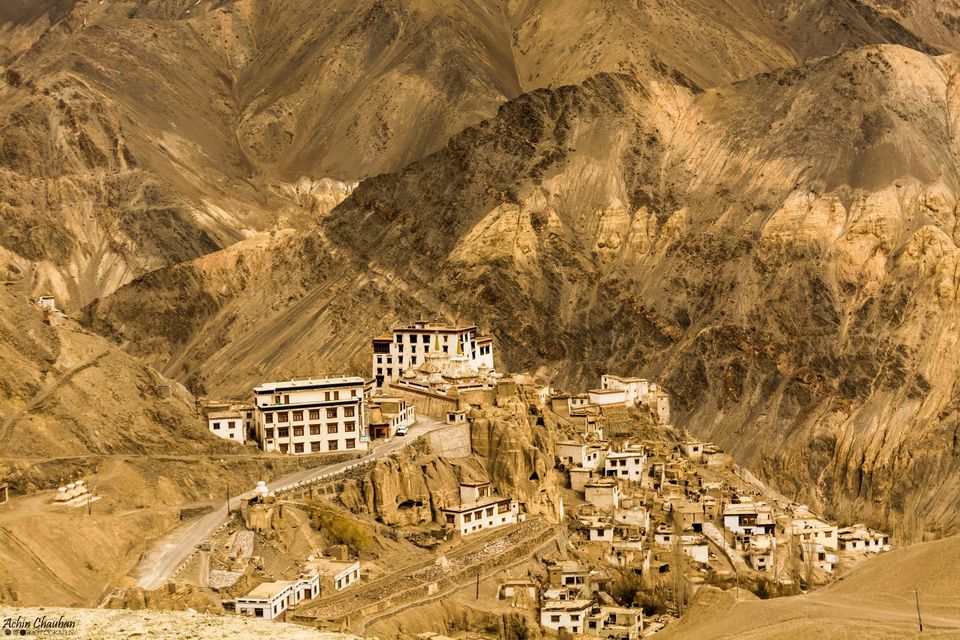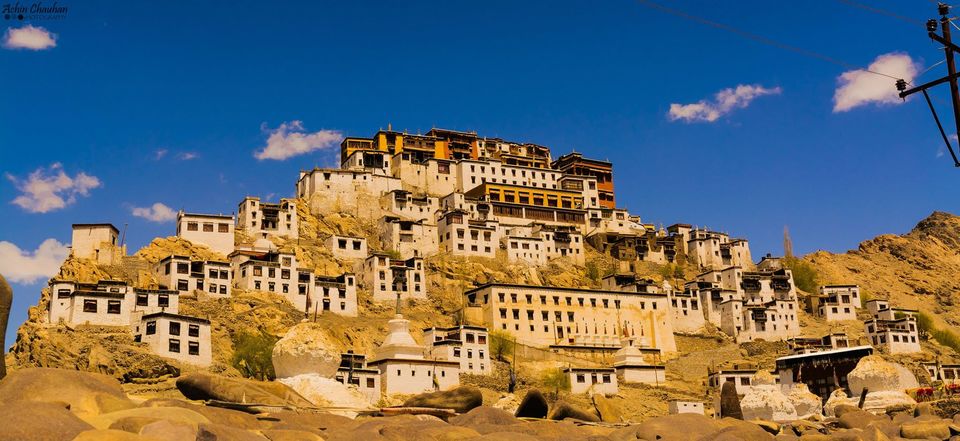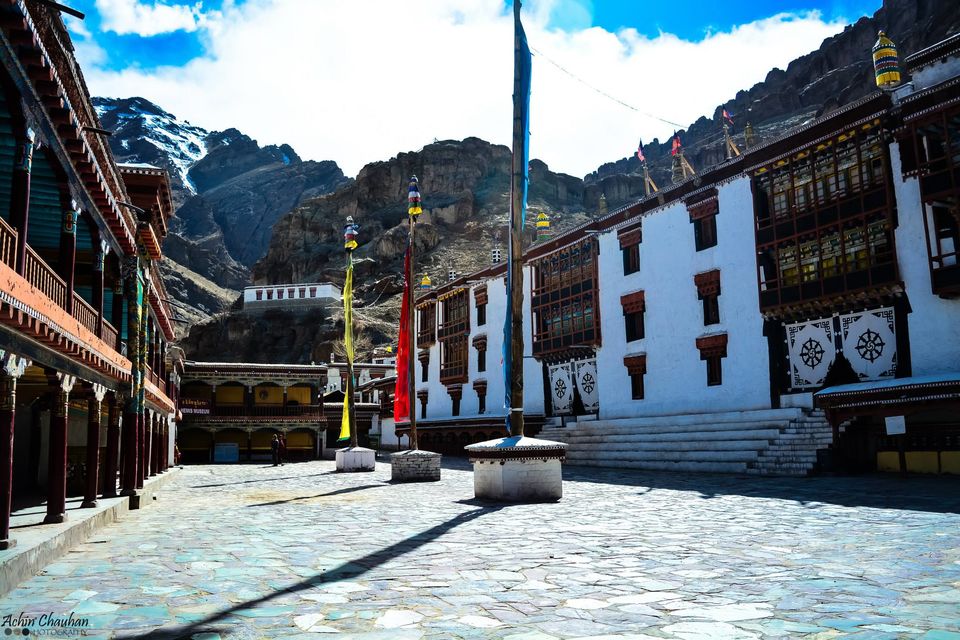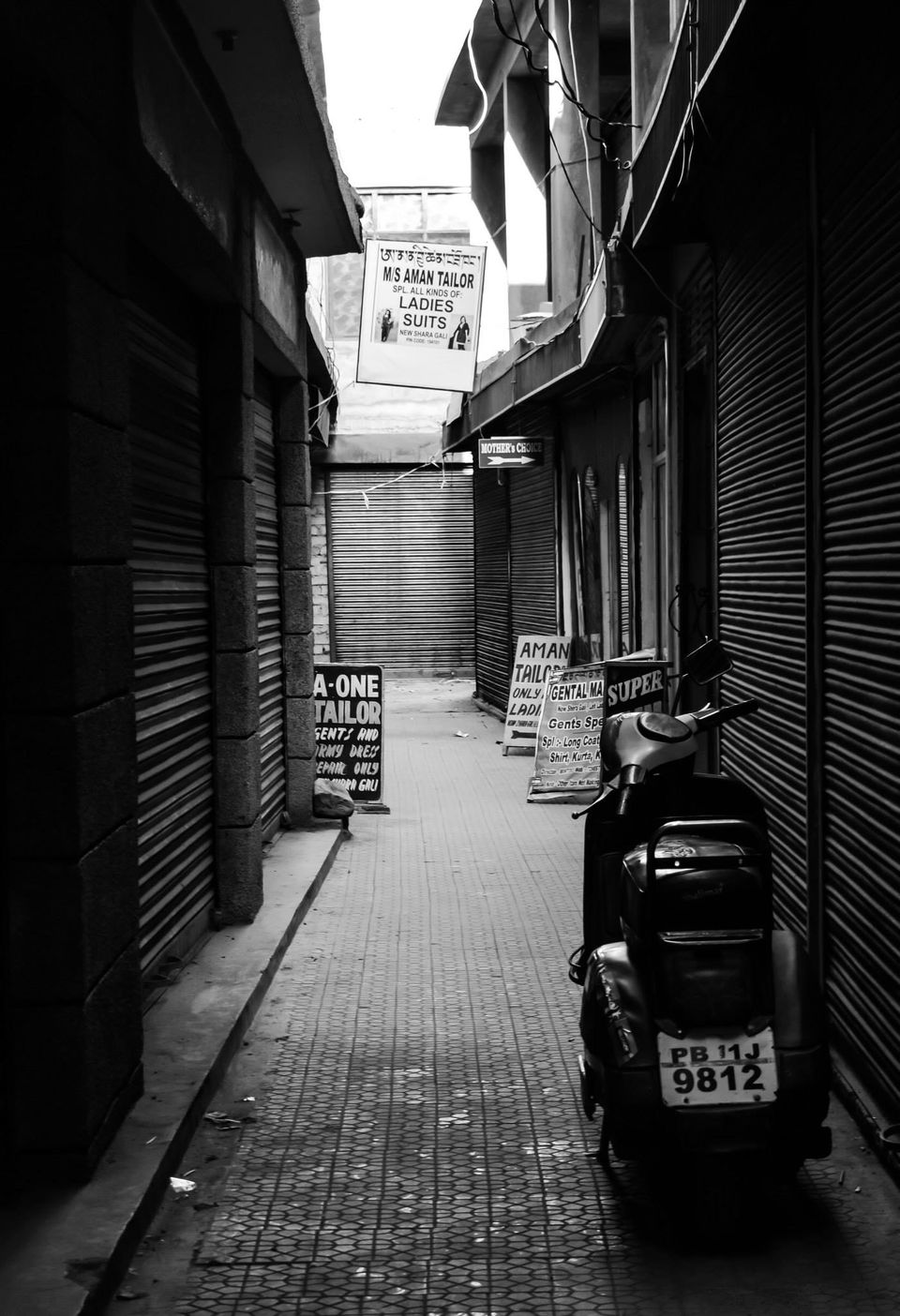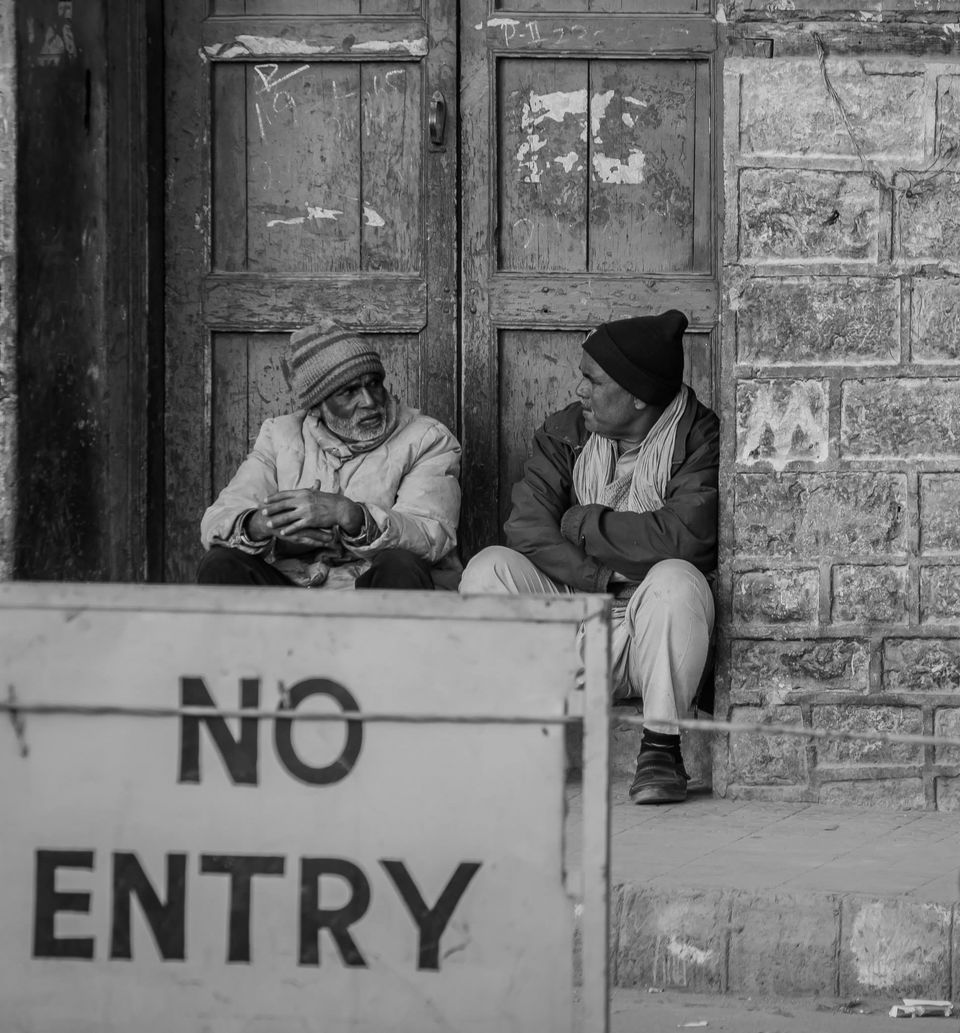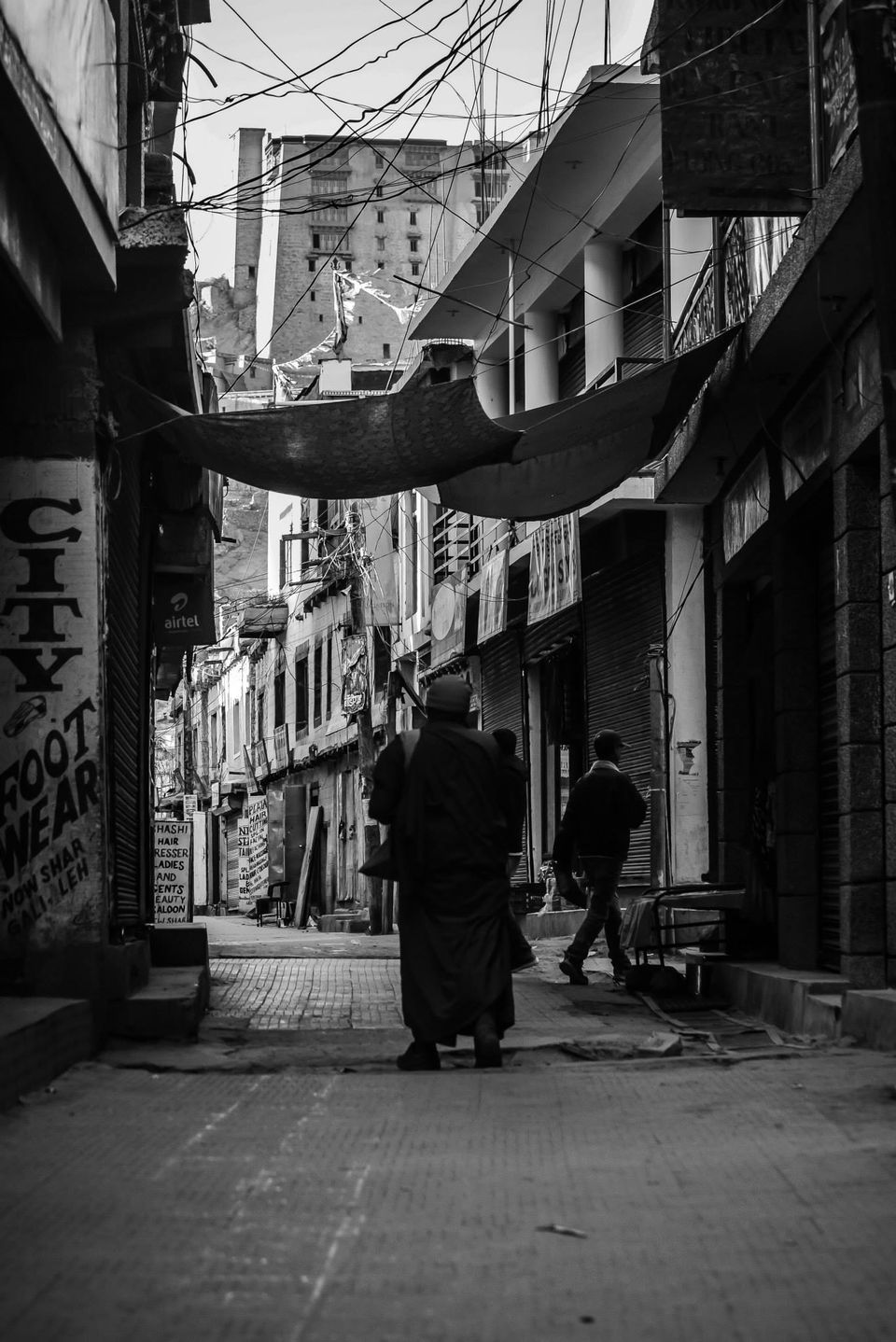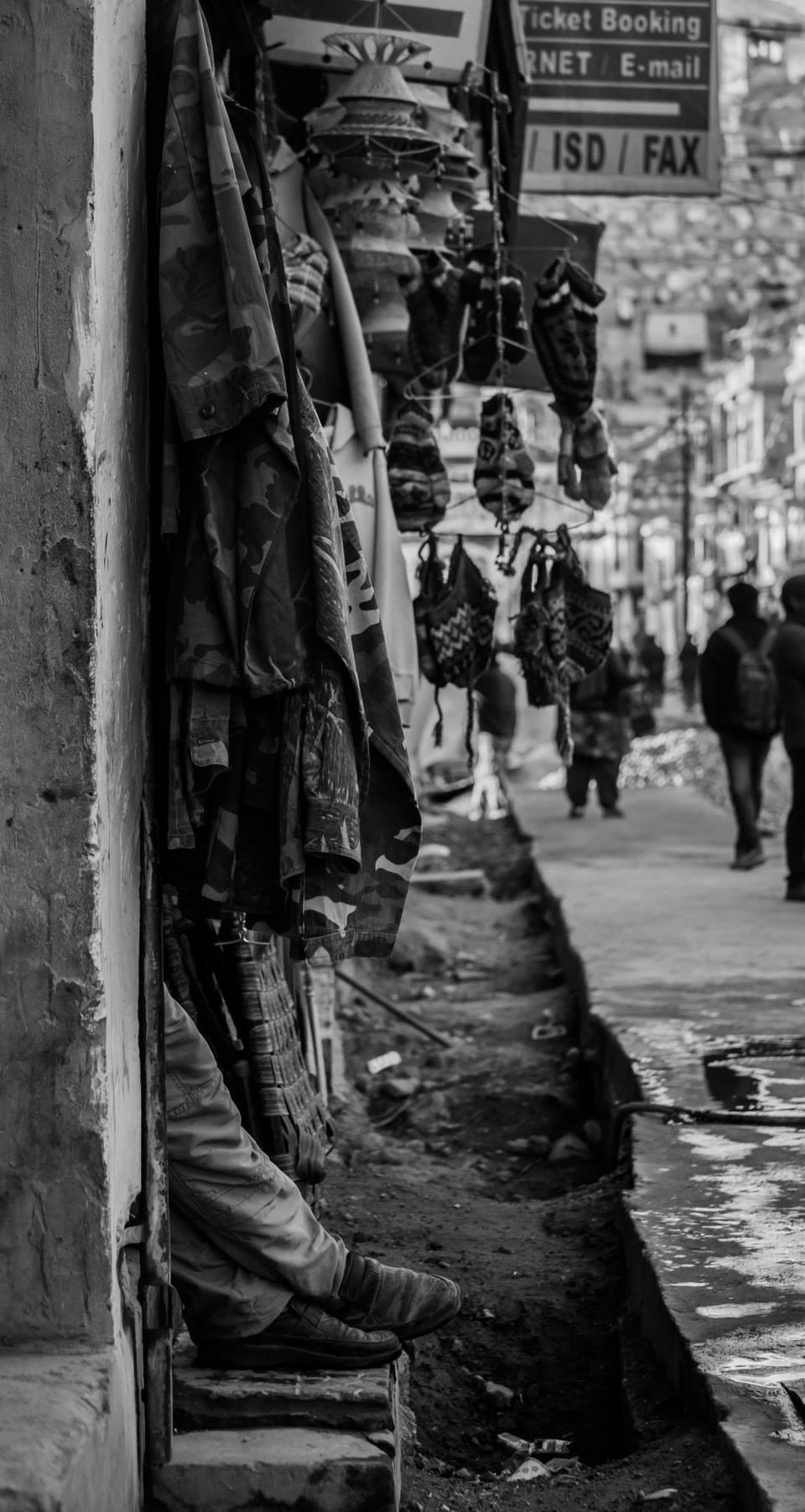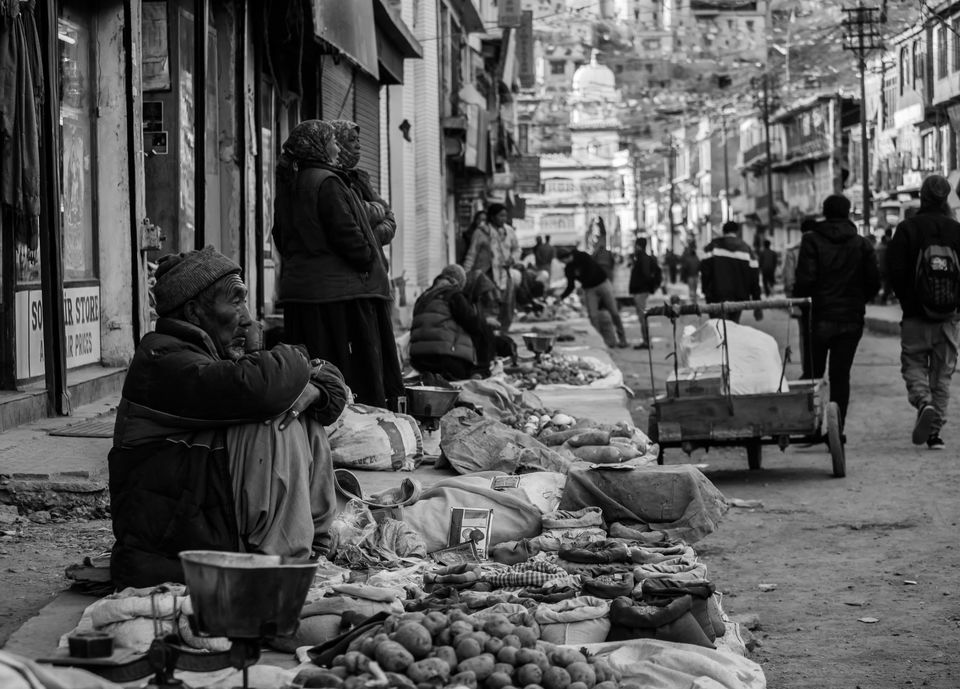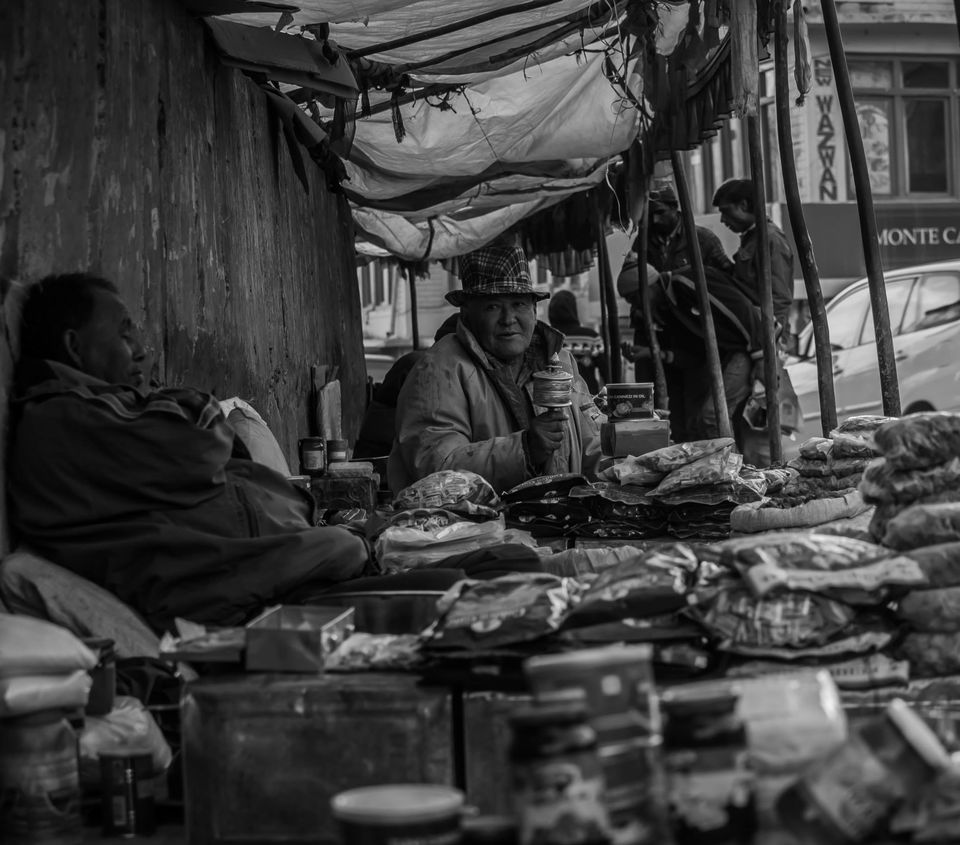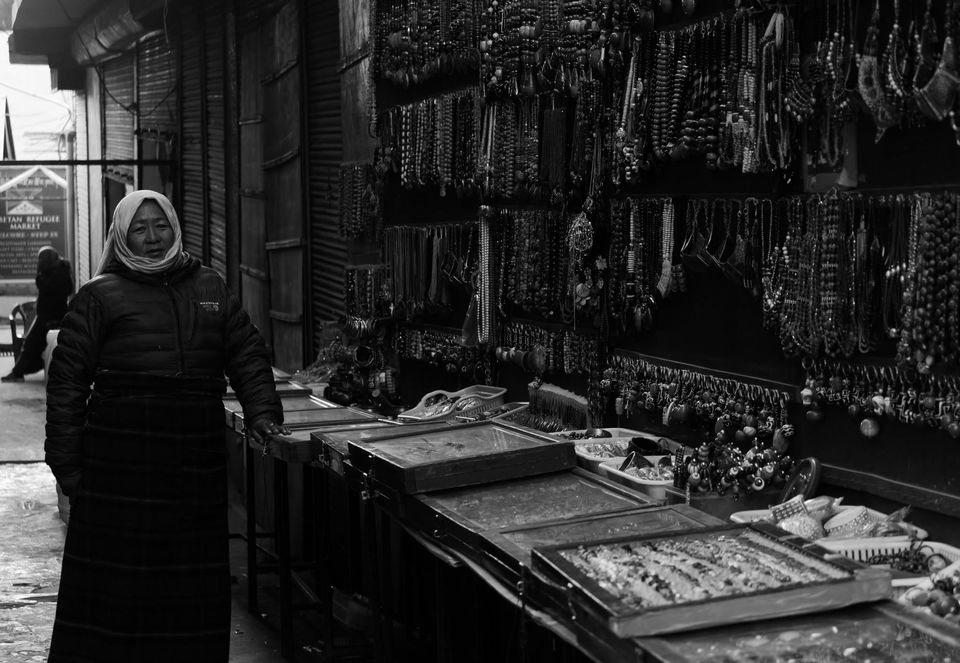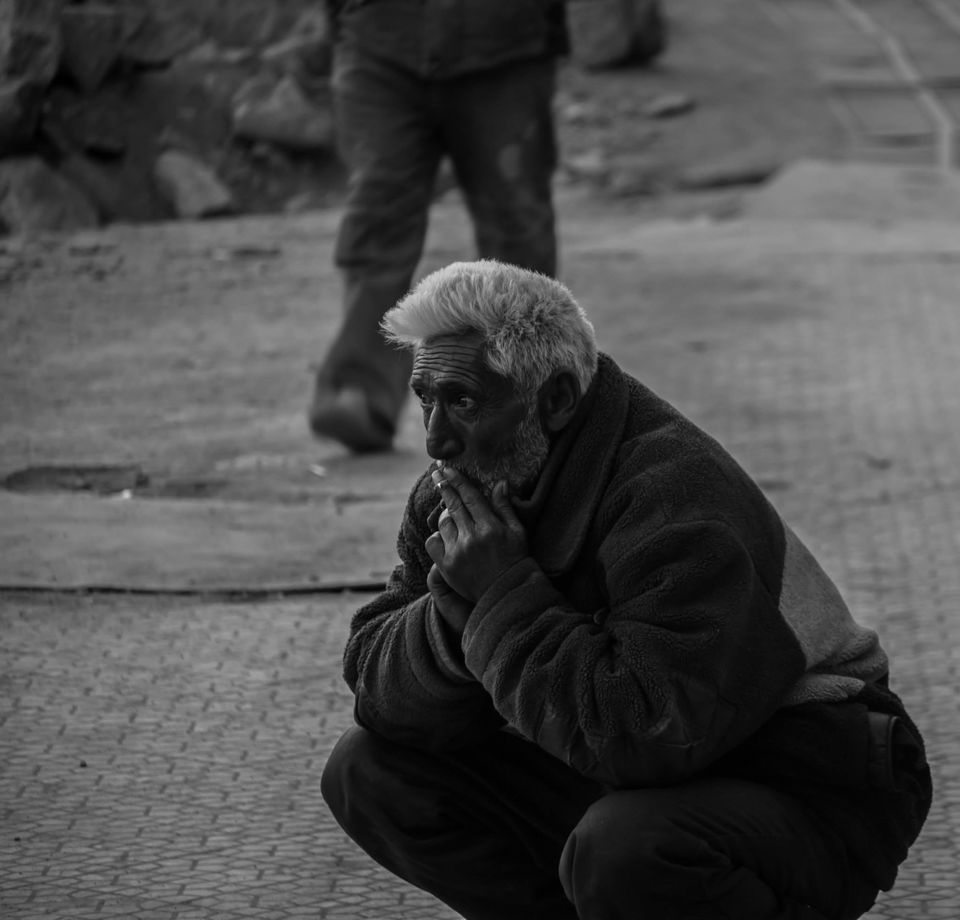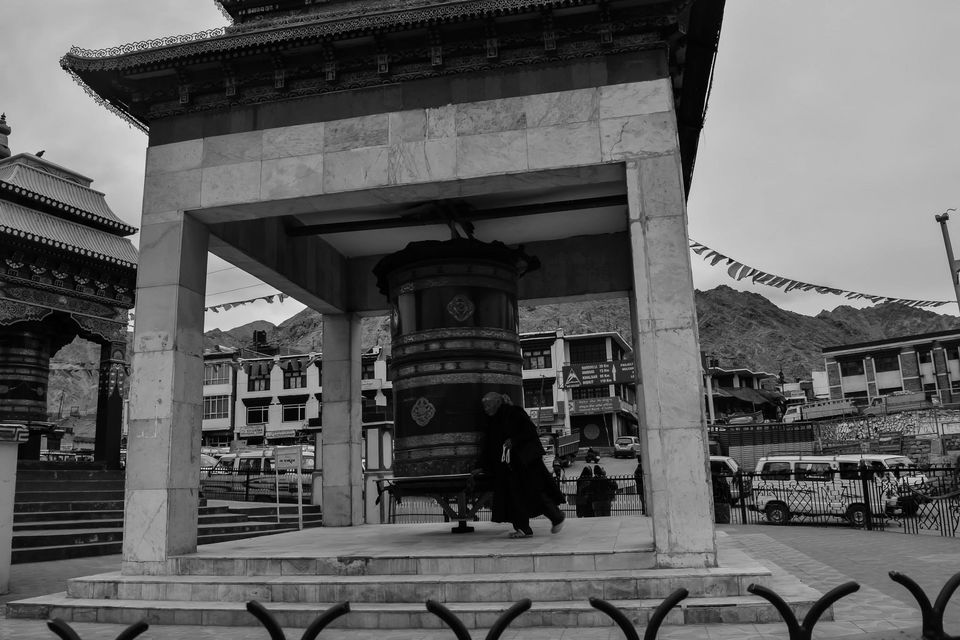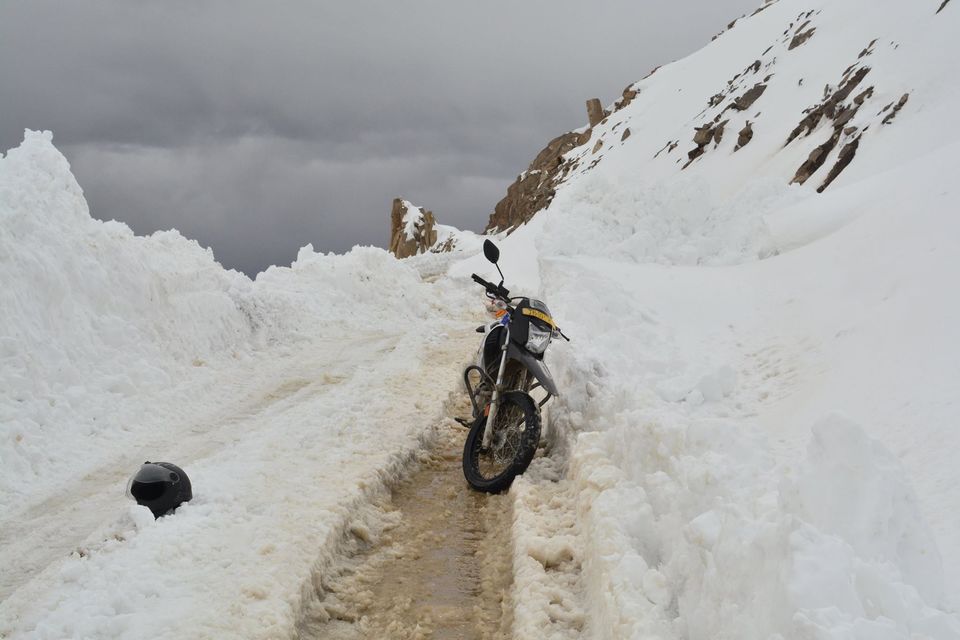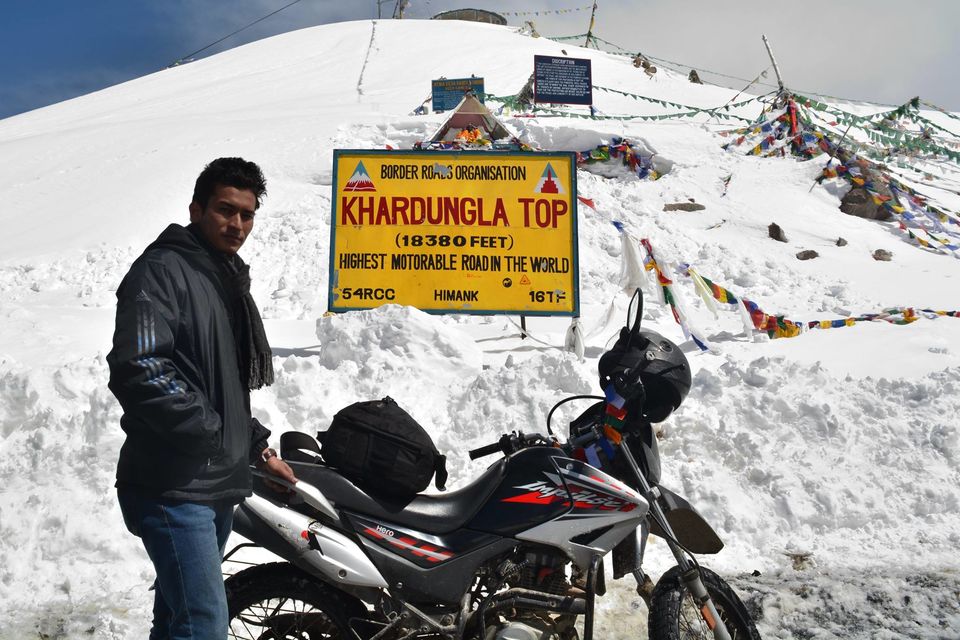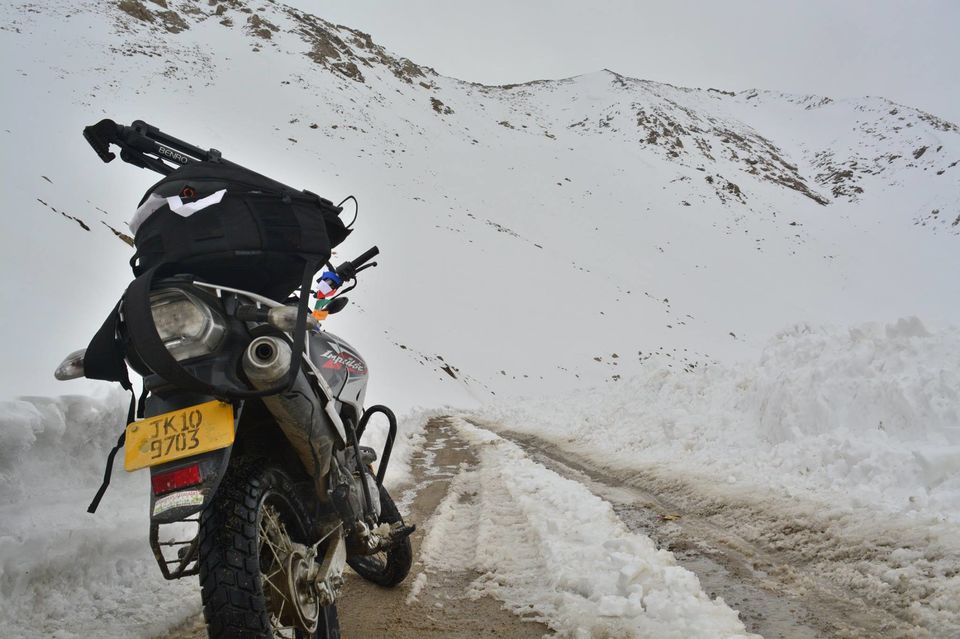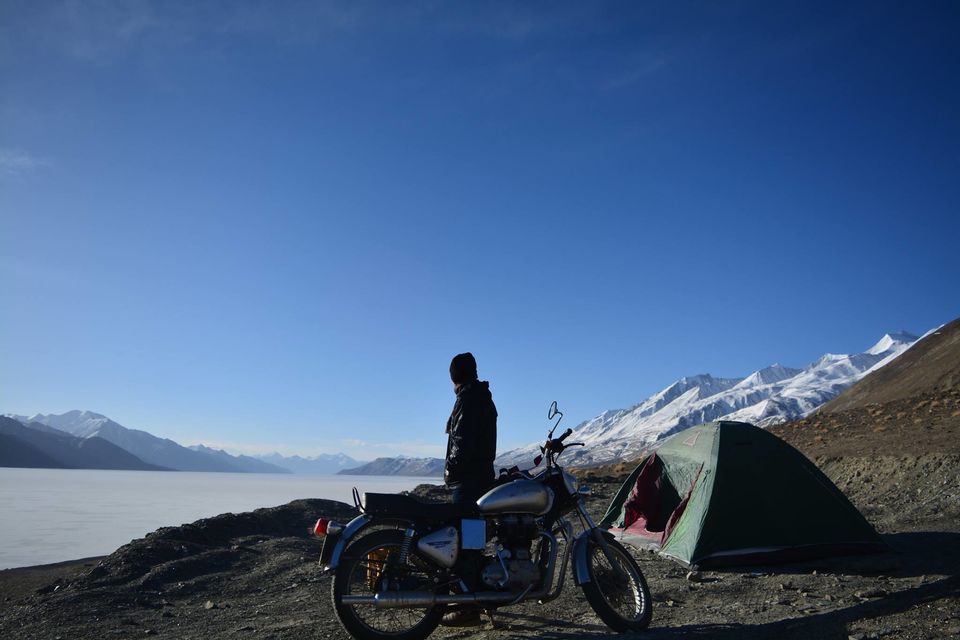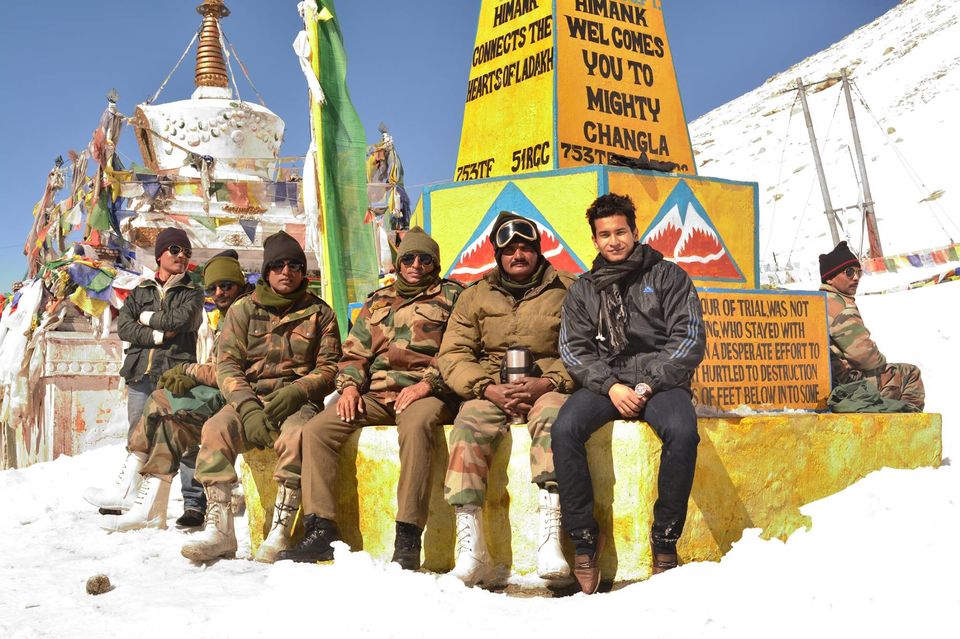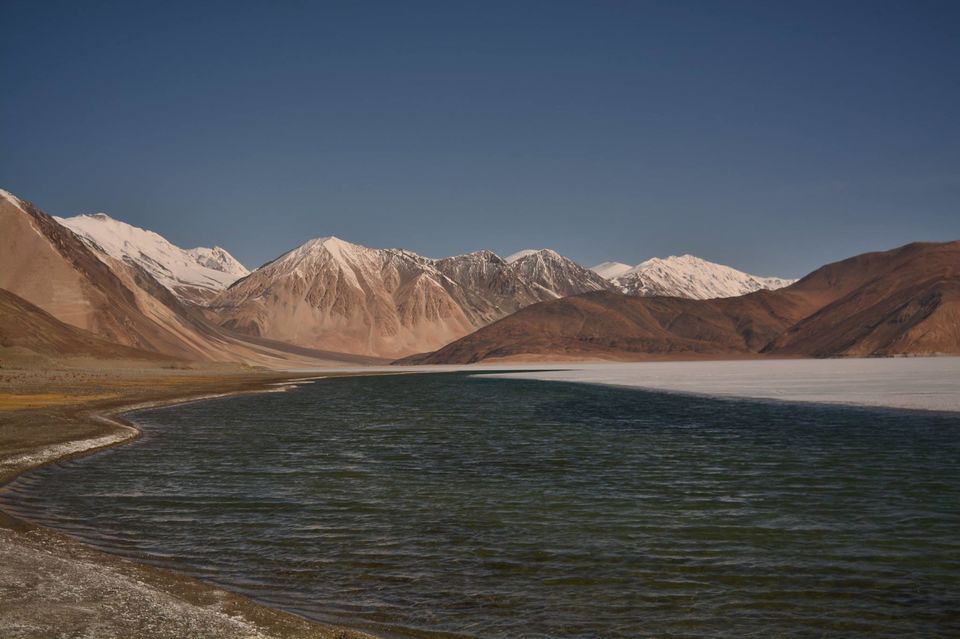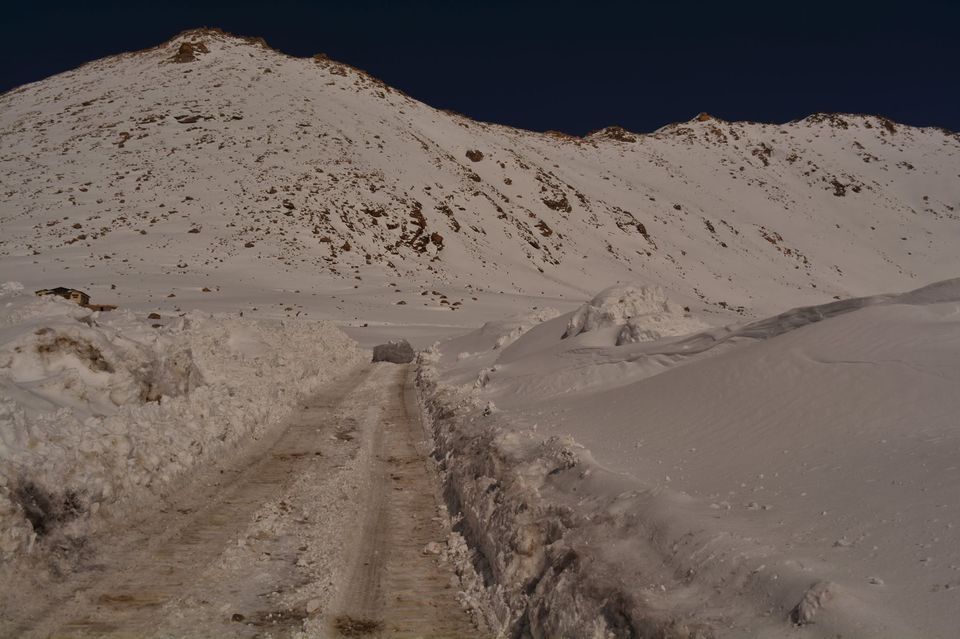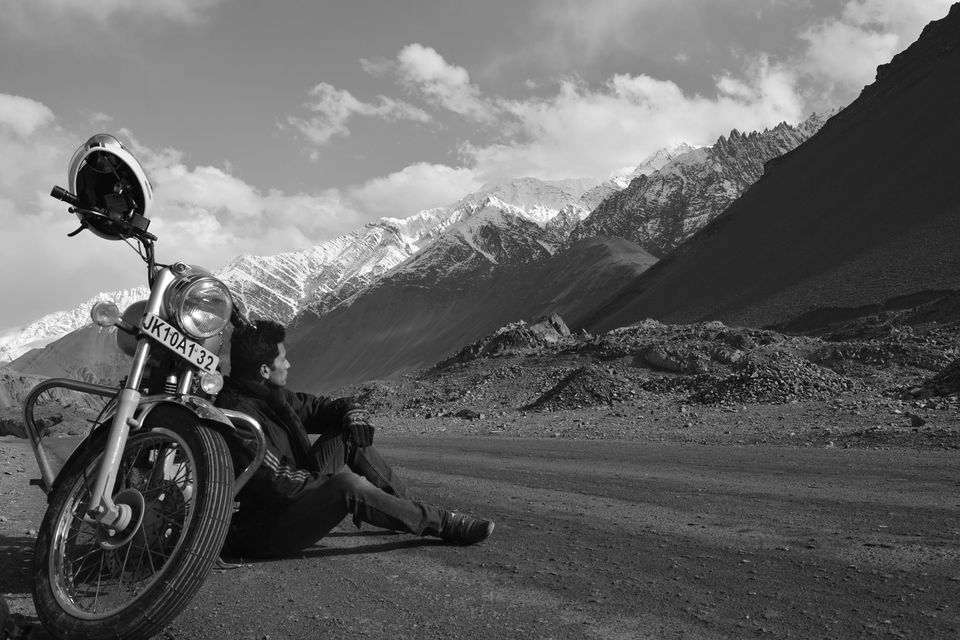 Leh Ladakh, the place each and every one of us looks up to visit once in our lifetime. A place that simply leaves us mesmerized and awestruck. You know leh-ladakh. You do.
I wont talk much, but let my photographs do the talking.
Highlights of the trip:
1)Went solo.
2) None of my friends knew about it.(now we don't talk)
3) I lied to my parents that i am going with my friends.(can't go home either)
Tip 1: April is not the best time to visit Leh. It snows a lot and you might find yourself spending your hard earned days sitting inside a car and listening to ladakhi music..but believe me, its worth taking a risk if you are riding a bike..because you get to witness this: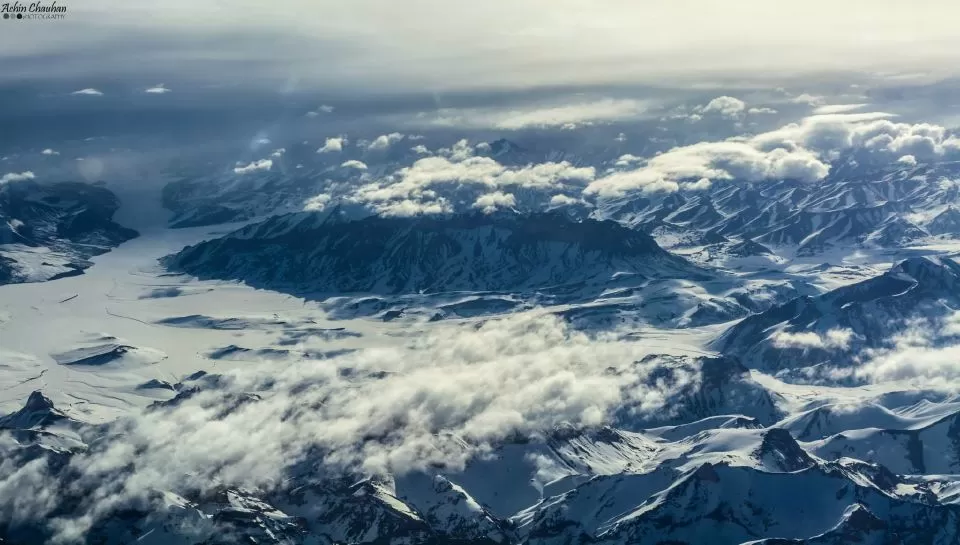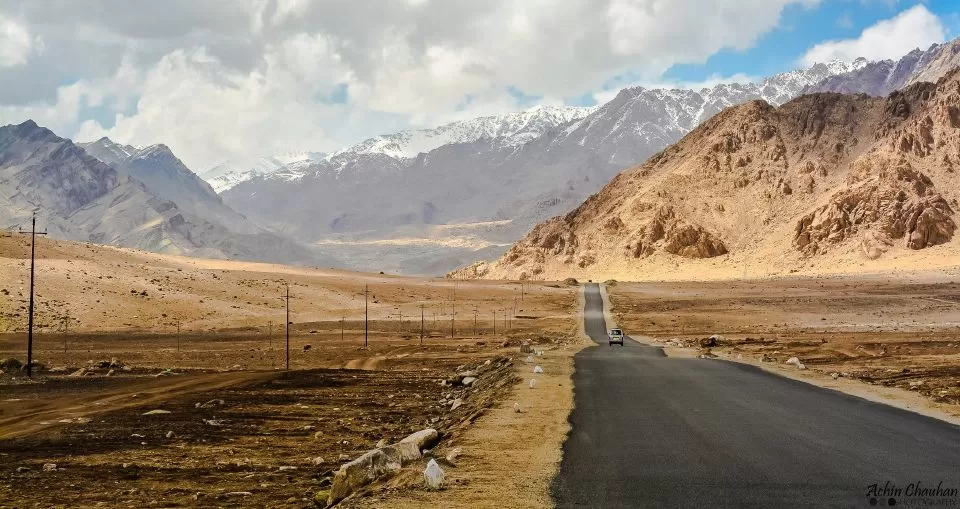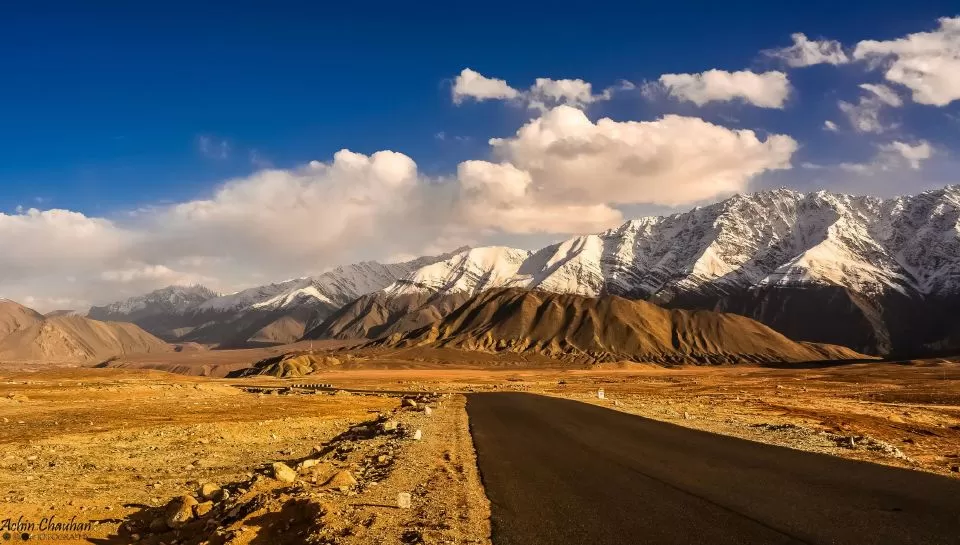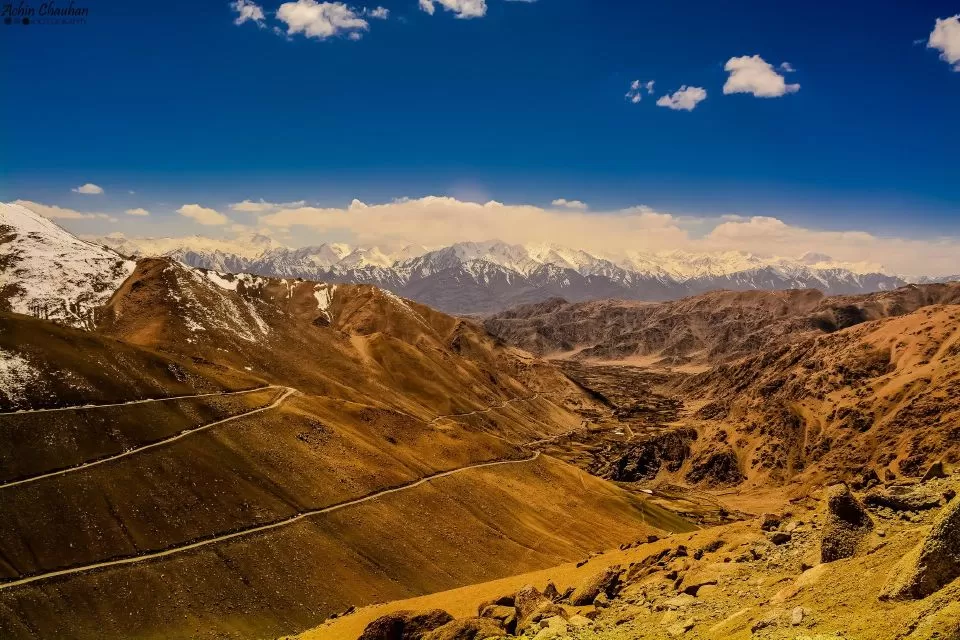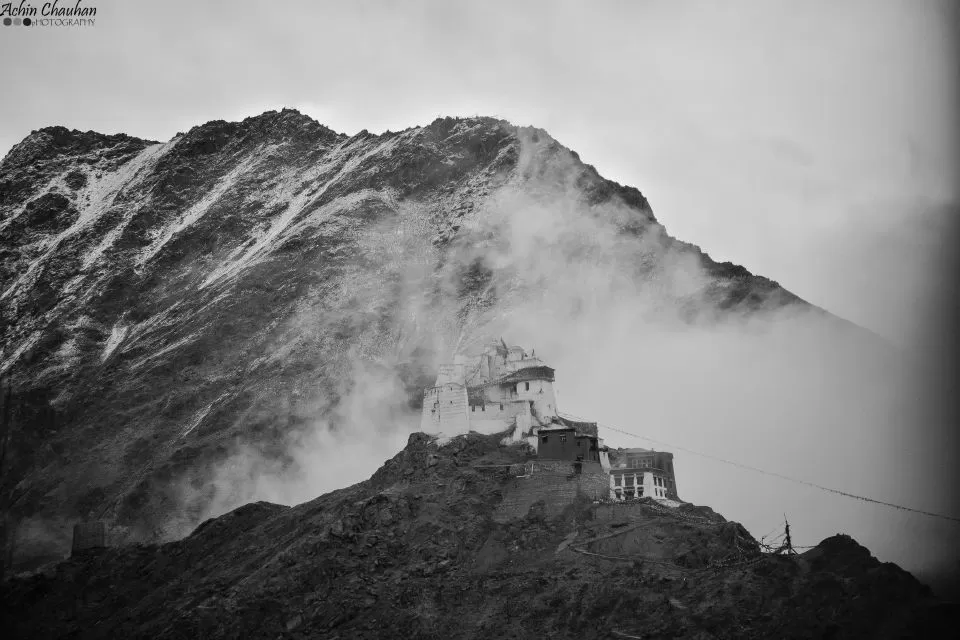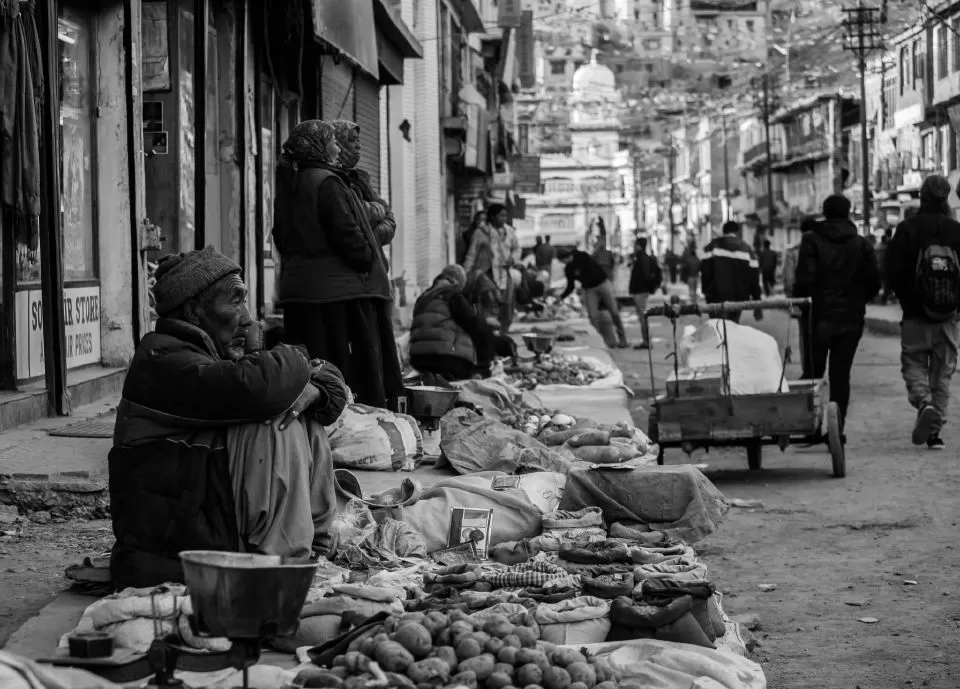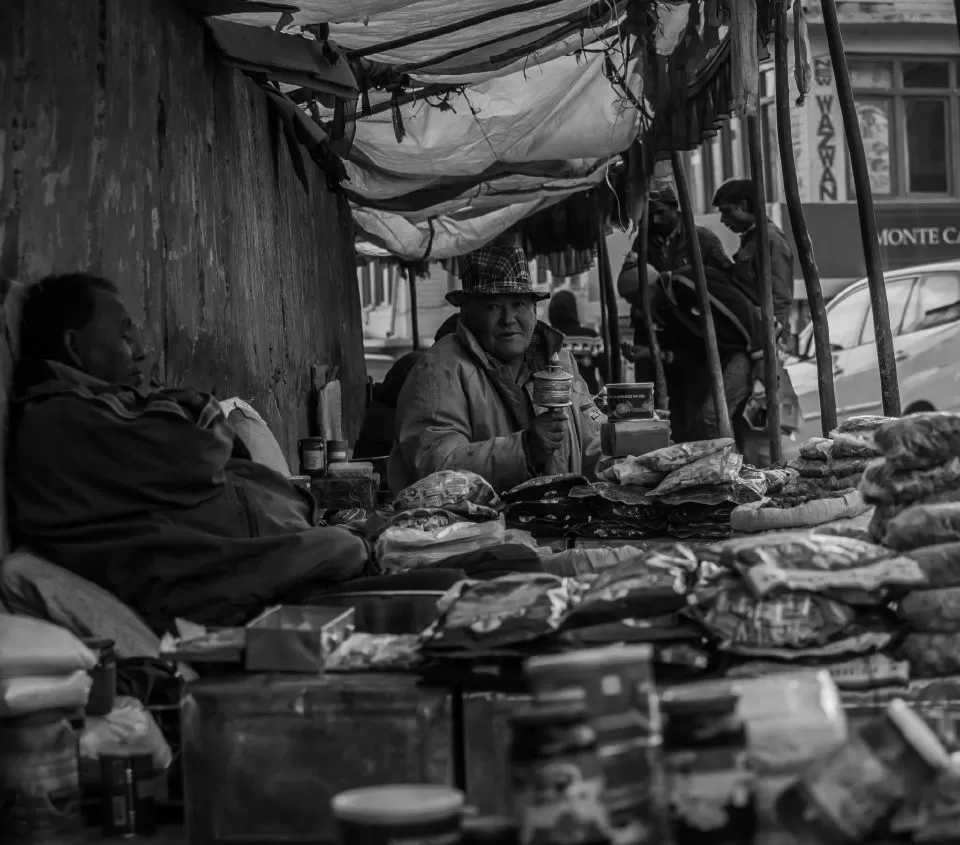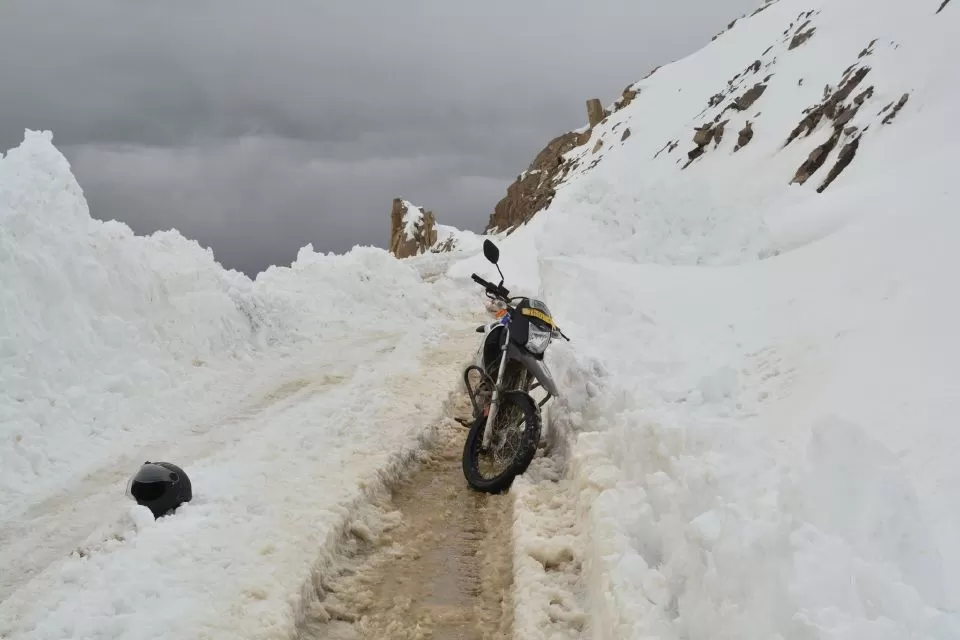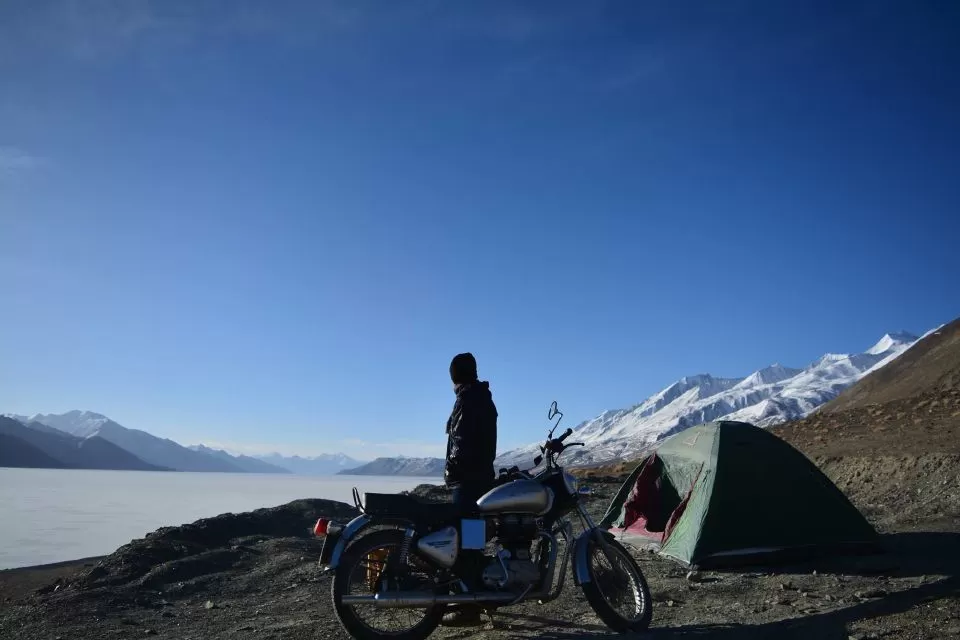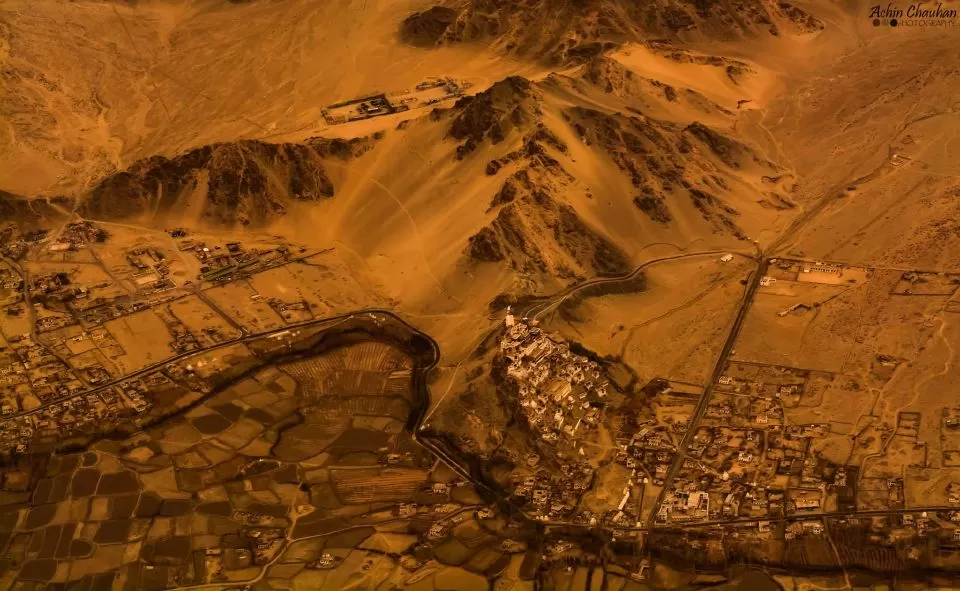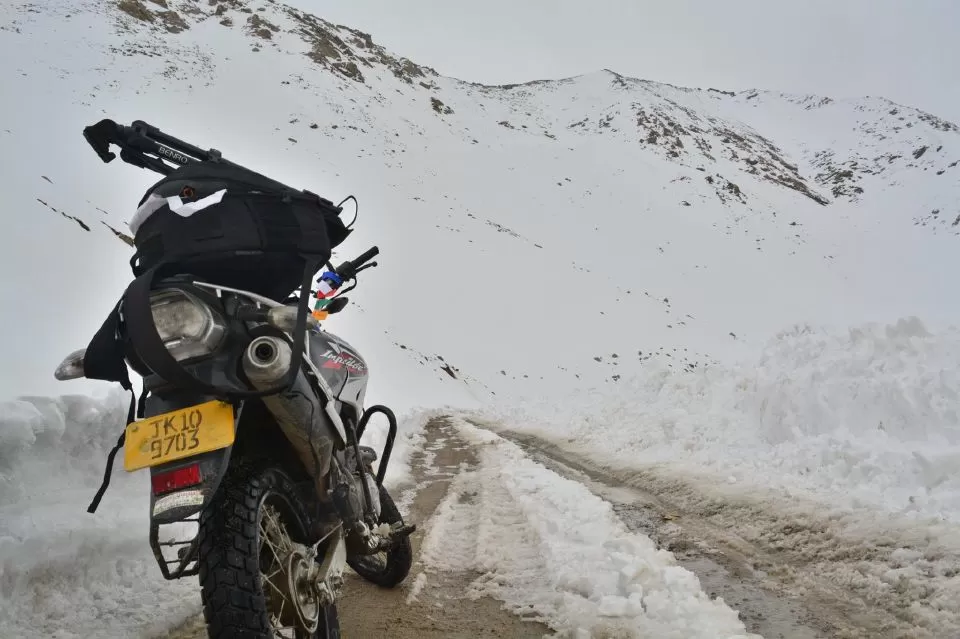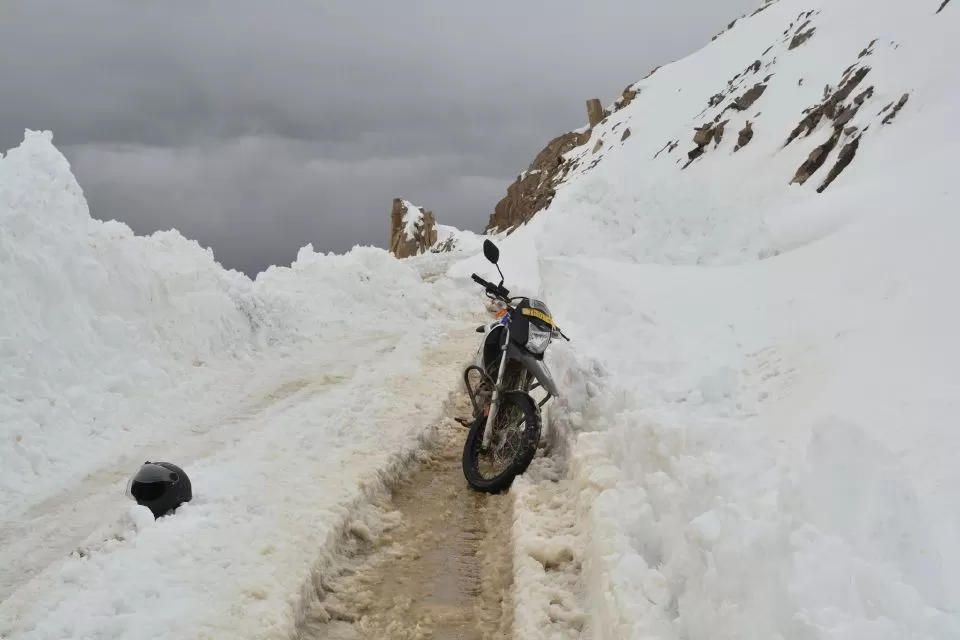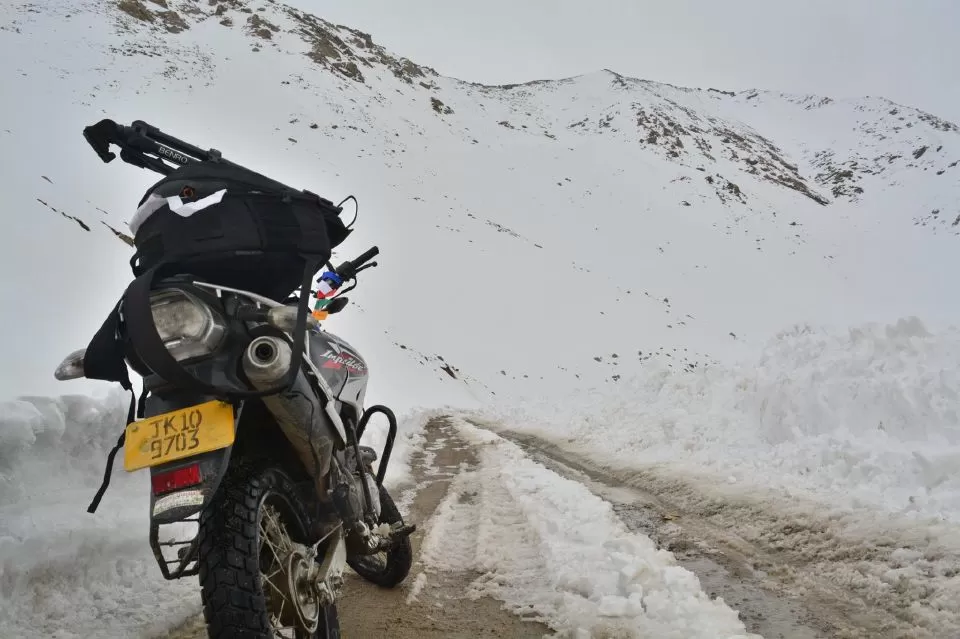 This is Khardung la, the so called world's highest motor able road.[death mode on]
Tip 2: April is the best time to visit leh, as you will not be annoyed by people asking you to take their photographs.
Tip 3: Fight for the window seat and even 'kill' if you have to.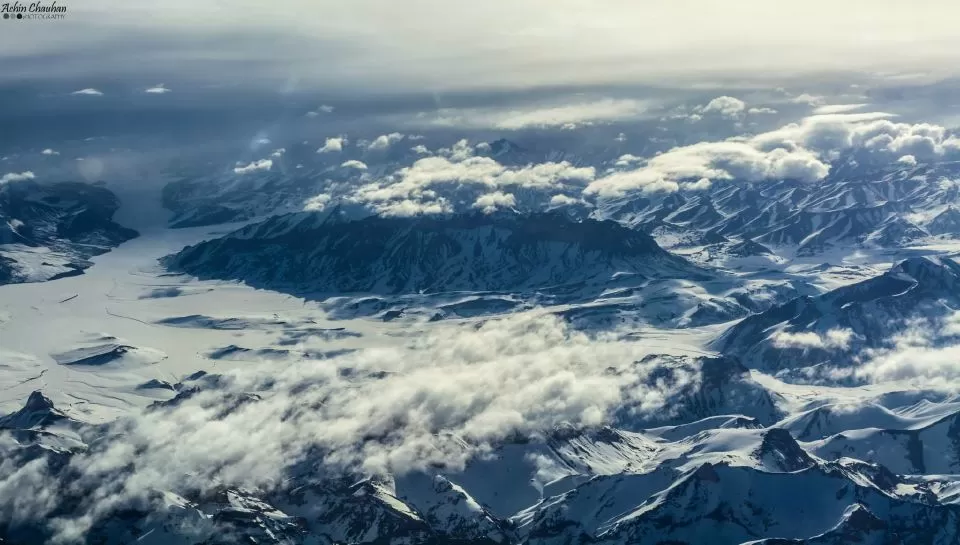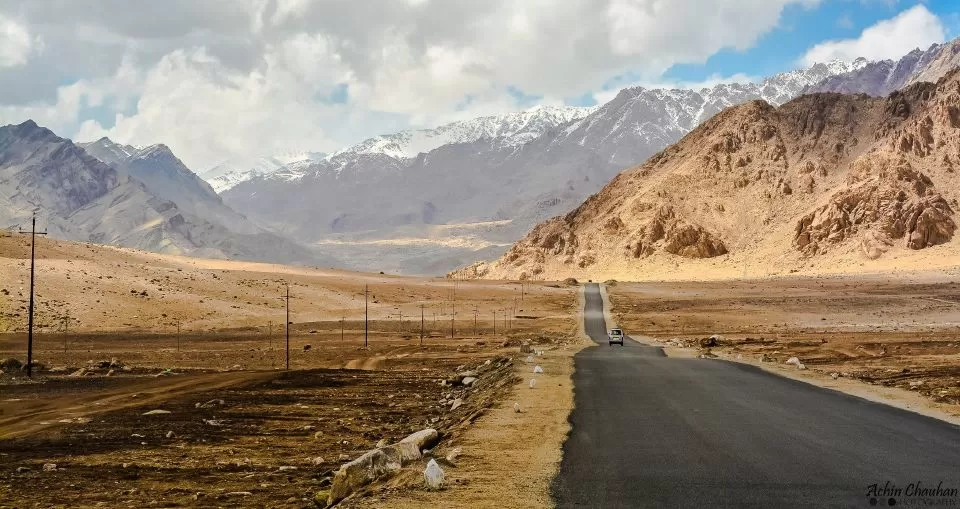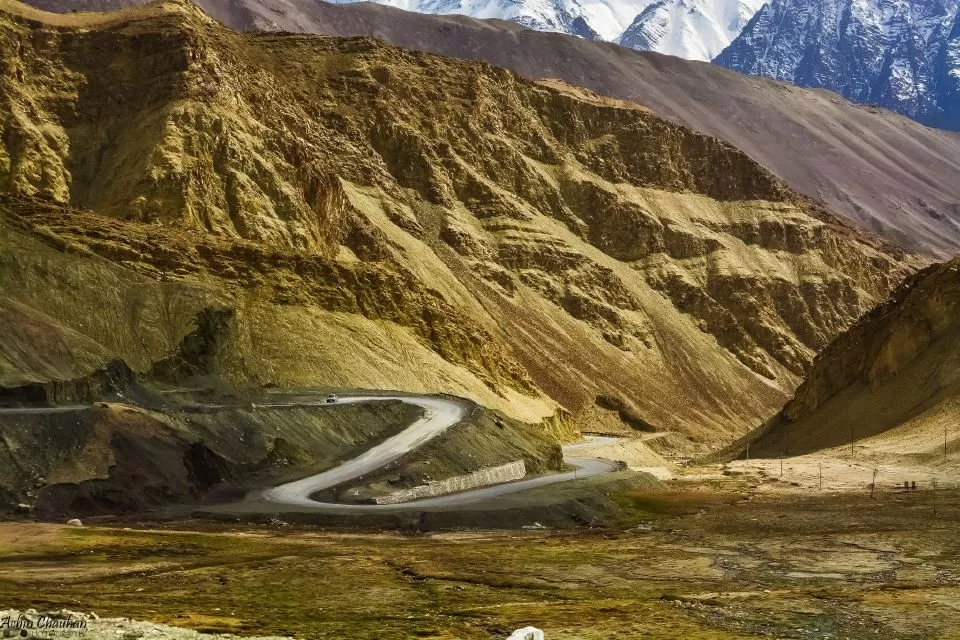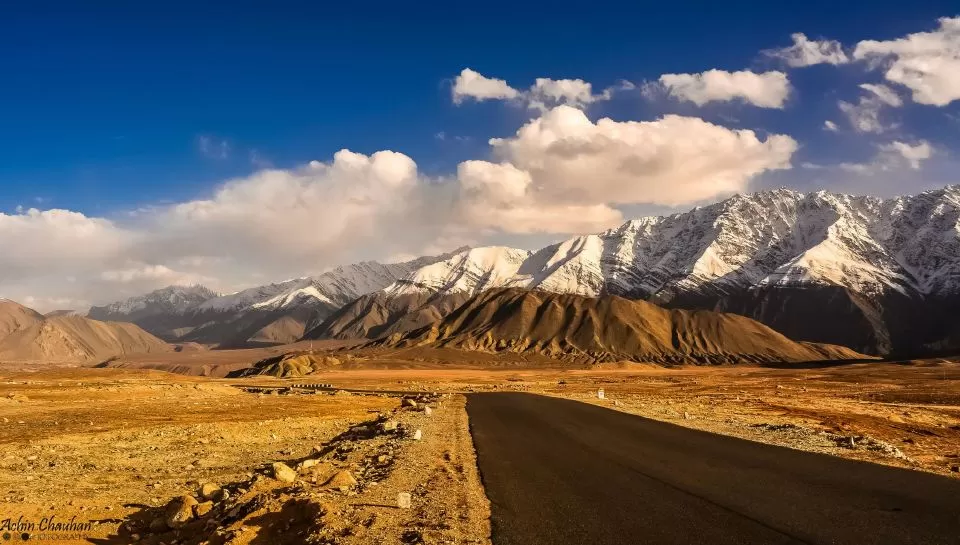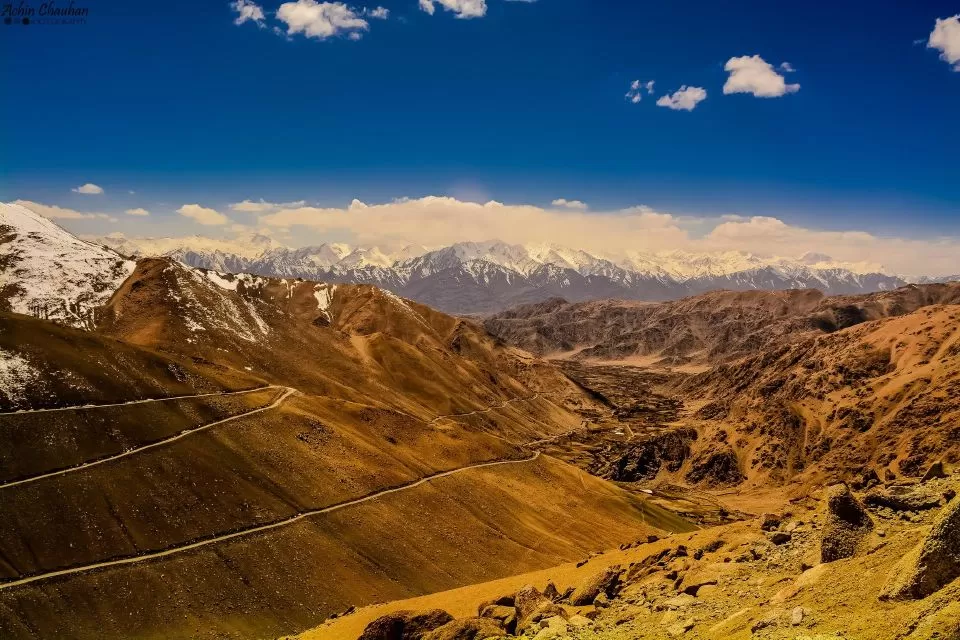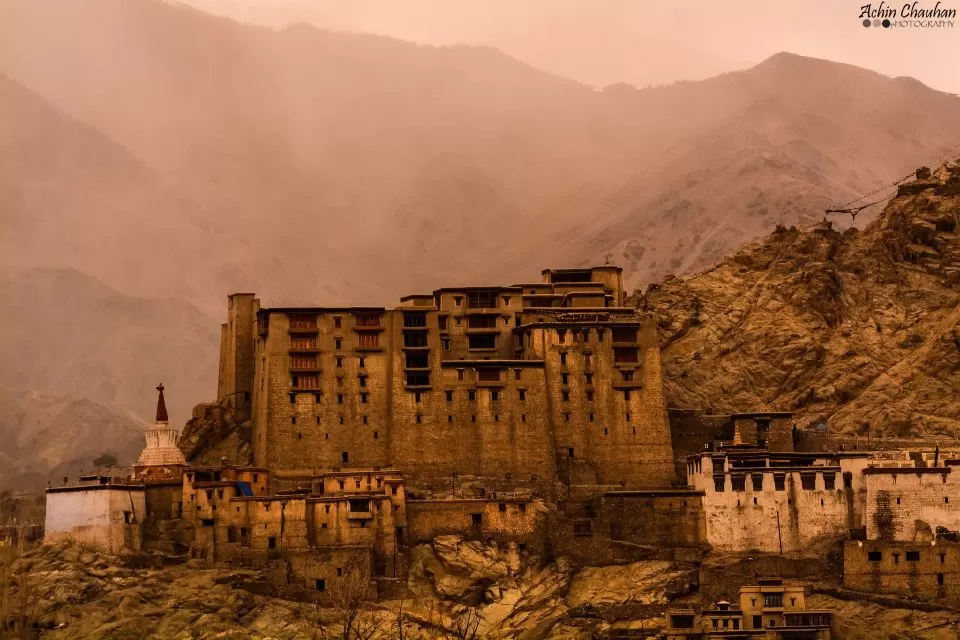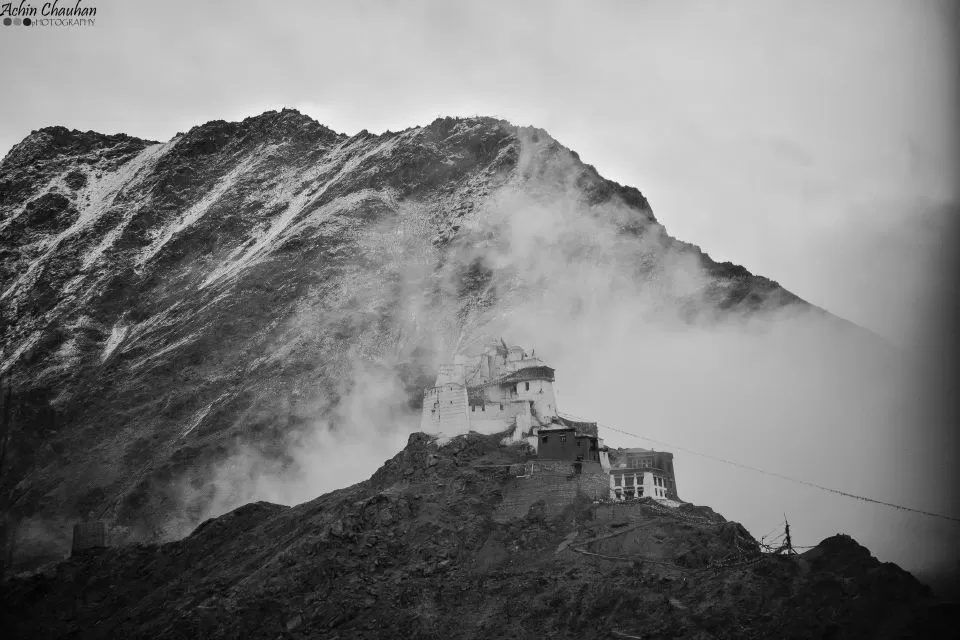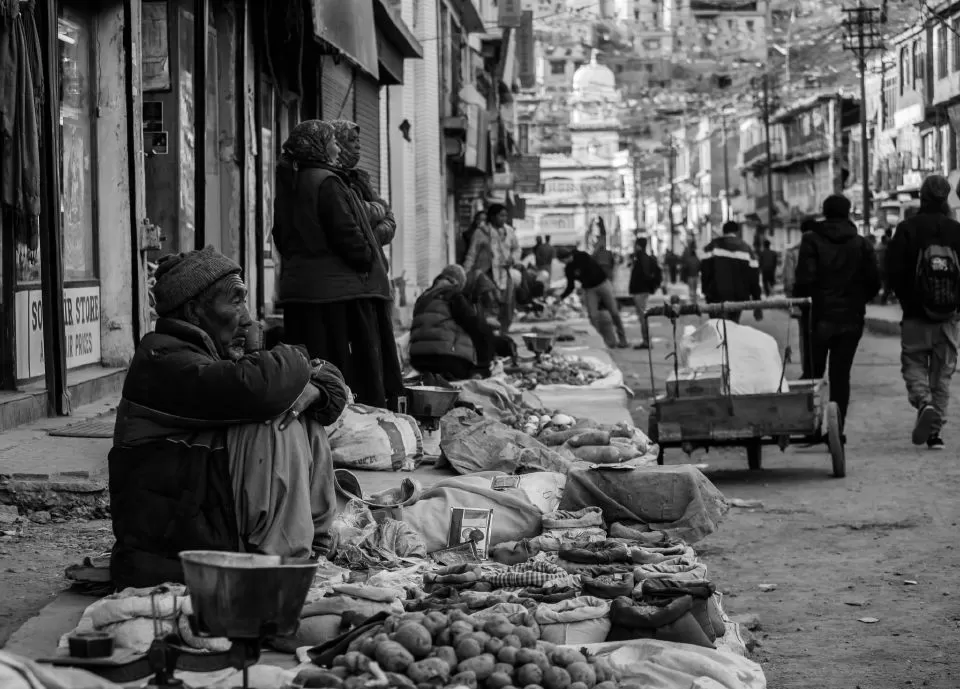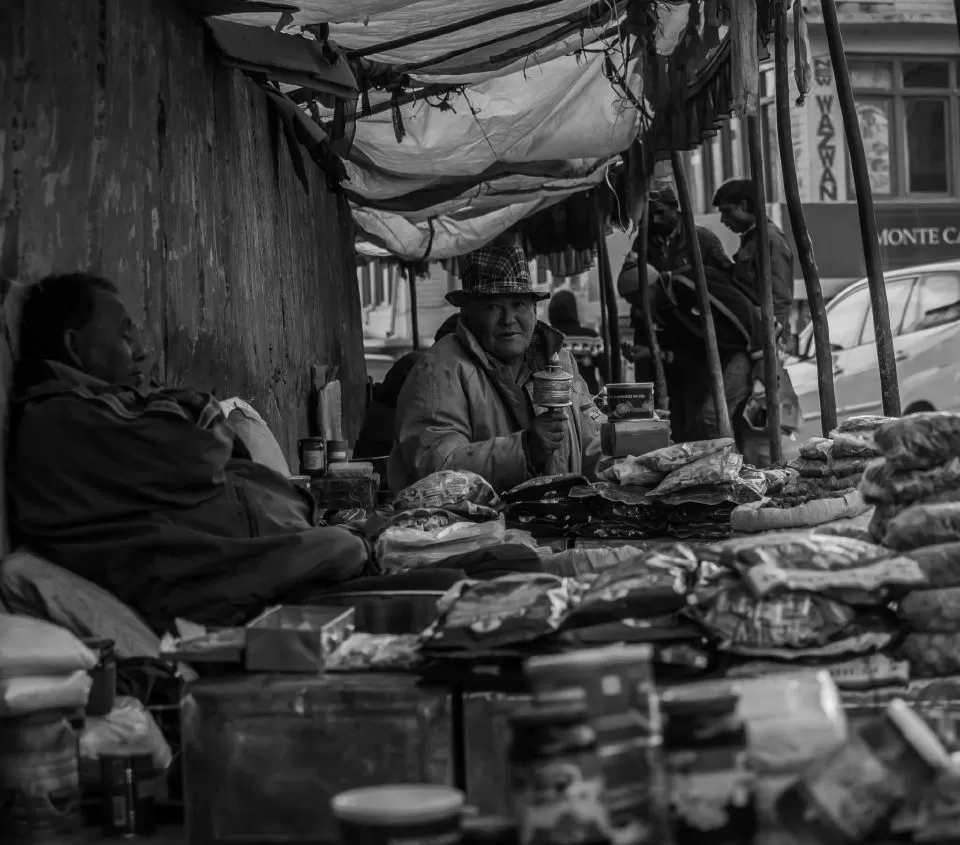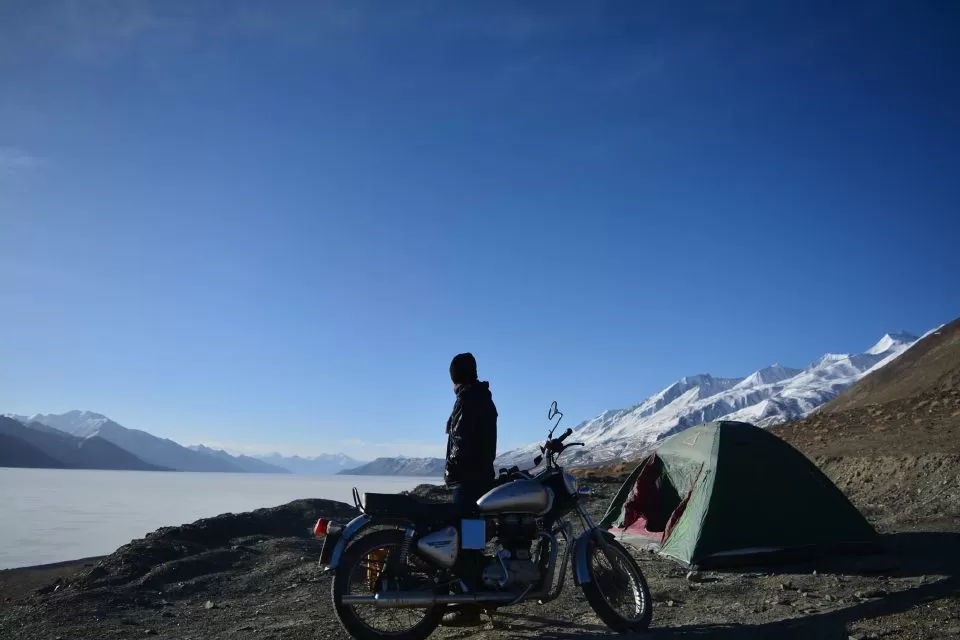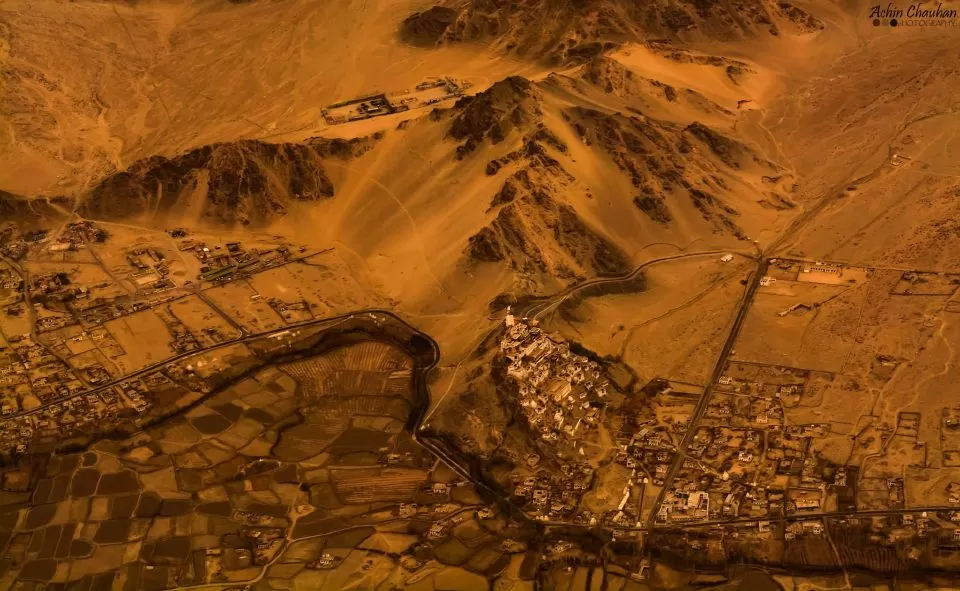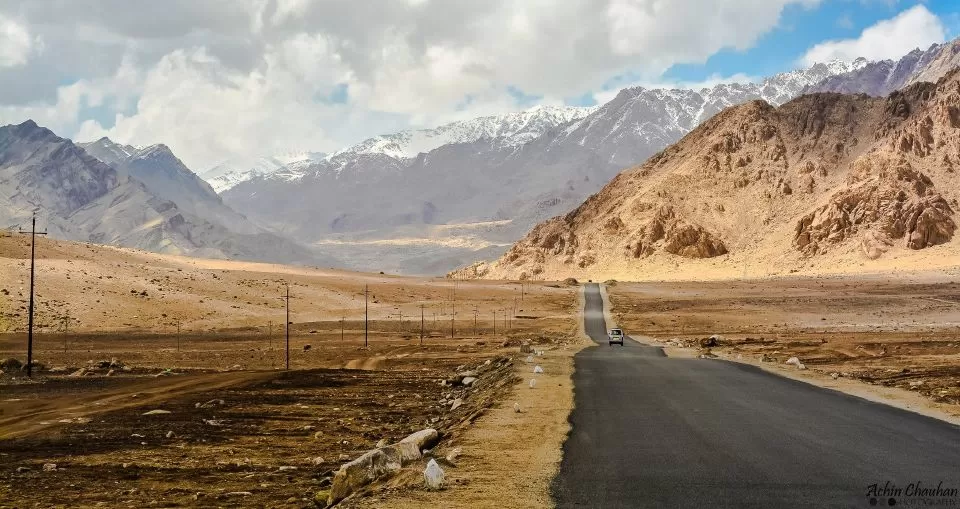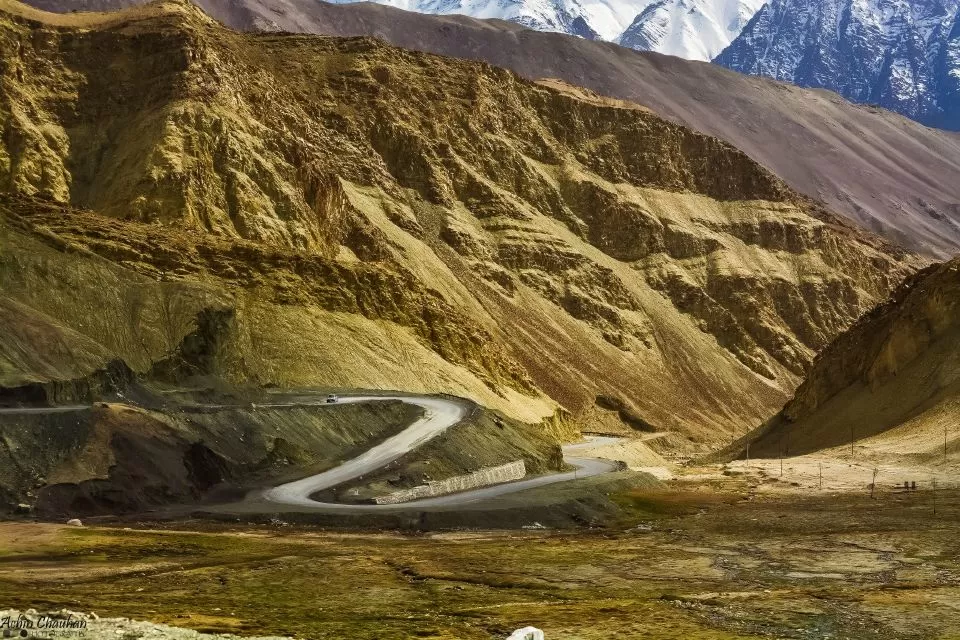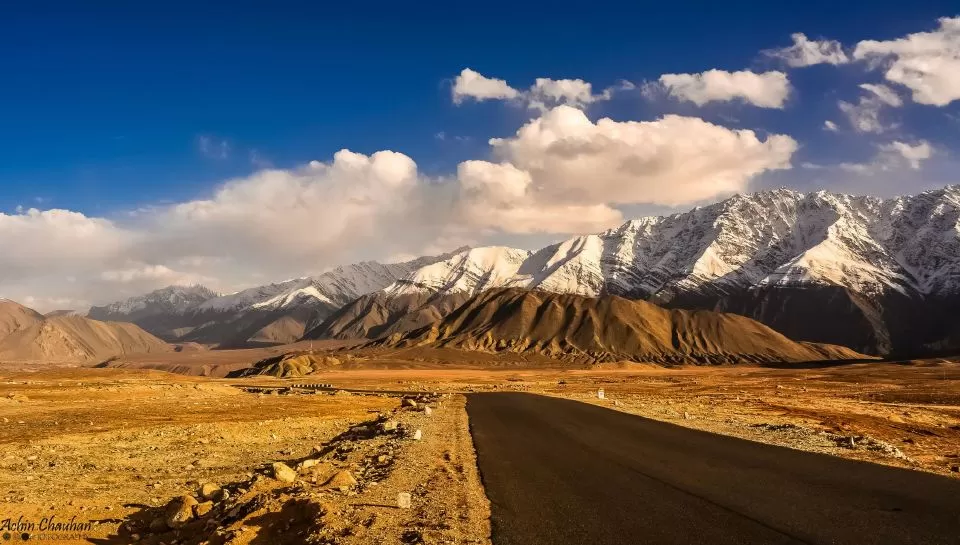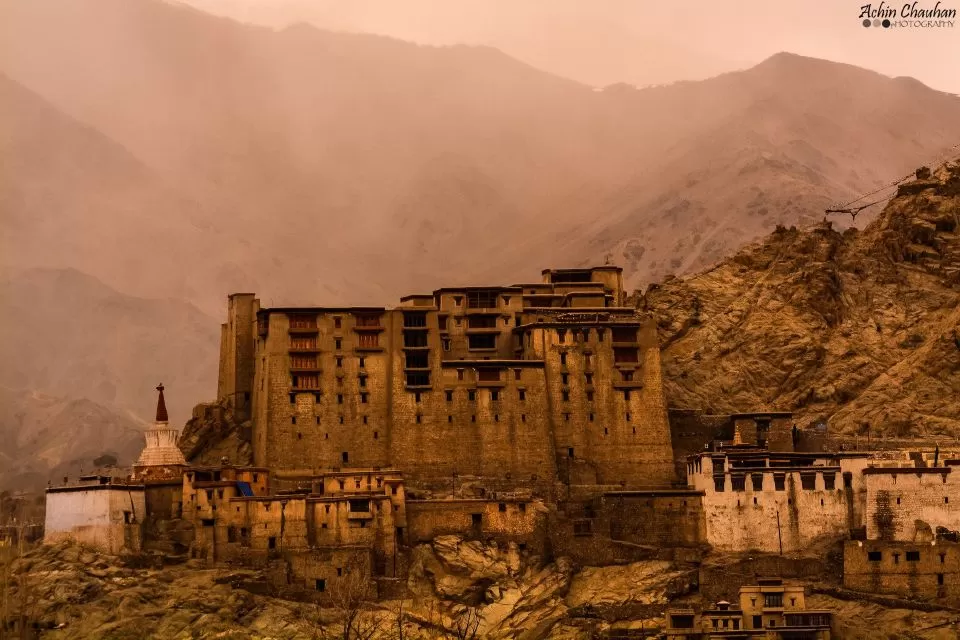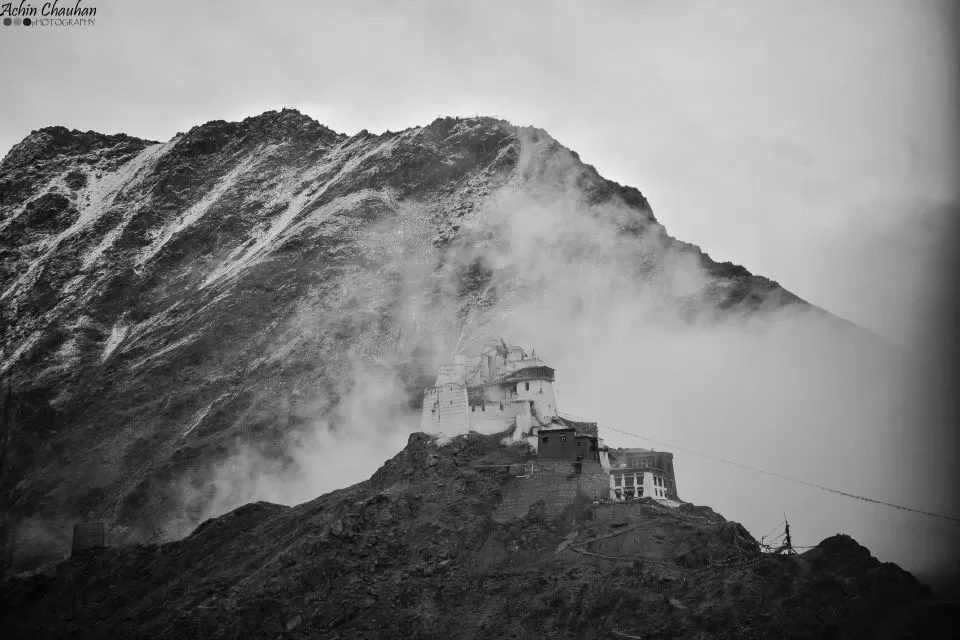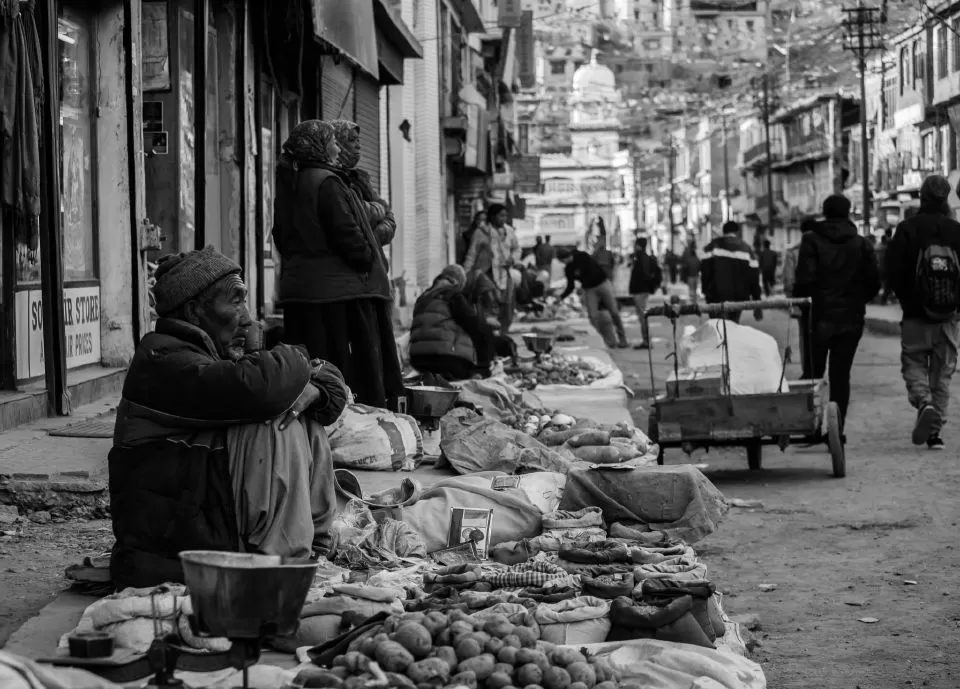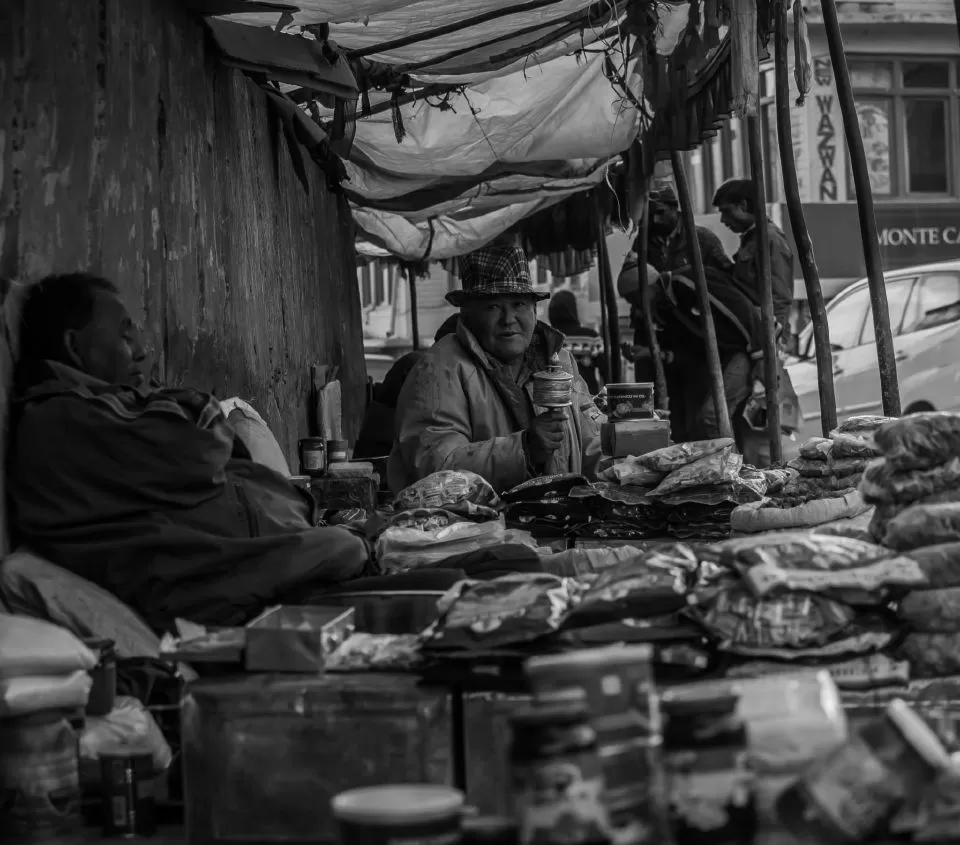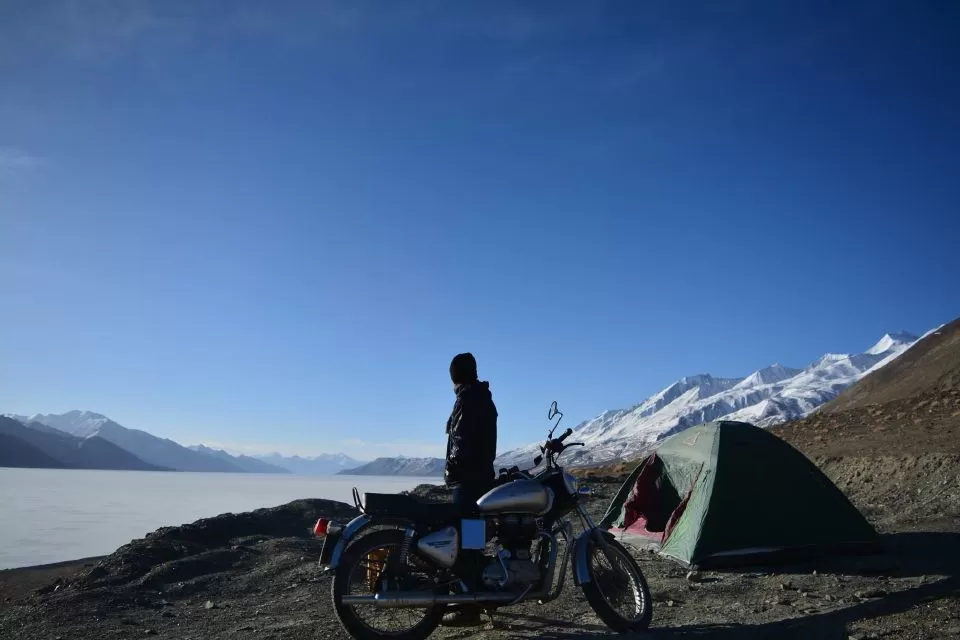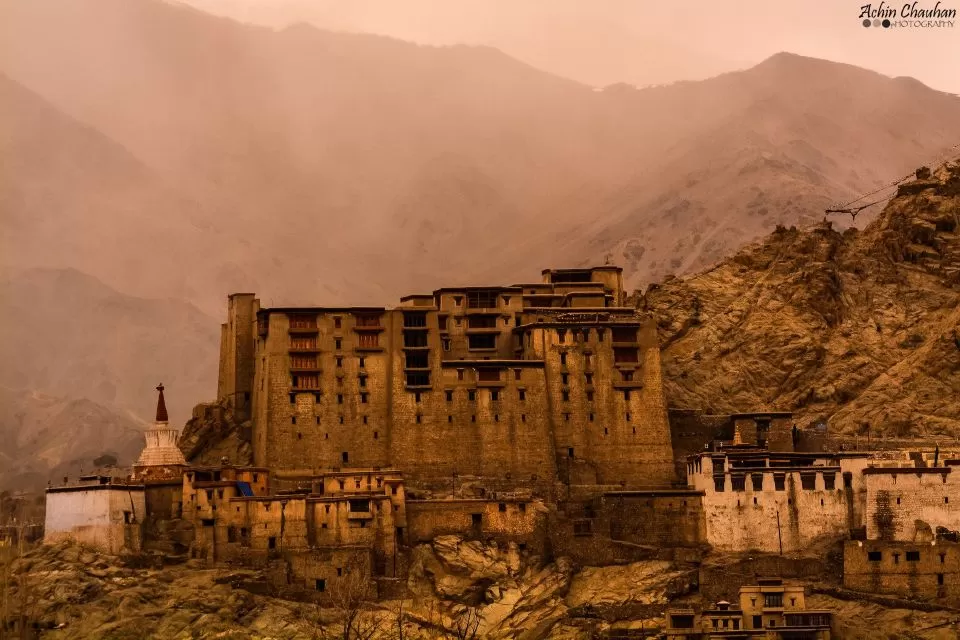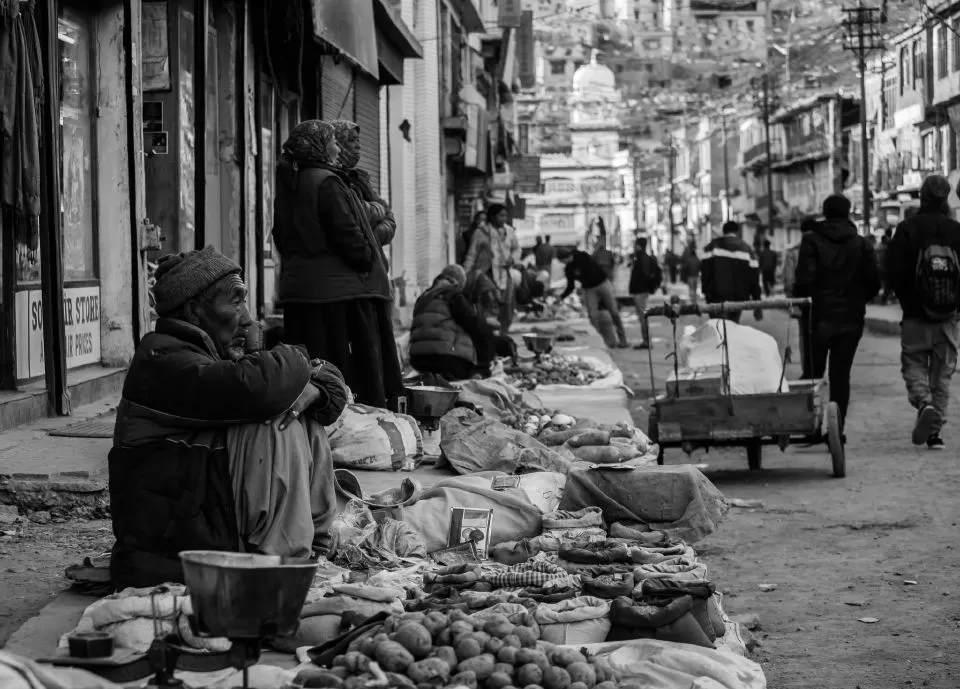 Dominating the barren mountain: Stakna Monastery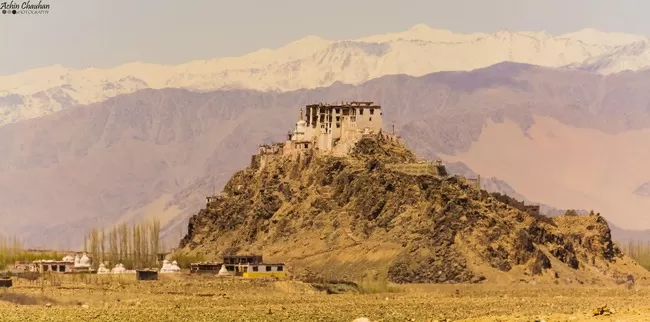 Lamayuru Monastery(120 km's from leh on leh-srinagar highway)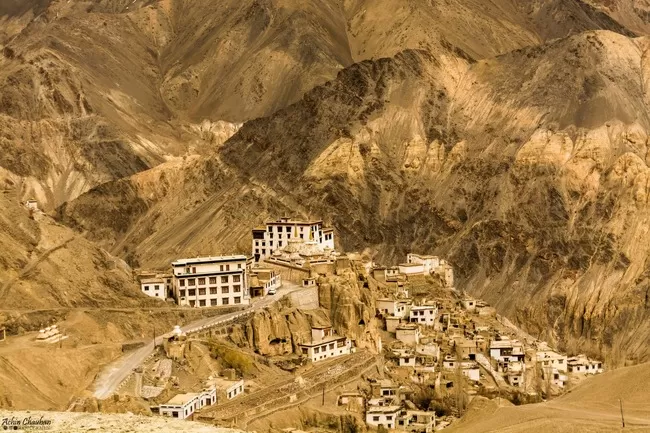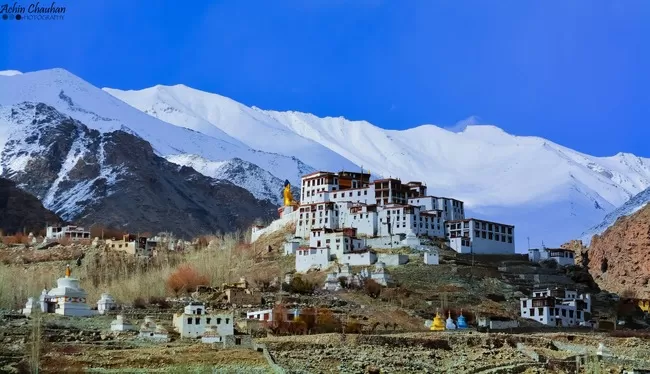 Tip 4: For those travelling by air, give your body some time to acclimatize...don't rush to places on your first day..remember you are already at 10000 ft and heaven isn't too far away..leh has so much to offer..spend some days in leh..visit the shanti stupa, namgyal tsemo monastery,leh palace and specially the leh market..
People pray and do business at the same time; a rare sight.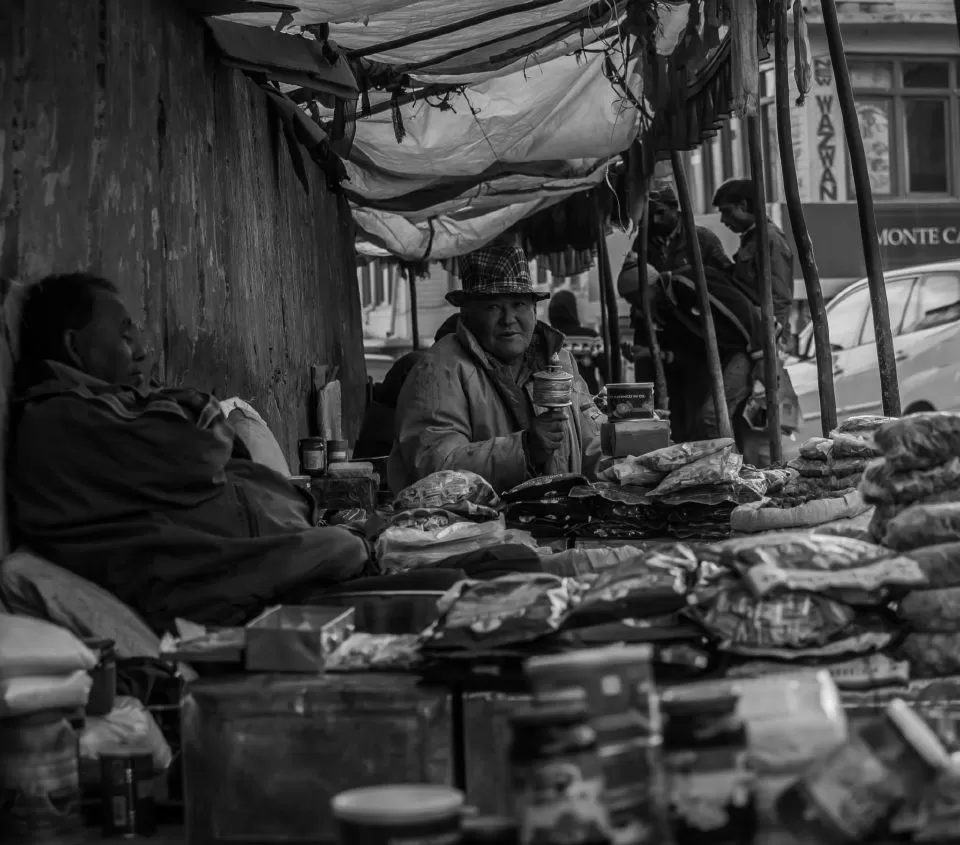 Tip 5: Don't go for cabs unless you can't ride a bike..and one person per bike please.. Indian government has put in all the money for building roads, so respect that and unleash the biker in you..but stay away from reckless driving!!!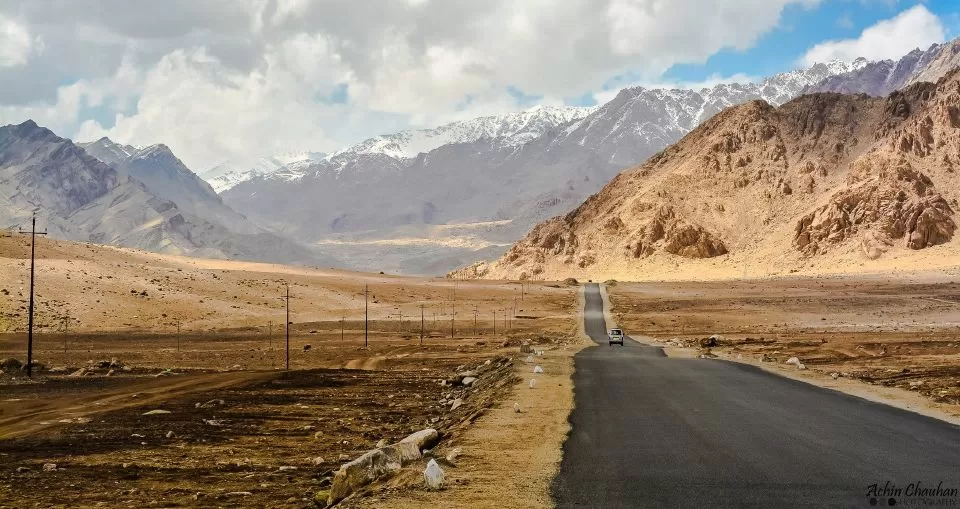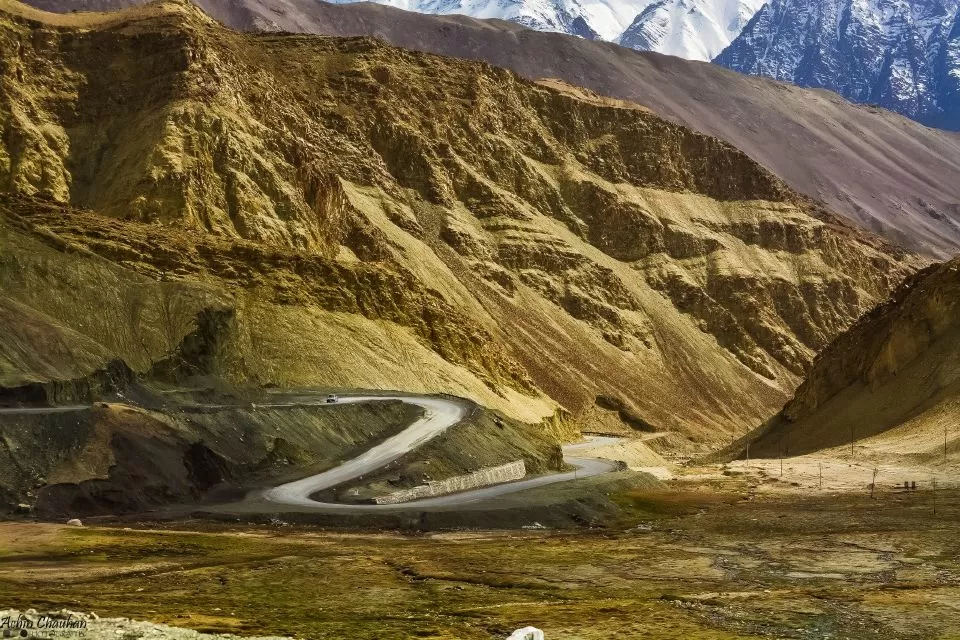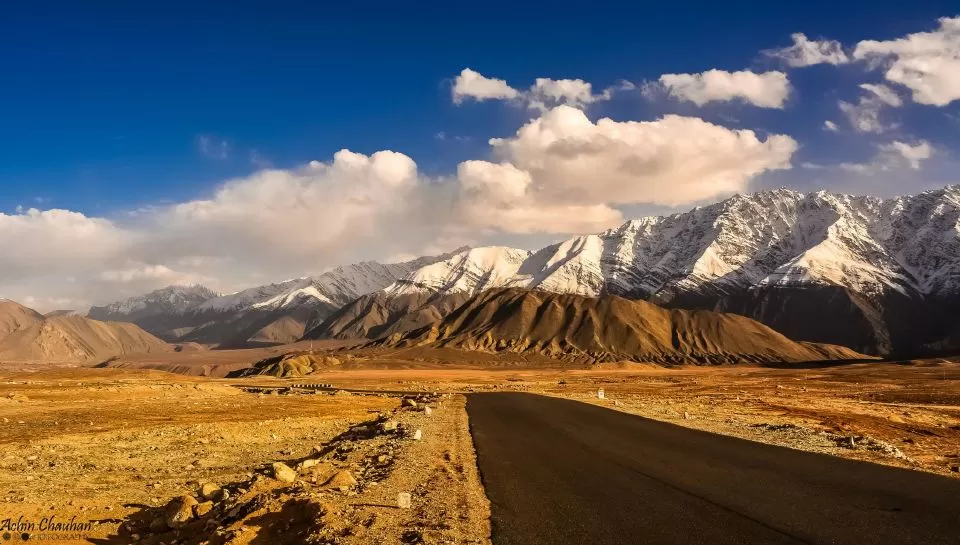 TIP 6: If you get the opportunity to camp..go for it!!! I camped alongside the semi frozen Pangong lake and it was a sight to behold.You need to get permission from the Army first, only then you'll be allowed to set up your camps. (Camping gear can be rented from Leh)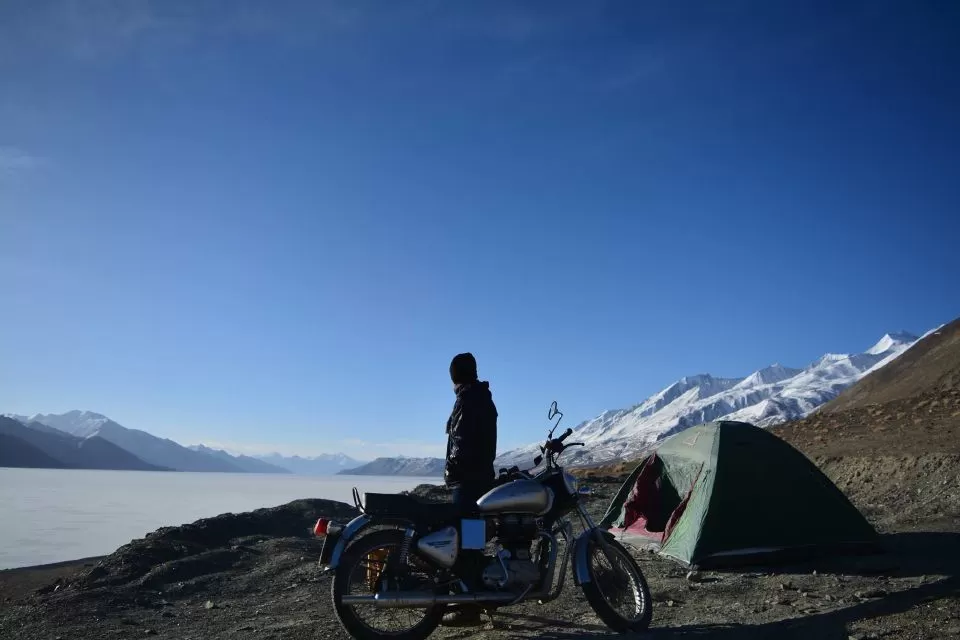 TIP 7: Visit all the monasteries. You need a reason?? Well see for yourself:
Last light of the day falling on Tangste Monastery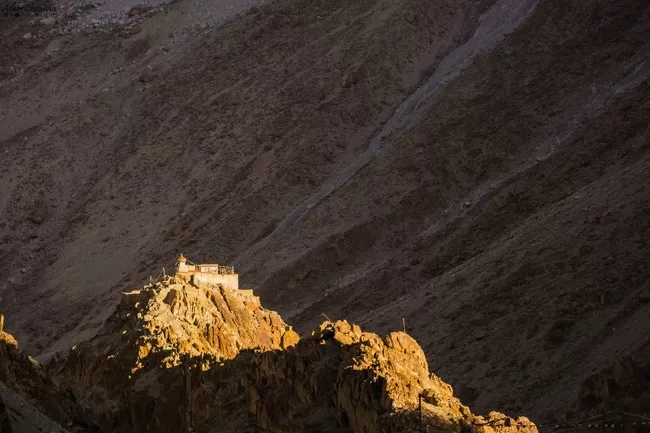 TIP 8: Don't miss the confluence of "Zanskar" and "Indus" at Nimmu, Magnetic hill and langar prepared by the Indian Army at Shri Pathar Sahib.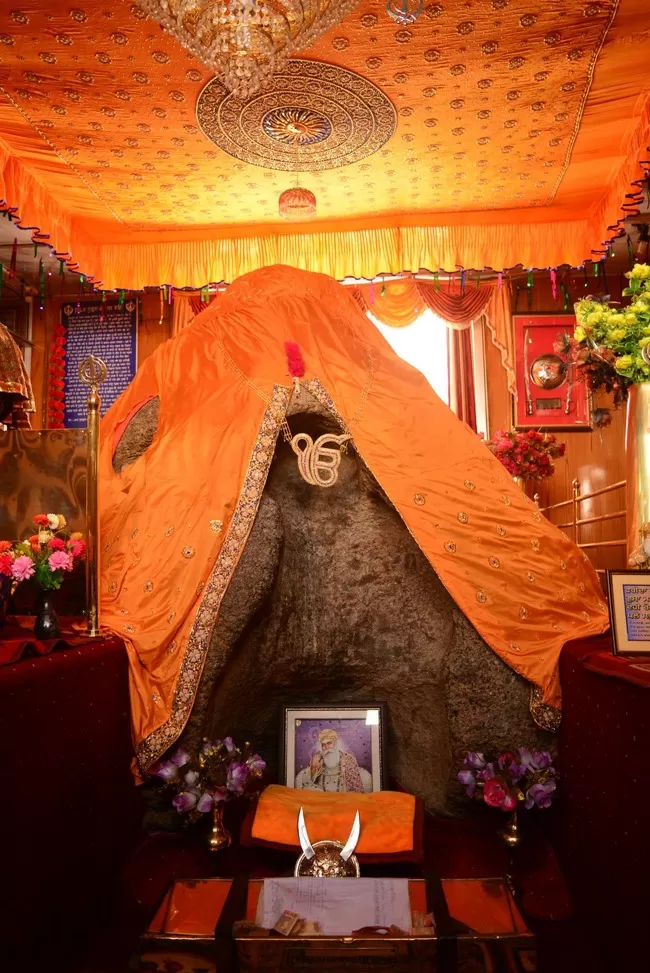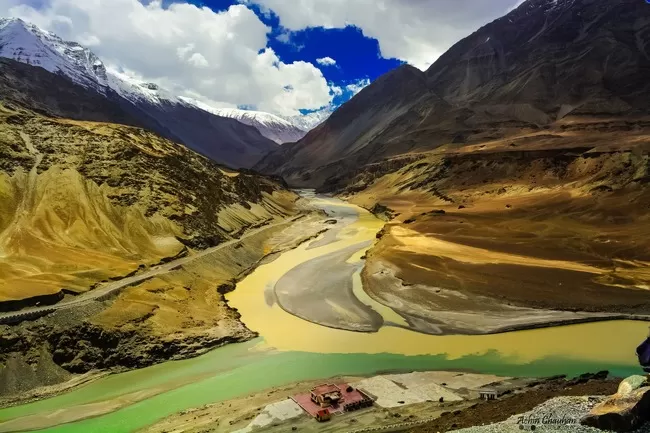 TIP 9: Conquer some of the worlds' highest passes and motor able roads like a boss(out of breath and expression less..that was easy!!)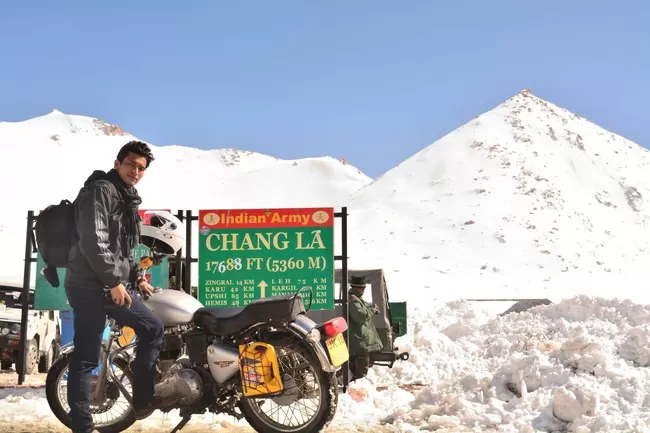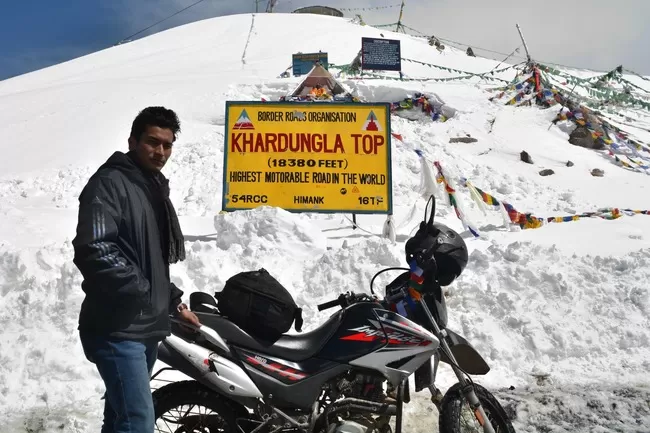 TIP 10: Get your photo clicked with the locals. Unless you look like one of them(even then go for it!!)
Final Tip: Visit leh as a traveler and not as a tourist.. Julley and have a safe trip!!!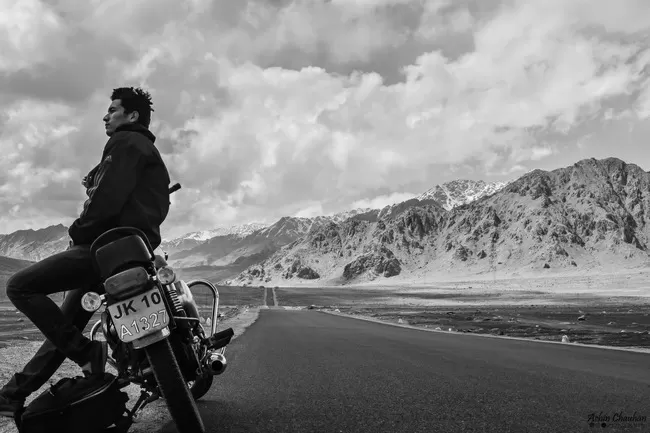 Wise Words:
I am no expert on leh ladakh...but having a distinction of visiting that place once, i'd like to share some tips that might come in handy for those who are planning to visit leh this mating season...
1) I.T people avoid staying in expensive hotels..opt for home stays instead..they are a lot cheaper and provide homely comfort..people are nice and friendly...there are a lot of home-stays that provide food as well.(book in advance if you are travelling in season)
2)Your prepaid sim cards wont work there...so either carry a postpaid sim card from your place or spend a fortune on std calling.BSNL works best in and around leh but airtel's fine...
3)Even if your carrying your own sim card..internet comes as a surprise..forget 3g for that matter..but you'll find a lot of cyber cafes..so its easy to stay connected with the rest of the world and annoy people with your updates..
4)For all the alcoholics,pot heads and people smoking joints..cigarettes sure..alcohol and pot is hard to find..you won't see a theka there but few bars here and there..so good luck with that..
5)There are a lot of bike rentals in and around leh from where you can rent bikes..rates are not cheaper but bargain till you drop..900 for electra..1200 for classic 350 and 1600 for 500..(Book in advance if you are travelling in season)
6)Leh weather is quite unpredictable..so carry enough clothing..woolens you can buy from there as well..
7)Petrol pumps are pretty hard to find..especially on leh-Manali highway and even on leh-srinagar highwaythey tend to disappear pretty soon..so carry enough fuel..
8)Drink a lot of water..carry dry fruits..eating options are pretty limited..ask for punjabi dhaba..50 rupees unlimited thali..(same menu everyday)its the barbecue nation of leh...cheers!!!
9)Shopping can be done from leh main market..prayer wheels and thanka paintings are must buy..
10)For all those travelling on bikes from manali..2-3 weeks is what you need..and on return take the Leh-Srinagar-Chandigarh route you wont be disappointed..for those travelling by flight you need around 8-10 days for covering places in and around leh..
That's pretty much..for itinerary and other info there are millions of websites..Devil on wheels and team-Bhp are few of them..
Sharing some contact info.
For bikes:
Cold desert adevnture: 9906983440,9469595126(gonbo)DHA:9622961953
Homestays:
Greenland home stay,changspa road:great place to stay..home cooked food..
Taxi: Phunchok(9469360831)
Frequent Searches Leading To This Page:-
kashmir ladakh tour packages, places to visit in ladakh leh, best things to do in leh ladakh, cheap hotels in ladakh, weekend getaways near leh ladakh, leh ladakh tourism best time to visit