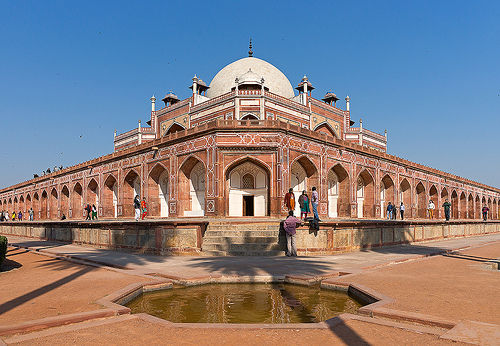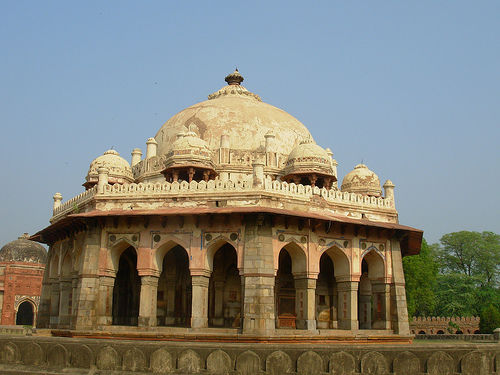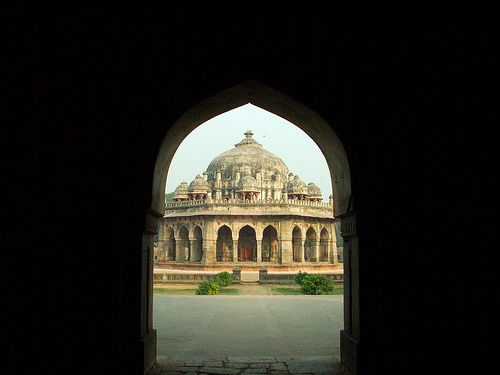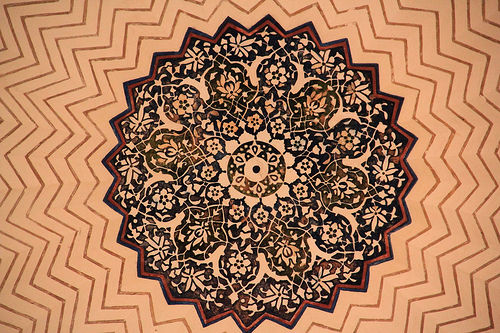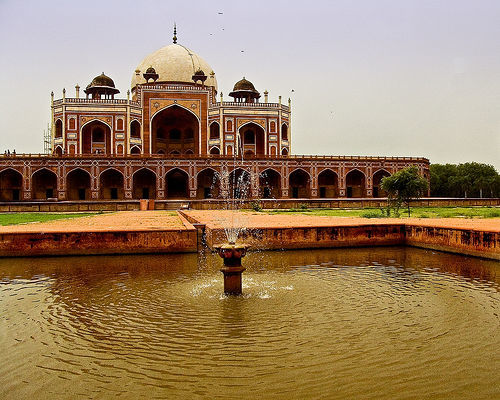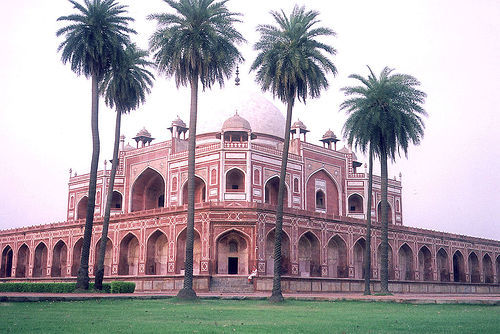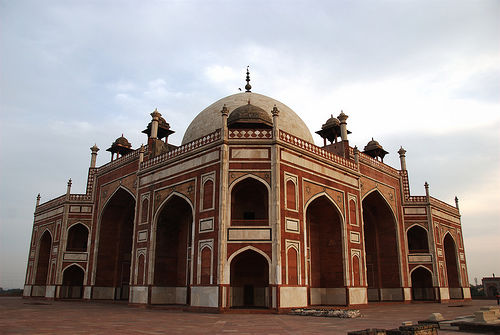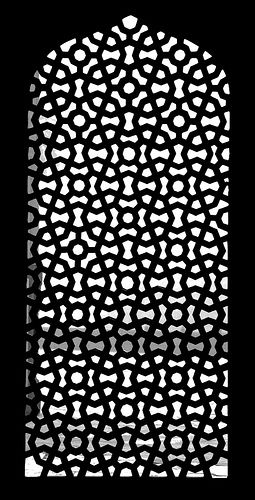 Not many of you would know, but The Humayun Tomb is a mausoleum that inspired the Taj Mahal. The Tomb is a stroke of genius and is the first of the grand dynastic mausoleums that the Mughals built. A pioneer structure to use sandstone and marble in great quantities and popularize the Persian paradise garden format. Parrots, parakeets, eagles and sparrows in dozens swing around the tomb, singing all at once, in a sweet symphony. A golden sunset on the verge as I discovered this Mughal masterpiece. 
Red sandstone minarets and grand white onion-shaped dome have dominated south Delhi's leafy skyline for centuries. The story goes that the construction of Humayun's Tomb was commissioned by his widow, Hamida Banu Begum 14 years after he died. Almost a hundred years later, Humayun's great-grandson, Shah Jahan used the Delhi tomb as an inspiration to build the grand marbled Taj Mahal in Agra, in memory of his wife.
As the sun streams in through the patterned windows, the whole structure lights ups and intricate rainbow ceiling smiles down upon on. Zigzag patterns in red run in from all directions under the dome and it adds drama and grandeur to the already stunning space. Other places around the tomb, which can be explored are Hazrat Nizamuddin Auliya Dargah and Tomb and mosque of Isa Khan
The burial place of more than a hundred Mughal princes, and not just Humayun, the Tomb has surfaced in every important shift in the city's history. The last Mughal emperor Bahadur Shah Zafar was sheltering here when he was arrested by the British. In 1947, it served as a refugee camp during the Partition riots when almost all the lovely Sal wood doors in the arched recesses were burned.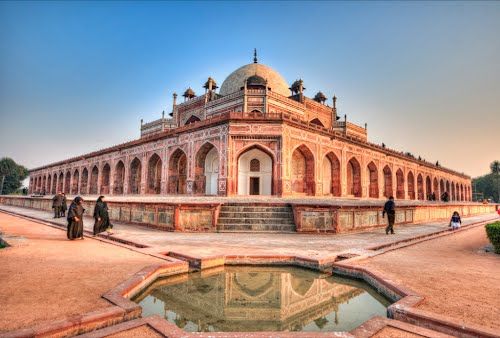 The site of the Humayun's Tomb was chosen on the banks of Yamuna river, due to its proximity to Nizamuddin Dargah, the mausoleum of the celebrated Sufi saint of Delhi, Nizamuddin Auliya. The path is lined with brightly lit shops and scent of the flowers mingles with the smoke from agarbattis. The divinity of the Dargah can only be experienced.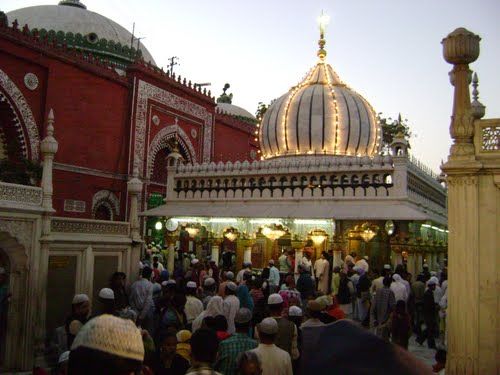 The Isa Khan tomb complex is a walled area adjacent to Humayun's Tomb and is the resting place of Isa Khan Niyazi, a noble of influence at the court of Sher Shan Suri. Because the Isa Khan tomb is located at the entrance to the Humayun's Tomb, it can also serve as an introduction to the site for visitors.