Usually a trekking trip requires a lot of planning and researching. For first timers, especially, it's a nerve wrecking process. I was no different, this was to be my first solo trekking trip and I was terrified. Besides a short trekking stint at Triund in Mcleodganj I had never gone on any major trekking tours.
Going solo was an impulsive decision since mostly all my friends were busy during the long weekend and the ones that had a moment to spare absolutely refused to go trekking! And thank god they refused!
For paradoxically, it wouldn't have been as awesome if I had company and I would not realised the importance of company on treks! Also, this one perhaps is one of the best weekend treks in Himachal Pradesh!
When: June Where: Kuppar Bugyal, Himachal Pradesh Duration: Two days
The journey begins
I started from Delhi on the evening of one Thursday in the month of June. I presumed the weather is great for trekking since the rains haven't yet begun and winter is far away. I reached Shimla at 5 am in the morning and was greeted by an almost sunny morning and chilly winds. After a hasty breakfast of tea, biscuits and bread omelet at the bus stand, I made my way to Khada Pathar. First, it was a nightmare to find a bus that would take me there and secondly the locals were immensely helpful in figuring things out for this lost 'Dilli waali ladki'.
Finally I set off for another 4 hours of travelling. The roads were horrible and it was a good thing that my breakfast weren't the yummy aloo paranthas I almost ate. The ride is topsy turvy and you would know exactly how Donkey from Shrek feels! I must have asked "are we there yet?" at least 8 times.
I finally reached Khada Pathar just after noon and surprisingly was hungry even though my stomach hadn't fully recovered from the journey. I stuck to dal and rice from one of the many dhabas there and after asking around started my trek to Kuppar Top!
Though camping is allowed on Kuppar Top, it depends on the weather and some other factors. Before heading up with your camping gear, it's best to ask the locals in Khada Pathar about the situation at the top. There are various accommodation options at Khada Pathar as well and one of these hotels was to be my stop for the night. I chose to go with the Forest Guest House and begged the manager to give me one tiny room, he hesitatingly gave in to my constant nagging and I was sorted for the night. Though one big suggestion is to always book before you reach there; the trek is slightly long and going back to Shimla on the same day may not be possible unless you have your own car.
Now there are two options to trek to Kuppar top. 1. Drive till Giri Ganga and begin the trek to the top; the trek to the top is at a distance of 3 km, 2. Start your trek at Giri Ganga and make your way to the top; in which case the trek would be 10 km long.
Tip: Carry everything you can possibly need for the trek. After Khada Pathar, there are no shops and no dhabbas – no stalls selling water and chips either. I packed my bag with packets of glucose induced biscuits, water bottles, chips and mint.
Call me crazy but I went with the second option for the trek.
Tumble…tumble…don't fall
Before I made my to Giri Ganga from Khada Pathar, I had noted down major landmarks, had made calls back home and was confident enough to begin the trek. The locals told me I may meet some fellow trekkers on the way but there is a huge possibility I'll be completely on my own.
A little jittery, I started the trek nevertheless. The first 2 km to Giri Ganga are fairly simple while the next 3 km are a little confusing. Though there is a well-maintained road to Giri Ganga, there are no signs indicating the route. For an hour, I didn't see a soul on the road and to be honest, I was terrified. Slowly and gradually, I let go off my fear and decided to enjoy the serenity the forests of Himachal offer.
The road is a little tricky and if you are confident of your trekking skills, it's best to take the shortcut and climb the hill rather than stay on the road. It'll definitely save you a few km. Half an hour later, I was at Giri Ganga treating myself to the soothing, gushing sound of the Giri River.
Though Giri Ganga is quite well known around the area for its temples, there weren't too many people here. I spoke to a few locals, who didn't really know which way I should trek from Kuppar peak. They had a lengthy discussion and reached a consensus on the best route for me to take. I was almost on the verge of giving up when I saw two couples get off from their car ready to begin their trek.
I thanked my stars, since I knew I wouldn't be able to do this on my own. My physical stamina was struggling to hold up and I was very apprehensive of traversing the forest on my own. A local also spoke about brown bears who were quite fond of this trail before I decided to tag along (okay, around them) during the entire length of the trek.
Trek to the top
The best way to reach the top is by following River Giri. The river makes its way down three hills but unfortunately for you, you have to climb all three hills to follow the tributaries!
By the end of the second hill, you will be unsure of the route you have chosen. Followed by another 20 minutes of re-tracing the route in your head, you will finally realise that you are on the right path. The surrounding view of prominent peaks will give you a sense of accomplishment and the stress of the last 4 hours will vanish instantly.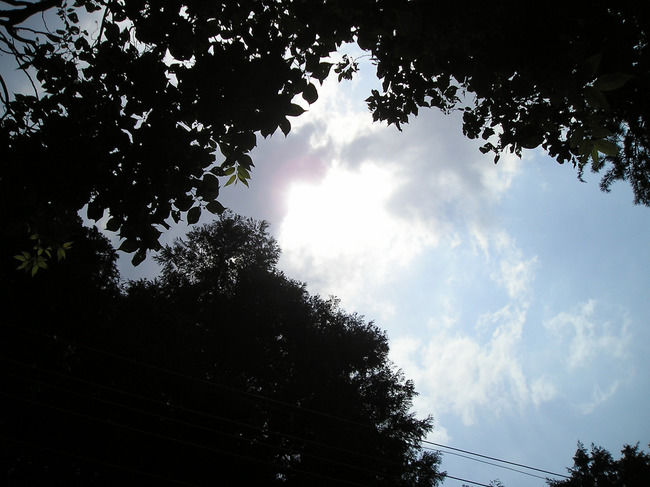 There were quite a few clearings on the way along with some land reserved for grazing. If you come in the earlier months, you will see traces of snow on the last hill. As you make your way down the last hill, you will see a large clearing and on the left will be a small hill going up – this is the last stretch of the trek towards the higher grounds of Kuppar! The most prominent mountains that you can spot our Hansbeshan, Krunshikring – names that I found out once I was back in the concrete jungles of the city!
We, the couples and I, spent around half an hour lazing around, taking pictures and enjoying the scenery, the myriad colours and the quiet this small adventure offered us.
Don't spend too much time at Kuppar since it'll take you at least two hours to make your way back (though, it's quite easy when coming back). Once at Giri Ganga, I spent the night here and made my way back to Shimla the next morning for a chaotic evening at the mall!
Tips:
Remember landmarks on the way to the Kuppar Top. It'll help you on your way back to the Giri.
Avoid going solo for this trek, since there are patches where you are completely alone. What makes it more terrifying is the lack of human presence and sign boards.
Carry enough water, biscuits and chips. Anything that will boost you when your energy is dwindling will work perfectly.
Don't spend all your phone battery in clicking pictures and looking for signal. You will need it once you are back at Giri Ganga.
If you are planning to go back to Shimla on the same day, start your trek very early or else you'll be travelling quite late into the night.
P.S: I am extremely sorry for the lack of pictures! There was no time on the trek to click any and the internet doesn't cover this wonderful trek in pictures!
One of the most crowded places in Himachal Pradesh, Shimla served as the perfect pit stop on this trip! Remember to have your breakfast here before heading out!