As you would know, I love exploring isolated and off beat destinations. This place is one of my favourites.
Everyone goes to Manali, but I hate that place. I can't stand the crowd, and the commercial vibe this hill station has. Just a short drive away from all this crowd, is a small village, called Jagatsukh.
I visited this village in January, at the time of peak snowfall.
Day 1 - Delhi to Manali (by bus around 12-14 hours) night journey
At the time when the snowfall is at it's peak, the buses take longer to reach Manali. There's snow on the roads, and everywhere around, which makes the roads slippery.
Day 2 - Reached Manali
At around 10:30 a.m. we reached Manali. It was a long bus journey. We were comfortable in the bus, and were wearing thin layers. The bus driver had to drop us before the main bus stop, as the roads were blocked because of the snow.
We got out of the bus, and I felt really cold instantly. We were standing in the middle of nowhere, it was snowing, our shoes were covered in water. I had to throw my bad to the ground and put on as many layers as I could.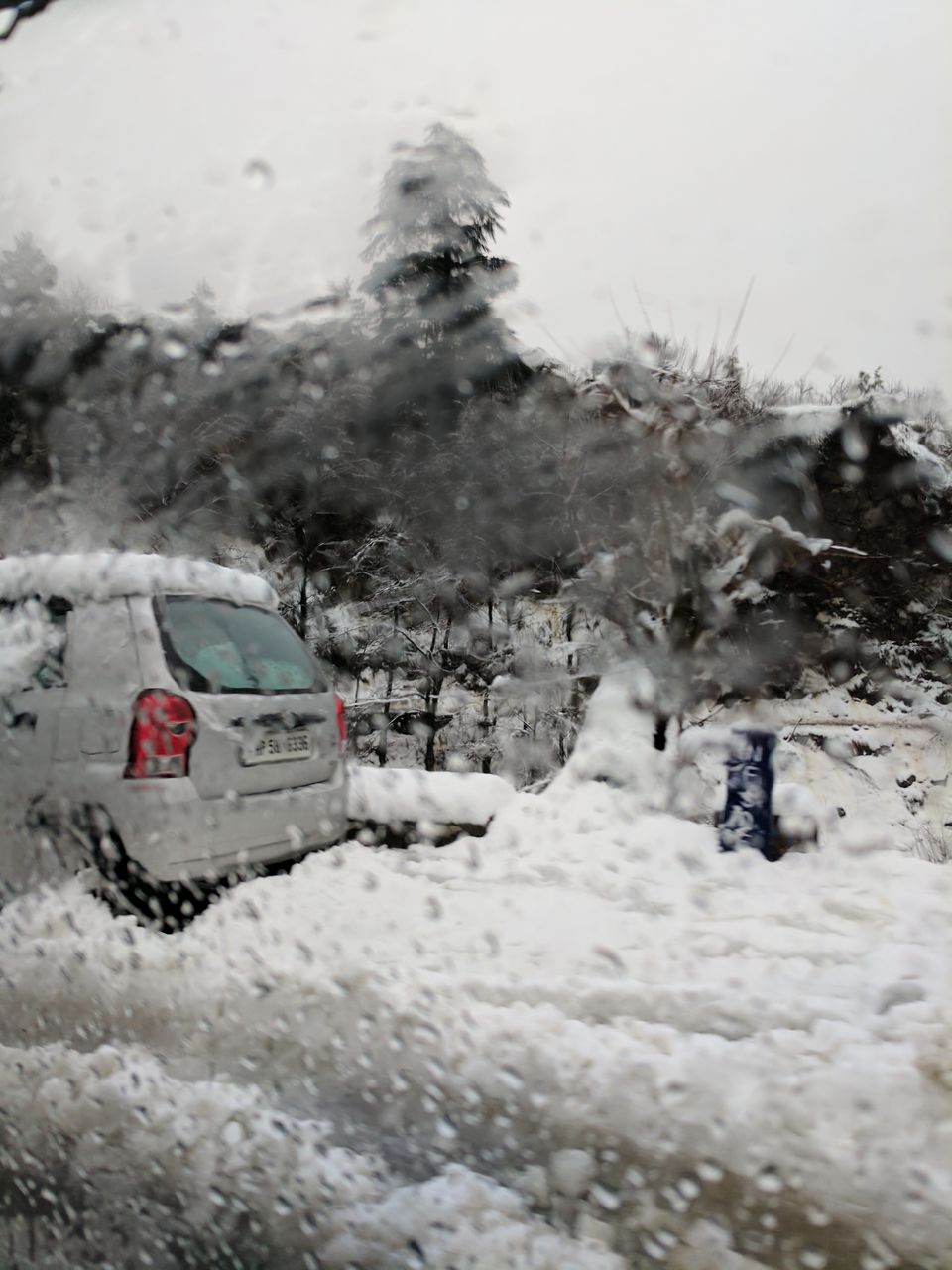 We took a cab, after some negotiations (as most of the drivers did not want to go to Jagatsukh) and finally reached the hostel where we were supposed to bunk.
The Lost Tribe Hostel
We reached The Lost Tribe hostel, and made our way inside. The common living room was well heated up, and we crashed here even without checking in. When we were warm enough, we went to our room and freshened up. 
The Lost Tribe is a backpackers hostel, I think we were the only Indians staying here (other than those who manage the place) and it has a really friendly vibe to it. We met some amazing strangers, and spent some quality time with them.
It was cold in the night. And the rooms were not heated. We arranged for a portable room warmer, which wasn't really enough, but we had to make do with that, and it wasn't entirely uncomfortable. 
The view from the balcony was incredible (though half of the balcony was covered in snow). 
We relaxed in the living room, had some soup, maggi and later we had some dinner.
In the night, we spent some time partying in the hostel, which was really cool. 
Day 3 - Headed To Kangra Valley
The next day, we went around a bit, but going too far wasn't really convenient since it had snowed the night before. Explored around, and had a great time at the hostel.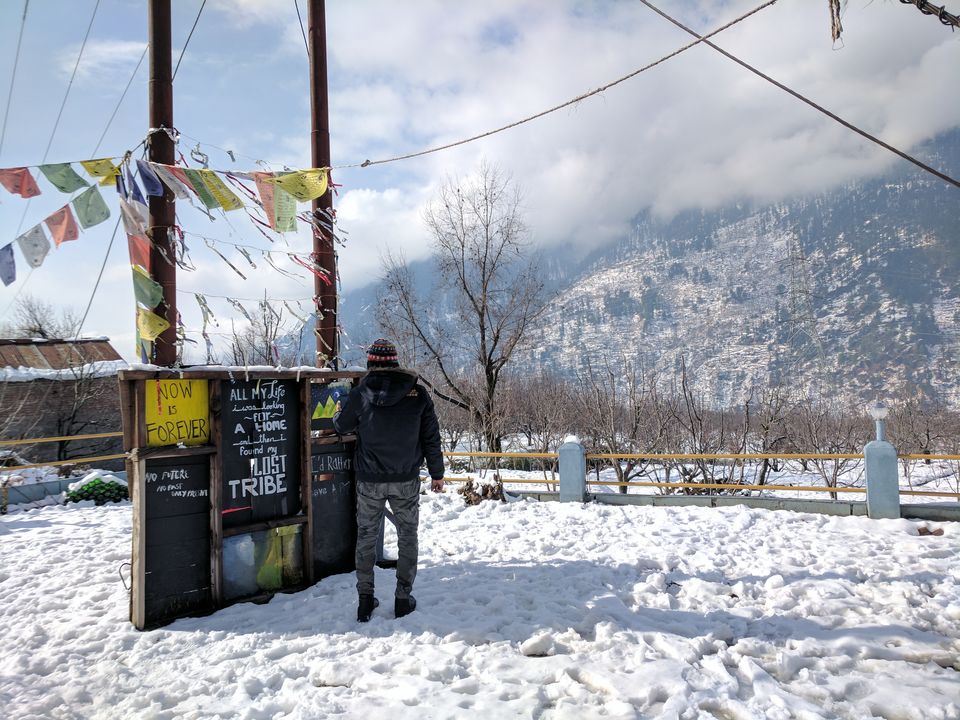 But it was time to go to Kangra valley, and we took a bus from Manali to Mandi.
Even though it was a short stay, I would highly recommend beating the crowd on Manali, and coming to stay here in Jagatsukh.