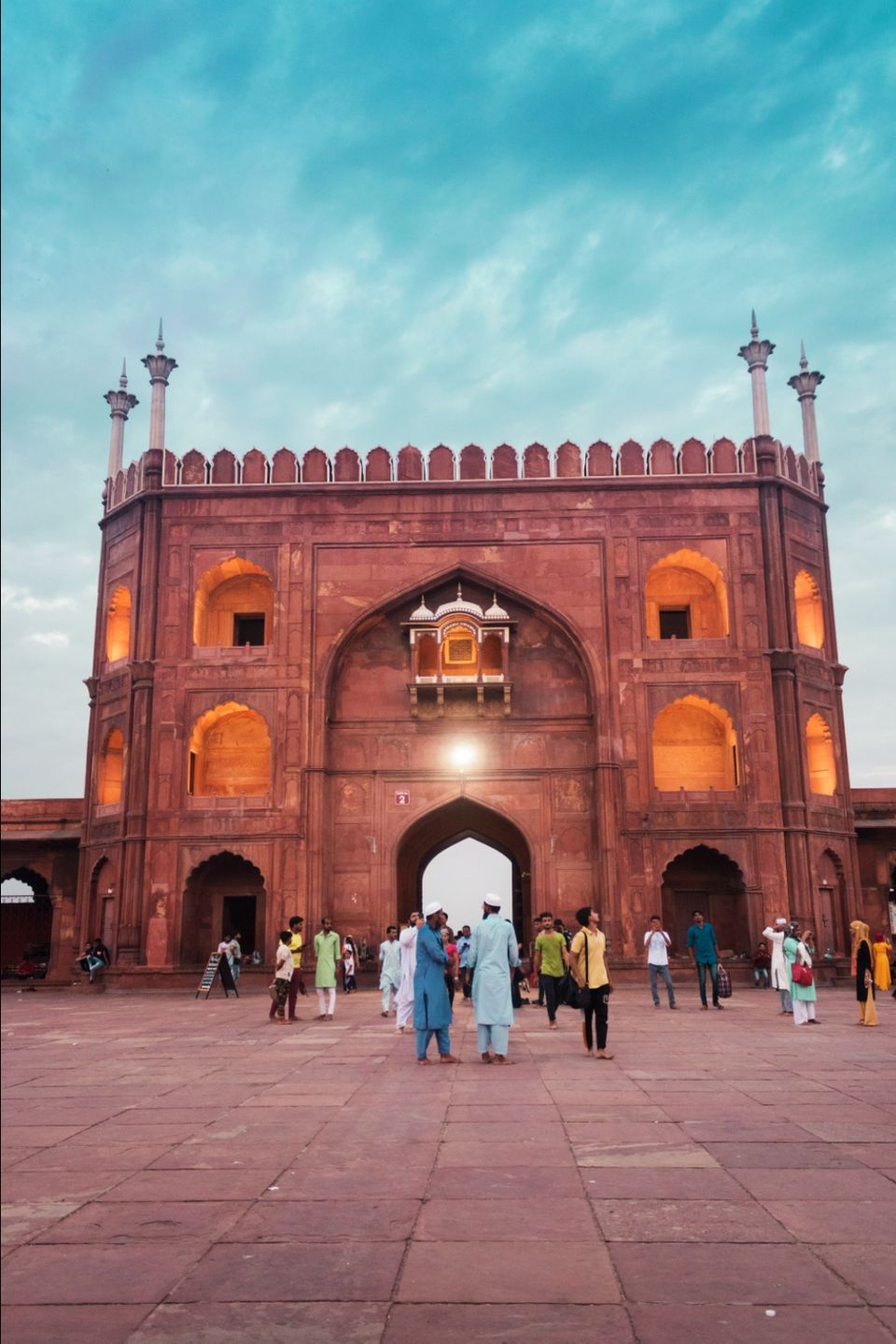 Finally after standing around 15-20 mins in between Jama Masjid and Red Fort, the painting behind the Jama Masjid side done by the sun and nature mother, I had to choose Jama Masjid. There were these stairs that led to the main gate of Jama Masjid and small stalls selling watches, wallets and other stuffs were at both the sides of the path that led to the main gate.
FYI make sure whenever you visit Jama Masjid you wear full pants, otherwise you would have to stay outside just like my friend who went in a shorts.
Few steps more and then came this beautiful structure, lit with beautiful chandeliers. At behind that the sun was doing its magic. There were splashes of red, pink, orange and blue tints in the sky. I was lucky enough to be there at the prayer time of our muslim brothers and sisters. But when you stand there, you forget that it's a Masjid where Muslims come to pray. Rather you just feel the presence of god and god there. People in front might wear whites and blacks unlike you, but you will know that we all are same lives, son and daughter of same mother, under the same roof.